Caesars Entertainment Nears Gender Pay Equity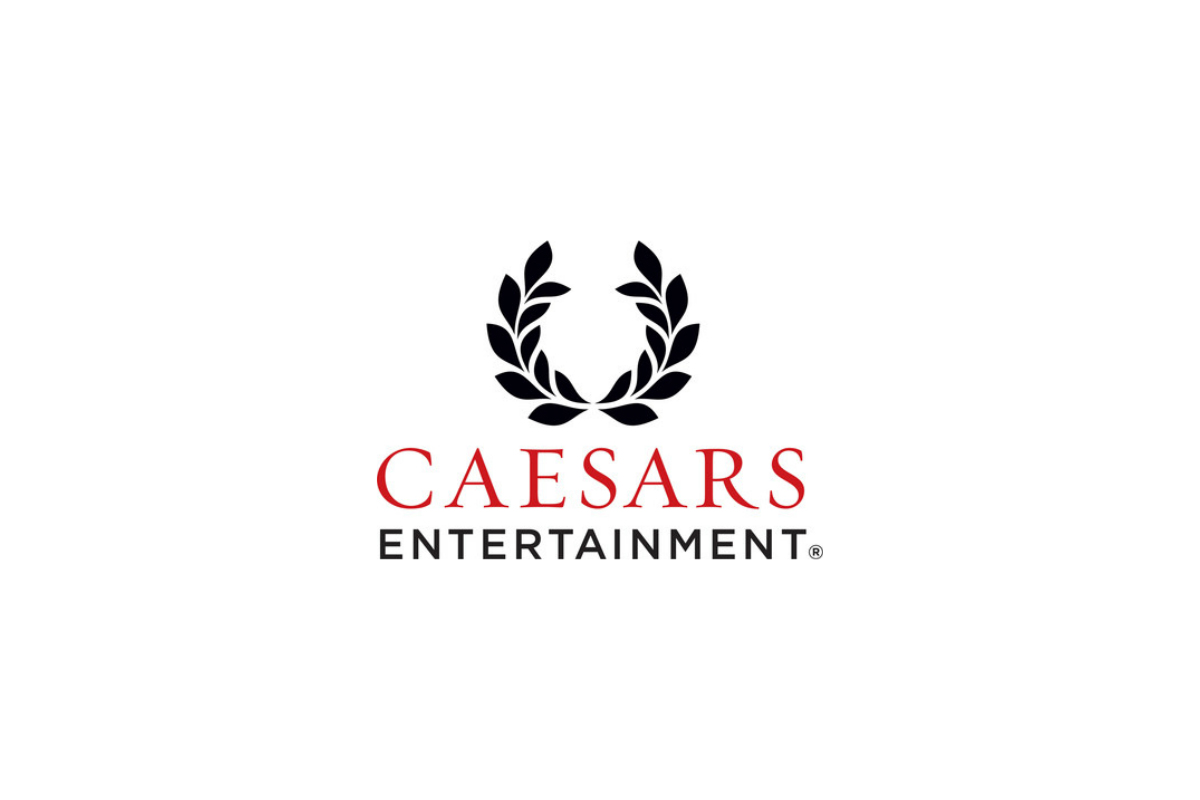 Reading Time:
3
minutes
Caesars Entertainment reports that 99% of women at the company's corporate headquarters and 98% of women who work in non-union roles at the company's domestic properties had no meaningful differences in average pay when compared to men in the same positions.
Results released as part of Caesars Entertainment's "Gender Equity Initiative" launched in 2017, in partnership with Billie Jean King and the Billie Jean King Leadership Initiative (BJKLI)
Caesars Commits to Reach 100% Pay Equity
Caesars Entertainment Corporation (NASDAQ: CZR), the world's most diversified gaming and entertainment company, today announced that the company found no meaningful differences in the average pay of men and women in almost all jobs. Together with Billie Jean King, sports icon and equal rights champion, Caesars Entertainment committed to work to close the gap and achieve 100% parity in pay for men and women.
Caesars reviewed 2016 pay data for approximately 32,200 non-union employees from corporate headquarters and 40 properties. Ninety nine percent of women at the company's corporate headquarters and 98% of women at the company's 40 properties are in jobs with no meaningful differences between the average pay of men and women, after accounting for neutral factors.  A follow-up study using 2018 pay data shows that Caesars is already moving toward 100 percent pay equity in all jobs.  Union employees were not included in the study because Caesars is obligated to pay unionized workers established compensation rates under the terms set forth in collective bargaining agreements with the union that dictate the wages paid to all union members.
"The numbers from our internal study confirm that Caesars Entertainment is a progressive workplace that values all employees and promotes an open and inclusive culture," said Mark Frissora, President and Chief Executive Officer. "While I'm extremely proud of what we've accomplished, there is still more work to be done, and I remain committed to taking the necessary steps to ensure that we reach 100% pay equity."
"On the 50th anniversary of the 'open era' in tennis when the Grand Slam tournaments first allowed all players the opportunity to make a living by playing tennis, I could not be prouder to be joined at the US Open by corporate leaders from Caesars Entertainment who are committed to creating equal and inclusive workplaces," said Billie Jean King. "As a long-time champion of equal pay for equal work, seeing more companies, like Caesars Entertainment, joining in the movement is strong proof that things are improving and progressing."
The Company has pledged to conduct a review of pay equity on a regular basis. This reflects the Company's greater commitment to ensure equity for all employees and its progress toward the goal to reach 100% pay equity across all levels.
In 2017 Caesars Entertainment partnered with equal rights champion Billie Jean King and her organization, the Billie Jean King Leadership Initiative (BJKLI) to launch the Gender Equity Initiative – a program created to increase representation of women in leadership roles and above at Caesars Entertainment by 2025, and also to enhance equal representation, development, treatment and pay of all employees. Currently, Caesars Entertainment is well on its way to meeting its gender equality goal, with women in the company's U.S. markets holding 43% of manager and above roles at the company.
About Caesars Entertainment
Caesars Entertainment is the world's most diversified casino-entertainment provider and the most geographically diverse U.S. casino-entertainment company. Since its beginning in Reno, Nevada, in 1937, Caesars Entertainment has grown through development of new resorts, expansions and acquisitions and its portfolio of subsidiaries now operate 49 casinos in 13 U.S. states and five countries. Caesars Entertainment and its affiliates operate primarily under the Caesars®, Harrah's® and Horseshoe® brand names. Caesars Entertainment's portfolio also includes the Caesars Entertainment UK family of casinos. Caesars Entertainment is focused on building loyalty and value with its guests through a unique combination of great service, excellent products, unsurpassed distribution, operational excellence and technology leadership. Caesars Entertainment is committed to its employees, suppliers, communities and the environment through its PEOPLE PLANET PLAY framework. For more information, please visit www.caesars.com.
About the Billie Jean King Leadership Initiative
BJKLI is a non-profit endeavor founded in 2014 by social justice pioneer and sports icon Billie Jean King to promote equality and inclusion in the workplace by inspiring future leaders and motivating those in positions of power to challenge the status quo. Members of the Billie Jean King Leadership Initiative Advisory Board include: Billie Jean King, Founder; Ilana Kloss, Co-founder; Paul Keary, Co-founder and COO, Teneo Holdings; Pablo Salame, Global Co-Head, Securities Division, Goldman Sachs; Christiane Amanpour, Chief International Correspondent, CNN; Jason Collins, Former NBA Player and Civil Rights Advocate; David Furnish, Chairman, Elton John AIDS Foundation and CEO, Rocket Entertainment Group; Maritza Gomez-Montiel, Former Vice Chairman and Deputy CEO of Deloitte; Sir Elton John; Jonathan Kraft, President, The Kraft Group; Robert McCann, Chairman, UBS Group Americas; Pat Mitchell, Founder and CEO, POW! Strategies and Executive Producer of TEDWomen; Robin Roberts, Anchor, ABC's Good Morning America; and Michael Strautmanis, VP of Civic Engagement for the Obama Foundation. For more information, please visit www.bjkli.org.
Source: Caesars Entertainment Corporation
Pennsylvania Gaming Control Board Reports January Fantasy Contests Revenue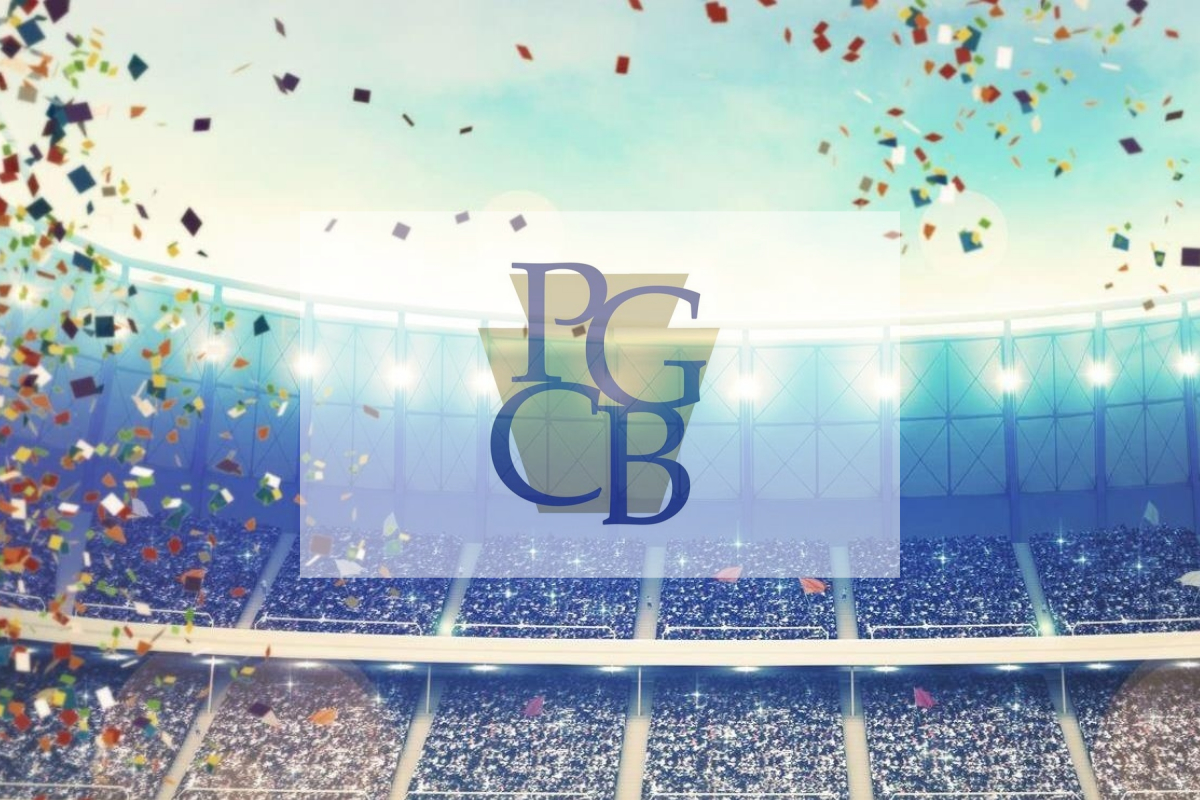 Reading Time:
2
minutes
The Pennsylvania Gaming Control Board posted on its web site the January Fantasy Contests Revenue Report. The report provides a breakdown on fees collected from the play of Pennsylvania participants, Fantasy Contests Operators' adjusted revenue, and tax revenue due to the Commonwealth. The report can be found at www.gamingcontrolboard.pa.gov.
Fantasy adjusted revenue for January was $2,116,499 compared to adjusted revenue of $2,860,503 in December 2018.
Tax revenue is derived through a 15% assessment on the adjusted revenue reported by the Fantasy Contest Operators and is deposited into the Commonwealth General Fund. This resulted in tax revenue generated during January of $317,475. Seven of the Fantasy Contest Operators reported tax revenue due.
Fantasy revenue and tax revenue for each of the providers for January 2019 is displayed in the following table:
Fantasy Contest Provider

January 2019

Fantasy Contest

Adjusted Revenue

January 2019

State Tax Due

DraftKings

$1,026,565.22

$153,984.78

FanDuel

$998,218.08

$149,732.71

Yahoo Fantasy Sports

$41,878.21

$6,281.73

DRAFT

$35,986.44

$5,397.97

Sportshub Technologies

$8,795.00

$1,319.00

Fantasy Draft

$4,201.20

$630.18

Boom Fantasy

$854.78

$128.22

Total

$2,116,498.93

$317,474.59
About the Pennsylvania Gaming Control Board:
The Pennsylvania Gaming Control Board is tasked to oversee all aspects of the state's casino industry, including sports wagering offered currently at six locations. The oversight also includes other new gaming initiatives, expected to be launched in the coming months, which were created through Act 42 of 2017, an amendment to the Race Horse Development and Gaming Act.
The Commonwealth's casino industry currently consists of 10 stand-alone and racetrack casinos in operation, along with the two smaller resort casinos.  These facilities collectively employ nearly 17,000 people and annually generate approximately $1.4 billion in tax revenue from slot machine and table games play. The largest portion of that money is used for property tax reduction to Pennsylvania homeowners.
Additional information about both the PGCB's gaming regulatory efforts and Pennsylvania's gaming industry can be found at gamingcontrolboard.pa.gov. You can also follow the agency on Twitter by choosing @PAGamingControl.
Source: Pennsylvania Gaming Control Board
William Hill strengthens activity in Nevada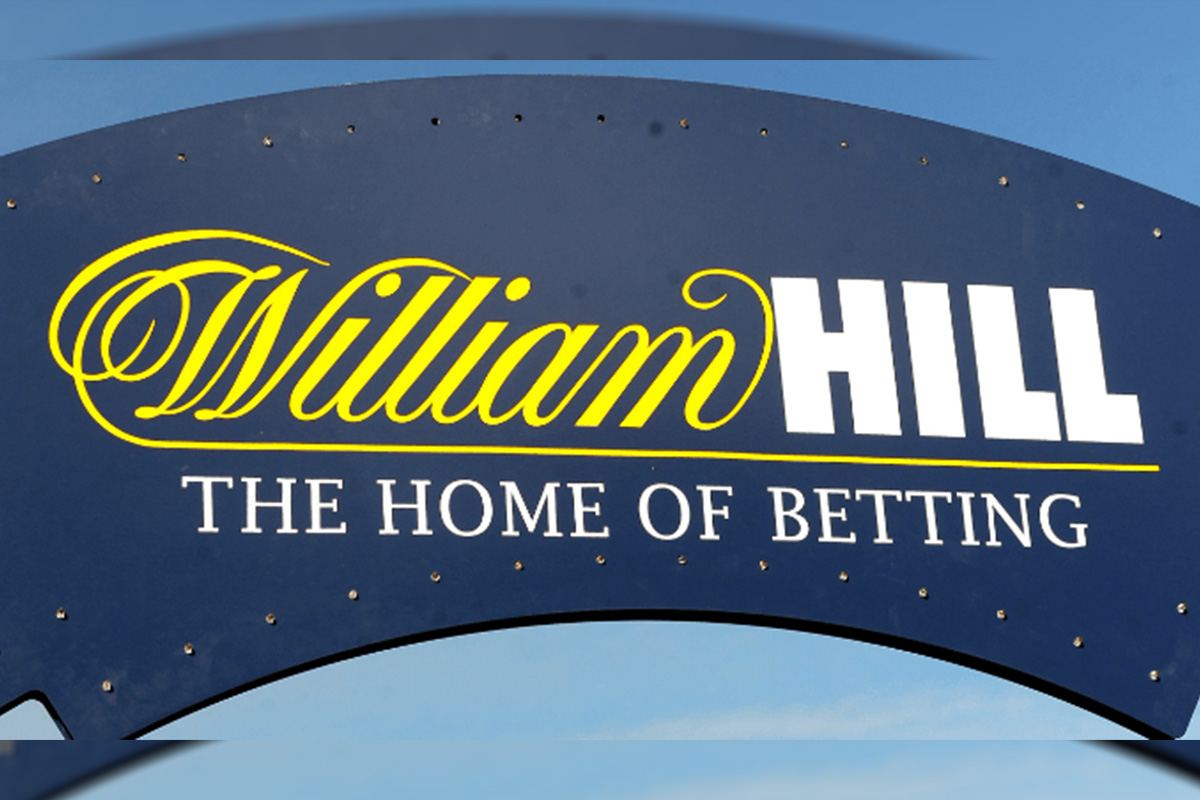 Reading Time:
1
minute
William Hill has expanded operation in Nevada, as it is now now operating all Golden Entertainment, Inc. race and sportsbook operations in the state.
The expanded partnership allows bettors use William Hill's innovative wagering technology, including its award-winning mobile sports betting app and live InPlay wagering menu.
"We are excited to continue expanding our relationship with William Hill, which has a proven sports wagering platform not only in Nevada but around the world. We look forward to growing our business in Nevada and other jurisdictions through this partnership," said Steve Arcana, COO of Golden Entertainment, Inc.
"The addition of the four new casino resorts marks an exciting new chapter in our relationship with Golden Entertainment. We look forward to working together to offer sports fans an amazing experience for many years to come in Nevada and elsewhere as opportunities arise," said Joe Asher, CEO of William Hill U.S.
The new development expands Golden Entertainment's existing partnership with William Hill, which includes operating the race and sports books at Pahrump Nugget Hotel & Gambling Hall and full-service kiosks at Gold Town Casino – Pahrump, and Lakeside Casino & RV Park in Pahrump, as well as depositing kiosks at approximately 80 Golden Entertainment wholly-owned taverns and third-party-distributed gaming locations throughout Nevada. William Hill will also continue to operate the race and sports books at Edgewater and Colorado Belle casino resorts in Laughlin, following Golden Entertainment's recent acquisition of the properties.
Sacramento Kings and Swish Analytics to test innovative predictive gaming lounge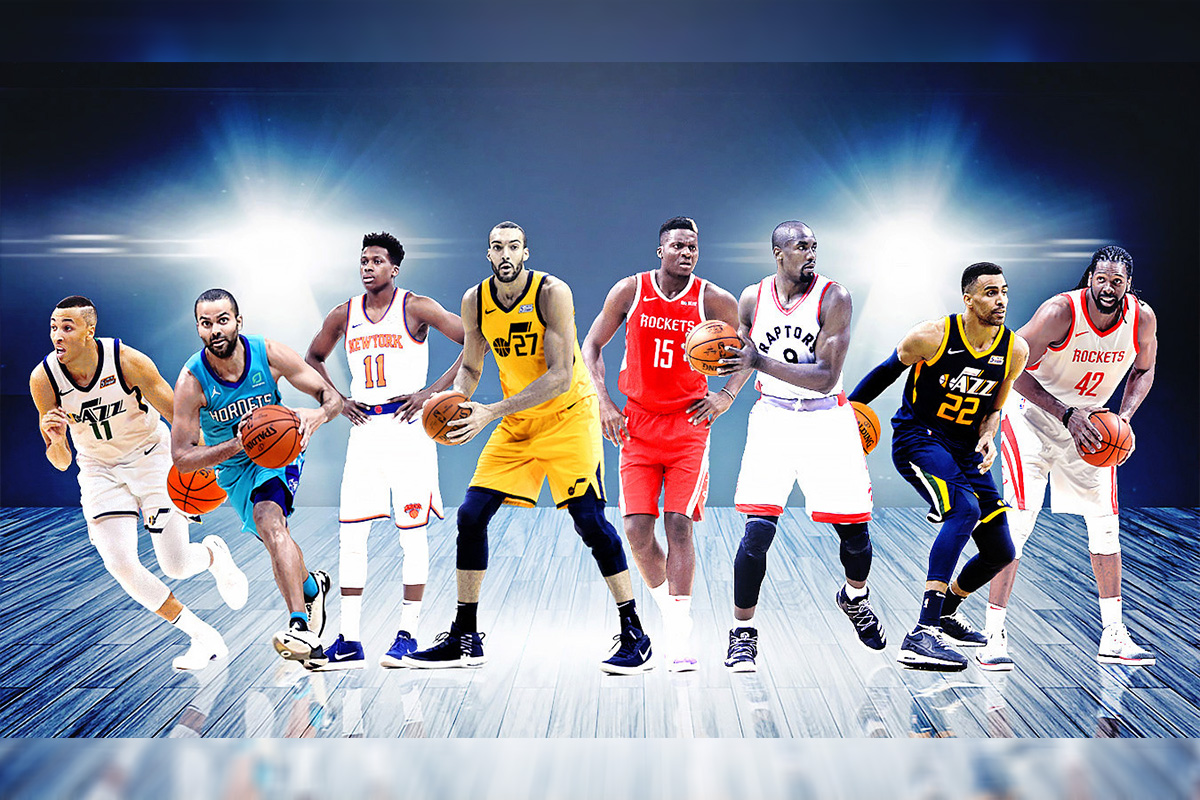 Reading Time:
2
minutes
Sacramento Kings and Swish Analytics have joined hands to launch the first of its kind gaming lounge, named 'Sacramento Kings Skyloft'. It presents a new entertainment experience to the club's fans Both the companies will demo the NBA's first dedicated space for the free-to-play, in-arena predictive gaming experience.
"Basketball fans across the country are clamoring for gaming options, and we're thrilled to be the first NBA team to bring this unique experience to Sacramento," said Vivek Ranadivé, Owner and Chairman of the Sacramento Kings. "Predictive gaming is incredibly disruptive and will only continue to gain popularity in the NBA and beyond. Working with industry leaders like Swish Analytics allows us to test and perfect this technology to give fans the best experience in future seasons."
"We're proud to bring this gaming technology to the NBA with a forward-thinking and creative organization like the Sacramento Kings," said Bobby Skoff, Co-Founder of Swish Analytics.  "Nobody is better than the Sacramento Kings at building best-in-class fan experiences utilizing technology. The popularity of predictive gaming shows no signs of slowing down and we look forward to continuing to build and iterate the BetRush platform in Sacramento."
About Swish Analytics:
Swish Analytics is the leading platform for powering U.S. sports betting products. We deliver odds origination, risk management and trading software for the core four U.S. sports, with specializations in player propositions, in-play and Bet Request odds making solutions.
About BetRush:
BetRush is a Live Bet Stimulation engine: a real-time streaming feed of betting-focused analysis, content, statistics, odds and visualizations to help viewers engage with live games and to stimulate betting activity. All content is derived from Swish's proprietary in-house sports analytics and odds making platform. BetRush helps league gaming partners, streaming providers, media partners, affiliates and sportsbook operators to attract more betting interest, increased turnover and higher revenues around NBA, NFL, MLB and NHL betting. BetRush is available via API, white-label iOS application, iframe, SDK or HTML feed.