Caesars Entertainment Nears Gender Pay Equity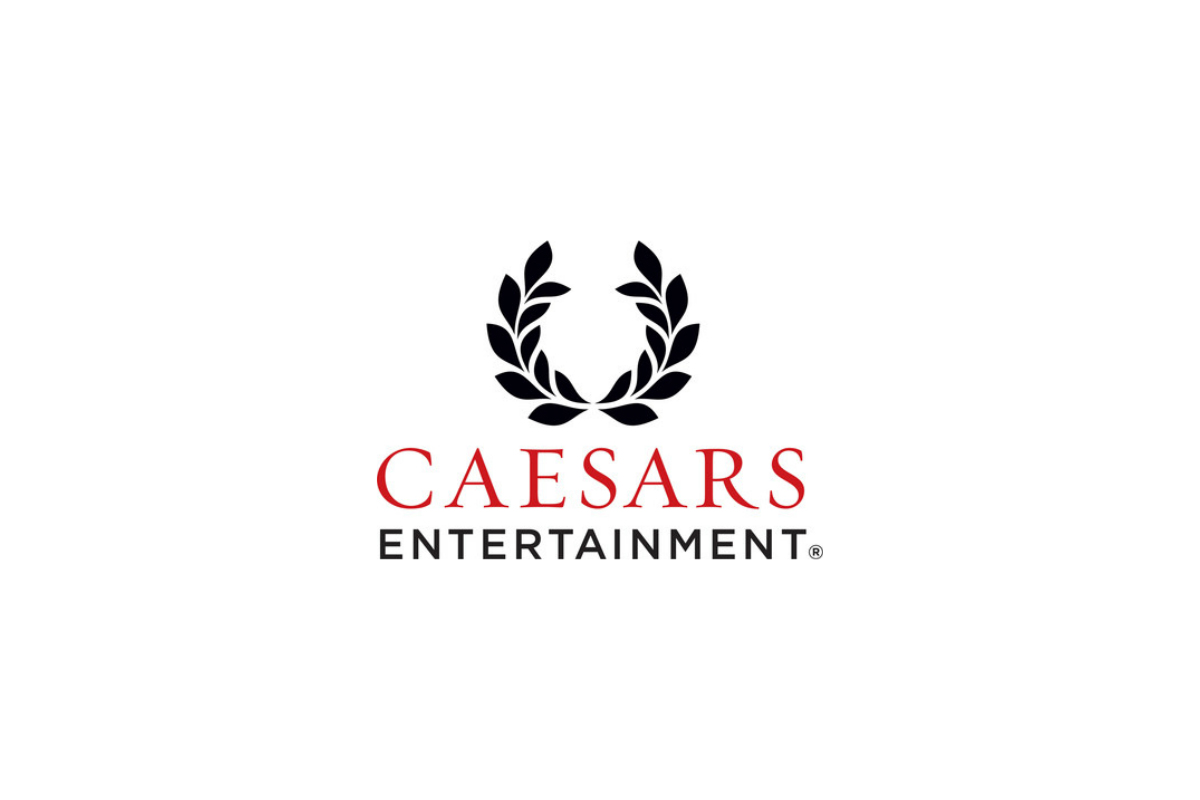 Reading Time:
3
minutes
Caesars Entertainment reports that 99% of women at the company's corporate headquarters and 98% of women who work in non-union roles at the company's domestic properties had no meaningful differences in average pay when compared to men in the same positions.
Results released as part of Caesars Entertainment's "Gender Equity Initiative" launched in 2017, in partnership with Billie Jean King and the Billie Jean King Leadership Initiative (BJKLI)
Caesars Commits to Reach 100% Pay Equity
Caesars Entertainment Corporation (NASDAQ: CZR), the world's most diversified gaming and entertainment company, today announced that the company found no meaningful differences in the average pay of men and women in almost all jobs. Together with Billie Jean King, sports icon and equal rights champion, Caesars Entertainment committed to work to close the gap and achieve 100% parity in pay for men and women.
Caesars reviewed 2016 pay data for approximately 32,200 non-union employees from corporate headquarters and 40 properties. Ninety nine percent of women at the company's corporate headquarters and 98% of women at the company's 40 properties are in jobs with no meaningful differences between the average pay of men and women, after accounting for neutral factors.  A follow-up study using 2018 pay data shows that Caesars is already moving toward 100 percent pay equity in all jobs.  Union employees were not included in the study because Caesars is obligated to pay unionized workers established compensation rates under the terms set forth in collective bargaining agreements with the union that dictate the wages paid to all union members.
"The numbers from our internal study confirm that Caesars Entertainment is a progressive workplace that values all employees and promotes an open and inclusive culture," said Mark Frissora, President and Chief Executive Officer. "While I'm extremely proud of what we've accomplished, there is still more work to be done, and I remain committed to taking the necessary steps to ensure that we reach 100% pay equity."
"On the 50th anniversary of the 'open era' in tennis when the Grand Slam tournaments first allowed all players the opportunity to make a living by playing tennis, I could not be prouder to be joined at the US Open by corporate leaders from Caesars Entertainment who are committed to creating equal and inclusive workplaces," said Billie Jean King. "As a long-time champion of equal pay for equal work, seeing more companies, like Caesars Entertainment, joining in the movement is strong proof that things are improving and progressing."
The Company has pledged to conduct a review of pay equity on a regular basis. This reflects the Company's greater commitment to ensure equity for all employees and its progress toward the goal to reach 100% pay equity across all levels.
In 2017 Caesars Entertainment partnered with equal rights champion Billie Jean King and her organization, the Billie Jean King Leadership Initiative (BJKLI) to launch the Gender Equity Initiative – a program created to increase representation of women in leadership roles and above at Caesars Entertainment by 2025, and also to enhance equal representation, development, treatment and pay of all employees. Currently, Caesars Entertainment is well on its way to meeting its gender equality goal, with women in the company's U.S. markets holding 43% of manager and above roles at the company.
About Caesars Entertainment
Caesars Entertainment is the world's most diversified casino-entertainment provider and the most geographically diverse U.S. casino-entertainment company. Since its beginning in Reno, Nevada, in 1937, Caesars Entertainment has grown through development of new resorts, expansions and acquisitions and its portfolio of subsidiaries now operate 49 casinos in 13 U.S. states and five countries. Caesars Entertainment and its affiliates operate primarily under the Caesars®, Harrah's® and Horseshoe® brand names. Caesars Entertainment's portfolio also includes the Caesars Entertainment UK family of casinos. Caesars Entertainment is focused on building loyalty and value with its guests through a unique combination of great service, excellent products, unsurpassed distribution, operational excellence and technology leadership. Caesars Entertainment is committed to its employees, suppliers, communities and the environment through its PEOPLE PLANET PLAY framework. For more information, please visit www.caesars.com.
About the Billie Jean King Leadership Initiative
BJKLI is a non-profit endeavor founded in 2014 by social justice pioneer and sports icon Billie Jean King to promote equality and inclusion in the workplace by inspiring future leaders and motivating those in positions of power to challenge the status quo. Members of the Billie Jean King Leadership Initiative Advisory Board include: Billie Jean King, Founder; Ilana Kloss, Co-founder; Paul Keary, Co-founder and COO, Teneo Holdings; Pablo Salame, Global Co-Head, Securities Division, Goldman Sachs; Christiane Amanpour, Chief International Correspondent, CNN; Jason Collins, Former NBA Player and Civil Rights Advocate; David Furnish, Chairman, Elton John AIDS Foundation and CEO, Rocket Entertainment Group; Maritza Gomez-Montiel, Former Vice Chairman and Deputy CEO of Deloitte; Sir Elton John; Jonathan Kraft, President, The Kraft Group; Robert McCann, Chairman, UBS Group Americas; Pat Mitchell, Founder and CEO, POW! Strategies and Executive Producer of TEDWomen; Robin Roberts, Anchor, ABC's Good Morning America; and Michael Strautmanis, VP of Civic Engagement for the Obama Foundation. For more information, please visit www.bjkli.org.
Source: Caesars Entertainment Corporation
Expectations on Online Gambling in the US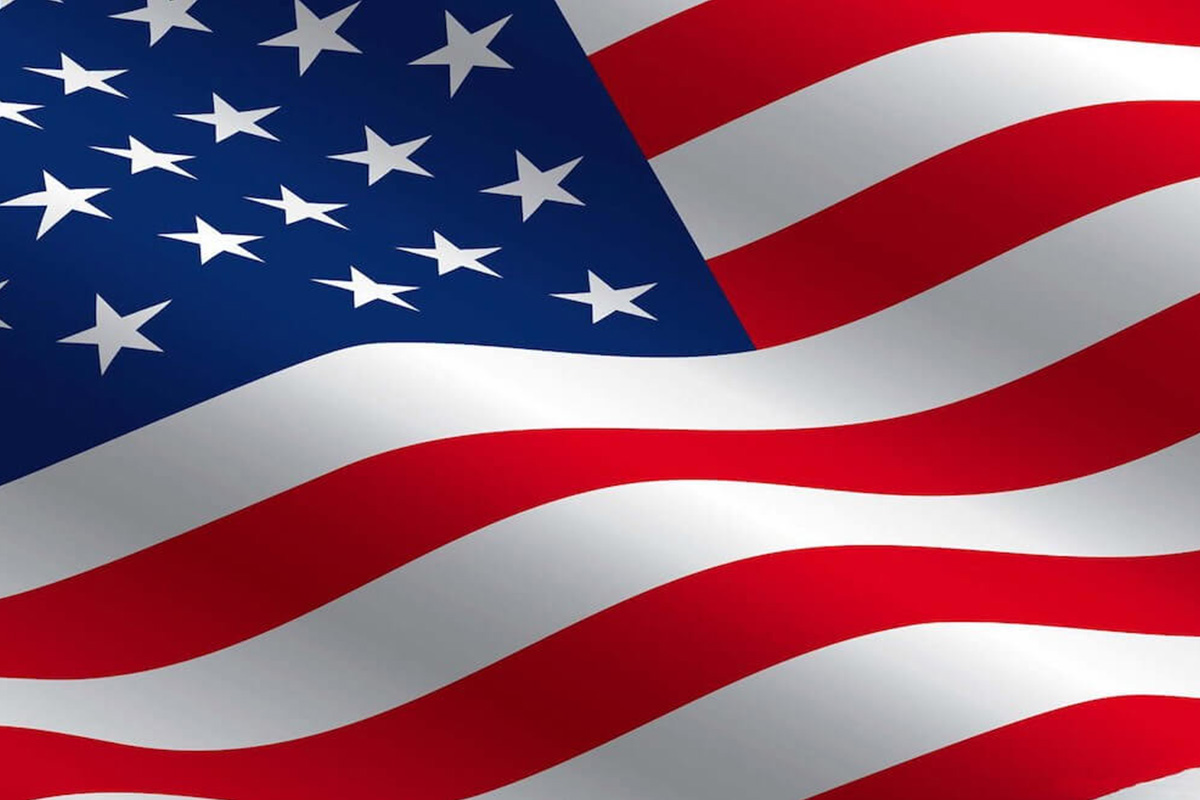 Reading Time:
2
minutes
The U.S. casinos have already entered into the list of the burning issues of the United States. Nevada is a national gambling symbol in the US, while some of the states impose strict restrictions even on the online casinos. The recent tendencies in the American online gambling market look quite promising.
Around 90% of the American gamblers easily switched from a traditional casino to the online platforms introducing the same services. At the same time, 85% of the US gambling niche income is generated by its online segment. On average, the industry of sports betting reaches the exorbitant figures – $400 billion a year.
It is obvious that the US cannot impose a strict federal ban on online gambling. The only obstacles may exist on the state level, where the situation is quite paradoxical. Depending on the state, the national operators have to satisfy a long list of the legal requirements to get a proper license.
It seems that the endless war between the operators and the state laws is getting tense: many of the gambling icons keep pushing the respective bills about partly legalisation of online casinos.
The milestone to block the decision-making process on a state level is taxation rates for the online casino operators. Some of the fees make it clear that the government would like to benefit from the business as much as the actual providers.
Despite a few legal opportunities, the online gambling niche in the US is blossoming. This business will soon reach its peak and will demand some more room for expanding its influence and audience.
In the nearest future, we can expect some further improvements. There is nothing to hold the industry from further development. Recognising the providers' needs will resolve lots of issues related to illegal gambling. This should be a minimum benefit the federals cannot resist.
DOJ Appeals the District Court Decision on Wire Act Case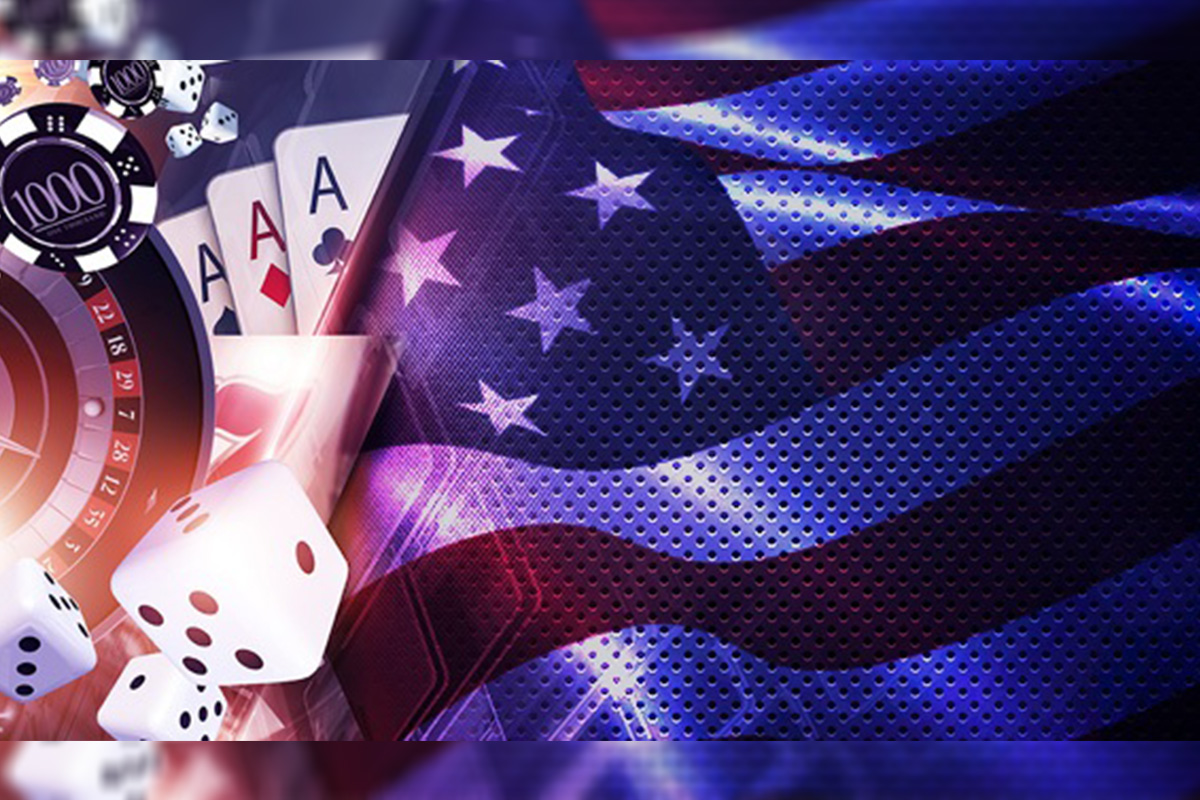 Reading Time:
1
minute
The Department of Justice has filed its intent to appeal a district court decision on the Wire Act to the First Circuit Court of Appeals.
In June, a federal judge in the New Hampshire District ruled that the Wire Act applies only to sports betting and not to other forms of interstate gaming.
The New Hampshire Lottery and its vendor had filed the federal case because of the DOJ's change in stance on the interpretation of the Wire Act.
The DOJ in 2011 had stated that the Wire Act applied only to sports wagering. But it reversed the course with a memo from 2018, expanding the possible reach for federal prosecution which triggered worries about its applicability to online gambling, lotteries and other forms of gaming that potentially cross state lines.
The New Hampshire District judge had forecast that the case would likely reach the US Supreme Court. While the case is going on, the DOJ has said it would not enforce the new interpretation of the Wire Act until 2020.
"The Department's action, while hardly unexpected, is certainly unwarranted. DOJ generally files appeals of adverse district court decisions as a matter of course. We hope that, rather than engaging in a protracted, expensive and ultimately unsuccessful legal fight, the Department will take this opportunity to negotiate a settlement which will focus the Wire Act and DOJ's enforcement resources on the right targets – the unlicensed illegal offshore Internet gambling operators who do not create jobs or tax revenue in the U.S. and do not appropriately protect consumers," Jeff Ifrah, founder of iDEA Growth (an online gambling lobbying group) said.
NFL Issues Prohibitions on Sports Betting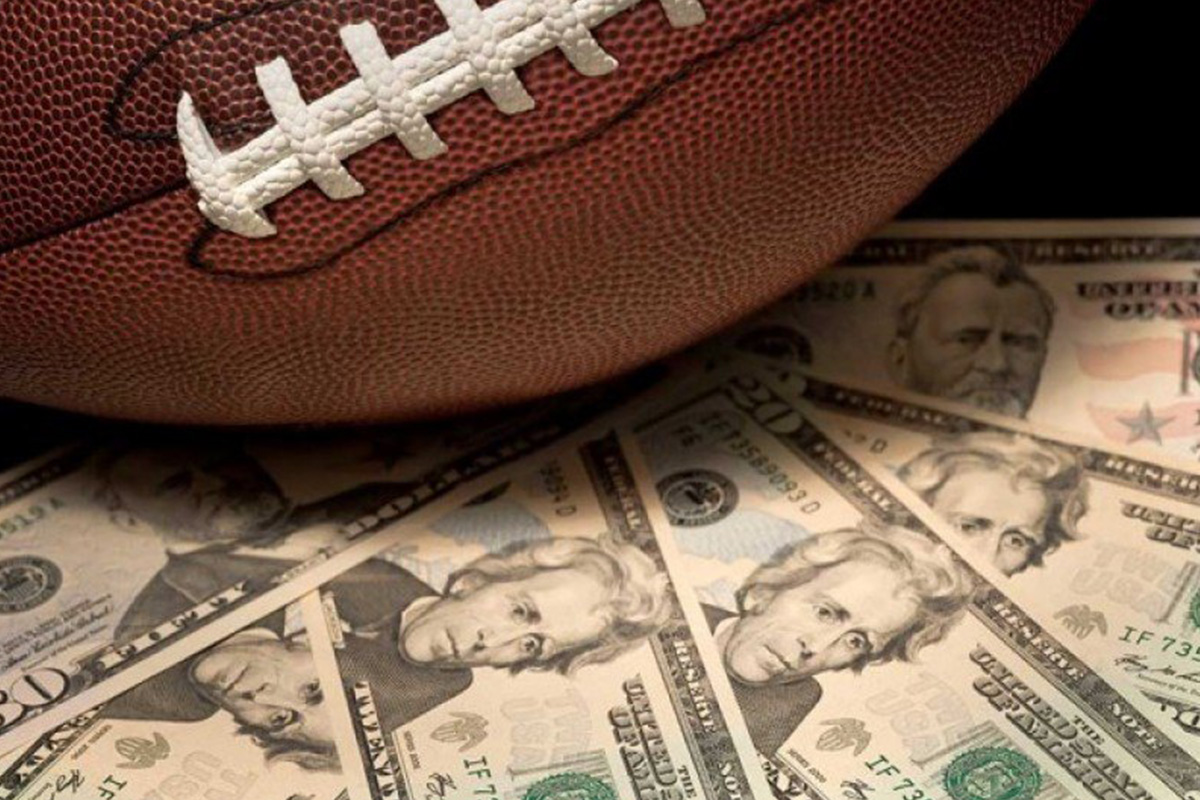 Reading Time:
1
minute
NFL has issued strict prohibitions on sports betting. In an email sent to NFL employees, vendors and contractors, the league made it clear that gambling on sports could lead to losing one's job.
NFL's communication said, in part:
"Gambling, particularly betting on NFL games or other sports, presents risks to the integrity of our competition and team cohesion, and can undermine the confidence and trust of our fans and colleagues in America's greatest game. We therefore owe it to our fans and everyone associated with the League to take all appropriate steps to safeguard our game against possible threats from illegal gambling as well as gambling in a legal, regulated context."
The memo spelled out forbidden activities and practices in detail. Prohibitions include:
Gambling at offshore sites or in states without legal sports betting
Gambling in any form on NFL games
Offering inside info or tips on a team or game
Setting foot in a sportsbook during the season
Betting in any form on anything in any NFL facility
Promoting any kind of gambling entity
Owning any part of a casino or sports betting operation
These restrictions are applied to owners, players and various vendors and contractors. Players are also implored to always give a "best effort" in any game to avoid the appearance of impropriety.
Non-sports wagering is allowed so long as employees do not physically enter a sportsbook to place the bet. Online or third-party wagers are allowed if done through state-approved operations. The league has made an exception for fantasy leagues with prizes under $250. Daily fantasy sports remain a violation of league policy.
The process of review and potential punishment for the rule violations lay at the feet of Commissioner Roger Goodell, who, according to the memo will make assessments on a case-by-case basis.