Dr. Manfred Galdes – Chairman at ARQ Group to speak at European Gaming Congress 2018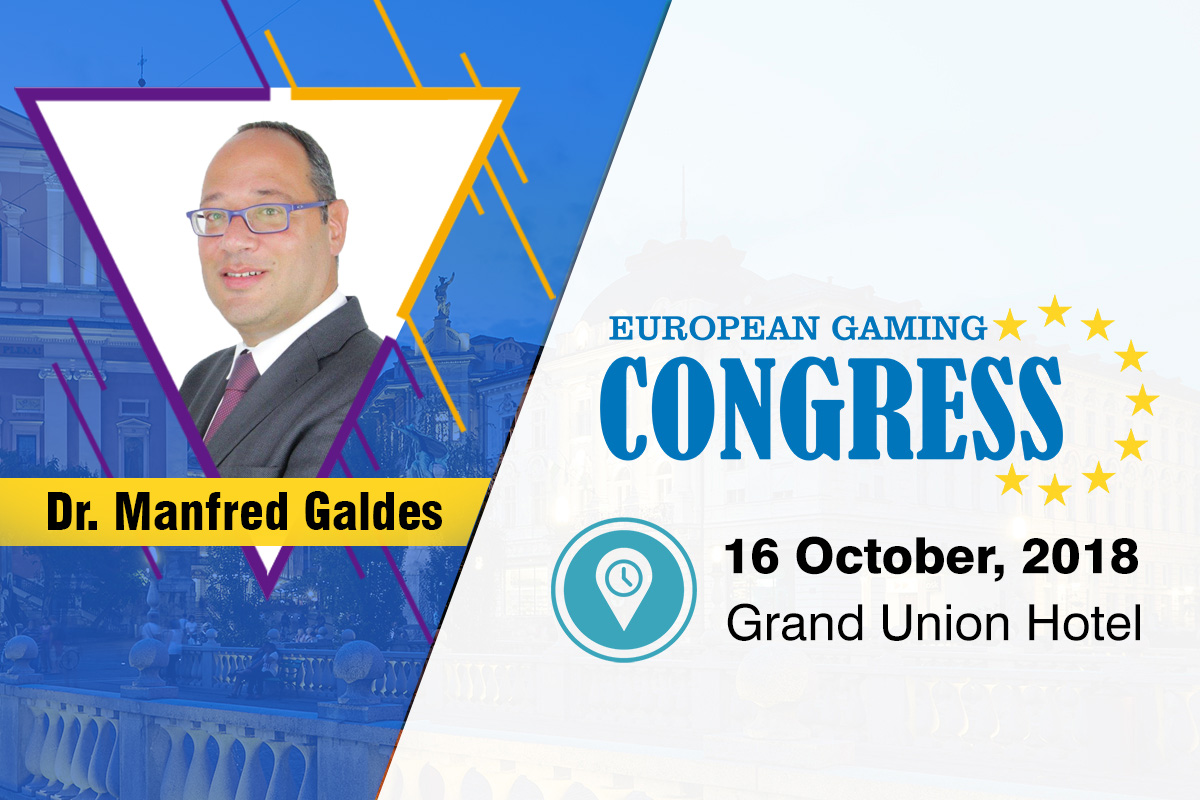 Reading Time:
3
minutes
Ljubljana – 7 September 2018 – We are honored to announce that Dr. Manfred Galdes – Chairman at ARQ Group will join the "Horus Session – Responsible Gambling, AML / CFT / KYC" panel discussion in Ljubljana at the inaugural European Gaming Congress.
We are also excited to announce that the European Gaming Congress is shaping up to be one of the most interesting conferences in Europe when it comes to compliance related panel discussions that shape the industry on the continent.
We are once again putting quality over quantity and you are invited to register in time to avoid setbacks, as the event is limited to 100 high level delegates.
You can register on the following link.
You can view the full agenda on the following link.
About Dr. Manfred Galdes
Until two years ago Manfred held the position of Director of the FIAU, Malta's financial intelligence unit. During his eight-year tenure he acted as the operational head of the FIAU, which besides being the country's FIU is also the body responsible for the supervision of all obliged entities (both financial entities and DNFBPs) under Maltese law. He also previously held the position of Manager, Legal and International Affairs Unit at the Malta Financial Services Authority, the single regulator responsible for the supervision of all banks, financial institutions and other entities providing financial services operating in or from Malta.
During his tenure at the FIAU, Manfred spearheaded the development of an effective risk-based supervisory framework and dedicated himself to refining Malta's capabilities in fighting financial crime both through his efforts within the FIAU but also through his involvement in other high-level domestic committees. He was also entrusted with the co-ordination of Malta's first AML/CFT national risk assessment.
Over the years he represented Malta on international bodies and expert groups such as the EU Expert Group on the Prevention of Money Laundering and Financing of Terrorism, the EU FIUs Platform and the Egmont Group. He was also a member of Malta's delegation to MONEYVAL for several years and Malta's delegation to the Conference of the Parties set up for the purpose of assessing adherence to the Council of Europe Convention on Laundering, Search, Seizure and Confiscation of the Proceeds from Crime and on the Financing of Terrorism (CETS no°198) for two years.
In September 2016 Manfred joined the ARQ Group, a multi-disciplinary professional firm, as Managing Director of ARQ Risk & Compliance, leading a team of professionals providing specialist advisory and support services to private and public entities in the field of financial crime compliance. He is also a partner of Fenech Farrugia Fiott Legal, a Malta-based law firm with offices in Valletta and Birkirkara.
Today he advises a number of banks, financial institutions and top-tier gaming companies and assists them with strengthening their compliance structures and systems. He also leads a team of international experts that provide advisory services to governments and public institutions involved in the prevention, supervision, detection and investigation of financial crime.
In July 2018 Manfred was appointed Chairman of the ARQ Group.
Make sure you register your seat in time to benefit of the great lineup of speakers that will share their knowledge for operators and industry connected companies about France, Spain, Italy, Malta, Portugal, Slovenia, Austria, Croatia, Serbia, Montenegro, Greece, Bosnia and Herzegovina, Liechtenstein, Monaco, Netherlands and Belgium.
The inaugural edition of European Gaming Congress which will be held on the 16th of October at the Grand Union Hotel in Ljubljana and will bring together industry experts from all over Europe and create a platform which will enable both networking and learning at the highest quality.
Full detail about the event can be found on the official website of the event: https://europeangamingcongress.com/
Early Bird Rate and Nominations expire in two weeks for the Baltic and Scandinavian Gaming Summit and Awards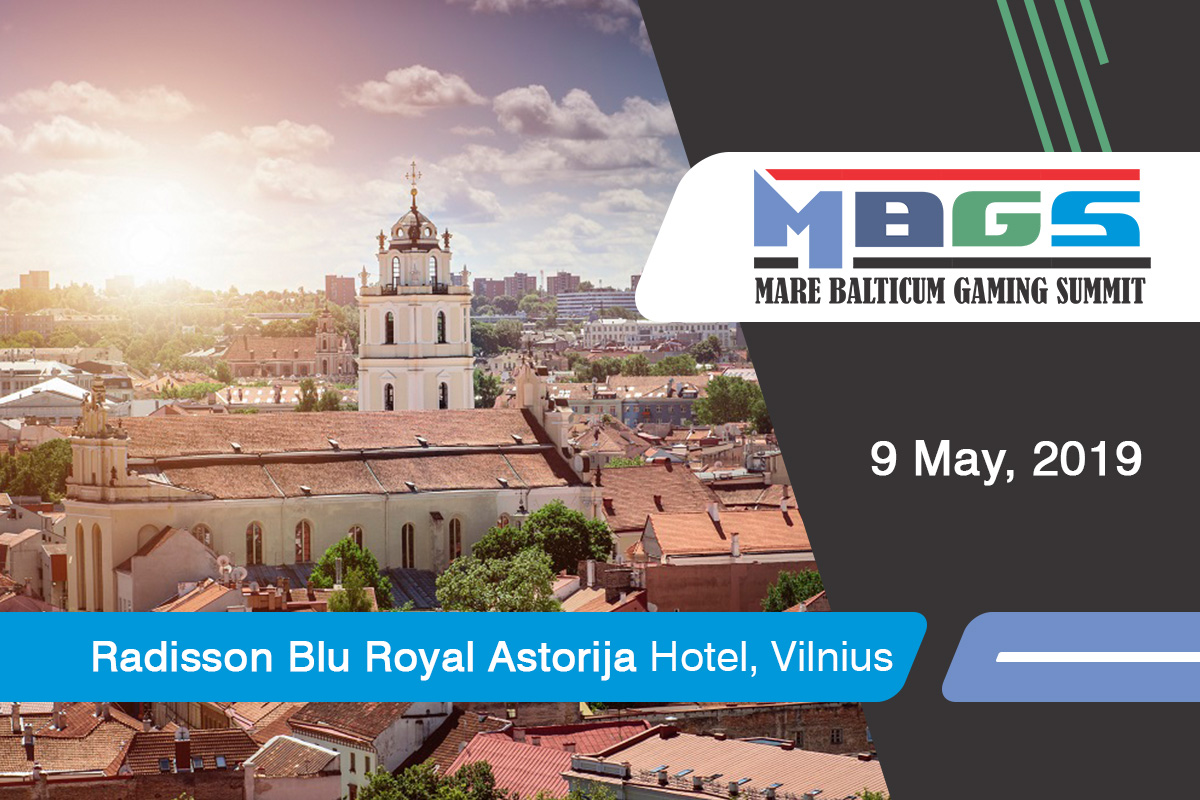 Reading Time:
2
minutes
There are only two weeks to register at the Early Bird Rate for MARE BALTICUM – The Baltic and Scandinavian Gaming Summit and save 100 EUR for your ticket(s).
The second edition of the conference will take place on 9 May 2019 at Radisson Blu Royal Astorija Hotel and as announced earlier, the conference will include the inaugural edition of the BSG Awards (Baltic and Scandinavian Gaming Awards). The awards ceremony will celebrate the leading companies for their respective categories from the Baltics and Nordics.
You can find more details about the nominations and categories on the following link.
In terms of the content and networking, some of the leading industry experts from the region, which includes regulators, lawyers, gambling operators, and supplier representatives, will supply the continuous presentation.
Some of the leading names have already been added to the speakers lineup, which include Andrius Gabnys (Founder at Gabnys Law Firm) – Conference Ambassador, Lolita Sumskaite (Head of Unit at Ministry of Finance, Lithuania),  Signe Birne (Lotteries and Gambling Supervisory Inspection of the Republic of Latvia), Taivo Põrk (Ministry of Finance, Estonia), Valts Nerets (Senior Associate, attorney-at-law at Sorainen), Viktorija Antanaviciute (Managing Director at TonyBet), Morten Ronde (CEO at Danish Online Gambling Association and Managing Partner at Nordic Gambling), Sissel Weitzhandler (Group Compliance Manager), Gustaf Hoffstedt (General Secretary at the Swedish Trade Association for Online Gambling), Tal Itzhak Ron (Chairman & CEO at Tal Ron, Drihem & Co., Law Firm), Dr. Joerg Hofmann (Partner, MELCHERS LAW), Pieter Remmers (CEO, Assissa), Dr. Simon Planzer (Partner at PLANZER LAW, Zurich), and many more.
MARE BALTICUM 2 will once again bring together the leading companies in the Baltic and Scandinavian region for a full day of quality learning and networking with local regulators and industry experts.
You can register here!
Browse the official event website here: www.marebalticumgaming.com
You can view the photo gallery from the inaugural event on the following this link.
SBTech announced as Lanyards Sponsor at Prague Gaming Summit 3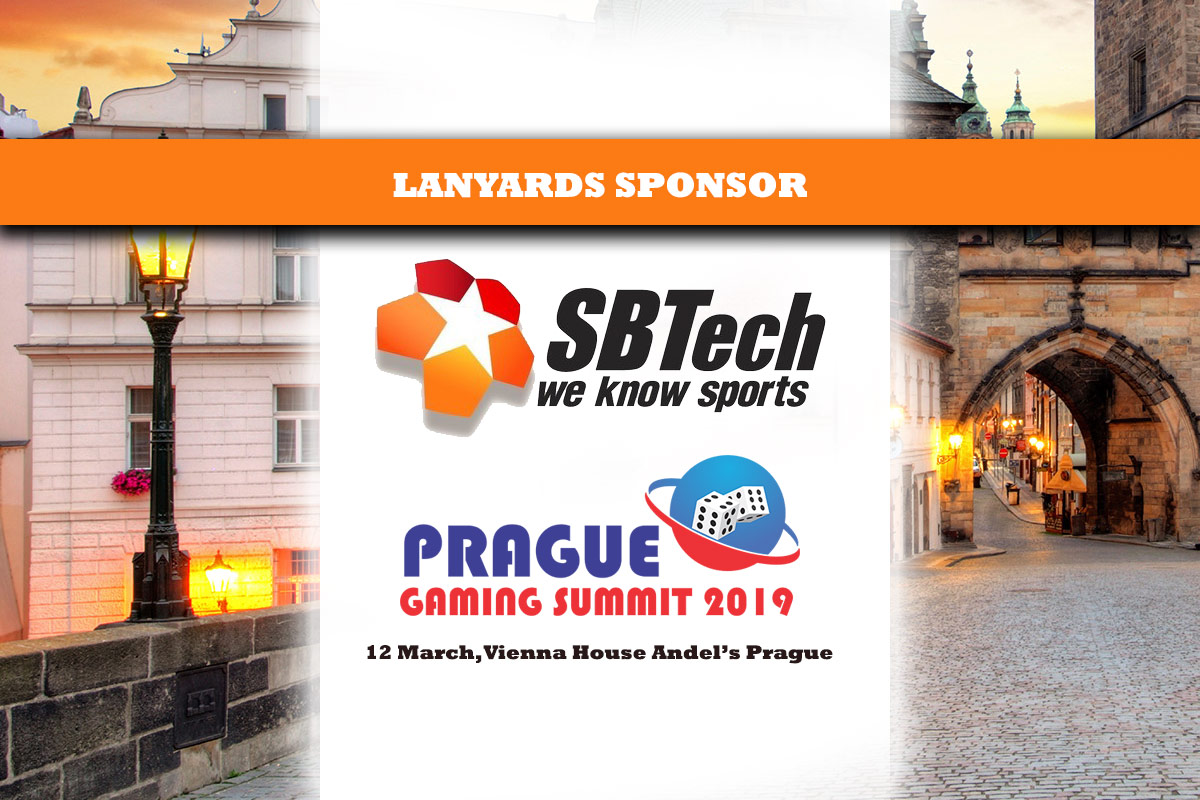 Reading Time:
2
minutes
We are honored to announce the support of SBTech as Lanyards Sponsor at the 3rd edition of Prague Gaming Summit.
The conference is held on a yearly basis and it is a "must-attend" gathering for all industry shareholders who are looking for top quality learning and networking having the online and land-based gambling industry in focus.
Prague Gaming Summit offers the opportunity for both new companies and veterans, to learn about industry insights and compliance update, while also being part of a group that is at the forefront of the gambling industry in the Czech Republic, Slovakia, Poland, Austria, Switzerland, Germany, and Liechtenstein.
The Summit will approach all regulatory and compliance related aspects of the mentioned markets and will also highlight some trending topics such as the relationships between Regulators, Operators – Affiliates, MasterCard's new requirements for Online Merchants (CFD, FX, Gaming, Crypto), understanding millennials (with emphasis on eSports, Daily Fantasy Sports an Virtual Sports), outsourcing for gaming companies, IT security, AML, KYC, CSR.
"We are really excited about organizing and hosting the third edition of Prague Gaming Summit, which will include the introduction of new panel formats and presentations. We are also proud to have the ongoing support of many of the sponsors that have been with us from day one! SBTech is among these companies and we are very excited about this new partnership!" stated Zoltán Tűndik, Head of Business at European Gaming Media and Events.
SBTech is an award-winning global leader in omni-channel sports betting and gaming technology, powering the world's largest operators, state lotteries, land-based casinos, and horse racing companies.
Founded in 2007, and with more than 1,100 employees in nine global offices, SBTech has developed the industry's most powerful, innovative, data-driven online sports betting and casino platform, serving licensees in more than 20 regulated markets.
The group supplies highly flexible and scalable omni-channel betting and gaming software solutions to clients looking for exceptional configurability, differentiation, and the quickest route to market, complemented by proven business intelligence and reporting capabilities.
Supported by unrivaled expertise in trading and risk management, acquisition and CRM, and the highest standards of regulatory compliance, SBTech's partners consistently achieve rapid growth, enhanced brand loyalty and record revenues.
For more information, visit: www.sbtech.com
Don't miss out on this exciting opportunity to meet the team at Prague Gaming Summit 3 and discuss collaboration possibilities! You can Register here or View the Agenda
As mentioned above, the conference will focus on several topics among which the use of AI in the sports betting industry related Big Data and in Responsible Gambling.
The program will also include a very important IMGL MasterClass that will aim to share the latest insights by the International Masters of Gaming Law experts about advertisement banning.
Full details about the event can be found on the official event website: www.praguegamingsummit.com
Your Christmas Present from European Gaming Events is here, claim it now!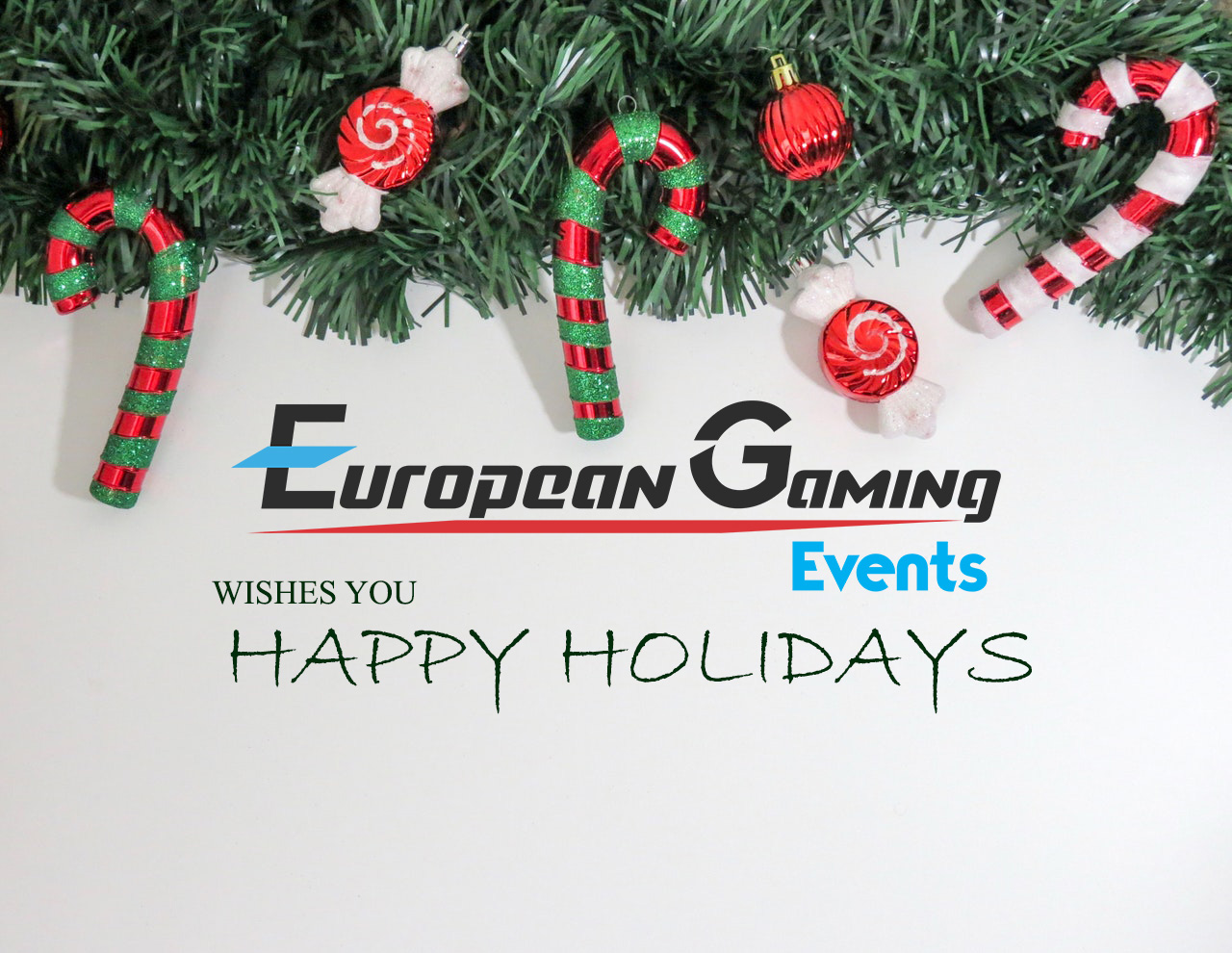 Reading Time:
1
minute
We would like to wish all our partners and clients Happy Holidays and we look forward to working together in 2019 as well!
2018 has been a year of many changes for us, which has brought a significant growth in terms of visibility, brand awareness, customer care and expansion.
There is no doubt that both of the verticals in which we operate have recorded rise, however the events section has seen most of the action.
Here is a short video about the Year in review:
To top the holiday cheer, we are giving all event registrants a 20% discount during the Christmas and New Year's period.
All you have to do is register for Prague Gaming Summit 3 or MARE BALTICUM 2 – The Baltic and Scandinavian Gaming Summit and Awards (Vilnius) and apply the "santa2018" promo code.
The promotion is valid between: 20 December 2018 and 6 January 2019.
Register for Prague Gaming Summit here!
Register for MARE BALTICUM Gaming Summit here!
Apart from the two main event organized by the team in Q1 and Q2, you can also Pre-Register for CEEGC 4 & CEEG Awards (Budapest – 24 September, 2019) and European Gaming Congress 2 (Milan – 22 October, 2019)
Once again Happy Holidays from the team at European Gaming Media and Events!
Signed by Betty, Zoltán, George, Vlad, Niji, Nikolas and Julia.