Tunf Adds Playtech Games to Their Online Slots Library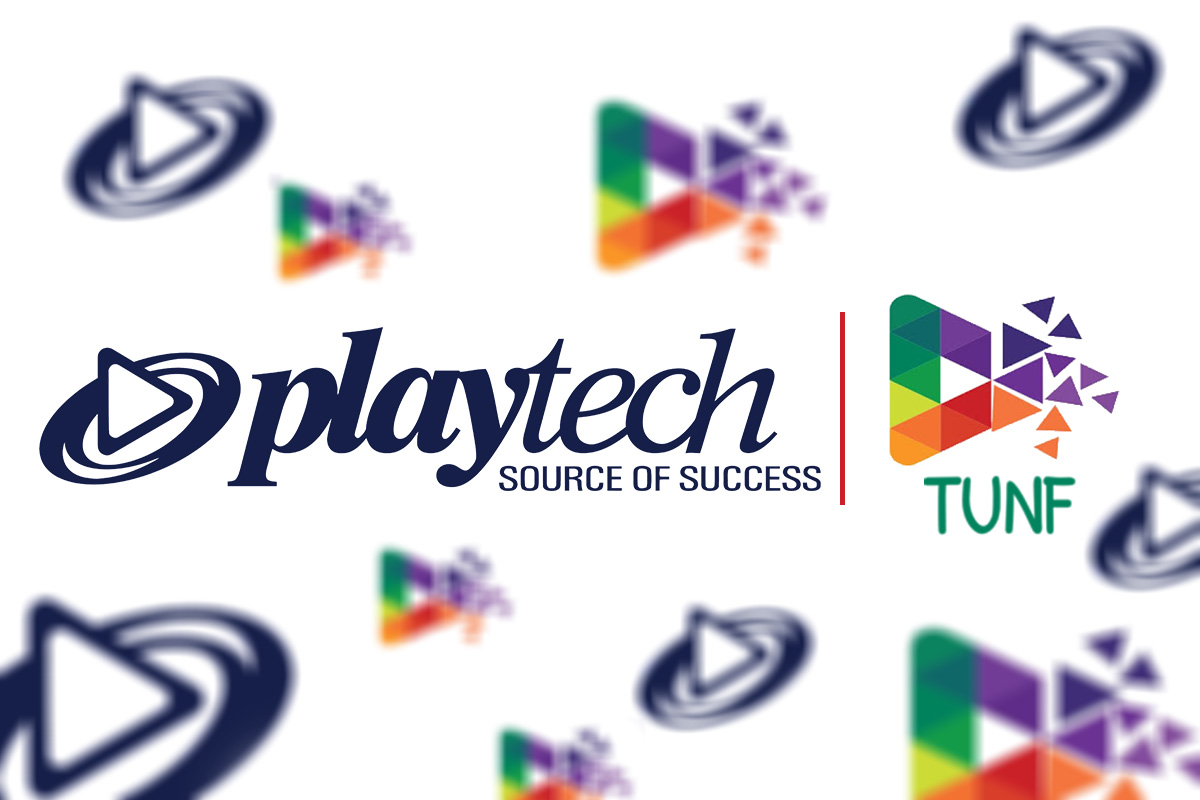 Reading Time:
2
minutes
Tunf is pleased to add Playtech slots to its library of games, and those who only settle for the best are thrilled to discover this fact. At a glance, Tunf allows players to review content and decide what games stand out to them more than the other options.
Tunf Background
Before taking another step, some people ask about Tunf and why it should matter to them, which is a great question. The internet is full of casinos, slots and websites that promise the world but fail to deliver, causing many people to get discouraged.
Tunf does the hard part of reviewing the top casinos the internet has to offer and tells players what they can expect at each one. Tunf shows players the average return they can expect as well as the bonuses they will get for signing up. This review site aims to connect players with digital casinos that make the most sense to their long-term goals, and players are often pleased with the results.
Playtech Background
It's now time to explore Playtech and the role it has been playing in the online casino world. Some people are confused and think Playtech is an online casino, but that is not the case. Rather than hosting slots for people to enjoy, Playtech is one of the most prominent game developers in the world.
The company specializes in creating progressive slot machines that offer impressive jackpots to those looking to be the next big winner. Playtech listens to the players and strives to meet their needs at each turn, and that is what has allowed the company to thrive in a competitive and crowded market.
For a complete list of Playtech online casinos visit Tunf.com
More about Tunf.com:
A well-known review site, Tunf examines the world's top online casinos and game manufacturers to point players in the right direction. Those who follow Tunf's guidance have no trouble reaching the outcome they had in mind when they first got started. To expand its library even more, the popular review site has added Playtech to its collection of information.
Anyone who wants to learn about Playtech and what to expect while playing its games can do so with ease. With everything players want to know in one spot, they can decide with confidence and know what they will get.
Global Sports Expert Jaap Kalma to Drive SBC's Betting on Sports America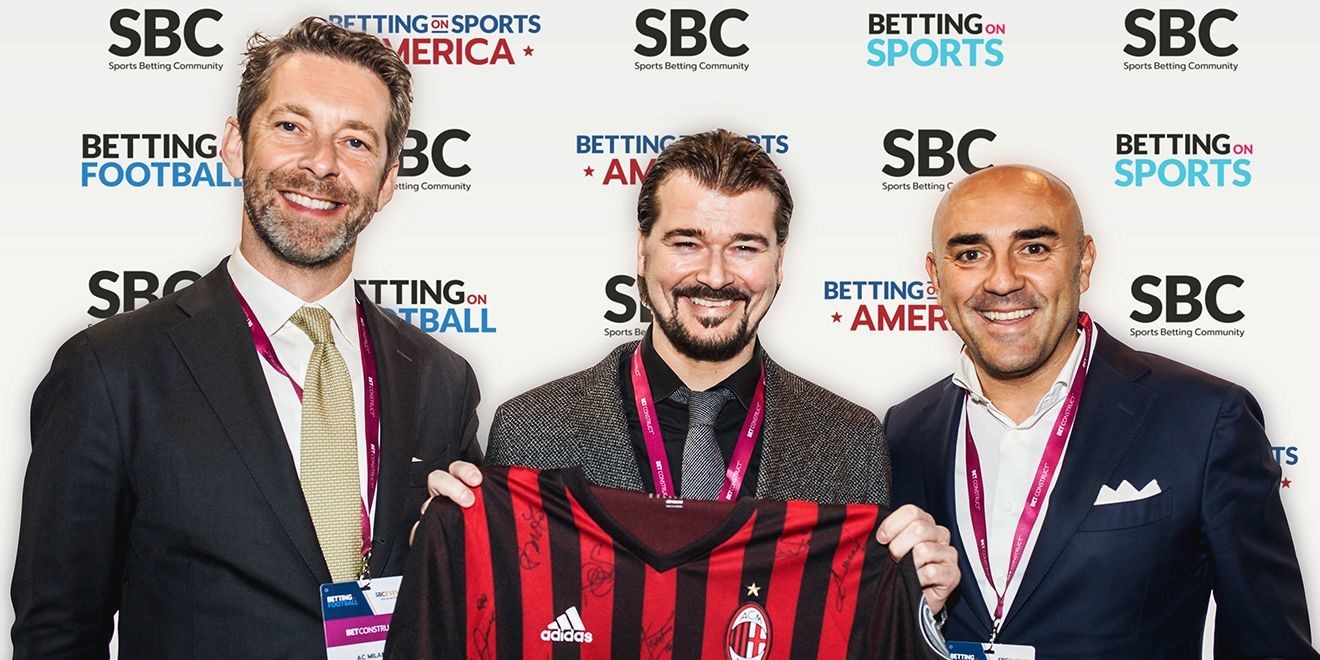 Reading Time:
2
minutes
SBC (Sports Betting Community) has secured the services of a global sports marketing and sponsorship expert to help promote the Betting on Sports America event in New Jersey/New York on 23-25 April.
Jaap Kalma previously held senior executive roles at Ferrari and seven times European Champions AC Milan and will be working with SBC on its Betting on Sports America and Betting on Football (19-22 March) events early next year.
Betting on Sports America is the largest dedicated sports betting conference and exhibition in the US and covers an extensive range of topics including operations, regulation, sponsorship, marketing, products, affiliation, integrity, lotteries, tribal gaming and of course sports.
SBC CEO Rasmus Sojmark commented: "It's a massive coup for us to get someone of Jaap Kalma'sstature to strengthen our competencies on the sports side and help with our visibility among the sports sector. We've worked with Jaap before, creating the Sponsorship Forum events together, so we know what qualities he is bringing to the team working on this project."
Jaap Kalma added: "I've thoroughly enjoyed working with the SBC team over the last year, so the opportunity to work even more closely with them on their Betting on Sports America  event was an exciting prospect. From my time at AC Milan, I know that sports betting offers so many opportunities to sports leagues and teams and my aim is to educate the sector on the possibilities."
Previously Kalma was Chief Commercial Officer at AC Milan, the second most successful club in European Club history (behind only Spanish giants Real Madrid), where he carried responsibility for marketing, commercial revenues, and global development for the Italian soccer team. Before that he was Global Brand Director at luxury sports car manufacturer and Formula One team Ferrari.
In addition to Kalma's global experience in the sports industry, he also spent six years at college and graduate school in the USA coming away with an MBA from Stanford University.
Kalma will take up the role of Interim Business Development Director to oversee the SBC Sponsorship Forum ahead of the Betting on Football conference at Stamford Bridge as well as influencing the sports marketing and sponsorship content at the following month's Betting on Sports America conference, which is being held at Meadowlands Exposition Center in New Jersey.
LeoVegas recruits Avshalom Lazar as Chief Compliance & Legal Officer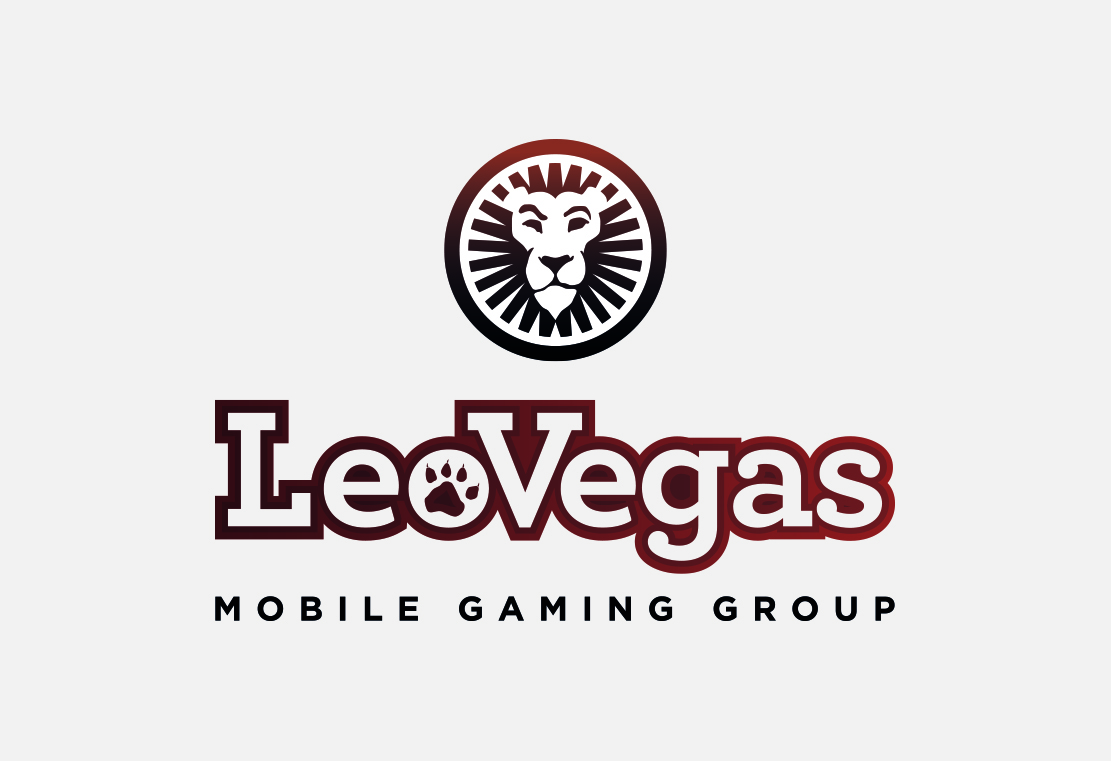 Reading Time:
2
minutes
LeoVegas is strengthening its Group Management team with the recruitment of Avshalom Lazar as Chief Compliance & Legal Officer (CCLO). Avshalom served most recently as Group Head of Legal and Compliance for Fortuna Entertainment Group and will assume his new position in April 2019.
The role, which is based in Malta, also includes all contacts with authorities and licensors as well as developing and leading the daily work in this area of responsibility. Avshalom Lazar has plus 10 years of experience in the gambling industry, with a solid experience of gaming related law and legal conditions within regulated markets. Prior the role at Fortuna Entertainment Group, Avshalom served as Head of Regulatory Affairs and Group Compliance Officer for 888 Holdings. Avshalom thus strengthens Group Management with very relevant knowledge about the industry as a whole and an understanding of and experience in the higher demands that are placed on companies in regulated markets.
"I'm delighted to join LeoVegas. The gambling regulatory and compliance environment is undergoing significant changes in the last few years, posing challenges, but equally so opportunities for leading operators in the industry. I'm confident that together with LeoVegas management we would strengthen the company's strategy even further while ensuring we act responsible with growth in focus," says Avshalom Lazar.
"For LeoVegas it is of utmost importance to be at the forefront when it comes to compliance. Guidelines and requirements must be implemented at the same time as we keep our focus on the customer and their gaming experience. Managing compliance effectively is a competitive advantage for operators and it contributes to long term sustainable growth. In view of development of the industry, I am very pleased that we managed to recruit Avshalom. He is an experienced senior executive with a proven track record in the gambling industry." comments Gustaf Hagman, Group CEO.
When Sweden becomes a regulated market January 1 2019 approximately 60% of LeoVegas revenues will be generated from regulated markets.
For further information, please contact:
Gustaf Hagman, President and CEO: +46 (0) 8 410 367 66, gustaf.hagman@leovegas.com
Philip Doftvik, Director of Investor Relations and Corporate Finance: +46 73 512 07 20, philip.doftvik@leovegas.com
About the LeoVegas mobile gaming group
LeoVegas' passion is "Leading the way into the mobile future". LeoVegas is the premier GameTech company and is at the forefront of using state-of-the-art technology for mobile gaming. A large part of this success can be credited to an extreme product and technology focus coupled with effective and data-driven marketing. Technology development is conducted in Sweden, while operations are based in Malta. LeoVegas offers casino, live casino and sports betting, and operates two global and scalable brands – LeoVegas and Royal Panda – as well as a number of local brands in the UK. The company's shares are listed on Nasdaq Stockholm. For more about LeoVegas, visit www.leovegasgroup.com. 
GiG applies for Spanish licence as part of expansion in regulated markets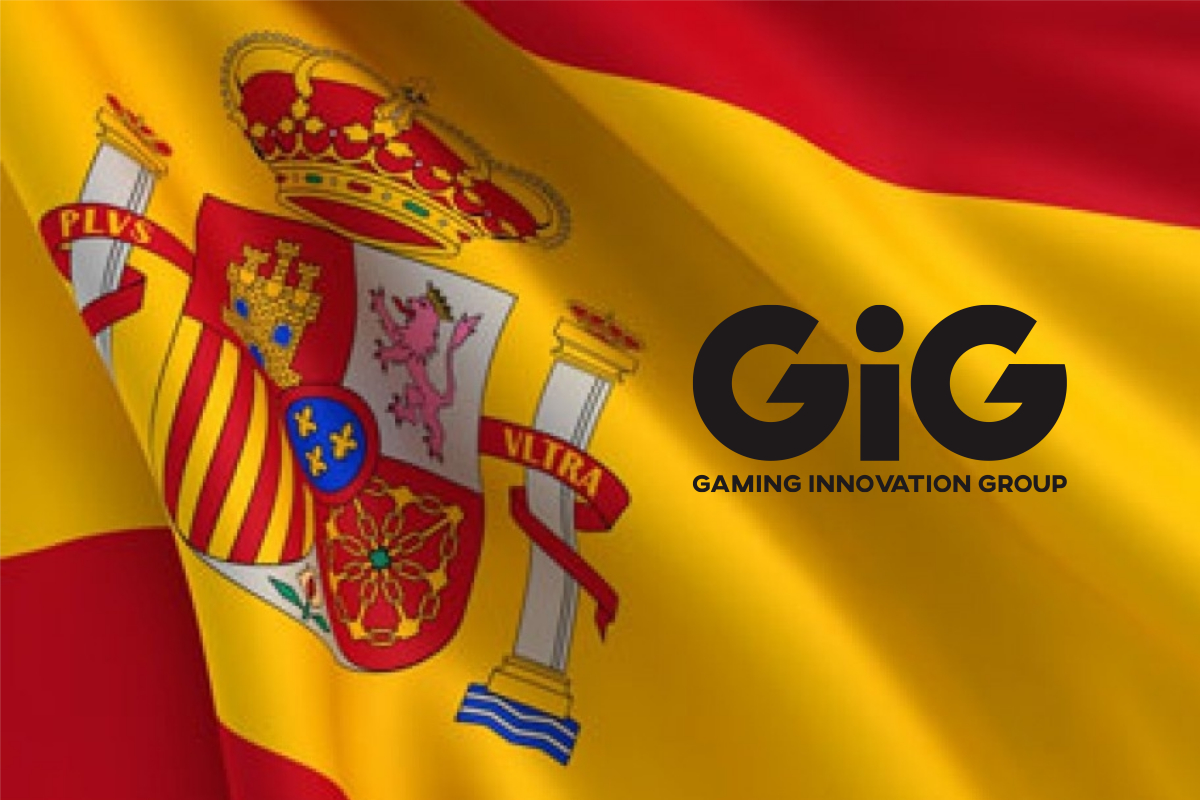 Reading Time:
2
minutes
Gaming Innovation Group Inc. (GiG) has applied for an online B2C casino and sports betting licence in Spain as part of its expansion in regulated markets. GiG will, as part of the licencing process, certify its B2B technical platform and offer its services and solutions to external licensed operators in the Spanish market.
GiG will enter the Spanish market with both its B2C and B2B offering and is aiming to launch in H2 2019.
Gambling is an important part of Spanish culture. The country has one of the highest per capita spending in Europe and has consistently grown during the past 20 years. Spain regulated online gambling on a national level in 2011, the offline to online transition is further driving growth, especially in sports betting. Total Gross Gaming Revenue in Spain in 2017 was approximately $10bn, of which online gambling was 10%.  Forecasts expect this to rise to more than 15% by 2023*. Spain is looking into harmonising regulation relating to responsible gaming and gambling advertising, in line with other regulated markets, increasing player safety and market sustainability.
GiG is well positioned for the market opportunity in Spain covering all verticals in the iGaming value chain, supporting operators' growth with its full turnkey solutions and with cutting edge services, products and solutions which can be optimised for bespoke operator requirements.
GiG currently holds licences in Malta, UK, New Jersey, Germany: Schleswig-Holstein and also has two pending licences in Sweden.
*Source: H2GC
About Gaming Innovation Group (GiG):
Gaming Innovation Group Inc. is a technology company providing solutions, products and services throughout the entire value chain in the iGaming industry. Founded in 2012, Gaming Innovation Group's vision is 'To open up iGaming and make it fair and fun for all'. Through the ecosystem of products and services, GiG is connecting operators, suppliers and users, to create the best iGaming experiences in the world. Gaming Innovation Group operates out of Malta and is listed on the Oslo Stock Exchange under the ticker symbol GIG.