Scientific Games Congratulates Maryland Lottery On Record-Breaking Profits, Sales Top $2 Billion For First Time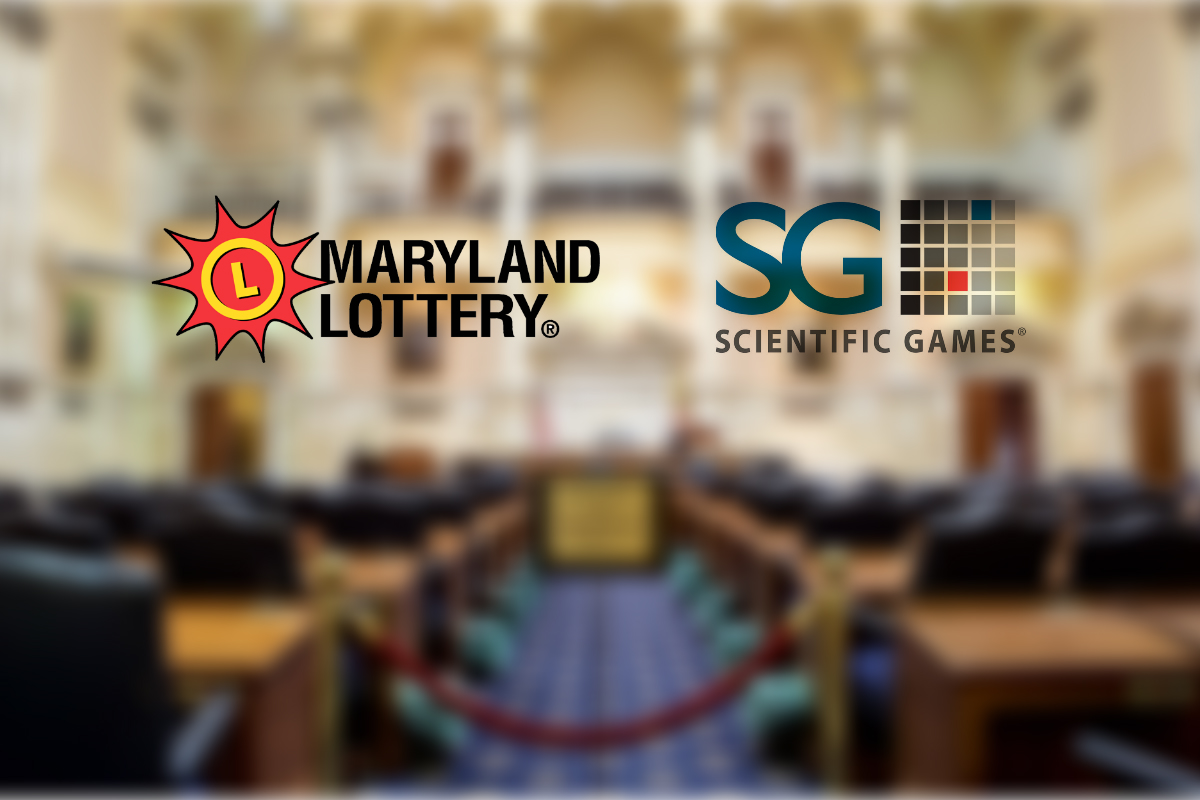 Reading Time:
3
minutes
Company's New Systems Technology Now Supporting 4,500 Maryland Lottery Retailers
Scientific Games Corporation congratulates the Maryland Lottery and Gaming Control Agency (the "MLGCA") on the Maryland Lottery's (the "Lottery") record-breaking year of profits, with $575.6 million in contributions to support good causes in Maryland including education, public health and safety, the environment, veterans' organizations, the state's horse racing industry and more. The Maryland Lottery surpassed $2 billion in annual sales for the first time, with total Fiscal Year 2018 sales topping $2.043 billion, an increase of 5.8 percent over Fiscal Year 2017.
In April, Scientific Games went "live" with the Maryland Lottery's new, advanced gaming system, serving the Lottery and its network of more than 4,500 retailers. As part of an eight-year contract with the MLGCA, the Company is providing a wide and innovative portfolio of draw and monitor games, interactive games, and a host of advanced technologies to drive value and profit for the Lottery. This includes SciTrak™ instant game management system, and its gem | Intelligence® and gem | Retailer™ suite of real-time business and retail intelligence. Used by top world-per-capita performing lotteries, SciTrak integrates system, game and market data to ensure the proper inventory is sent to retailers. The gem | Suite is helping the Maryland Lottery's sales team increase new instant game retail penetration and make merchandising and productivity improvements.
Racetrax™, a virtual horse-racing game which is the second-highest selling monitor game in the world behind Keno, also set an all-time sales record of $192.6 million. A record $1.247 billion in prizes were awarded to Maryland players, up 4.2 percent from Fiscal Year 2017, with a record $153.7 million in commissions paid to Maryland Lottery retailers. The Lottery also topped its previous fiscal-year record for instant (scratch-off) game sales with $750.9 million.
"We value our partnership with Scientific Games," said Maryland Lottery and Gaming Director Gordon Medenica. "With SG's new system in place, we believe our players will not only appreciate the fun and excitement of the games, but also the convenience that the new technology brings. I am confident that, together, we can help drive Lottery profits which will benefit the good causes of the state."
The Maryland Lottery is currently ranked by La Fleur's Almanac as No. 5 worldwide for numbers game sales per capita, and one of the Top 15 lotteries worldwide for total sales per capita. Scientific Games provides the Lottery with systems, instant games, licensed properties, and the popular My Lottery Rewards player loyalty program.
"Congratulations to the MLGCA on their record-breaking year. It's exciting to see our customer achieve record-breaking results while we migrated them to our latest platforms and products. Scientific Games has invested in innovative products, games, technology and analytics to both entertain players and increase the Lottery's profits," said Jim Kennedy, Group Chief Executive, Lottery for Scientific Games. "We take great pride in the growth and successes of our lottery customers and their contributions to important causes in their states."
A supplier to more than 150 lotteries globally, including nearly every North American lottery, Scientific Games is the world's largest supplier of lottery instant games and known for its expertise in complex, integrated systems technology implementations. The Company is currently the fastest growing lottery systems supplier in the U.S., and the leading lottery systems supplier in Europe.
© 2018 Scientific Games Corporation.  All Rights Reserved.
About Scientific Games
Scientific Games Corporation (NASDAQ: SGMS) is a world leader in gaming entertainment offering the industry's broadest and most integrated portfolio of game content, advanced systems, cutting-edge platforms and professional services. The company is #1 in technology-based gaming systems, digital real-money gaming and sports betting platforms, casino table games and utility products and lottery instant games, and a leading provider of games, systems and services for casino, lottery and social gaming. Committed to responsible gaming, Scientific Games delivers what customers and players value most: trusted security, engaging entertainment content, operating efficiencies and innovative technology. For more information, please visit www.scientificgames.com
Company Contacts
SG Lottery Communications:
Therese Minella, APR  +1 770-825-4219
Director, Lottery Communications
therese.minella@scientificgames.com
Corporate Communications:
Susan Cartwright  +1 702-532-7981
Vice President, Corporate Communications
susan.cartwright@scientificgames.com
Investor Relations:
Michael Quartieri  +1 702-532-7658
Executive Vice President and Chief Financial Officer
Forward-Looking Statements
In this press release, Scientific Games makes "forward-looking statements" within the meaning of the U.S. Private Securities Litigation Reform Act of 1995. Forward-looking statements can be identified by words such as "will," "may," and "should." These statements are based upon management's current expectations, assumptions and estimates and are not guarantees of timing, future results or performance. Therefore, you should not rely on any of these forward-looking statements as predictions of future events. Actual results may differ materially from those contemplated in these statements due to a variety of risks and uncertainties and other factors, including those factors described in our filings with the SEC, including the Company's current reports on Form 8-K, quarterly reports on Form 10-Q and its latest annual report on Form 10-K filed with the SEC on March 1, 2018 (including under the headings "Forward Looking Statements" and "Risk Factors"). Forward-looking statements speak only as of the date they are made and, except for Scientific Games' ongoing obligations under the U.S. federal securities laws, Scientific Games undertakes no obligation to publicly update any forward-looking statements whether as a result of new information, future events or otherwise.
Source: Scientific Games Corporation
Innovative Technology Americas recruits new Office Manager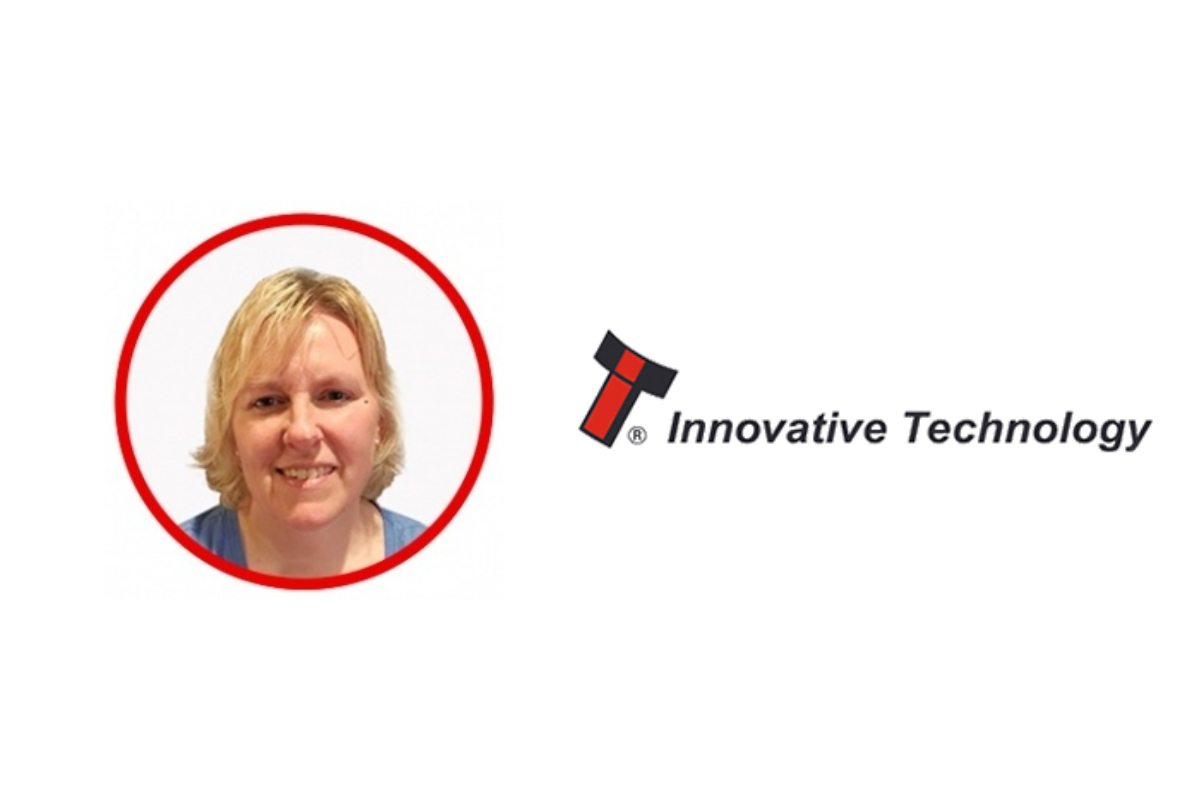 Reading Time:
1
minute
Innovative Technology Americas, Inc. is pleased to welcome Beth Clark, Office Manager, to their Wisconsin office.  Beth joins Innovative Technology's US operations at a crucial time of growth and is an integral part of ensuring excellent customer service provision to its extensive US customer base.
Rebecca White, VP of Sales & Business Development commented, "I am delighted to welcome Beth to the US team. Beth has been with us for a few months now and she has made a real difference to the running of the office. Beth has a long work history of office management in the manufacturing and distribution industries making her an ideal fit for the role. The role is varied with responsibility for customer service, order processing, data entry, accounts and sales assistance and Beth has made improvements in all areas already."
Commenting on her new position Beth said, "I joined the company back in June and I am settling in well, enjoying the job and getting to know the broad range of cash validation products we offer. I am applying my extensive office management and purchasing skills to the role and I have already put in place new procedures to fulfil customer orders as efficiently as possible. I am excited about the opportunity and growth potential here at Innovative Technology Americas and look forward to working with the rest of the US team and my international colleagues as we to expand our reach in the region."
GameOn, A First-Of-Its-Kind, Free, Zero-Risk Sports Betting App With Real Cash Prizes, Available For Download Today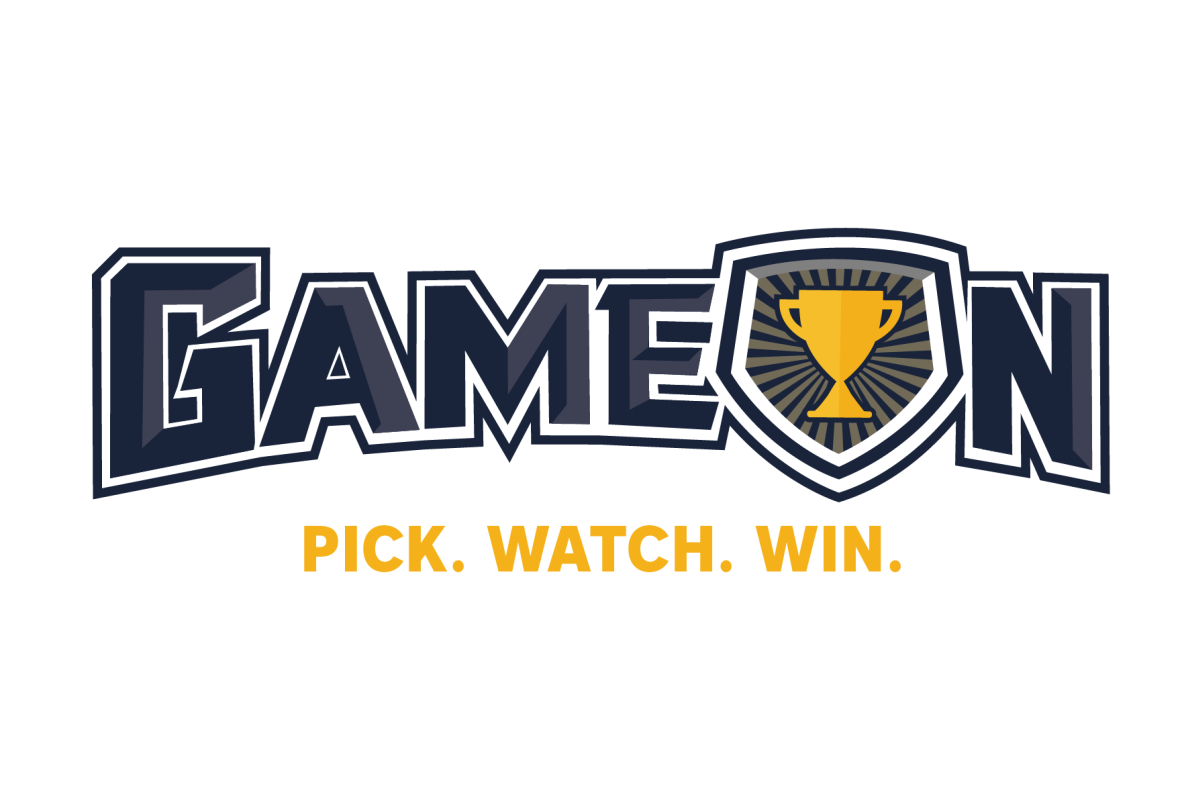 Reading Time:
2
minutes
GameOn's 100% FREE App Allows Sports Fans of all Levels – Casual & Hardcore – to Compete, Watch and Win Prizes of up to $1 Million During LIVE Sports
Available on the App Store and Google Play, GameOn App Inc. has launched GameOn – a new and free way for fans to compete, watch and win during live sports! FREE to play with real cash prizes of up to $1 Million!
To celebrate Thanksgiving and Americans love of football, GameOn will give away a $1 million prize for Perfect Picks across all three Thanksgiving NFL games. Any players who get all picks right, including the game winners and first touchdown scorers, will take home a share of the $1 Million prize!
GameOn takes the free-to-play model of trivia apps and applies it to the sports world with game predictions. Unlike fantasy and gambling, GameOn is simple and completely free. No player drafting or hard-to-understand points systems.
Just three simple steps:
Before the game
Make picks from player and team-related questions. For example, "Who will win?", "Who will score the first touchdown?" and "Who will hit the most three-pointers?"
During the game
Accumulate points for each correct pick. The riskier the picks, the more points up for grabs!
After the game
Fans with the most points wins cash and brand partner prizes. A tie-break question will split winners if multiple fans finish equal, so no $0.80 grand prizes like trivia apps.
GameOn's free platform is also designed to be social, connecting you with other fans in your circle. The app features a group chat and leaderboard where you can follow, engage and keep tabs on how friends are tracking for bragging rights.
A recent GameOn player, Gabriel from Brooklyn NY, won $1,000 on his first time trying the app. Gabriel commented: "I played after a good friend of mine referred the app to me, and the experience was great. Real-time updates on the score, and being able to chat with other app users throughout the game was pretty cool, too."
"We're shaking up the sports and betting industries by providing a completely free and legal way for all sports fans – even casual" said Matt Bailey, Founder and CEO of GameOn App Inc. "We're removing the barriers that casual fans experience when engaging in fantasy and gambling. GameOn is free, intuitive and riskless, with real cash prizes up for grabs thanks to our partnerships with major brands."
GameOn's exclusively advertiser-funded gameplay means no risk for players, only rewards, including real cash. Burger King and Motorola are the first brands to integrate the app as strategic partners, offering cash prizes and rewarding products – such as free Burger King menu items and Motorola devices. GameOn has also partnered with Global Sports Data Leader, Sportradar, as part of their Acceleradar program, leveraging their stats and scores data, as well as their relationships with major sports leagues.
In just two weeks since launching, GameOn has driven more than 5,000 installs, with 1,500+ playing in each game who've won a total of more than $10,000. The demographic is predominantly millennial, with 25% being female – significantly higher than seen in fantasy and gambling, and a testament to the casual fan-friendly gameplay.
To learn more or to download GameOn, visit gameon.app.
Source: GameOn App Inc.
Penn National Gaming Enters into Definitive Agreement to Acquire Operations of Greektown Casino-Hotel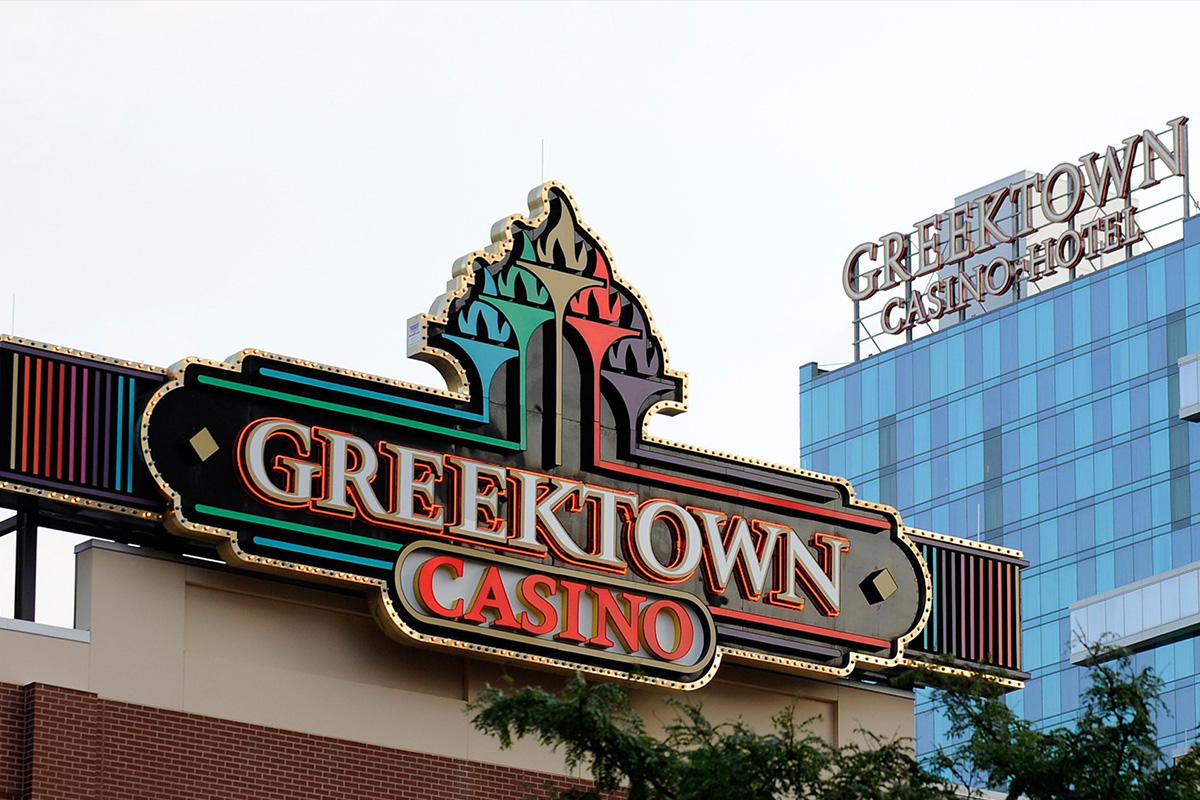 Reading Time:
3
minutes
Penn National Gaming, Inc., announced that it has entered into a definitive agreement to acquire the operations of Greektown Casino-Hotel in Detroit, Michigan for approximately $300 million in cash.
Simultaneous with the closing of the transaction, Penn National will enter into a triple net lease agreement with VICI Properties Inc. for the Greektown facility. The lease will have an initial annual rent of approximately $55.6 million and an initial term of 15 years, with four 5-year renewal options. The rent coverage ratio in the first year after closing is expected to be 1.8x.
Timothy J. Wilmott, Penn National's Chief Executive Officer, stated, "The acquisition of the Greektown Casino-Hotel operations from JACK Entertainment, LLC will further expand Penn National's already diverse operating base with a facility that is extremely well-positioned in one of the nation's largest regional gaming markets. At the same time, Greektown and its customers will benefit from becoming part of a larger gaming operator, with access to properties in Las Vegas and across the country. We are pleased to partner again with VICI Properties to structure this transaction in a manner that is immediately accretive to Penn National's operating results upon closing.
"Detroit is undergoing an exciting renaissance as a result of billions of dollars of new investments in the city's residential, commercial, entertainment and cultural center, all of which are driving new residents, businesses, tourists and employment to the downtown area. Greektown is the only casino in the heart of downtown, and we look forward to welcoming patrons from the many nearby attractions, such as Comerica Park, Ford Field, Little Caesars Arena, the city's theater district, GM's Renaissance Center and the Cobo Conference Center. We also look forward to working with JACK Entertainment and VICI to ensure a seamless transition for all of our constituents including customers, employees, vendors, local government and Michigan regulators."
The transaction will be financed with a combination of cash on hand and debt. On a pro forma basis, and reflecting the October 15, 2018 completion of the acquisition of Pinnacle Entertainment and expected late fourth quarter close of Margaritaville Resort Casino, the Company continues to forecast to be at its target debt levels within 12 -18 months.
Mr. Wilmott added, "Greektown Casino-Hotel further strategically diversifies our revenue, operating and customer base, and presents well-defined paths to the realization of significant synergies. With an OpCo purchase multiple of 6.3x anticipated annual run-rate adjusted EBITDA and including synergies to be realized within eighteen months, we believe this transaction again highlights our commitment to enhancing shareholder value. With the expected increase to our free cash flow, we remain well positioned to reduce leverage, evaluate additional accretive strategic growth investments and opportunistically return capital to shareholders."
Opened in 2000, Greektown Casino-Hotel features 100,000 square feet of casino space, approximately 2,700 gaming machines and 60 table games, a poker room, three restaurants, seven fast casual food outlets, four bars and a coffee shop. In addition, the casino boasts a AAA Four Diamond 400-room, luxury high-rise hotel with 14,000 square feet of event and catering space. The property employs approximately 1,700 team members and has partnered with nearly 20 local restaurants to offer fine dining rewards to guests.
Upon closing the Greektown transaction, Penn National's portfolio of regional gaming facilities will increase to 41 properties in 19 jurisdictions.
The transaction, which is expected to close in mid-2019, is subject to the approval of the Michigan Gaming Control Board and other customary closing conditions.
About Penn National Gaming:
Penn National Gaming owns, operates or has ownership interests in gaming and racing facilities and video gaming terminal operations with a focus on slot machine entertainment. Reflecting the recent completion of the Pinnacle Entertainment transaction the Company now operates 40 facilities in 18 jurisdictions. In total, Penn National facilities feature approximately 49,000 gaming machines, 1,200 table games and approximately 9,000 hotel rooms. The Company also offers social online gaming through its Penn Interactive Ventures division and has leading customer loyalty programs with over five million active customers.