Scientific Games Congratulates Maryland Lottery On Record-Breaking Profits, Sales Top $2 Billion For First Time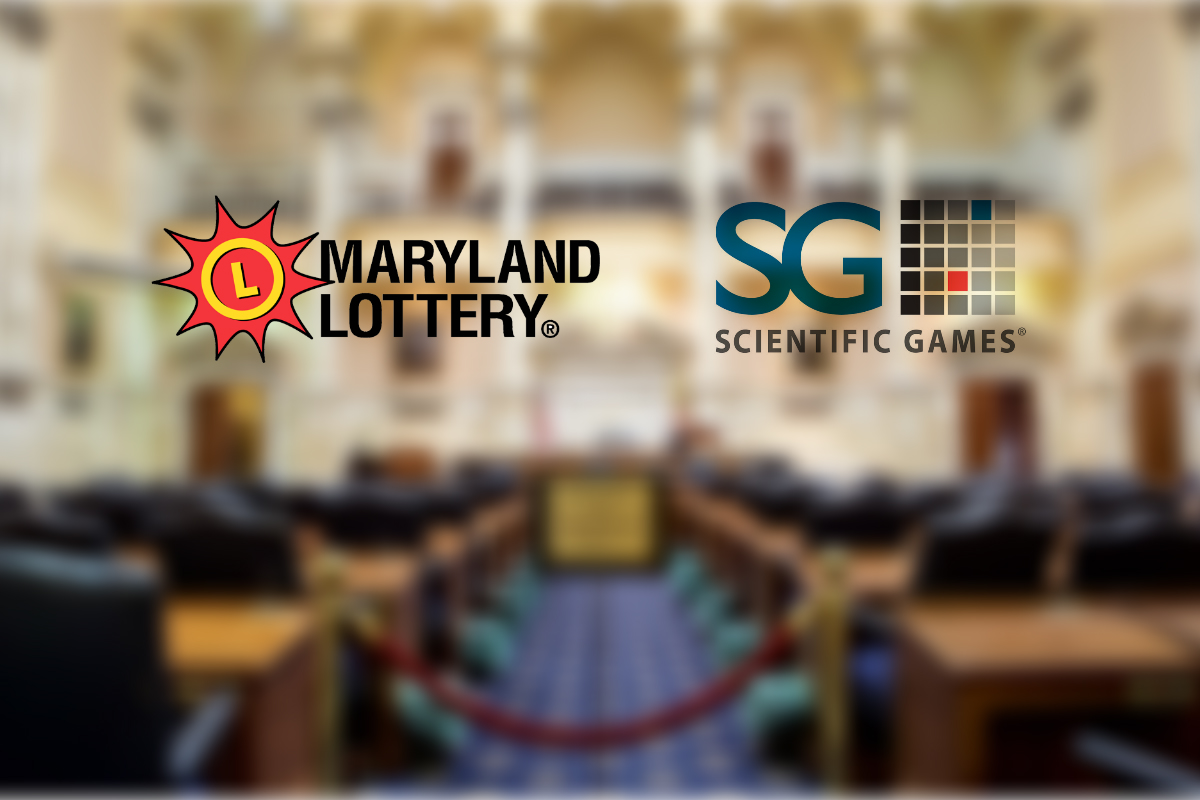 Reading Time:
3
minutes
Company's New Systems Technology Now Supporting 4,500 Maryland Lottery Retailers
Scientific Games Corporation congratulates the Maryland Lottery and Gaming Control Agency (the "MLGCA") on the Maryland Lottery's (the "Lottery") record-breaking year of profits, with $575.6 million in contributions to support good causes in Maryland including education, public health and safety, the environment, veterans' organizations, the state's horse racing industry and more. The Maryland Lottery surpassed $2 billion in annual sales for the first time, with total Fiscal Year 2018 sales topping $2.043 billion, an increase of 5.8 percent over Fiscal Year 2017.
In April, Scientific Games went "live" with the Maryland Lottery's new, advanced gaming system, serving the Lottery and its network of more than 4,500 retailers. As part of an eight-year contract with the MLGCA, the Company is providing a wide and innovative portfolio of draw and monitor games, interactive games, and a host of advanced technologies to drive value and profit for the Lottery. This includes SciTrak™ instant game management system, and its gem | Intelligence® and gem | Retailer™ suite of real-time business and retail intelligence. Used by top world-per-capita performing lotteries, SciTrak integrates system, game and market data to ensure the proper inventory is sent to retailers. The gem | Suite is helping the Maryland Lottery's sales team increase new instant game retail penetration and make merchandising and productivity improvements.
Racetrax™, a virtual horse-racing game which is the second-highest selling monitor game in the world behind Keno, also set an all-time sales record of $192.6 million. A record $1.247 billion in prizes were awarded to Maryland players, up 4.2 percent from Fiscal Year 2017, with a record $153.7 million in commissions paid to Maryland Lottery retailers. The Lottery also topped its previous fiscal-year record for instant (scratch-off) game sales with $750.9 million.
"We value our partnership with Scientific Games," said Maryland Lottery and Gaming Director Gordon Medenica. "With SG's new system in place, we believe our players will not only appreciate the fun and excitement of the games, but also the convenience that the new technology brings. I am confident that, together, we can help drive Lottery profits which will benefit the good causes of the state."
The Maryland Lottery is currently ranked by La Fleur's Almanac as No. 5 worldwide for numbers game sales per capita, and one of the Top 15 lotteries worldwide for total sales per capita. Scientific Games provides the Lottery with systems, instant games, licensed properties, and the popular My Lottery Rewards player loyalty program.
"Congratulations to the MLGCA on their record-breaking year. It's exciting to see our customer achieve record-breaking results while we migrated them to our latest platforms and products. Scientific Games has invested in innovative products, games, technology and analytics to both entertain players and increase the Lottery's profits," said Jim Kennedy, Group Chief Executive, Lottery for Scientific Games. "We take great pride in the growth and successes of our lottery customers and their contributions to important causes in their states."
A supplier to more than 150 lotteries globally, including nearly every North American lottery, Scientific Games is the world's largest supplier of lottery instant games and known for its expertise in complex, integrated systems technology implementations. The Company is currently the fastest growing lottery systems supplier in the U.S., and the leading lottery systems supplier in Europe.
© 2018 Scientific Games Corporation.  All Rights Reserved.
About Scientific Games
Scientific Games Corporation (NASDAQ: SGMS) is a world leader in gaming entertainment offering the industry's broadest and most integrated portfolio of game content, advanced systems, cutting-edge platforms and professional services. The company is #1 in technology-based gaming systems, digital real-money gaming and sports betting platforms, casino table games and utility products and lottery instant games, and a leading provider of games, systems and services for casino, lottery and social gaming. Committed to responsible gaming, Scientific Games delivers what customers and players value most: trusted security, engaging entertainment content, operating efficiencies and innovative technology. For more information, please visit www.scientificgames.com
Company Contacts
SG Lottery Communications:
Therese Minella, APR  +1 770-825-4219
Director, Lottery Communications
therese.minella@scientificgames.com
Corporate Communications:
Susan Cartwright  +1 702-532-7981
Vice President, Corporate Communications
susan.cartwright@scientificgames.com
Investor Relations:
Michael Quartieri  +1 702-532-7658
Executive Vice President and Chief Financial Officer
Forward-Looking Statements
In this press release, Scientific Games makes "forward-looking statements" within the meaning of the U.S. Private Securities Litigation Reform Act of 1995. Forward-looking statements can be identified by words such as "will," "may," and "should." These statements are based upon management's current expectations, assumptions and estimates and are not guarantees of timing, future results or performance. Therefore, you should not rely on any of these forward-looking statements as predictions of future events. Actual results may differ materially from those contemplated in these statements due to a variety of risks and uncertainties and other factors, including those factors described in our filings with the SEC, including the Company's current reports on Form 8-K, quarterly reports on Form 10-Q and its latest annual report on Form 10-K filed with the SEC on March 1, 2018 (including under the headings "Forward Looking Statements" and "Risk Factors"). Forward-looking statements speak only as of the date they are made and, except for Scientific Games' ongoing obligations under the U.S. federal securities laws, Scientific Games undertakes no obligation to publicly update any forward-looking statements whether as a result of new information, future events or otherwise.
Source: Scientific Games Corporation
Legislators discuss bill to legalise sports betting in Montana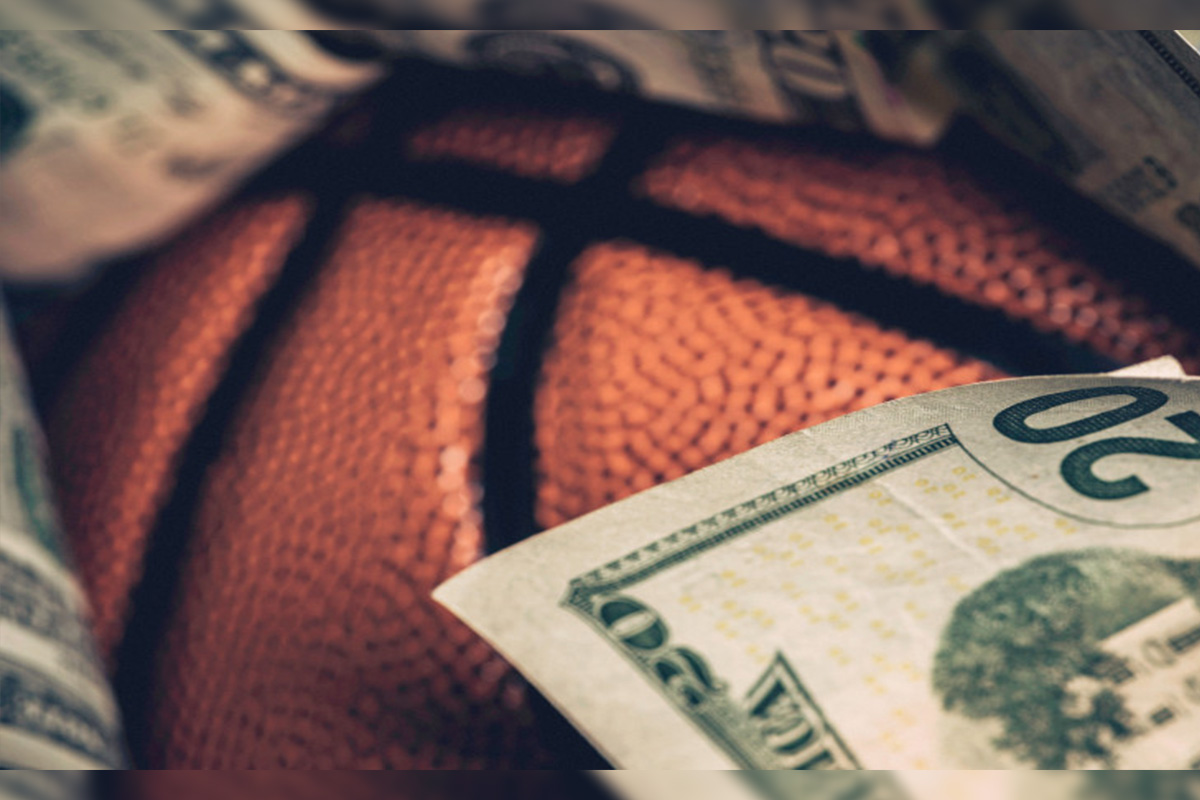 Reading Time:
1
minute
Members of a legislative committee discussed a bill to legalise betting on college and professional sporting events in Montana. The bill proposes to allow betting in bars with full liquor licenses.
The bill is proposed by Republican Sen. Mark Blasdel of Kalispell after the 2018 U.S. Supreme Court ruling that allows states to legalise sports gambling.
Supporters told the Montana Senate Business, Labour and Economic Affairs committee that passing the bill would allow the state to legalise, regulate, and tax activity that is already happening.
The computerised wagering would be run by sportsbook companies that install equipment in bars. The bill calls for bars to receive 5 per cent of the net sportsbook income derived from the premises while operators would pay an 8.5 per cent state tax on adjusted gross betting receipts.
The committee did not vote on the bill which was drafted in consultation with the state Department of Justice, companies that provide gambling machines to casinos, and the Montana Tavern Association.
If passed, it would not take effect until June 2020, giving the state time to write rules and taverns time to install and test machines, Blaisdel said.
If problems arise, Blaisdel said, the Legislature would be back in session in six months and could address them.
William Hill US contributes $50,000 in New Jersey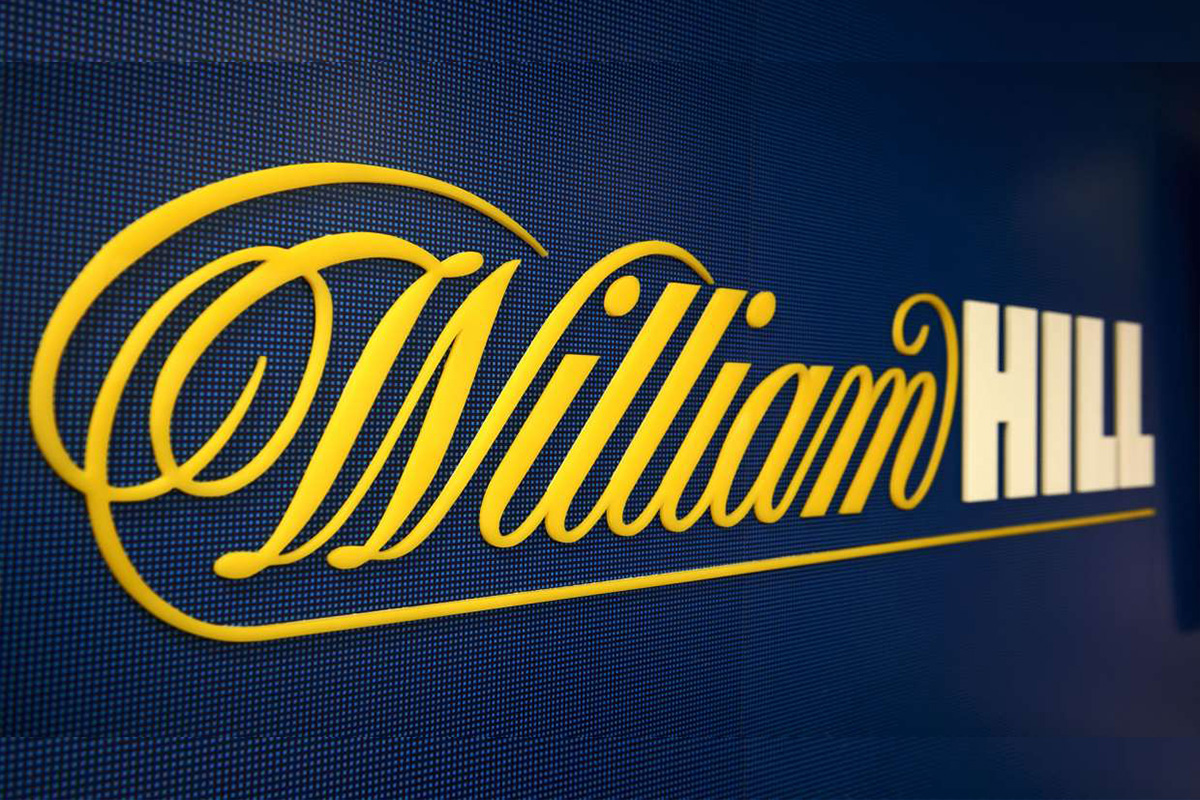 Reading Time:
1
minute
William Hill, America's premier sportsbook operator, has donated $50,000 to the Council on Compulsive Gambling of NJ. This fund helps conduct a campaign that supports people with gambling problems.
The campaign will produce an educational video that shows the family of a problem gambler and directs them to helpful resources. The video will be distributed online and via social media and promoted through ads on TV, on the radio, online and in movie theatres.
"We are proud to partner with the Council on Compulsive Gambling of New Jersey on bringing attention to this extremely important issue," said Joe Asher, CEO of William Hill U.S. "When we settled a lawsuit recently, we said a portion of the proceeds would go to an organization that supports people with gambling problems. The Council on Compulsive Gambling of New Jersey saw the article about our intentions and reached out to us. We spent a lot of time working on best use and we decided to focus on reaching out to family members of those with a gambling problem. I know from personal experience that family members of problem gamblers can help push those that need help to seeking it."
NY Governor declares himself "not a fan" of online sports betting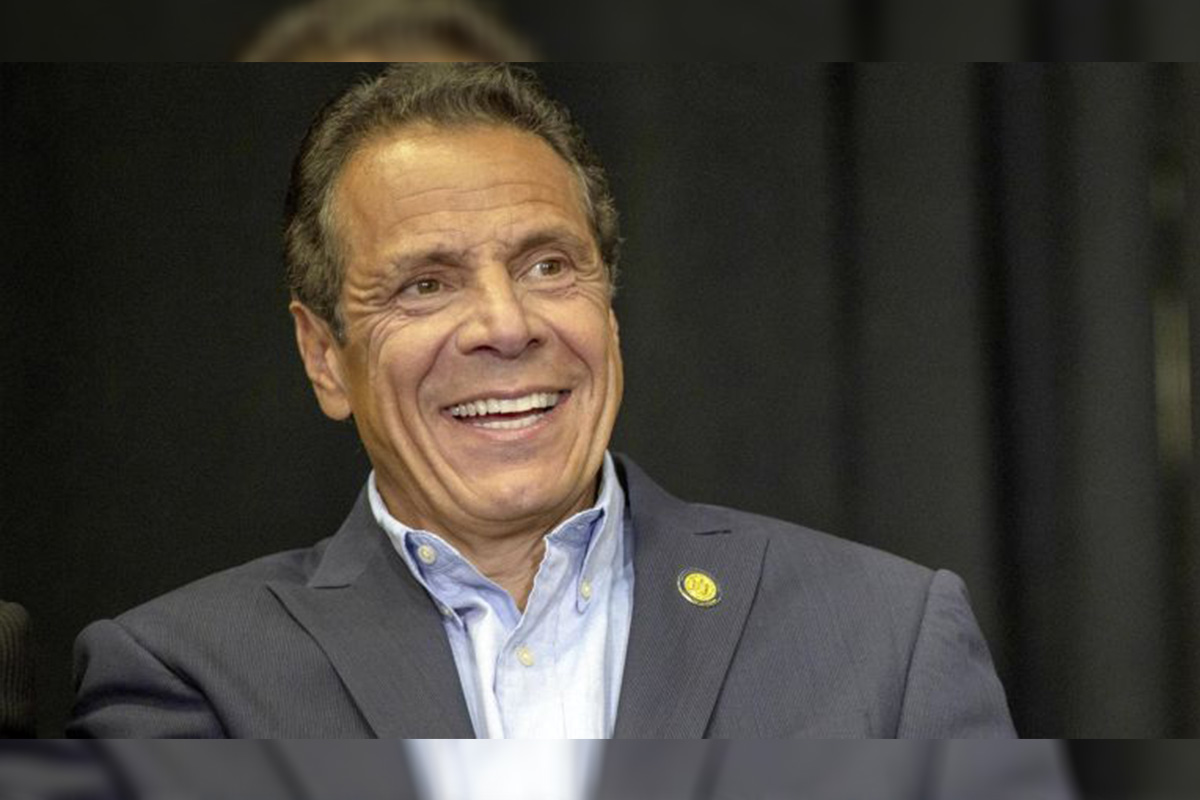 Reading Time:
1
minute
New York governor Andrew M. Cuomo has categorically stated during WAMC News that he is "not a fan" online sports betting. He also downplayed the economic gains that could come with mobile wagering in New York.
The state regulators have already approved legislation for allowing sports gambling at Native American-owned casinos and the four private gaming halls upstate, including Rivers Casino & Resort in Schenectady.
Cuomo described the plan as an attempt to "fortify" the upstate casinos.
The limited blueprint, which will soon be subject to a 60-day public comment period, is based on the restrictive gambling language in the state constitution.
"If we want to expand it beyond the land-based casinos … we need a constitutional amendment," state Budget Director Robert Mujica told reporters when the state budget was revealed in January.
Despite this interpretation, industry stakeholders and some state legislators are still pushing for online sports wagering.
The budget resolution approved by Senate Democrats last week would allow the full-scale upstate casinos to offer sports gambling online. Other gambling operators — including off-track betting corporations, the New York Racing Association and the video lottery terminal parlors known as racinos — would still be excluded from participating.