BMM Testlabs may yet find out whether it will crack tough Illinois market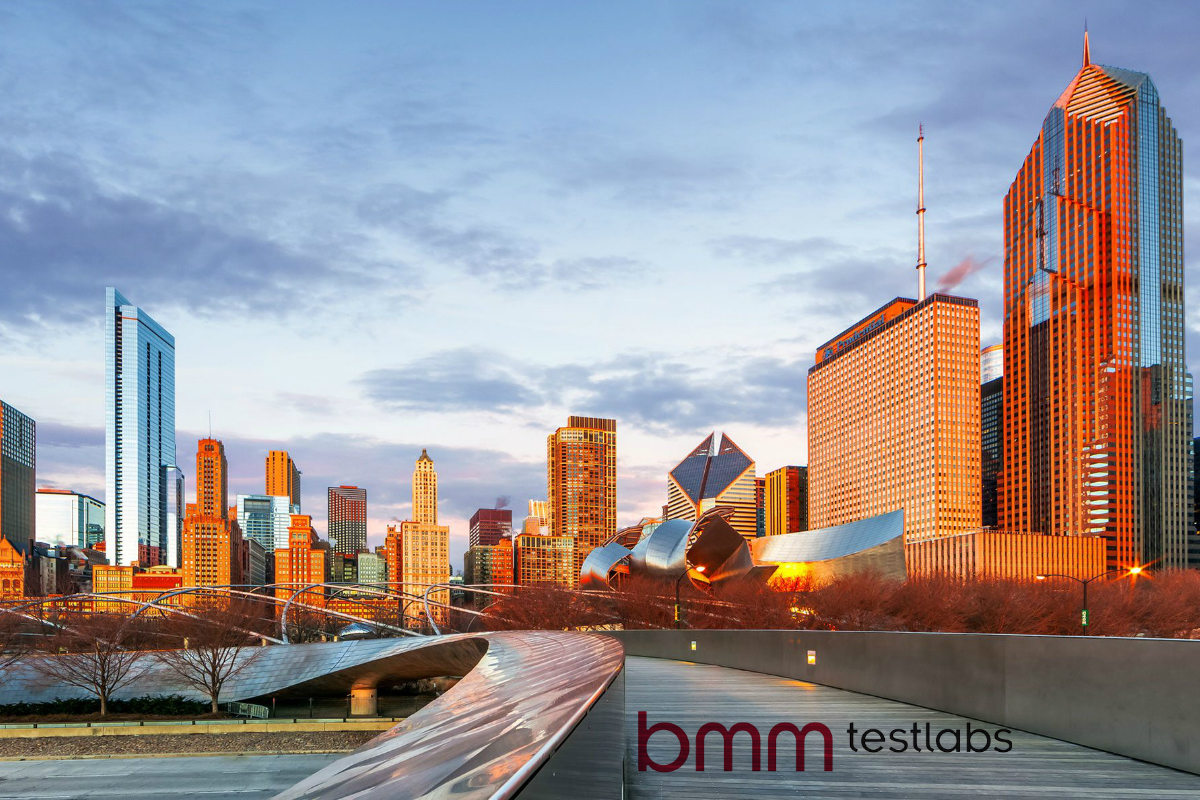 Reading Time:
3
minutes
These should be the best of times for BMM Testlabs.
By its own count, the independent gaming device testing laboratory is licensed in more than 420 jurisdictions. It is relied on to provide accurate examination of programs and gaming and lottery devices for a wide variety of markets.
But for some intriguing reason, it hasn't been able to crack the Illinois casino market. On Friday in a hearing before the Illinois Gaming Board (IGB), the company hopes to change that after what figures to be a fascinating exchange of testimony. The licensing matter is officially called BMM Testlabs vs. Illinois Gaming Board.
If that sounds contentious, there's be a good reason: BMM alleges it has been treated unfairly in its attempt to crack the lucrative Illinois market after losing out to rival Gaming Laboratories International (GLI), a behemoth in that end of the business. Following a 2016 bid for services, BMM found itself shut out of Illinois after the IGB issued an exclusive, three-year contract to GLI.
In a growing market at a time in history the gaming industry is exploding with technological advancement, it was a substantial knockdown. BMM is now attempting to rise from the canvas.
To say the least it's coming back swinging. In raising the issue of potential favoritism by IGB staff members that have since resigned from the regulatory agency, BMM's shots promise to sting.
Then there's the exclusive agreement itself. BMM argues that Illinois is the only substantial jurisdiction in which it has been shut out. Of course, you might counter that GLI isn't a heavyweight in the test lab business for nothing. It has generated a lot of satisfied customers across the country and beyond.
Of course, it's also possible that two warring corporate entities aren't above hitting below the belt to secure contracts. It's clear BMM contends this is the case at GLI – an accusation denied by the lab giant.
But let's just say BMM has been in this position before, several times, in fact. By its count, it came up against substantial opposition in Indiana, Arkansas, South Dakota, and Missouri before prevailing with regulators. In each of those states, it contends, its strongest opposition didn't come from the governing bodies, but from representatives of GLI lobbying for exclusivity.
But did I say these should be good days for BMM?
CDC Gaming Reports reported that GLI had agreed to pay $125,000 in July to Nevada authorities to settle a three-count complaint it faced alleging a failure in testing and certification it performed on a product for Interblock. GLI's attorney responded that the company was extremely efficient over the last six years and had a minuscule error rate.
Which is great news, overall, but lacks much meaning to real regulators. It's like saying Mrs. O'Leary's cow gave great milk until it kicked over a lantern and started the Great Chicago Fire.
It was the first time in Nevada history that an independent testing lab had been fined by the Gaming Control Board and Gaming Commission.
It's not, however, the first time GLI has been fined.
Back in 2011, Tennessee lottery regulators entered into a substantial monetary settlement with the company after a civil dispute over quality control issues. In another settlement the following year in Missouri, gaming regulators in that state fined it $25,000 for testing errors.
In fairness, that's still not much bad news for a company that tests thousands of devices and systems each year and controls nearly three-quarters of the industry's independent testing lab market.
So, the idea that GLI is on the ropes is simply not true. In fact, the issue really isn't about GLI at all. It's about whether Illinois gaming authorities did credible due diligence and didn't play politics before awarding an exclusive deal to a test lab giant.
Win or lose, if the BMM-IGB hearing establishes that much, it will have done a service not only to itself, but to the industry as a whole.
About BMM:
BMM is the longest established and most experienced private independent gaming certification lab in the world, providing professional technical and regulatory compliance services to the gaming industry since 1981.
At its core, BMM is a systems-expert company that has provided consulting for and tested many of the largest gaming networks and systems over the last 36 years. In addition, BMM has been successfully testing and certifying the full scope of Class III casino products for over two decades.
BMM authored the first set of independent gaming standards in 1992 and the first set of online gaming standards in 2001.
BMM employs some 325 people in 14 global locations and serves over 440 jurisdictions.
BMM's world headquarters are in Las Vegas (USA), with offices in Mexico City (Mexico), Lima (Peru), Melbourne and Sydney (Australia), Singapore, Macau (SAR, China), Moncton (Canada), Buenos Aires (Argentina), Barcelona (Spain), Vienna (Austria), Bologna (Italy), Midrand (South Africa) and Bucharest (Romania).
For more information on BMM Testlabs, please visit bmm.com
MGM Resorts International Announces Fourth Quarter And Full Year 2018 Earnings Release Date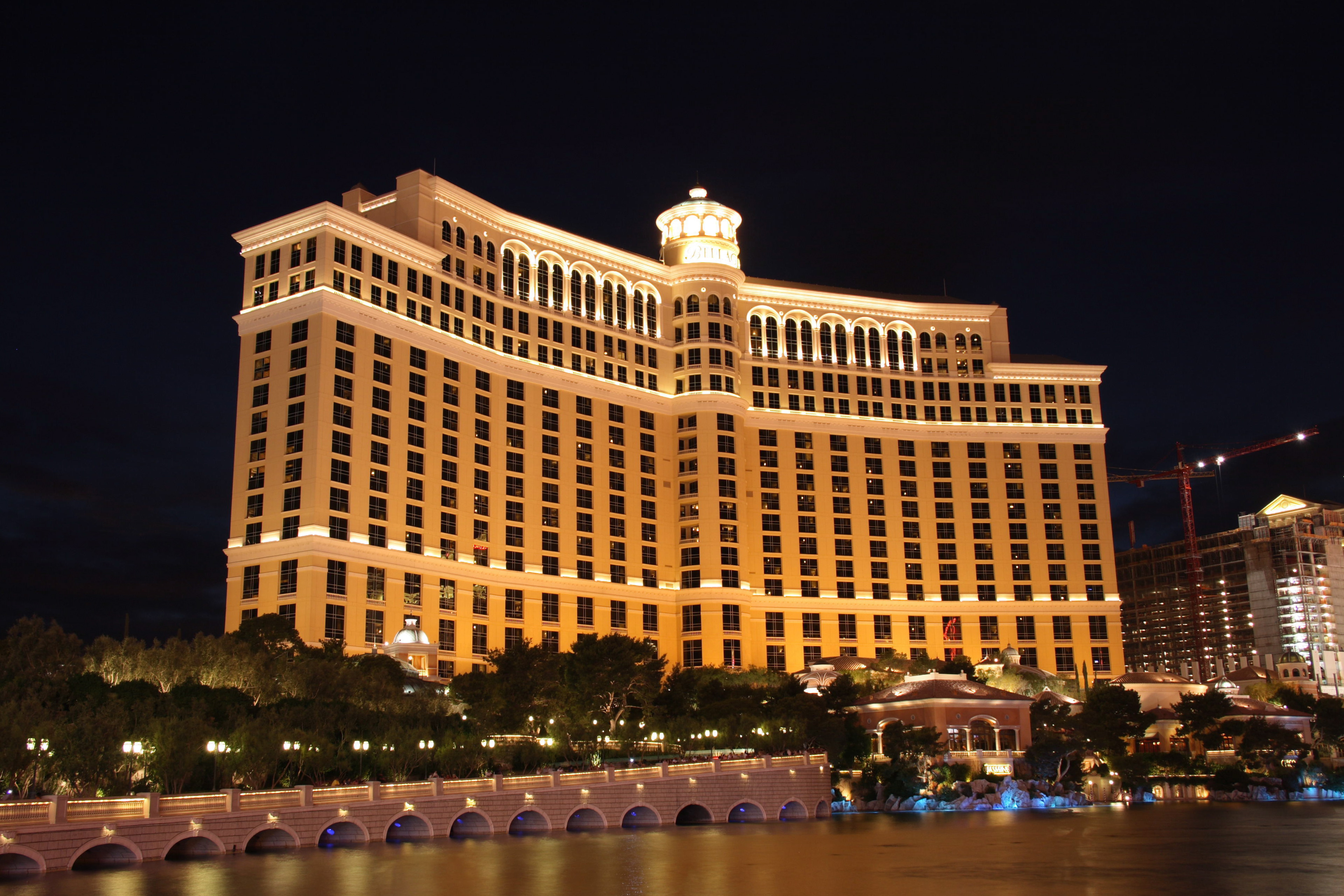 Reading Time:
2
minutes
MGM Resorts International (NYSE: MGM) will release its financial results for the fourth quarter and full year 2018 after the market closes on Wednesday, February 13, 2019. MGM Resorts will host a conference call that day at 5:00 p.m. Eastern Time, which will include a brief discussion of the results followed by a question and answer session. In addition, supplemental slides will be posted prior to the start of the call on MGM's Investor Relations website at http://investors.mgmresorts.com.
The call will be accessible via the Internet through http://investors.mgmresorts.com/investors/events-and-presentations/or by calling 1-888-317-6003 for domestic callers and 1-412-317-6061 for international callers. The conference call access code is 3924102.
A replay of the call will be available through Wednesday, February 20, 2019.  The replay may be accessed by dialing 1-877-344-7529 or 1-412-317-0088.  The replay access code is 10127989.
ABOUT MGM RESORTS INTERNATIONAL
MGM Resorts International (NYSE: MGM) is an S&P 500® global entertainment company with national and international locations featuring best-in-class hotels and casinos, state-of-the-art meetings and conference spaces, incredible live and theatrical entertainment experiences, and an extensive array of restaurant, nightlife and retail offerings. MGM Resorts creates immersive, iconic experiences through its suite of Las Vegas-inspired brands. The MGM Resorts portfolio encompasses 28 unique hotel offerings including some of the most recognizable resort brands in the industry. Expanding throughout the U.S. and around the world, the company in 2018 opened MGM Springfield inMassachusetts, MGM COTAI in Macau, and the first Bellagio-branded hotel in Shanghai. The 81,000 global employees of MGM Resorts are proud of their company for being recognized as one of FORTUNE® Magazine's World's Most Admired Companies®. For more information visit us at www.mgmresorts.com.
Statements in this release that are not historical facts are "forward-looking" statements and "safe harbor statements" under the Private Securities Litigation Reform Act of 1995 that involve risks and/or uncertainties, including risks and/or uncertainties as described in the Company's public filings with the Securities and Exchange Commission.
PA Gaming Control Board to Hold Public Hearing on February 20th for Parx Casino License Renewal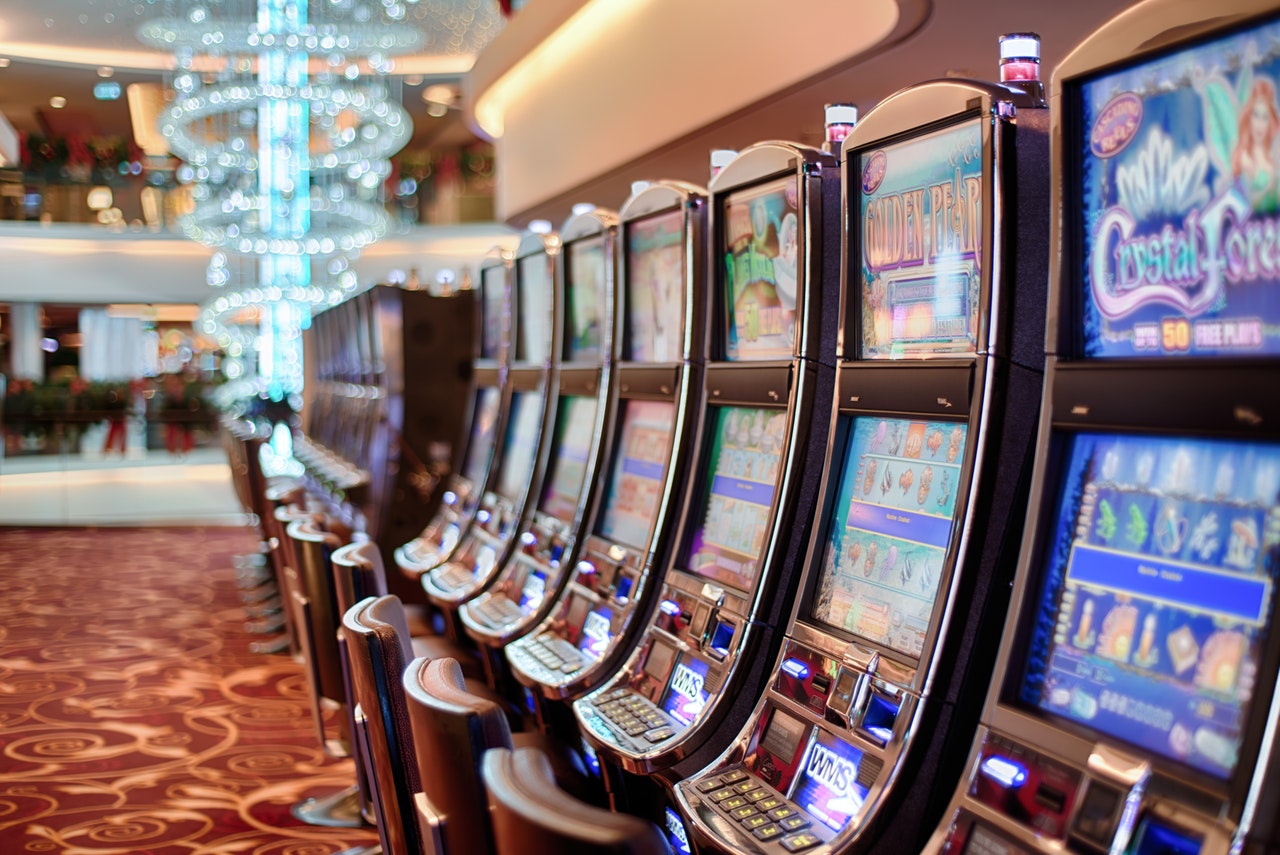 Reading Time:
3
minutes
The Pennsylvania Gaming Control Board will hold a public hearing on Wednesday, February 20, 2019 to gather evidence, including public comment, on the renewal of the Category 1 Slot Machine Operator's license for Greenwood Gaming and Entertainment, Inc., operator of the Parx Casino in Bucks County.
The hearing will begin at 10:00 a.m. in Council Chambers at the Bensalem Township Municipal Building, 2400 Byberry Road in Bensalem, Pennsylvania.
Complete information on the hearing, including links to sign up to present oral comment at the hearing or to provide written comment prior to the hearing, is on the Board's web site, www.gamingcontrolboard.pa.gov, under its Quick Links section of the home page. The deadline for registration to speak at this hearing is noon on Tuesday, February 19, 2019.
Written comments can be mailed, with a postmark no later than Tuesday, February 19th to:
PA Gaming Control Board 
P.O. Box 69060
Harrisburg, PA 17106
Attention: Board Clerk
Comments can also be faxed prior to that deadline to 717-265-7416 or e-mailed to boardclerk@pa.gov.
Pursuant to section 1326 of the Pennsylvania Race Horse Development and Gaming Act, all licenses shall be subject to renewal every five years.  The renewal application must include an update of the information since its last renewal.
To implement the renewal requirement, the Board utilizes a two-step process:
First, the 

February 20

th public hearing will be held before the Director of the PGCB's Office of Hearings and Appeals for the purpose of receiving documentary evidence, hearing testimony and building a record upon which the Board will base its licensing decision.  The hearing record, along with a report from the Director of Hearings and Appeals, will be transmitted to the Board.
The second step is to hold a separate public hearing in 

Harrisburg

 at a later date where Greenwood Gaming and Entertainment, Inc. representatives will offer oral arguments and Board members can ask additional questions.
At the renewal hearing, the burden is on the renewal applicant to establish and demonstrate, by clear and convincing evidence, its eligibility and suitability for renewal of the gaming license last renewed in November 2014.  During the hearings, the renewal applicant will be given the opportunity to demonstrate, among other things, its good character, honesty, and integrity; compliance with its statement of conditions; tax revenue generated; jobs created; amenities added since the last renewal; success in implementing its diversity plan; and involvement in the surrounding communities.
Following these proceedings, the Board will then be able to determine whether the licensee remains eligible and suitable consistent with the laws of the Commonwealth and are otherwise qualified to have the license renewed for a five-year period.
All questions that are not press-related should be referred to the PGCB's Office of Hearings and Appeals at (717) 265-7451.
About the Pennsylvania Gaming Control Board:
The Pennsylvania Gaming Control Board is tasked to oversee all aspects of the state's casino industry, along with oversight of new gaming initiatives created through amendments to the Race Horse Development and Gaming Act recently approved by the signing of Act 42 of 2017. To date, the PGCB regulates the play within the Commonwealth of Fantasy Sports Contests along with four casino operators offering Sports Wagering. Additional new gaming initiatives are expected to launch in the coming months.
The Commonwealth's casino industry currently consists of 10 stand-alone and racetrack casinos in operation, along with the two smaller resort casinos.  These facilities collectively employ 17,000 people and annually generate approximately $1.4 billion in tax revenue from slot machine and table games play. The largest portion of that money is used for property tax reduction to Pennsylvania homeowners.
Additional information about both the PGCB's gaming regulatory efforts and Pennsylvania's gaming industry can be found at gamingcontrolboard.pa.gov. You can also follow the agency on Twitter by choosing @PAGamingControl.
New Illinois Governor discusses gambling expansion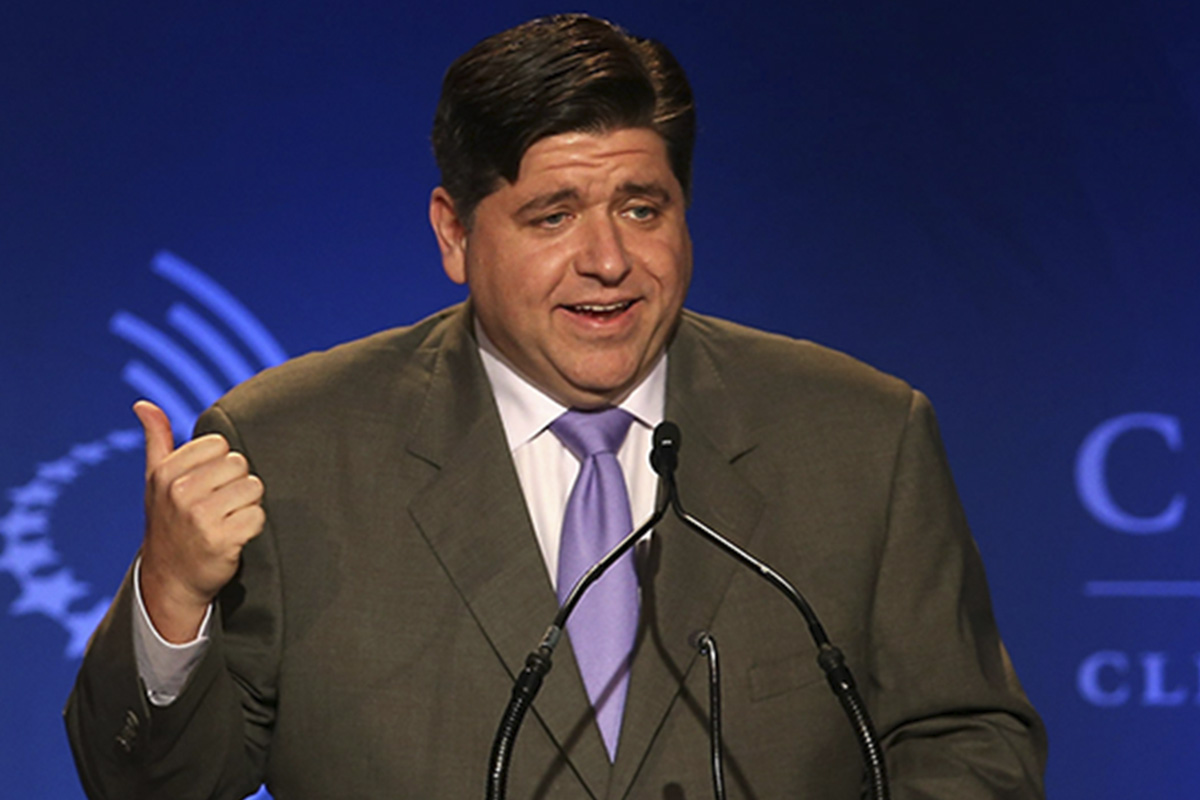 Reading Time:
1
minute
The governor that started his term on Monday has discussed a possible gaming expansion in the state.
The newly elected Illinois Governor J.B. Pritzker has already initiated discussion on the expansion of casinos in the state. He said that gambling expansion will boost the state's revenues.
Pritzker seems to have identified gambling expansion as one of the ways to balance the state budget and help pay for a capital bill is through gaming expansion. He also said that now that the Supreme Court has struck down PASPA, the federal act that prevented states from offering sports betting, Illinois has a bigger chance to pass a bill.
"We could implement that in the state as one example. There certainly are opportunities for us to expand casino gaming in the state," Pritzker said. "So those are a couple of ways for us to expand gaming. Balancing the budget is very important, it's not just about those revenue enhancements. It's also about bringing efficiencies to state government."
Moreover, he said that new casinos could be located near the state border in order to prevent that money from leaving the state. Chicago Mayor Rahm Emanuel has recently called for a casino in his city: "I don't disagree with you there's been some cannibalisation within the state and there's a limited amount of dollars that could exist in the state, but I also know this has to do with geography. Where you put a casino matters to how many dollars might flow from places they haven't seen dollars flow before… We ought to be thinking about how do we keep the dollars here that are being expended in other states."