BMM Testlabs may yet find out whether it will crack tough Illinois market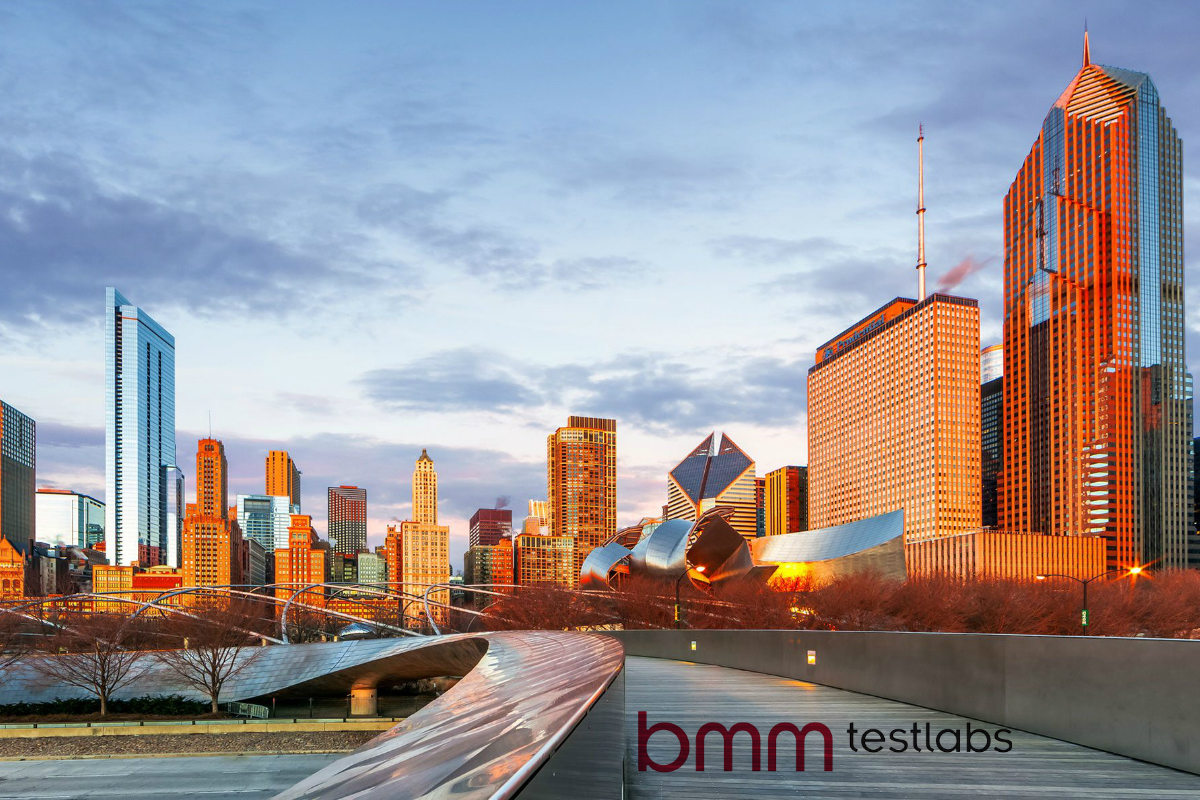 Reading Time:
3
minutes
These should be the best of times for BMM Testlabs.
By its own count, the independent gaming device testing laboratory is licensed in more than 420 jurisdictions. It is relied on to provide accurate examination of programs and gaming and lottery devices for a wide variety of markets.
But for some intriguing reason, it hasn't been able to crack the Illinois casino market. On Friday in a hearing before the Illinois Gaming Board (IGB), the company hopes to change that after what figures to be a fascinating exchange of testimony. The licensing matter is officially called BMM Testlabs vs. Illinois Gaming Board.
If that sounds contentious, there's be a good reason: BMM alleges it has been treated unfairly in its attempt to crack the lucrative Illinois market after losing out to rival Gaming Laboratories International (GLI), a behemoth in that end of the business. Following a 2016 bid for services, BMM found itself shut out of Illinois after the IGB issued an exclusive, three-year contract to GLI.
In a growing market at a time in history the gaming industry is exploding with technological advancement, it was a substantial knockdown. BMM is now attempting to rise from the canvas.
To say the least it's coming back swinging. In raising the issue of potential favoritism by IGB staff members that have since resigned from the regulatory agency, BMM's shots promise to sting.
Then there's the exclusive agreement itself. BMM argues that Illinois is the only substantial jurisdiction in which it has been shut out. Of course, you might counter that GLI isn't a heavyweight in the test lab business for nothing. It has generated a lot of satisfied customers across the country and beyond.
Of course, it's also possible that two warring corporate entities aren't above hitting below the belt to secure contracts. It's clear BMM contends this is the case at GLI – an accusation denied by the lab giant.
But let's just say BMM has been in this position before, several times, in fact. By its count, it came up against substantial opposition in Indiana, Arkansas, South Dakota, and Missouri before prevailing with regulators. In each of those states, it contends, its strongest opposition didn't come from the governing bodies, but from representatives of GLI lobbying for exclusivity.
But did I say these should be good days for BMM?
CDC Gaming Reports reported that GLI had agreed to pay $125,000 in July to Nevada authorities to settle a three-count complaint it faced alleging a failure in testing and certification it performed on a product for Interblock. GLI's attorney responded that the company was extremely efficient over the last six years and had a minuscule error rate.
Which is great news, overall, but lacks much meaning to real regulators. It's like saying Mrs. O'Leary's cow gave great milk until it kicked over a lantern and started the Great Chicago Fire.
It was the first time in Nevada history that an independent testing lab had been fined by the Gaming Control Board and Gaming Commission.
It's not, however, the first time GLI has been fined.
Back in 2011, Tennessee lottery regulators entered into a substantial monetary settlement with the company after a civil dispute over quality control issues. In another settlement the following year in Missouri, gaming regulators in that state fined it $25,000 for testing errors.
In fairness, that's still not much bad news for a company that tests thousands of devices and systems each year and controls nearly three-quarters of the industry's independent testing lab market.
So, the idea that GLI is on the ropes is simply not true. In fact, the issue really isn't about GLI at all. It's about whether Illinois gaming authorities did credible due diligence and didn't play politics before awarding an exclusive deal to a test lab giant.
Win or lose, if the BMM-IGB hearing establishes that much, it will have done a service not only to itself, but to the industry as a whole.
About BMM:
BMM is the longest established and most experienced private independent gaming certification lab in the world, providing professional technical and regulatory compliance services to the gaming industry since 1981.
At its core, BMM is a systems-expert company that has provided consulting for and tested many of the largest gaming networks and systems over the last 36 years. In addition, BMM has been successfully testing and certifying the full scope of Class III casino products for over two decades.
BMM authored the first set of independent gaming standards in 1992 and the first set of online gaming standards in 2001.
BMM employs some 325 people in 14 global locations and serves over 440 jurisdictions.
BMM's world headquarters are in Las Vegas (USA), with offices in Mexico City (Mexico), Lima (Peru), Melbourne and Sydney (Australia), Singapore, Macau (SAR, China), Moncton (Canada), Buenos Aires (Argentina), Barcelona (Spain), Vienna (Austria), Bologna (Italy), Midrand (South Africa) and Bucharest (Romania).
For more information on BMM Testlabs, please visit bmm.com
UNITE HERE Warns About Potential Gaming Tax Revenue Declines, Job Cuts, and Other Problems of Proposed Merger of Eldorado Resorts and Caesars Entertainment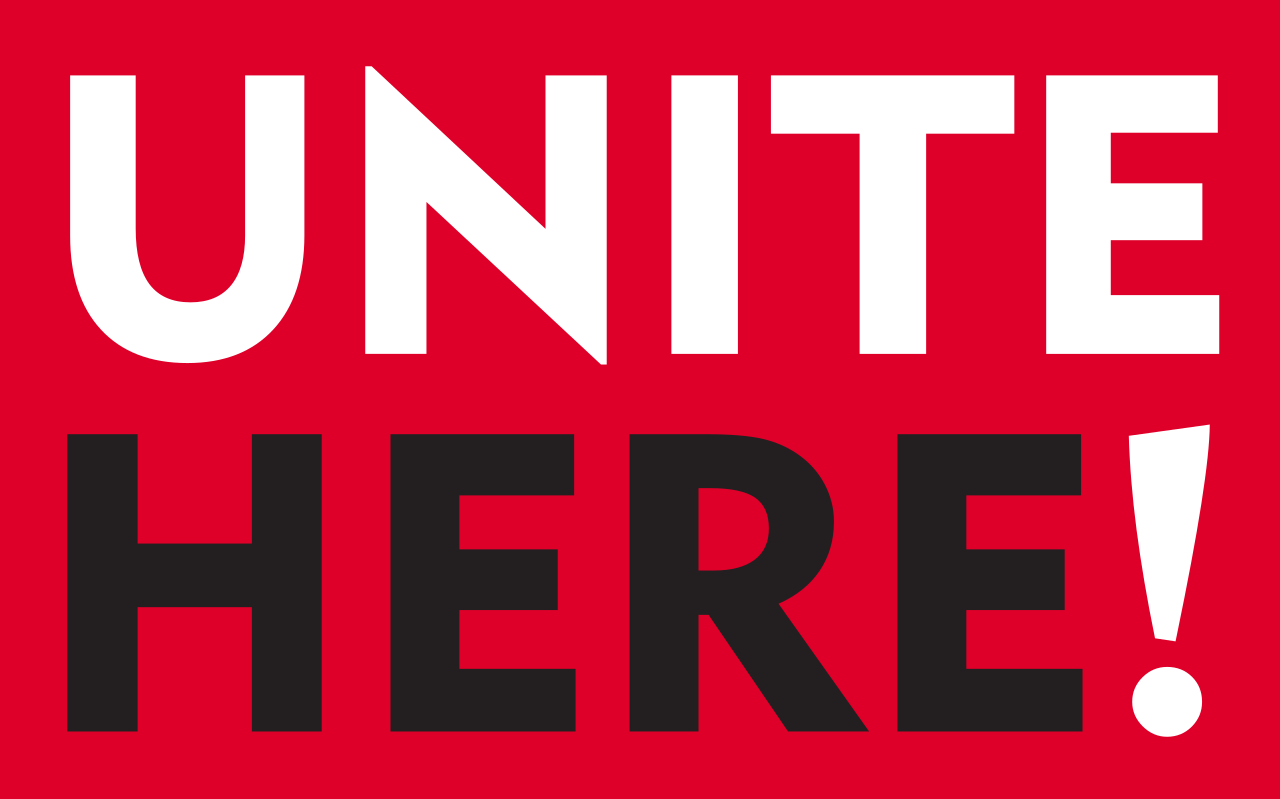 Reading Time:
2
minutes
Eldorado Resorts and Caesars Entertainment jointly announced a proposed transaction to combine the two corporations, pending shareholder and regulatory approvals. The deal is to be based on $7.2 billion of new debt financing and $500 million of cuts and other "synergies." UNITE HERE, the hospitality workers union, represents approximately 25,000 workers at Caesars and Eldorado properties.
UNITE HERE-represented union casinos accounted for approximately 68% of the pro forma $30 billion combined Caesars-Eldorado EBITDAR in 2018. These 22 UNITE HERE union casinos altogether include over 50% of the combined company's total hotel rooms, over 30% of its total slots, and nearly 40% of its total table games. UNITE HERE locals are currently in contract negotiations with Eldorado at Circus Circus Reno and Isle Pompano Beach. Contracts at six additional UNITE HERE union casinos in the combined Caesars and Eldorado portfolio will expire in 2020, including four properties in Atlantic City.
UNITE HERE issued the following statement from President D. Taylor:
"UNITE HERE has had a positive relationship with Caesars Entertainment over the years, and 25,000 union members have been excited to help the company reinvest and rebuild as it recovers from the disastrous leveraged buyout led by Apollo and TPG. It is in this context that we approach the proposed sale of the company with great concern.
Yesterday, Eldorado announced cost-savings of $500 million in the first year of the combined company. Where are they going to cut? We will not stand by idly if the proposed Caesars-Eldorado transaction will lead to significant job losses, worse wages and benefits for our members, and lower state gaming tax receipts in the many communities where members we represent work and live. Casinos operating under privileged licenses are meant to create significant benefits for host communities, including family-sustaining jobs and local government funding based on gaming taxes.
We will support changes at Caesars that preserve the company's long-term financial health and provide a sustainable path to good jobs in vibrant gaming markets across the country."
2018, 7,700 UNITE HERE members went on a multi-city strike at Marriott hotels across the United States and won historic settlements in Boston, Detroit, San Francisco, San Jose, Oakland, San Diego, and Hawaii.
UNITE HERE represents over 300,000 hospitality workers in gaming, hotel, and food service industries in North America and provides analysis from the perspective of those who work in these industries.
Source: UNITE HERE
Mobile Betting Bill Fails to Progress Through New York Assembly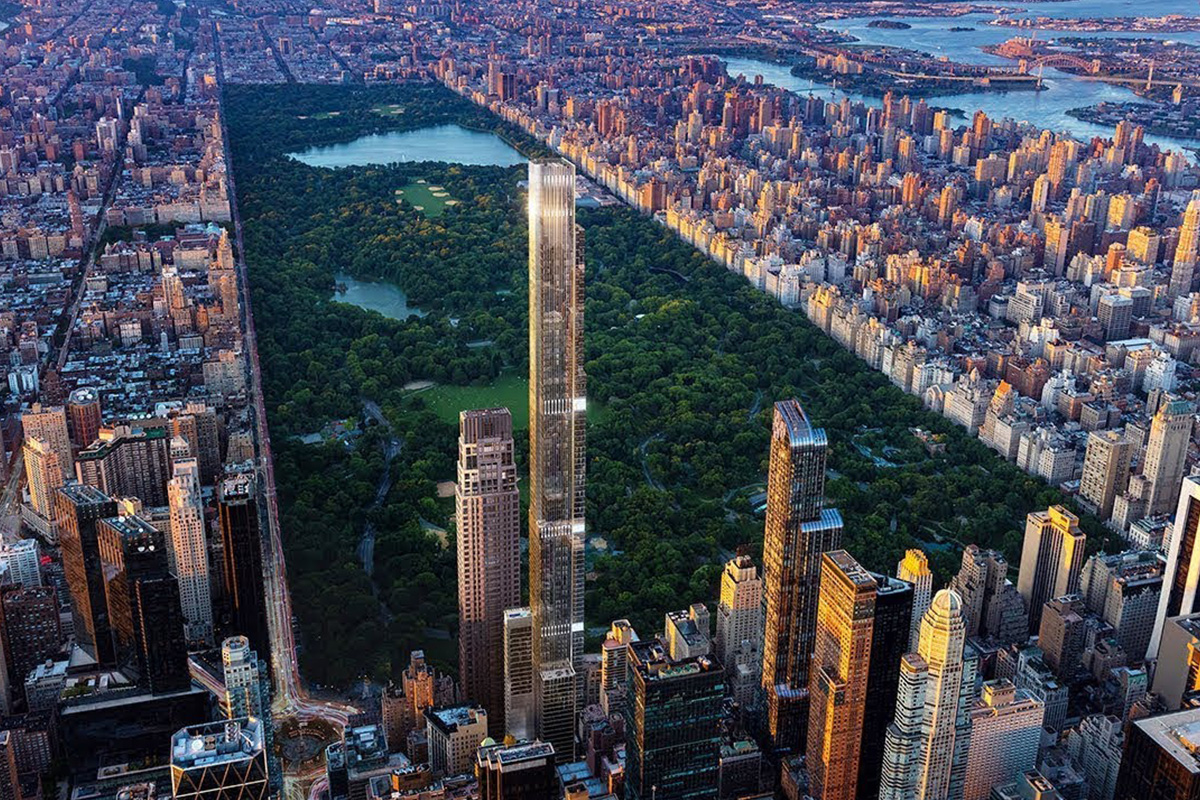 Reading Time:
1
minute
Senator Joseph Addabbo's mobile betting bill has failed to progress through the New York Assembly. The legislative session saw S17 fail to progress beyond the Assembly Standing Committee on Codes.
Addabbo tweeted that he saw no clear reason why the state could not implement mobile sports betting in 2019. Failure to do so would see the state miss out on around $75m in revenue, funding for education, and both job creation and retention.
"NY will be stuck like a disabled car on the shoulder, while we allow an illegal sports betting business in our state thrive and idly watch other neighboring states pass us up with enormous revenue gains from mobile sports betting," Addabbo said.
Eldorado Resorts to Buy Caesars Entertainment Corp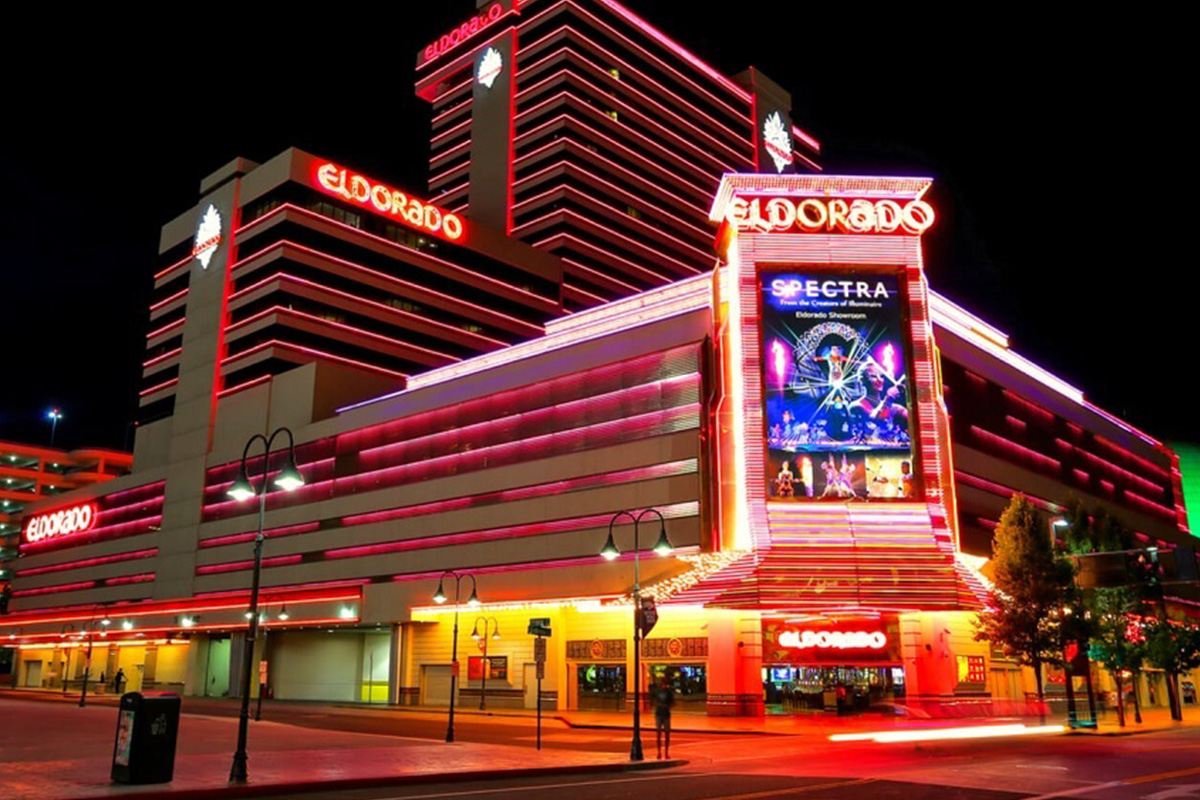 Reading Time:
1
minute
Eldorado Resorts Inc., the US based casino operator, has agreed to merge with Caesars Entertainment Corp through a $17.3 billion cash and stock deal.
The deal, which is expected to be announced soon, values Caesars at close to $13 a share. The combined company's ownership would be split roughly between Eldorado and Caesars shareholders.
An Eldorado spokesman said the company did not comment on rumours or speculation. Caesars did not immediately respond to requests for comment.
The combination of the two companies would create a serious competitor to larger casino industry players, such as Las Vegas Sands Corp, Wynn Resorts Ltd and MGM Resorts International.