BMM Testlabs may yet find out whether it will crack tough Illinois market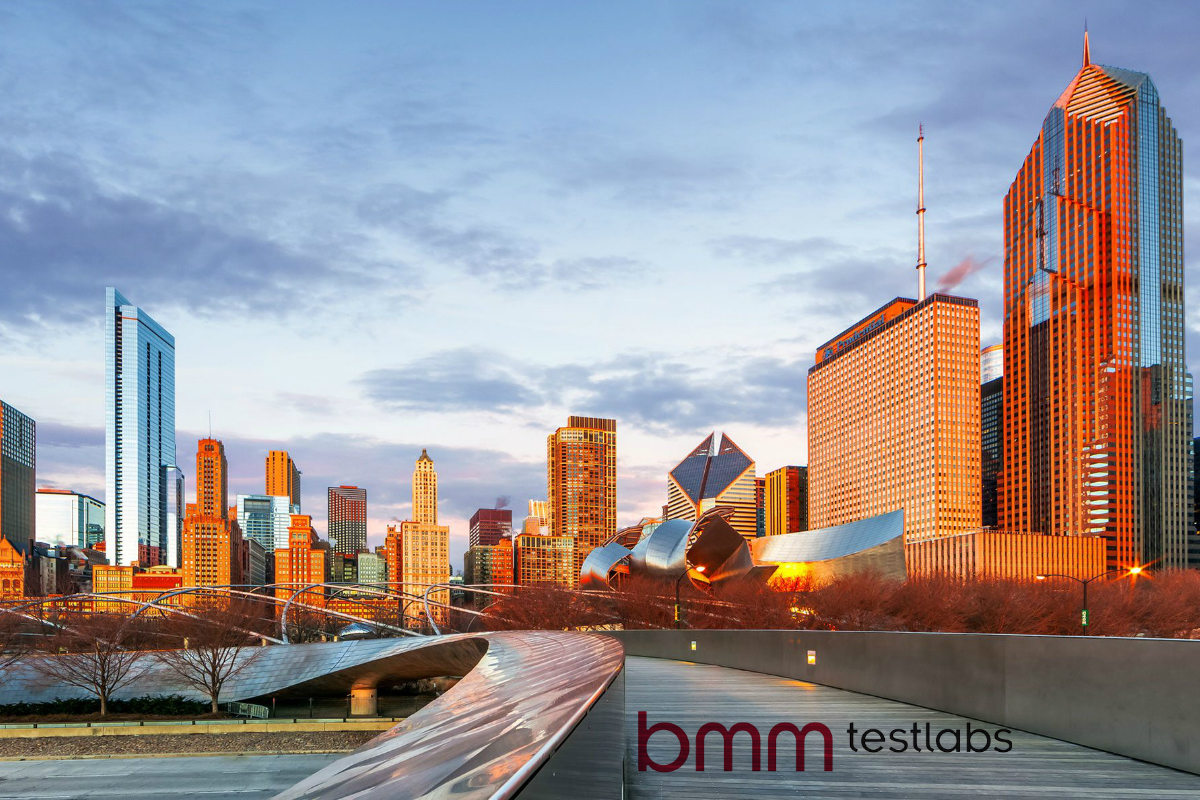 Reading Time:
3
minutes
These should be the best of times for BMM Testlabs.
By its own count, the independent gaming device testing laboratory is licensed in more than 420 jurisdictions. It is relied on to provide accurate examination of programs and gaming and lottery devices for a wide variety of markets.
But for some intriguing reason, it hasn't been able to crack the Illinois casino market. On Friday in a hearing before the Illinois Gaming Board (IGB), the company hopes to change that after what figures to be a fascinating exchange of testimony. The licensing matter is officially called BMM Testlabs vs. Illinois Gaming Board.
If that sounds contentious, there's be a good reason: BMM alleges it has been treated unfairly in its attempt to crack the lucrative Illinois market after losing out to rival Gaming Laboratories International (GLI), a behemoth in that end of the business. Following a 2016 bid for services, BMM found itself shut out of Illinois after the IGB issued an exclusive, three-year contract to GLI.
In a growing market at a time in history the gaming industry is exploding with technological advancement, it was a substantial knockdown. BMM is now attempting to rise from the canvas.
To say the least it's coming back swinging. In raising the issue of potential favoritism by IGB staff members that have since resigned from the regulatory agency, BMM's shots promise to sting.
Then there's the exclusive agreement itself. BMM argues that Illinois is the only substantial jurisdiction in which it has been shut out. Of course, you might counter that GLI isn't a heavyweight in the test lab business for nothing. It has generated a lot of satisfied customers across the country and beyond.
Of course, it's also possible that two warring corporate entities aren't above hitting below the belt to secure contracts. It's clear BMM contends this is the case at GLI – an accusation denied by the lab giant.
But let's just say BMM has been in this position before, several times, in fact. By its count, it came up against substantial opposition in Indiana, Arkansas, South Dakota, and Missouri before prevailing with regulators. In each of those states, it contends, its strongest opposition didn't come from the governing bodies, but from representatives of GLI lobbying for exclusivity.
But did I say these should be good days for BMM?
CDC Gaming Reports reported that GLI had agreed to pay $125,000 in July to Nevada authorities to settle a three-count complaint it faced alleging a failure in testing and certification it performed on a product for Interblock. GLI's attorney responded that the company was extremely efficient over the last six years and had a minuscule error rate.
Which is great news, overall, but lacks much meaning to real regulators. It's like saying Mrs. O'Leary's cow gave great milk until it kicked over a lantern and started the Great Chicago Fire.
It was the first time in Nevada history that an independent testing lab had been fined by the Gaming Control Board and Gaming Commission.
It's not, however, the first time GLI has been fined.
Back in 2011, Tennessee lottery regulators entered into a substantial monetary settlement with the company after a civil dispute over quality control issues. In another settlement the following year in Missouri, gaming regulators in that state fined it $25,000 for testing errors.
In fairness, that's still not much bad news for a company that tests thousands of devices and systems each year and controls nearly three-quarters of the industry's independent testing lab market.
So, the idea that GLI is on the ropes is simply not true. In fact, the issue really isn't about GLI at all. It's about whether Illinois gaming authorities did credible due diligence and didn't play politics before awarding an exclusive deal to a test lab giant.
Win or lose, if the BMM-IGB hearing establishes that much, it will have done a service not only to itself, but to the industry as a whole.
About BMM:
BMM is the longest established and most experienced private independent gaming certification lab in the world, providing professional technical and regulatory compliance services to the gaming industry since 1981.
At its core, BMM is a systems-expert company that has provided consulting for and tested many of the largest gaming networks and systems over the last 36 years. In addition, BMM has been successfully testing and certifying the full scope of Class III casino products for over two decades.
BMM authored the first set of independent gaming standards in 1992 and the first set of online gaming standards in 2001.
BMM employs some 325 people in 14 global locations and serves over 440 jurisdictions.
BMM's world headquarters are in Las Vegas (USA), with offices in Mexico City (Mexico), Lima (Peru), Melbourne and Sydney (Australia), Singapore, Macau (SAR, China), Moncton (Canada), Buenos Aires (Argentina), Barcelona (Spain), Vienna (Austria), Bologna (Italy), Midrand (South Africa) and Bucharest (Romania).
For more information on BMM Testlabs, please visit bmm.com
Sports Information Group Appoints Itay Fisher as its CEO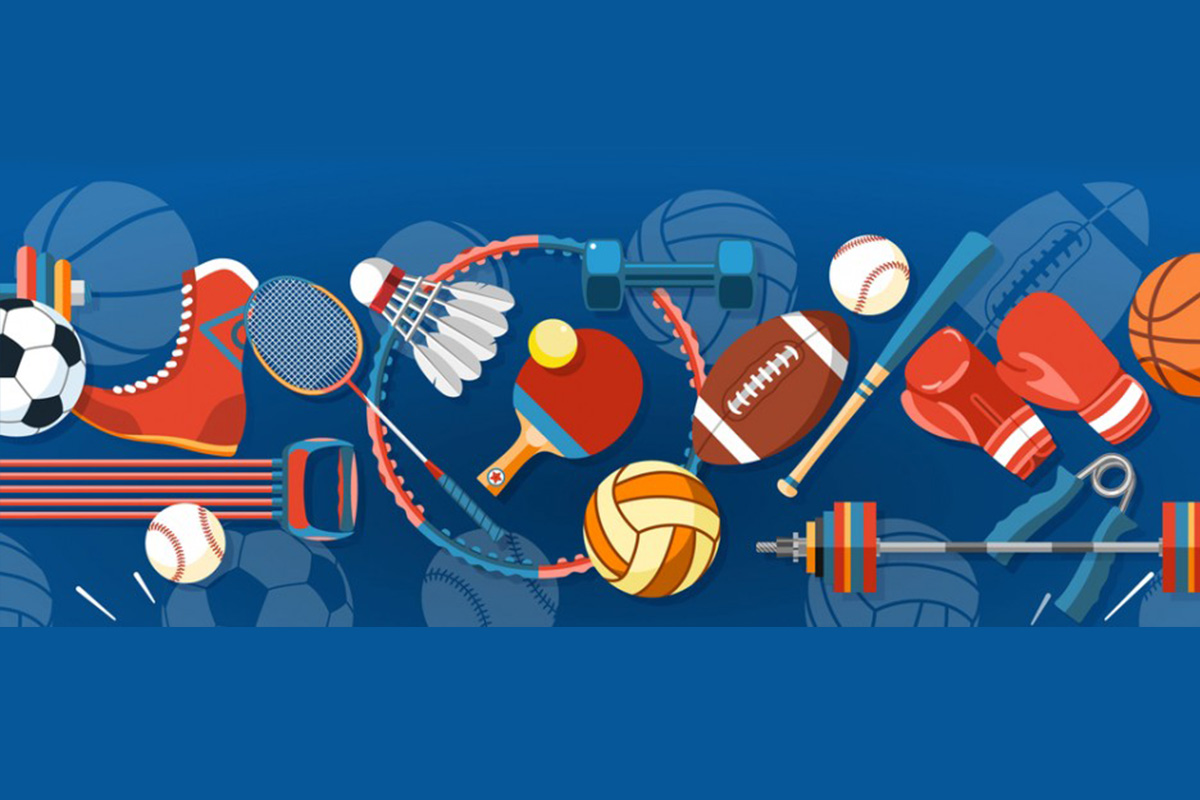 Reading Time:
2
minutes
Sports Information Group has appointed Itay Fisher as its Chief Executive Officer with immediate effect. Fisher has more than a decade of working experience in leading online gaming companies.
Fisher joined SIG in 2018 as Chief Technology Officer and was named Chief Operating Officer in April 2019. Prior to joining the Company, he served as Chief Information Officer at William Hill Online. Before joining William Hill, he served as Product and Gaming Development Director and was a member of the management team at Gala Coral Interactive. Fisher started in the online gaming industry at Playtech where he held various roles during his 5 years at the company.
"I am honored to take on the role of CEO and have the opportunity to lead this talented team. Continuing our vision and building on SIG's industry leadership will be my primary focus as we enter into the next chapter of growth. Together, we will execute our strategies to improve the customer experience and deliver value for all stakeholders. SIG and its brands have an exciting future ahead and I look forward to the opportunity to further establish the Company as an innovative leader," Fisher said.
"In a short period of time at SIG, Itay has made many contributions and I am confident he is the right person to lead the Company in this next chapter. Itay is a pioneer in the industry who has led the effective digital transformation of SIG and its brands. He has been instrumental in shaping the business strategy and SIG is well-positioned for the future as we see horse racing and sports betting gain increasing participation across the U.S." James Zenni, President and CEO of Z Capital said.
"SIG has made strong progress in establishing the business as the leading digital and print provider of racing statistics and form in the burgeoning U.S. gambling and gaming market. We are delighted that Itay will continue to lead SIG on this exciting journey," Richard Glynn, Chairman of SIG said.
Montana Starts Sports Betting Licensing Process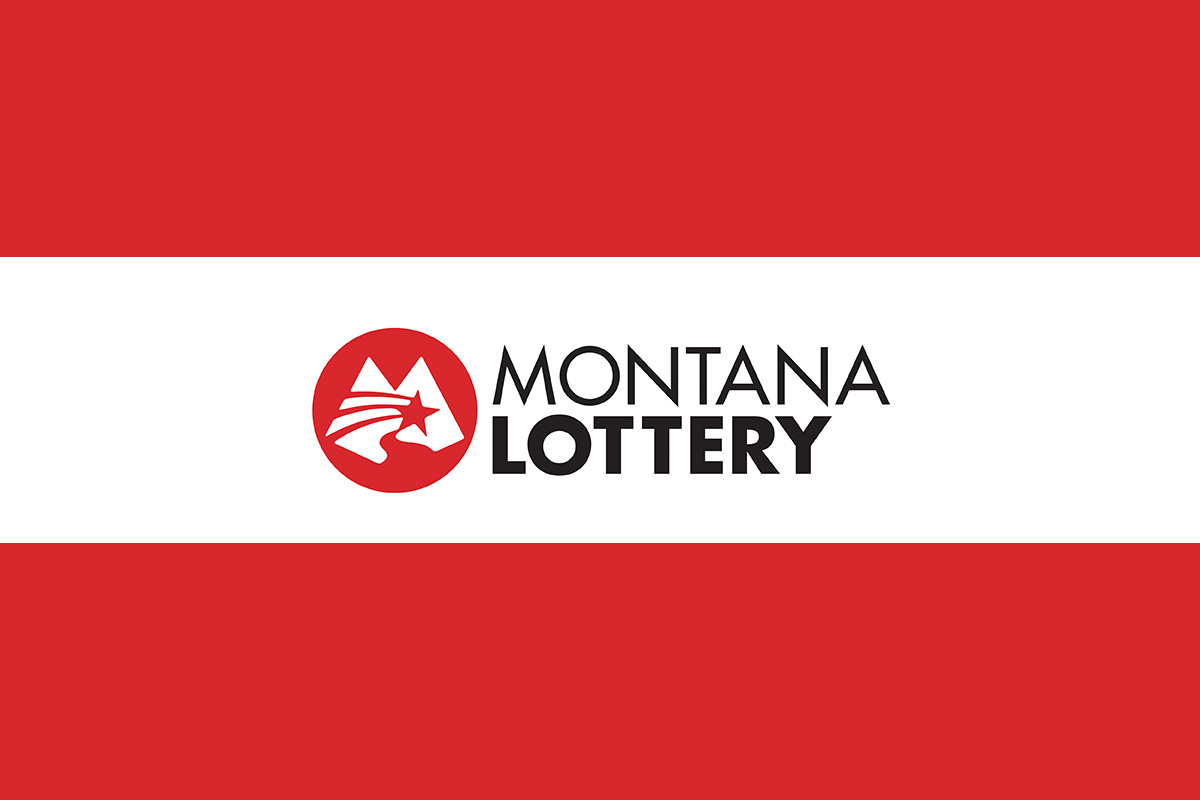 Reading Time:
< 1
minute
Montana Lottery has begun accepting applications for Sports Betting Licenses.
In May, the state legislature legalised sports betting and Montana Lottery was tasked with monitoring and offering sports betting in the state.
The gambling authority has already held a public consultation seeking views and opinions about the prospective sports betting operations in the state. Following the public consultation, the new regulations regarding sports betting were published in the state's Administrative Register.
The Licensing process is the first step towards the "executive" part of launching sports betting in the state. The operators seeking a sports betting license will have to meet the specific criteria set out by the gambling regulator.
The locations which meet those requirements can apply by visiting the State of Montana's eStop licensing portal. Once the locations are shortlisted, the operators would be provided with training and will have Sports Bet Montana equipment installed at the site.
After the licensing process is complete, Montana will join thirteen other US states which have already launched sports betting operations following the US Supreme Court's order legalising sports gambling last year.
Louisiana Gaming Board And Attorney General's Gaming Divison Endorse ICE North America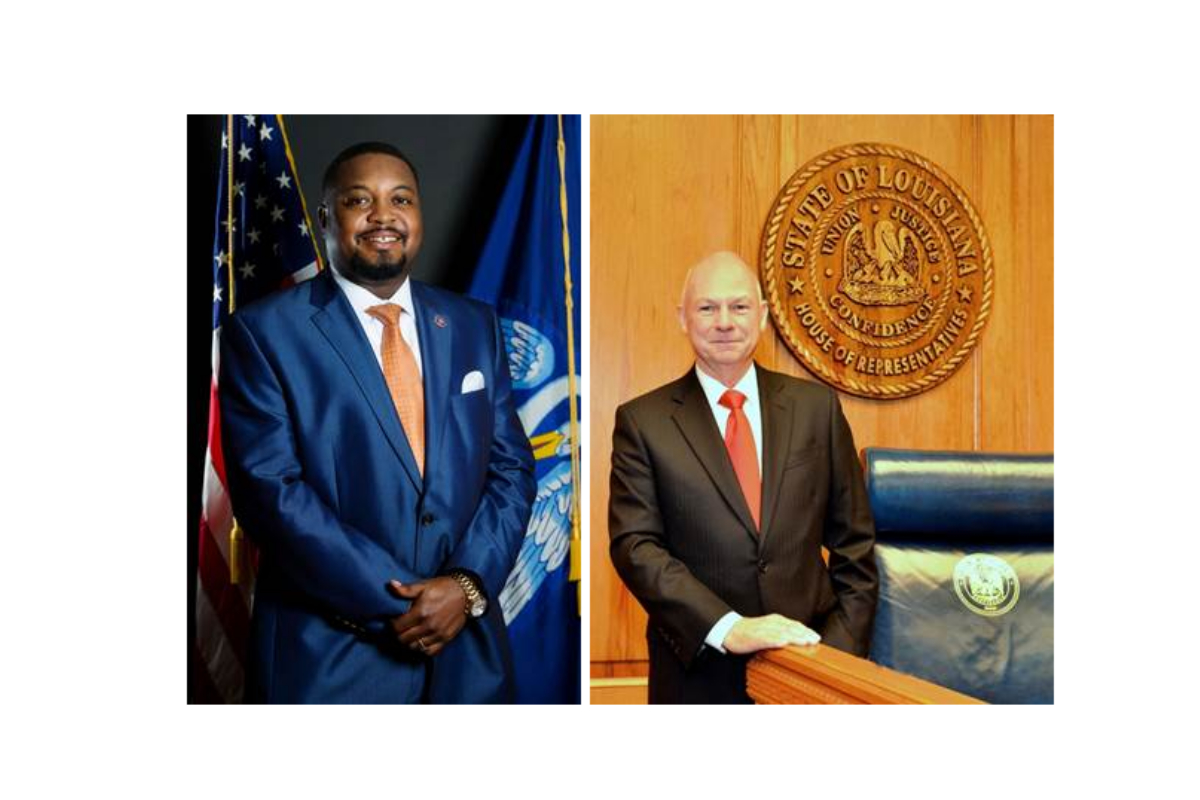 Reading Time:
2
minutes
The Louisiana Gaming Board and the Gaming Division of the Louisiana Office of the Attorney General have given their seal of approval to ICE North America after it was announced the show will be hosted in New Orleans between May 13-14 next year.
The ICE brand took its show to Boston this year and has now transferred to the Big Easy next Spring just as the state expects to re-take center stage in the debate on the legalization of sports betting.
With a new bill expected to go before law-makers in the spring, Christopher B. Hebert, Director of the Gaming Division of the State of Louisiana Attorney General's Office, is set to be a key player and believes the gathering of the industry's key operators, suppliers and interested parties is well-timed.
He said: "Conferences like ICE North America are crucial to the operation and regulation of the gaming industry in the States. They facilitate communication among regulators, the legal community, and operators by educating those stakeholders on the issues and trends of the regulated markets and solutions to illegal markets.
"With advancements in technology and the expansion of gaming modalities, we believe that education on responsible gaming, BSA/AML, and similar topics is now vital. Having attended ICE North America in Boston last year, we are thrilled to have it coming to New Orleans."
Chairman Ronnie Jones of the Louisiana Gaming Board was also glowing in his praise of New Orleans and encouraged those who've yet to sample the city's unique charms not to miss out in May.
He said: "New Orleans is consistently ranked in the top five convention and conference destinations because the city wraps its arms around visitors and makes them feel they are in a special place.
"It has a very special culture, and we are happy to show others what makes us different. Indeed, it is a destination that visitors won't find anywhere else in North America.
"For those who have never been to the city, I would urge that you take your time, slow down, pace your enjoyments of hospitality and you will come to love this city that many of us call home. In return, she will love you right back."
Welcoming the endorsement of both organizations, Event Director Rory Credland said ICE North America is attracting interest from exhibitors and attendees interested in innovation and the future of betting and gaming, as well as hospitality tech, and was shaping up to be a must-attend event.
He added: "We're very excited about the show, which is attracting attention from a really wide spectrum of industry stakeholders. I'm very confident that there will be something for everyone with a stake in U.S. betting and gaming and am delighted Ronnie and his colleagues have come on board."
ICE North America's 150-plus-speaker conference program will be available for free in 2020, a move that has been made to eliminate barriers of entry to the industry's decision makers.