BMM Testlabs may yet find out whether it will crack tough Illinois market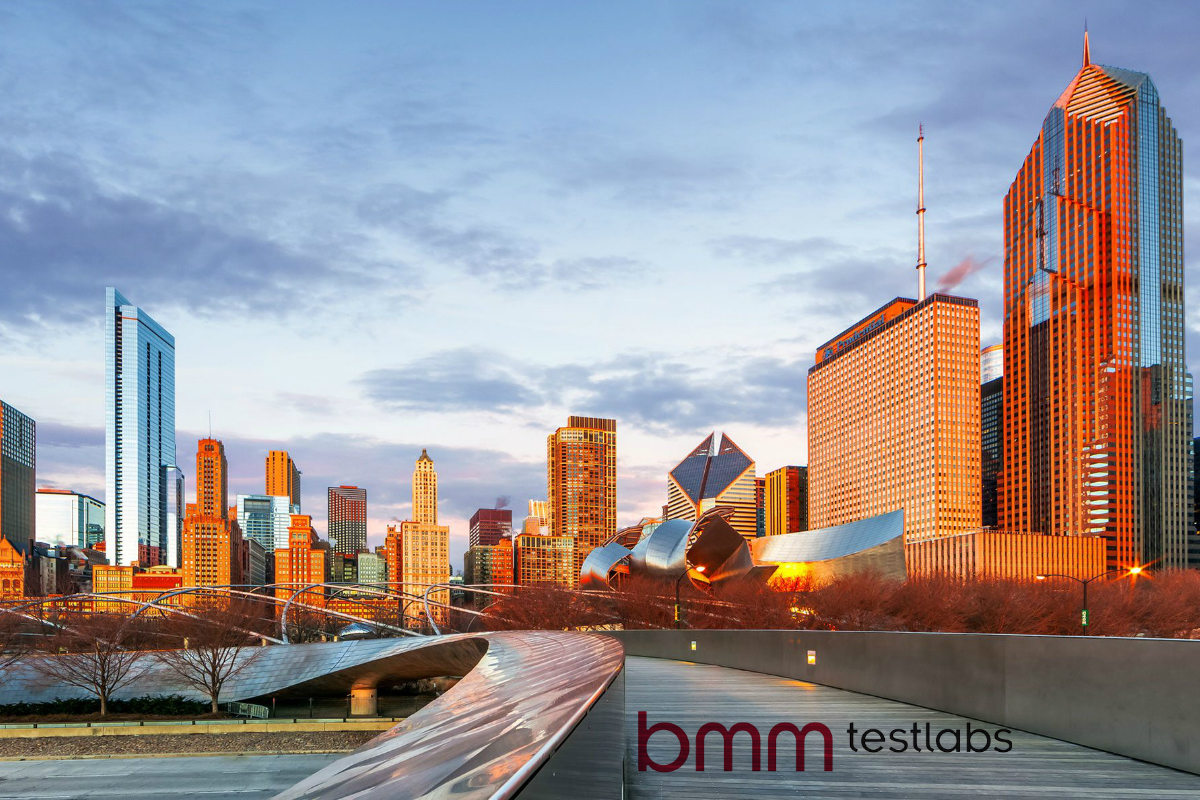 Reading Time:
3
minutes
These should be the best of times for BMM Testlabs.
By its own count, the independent gaming device testing laboratory is licensed in more than 420 jurisdictions. It is relied on to provide accurate examination of programs and gaming and lottery devices for a wide variety of markets.
But for some intriguing reason, it hasn't been able to crack the Illinois casino market. On Friday in a hearing before the Illinois Gaming Board (IGB), the company hopes to change that after what figures to be a fascinating exchange of testimony. The licensing matter is officially called BMM Testlabs vs. Illinois Gaming Board.
If that sounds contentious, there's be a good reason: BMM alleges it has been treated unfairly in its attempt to crack the lucrative Illinois market after losing out to rival Gaming Laboratories International (GLI), a behemoth in that end of the business. Following a 2016 bid for services, BMM found itself shut out of Illinois after the IGB issued an exclusive, three-year contract to GLI.
In a growing market at a time in history the gaming industry is exploding with technological advancement, it was a substantial knockdown. BMM is now attempting to rise from the canvas.
To say the least it's coming back swinging. In raising the issue of potential favoritism by IGB staff members that have since resigned from the regulatory agency, BMM's shots promise to sting.
Then there's the exclusive agreement itself. BMM argues that Illinois is the only substantial jurisdiction in which it has been shut out. Of course, you might counter that GLI isn't a heavyweight in the test lab business for nothing. It has generated a lot of satisfied customers across the country and beyond.
Of course, it's also possible that two warring corporate entities aren't above hitting below the belt to secure contracts. It's clear BMM contends this is the case at GLI – an accusation denied by the lab giant.
But let's just say BMM has been in this position before, several times, in fact. By its count, it came up against substantial opposition in Indiana, Arkansas, South Dakota, and Missouri before prevailing with regulators. In each of those states, it contends, its strongest opposition didn't come from the governing bodies, but from representatives of GLI lobbying for exclusivity.
But did I say these should be good days for BMM?
CDC Gaming Reports reported that GLI had agreed to pay $125,000 in July to Nevada authorities to settle a three-count complaint it faced alleging a failure in testing and certification it performed on a product for Interblock. GLI's attorney responded that the company was extremely efficient over the last six years and had a minuscule error rate.
Which is great news, overall, but lacks much meaning to real regulators. It's like saying Mrs. O'Leary's cow gave great milk until it kicked over a lantern and started the Great Chicago Fire.
It was the first time in Nevada history that an independent testing lab had been fined by the Gaming Control Board and Gaming Commission.
It's not, however, the first time GLI has been fined.
Back in 2011, Tennessee lottery regulators entered into a substantial monetary settlement with the company after a civil dispute over quality control issues. In another settlement the following year in Missouri, gaming regulators in that state fined it $25,000 for testing errors.
In fairness, that's still not much bad news for a company that tests thousands of devices and systems each year and controls nearly three-quarters of the industry's independent testing lab market.
So, the idea that GLI is on the ropes is simply not true. In fact, the issue really isn't about GLI at all. It's about whether Illinois gaming authorities did credible due diligence and didn't play politics before awarding an exclusive deal to a test lab giant.
Win or lose, if the BMM-IGB hearing establishes that much, it will have done a service not only to itself, but to the industry as a whole.
About BMM:
BMM is the longest established and most experienced private independent gaming certification lab in the world, providing professional technical and regulatory compliance services to the gaming industry since 1981.
At its core, BMM is a systems-expert company that has provided consulting for and tested many of the largest gaming networks and systems over the last 36 years. In addition, BMM has been successfully testing and certifying the full scope of Class III casino products for over two decades.
BMM authored the first set of independent gaming standards in 1992 and the first set of online gaming standards in 2001.
BMM employs some 325 people in 14 global locations and serves over 440 jurisdictions.
BMM's world headquarters are in Las Vegas (USA), with offices in Mexico City (Mexico), Lima (Peru), Melbourne and Sydney (Australia), Singapore, Macau (SAR, China), Moncton (Canada), Buenos Aires (Argentina), Barcelona (Spain), Vienna (Austria), Bologna (Italy), Midrand (South Africa) and Bucharest (Romania).
For more information on BMM Testlabs, please visit bmm.com
Scientific Games makes $100,000 donation to Hurricane Michael Relief efforts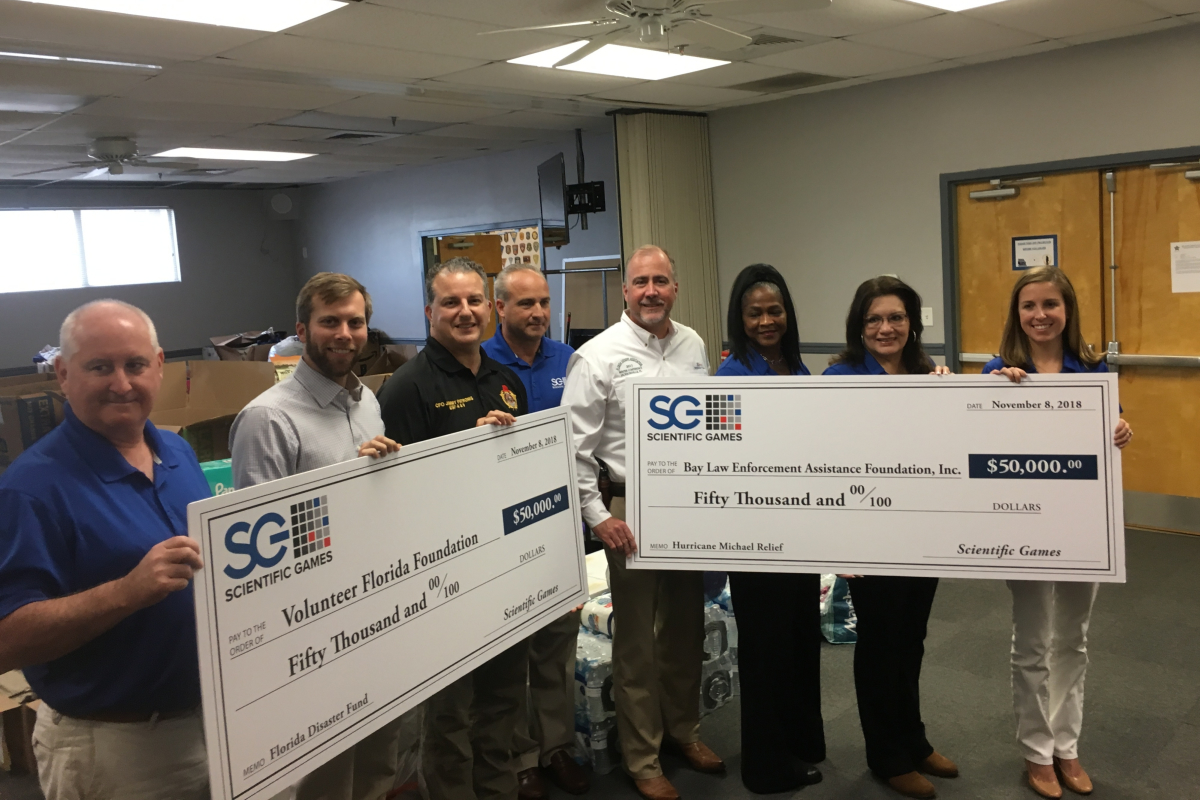 Reading Time:
2
minutes
Scientific Games Corporation announced at an event in Panama City, Florida that the Company is donating $100,000 to disaster relief efforts following Hurricane Michael in the Florida Panhandle. Half of the donation will support the Bay Law Enforcement Assistance Foundation and the other half will support the Florida Disaster Fund. Scientific Games is a global leader in the gaming and lottery industries, and is a major business partner with the Florida Lottery since the Lottery's inception in 1988.
Florida Chief Financial Officer Jimmy Patronis said, "As a Bay County resident myself, it brings tears to my eyes to see folks giving back in the aftermath of Hurricane Michael. The storm was strong, but our people are stronger and we will rebuild. I appreciate the donations of Scientific Games and the many other private sector partners who have stepped up to help families hurting in the Panhandle."
Bay County Sheriff Tommy Ford said, "I am overwhelmed by the generosity of Scientific Games toward our community. Their donation will help many of my deputies who have lost everything in Hurricane Michael. It has been heart-breaking to see the serious losses in our community following the storm, but the silver lining in it all is seeing incredible private sector partners like Scientific Games step forward and provide relief in our time of need."
Representative Jay Trumbull said, "This is a wonderful contribution to support the hard working men and women of the Bay County Sheriff's Office. We have lost much in Hurricane Michael but we have also gained some tremendous support from our friends and for that I am grateful."
Scientific Games Chief Group Executive of Lottery Jim Kennedy said, "We have a very strong connection to Florida. Millions of Floridians have played our Florida Lottery games over the last 30 years, and we have a very dedicated base of Scientific Games employees here in the state. So it is important to us to follow Governor Rick Scott and Governor-Elect Ron DeSantis' lead and help those in need following Hurricane Michael. We want to do everything we can to help Florida come back stronger than ever before following the disaster."
Sports Betting Policy and Performance to Take Center Stage at Winter Meeting of Legislators from Gaming States, January 4-6 in New Orleans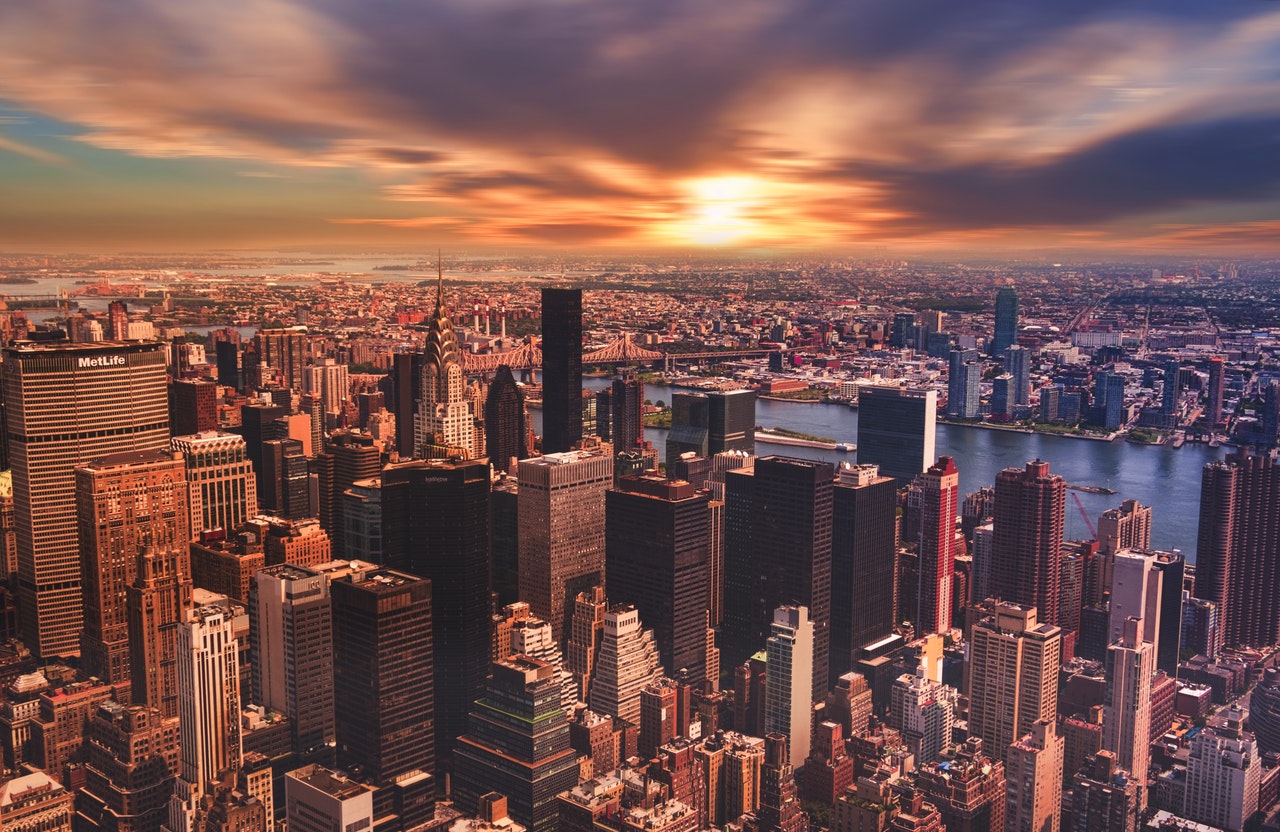 Reading Time:
2
minutes
Four special sessions and a keynote address by former New Jersey Governor Chris Christie will put sports betting in the spotlight when dozens of lawmakers convene at the National Council of Legislators from Gaming States Winter Meeting, January 4-6 in New Orleans.
The Winter Meeting agenda includes the following events related to sports betting:
The Committee on Sports Betting will focus lessons learned from the states that commenced sports betting this year.
The Committee on State-Federal Relations will focus on the prospective role of the federal government in sports betting.
The International Masters of Gaming Law will hold a Masterclass that examines the legal and regulatory aspects of sports betting.

Lee Richardson

, CEO of Gaming Economics and a principal of Spectrum Gaming Sports Group, will provide an overview of sports betting for incoming legislators.
Governor Christie, the original plaintiff in the Supreme Court case that in

May 2018

forever changed the gambling landscape in

the United States

, shares his insights as to why he directed the

State of New Jersey

to vigorously pursue litigation despite continual setbacks in

New Jersey

and despite opposition from the major sports leagues.
Registration to attend the Winter Meeting is open to the public at http://www.nclgs.org/meetings.html
"The ongoing rollout of sports betting is a focal point in statehouses across the country. We have assembled an outstanding program to address many aspects of this important policy issue," said NCLGS Vice President and State Senator Keith Pickard. "Anyone with an interest in sports betting should attend our Winter Meeting."
More than 200 attendees, including dozens of state legislators, are expected to attend the three-day NCLGS Winter Meeting. The conference agenda includes:
Six legislative committee sessions: Casinos, Emerging Forms of Gaming, Lotteries, Pari-Mutuels, Sports Betting/iGaming, and State-Federal Relations
Two Masterclasses presented by the International Masters of Gaming Law
Thursday evening welcome reception
Friday evening attendee reception
Saturday afternoon back-of-house tour of Harrah's New Orleans Casino
Sunday general session focusing on the relationship between gaming and tourism
For sponsorship information, contact events@nclgs.org. Legislators. Those seeking NCLGS membership information should contact Wayne Marlin at wayne.marlin@nclgs.org.
NCLGS is the only organization of state lawmakers that meets on a regular basis to discuss issues relating to gaming. Members of NCLGS serve as chairpersons or members of state legislative committees responsible for the regulation of gaming in their state legislative houses. NCLGS does not promote or oppose gaming but is primarily concerned with the regulation and economic and social impacts of the industry. The NCLGS Foundation is the educational and research arm of NCLGS. The 501(c)(3) non-profit is a source of non-partisan data on issues of gaming legislation and regulation.
Spectrum Gaming Group, which has performed advisory and consulting work for gaming operators, regulators and legislatures in 36 US states and territories and in 47 countries on six continents, serves as the Executive Director of NCLGS.
Source: National Council of Legislators from Gaming States
AT&T Signs Up As The First U.S. Carrier To Launch The World's Best Gaming Phone, Razer Phone 2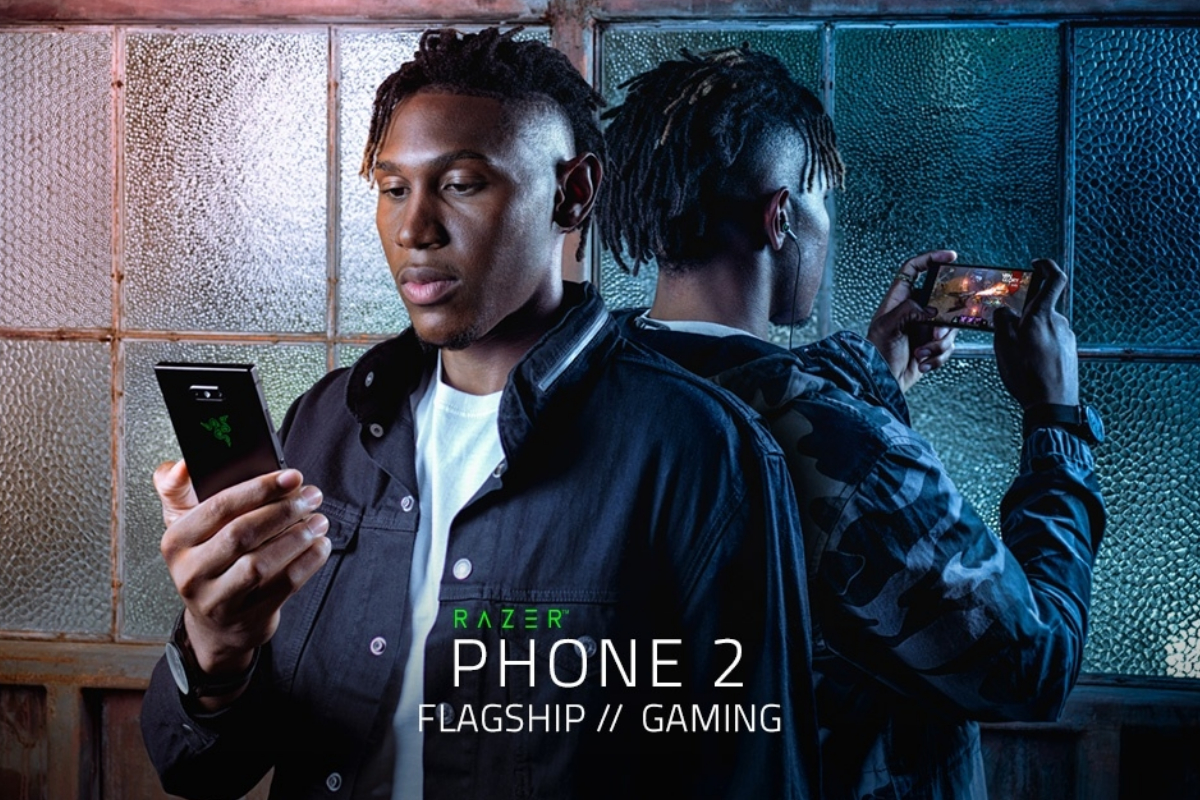 Reading Time:
5
minutes
Razer™, the leading global lifestyle brand for gamers, and AT&T are pleased to announce the AT&T variant of Razer Phone 2 will be sold on the AT&T website and at select AT&T retail stores throughout the USA.
AT&T will be the first US carrier for Razer Phone 2, marking the first major carrier agreement for Razer since entering the U.S. mobile market in 2017.
Michael Breslin, Razer Mobile's Global Head of Sales & Marketing, said: "We at Razer are honored to begin a strategic collaboration with AT&T to grow the mobile esports and gaming market with the flagship power of the Razer Phone 2."
Distribution at select exclusive AT&T retail and mobile stores commences on November 16, with initial rollout through West Coast AT&T stores equipped with unique Razer displays. Razer Phone 2 will also be available online at att.com. On AT&T NEXT, the Razer Phone 2 is $26.67 a month over 30 months. (Terms and conditions apply. Interested parties may go to att.com/razerphone2 for details.)
Razer Phone 2 can support AT&T DirecTV streaming with extraordinary performance, featuring high dynamic range (HDR) technology and the industry's fastest refresh rate, and Dolby® enhanced sound.
GAME ON, TOGETHER
The Razer and AT&T collaboration brings together two industry leaders in gaming and mobility to accelerate the growth of mobile gaming in the United States. The mutual focus is on creating great experiences for mobile gamers by promoting mobile esports successes, integrating home Internet and network capabilities for high-performance gaming, and educating the gaming community about developments in the mobile gaming industry.
Razer and AT&T will co-host events at AT&T retail locations, inviting customers to experience their favorite games on Razer Phone 2.
The first event is slated for November 16 at the AT&T Seattle Lounge and includes a "How to be a Pro Gamer" panel featuring world-class esports competitors and gaming industry luminaries.
RAZER PHONE 2
The Razer Phone 2 is the very definition of flagship performance and true mobile gaming.
It boasts the only true 120 Hz display, resulting in silky-smooth action without any lag or stuttering. Combining the 5.7″ display's 120Hz framerates with a 50 percent brighter screen than the one in the first Razer Phone, the Razer Phone 2 continues to take the lead in mobile gaming.
The first Razer Phone made history by being able to churn out audio at record levels without distortion. The Razer Phone 2 is even louder and clearer than before, thanks to upgraded hardware and Dolby Atmos.
The Razer Phone 2 offers up to 30 percent more performance than its predecessor, thanks to the combination of the latest components and thermal cooling solutions. The Qualcomm 845 Snapdragon chipset and Adreno 630 graphics processing unit (GPU) blaze through the most demanding apps, their performance enhanced by the Razer vapor chamber cooling system which provides industry-leading thermal cooling.
The Razer Phone 2 improves its imaging capabilities with a new rear dual-camera setup that offers a 12 MP wide-angle lens with optical image stabilization (OIS) and a 12 MP telephoto lens with 2x zoom. Be it fast action or low-light scenes, the Sony IMX sensors are tuned to capture low-noise images with a wide gamut of colors. On the front, the 8 MP camera supports video streaming at full HD resolution, a boon for all live-streaming professionals.
The Razer Phone 2 is now powered by Razer Chroma, the world's most popular RGB lighting system for gamers. The rear of the phone features the Razer triple-headed snake logo that glows in 16.8 million colors to provide app notifications (such as Facebook comments or WhatsApp messages). Razer Chroma also allows you to customize lighting effects such as Static, Spectrum Cycling and Breathing.
The Razer Phone 2 packs a 4,000 mAH capacity battery for all-day gaming and entertainment needs, and Razer continues to improve battery efficiency.  Wireless charging is now enabled on the Razer Phone 2 with its new glass back. Razer has announced a new wireless charger featuring Chroma.
If you prefer plugging in a USB-C cable, Qualcomm QuickCharge 4+ allows users to charge the phone from a flat battery to 50 percent charge within just 30 minutes.
The Razer Phone 2 has also been tested for IP67 resistance to dust and water.
As the pioneer in PC esports and now mobile esports, Razer continues to work with the largest number of game publishers in the industry to bring about the best gaming experiences.
The Razer Phone 2 has been optimized for today's hottest mobile titles like "PlayerUnknown Battlegrounds Mobile (PUBG Mobile)," "Rival Crimson x Chaos," "Marvel Future Fight," "Guns of Boom," "RuneScape" and more.
The Razer Phone 2 is the only phone officially certified by Netflix for HDR (high dynamic range) video content and Dolby Surround 5.1 audio content.
Included with the phone are Razer Cortex and Razer Theme Store apps. Razer Cortex will help users organize their games on their phone as well as recommend the latest games optimized for 120 Hz gaming. It will also optimize the Razer Phone 2's performance for different games, either with easy presets or manual settings.
The Razer Theme Store on the Razer Phone 2 offers exclusive themes and wallpapers featuring today's top gaming titles. Today gamers can already enjoy themes featuring "Vainglory," "Arena of Valor," "Tekken," "Guns of Boom," "Gear Club" and "Titan Assault," and you can soon download "PUBG Mobile" themes.
RAZER PHONE 2 TECHNICAL SPECIFICATIONS
A full list of Razer Phone 2 features and technical specifications is available at https://www.razer.com/mobile/razer-phone-2.
SAFE HARBOR
Cautionary Note Regarding Forward-looking Statements: Information in this press release that involves Razer Inc.'s expectations, plans, intentions or strategies regarding the future, are forward-looking statements that are not facts and involve a number of risks and uncertainties. Factors that could cause Razer Inc.'s actual future results to differ materially from those expressed in the forward-looking statements set forth in this release include the factors identified in the risk factors sections of Razer Inc.'s most recent annual report. The forward-looking statements in this release are based upon information available to Razer Inc. as of the date of this release, and Razer Inc. does not assume any obligation to update any such forward-looking statements. Forward-looking statements believed to be true when made may ultimately prove to be incorrect. These statements are not guarantees of the future performance of Razer Inc. and are subject to risks, uncertainties and other factors, some of which are beyond its control and may cause actual results to differ materially from current expectations.
ABOUT RAZER:
For more information about Razer, interested parties may go to www.razer.com/about-razer.
© 2018 Razer Inc.  All rights reserved. Razer™, the triple-headed snake trademark, and For Gamers. By Gamers.™ and other marks are trademarks or service marks of Razer (Asia-Pacific) Pte. Ltd. All other marks contained herein are the property of their respective owners.
ABOUT AT&T:
AT&T Inc. (NYSE:T) helps millions around the globe connect with leading entertainment, business, mobile and high speed internet services. We have the nation's largest and most reliable network** and the best global coverage of any U.S. wireless provider. We're one of the world's largest providers of pay TV. We have TV customers in the U.S. and 11 Latin American countries. Nearly 3.5 million companies, from small to large businesses around the globe, turn to AT&T for our highly secure smart solutions.
AT&T products and services are provided or offered by subsidiaries and affiliates of AT&T Inc. under the AT&T brand and not by AT&T Inc. Additional information about AT&T products and services is available at about.att.com. Follow our news on Twitter at @ATT, on Facebook at facebook.com/att and on YouTube at youtube.com/att.
© 2018 AT&T Intellectual Property. All rights reserved. AT&T, the Globe logo and other marks are trademarks and service marks of AT&T Intellectual Property and/or AT&T affiliated companies. All other marks contained herein are the property of their respective owners.
Source: Razer