BMM Testlabs may yet find out whether it will crack tough Illinois market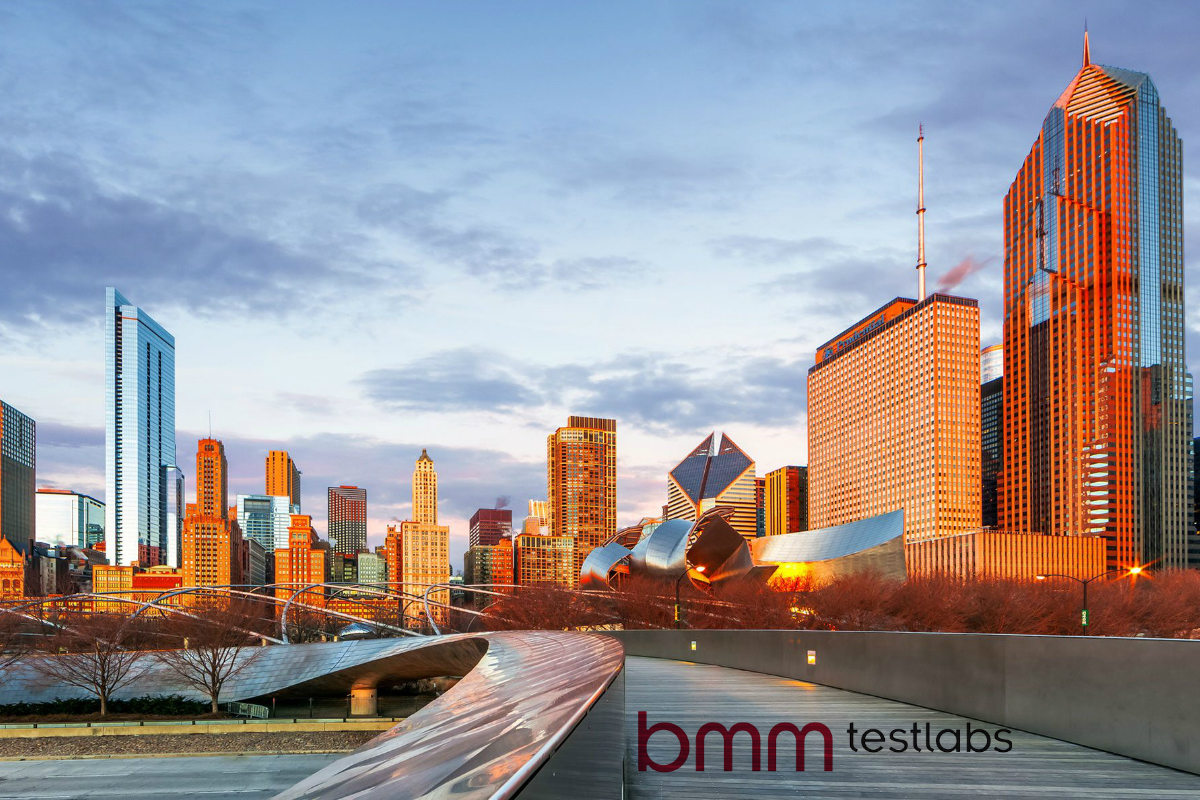 Reading Time:
3
minutes
These should be the best of times for BMM Testlabs.
By its own count, the independent gaming device testing laboratory is licensed in more than 420 jurisdictions. It is relied on to provide accurate examination of programs and gaming and lottery devices for a wide variety of markets.
But for some intriguing reason, it hasn't been able to crack the Illinois casino market. On Friday in a hearing before the Illinois Gaming Board (IGB), the company hopes to change that after what figures to be a fascinating exchange of testimony. The licensing matter is officially called BMM Testlabs vs. Illinois Gaming Board.
If that sounds contentious, there's be a good reason: BMM alleges it has been treated unfairly in its attempt to crack the lucrative Illinois market after losing out to rival Gaming Laboratories International (GLI), a behemoth in that end of the business. Following a 2016 bid for services, BMM found itself shut out of Illinois after the IGB issued an exclusive, three-year contract to GLI.
In a growing market at a time in history the gaming industry is exploding with technological advancement, it was a substantial knockdown. BMM is now attempting to rise from the canvas.
To say the least it's coming back swinging. In raising the issue of potential favoritism by IGB staff members that have since resigned from the regulatory agency, BMM's shots promise to sting.
Then there's the exclusive agreement itself. BMM argues that Illinois is the only substantial jurisdiction in which it has been shut out. Of course, you might counter that GLI isn't a heavyweight in the test lab business for nothing. It has generated a lot of satisfied customers across the country and beyond.
Of course, it's also possible that two warring corporate entities aren't above hitting below the belt to secure contracts. It's clear BMM contends this is the case at GLI – an accusation denied by the lab giant.
But let's just say BMM has been in this position before, several times, in fact. By its count, it came up against substantial opposition in Indiana, Arkansas, South Dakota, and Missouri before prevailing with regulators. In each of those states, it contends, its strongest opposition didn't come from the governing bodies, but from representatives of GLI lobbying for exclusivity.
But did I say these should be good days for BMM?
CDC Gaming Reports reported that GLI had agreed to pay $125,000 in July to Nevada authorities to settle a three-count complaint it faced alleging a failure in testing and certification it performed on a product for Interblock. GLI's attorney responded that the company was extremely efficient over the last six years and had a minuscule error rate.
Which is great news, overall, but lacks much meaning to real regulators. It's like saying Mrs. O'Leary's cow gave great milk until it kicked over a lantern and started the Great Chicago Fire.
It was the first time in Nevada history that an independent testing lab had been fined by the Gaming Control Board and Gaming Commission.
It's not, however, the first time GLI has been fined.
Back in 2011, Tennessee lottery regulators entered into a substantial monetary settlement with the company after a civil dispute over quality control issues. In another settlement the following year in Missouri, gaming regulators in that state fined it $25,000 for testing errors.
In fairness, that's still not much bad news for a company that tests thousands of devices and systems each year and controls nearly three-quarters of the industry's independent testing lab market.
So, the idea that GLI is on the ropes is simply not true. In fact, the issue really isn't about GLI at all. It's about whether Illinois gaming authorities did credible due diligence and didn't play politics before awarding an exclusive deal to a test lab giant.
Win or lose, if the BMM-IGB hearing establishes that much, it will have done a service not only to itself, but to the industry as a whole.
About BMM:
BMM is the longest established and most experienced private independent gaming certification lab in the world, providing professional technical and regulatory compliance services to the gaming industry since 1981.
At its core, BMM is a systems-expert company that has provided consulting for and tested many of the largest gaming networks and systems over the last 36 years. In addition, BMM has been successfully testing and certifying the full scope of Class III casino products for over two decades.
BMM authored the first set of independent gaming standards in 1992 and the first set of online gaming standards in 2001.
BMM employs some 325 people in 14 global locations and serves over 440 jurisdictions.
BMM's world headquarters are in Las Vegas (USA), with offices in Mexico City (Mexico), Lima (Peru), Melbourne and Sydney (Australia), Singapore, Macau (SAR, China), Moncton (Canada), Buenos Aires (Argentina), Barcelona (Spain), Vienna (Austria), Bologna (Italy), Midrand (South Africa) and Bucharest (Romania).
For more information on BMM Testlabs, please visit bmm.com

Gaming Americas Weekly Roundup – May 16-22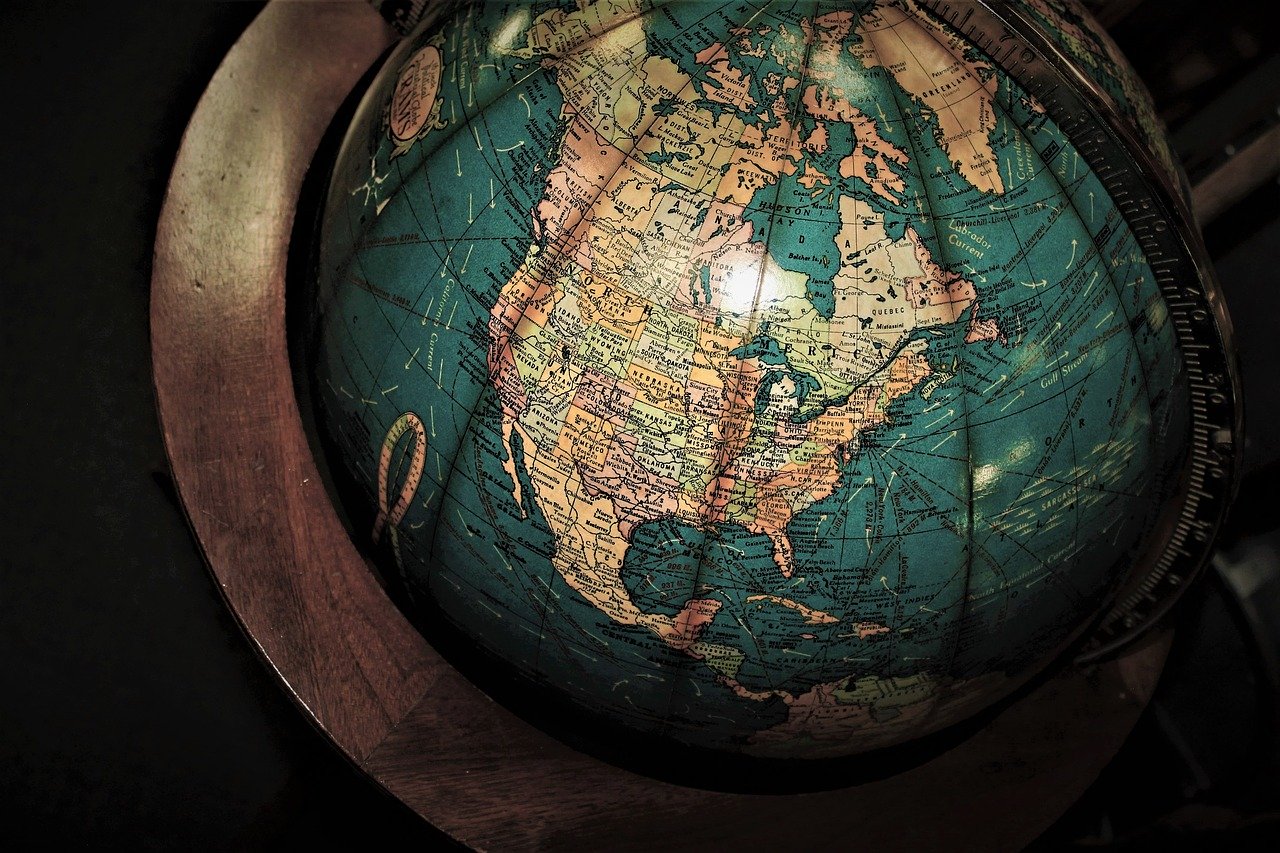 Reading Time:
2
minutes
Welcome to our weekly roundup of American gambling news again! Here, we are going through the weekly highlights of the American gambling industry which include the latest news, new partnerships and new appointments. Read on and get updated.
Latest News
Galaxy Gaming has launched Triton Casino Systems, a brand-new table game progressive operating system. Triton Casino Systems has refined what made its precursor, Bonus Jackpot System, successful and adds a wealth of new features to enhance the casino floor.
Codere Online has released its financial results for the first quarter of 2022. The multinational gaming firm posted revenues of $304.8m which represents a recovery of 83% of total revenues before the pandemic hit.
Hard Rock Digital has announced the expansion of Hard Rock Sportsbook to Virginia, with its mobile app now live and a retail sportsbook scheduled to open in July at the Bristol Casino – Future Home of Hard Rock. The mobile app provides fans ages 21 and over with access to bets across major sporting events, innovative promotions and best-in-class customer support.
MGM Resorts International has announced the closing of its transaction with Blackstone to acquire the operations of The Cosmopolitan of Las Vegas (The Cosmopolitan) for cash consideration of $1.625 billion.
TAPPP and BetMGM announced an expansion of BetMGM's gift card distribution network. The number of stores carrying BetMGM prepaid cards will roughly double from around 6000 to more than 12,000 in the current quarter.
Global Payments Gaming Solutions has announced that Saracen Casino Resort in Pine Bluff, Arkansas, has selected its igaming solutions for its new sports betting app, BetSaracen.
Chewelah Casino in Washington has selected OPTX platform for its marketing products.
DraftKings has launched its online sportsbook and online casino products in the Canadian province of Ontario.
Partnerships
Casino Arizona and its sister property Talking Stick Resort will be the official casino and resort partner for the Arizona Diamondbacks under a new partnership between the D-backs and the Salt River Pima-Maricopa Indian Community, which owns the two locations.
Paysafe has entered into a new partnership with Strive Gaming, an advanced player account management (PAM) platform designed for the multi-state requirements of online operators in the North American market.
Butler National Corporation, through its wholly-owned subsidiary that manages Boot Hill Casino & Resort in Dodge City, Kansas, has entered into an agreement with DraftKings and Bally's Corporation to provide sports wagering in Kansas.
Accertify Inc has announced a partnership with Hard Rock Digital to protect its mobile sports betting platform from fraud. Accertify will protect customers' accounts and personal information, prevent fraudulent activity and manage chargebacks, while minimising friction for users of the Hard Rock Sportsbook mobile app.
New Appointments
AviaGames, creator of the award-winning "Bingo Tour" app and Pocket7Games social competition platform, has appointed Jiangbo Tian as Director of Data Intelligence.
SCCG Management Founder and CEO, Stephen Crystal, has announced that Jenny McLauchlan has joined the Las Vegas office as their Legal Compliance and Regulatory Advisor.
FanDuel Group has announced that it has appointed Asaf Noifeld as Managing Director, Casino. In the newly created role, Noifeld will be responsible for oversight of FanDuel Group's online casino business.
Stephen Richardson, Chief Administrative and Compliance Officer at Scientific Games, has been appointed to the National Technology Security Coalition's (NTSC) Board of Directors.
Tropicana Casino Moves to "Light & Wonder" Gaming Platform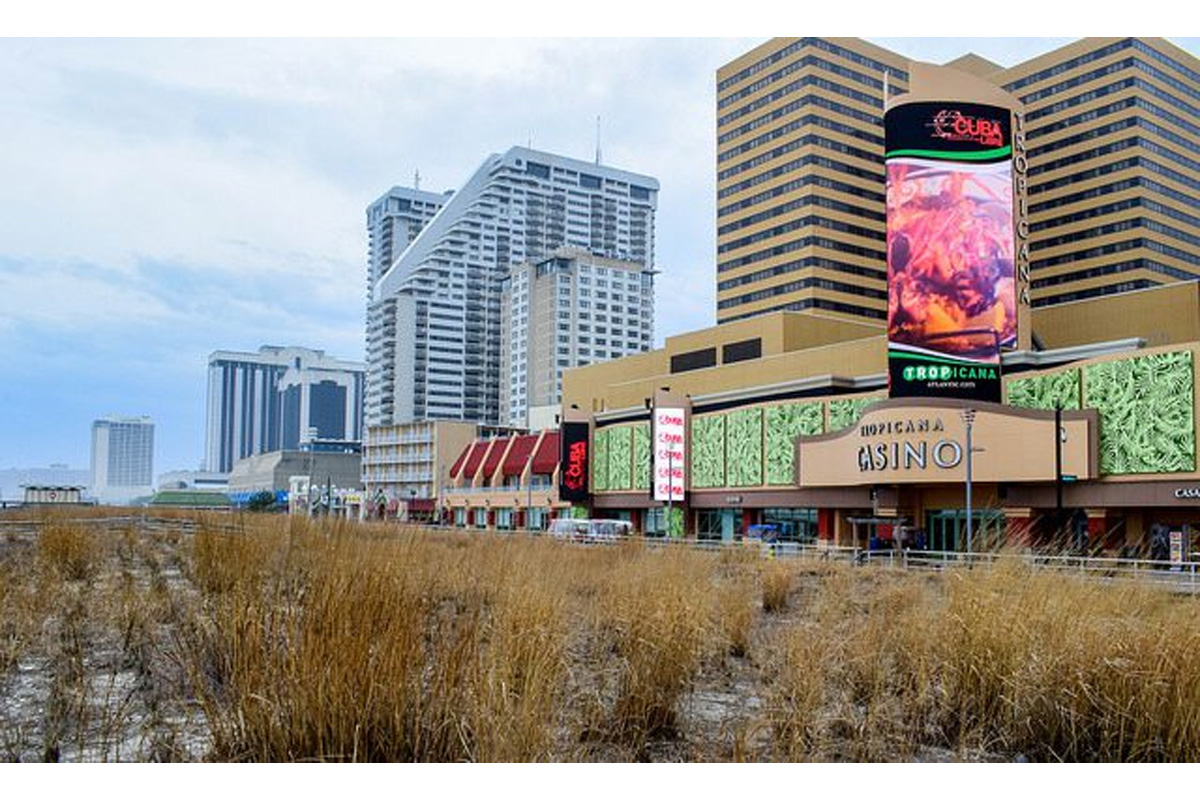 Reading Time:
2
minutes
Tropicana online casino will be officially moved to the Light & Wonder platform – formerly known as Scientific Games.
The casino ended its partnership with UK-based Gamesys Limited – their previous platform provider.
The transition is expected to take place on May 25, 2022. This will bring Light & Wonder's modern look and user interface to Tropicana, potentially boosting its position among online casinos in USA.
How Will Players Be Affected?
The Tropicana app will continue to take bets until the transition takes place.
Players shouldn't be concerned about safety, or data transfers. All processes will be done automatically, and player records will be seamlessly transferred. Everything that's already in your account, will stay there as you remember. This includes funds, documents, and payment methods.
After May 25, players will be able to visit the Caesars Casino app to reset their login details (if needed) and access the full range of Tropicana's gaming library.
The full timeline for the migration goes as follows:
April 4: Removal of Jackpots in preparation for platform switch
April 30: Final day of access to daily and monthly free games
May 2: Promotions are put on hold
May 24: Tropicana Casino app stops function; account data is transferred to Caesars Casino App
How Will Tropicana Be Affected?
Tropicana stands firmly in the middle by way of revenue in New Jersey. In 2022's first two months, they've made a little over 18$ million. Yet, the Ceasars Interactive brands made around $20 million in April alone.
Now that Tropicana will fall under Caesars Interactive, the two apps will be merged. Tropicana will join the ranks of Harrah's and Ceasars' Online, among others.
By merging with the Caesars Casino app, Tropicana casino will have access to a wider audience. What's more, the Caesars Casino app is planned to be rebranded to the Tropicana Casino app.
This move makes sense, considering the value and recognition of the Tropicana brand name.
There are other brands that have struck partnerships with Caesars Entertainment. The date of their market entry isn't known, but these should make an entrance at some point this year:
What is Light & Wonder?
Light & Wonder' Inc. was formerly known as Scientific Games Corporation. This US-based gambling company has been at the forefront of online gambling for decades.
Light & Wonder owns several prominent publishers like WMS, Shuffle Master and SG Digital. Over the years, they've produced thousands of slot machines, table games, and casino management systems.
Besides online casinos, many of this provider's titles are favorites at hundreds of land casinos in Vegas, Atlantic City, and various land-based establishments across the world.
The Light & Wonder platform offers modern gaming solutions. They equip partner casinos with 500+ casino games, and various system integrations for payments, and customer support. They ease the life of casino staff and Tropicana players.
In summary, Tropicana players have every reason to be excited about this platform switch!
Gaming Americas Weekly Roundup – May 9-15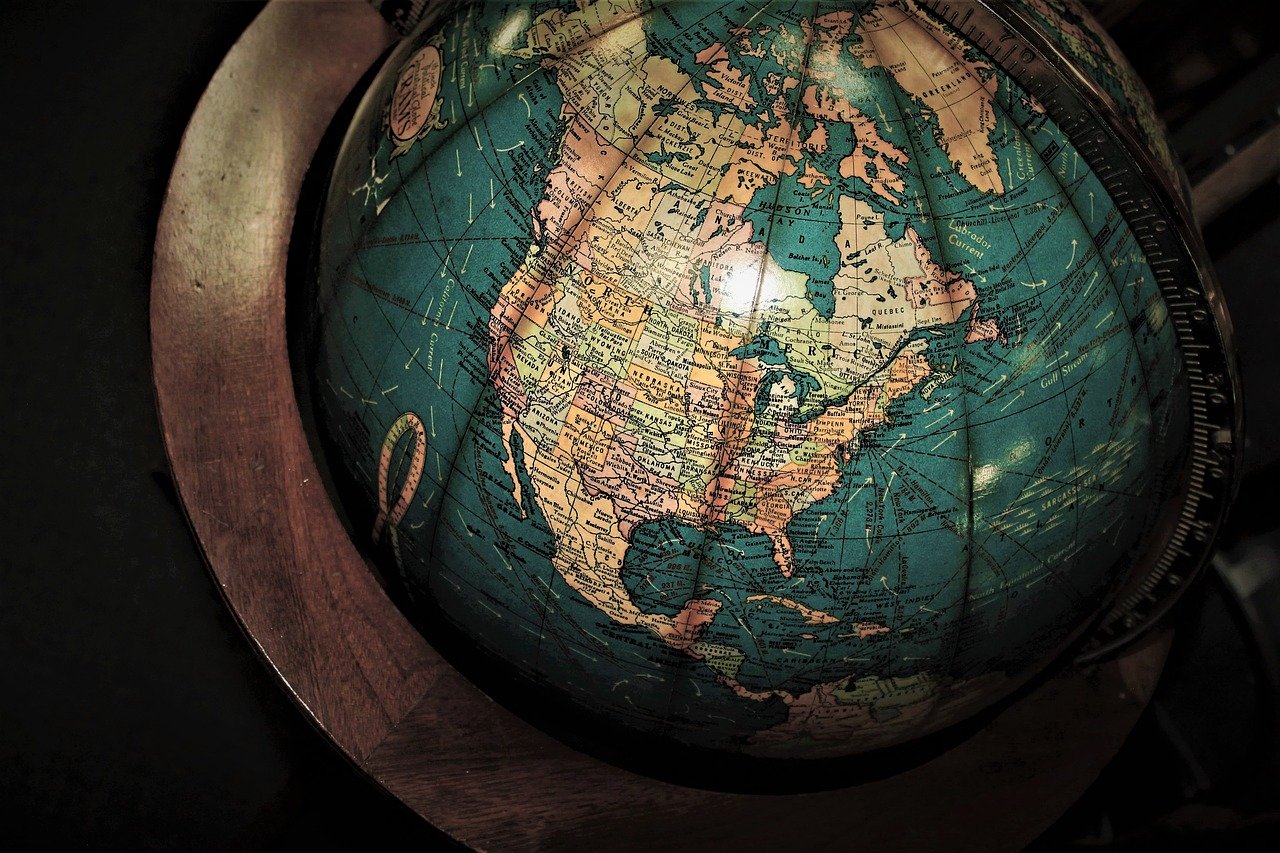 Reading Time:
2
minutes
Welcome to our weekly roundup of American gambling news again! Here, we are going through the weekly highlights of the American gambling industry which include the latest news, new partnerships and new appointments. Read on and get updated.
Latest News
DraftKings has reported revenue of $417m in Q1 2022, an increase of 34% compared to $312m during the same period in 2021. Revenue for the company's B2C segment grew to $404m, an increase of 44% compared to the three months ended 31 March 2021.
The Safety Consultation and Training Section (SCATS) of the State of Nevada's Division of Industrial Relations recognises two Boyd Gaming properties – Main Street Station Casino Brewery Hotel and California Hotel and Casino – for successful entry into the Safety and Health Achievement Recognition Programme (SHARP).
Galaxy Racer has launched a fund in North America to support women in esports. The project, called HER Galaxy, features safe and empowering online platforms for gamers who identify as women.
BetMGM has announced that the first BetMGM Poker Championship is scheduled for June 23-26 at ARIA Resort & Casino in Las Vegas. The tournament, scheduled during the 2022 ARIA Poker Classic, will lead four days of BetMGM poker events.
Saracen Casino Resort has launched its BetSaracen mobile sports betting app and has become the second gaming company in Arkansas to accept mobile wagers. Saracen is also accepting wagers through the BetSaracen website.
Leadstar Media has announced that it is fully licensed and operational in the state of West Virginia. The sports wagering supplier license issued by The West Virginia Lottery allows the company to partner with and promote the legal betting sites in the state.
Partnerships
Ruby Seven Studios has announced a new partnership with Chicago-based online gaming company ODDSworks Inc. This partnership will expand Ruby Seven's vast content library of games to include ODDSworks' most popular games across Ruby Seven's suite of social casino applications.
BetMGM has announced that the company now is the exclusive Sports Betting Partner of the Houston Astros. This marks BetMGM's first relationship in Texas.
Sycuan Casino Resort announced that the organisation has signed a one-year endorsement deal with San Diego Padres Pitcher Joe Musgrove. As a part of this new agreement, Musgrove will be featured in upcoming marketing campaigns, promotions, social media content and make exclusive casino appearances.
New Appointments
Fanatics has announced the appointment of preeminent fintech, e-commerce and marketing executives Lydia Jett and Jonathan Mildenhall to its board of directors.
Infinite Arcade, the blockchain platform built to launch the mobile games industry into the metaverse, has announced the appointment of marketing industry leader Andrew Dubatowka as Core Contributor to their Product Marketing Department.
Digital audio advertising platform AdTonos has appointed Tony Moustakelis, former Director of Business Development at iHeart Media, as Business Development Director (US).
Super Group announced the appointment of Natara Holloway and Jonathan Jossel to its Board of Directors, effective immediately. These appointments increase the number of independent Board members and take the total directors on Super Group's Board to nine.
Parleh Media Group announced that popular Canadian soccer broadcaster James Sharman has joined the company as an investor and new Head of Soccer Content.
Game Play Network Inc (GPN) has announced that it has appointed Ian Smith as the company's Chief Technology Officer (CTO).