Gambling and Tech Companies Charge Into American Sports Betting Market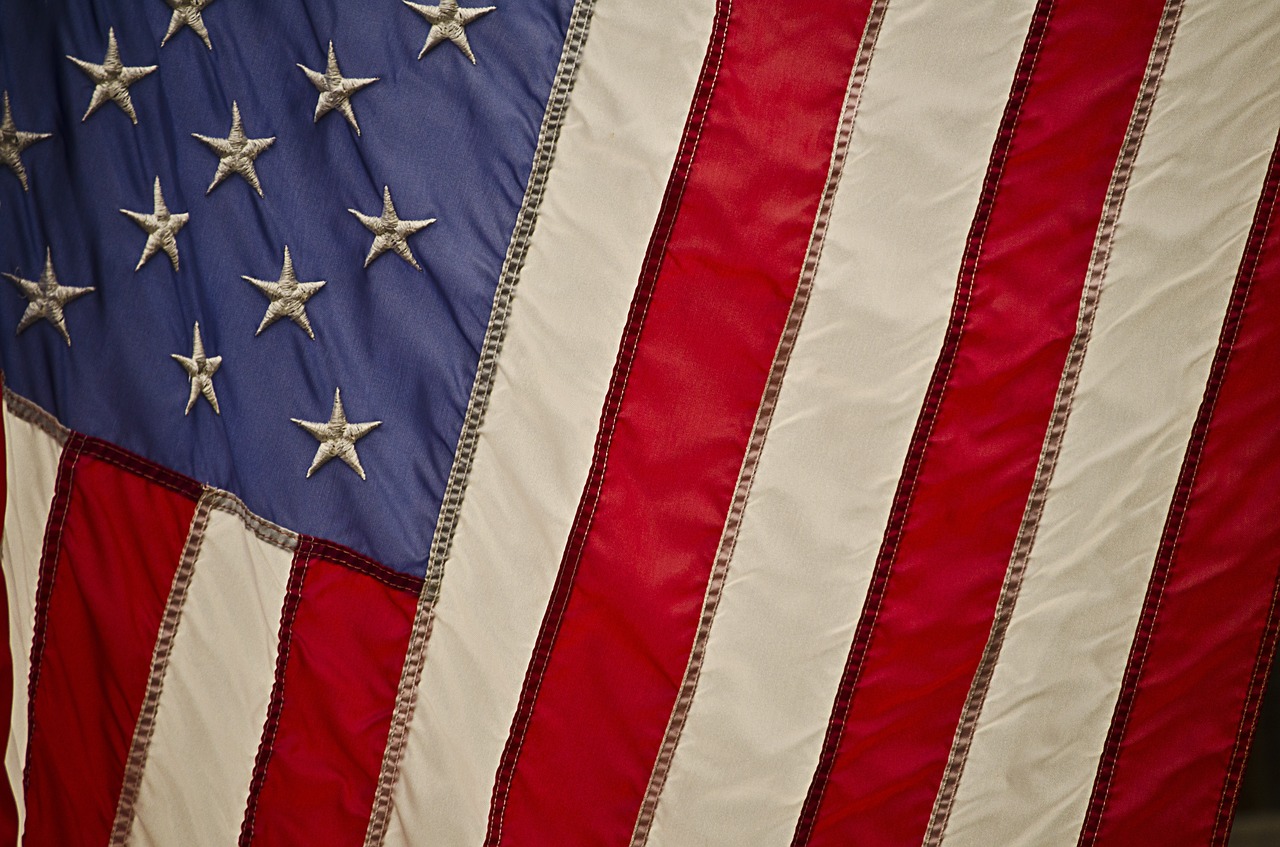 Reading Time:
6
minutes
NetworkNewsWire Editorial Coverage
A recent change in United States law has led to a gold rush in the gaming industry as numerous companies scramble to set up sports gambling operations.
The U.S. Supreme Court's overruling of 1992 gambling legislation essentially makes sports betting widely legal throughout the country.
Casinos are moving to make the most of this by opening sports books.
Technology companies are also exploring possible revenue avenues through online gambling apps.

The United States

 is set to see a 

$3

–

$5 billion

 take in the global sports betting market within a few years – a market already worth an estimated 

$40 billion

.
One of the new players in the sports gambling space is SinglePoint, Inc. (OTC: SING) (SING Profile), a tech company focused on innovation that has invested in gambling app StakeHaul. In the world of big gambling, casino companies such as Caesars Entertainment Corp. (NASDAQ: CZR) are exploring ways to add sports gambling to their existing entertainment rosters. MGM Resorts International (NYSE: MGM) already provides sports gaming alongside traditional betting options. Following suit, Penn National Gaming, Inc. (NASDAQ: PENN) has started offering sports betting at some of its casinos, as has Boyd Gaming Corp. (NYSE: BYD), which is also entering the online gambling space.
To view an infographic of this editorial, click here.
The Race to Benefit from Sports Betting
From soccer in Europe to cricket in India, people enjoy betting on the outcome of sports competitions. In fact, sports betting is one of the most popular forms of gambling in the world, producing an estimated $40 billion global industry that includes local bookmakers to national brands to international betting websites.
In the United States, this type of betting has been extremely limited since the early 1990s. Legislation designed to protect people from the harmful effects of gambling effectively made betting on sports illegal across the country, with limited exceptions in a handful of states.
The recent overturning of this law has suddenly created a new market. Because that market hasn't existed for the past 25 years, the renewed interest has revealed an infrastructural void in the American gaming industry. Technological innovations have not been applied to sports gambling, so companies are now playing catch up. The results will shape an industry estimated to be worth billions of dollars every year.
The Death and Life of U.S. Sports Gambling
This year is seeing a number of gambling companies expand their operations to include sports betting while tech companies such as SinglePoint, Inc. (OTCQB:SING) are looking at what they can do to fill a commercial void. But how did this gap in the gambling market come about in the first place?
The Professional and Amateur Sports Protection Act (PASPA) was passed by the U.S. Congress in 1992. It effectively outlawed betting on sports across the United States, with limited exceptions, including specific forms of racing; sports lotteries in Delaware, Montana and Oregon; and licensed pools in Nevada.
The law quickly became an unpopular one. By 2017, a majority of Americans reportedly wanted to see sports betting legalized so they could join in a pastime enjoyed by millions around the world. Several attempts were made to overturn the law, eventually resulting in a legal case being heard before the Supreme Court. In May, the court overturned PASPA, declaring that the law violated the 10thConstitutional Amendment.
The sports betting market was already growing around the world. Because of the nature of the business and the lack of centrally collected figures, it's impossible to accurately measure its worth, but it was estimated at around $40 billion in 2016. And now, America is expected to become a significant growth area, worth an estimated $3 billion to $5 billion within the next five years .
That's a lot of money. So how does a company such as SinglePoint go about getting a piece of the acton?
Gambling on Technology
The key to this market, like so many others, lies in online interactions and mobile technology in particular. By bringing gambling first into customers' homes and then into their pockets, tech-savvy gambling companies have vastly increased the opportunity to make small, casual bets.
One of the products that has sprung from this is StakeHaul. A mobile gambling platform, StakeHaul allows users to bet on anything. Whether it's a traditional test of machismo such as who can do the most pull-ups, a motivational bet on who will complete a chore first, or even a gamble on the outcome of world events, StakeHaul can make it happen. And with sports betting now apparently legal in the United States, StakeHaul can include that too.
StakeHaul makes it easy to carry out the sort of casual bets traditionally placed in person. The stakes need be nothing more than the honor of knowing who won, although they can just as easily be financial. The company is currently finalizing a peer-to-peer payment model that can pay out in either U.S. dollars or cryptocurrency. With internet native currencies on the rise, it makes sense for an online gambling system to recognize those types of transactions.
With more than 70,000 downloads, StakeHaul is currently the top-ranked app for making bets with friends – and those numbers are steadily increasing. Each month has seen a double-digit percentage rise in active users and bets placed through the platform.
With more than a third of Americans betting on at least one sports event every year, there are plenty of people looking to make the most of the newly loosened laws, and StakeHaul provides a way to do that. "All in all, our unique features, our ease of use, and the legal momentum behind betting in the U.S. makes our opportunity not just a home run but a grand slam," stated Jeffery Lippert, founder of StakeHaul.
Investing in the Future of Gambling
It's not surprising then that tech company SinglePoint has made an investment in StakeHaul.
Originally a full-service mobile technology provider, SinglePoint has evolved into a company with an interest in a wide range of technologies. The organization focuses on companies that have great potential and proven assets currently believed to be undervalued on the market. By investing in such companies, SinglePoint has developed a diverse portfolio of up-and-coming tech companies.
Payment systems play a large part in SinglePoint's holdings. The global payment market is changing, with finance increasingly transacted online or with smartphones. SinglePoint's payment processing systems are designed to deal with this new world. It is also working to provide cryptocurrency payment systems using Bitcoin and Ethereum, the leading global cryptocurrencies. These are technologies that will fit well with the financial side of the company's investment in StakeHaul.
But it's not all about electronic payment. SinglePoint has teamed up with New Sun Energies to provide cost effective solar power in six states. With interests in blockchain, renewable energy and the sports betting market, the company has investments in several sectors that are due to see considerable growth over the next decade.
The Bigger Game Market
History shows that gambling can lead to big wins for a business. Caesars Entertainment Corp.(NASDAQ:CZR) started off as a single bingo parlor in 1930s Nevada. Over the decades, it's become the most famous name in gaming, with 47 casinos in five countries. Its buildings play host to conventions, meetings and hundreds of thousands of tourists. The thrill of betting keeps the customers coming through the doors of those casinos and has helped to build up a legendary reputation as a place of decadence and entertainment, a reputation that also helps explain the success of over 600 bars, restaurants and clubs across the United States.
With its string of hotels and casinos, MGM Resorts International (NYSE:MGM) has done a job similar to Caesars' in turning the pleasure of gambling into a multimillion-dollar entertainment empire. Even before PASPA was struck down, MGM was profiting from sports betting as well as traditional gambling, thanks to the popularity of its venues. Hosting events such as world-class boxing matches means not just ticket receipts but also a flood of fans using the hotels and their facilities.
Penn National Gaming, Inc. (NASDAQ: PENN) might not have the glamor of the big names, but the company is still a very successful operator in the American gambling sector. It has gaming, racing and video gaming terminals spread across 29 facilities in the United States and Canada, with a focus on slot machines. The recent legal change is creating more options, and the company recently started offering sports betting at Hollywood Casino at Charles Town Races in West Virginia.
One of the largest casino companies in the United States, Boyd Gaming Corp. (NYSE:BYD) has 24 gaming properties spread across seven states. The company runs 10 sports betting operations across Nevada and has recently opened sports books at two of its Mississippi properties. It has also teamed up with FanDuel Group to engage in online betting and sports gaming opportunities across the country.
The overturning of PASPA is set to transform the American gambling industry. Both online and in casinos, sports gambling is taking off in a big way. Early adopter companies are set to benefit enormously from this change.
For more information about SinglePoint, please visit SinglePoint, Inc. (OTCQB:SING).
Source: networknewswire.com
Scientific Games makes $100,000 donation to Hurricane Michael Relief efforts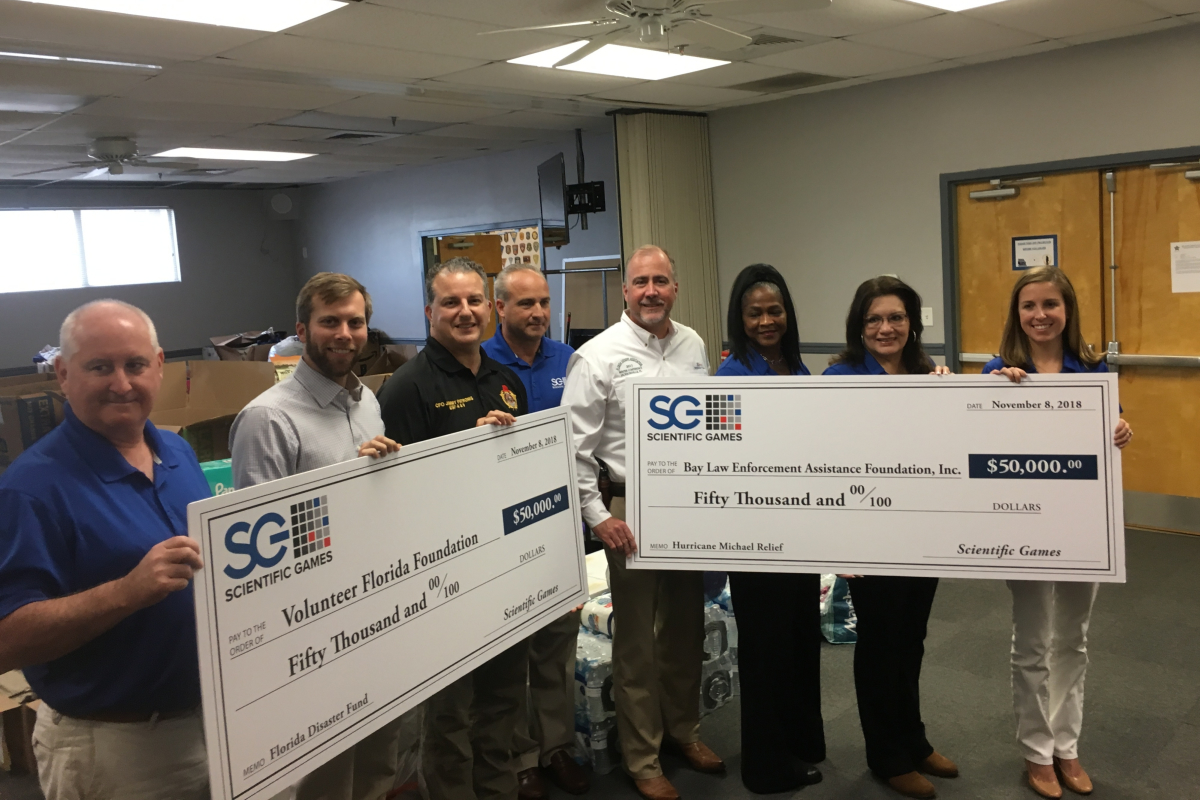 Reading Time:
2
minutes
Scientific Games Corporation announced at an event in Panama City, Florida that the Company is donating $100,000 to disaster relief efforts following Hurricane Michael in the Florida Panhandle. Half of the donation will support the Bay Law Enforcement Assistance Foundation and the other half will support the Florida Disaster Fund. Scientific Games is a global leader in the gaming and lottery industries, and is a major business partner with the Florida Lottery since the Lottery's inception in 1988.
Florida Chief Financial Officer Jimmy Patronis said, "As a Bay County resident myself, it brings tears to my eyes to see folks giving back in the aftermath of Hurricane Michael. The storm was strong, but our people are stronger and we will rebuild. I appreciate the donations of Scientific Games and the many other private sector partners who have stepped up to help families hurting in the Panhandle."
Bay County Sheriff Tommy Ford said, "I am overwhelmed by the generosity of Scientific Games toward our community. Their donation will help many of my deputies who have lost everything in Hurricane Michael. It has been heart-breaking to see the serious losses in our community following the storm, but the silver lining in it all is seeing incredible private sector partners like Scientific Games step forward and provide relief in our time of need."
Representative Jay Trumbull said, "This is a wonderful contribution to support the hard working men and women of the Bay County Sheriff's Office. We have lost much in Hurricane Michael but we have also gained some tremendous support from our friends and for that I am grateful."
Scientific Games Chief Group Executive of Lottery Jim Kennedy said, "We have a very strong connection to Florida. Millions of Floridians have played our Florida Lottery games over the last 30 years, and we have a very dedicated base of Scientific Games employees here in the state. So it is important to us to follow Governor Rick Scott and Governor-Elect Ron DeSantis' lead and help those in need following Hurricane Michael. We want to do everything we can to help Florida come back stronger than ever before following the disaster."
Sports Betting Policy and Performance to Take Center Stage at Winter Meeting of Legislators from Gaming States, January 4-6 in New Orleans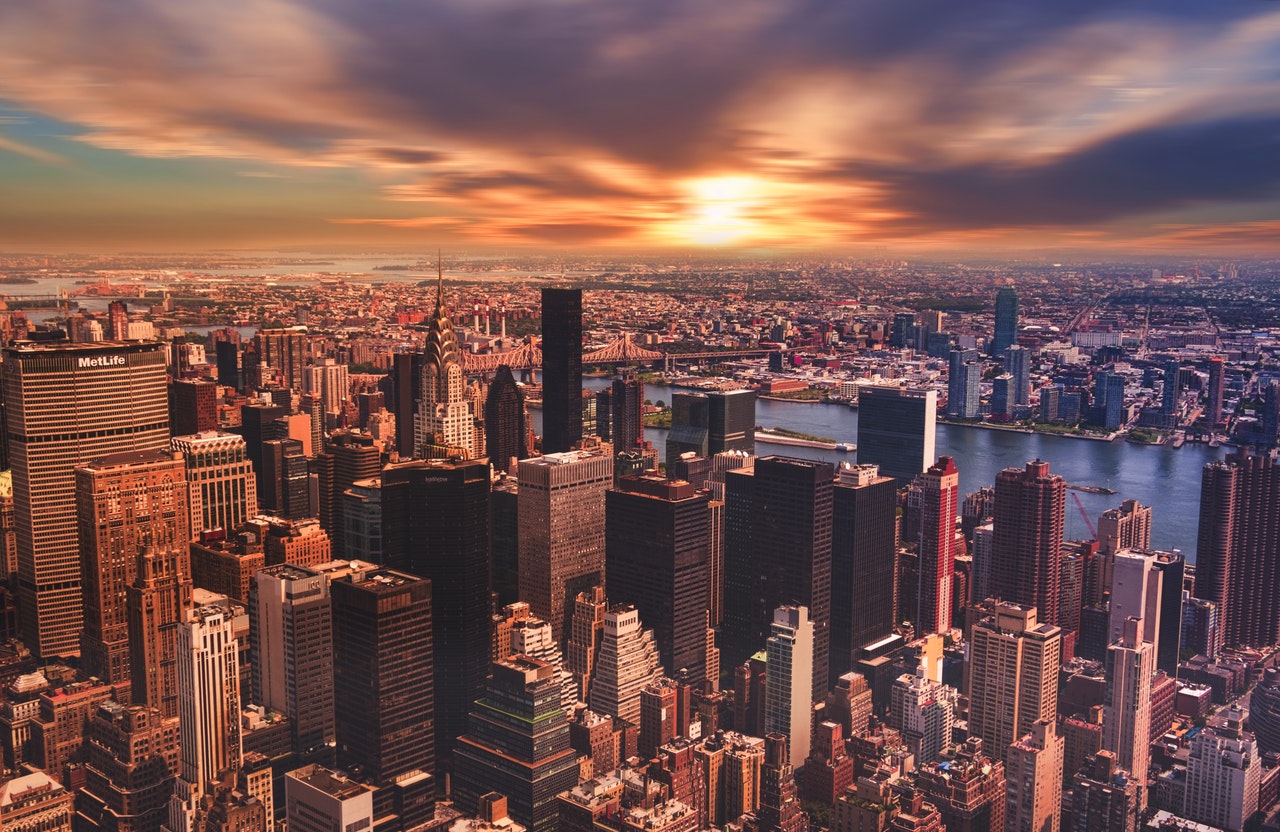 Reading Time:
2
minutes
Four special sessions and a keynote address by former New Jersey Governor Chris Christie will put sports betting in the spotlight when dozens of lawmakers convene at the National Council of Legislators from Gaming States Winter Meeting, January 4-6 in New Orleans.
The Winter Meeting agenda includes the following events related to sports betting:
The Committee on Sports Betting will focus lessons learned from the states that commenced sports betting this year.
The Committee on State-Federal Relations will focus on the prospective role of the federal government in sports betting.
The International Masters of Gaming Law will hold a Masterclass that examines the legal and regulatory aspects of sports betting.

Lee Richardson

, CEO of Gaming Economics and a principal of Spectrum Gaming Sports Group, will provide an overview of sports betting for incoming legislators.
Governor Christie, the original plaintiff in the Supreme Court case that in

May 2018

forever changed the gambling landscape in

the United States

, shares his insights as to why he directed the

State of New Jersey

to vigorously pursue litigation despite continual setbacks in

New Jersey

and despite opposition from the major sports leagues.
Registration to attend the Winter Meeting is open to the public at http://www.nclgs.org/meetings.html
"The ongoing rollout of sports betting is a focal point in statehouses across the country. We have assembled an outstanding program to address many aspects of this important policy issue," said NCLGS Vice President and State Senator Keith Pickard. "Anyone with an interest in sports betting should attend our Winter Meeting."
More than 200 attendees, including dozens of state legislators, are expected to attend the three-day NCLGS Winter Meeting. The conference agenda includes:
Six legislative committee sessions: Casinos, Emerging Forms of Gaming, Lotteries, Pari-Mutuels, Sports Betting/iGaming, and State-Federal Relations
Two Masterclasses presented by the International Masters of Gaming Law
Thursday evening welcome reception
Friday evening attendee reception
Saturday afternoon back-of-house tour of Harrah's New Orleans Casino
Sunday general session focusing on the relationship between gaming and tourism
For sponsorship information, contact events@nclgs.org. Legislators. Those seeking NCLGS membership information should contact Wayne Marlin at wayne.marlin@nclgs.org.
NCLGS is the only organization of state lawmakers that meets on a regular basis to discuss issues relating to gaming. Members of NCLGS serve as chairpersons or members of state legislative committees responsible for the regulation of gaming in their state legislative houses. NCLGS does not promote or oppose gaming but is primarily concerned with the regulation and economic and social impacts of the industry. The NCLGS Foundation is the educational and research arm of NCLGS. The 501(c)(3) non-profit is a source of non-partisan data on issues of gaming legislation and regulation.
Spectrum Gaming Group, which has performed advisory and consulting work for gaming operators, regulators and legislatures in 36 US states and territories and in 47 countries on six continents, serves as the Executive Director of NCLGS.
Source: National Council of Legislators from Gaming States
AT&T Signs Up As The First U.S. Carrier To Launch The World's Best Gaming Phone, Razer Phone 2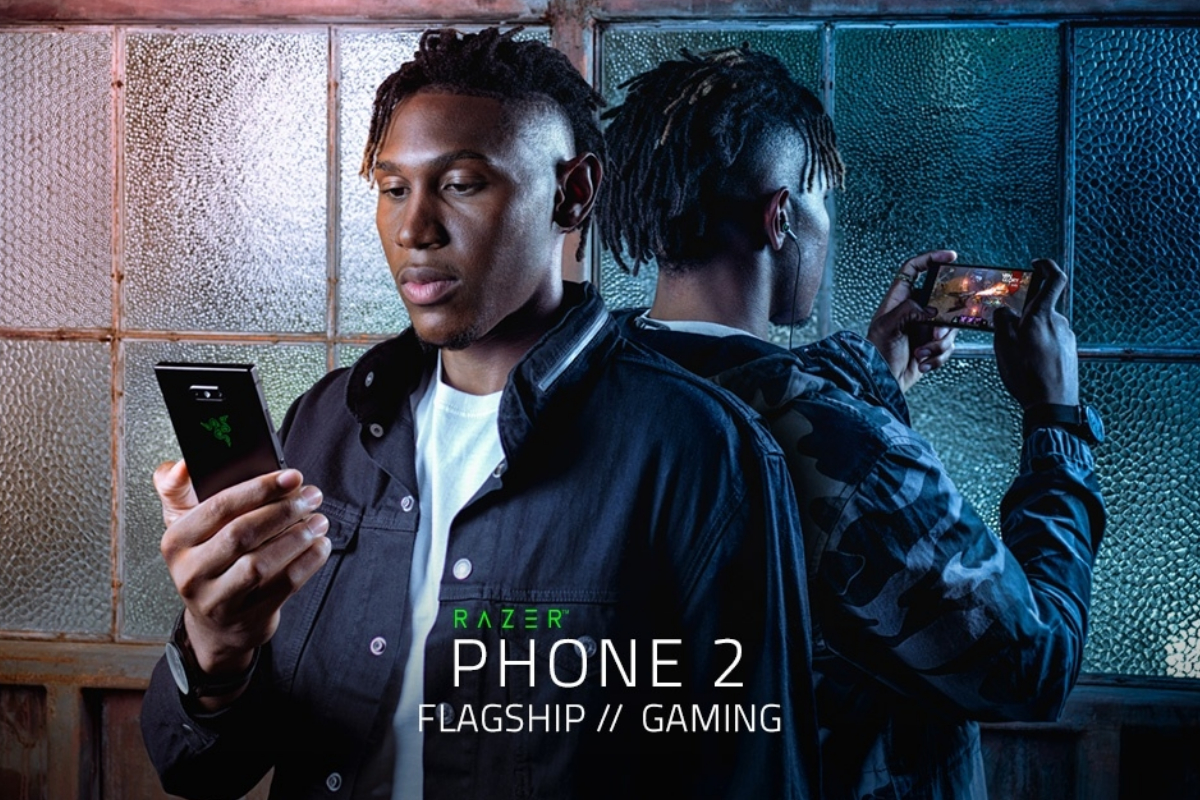 Reading Time:
5
minutes
Razer™, the leading global lifestyle brand for gamers, and AT&T are pleased to announce the AT&T variant of Razer Phone 2 will be sold on the AT&T website and at select AT&T retail stores throughout the USA.
AT&T will be the first US carrier for Razer Phone 2, marking the first major carrier agreement for Razer since entering the U.S. mobile market in 2017.
Michael Breslin, Razer Mobile's Global Head of Sales & Marketing, said: "We at Razer are honored to begin a strategic collaboration with AT&T to grow the mobile esports and gaming market with the flagship power of the Razer Phone 2."
Distribution at select exclusive AT&T retail and mobile stores commences on November 16, with initial rollout through West Coast AT&T stores equipped with unique Razer displays. Razer Phone 2 will also be available online at att.com. On AT&T NEXT, the Razer Phone 2 is $26.67 a month over 30 months. (Terms and conditions apply. Interested parties may go to att.com/razerphone2 for details.)
Razer Phone 2 can support AT&T DirecTV streaming with extraordinary performance, featuring high dynamic range (HDR) technology and the industry's fastest refresh rate, and Dolby® enhanced sound.
GAME ON, TOGETHER
The Razer and AT&T collaboration brings together two industry leaders in gaming and mobility to accelerate the growth of mobile gaming in the United States. The mutual focus is on creating great experiences for mobile gamers by promoting mobile esports successes, integrating home Internet and network capabilities for high-performance gaming, and educating the gaming community about developments in the mobile gaming industry.
Razer and AT&T will co-host events at AT&T retail locations, inviting customers to experience their favorite games on Razer Phone 2.
The first event is slated for November 16 at the AT&T Seattle Lounge and includes a "How to be a Pro Gamer" panel featuring world-class esports competitors and gaming industry luminaries.
RAZER PHONE 2
The Razer Phone 2 is the very definition of flagship performance and true mobile gaming.
It boasts the only true 120 Hz display, resulting in silky-smooth action without any lag or stuttering. Combining the 5.7″ display's 120Hz framerates with a 50 percent brighter screen than the one in the first Razer Phone, the Razer Phone 2 continues to take the lead in mobile gaming.
The first Razer Phone made history by being able to churn out audio at record levels without distortion. The Razer Phone 2 is even louder and clearer than before, thanks to upgraded hardware and Dolby Atmos.
The Razer Phone 2 offers up to 30 percent more performance than its predecessor, thanks to the combination of the latest components and thermal cooling solutions. The Qualcomm 845 Snapdragon chipset and Adreno 630 graphics processing unit (GPU) blaze through the most demanding apps, their performance enhanced by the Razer vapor chamber cooling system which provides industry-leading thermal cooling.
The Razer Phone 2 improves its imaging capabilities with a new rear dual-camera setup that offers a 12 MP wide-angle lens with optical image stabilization (OIS) and a 12 MP telephoto lens with 2x zoom. Be it fast action or low-light scenes, the Sony IMX sensors are tuned to capture low-noise images with a wide gamut of colors. On the front, the 8 MP camera supports video streaming at full HD resolution, a boon for all live-streaming professionals.
The Razer Phone 2 is now powered by Razer Chroma, the world's most popular RGB lighting system for gamers. The rear of the phone features the Razer triple-headed snake logo that glows in 16.8 million colors to provide app notifications (such as Facebook comments or WhatsApp messages). Razer Chroma also allows you to customize lighting effects such as Static, Spectrum Cycling and Breathing.
The Razer Phone 2 packs a 4,000 mAH capacity battery for all-day gaming and entertainment needs, and Razer continues to improve battery efficiency.  Wireless charging is now enabled on the Razer Phone 2 with its new glass back. Razer has announced a new wireless charger featuring Chroma.
If you prefer plugging in a USB-C cable, Qualcomm QuickCharge 4+ allows users to charge the phone from a flat battery to 50 percent charge within just 30 minutes.
The Razer Phone 2 has also been tested for IP67 resistance to dust and water.
As the pioneer in PC esports and now mobile esports, Razer continues to work with the largest number of game publishers in the industry to bring about the best gaming experiences.
The Razer Phone 2 has been optimized for today's hottest mobile titles like "PlayerUnknown Battlegrounds Mobile (PUBG Mobile)," "Rival Crimson x Chaos," "Marvel Future Fight," "Guns of Boom," "RuneScape" and more.
The Razer Phone 2 is the only phone officially certified by Netflix for HDR (high dynamic range) video content and Dolby Surround 5.1 audio content.
Included with the phone are Razer Cortex and Razer Theme Store apps. Razer Cortex will help users organize their games on their phone as well as recommend the latest games optimized for 120 Hz gaming. It will also optimize the Razer Phone 2's performance for different games, either with easy presets or manual settings.
The Razer Theme Store on the Razer Phone 2 offers exclusive themes and wallpapers featuring today's top gaming titles. Today gamers can already enjoy themes featuring "Vainglory," "Arena of Valor," "Tekken," "Guns of Boom," "Gear Club" and "Titan Assault," and you can soon download "PUBG Mobile" themes.
RAZER PHONE 2 TECHNICAL SPECIFICATIONS
A full list of Razer Phone 2 features and technical specifications is available at https://www.razer.com/mobile/razer-phone-2.
SAFE HARBOR
Cautionary Note Regarding Forward-looking Statements: Information in this press release that involves Razer Inc.'s expectations, plans, intentions or strategies regarding the future, are forward-looking statements that are not facts and involve a number of risks and uncertainties. Factors that could cause Razer Inc.'s actual future results to differ materially from those expressed in the forward-looking statements set forth in this release include the factors identified in the risk factors sections of Razer Inc.'s most recent annual report. The forward-looking statements in this release are based upon information available to Razer Inc. as of the date of this release, and Razer Inc. does not assume any obligation to update any such forward-looking statements. Forward-looking statements believed to be true when made may ultimately prove to be incorrect. These statements are not guarantees of the future performance of Razer Inc. and are subject to risks, uncertainties and other factors, some of which are beyond its control and may cause actual results to differ materially from current expectations.
ABOUT RAZER:
For more information about Razer, interested parties may go to www.razer.com/about-razer.
© 2018 Razer Inc.  All rights reserved. Razer™, the triple-headed snake trademark, and For Gamers. By Gamers.™ and other marks are trademarks or service marks of Razer (Asia-Pacific) Pte. Ltd. All other marks contained herein are the property of their respective owners.
ABOUT AT&T:
AT&T Inc. (NYSE:T) helps millions around the globe connect with leading entertainment, business, mobile and high speed internet services. We have the nation's largest and most reliable network** and the best global coverage of any U.S. wireless provider. We're one of the world's largest providers of pay TV. We have TV customers in the U.S. and 11 Latin American countries. Nearly 3.5 million companies, from small to large businesses around the globe, turn to AT&T for our highly secure smart solutions.
AT&T products and services are provided or offered by subsidiaries and affiliates of AT&T Inc. under the AT&T brand and not by AT&T Inc. Additional information about AT&T products and services is available at about.att.com. Follow our news on Twitter at @ATT, on Facebook at facebook.com/att and on YouTube at youtube.com/att.
© 2018 AT&T Intellectual Property. All rights reserved. AT&T, the Globe logo and other marks are trademarks and service marks of AT&T Intellectual Property and/or AT&T affiliated companies. All other marks contained herein are the property of their respective owners.
Source: Razer