Gambling and Tech Companies Charge Into American Sports Betting Market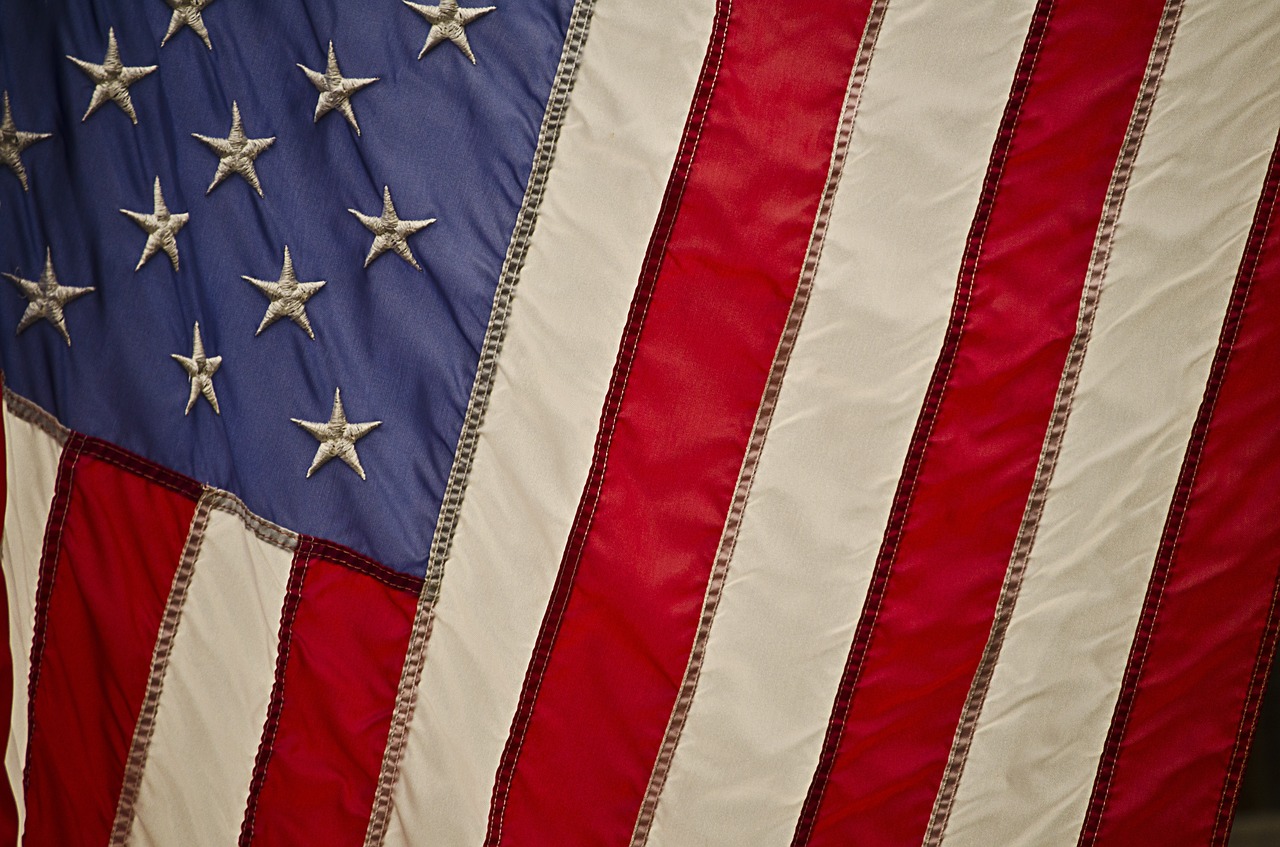 Reading Time:
5
minutes
NetworkNewsWire Editorial Coverage
A recent change in United States law has led to a gold rush in the gaming industry as numerous companies scramble to set up sports gambling operations.
The U.S. Supreme Court's overruling of 1992 gambling legislation essentially makes sports betting widely legal throughout the country.
Casinos are moving to make the most of this by opening sports books.
Technology companies are also exploring possible revenue avenues through online gambling apps.

The United States

 is set to see a 

$3

–

$5 billion

 take in the global sports betting market within a few years – a market already worth an estimated 

$40 billion

.
One of the new players in the sports gambling space is SinglePoint, Inc. (OTC: SING) (SING Profile), a tech company focused on innovation that has invested in gambling app StakeHaul. In the world of big gambling, casino companies such as Caesars Entertainment Corp. (NASDAQ: CZR) are exploring ways to add sports gambling to their existing entertainment rosters. MGM Resorts International (NYSE: MGM) already provides sports gaming alongside traditional betting options. Following suit, Penn National Gaming, Inc. (NASDAQ: PENN) has started offering sports betting at some of its casinos, as has Boyd Gaming Corp. (NYSE: BYD), which is also entering the online gambling space.
To view an infographic of this editorial, click here.
The Race to Benefit from Sports Betting
From soccer in Europe to cricket in India, people enjoy betting on the outcome of sports competitions. In fact, sports betting is one of the most popular forms of gambling in the world, producing an estimated $40 billion global industry that includes local bookmakers to national brands to international betting websites.
In the United States, this type of betting has been extremely limited since the early 1990s. Legislation designed to protect people from the harmful effects of gambling effectively made betting on sports illegal across the country, with limited exceptions in a handful of states.
The recent overturning of this law has suddenly created a new market. Because that market hasn't existed for the past 25 years, the renewed interest has revealed an infrastructural void in the American gaming industry. Technological innovations have not been applied to sports gambling, so companies are now playing catch up. The results will shape an industry estimated to be worth billions of dollars every year.
The Death and Life of U.S. Sports Gambling
This year is seeing a number of gambling companies expand their operations to include sports betting while tech companies such as SinglePoint, Inc. (OTCQB:SING) are looking at what they can do to fill a commercial void. But how did this gap in the gambling market come about in the first place?
The Professional and Amateur Sports Protection Act (PASPA) was passed by the U.S. Congress in 1992. It effectively outlawed betting on sports across the United States, with limited exceptions, including specific forms of racing; sports lotteries in Delaware, Montana and Oregon; and licensed pools in Nevada.
The law quickly became an unpopular one. By 2017, a majority of Americans reportedly wanted to see sports betting legalized so they could join in a pastime enjoyed by millions around the world. Several attempts were made to overturn the law, eventually resulting in a legal case being heard before the Supreme Court. In May, the court overturned PASPA, declaring that the law violated the 10thConstitutional Amendment.
The sports betting market was already growing around the world. Because of the nature of the business and the lack of centrally collected figures, it's impossible to accurately measure its worth, but it was estimated at around $40 billion in 2016. And now, America is expected to become a significant growth area, worth an estimated $3 billion to $5 billion within the next five years .
That's a lot of money. So how does a company such as SinglePoint go about getting a piece of the acton?
Gambling on Technology
The key to this market, like so many others, lies in online interactions and mobile technology in particular. By bringing gambling first into customers' homes and then into their pockets, tech-savvy gambling companies have vastly increased the opportunity to make small, casual bets.
One of the products that has sprung from this is StakeHaul. A mobile gambling platform, StakeHaul allows users to bet on anything. Whether it's a traditional test of machismo such as who can do the most pull-ups, a motivational bet on who will complete a chore first, or even a gamble on the outcome of world events, StakeHaul can make it happen. And with sports betting now apparently legal in the United States, StakeHaul can include that too.
StakeHaul makes it easy to carry out the sort of casual bets traditionally placed in person. The stakes need be nothing more than the honor of knowing who won, although they can just as easily be financial. The company is currently finalizing a peer-to-peer payment model that can pay out in either U.S. dollars or cryptocurrency. With internet native currencies on the rise, it makes sense for an online gambling system to recognize those types of transactions.
With more than 70,000 downloads, StakeHaul is currently the top-ranked app for making bets with friends – and those numbers are steadily increasing. Each month has seen a double-digit percentage rise in active users and bets placed through the platform.
With more than a third of Americans betting on at least one sports event every year, there are plenty of people looking to make the most of the newly loosened laws, and StakeHaul provides a way to do that. "All in all, our unique features, our ease of use, and the legal momentum behind betting in the U.S. makes our opportunity not just a home run but a grand slam," stated Jeffery Lippert, founder of StakeHaul.
Investing in the Future of Gambling
It's not surprising then that tech company SinglePoint has made an investment in StakeHaul.
Originally a full-service mobile technology provider, SinglePoint has evolved into a company with an interest in a wide range of technologies. The organization focuses on companies that have great potential and proven assets currently believed to be undervalued on the market. By investing in such companies, SinglePoint has developed a diverse portfolio of up-and-coming tech companies.
Payment systems play a large part in SinglePoint's holdings. The global payment market is changing, with finance increasingly transacted online or with smartphones. SinglePoint's payment processing systems are designed to deal with this new world. It is also working to provide cryptocurrency payment systems using Bitcoin and Ethereum, the leading global cryptocurrencies. These are technologies that will fit well with the financial side of the company's investment in StakeHaul.
But it's not all about electronic payment. SinglePoint has teamed up with New Sun Energies to provide cost effective solar power in six states. With interests in blockchain, renewable energy and the sports betting market, the company has investments in several sectors that are due to see considerable growth over the next decade.
The Bigger Game Market
History shows that gambling can lead to big wins for a business. Caesars Entertainment Corp.(NASDAQ:CZR) started off as a single bingo parlor in 1930s Nevada. Over the decades, it's become the most famous name in gaming, with 47 casinos in five countries. Its buildings play host to conventions, meetings and hundreds of thousands of tourists. The thrill of betting keeps the customers coming through the doors of those casinos and has helped to build up a legendary reputation as a place of decadence and entertainment, a reputation that also helps explain the success of over 600 bars, restaurants and clubs across the United States.
With its string of hotels and casinos, MGM Resorts International (NYSE:MGM) has done a job similar to Caesars' in turning the pleasure of gambling into a multimillion-dollar entertainment empire. Even before PASPA was struck down, MGM was profiting from sports betting as well as traditional gambling, thanks to the popularity of its venues. Hosting events such as world-class boxing matches means not just ticket receipts but also a flood of fans using the hotels and their facilities.
Penn National Gaming, Inc. (NASDAQ: PENN) might not have the glamor of the big names, but the company is still a very successful operator in the American gambling sector. It has gaming, racing and video gaming terminals spread across 29 facilities in the United States and Canada, with a focus on slot machines. The recent legal change is creating more options, and the company recently started offering sports betting at Hollywood Casino at Charles Town Races in West Virginia.
One of the largest casino companies in the United States, Boyd Gaming Corp. (NYSE:BYD) has 24 gaming properties spread across seven states. The company runs 10 sports betting operations across Nevada and has recently opened sports books at two of its Mississippi properties. It has also teamed up with FanDuel Group to engage in online betting and sports gaming opportunities across the country.
The overturning of PASPA is set to transform the American gambling industry. Both online and in casinos, sports gambling is taking off in a big way. Early adopter companies are set to benefit enormously from this change.
For more information about SinglePoint, please visit SinglePoint, Inc. (OTCQB:SING).
Source: networknewswire.com
MGM Resorts International Announces Fourth Quarter And Full Year 2018 Earnings Release Date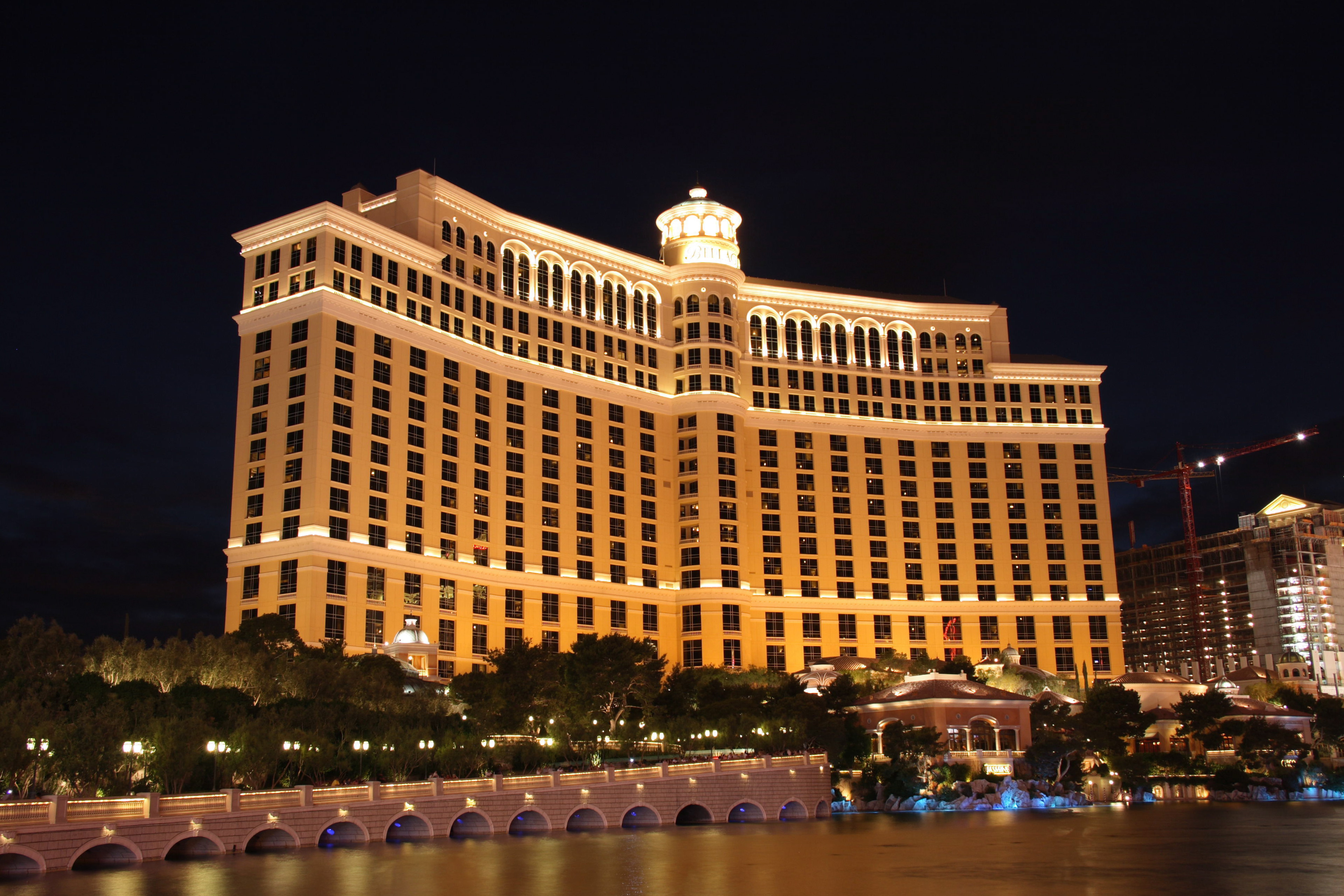 Reading Time:
2
minutes
MGM Resorts International (NYSE: MGM) will release its financial results for the fourth quarter and full year 2018 after the market closes on Wednesday, February 13, 2019. MGM Resorts will host a conference call that day at 5:00 p.m. Eastern Time, which will include a brief discussion of the results followed by a question and answer session. In addition, supplemental slides will be posted prior to the start of the call on MGM's Investor Relations website at http://investors.mgmresorts.com.
The call will be accessible via the Internet through http://investors.mgmresorts.com/investors/events-and-presentations/or by calling 1-888-317-6003 for domestic callers and 1-412-317-6061 for international callers. The conference call access code is 3924102.
A replay of the call will be available through Wednesday, February 20, 2019.  The replay may be accessed by dialing 1-877-344-7529 or 1-412-317-0088.  The replay access code is 10127989.
ABOUT MGM RESORTS INTERNATIONAL
MGM Resorts International (NYSE: MGM) is an S&P 500® global entertainment company with national and international locations featuring best-in-class hotels and casinos, state-of-the-art meetings and conference spaces, incredible live and theatrical entertainment experiences, and an extensive array of restaurant, nightlife and retail offerings. MGM Resorts creates immersive, iconic experiences through its suite of Las Vegas-inspired brands. The MGM Resorts portfolio encompasses 28 unique hotel offerings including some of the most recognizable resort brands in the industry. Expanding throughout the U.S. and around the world, the company in 2018 opened MGM Springfield inMassachusetts, MGM COTAI in Macau, and the first Bellagio-branded hotel in Shanghai. The 81,000 global employees of MGM Resorts are proud of their company for being recognized as one of FORTUNE® Magazine's World's Most Admired Companies®. For more information visit us at www.mgmresorts.com.
Statements in this release that are not historical facts are "forward-looking" statements and "safe harbor statements" under the Private Securities Litigation Reform Act of 1995 that involve risks and/or uncertainties, including risks and/or uncertainties as described in the Company's public filings with the Securities and Exchange Commission.
PA Gaming Control Board to Hold Public Hearing on February 20th for Parx Casino License Renewal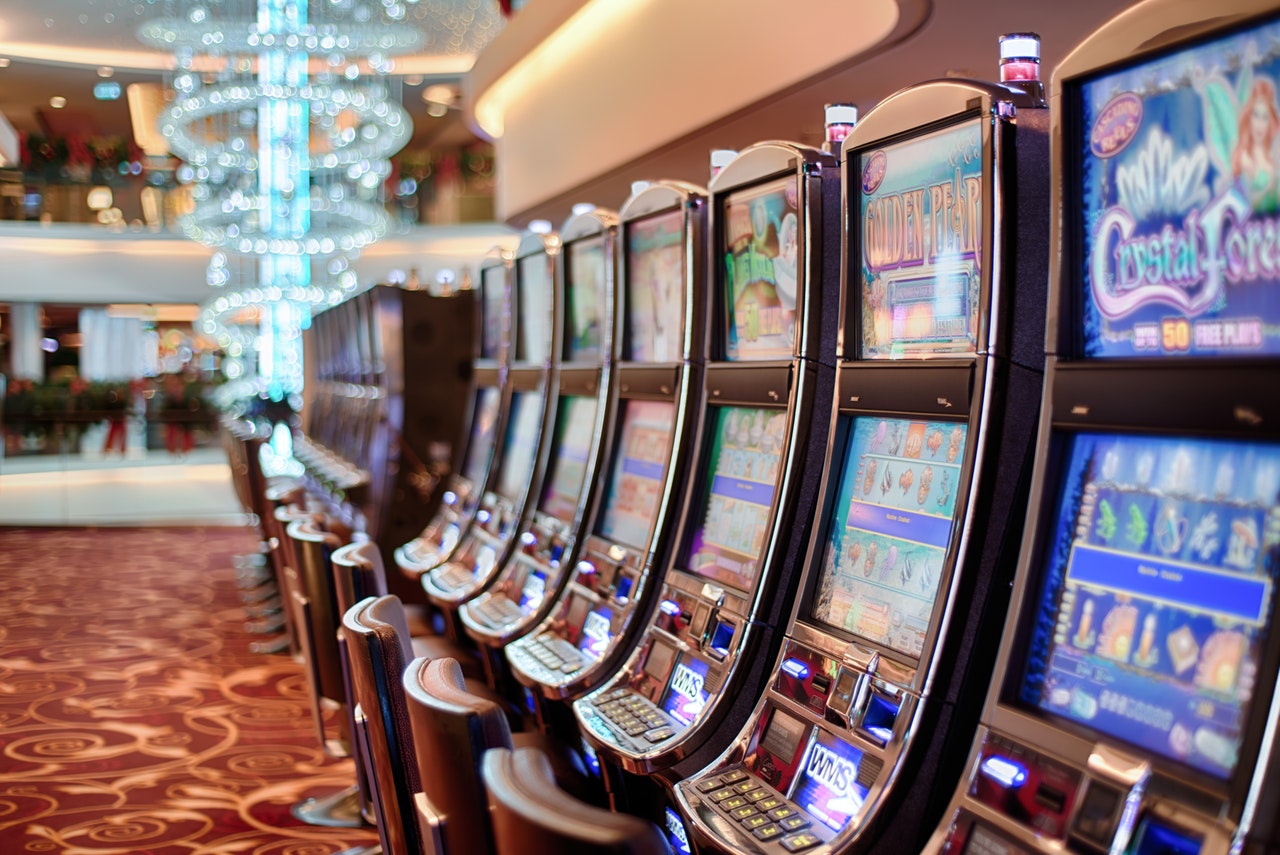 Reading Time:
3
minutes
The Pennsylvania Gaming Control Board will hold a public hearing on Wednesday, February 20, 2019 to gather evidence, including public comment, on the renewal of the Category 1 Slot Machine Operator's license for Greenwood Gaming and Entertainment, Inc., operator of the Parx Casino in Bucks County.
The hearing will begin at 10:00 a.m. in Council Chambers at the Bensalem Township Municipal Building, 2400 Byberry Road in Bensalem, Pennsylvania.
Complete information on the hearing, including links to sign up to present oral comment at the hearing or to provide written comment prior to the hearing, is on the Board's web site, www.gamingcontrolboard.pa.gov, under its Quick Links section of the home page. The deadline for registration to speak at this hearing is noon on Tuesday, February 19, 2019.
Written comments can be mailed, with a postmark no later than Tuesday, February 19th to:
PA Gaming Control Board 
P.O. Box 69060
Harrisburg, PA 17106
Attention: Board Clerk
Comments can also be faxed prior to that deadline to 717-265-7416 or e-mailed to boardclerk@pa.gov.
Pursuant to section 1326 of the Pennsylvania Race Horse Development and Gaming Act, all licenses shall be subject to renewal every five years.  The renewal application must include an update of the information since its last renewal.
To implement the renewal requirement, the Board utilizes a two-step process:
First, the 

February 20

th public hearing will be held before the Director of the PGCB's Office of Hearings and Appeals for the purpose of receiving documentary evidence, hearing testimony and building a record upon which the Board will base its licensing decision.  The hearing record, along with a report from the Director of Hearings and Appeals, will be transmitted to the Board.
The second step is to hold a separate public hearing in 

Harrisburg

 at a later date where Greenwood Gaming and Entertainment, Inc. representatives will offer oral arguments and Board members can ask additional questions.
At the renewal hearing, the burden is on the renewal applicant to establish and demonstrate, by clear and convincing evidence, its eligibility and suitability for renewal of the gaming license last renewed in November 2014.  During the hearings, the renewal applicant will be given the opportunity to demonstrate, among other things, its good character, honesty, and integrity; compliance with its statement of conditions; tax revenue generated; jobs created; amenities added since the last renewal; success in implementing its diversity plan; and involvement in the surrounding communities.
Following these proceedings, the Board will then be able to determine whether the licensee remains eligible and suitable consistent with the laws of the Commonwealth and are otherwise qualified to have the license renewed for a five-year period.
All questions that are not press-related should be referred to the PGCB's Office of Hearings and Appeals at (717) 265-7451.
About the Pennsylvania Gaming Control Board:
The Pennsylvania Gaming Control Board is tasked to oversee all aspects of the state's casino industry, along with oversight of new gaming initiatives created through amendments to the Race Horse Development and Gaming Act recently approved by the signing of Act 42 of 2017. To date, the PGCB regulates the play within the Commonwealth of Fantasy Sports Contests along with four casino operators offering Sports Wagering. Additional new gaming initiatives are expected to launch in the coming months.
The Commonwealth's casino industry currently consists of 10 stand-alone and racetrack casinos in operation, along with the two smaller resort casinos.  These facilities collectively employ 17,000 people and annually generate approximately $1.4 billion in tax revenue from slot machine and table games play. The largest portion of that money is used for property tax reduction to Pennsylvania homeowners.
Additional information about both the PGCB's gaming regulatory efforts and Pennsylvania's gaming industry can be found at gamingcontrolboard.pa.gov. You can also follow the agency on Twitter by choosing @PAGamingControl.
New Illinois Governor discusses gambling expansion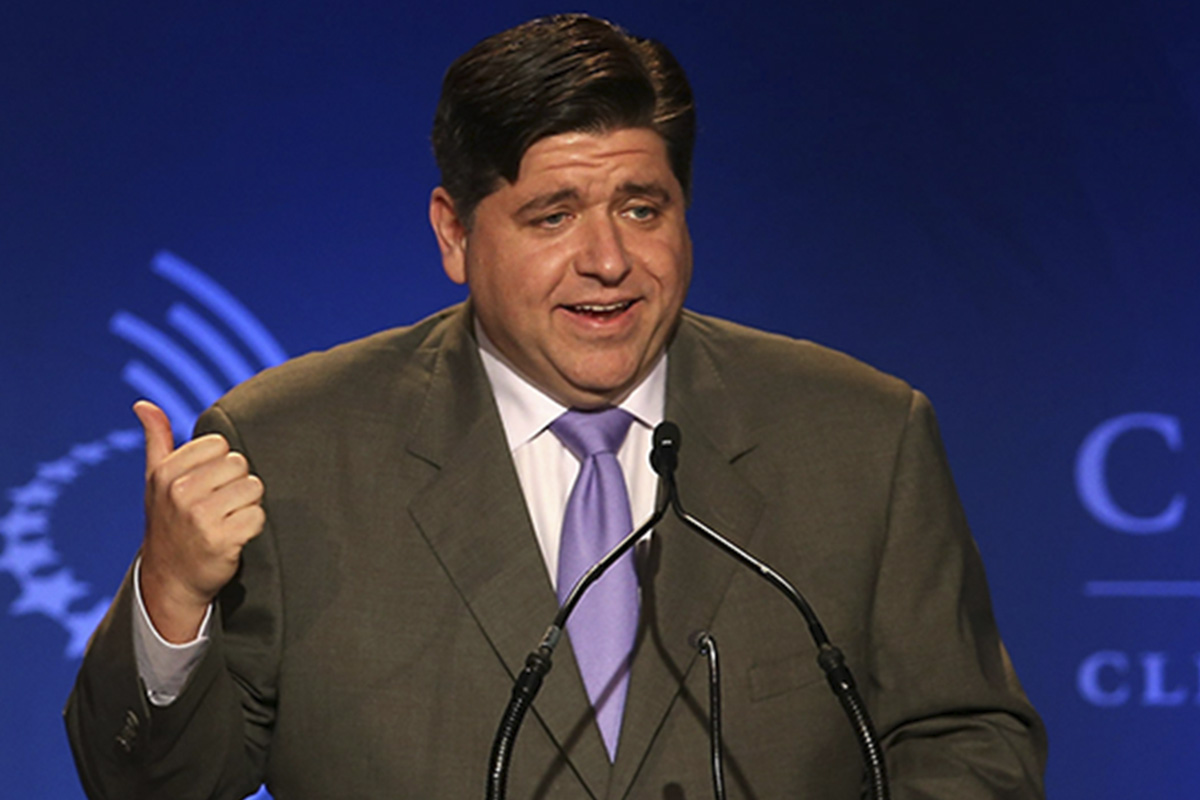 Reading Time:
1
minute
The governor that started his term on Monday has discussed a possible gaming expansion in the state.
The newly elected Illinois Governor J.B. Pritzker has already initiated discussion on the expansion of casinos in the state. He said that gambling expansion will boost the state's revenues.
Pritzker seems to have identified gambling expansion as one of the ways to balance the state budget and help pay for a capital bill is through gaming expansion. He also said that now that the Supreme Court has struck down PASPA, the federal act that prevented states from offering sports betting, Illinois has a bigger chance to pass a bill.
"We could implement that in the state as one example. There certainly are opportunities for us to expand casino gaming in the state," Pritzker said. "So those are a couple of ways for us to expand gaming. Balancing the budget is very important, it's not just about those revenue enhancements. It's also about bringing efficiencies to state government."
Moreover, he said that new casinos could be located near the state border in order to prevent that money from leaving the state. Chicago Mayor Rahm Emanuel has recently called for a casino in his city: "I don't disagree with you there's been some cannibalisation within the state and there's a limited amount of dollars that could exist in the state, but I also know this has to do with geography. Where you put a casino matters to how many dollars might flow from places they haven't seen dollars flow before… We ought to be thinking about how do we keep the dollars here that are being expended in other states."