Gambling and Tech Companies Charge Into American Sports Betting Market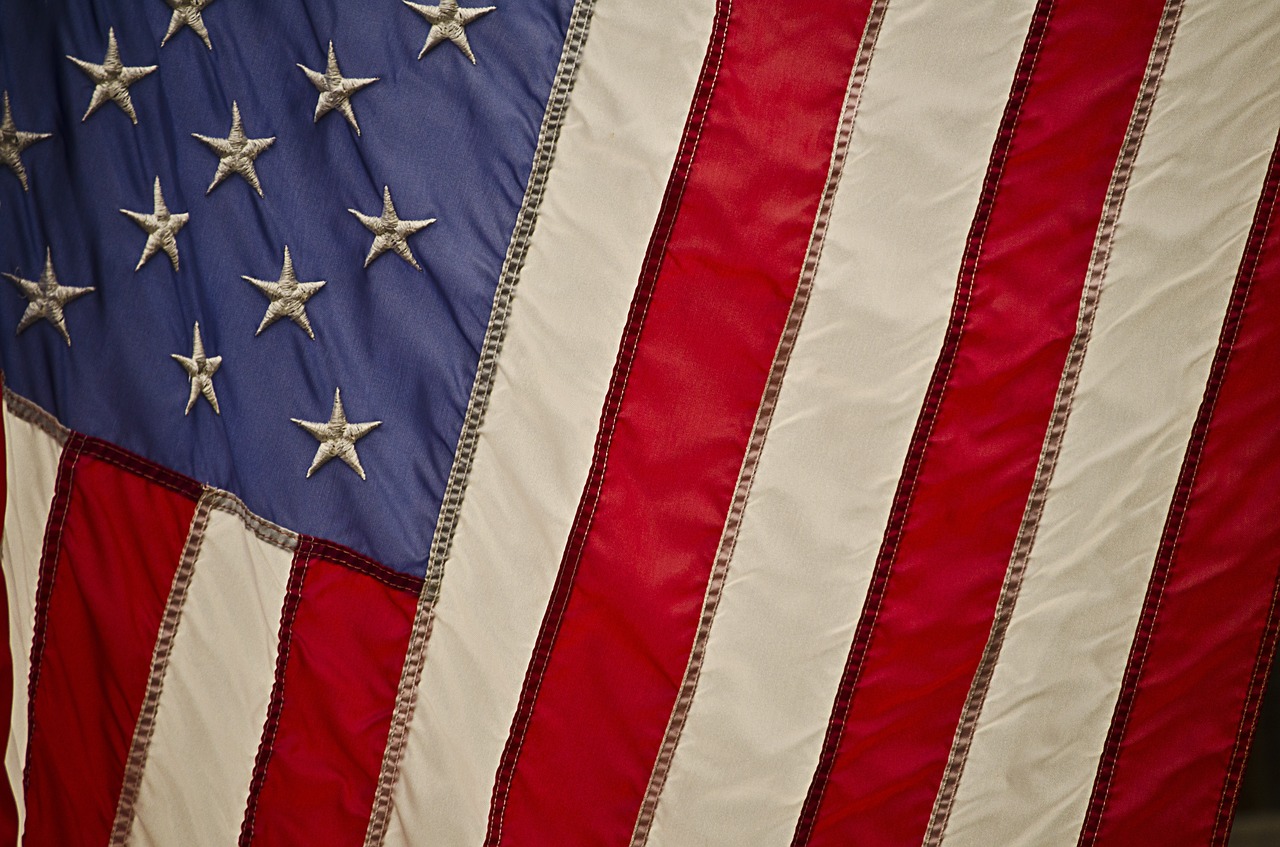 Reading Time:
5
minutes
NetworkNewsWire Editorial Coverage
A recent change in United States law has led to a gold rush in the gaming industry as numerous companies scramble to set up sports gambling operations.
The U.S. Supreme Court's overruling of 1992 gambling legislation essentially makes sports betting widely legal throughout the country.
Casinos are moving to make the most of this by opening sports books.
Technology companies are also exploring possible revenue avenues through online gambling apps.

The United States

 is set to see a 

$3

–

$5 billion

 take in the global sports betting market within a few years – a market already worth an estimated 

$40 billion

.
One of the new players in the sports gambling space is SinglePoint, Inc. (OTC: SING) (SING Profile), a tech company focused on innovation that has invested in gambling app StakeHaul. In the world of big gambling, casino companies such as Caesars Entertainment Corp. (NASDAQ: CZR) are exploring ways to add sports gambling to their existing entertainment rosters. MGM Resorts International (NYSE: MGM) already provides sports gaming alongside traditional betting options. Following suit, Penn National Gaming, Inc. (NASDAQ: PENN) has started offering sports betting at some of its casinos, as has Boyd Gaming Corp. (NYSE: BYD), which is also entering the online gambling space.
To view an infographic of this editorial, click here.
The Race to Benefit from Sports Betting
From soccer in Europe to cricket in India, people enjoy betting on the outcome of sports competitions. In fact, sports betting is one of the most popular forms of gambling in the world, producing an estimated $40 billion global industry that includes local bookmakers to national brands to international betting websites.
In the United States, this type of betting has been extremely limited since the early 1990s. Legislation designed to protect people from the harmful effects of gambling effectively made betting on sports illegal across the country, with limited exceptions in a handful of states.
The recent overturning of this law has suddenly created a new market. Because that market hasn't existed for the past 25 years, the renewed interest has revealed an infrastructural void in the American gaming industry. Technological innovations have not been applied to sports gambling, so companies are now playing catch up. The results will shape an industry estimated to be worth billions of dollars every year.
The Death and Life of U.S. Sports Gambling
This year is seeing a number of gambling companies expand their operations to include sports betting while tech companies such as SinglePoint, Inc. (OTCQB:SING) are looking at what they can do to fill a commercial void. But how did this gap in the gambling market come about in the first place?
The Professional and Amateur Sports Protection Act (PASPA) was passed by the U.S. Congress in 1992. It effectively outlawed betting on sports across the United States, with limited exceptions, including specific forms of racing; sports lotteries in Delaware, Montana and Oregon; and licensed pools in Nevada.
The law quickly became an unpopular one. By 2017, a majority of Americans reportedly wanted to see sports betting legalized so they could join in a pastime enjoyed by millions around the world. Several attempts were made to overturn the law, eventually resulting in a legal case being heard before the Supreme Court. In May, the court overturned PASPA, declaring that the law violated the 10thConstitutional Amendment.
The sports betting market was already growing around the world. Because of the nature of the business and the lack of centrally collected figures, it's impossible to accurately measure its worth, but it was estimated at around $40 billion in 2016. And now, America is expected to become a significant growth area, worth an estimated $3 billion to $5 billion within the next five years .
That's a lot of money. So how does a company such as SinglePoint go about getting a piece of the acton?
Gambling on Technology
The key to this market, like so many others, lies in online interactions and mobile technology in particular. By bringing gambling first into customers' homes and then into their pockets, tech-savvy gambling companies have vastly increased the opportunity to make small, casual bets.
One of the products that has sprung from this is StakeHaul. A mobile gambling platform, StakeHaul allows users to bet on anything. Whether it's a traditional test of machismo such as who can do the most pull-ups, a motivational bet on who will complete a chore first, or even a gamble on the outcome of world events, StakeHaul can make it happen. And with sports betting now apparently legal in the United States, StakeHaul can include that too.
StakeHaul makes it easy to carry out the sort of casual bets traditionally placed in person. The stakes need be nothing more than the honor of knowing who won, although they can just as easily be financial. The company is currently finalizing a peer-to-peer payment model that can pay out in either U.S. dollars or cryptocurrency. With internet native currencies on the rise, it makes sense for an online gambling system to recognize those types of transactions.
With more than 70,000 downloads, StakeHaul is currently the top-ranked app for making bets with friends – and those numbers are steadily increasing. Each month has seen a double-digit percentage rise in active users and bets placed through the platform.
With more than a third of Americans betting on at least one sports event every year, there are plenty of people looking to make the most of the newly loosened laws, and StakeHaul provides a way to do that. "All in all, our unique features, our ease of use, and the legal momentum behind betting in the U.S. makes our opportunity not just a home run but a grand slam," stated Jeffery Lippert, founder of StakeHaul.
Investing in the Future of Gambling
It's not surprising then that tech company SinglePoint has made an investment in StakeHaul.
Originally a full-service mobile technology provider, SinglePoint has evolved into a company with an interest in a wide range of technologies. The organization focuses on companies that have great potential and proven assets currently believed to be undervalued on the market. By investing in such companies, SinglePoint has developed a diverse portfolio of up-and-coming tech companies.
Payment systems play a large part in SinglePoint's holdings. The global payment market is changing, with finance increasingly transacted online or with smartphones. SinglePoint's payment processing systems are designed to deal with this new world. It is also working to provide cryptocurrency payment systems using Bitcoin and Ethereum, the leading global cryptocurrencies. These are technologies that will fit well with the financial side of the company's investment in StakeHaul.
But it's not all about electronic payment. SinglePoint has teamed up with New Sun Energies to provide cost effective solar power in six states. With interests in blockchain, renewable energy and the sports betting market, the company has investments in several sectors that are due to see considerable growth over the next decade.
The Bigger Game Market
History shows that gambling can lead to big wins for a business. Caesars Entertainment Corp.(NASDAQ:CZR) started off as a single bingo parlor in 1930s Nevada. Over the decades, it's become the most famous name in gaming, with 47 casinos in five countries. Its buildings play host to conventions, meetings and hundreds of thousands of tourists. The thrill of betting keeps the customers coming through the doors of those casinos and has helped to build up a legendary reputation as a place of decadence and entertainment, a reputation that also helps explain the success of over 600 bars, restaurants and clubs across the United States.
With its string of hotels and casinos, MGM Resorts International (NYSE:MGM) has done a job similar to Caesars' in turning the pleasure of gambling into a multimillion-dollar entertainment empire. Even before PASPA was struck down, MGM was profiting from sports betting as well as traditional gambling, thanks to the popularity of its venues. Hosting events such as world-class boxing matches means not just ticket receipts but also a flood of fans using the hotels and their facilities.
Penn National Gaming, Inc. (NASDAQ: PENN) might not have the glamor of the big names, but the company is still a very successful operator in the American gambling sector. It has gaming, racing and video gaming terminals spread across 29 facilities in the United States and Canada, with a focus on slot machines. The recent legal change is creating more options, and the company recently started offering sports betting at Hollywood Casino at Charles Town Races in West Virginia.
One of the largest casino companies in the United States, Boyd Gaming Corp. (NYSE:BYD) has 24 gaming properties spread across seven states. The company runs 10 sports betting operations across Nevada and has recently opened sports books at two of its Mississippi properties. It has also teamed up with FanDuel Group to engage in online betting and sports gaming opportunities across the country.
The overturning of PASPA is set to transform the American gambling industry. Both online and in casinos, sports gambling is taking off in a big way. Early adopter companies are set to benefit enormously from this change.
For more information about SinglePoint, please visit SinglePoint, Inc. (OTCQB:SING).
Source: networknewswire.com
Gaming Americas Weekly Roundup – September 18-24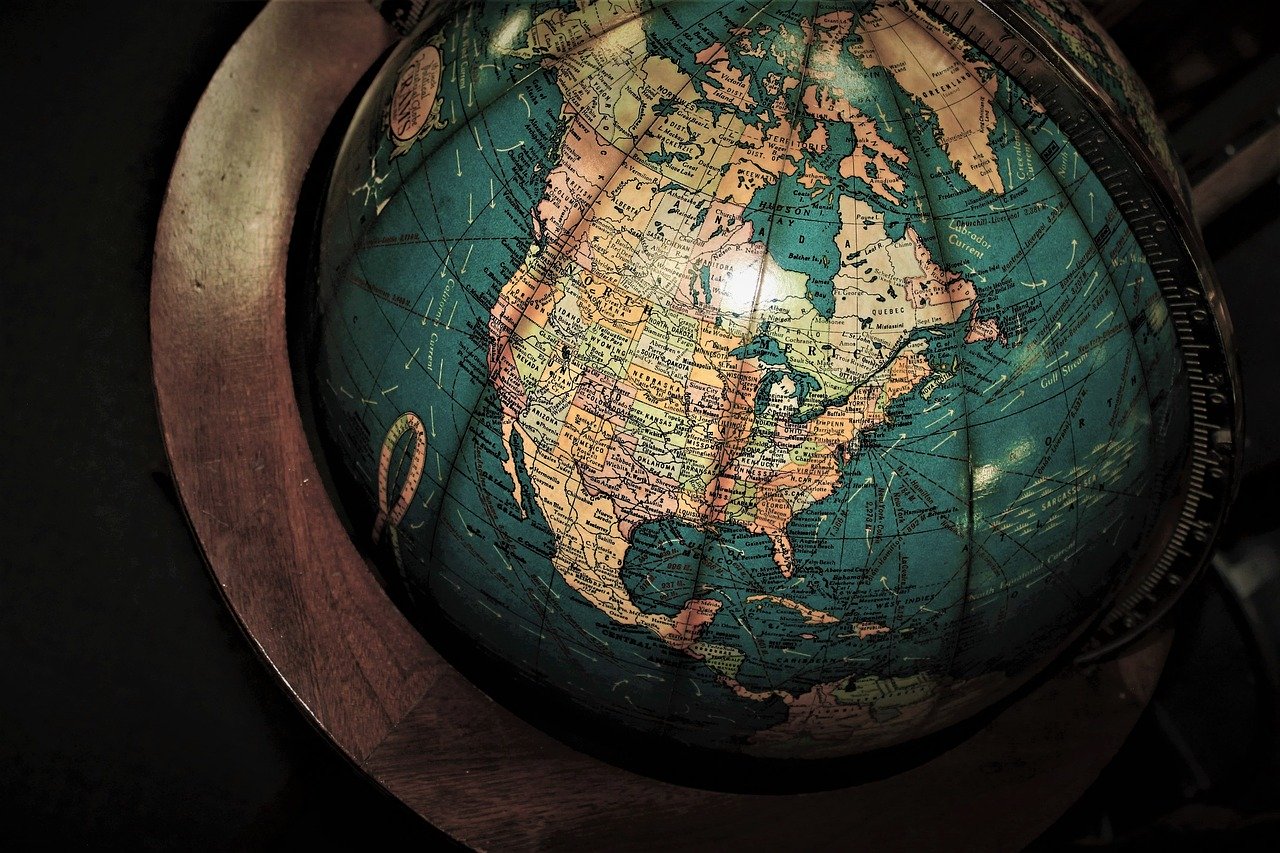 Reading Time:
2
minutes
Welcome to our weekly roundup of American gambling news again! Here, we are going through the weekly highlights of the American gambling industry which include the latest news and new partnerships. Read on and get updated.
Latest News
SB22 has introduced Lucky22, a first-of-its-kind wager placement streamlining system that is fully integrated into its proprietary K22 self-service gaming kiosk. The patent-pending Lucky22 button provides the player with a set of simple, tailored wagering offers, which can adjust the bet and amount wagered based on how much the player wants to win.
Twenty-Nine Palms Band of Mission Indians, a Native American Tribe in Southern California, has standardised its growing business and government operations on Oracle Fusion Cloud Applications Suite to support its mission of being a self-sustaining, independent Tribe.
Several points in Shawnee, Okla., are shining brighter now that JCM Global has installed numerous outdoor digital signs for the Citizen Potawatomi Nation. The Citizen Potawatomi Nation Monument now glows with a 10mm Mitsubishi NXL Series measuring 9.5 feet wide x 5 feet high and enables the Tribe to dynamically communicate messages to members and visitors.
In an effort to combat illegal gaming activities, Michigan Gaming Control Board Executive Director Henry Williams recently met with Flint Mayor Sheldon Neeley and State Rep. Cynthia Neeley (D-Flint) to discuss strategies to help deter and crack down on illegal gaming operations in the city.
Win Systems is going to attend G2E Las Vegas, to be held October 10–12 at the Venetian Expo. The company will be at the same booth as last year, #4447, where visitors will be able to see and learn first-hand about all the latest innovations designed to optimise casino operations and player experience.
edX, a leading global online learning platform from 2U Inc., and global technology leader HP Inc. announced a new online Professional Certificate programme in Esports Management, Game Design, and Programming to bring cutting-edge skills to learners globally.
CT Gaming has officially announced its attendance at G2E 2023, taking place in Las Vegas from 10-12 October. The Expo is recognised across the industry as a crucible of innovation and business opportunities, where CT Gaming will be presenting a blend of its legacy products and new developments at stand 2050.
INTELITY announced that it will exhibit at the 2023 Global Gaming Expo from October 9–12 at The Venetian Expo in Las Vegas, Nevada. During G2E 2023, INTELITY will highlight the latest updates to its cloud-based Platform R5, as well as its newly updated API capabilities, both used by dozens of casinos around the world.
Partnerships
SharpLink Gaming announced that SaharaBets will be the first U.S. sports betting operator to begin integration of SharpLink's innovative new C4 BetSense technology into its online betting platform.
CT Interactive has signed a distribution deal with Vivelo24. Through this agreement, the Mexican players will get the chance to experience the amazing products of the leading online provider CT Interactive.
Playtech has announced its continued partnership with betPARX. Under this collaboration, betPARX has integrated Playtech's industry-leading IMS platform and native mobile applications to power its launch in Maryland.
With the grand opening of The Queen Baton Rouge, the first land-based casino in the city, The Queen Casino & Entertainment has successfully launched Konami Gaming's SYNKROS casino management system.
Gaming Americas Weekly Roundup – September 11-17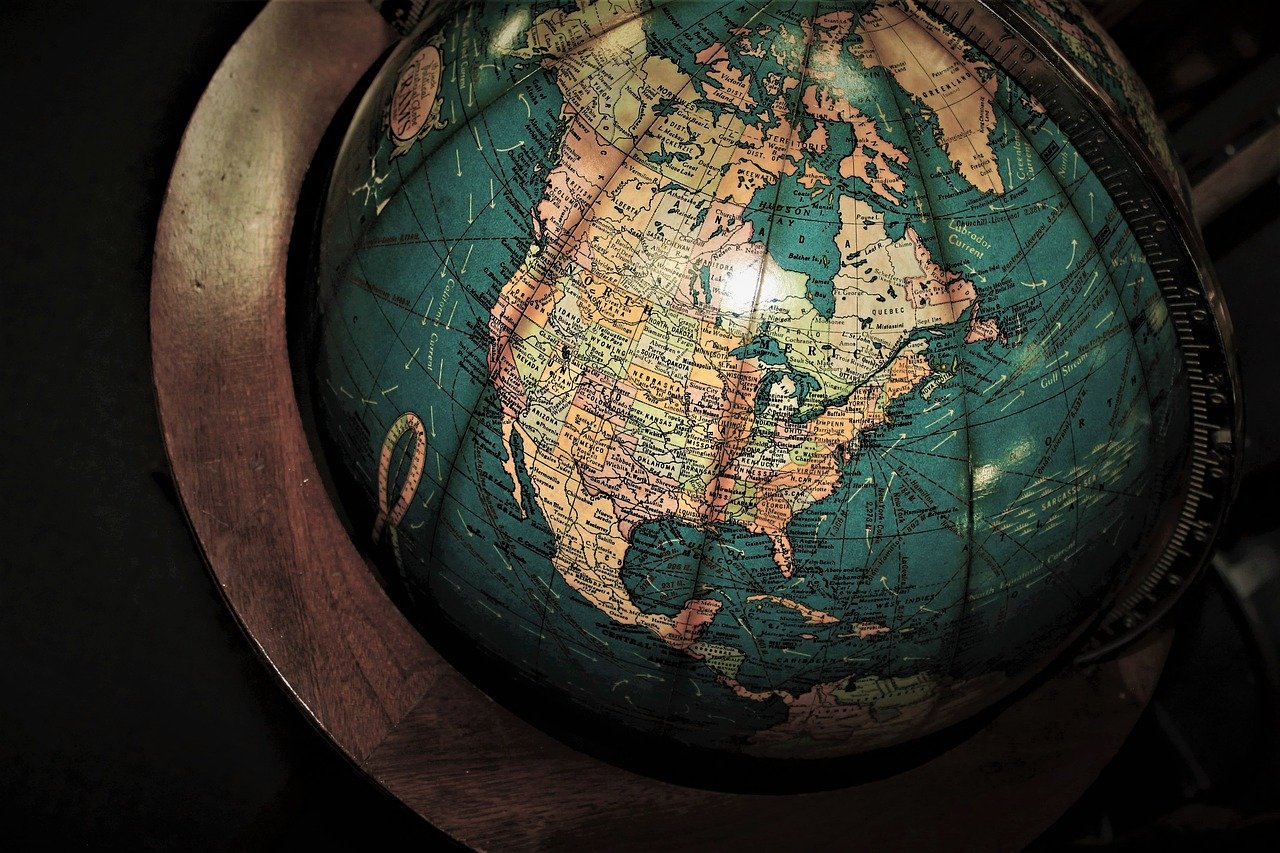 Reading Time:
2
minutes
Welcome to our weekly roundup of American gambling news again! Here, we are going through the weekly highlights of the American gambling industry which include the latest news and new partnerships. Read on and get updated.
Latest News
Potawatomi Hotel & Casino has opened the second phase of its $190m renovation project with two new gaming areas; ElevenHundred and the Atrium, offering more slots, table games, new bars and new restaurants.
Tipico Sportsbook has launched a new digital marketing campaign for the NFL and college football season. Named "Bet Against Your Rival," this initiative engages NFL fans in Colorado, Ohio and New Jersey, where Tipico operates. The eligible customers in these states will receive weekly bet credits, allowing them to bet against their home team's historic rivals.
Rush Street Interactive's BetRivers and PlaySugarHouse platforms have introduced the Prop Central offering to coincide with the start of the NFL season. The product presents multiple player prop wagering options in one location, allowing bettors to navigate through the range of markets with fewer clicks.
Caesars Entertainment, in partnership with Keeneland and Red Mile Gaming & Racing, celebrated the grand opening of Caesars Sportsbook at Red Mile. The more than 4600-square-foot sportsbook in Lexington is the only retail sportsbook in Central Kentucky.
Yaamava' Resort & Casino at San Manuel has been named the winner in two categories in the 2023 USA Today 10Best Readers' Choice Awards. First for the Best Casino Outside of Las Vegas, ranked No. 1 among fans nationwide; and Yaamava's fine dining restaurant, The Pines Modern Steakhouse, was also voted the "Best Casino Restaurant" this year.
Mohegan INSPIRE has appointed Chen Si as its President and Wade Howk as its chief operating officer. As President, Chen Si will guide strategic planning and operational results at Mohegan INSPIRE. As COO, Wade Howk will serve as the second in command at the property and assist the President, Chen Si, in carrying out his duties.
Betfred USA has appointed Kresimir Spajic as its new CEO. He will spearhead the sportsbook's vision, strategy and operational execution across ten US states, which include the likes of Colorado, Ohio and Nevada.
Partnerships
Table Trac Inc. announced it has signed an agreement to replace a competitor's system with the CasinoTrac casino management system, for the Red Cliff Band of Lake Superior at Legendary Waters Resort and Casino, in Bayfield, Wisconsin.
Braight AI has formed a strategic partnership with Amazon Web Services (AWS) in Mexico. The collaboration marks a significant milestone for Braight as it extends its international reach and harnesses the power of AWS cloud services to equip financial institutions in Mexico to make informed data-driven decisions, mitigate risks and optimise their marketing strategies.
Quick Custom Intelligence (QCI), a leading enterprise solutions provider, announced an extension of their partnership with Black Oak Casino & Resort. Building on the success of the QCI Enterprise Platform, Black Oak will now incorporate the QCI Power Pack and Events modules to elevate guest satisfaction and bolster profitability.
Genius Sports Limited has struck a new partnership with Snap Inc. to power immersive augmented reality (AR) fan experiences via Snapchat Lenses. Genius Sports will help to power the next wave of Snapchat Lenses through NFL Official League Data, providing millions of fans with phone-based, highly shareable content.
Gaming Americas Weekly Roundup – September 4-10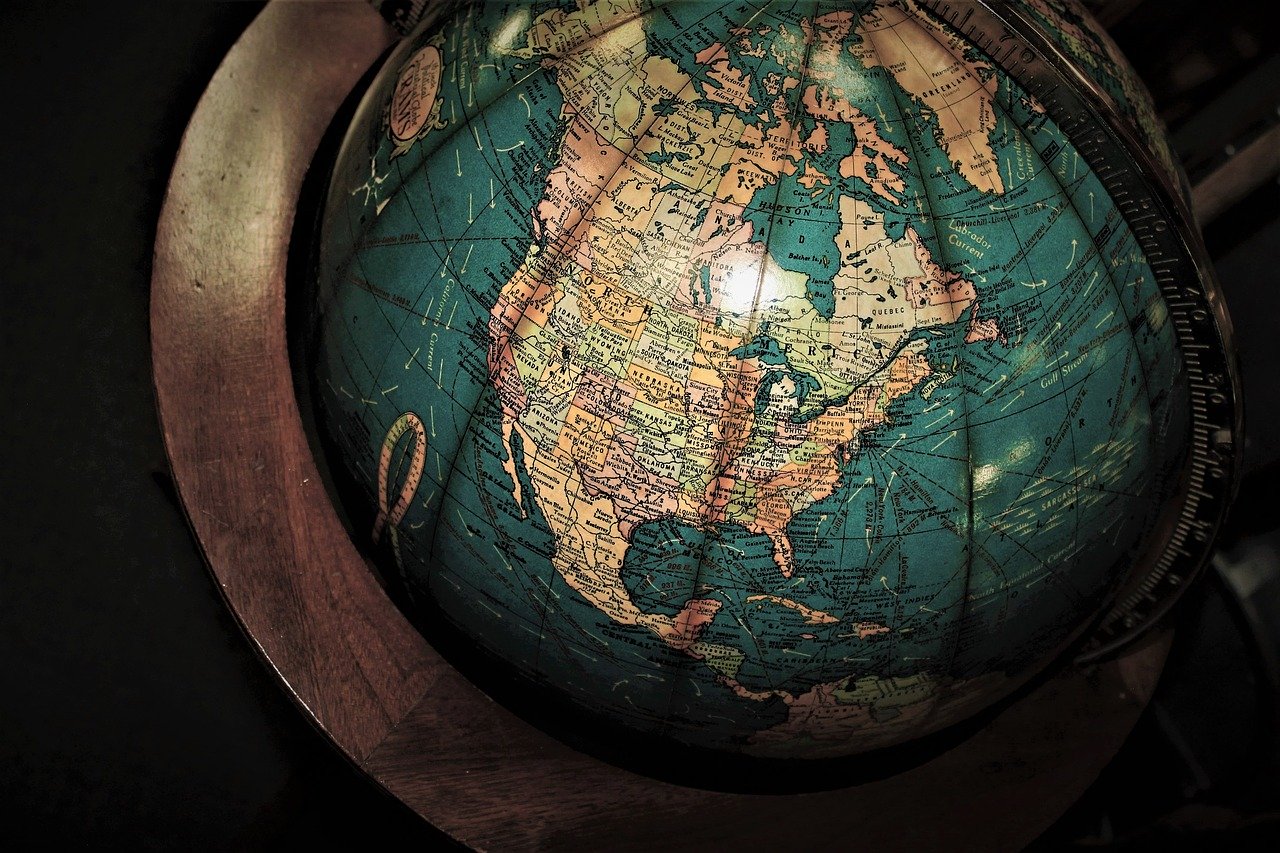 Reading Time:
2
minutes
Welcome to our weekly roundup of American gambling news again! Here, we are going through the weekly highlights of the American gambling industry which include the latest news and new partnerships. Read on and get updated.
Latest News
MGM Resorts International and BetMGM announced that they are launching a responsible gaming campaign at nine National Football League (NFL) stadiums, promoting their responsible gaming programme GameSense during this football season. With this development, MGM Resorts and BetMGM are among the first gaming operators to promote responsible gaming through marketing within League venues.
Mobile sports betting is coming to Kentucky, and Caesars Entertainment announced that its flagship sports wagering app, Caesars Sportsbook, is now available for download and registration. Sports fans who want to prepare for the launch of mobile sports wagering can download the Caesars Sportsbook app on iOS and Android or visit caesars.com/sportsbook on desktop to register and take advantage of a special early deposit offer when depositing between September 7 and 27.
Pragmatic Play has launched a localised Roulette table for operators in Brazil. Creating its first Brazilian Portuguese-language version of its leading Live Casino product, the new release includes Pragmatic Play's signature high-quality studio, boasting a 4K immersive view which Brazilian operators will now benefit from.
BetMGM announced that Buffalo, a land-based casino favourite, is now available at its online casino. BetMGM is the world's first online casino to offer the Buffalo slot. Buffalo now is available to play at BetMGM in New Jersey and the operator plans to launch the game in the near future in Pennsylvania and Michigan.
SharpLink Gaming announced the successful launch of LeagueSafe's new, highly rated mobile app, with over 16,000 downloads by fantasy sports players since the app's debut in Google Play and the Apple App Store in early August.
Betr Holdings announced it has officially launched its real money sportsbook product in Virginia, its third real money online sports betting (OSB) state following Ohio and Massachusetts. The Betr Fantasy & Sportsbook app is available on the iOS store and the Betr – Microbetting app is available on the Google Play store.
Century Casinos announced that it completed the sale of the real estate assets of Century Casino & Hotel Edmonton, Century Casino St. Albert and Century Mile Racetrack and Casino in Edmonton, Alberta and Century Downs Racetrack and Casino in Calgary, Alberta (collectively, the Century Canadian Portfolio) to subsidiaries of VICI Properties Inc. for an aggregate purchase price of CAD 221.7 million (USD 162.4 million) in cash.
Gaming Laboratories International is now the first laboratory accredited in the State of Paraná and the first laboratory to be accredited following a formal laboratory accreditation process in Brazil. The milestone achievement builds on GLI's 25 years of service to the gaming industry throughout Latin America and the Caribbean.
Partnerships
Bravery Gaming and Konami Gaming announced a groundbreaking partnership that will revolutionise the Coin Operated Amusement Machine (COAM) landscape in Georgia. Konami has chosen Bravery Gaming to be the exclusive distributor of its games in regulated non-casino markets, beginning with the state of Georgia.
SCCG Management announced a strategic partnership with the innovative sports league, Pillow Fight Championship (PFC). This collaboration aims to elevate PFC's global stature, leveraging SCCG's extensive experience with sports leagues and teams across North America.