Gambling and Tech Companies Charge Into American Sports Betting Market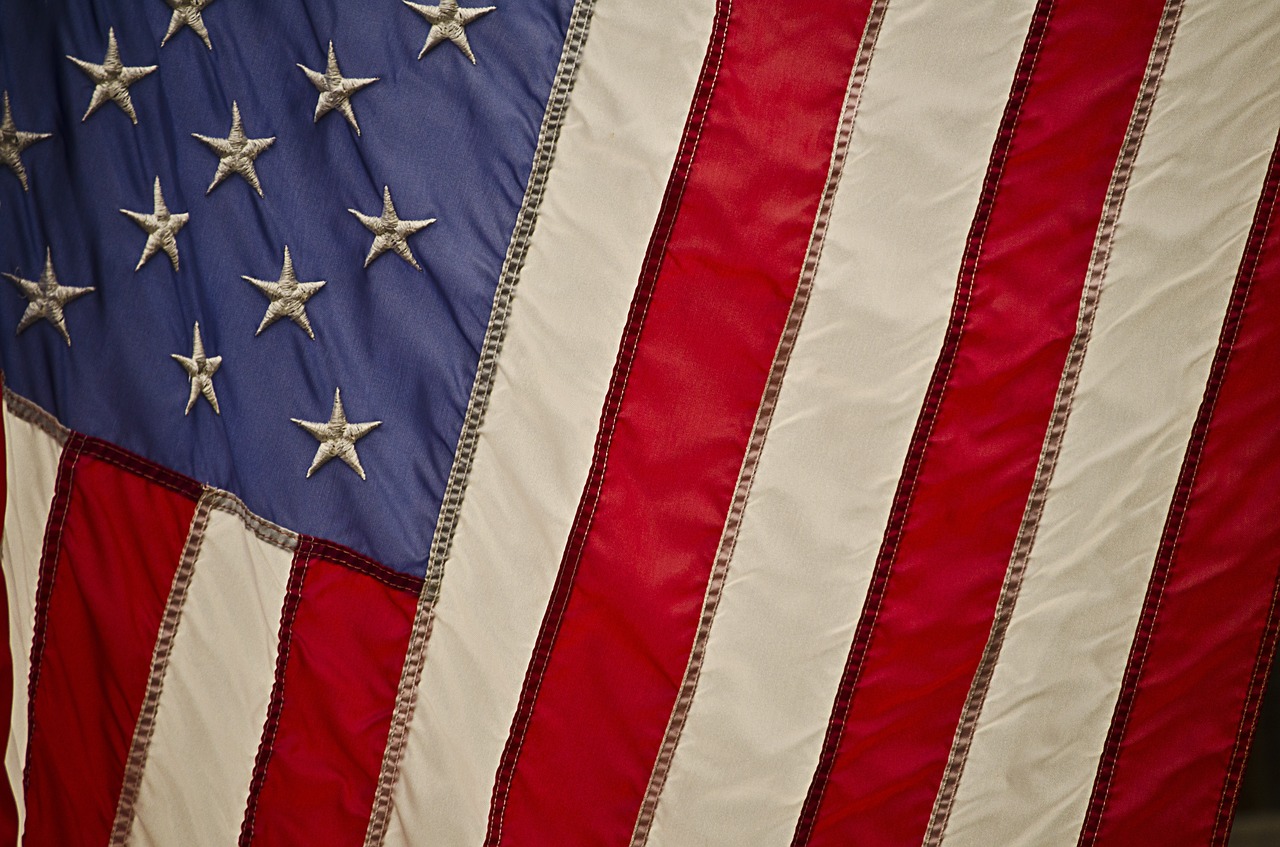 Reading Time:
5
minutes
NetworkNewsWire Editorial Coverage
A recent change in United States law has led to a gold rush in the gaming industry as numerous companies scramble to set up sports gambling operations.
The U.S. Supreme Court's overruling of 1992 gambling legislation essentially makes sports betting widely legal throughout the country.
Casinos are moving to make the most of this by opening sports books.
Technology companies are also exploring possible revenue avenues through online gambling apps.

The United States

 is set to see a 

$3

–

$5 billion

 take in the global sports betting market within a few years – a market already worth an estimated 

$40 billion

.
One of the new players in the sports gambling space is SinglePoint, Inc. (OTC: SING) (SING Profile), a tech company focused on innovation that has invested in gambling app StakeHaul. In the world of big gambling, casino companies such as Caesars Entertainment Corp. (NASDAQ: CZR) are exploring ways to add sports gambling to their existing entertainment rosters. MGM Resorts International (NYSE: MGM) already provides sports gaming alongside traditional betting options. Following suit, Penn National Gaming, Inc. (NASDAQ: PENN) has started offering sports betting at some of its casinos, as has Boyd Gaming Corp. (NYSE: BYD), which is also entering the online gambling space.
To view an infographic of this editorial, click here.
The Race to Benefit from Sports Betting
From soccer in Europe to cricket in India, people enjoy betting on the outcome of sports competitions. In fact, sports betting is one of the most popular forms of gambling in the world, producing an estimated $40 billion global industry that includes local bookmakers to national brands to international betting websites.
In the United States, this type of betting has been extremely limited since the early 1990s. Legislation designed to protect people from the harmful effects of gambling effectively made betting on sports illegal across the country, with limited exceptions in a handful of states.
The recent overturning of this law has suddenly created a new market. Because that market hasn't existed for the past 25 years, the renewed interest has revealed an infrastructural void in the American gaming industry. Technological innovations have not been applied to sports gambling, so companies are now playing catch up. The results will shape an industry estimated to be worth billions of dollars every year.
The Death and Life of U.S. Sports Gambling
This year is seeing a number of gambling companies expand their operations to include sports betting while tech companies such as SinglePoint, Inc. (OTCQB:SING) are looking at what they can do to fill a commercial void. But how did this gap in the gambling market come about in the first place?
The Professional and Amateur Sports Protection Act (PASPA) was passed by the U.S. Congress in 1992. It effectively outlawed betting on sports across the United States, with limited exceptions, including specific forms of racing; sports lotteries in Delaware, Montana and Oregon; and licensed pools in Nevada.
The law quickly became an unpopular one. By 2017, a majority of Americans reportedly wanted to see sports betting legalized so they could join in a pastime enjoyed by millions around the world. Several attempts were made to overturn the law, eventually resulting in a legal case being heard before the Supreme Court. In May, the court overturned PASPA, declaring that the law violated the 10thConstitutional Amendment.
The sports betting market was already growing around the world. Because of the nature of the business and the lack of centrally collected figures, it's impossible to accurately measure its worth, but it was estimated at around $40 billion in 2016. And now, America is expected to become a significant growth area, worth an estimated $3 billion to $5 billion within the next five years .
That's a lot of money. So how does a company such as SinglePoint go about getting a piece of the acton?
Gambling on Technology
The key to this market, like so many others, lies in online interactions and mobile technology in particular. By bringing gambling first into customers' homes and then into their pockets, tech-savvy gambling companies have vastly increased the opportunity to make small, casual bets.
One of the products that has sprung from this is StakeHaul. A mobile gambling platform, StakeHaul allows users to bet on anything. Whether it's a traditional test of machismo such as who can do the most pull-ups, a motivational bet on who will complete a chore first, or even a gamble on the outcome of world events, StakeHaul can make it happen. And with sports betting now apparently legal in the United States, StakeHaul can include that too.
StakeHaul makes it easy to carry out the sort of casual bets traditionally placed in person. The stakes need be nothing more than the honor of knowing who won, although they can just as easily be financial. The company is currently finalizing a peer-to-peer payment model that can pay out in either U.S. dollars or cryptocurrency. With internet native currencies on the rise, it makes sense for an online gambling system to recognize those types of transactions.
With more than 70,000 downloads, StakeHaul is currently the top-ranked app for making bets with friends – and those numbers are steadily increasing. Each month has seen a double-digit percentage rise in active users and bets placed through the platform.
With more than a third of Americans betting on at least one sports event every year, there are plenty of people looking to make the most of the newly loosened laws, and StakeHaul provides a way to do that. "All in all, our unique features, our ease of use, and the legal momentum behind betting in the U.S. makes our opportunity not just a home run but a grand slam," stated Jeffery Lippert, founder of StakeHaul.
Investing in the Future of Gambling
It's not surprising then that tech company SinglePoint has made an investment in StakeHaul.
Originally a full-service mobile technology provider, SinglePoint has evolved into a company with an interest in a wide range of technologies. The organization focuses on companies that have great potential and proven assets currently believed to be undervalued on the market. By investing in such companies, SinglePoint has developed a diverse portfolio of up-and-coming tech companies.
Payment systems play a large part in SinglePoint's holdings. The global payment market is changing, with finance increasingly transacted online or with smartphones. SinglePoint's payment processing systems are designed to deal with this new world. It is also working to provide cryptocurrency payment systems using Bitcoin and Ethereum, the leading global cryptocurrencies. These are technologies that will fit well with the financial side of the company's investment in StakeHaul.
But it's not all about electronic payment. SinglePoint has teamed up with New Sun Energies to provide cost effective solar power in six states. With interests in blockchain, renewable energy and the sports betting market, the company has investments in several sectors that are due to see considerable growth over the next decade.
The Bigger Game Market
History shows that gambling can lead to big wins for a business. Caesars Entertainment Corp.(NASDAQ:CZR) started off as a single bingo parlor in 1930s Nevada. Over the decades, it's become the most famous name in gaming, with 47 casinos in five countries. Its buildings play host to conventions, meetings and hundreds of thousands of tourists. The thrill of betting keeps the customers coming through the doors of those casinos and has helped to build up a legendary reputation as a place of decadence and entertainment, a reputation that also helps explain the success of over 600 bars, restaurants and clubs across the United States.
With its string of hotels and casinos, MGM Resorts International (NYSE:MGM) has done a job similar to Caesars' in turning the pleasure of gambling into a multimillion-dollar entertainment empire. Even before PASPA was struck down, MGM was profiting from sports betting as well as traditional gambling, thanks to the popularity of its venues. Hosting events such as world-class boxing matches means not just ticket receipts but also a flood of fans using the hotels and their facilities.
Penn National Gaming, Inc. (NASDAQ: PENN) might not have the glamor of the big names, but the company is still a very successful operator in the American gambling sector. It has gaming, racing and video gaming terminals spread across 29 facilities in the United States and Canada, with a focus on slot machines. The recent legal change is creating more options, and the company recently started offering sports betting at Hollywood Casino at Charles Town Races in West Virginia.
One of the largest casino companies in the United States, Boyd Gaming Corp. (NYSE:BYD) has 24 gaming properties spread across seven states. The company runs 10 sports betting operations across Nevada and has recently opened sports books at two of its Mississippi properties. It has also teamed up with FanDuel Group to engage in online betting and sports gaming opportunities across the country.
The overturning of PASPA is set to transform the American gambling industry. Both online and in casinos, sports gambling is taking off in a big way. Early adopter companies are set to benefit enormously from this change.
For more information about SinglePoint, please visit SinglePoint, Inc. (OTCQB:SING).
Source: networknewswire.com

Gaming Americas Weekly Roundup – August 8-14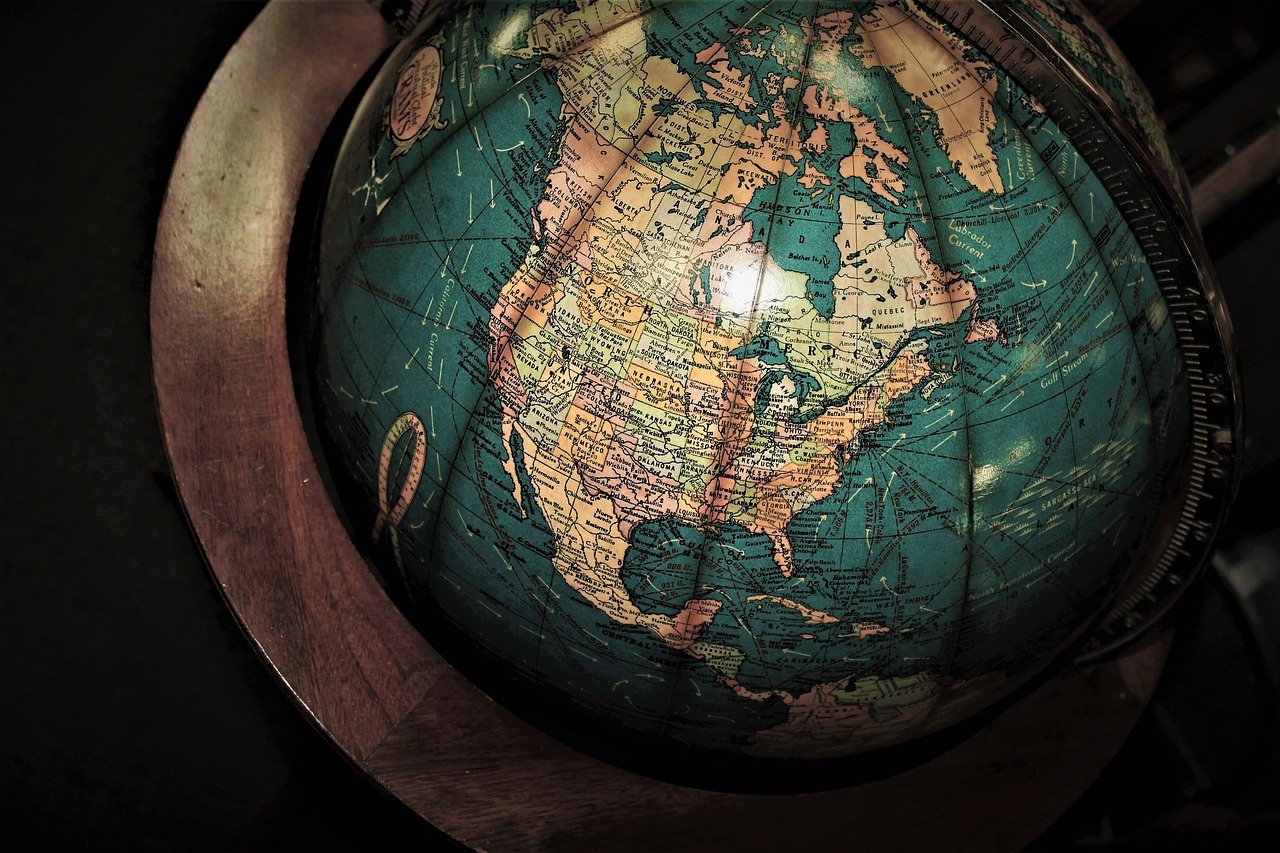 Reading Time:
2
minutes
Welcome to our weekly roundup of American gambling news again! Here, we are going through the weekly highlights of the American gambling industry which include the latest news and new partnerships. Read on and get updated.
Latest News
Playmaker Capital has announced that it has acquired 100% of the digital assets of sports media publisher, JuanFutbol.
GameSquare Esports has scheduled its second-quarter 2022 financial results conference call with the investment community on Monday, August 29, 2022, at 8:00 am ET.
Sports betting entrepreneur Joey Levy and media mogul Jake Paul announced the creation of Betr, the first direct-to-consumer micro-betting focused sports betting company.
Novibet announced a new multi-year market access agreement with Caesars Entertainment, providing Novibet the opportunity to conduct online sports betting and iGaming operations in New Jersey.
Flutter Entertainment has provided independent research funding to the Responsible Gambling Council in Canada to support first-of-its-kind baseline research to inform global marketing and advertising standards in gambling for Operators and Regulators.
Table Trac has announced that it has signed an agreement to install the CasinoTrac management system at both the Bighorn Casino and the Longhorn Casino in Las Vegas, Nevada.
Barstool Sportsbook has announced plans to open the first physical sports betting facility at a NASCAR track.
New Partnerships
Evolv Technology has entered into a partnership with Hard Rock International. As per the deal, Evolv will support the casino's mission to improve the overall customer experience at the Seminole Hard Rock in Hollywood, FL and in Tampa, FL by installing the company's free flow, touchless security screening technology.
Betsson has become the sponsor of Brazilian football team Club Athletico Paranaense. Betsson will feature on the lower back of the club's shirt, with the deal running until the end of 2023. The brand's logo will additionally be visible on the team's women's kit.
ODDSworks has finalised an agreement to bring Jumbo Technology's unique and innovative casino-proven games to the North American market via its BETguard remote game Server.
U.S. Integrity has announced a comprehensive partnership with the Silver Reef Casino, which is preparing to launch its sportsbook in the state of Washington. U.S. Integrity will provide integrity monitoring services via its proprietary dashboard to Silver Reef Casino and Lummi Tribal Gaming Agency.
Caesars Entertainment and the Eastern Band of Cherokee Indians announced their partnership in the development of Caesars Virginia, which officially breaks ground in Danville last week.
IGT has signed a multi-year contract with Nisqually Red Wind Casino in Washington State. Under the terms of the agreement, Nisqually Red Wind Casino in Olympia will leverage the award-winning IGT PlaySports platform, deploy IGT PlaySports betting kiosks and partner with the IGT trading advisory team.
WynnBet and SportsGrid announced a strategic programme sponsorship of the In-Game Live All Access Saturday edition. The WynnBet content sponsorship will include major sports betting coverage focused on college events, MLB, NBA, NHL and more.
New Appointments
Gaming Laboratories International (GLI) has announced the promotion of three client services staff to new positions. Patrick Cottingham is now Client Services Manager, and Jamie Garcia and Christos Karountzos are now Senior Account Executives.
BCLC's Board of Directors announced that Pat Davis has been appointed BCLC's President and CEO.
Light & Wonder Inc. has appointed Roxane Lukas as its Chief People Capability Officer (CPCO).
Gaming Americas Weekly Roundup – August 1-7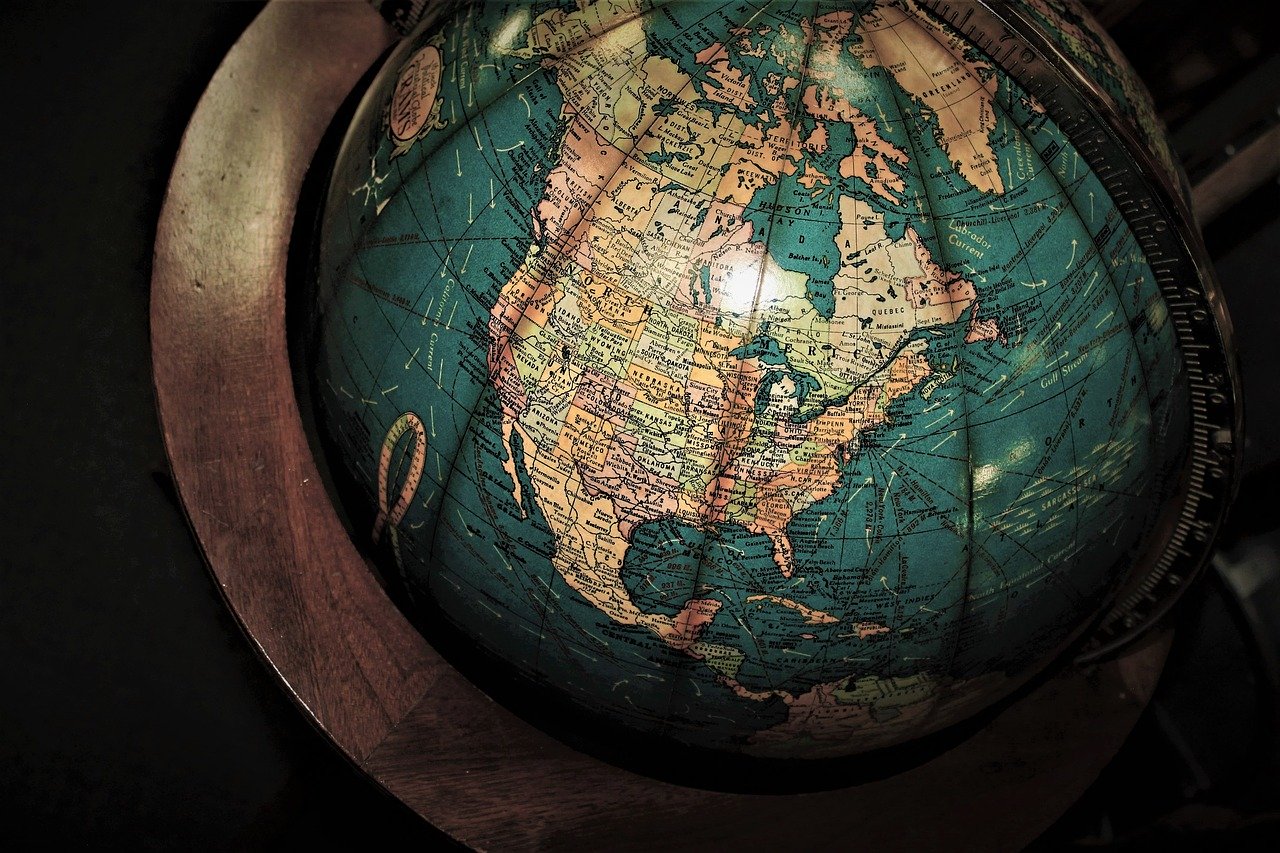 Reading Time:
2
minutes
Welcome to our weekly roundup of American gambling news again! Here, we are going through the weekly highlights of the American gambling industry which include the latest news and new partnerships. Read on and get updated.
Latest News
Lotto.com, the first digital platform for ordering lottery tickets on any device, with no app download or deposit required, has announced its expansion into three new states: New York, Texas and Colorado.
The Sports Betting Conference Committee has reached an agreement on legislation to legalise sports betting in Massachusetts. The legislation would allow for wagering on both professional and collegiate sports in the Bay State.
Rush Street Interactive (RSI) has opened its BetRivers retail sportsbook in Maryland last week, in partnership with Bingo World, featuring 12 self-service kiosks and three over-the-counter machines on a 3000-square-foot facility.
WarHorse Gaming held its second groundbreaking during an event at Horsemen's Park, the future site of WarHorse Omaha. The event took featured remarks from Lance Morgan, President and CEO of Ho-Chunk Inc, Garald "Wally" Wollesen, Nebraska Horsemen President, and others.
OddsJam has announced that it has completed the acquisition of OddsBoom, an odds comparison platform. The purchase will help OddsJam expand its presence as a premium content and data provider for regulated sports betting.
PLAYSTUDIOS Inc., the creator of the playAWARDS loyalty platform and an award-winning developer of free-to-play mobile and social games that offer real-world rewards to players, has launched its new blockchain division, playBLOCKS.
New Partnerships
Resorts Digital Gaming has signed a pioneering deal with casino influencer team the Slot Squad to create a unique online experience for their customers. In a first-of-its-kind partnership, the Slot Squad joins Resorts Live, a proprietary platform developed by RDG to showcase online casino games and content.
Codere presented at a press conference held at the Más Monumental stadium, its step forward in sponsorship of the Club Atlético River Plate of Argentina. The gaming operator acquires the Club's "Main sponsor" category, being placed on the front of the official game and training shirt.
The Detroit Lions announced a partnership with Soaring Eagle Casino and Resort which includes presenting partnership on the upcoming "Inside the Den" television specials, weekly "Inside the Pride" episodes for the 2022 season as well as Power Hour presented by Soaring Eagle Casino and Resort at Ford Field on Detroit Lions gamedays.
SB22 has partnered with Optimove. The partnership demonstrates SB22's focus on developing highly tailored promotions using Artificial Intelligence and Machine Learning to enhance its operator portfolio's marketing capabilities by executing sophisticated CRM Marketing campaigns.
Sirplay has partnered with blockchain sportsbook Moonbet, setting out a joint objective to internationally rollout "Web3 sports betting".
Bally's Corporation has announced a marketing partnership designating Bally Bet as an official sports betting partner of New York Yankees.
Catena Media has announced a significant media agreement in North America, signing a multi-year partnership with Advance Local's NJ.com.
New Appointments
Aruze Gaming America (AGA) has appointed Kurt Hansen as its new Vice President of iGaming. His responsibilities will include building and strengthening the company's iGaming products. He will oversee all the company's iGaming operations as its new VP.
FanDuel Group has appointed Carolyn Renzin to the position of Chief Legal Officer. Renzin will continue in her role as Chief Compliance Officer for FanDuel Group.
Gaming Americas Weekly Roundup – July 25-31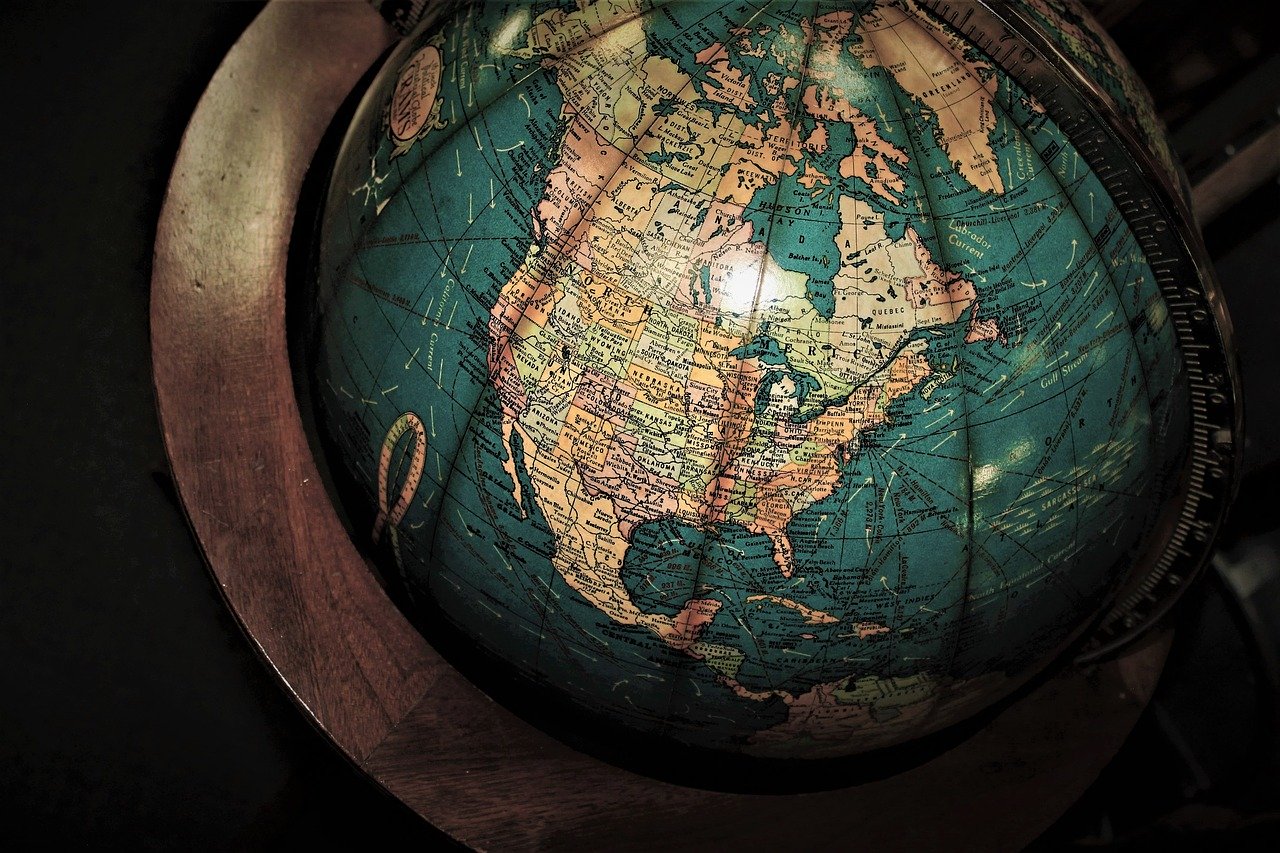 Reading Time:
2
minutes
Welcome to our weekly roundup of American gambling news again! Here, we are going through the weekly highlights of the American gambling industry which include the latest news and new partnerships. Read on and get updated.
Latest News
Internet Vikings has launched its iGaming hosting operations in Iowa, as the company works to further develop its US presence. Established in Sweden in 2008, Internet Vikings provides hosting and marketing solutions for iGaming operators.
The AGEM & AGA Annual Golf Classic, presented by JCM Global, has raised $180,000 for the International Centre for Responsible Gaming (ICRG). To date, the event has raised nearly $2.5 million to support the ICRG and its research into problem gambling.
MegaFans, the first open-source esports platform bridging Web2 and Web3, has announced that its Summer Extravaganza Tournament will have a $100,000 prize pool, an opportunity for its rapidly growing base of mobile gamers to win cash, gift cards, cryptocurrency, NFTs and more.
Penn National Gaming Inc has announced that its subsidiary Score Digital Sports Ventures (Canada) Inc has launched its proprietary risk and trading platform, the culmination of theScore Bet's strategy to bring its sportsbook technology in-house.
Pragmatic Play, a leading content provider to the iGaming industry, has strengthened its position in Buenos Aires City, Argentina following the approval of its Live Casino content by the capital city's regulator.
International Game Technology (IGT) has announced that its subsidiary, IGT Global Solutions Corporation, has signed an agreement to deliver engaging iLottery content through its high-performing remote gaming server (RGS) to the Michigan Lottery.
Magic Eden, the leading community-centric, NFT marketplace on Solana, introduced the Company's first Semi-Fungible Token (SFT) marketplace in conjunction with the popular move-to-earn NFT game Genopets.
SciPlay Corporation, one of the world's leading gaming companies, has launched a summer-long social media and advertising campaign for the top-ranked casino game Jackpot Party, starring actress and entrepreneur Sofia Vergara.
Partnerships
Lotería Nacional de Ecuador, the Ecuador National Lottery, has awarded a new, 10-year contract to Scientific Games that includes instant games, lottery systems, retail technology and a draw-based lottery game system that will launch Ecuador's first-ever electronic draw games.
Ainsworth Interactive, the iGaming division of Ainsworth Latin America, has taken its iGaming content live in Peru with retail and online operator Apuesta Total. Games like Mustang Spirit and Vegas Fiesta Grand are now available at ApuestaTotal.com.
G2 Esports has entered into a partnership with Herman Miller Gaming. The partnership will provide G2 with Herman Miller Gaming equipment and create exclusive opportunities for the teams to collaborate on future products and research.
Betsoft Gaming has secured a content partnership with operator Condor Gaming Group's new online casino, Gambeta10. The licensed casino will have access to Betsoft's award-winning slots portfolio including the latest release Gemini Joker and classic comedy heist Take the Bank.
Brazilian top-flight club Fluminense has renewed its sponsorship arrangement with sports betting brand Betano. Running until June 2025, the sponsorship arrangement will focus on fan engagement, with various activations planned according to the duo, along with advertising and marketing provisions.
New Appointments
Pollard Banknote has appointed May Scheve Reardon as VP of government relations with responsibility for government and legislative affairs.
Bragg Gaming Group has announced that the Company's Board of Directors has appointed Mark Clayton to the Board.