Scientific Games Announces Acquisition of Don Best Sports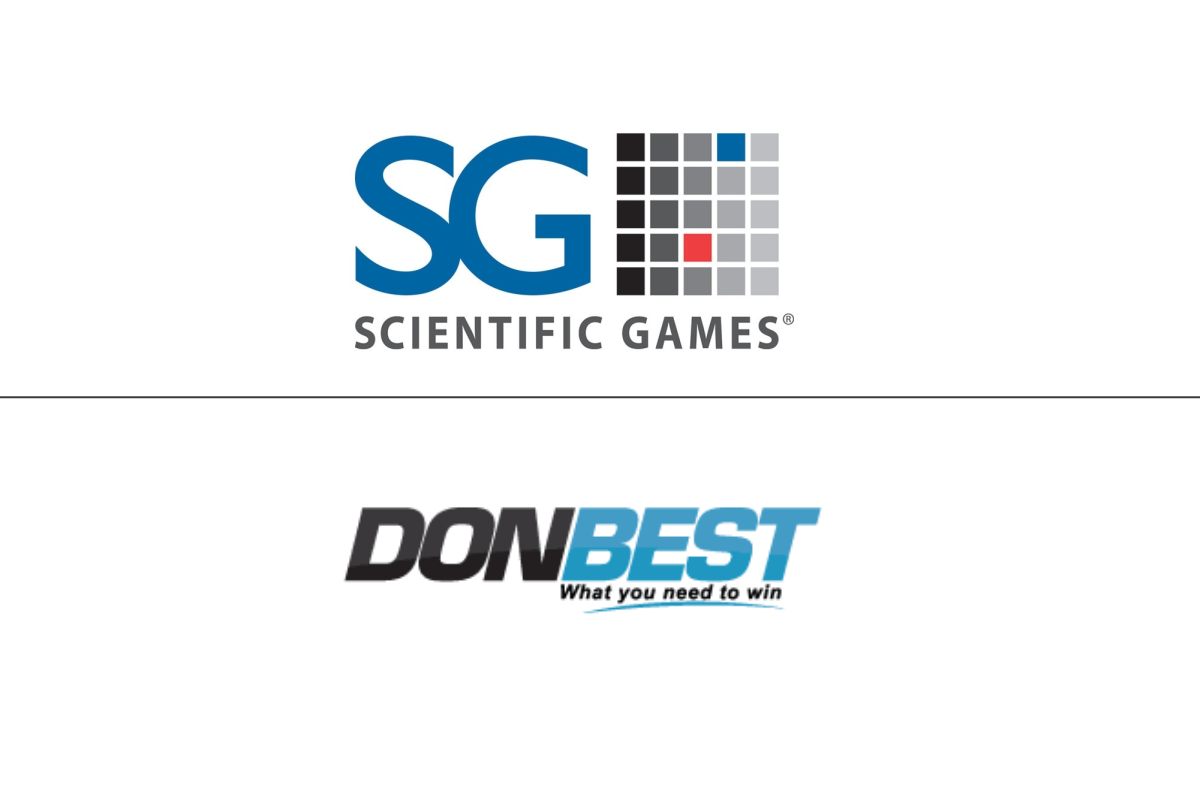 Reading Time:
4
minutes
Leveraging Don Best's leading global, real-time sports betting data adds to SG's unrivaled one-stop shop sports betting solution
Scientific Games Corporation (NASDAQ: SGMS) ("Scientific Games" or the "Company") announced today that it has entered into an agreement to acquire Don Best Sports Corporation and DBS Canada Corporation (together, "Don Best"), a leading global supplier of real-time betting data and pricing for North American sporting events. The deal will expand Scientific Games' B2B sports betting offerings and add powerful new capabilities to the company's one-stop shop for sportsbook solutions.
Don Best's trading platforms and expertise, combined with Scientific Games' global leading OpenBet™ platform, further enhance Scientific Games' world-class sports betting solution for the expanding U.S. market and beyond. Subject to customary conditions to closing, the deal is estimated to close in the fourth quarter of 2018.
A trusted provider and recognized industry brand, Don Best boasts more than 20 years of experience in the sports betting space. Their expertise enables them to determine proper betting lines, track more than 100 worldwide sportsbook operators and provide tailored content solutions to meet the needs of sportsbook operators. Upon closing of the acquisition, Don Best will become part of Scientific Games' SG Digital division. The combination will bring top-tier European sportsbook operating experience together with the leading U.S. sports trading, data and pricing platform. The Don Best team, in tandem with SG Digital's recently announced Sportsbook Operations team, will also power growth for the Company's customers worldwide by smoothly combining day-to-day sportsbook logistics with state-of-the-art trading technology.
Barry Cottle, President and Chief Executive Officer of Scientific Games, emphasizes the positive impact of the announcement of the upcoming acquisition: "When it comes to sports betting, we've been moving at incredible speed, and the Don Best acquisition will add to our unrivaled B2B one-stop shop sports betting solution, already live in Delaware, New Jersey and Mississippi. As the leading global supplier of real-time betting data and pricing for the North American sports market, Don Best will bring their unparalleled proprietary pricing services to Scientific Games. As sports betting rapidly gains popularity in the U.S., we're ready to help our customers capitalize on the new U.S. market while solidifying our long-held leading global position."
Keith O'Loughlin, SVP Sportsbook for SG Digital, said, "The impending acquisition of Don Best will be a huge win for us and all of our stakeholders. Don Best already seamlessly integrates into our OpenBet platform, so they will be able to hit the ground running and guide our customers through the process of launching a sportsbook after the deal closes. Moreover, upon completion of the acquisition, our customers will immediately benefit from their expertise and firm grip on real-time trading and the data that drives it. With Don Best's talented employee-base on board, we'll use our global platforms and services to harness customer input and tailor our technology locally to meet their needs. This opportunity will enhance our market position in the U.S. while ramping up our partner relationships in more tested jurisdictions. It's a true win-win."
© 2018 Scientific Games Corporation.  All Rights Reserved.
About Scientific Games
Scientific Games Corporation (NASDAQ: SGMS) is the global leader in technology-based gaming systems, table games, table products and instant games and a leader in products, services and content for gaming, lottery and interactive gaming markets. Scientific Games delivers what customers and players value most: trusted security, creative content, operating efficiencies and innovative technology. Today, we offer customers a fully integrated portfolio of technology platforms, robust systems, engaging content and unrivaled professional services.
Forward-Looking Statements
This press release includes "forward-looking statements" and "forward-looking information" (collectively "forward looking statements") within the meaning of the U.S. Private Securities Litigation Reform Act of 1995. Forward-looking statements describe future expectations, plans, results or strategies and can often be identified by the use of terminology such as "may," "will," "estimate," "intend," "plan," "continue," "believe," "expect," "anticipate," "estimate," "should," "could," "potential," "opportunity," or similar terminology. These statements are based upon management's current expectations, beliefs, assumptions and estimates and are not guarantees of timing, future results or performance. Similarly, statements herein that describe the proposed transaction, including its financial impact, and other statements of management's expectations, beliefs, assumptions, estimates and goals regarding the proposed transaction are forward-looking statements. It is uncertain whether any of the events or results anticipated by the forward-looking statements (including consummation of the proposed transaction) will transpire or occur, or if any of them do, what impact they will have on Scientific Games. These forward-looking statements involve certain risks and uncertainties and other factors that could cause actual results to differ materially from those indicated in such forward-looking statements, including but not limited to: uncertainties as to the timing of the consummation of the proposed transaction and the ability of the parties to consummate the proposed transaction; the satisfaction of the conditions precedent to consummation of the proposed transaction; responses to the proposed transaction; unexpected costs, charges or expenses resulting from the proposed transaction; the ability of Scientific Games to integrate Don Best's business; the ability of Scientific Games to implement its plans and other expectations with respect to Don Best's business after the completion of the transaction; and the other risks, uncertainties and important factors contained and identified (including under the heading "Risk Factors") in Scientific Games' filings with the Securities and Exchange Commission, any of which could cause actual results to differ materially from the forward-looking statements. The forward-looking statements included in this press release are made only as of the date hereof and, except for Scientific Games' ongoing obligations under applicable securities laws, Scientific Games undertakes no obligation to update any forward-looking statements whether as a result of new information, future events or otherwise. Readers are cautioned not to place undue reliance on any of these forward-looking statements.
Source: Scientific Games Corporation
Canadian Gaming Association calls on all party support for single-event sports betting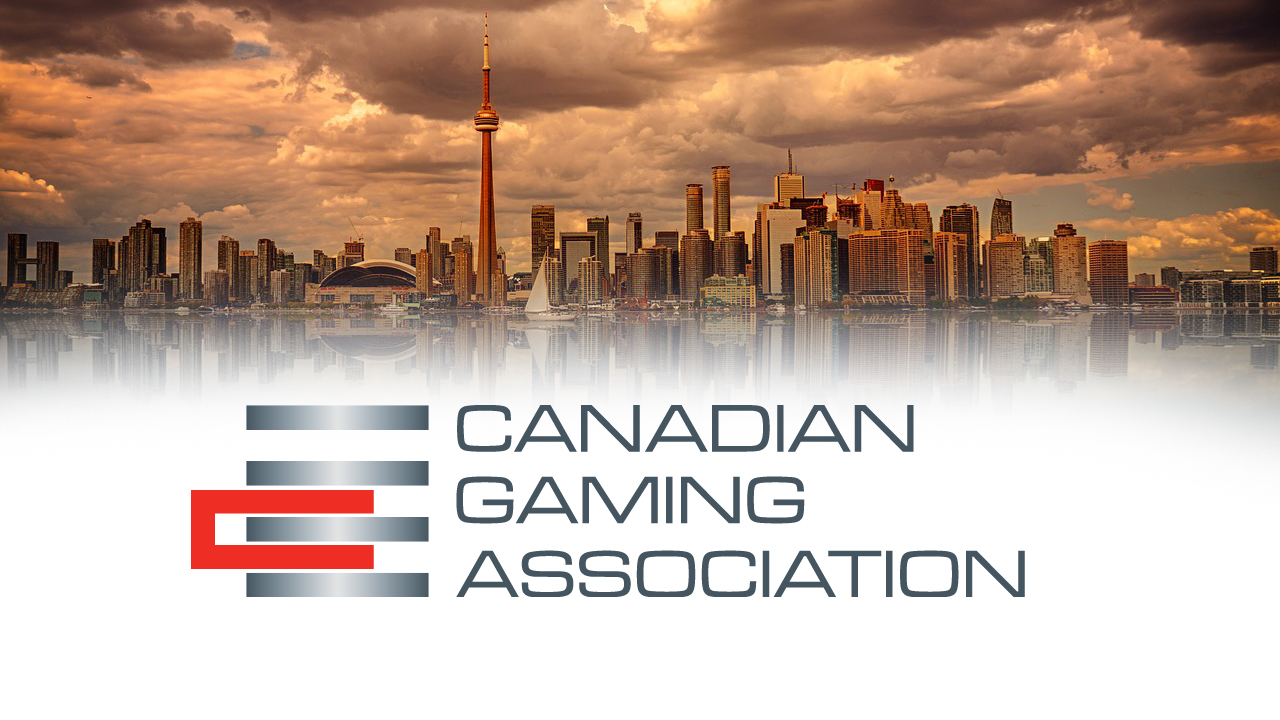 Reading Time:
2
minutes
The Canadian Gaming Association (CGA) welcomes the commitment made by Windsor West Liberal candidate Sandra Pupatello to amend the criminal code to enable single-event sports betting, agreeing with her comment that "there is no reason to hold back on this initiative."
"We are thrilled to have Ms. Pupatello's support and call on all parties to fight for the simple amendment that provinces requested 10 years ago that would benefit places like Windsor," stated Paul Burns, President and CEO of the Canadian Gaming Association. "This change would give provinces the tools to deliver a safe and legal option to Canadians while helping economic benefits, such as jobs, flow to communities and provincial governments."
Canadians enjoy sports betting because they are wagering approximately $10 billion annually through illegal bookmaking operations in Canada, usually operated by organized crime organizations. Additionally, more than $ 4 billion is wagered through offshore online sports wagering sites. Currently, only $500 million is wagered through legal provincial sports lottery products offered to Canadians, which means many people are betting through illegal and often dangerous means.
The Canadian gaming industry touches almost every corner of our country. From Corner Brook, Newfoundland to Victoria, British Columbia, hundreds of communities benefit from gaming. Gaming in Canada provides almost 182,500 jobs and good salaries – the average national wage is $65,000 – and a portion of the revenue generated equalling $9.1 billion is transferred to fund government, community programs, charitable causes, and First Nations initiatives. However, inaction on single-event sports wagering means these benefits are threatened, especially in border communities like Windsor.
"Let us not lose sight of how one small change can drive enormous benefits to the Canadian gaming industry, Canadian communities, as well as Canadians, who just want to be able to bet on the outcome of the Stanley Cup, NBA Finals, or World Series," added Mr. Burns. "The CGA has been advocating for single-event sports wagering for a decade. With all party support and assistance from our federal government, its time has come."
About the Canadian Gaming Association:
The Canadian Gaming Association (CGA) is a not-for-profit organization that works to advance the evolution of Canada's gaming industry. The association's mandate is to promote the economic value of gaming in Canada; use research, innovation, and best practices to help the industry advance; and create productive dialogue among stakeholders. www.canadiangaming.ca
SOURCE Canadian Gaming Association
The October 4 draw will offer a jackpot of $65 million and approximately 8 Maxmillions – 2 Maxmillions were won yesterday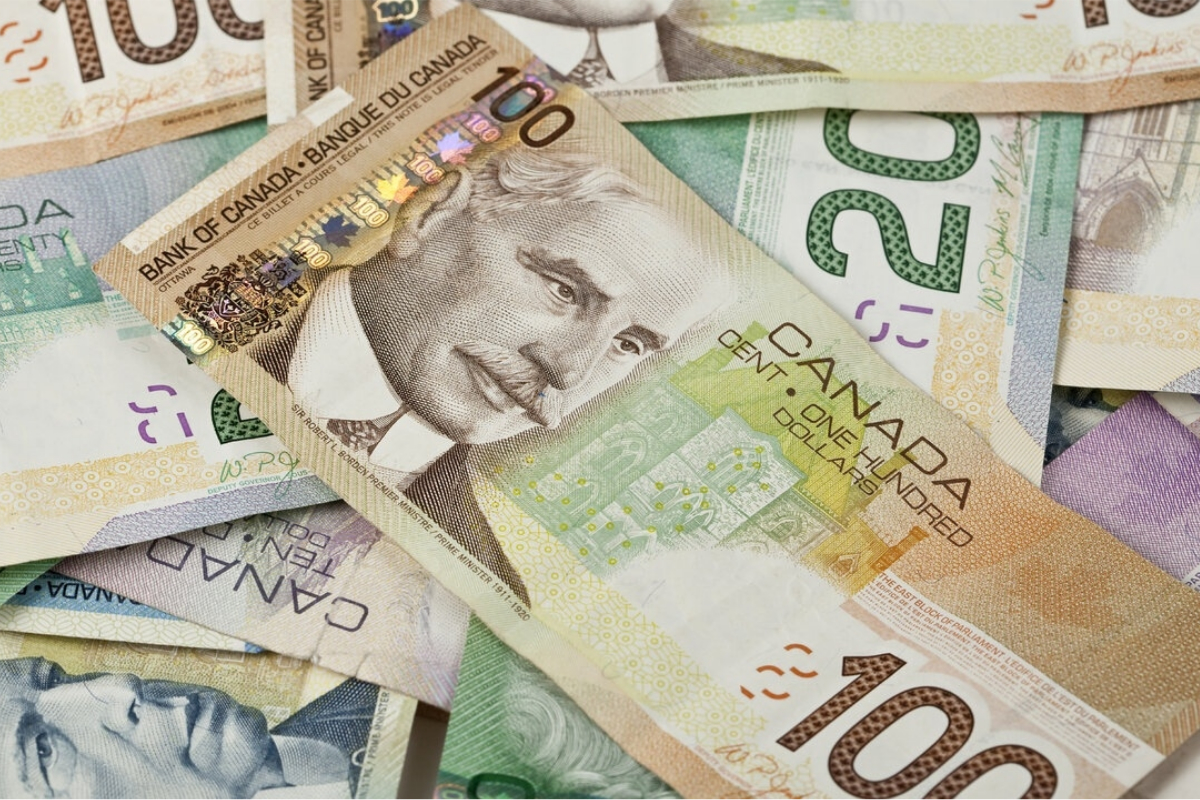 Reading Time:
1
minute
2 Maxmillions ($1 million each) were won in last night's Lotto Max draw thanks to selections sold in The Prairies, Ontario and Atlantic Provinces. The Tuesday, October 4 draw will therefore offer total prizes worth about $73 million, including a jackpot of 65 million and approximately 8 $1 million dollar prize(s) (Maxmillions).
For each Maxmillions, an additional selection of 7 numbers between 1 and 50 is drawn. These selections are not decomposable and prizes may be shared by winners.
Source: Loto-Québec
mkodo signs deal with Western Canada Lottery Corporation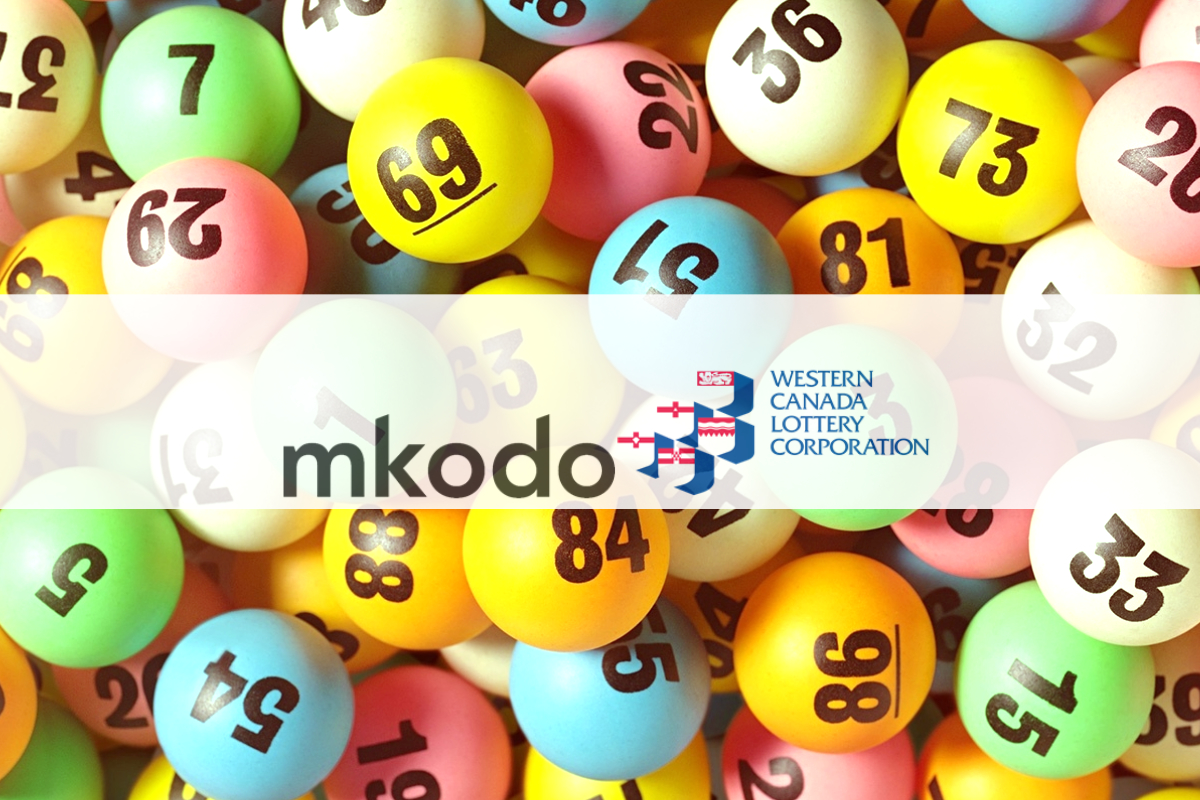 Reading Time:
2
minutes
Developer to provide WCLC with fully native application
Award-winning digital product provider and WLA Associate Member mkodo has secured a deal with the Western Canada Lottery Corporation (WCLC) to develop a fully native application for both iOS and Android systems.
The supplier's user experience and internal teams will lead development of the app, which will include a host of innovative features to take WCLC's mobile channel to the next level.
Users will be able to check if they're a winner with the ticket scanner, as well as view recent results, find their nearest retailer and keep updated with upcoming draws and jackpots via push notifications.
The app will also help support WCLC's digital strategy of looking to bridge the gap between retail environments and the digital channel by allowing customers to add lottery tickets to their online cart and purchase the cart in a retail store.
The application, planned to launch next year, will be available in all WCLC markets including Alberta, Saskatchewan and Manitoba, in addition to Yukon, Northwest Territories and Nunavut.
The deal builds on mkodo's strong presence in Canada, where it is now developing mobile apps for four Provincial lottery groups.
The company was recently granted Associate Membership to the World Lottery Association, underlining mkodo's extensive experience in the global lottery sector.
Stuart Godfree, Managing Director at mkodo, said: "Partnering with another Canadian lottery is a great achievement for us and emphasises our knowledge of and success within the Canadian market.
"We have a proven record of delivering applications for lottery operators that tick the boxes in customer expectations and provide add-on functionalities that drive revenue for our partners."
Brad Wiebe, Vice President of Marketing at WCLC, said: "We're thrilled to be working with mkodo to enhance our mobile application and have full confidence that through this collaboration we will transform the way we interact with our customers.
"mkodo has built a solid reputation in the Canadian market through its unrivalled expertise. The finished product will undoubtedly be a huge hit with both existing players and new audiences."