Scientific Games Announces Acquisition of Don Best Sports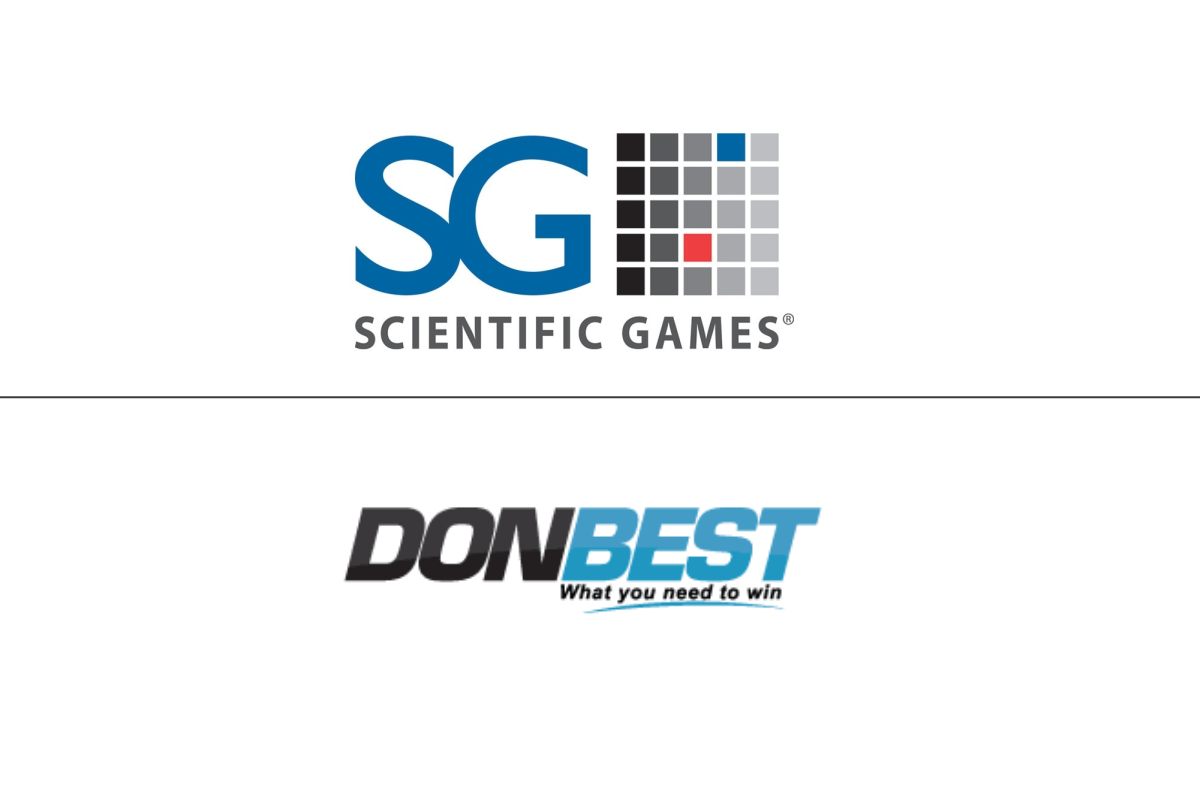 Reading Time:
4
minutes
Leveraging Don Best's leading global, real-time sports betting data adds to SG's unrivaled one-stop shop sports betting solution
Scientific Games Corporation (NASDAQ: SGMS) ("Scientific Games" or the "Company") announced today that it has entered into an agreement to acquire Don Best Sports Corporation and DBS Canada Corporation (together, "Don Best"), a leading global supplier of real-time betting data and pricing for North American sporting events. The deal will expand Scientific Games' B2B sports betting offerings and add powerful new capabilities to the company's one-stop shop for sportsbook solutions.
Don Best's trading platforms and expertise, combined with Scientific Games' global leading OpenBet™ platform, further enhance Scientific Games' world-class sports betting solution for the expanding U.S. market and beyond. Subject to customary conditions to closing, the deal is estimated to close in the fourth quarter of 2018.
A trusted provider and recognized industry brand, Don Best boasts more than 20 years of experience in the sports betting space. Their expertise enables them to determine proper betting lines, track more than 100 worldwide sportsbook operators and provide tailored content solutions to meet the needs of sportsbook operators. Upon closing of the acquisition, Don Best will become part of Scientific Games' SG Digital division. The combination will bring top-tier European sportsbook operating experience together with the leading U.S. sports trading, data and pricing platform. The Don Best team, in tandem with SG Digital's recently announced Sportsbook Operations team, will also power growth for the Company's customers worldwide by smoothly combining day-to-day sportsbook logistics with state-of-the-art trading technology.
Barry Cottle, President and Chief Executive Officer of Scientific Games, emphasizes the positive impact of the announcement of the upcoming acquisition: "When it comes to sports betting, we've been moving at incredible speed, and the Don Best acquisition will add to our unrivaled B2B one-stop shop sports betting solution, already live in Delaware, New Jersey and Mississippi. As the leading global supplier of real-time betting data and pricing for the North American sports market, Don Best will bring their unparalleled proprietary pricing services to Scientific Games. As sports betting rapidly gains popularity in the U.S., we're ready to help our customers capitalize on the new U.S. market while solidifying our long-held leading global position."
Keith O'Loughlin, SVP Sportsbook for SG Digital, said, "The impending acquisition of Don Best will be a huge win for us and all of our stakeholders. Don Best already seamlessly integrates into our OpenBet platform, so they will be able to hit the ground running and guide our customers through the process of launching a sportsbook after the deal closes. Moreover, upon completion of the acquisition, our customers will immediately benefit from their expertise and firm grip on real-time trading and the data that drives it. With Don Best's talented employee-base on board, we'll use our global platforms and services to harness customer input and tailor our technology locally to meet their needs. This opportunity will enhance our market position in the U.S. while ramping up our partner relationships in more tested jurisdictions. It's a true win-win."
© 2018 Scientific Games Corporation.  All Rights Reserved.
About Scientific Games
Scientific Games Corporation (NASDAQ: SGMS) is the global leader in technology-based gaming systems, table games, table products and instant games and a leader in products, services and content for gaming, lottery and interactive gaming markets. Scientific Games delivers what customers and players value most: trusted security, creative content, operating efficiencies and innovative technology. Today, we offer customers a fully integrated portfolio of technology platforms, robust systems, engaging content and unrivaled professional services.
Forward-Looking Statements
This press release includes "forward-looking statements" and "forward-looking information" (collectively "forward looking statements") within the meaning of the U.S. Private Securities Litigation Reform Act of 1995. Forward-looking statements describe future expectations, plans, results or strategies and can often be identified by the use of terminology such as "may," "will," "estimate," "intend," "plan," "continue," "believe," "expect," "anticipate," "estimate," "should," "could," "potential," "opportunity," or similar terminology. These statements are based upon management's current expectations, beliefs, assumptions and estimates and are not guarantees of timing, future results or performance. Similarly, statements herein that describe the proposed transaction, including its financial impact, and other statements of management's expectations, beliefs, assumptions, estimates and goals regarding the proposed transaction are forward-looking statements. It is uncertain whether any of the events or results anticipated by the forward-looking statements (including consummation of the proposed transaction) will transpire or occur, or if any of them do, what impact they will have on Scientific Games. These forward-looking statements involve certain risks and uncertainties and other factors that could cause actual results to differ materially from those indicated in such forward-looking statements, including but not limited to: uncertainties as to the timing of the consummation of the proposed transaction and the ability of the parties to consummate the proposed transaction; the satisfaction of the conditions precedent to consummation of the proposed transaction; responses to the proposed transaction; unexpected costs, charges or expenses resulting from the proposed transaction; the ability of Scientific Games to integrate Don Best's business; the ability of Scientific Games to implement its plans and other expectations with respect to Don Best's business after the completion of the transaction; and the other risks, uncertainties and important factors contained and identified (including under the heading "Risk Factors") in Scientific Games' filings with the Securities and Exchange Commission, any of which could cause actual results to differ materially from the forward-looking statements. The forward-looking statements included in this press release are made only as of the date hereof and, except for Scientific Games' ongoing obligations under applicable securities laws, Scientific Games undertakes no obligation to update any forward-looking statements whether as a result of new information, future events or otherwise. Readers are cautioned not to place undue reliance on any of these forward-looking statements.
Source: Scientific Games Corporation
Calgary set to welcome eSports events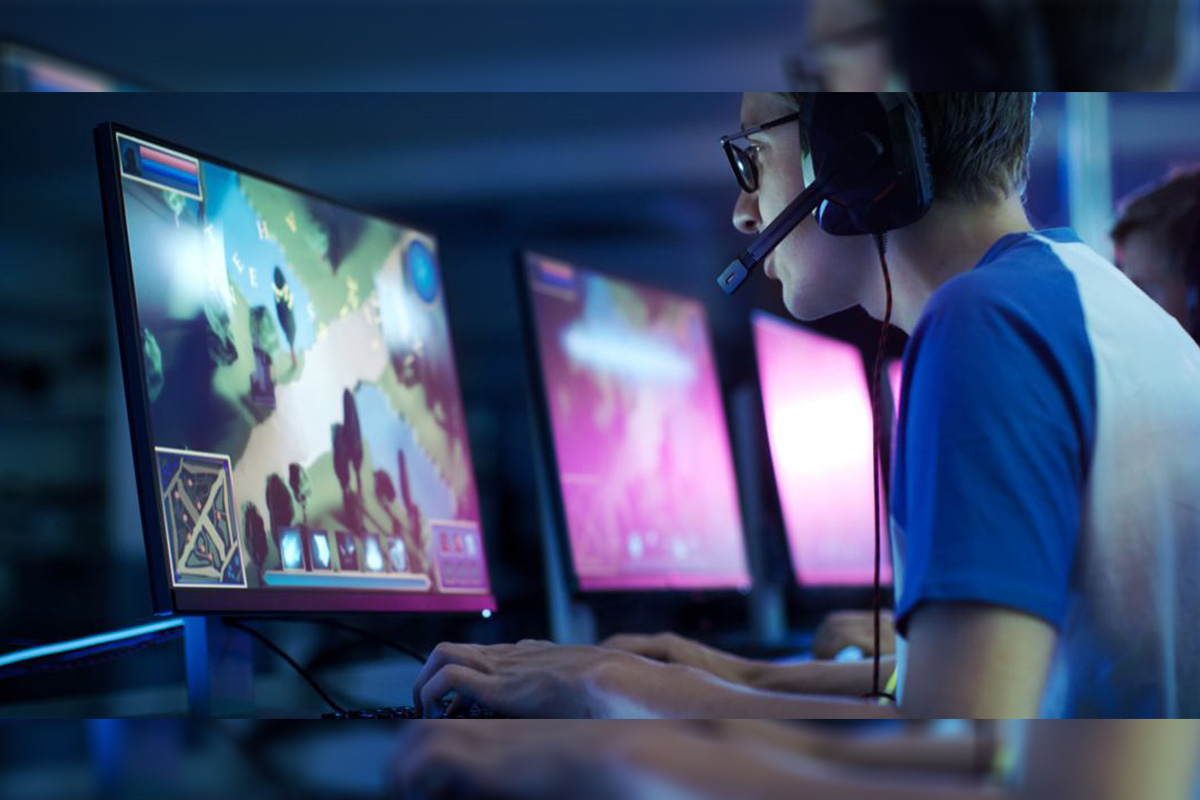 Reading Time:
1
minute
The Calgary eSports League is teaming up with Telus Spark to bring competitive video-game events to Calgary. If successful, the industry can produce revenues of more than $1-billion next year.
Unlike cities including Toronto and Vancouver, Calgary has yet to establish a firm eSports community beyond a few Facebook groups and clubs.
Wes Nelson, spokesman for the Calgary eSports League, said he sees a market for the sport in Calgary.
"Almost all of the elements are in place for a healthy eSports community in Calgary, they just need to be brought together and given a boost in order to thrive," Nelson added.
eSports offers a platform for the players to interact with the fans. On YouTube, where games are often streamed, five of the top 10 most popular and top-earning YouTubers make their money from video games.
There is a chance that eSports viewership to surpass the National Football League in total viewership by 2022, the Calgary league said.
Deloitte's 2019 TMT Predictions forecast the rise of the smart speaker in Canada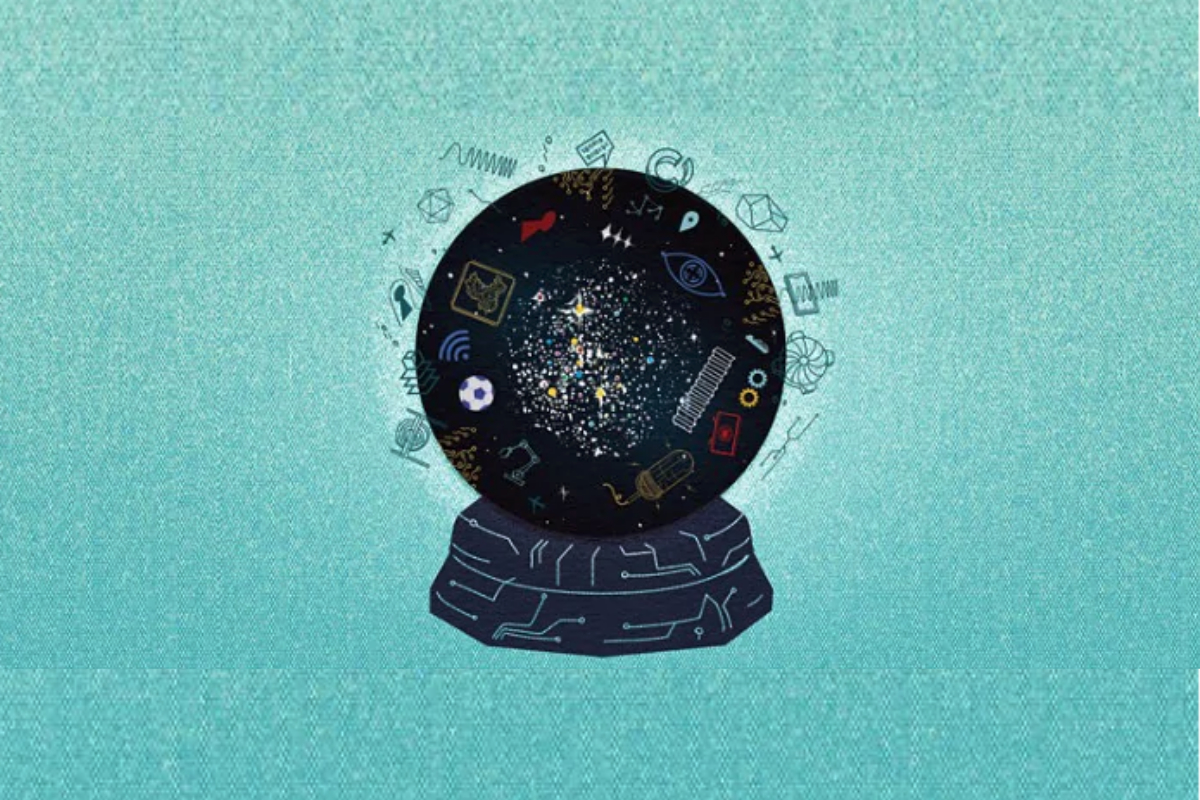 Reading Time:
5
minutes
Deloitte predicts the smart speaker will become the fastest-growing connected device category worldwide with a distinctly Canadian usage: checking the weather
Smart speakers to become the fastest-growing internet connected device worldwide
Canadian talent and innovation to drive country's growth in cloud-based AI
Popularity of sports betting leads to increased TV viewership among Canadian men, especially when money's on the table
In the 18th edition of its Technology, Media and Telecommunications (TMT) Predictions, Deloitte forecasts the rise of the smart speaker—internet-connected speaker with integrated digital assistants—in Canada. While smart speaker adoption in the country is currently at nine per cent, Deloitte anticipates further adoption when language barriers are overcome and Canadians truly understand the devices' capabilities. Smart speaker adoption in Quebec is almost half that of the rest of the country, and of six countries surveyed, most people used the technology to play music—except in Canada, where people use smart speakers to check the weather.
"Globally, smart speakers are poised for impressive growth," said Duncan Stewart, director of research for TMT at Deloitte Canada. "In Canada, we're also predicting growth, but barriers to adoption remain. Language acceptance is still a challenge in Quebec, with usage lagging behind the rest of the country. Additionally – and while it likely comes as no surprise – Canadians tend to use smart speakers to check the weather, but the power of these devices extends far beyond that."
Deloitte predicts the industry for smart speakers will be worth US$7 billion in 2019. At a 63 per cent growth rate over 2018, smart speakers are poised to become the fastest-growing connected device category worldwide.
AI in Canada: Keeping up with the competitors
Deloitte predicts that companies will accelerate their usage of cloud-based artificial intelligence (AI) software and services in 2019. Although Canada doesn't have the size and scale to realistically compete head-to-head with the global tech cloud giants, it will likely supply technology to those who'll be providing AI through the cloud. Canada will also see a democratization of AI capabilities and benefits that had previously been the sole preserve of early adopters.
As a strong global leader in AI, Canadian innovation and talent can drive the growth of AI through the cloud, most likely at the applications level, with a focus on enterprise software. Of the global companies already using AI, 58 per cent are using cloud enterprise software plus AI, which is predicted to rise to 87 per cent by 2020.
"Signs point to AI becoming one of the leading economic drivers of our time," said Anders McKenzie, managing partner for TMT at Deloitte Canada. "Canada is a leader in both research and talent, which positions us well to drive innovation and growth for cloud-based AI by equipping providers with the technology to meet demand."
In Canada, TV sports broadcasting is a safe bet
Globally, sports gambling is a US$200 billion industry. In Canada and the United States, TV sports watching and gambling is increasingly popular among 18-34-year-old-men, although Canadians tune in slightly less than their American counterparts. In the US, 73 per cent of Americans who bet on sports at least weekly are much more likely to watch the event on TV, compared to 59 per cent of
Canadians. Deloitte predicts that of the demographic who watch TV sports, 60 per cent will also bet on it—and the more often they bet, the more they'll watch.
Deloitte's annual TMT Predictions provide an outlook on key trends in the technology, media, and telecommunications industry sectors worldwide. They're based on global research, including in-depth interviews with clients, industry analysts, global industry leaders, and Deloitte member-firm TMT practitioners. Last year, Deloitte was 90 per cent accurate with its TMT predictions.
The most significant TMT predictions in 2019 are:
Hold onto your handsets: 5G heralds a much faster world – 2019 will be the year in which fifth-generation (5G) wide-area wireless networks arrive in scale, offering higher speeds than its 4G predecessor. That's likely good news for some of the 24 per cent of Canadians who have a wireless-only connection for their home data needs when 5G launches in

Canada

in 2020 or 2021.
Cloud cover spreading AI capabilities to all – In 2019, companies will accelerate their usage of cloud-based artificial intelligence (AI) software and services, with 70 per cent of AI adopters obtaining their AI capabilities through cloud-based enterprise software. Of the global companies already using AI, 58 per cent are using cloud enterprise software plus AI, which is predicted to rise to 87 per cent by 2020.
Siri/Alexa/Google, what's the weather like today, eh? – The industry for smart speakers—internet-connected speakers with integrated digital assistants—will be worth

US$7 billion

in 2019, becoming the fastest-growing connected device category worldwide.
Does TV sports have a future in

Canada

? Bet on it – In 2019, 60 per cent of Canadian and American men aged 18-34 who watch sports on TV will also bet on sports, and the more often they bet, the more often they'll watch.
On your marks, get set, game! – The North American market for esports will expand by 35 per cent in 2019, with the global market to reach

US$1 billion

by the end of 2019.
Radio: Revenue, reach, and resilience – Deloitte predicts global radio revenue to reach

US$40 billion

in 2019, with over 85 per cent of the developed world's adult population tuning in weekly.
3D printing picks up steam again – Sales related to 3D printing by large public companies will grow at about 12.5 per cent in each 2019 and 2020, more than double its five per cent growth rate from just a few years ago.
Sino the times: Connectivity-driven innovation from

China

–

China

will have world-leading telecommunications networks in 2019, laying the groundwork to provide for the gestation and maturation of at least three significant new industries, each of which could generate tens of billions of dollars in revenue annually by 2023.
AI will run on Chinese semiconductors – Revenues for semiconductors manufactured in

China

will grow by 25 per cent to

US$110 billion

in 2019, up from

US$85 billion

in 2018. Deloitte also predicts that in 2019 a Chinese chip foundry will begin producing semiconductors that are specialized for AI and machine-learning tasks.
Quantum computers are coming–lock up your data – Quantum computers (QCs) will not replace classical computers for decades, but Deloitte predicts the QC market of the future will be about the size of today's supercomputer market – around

US$50 billion

.
Deloitte's Canadian TMT Predictions road show kicks off on January 10 in Toronto, followed by stops in Montreal, Quebec City, Kitchener-Waterloo, Vancouver, Ottawa, and other Canadian cities.
About Deloitte:
Deloitte provides audit & assurance, consulting, financial advisory, risk advisory, tax and related services to public and private clients spanning multiple industries. Deloitte serves four out of five Fortune Global 500® companies through a globally connected network of member firms in more than 150 countries and territories bringing world-class capabilities, insights and service to address clients' most complex business challenges.
Deloitte LLP, an Ontario limited liability partnership, is the Canadian member firm of Deloitte Touche Tohmatsu Limited. Deloitte refers to one or more of Deloitte Touche Tohmatsu Limited, a UK private company limited by guarantee, and its network of member firms, each of which is a legally separate and independent entity. Please see www.deloitte.com/about for a detailed description of the legal structure of Deloitte Touche Tohmatsu Limited and its member firms.
Source: Deloitte & Touche
Casino employees in Canada on the verge of a strike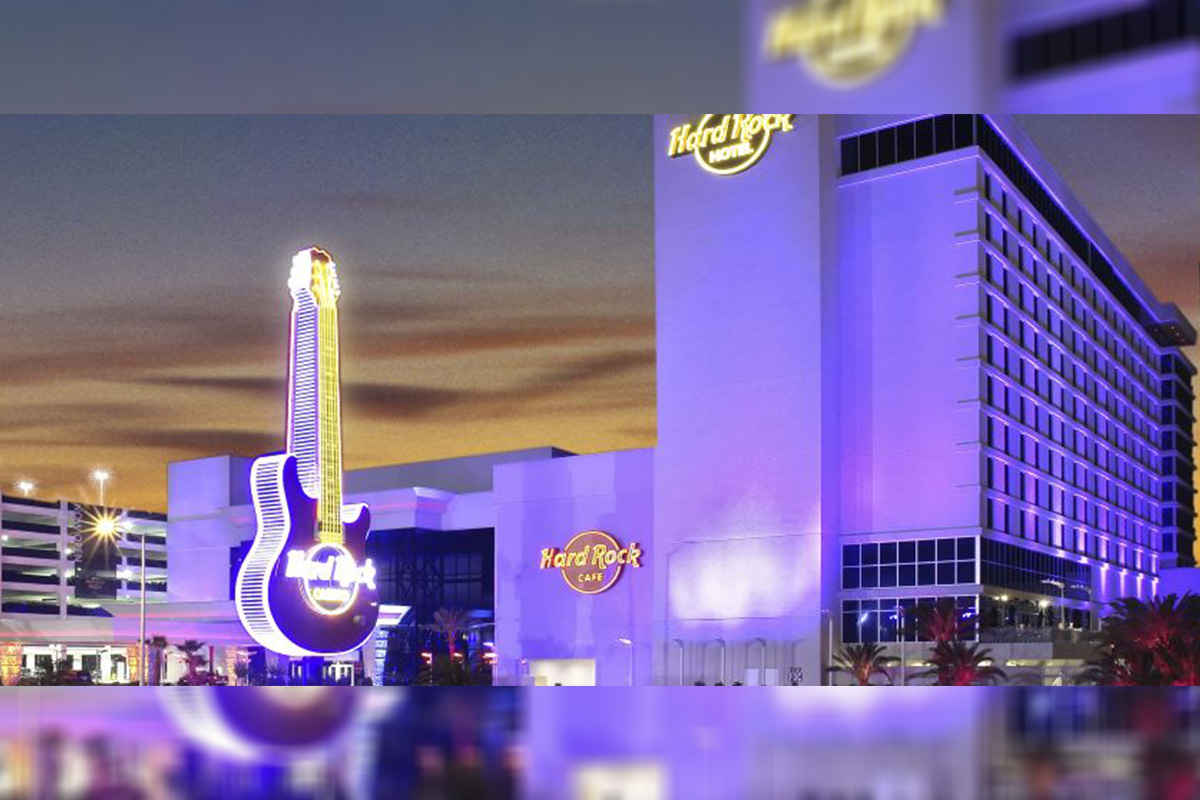 Reading Time:
1
minute
The employees of two casinos in British Columbia, Grand Villa Casino and the Starlight Casino, have decided to go ahead with proposed strike. This could trigger fresh labour unrest in the sector almost three months after the workers of Hard Rock Casino went back to work.
The B.C. Government and Service Employees' Union (BCGEU) announced the decision on Twitter after the Grand Villa workers voted 88.6 per cent in favour of a strike, while the Starlight vote had a 78 per cent approval. "Bargaining committees are meeting to plan next steps," the Union said in a tweet.
Stephanie Smith, the president of BCGEU, said the Hard Rock Casino contract "set a new standard in terms of wages and benefits," which is why other venues' workers chose to strike.
According to the new contract, the salaries were increased by 5–31 per cent, based on the pay scale. There will be other benefits like a pension plan. "I think that speaks to the uncertainty," she said about the contract. "We are going to have to continue to work really hard to protect our members' interests."