Scientific Games Announces Acquisition of Don Best Sports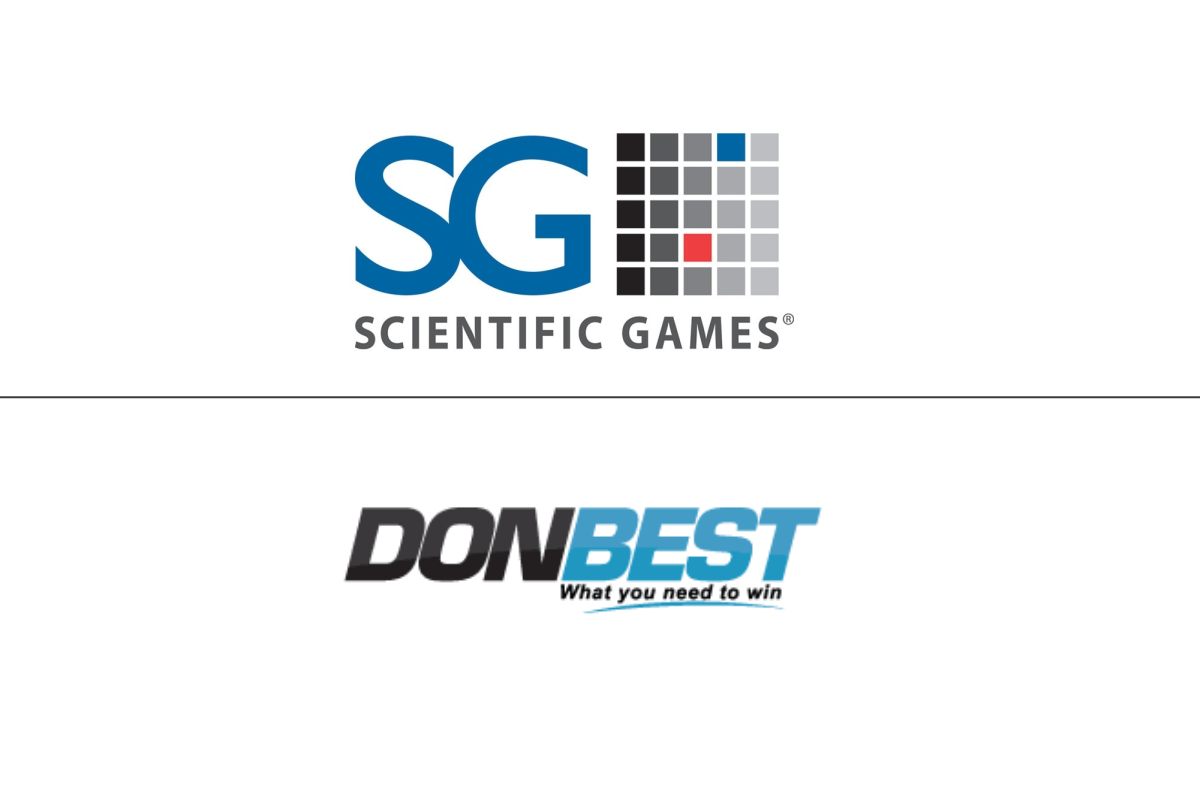 Reading Time:
4
minutes
Leveraging Don Best's leading global, real-time sports betting data adds to SG's unrivaled one-stop shop sports betting solution
Scientific Games Corporation (NASDAQ: SGMS) ("Scientific Games" or the "Company") announced today that it has entered into an agreement to acquire Don Best Sports Corporation and DBS Canada Corporation (together, "Don Best"), a leading global supplier of real-time betting data and pricing for North American sporting events. The deal will expand Scientific Games' B2B sports betting offerings and add powerful new capabilities to the company's one-stop shop for sportsbook solutions.
Don Best's trading platforms and expertise, combined with Scientific Games' global leading OpenBet™ platform, further enhance Scientific Games' world-class sports betting solution for the expanding U.S. market and beyond. Subject to customary conditions to closing, the deal is estimated to close in the fourth quarter of 2018.
A trusted provider and recognized industry brand, Don Best boasts more than 20 years of experience in the sports betting space. Their expertise enables them to determine proper betting lines, track more than 100 worldwide sportsbook operators and provide tailored content solutions to meet the needs of sportsbook operators. Upon closing of the acquisition, Don Best will become part of Scientific Games' SG Digital division. The combination will bring top-tier European sportsbook operating experience together with the leading U.S. sports trading, data and pricing platform. The Don Best team, in tandem with SG Digital's recently announced Sportsbook Operations team, will also power growth for the Company's customers worldwide by smoothly combining day-to-day sportsbook logistics with state-of-the-art trading technology.
Barry Cottle, President and Chief Executive Officer of Scientific Games, emphasizes the positive impact of the announcement of the upcoming acquisition: "When it comes to sports betting, we've been moving at incredible speed, and the Don Best acquisition will add to our unrivaled B2B one-stop shop sports betting solution, already live in Delaware, New Jersey and Mississippi. As the leading global supplier of real-time betting data and pricing for the North American sports market, Don Best will bring their unparalleled proprietary pricing services to Scientific Games. As sports betting rapidly gains popularity in the U.S., we're ready to help our customers capitalize on the new U.S. market while solidifying our long-held leading global position."
Keith O'Loughlin, SVP Sportsbook for SG Digital, said, "The impending acquisition of Don Best will be a huge win for us and all of our stakeholders. Don Best already seamlessly integrates into our OpenBet platform, so they will be able to hit the ground running and guide our customers through the process of launching a sportsbook after the deal closes. Moreover, upon completion of the acquisition, our customers will immediately benefit from their expertise and firm grip on real-time trading and the data that drives it. With Don Best's talented employee-base on board, we'll use our global platforms and services to harness customer input and tailor our technology locally to meet their needs. This opportunity will enhance our market position in the U.S. while ramping up our partner relationships in more tested jurisdictions. It's a true win-win."
© 2018 Scientific Games Corporation.  All Rights Reserved.
About Scientific Games
Scientific Games Corporation (NASDAQ: SGMS) is the global leader in technology-based gaming systems, table games, table products and instant games and a leader in products, services and content for gaming, lottery and interactive gaming markets. Scientific Games delivers what customers and players value most: trusted security, creative content, operating efficiencies and innovative technology. Today, we offer customers a fully integrated portfolio of technology platforms, robust systems, engaging content and unrivaled professional services.
Forward-Looking Statements
This press release includes "forward-looking statements" and "forward-looking information" (collectively "forward looking statements") within the meaning of the U.S. Private Securities Litigation Reform Act of 1995. Forward-looking statements describe future expectations, plans, results or strategies and can often be identified by the use of terminology such as "may," "will," "estimate," "intend," "plan," "continue," "believe," "expect," "anticipate," "estimate," "should," "could," "potential," "opportunity," or similar terminology. These statements are based upon management's current expectations, beliefs, assumptions and estimates and are not guarantees of timing, future results or performance. Similarly, statements herein that describe the proposed transaction, including its financial impact, and other statements of management's expectations, beliefs, assumptions, estimates and goals regarding the proposed transaction are forward-looking statements. It is uncertain whether any of the events or results anticipated by the forward-looking statements (including consummation of the proposed transaction) will transpire or occur, or if any of them do, what impact they will have on Scientific Games. These forward-looking statements involve certain risks and uncertainties and other factors that could cause actual results to differ materially from those indicated in such forward-looking statements, including but not limited to: uncertainties as to the timing of the consummation of the proposed transaction and the ability of the parties to consummate the proposed transaction; the satisfaction of the conditions precedent to consummation of the proposed transaction; responses to the proposed transaction; unexpected costs, charges or expenses resulting from the proposed transaction; the ability of Scientific Games to integrate Don Best's business; the ability of Scientific Games to implement its plans and other expectations with respect to Don Best's business after the completion of the transaction; and the other risks, uncertainties and important factors contained and identified (including under the heading "Risk Factors") in Scientific Games' filings with the Securities and Exchange Commission, any of which could cause actual results to differ materially from the forward-looking statements. The forward-looking statements included in this press release are made only as of the date hereof and, except for Scientific Games' ongoing obligations under applicable securities laws, Scientific Games undertakes no obligation to update any forward-looking statements whether as a result of new information, future events or otherwise. Readers are cautioned not to place undue reliance on any of these forward-looking statements.
Source: Scientific Games Corporation
Grand Opening of Shorelines Casino Peterborough Scheduled for October 15th, 2018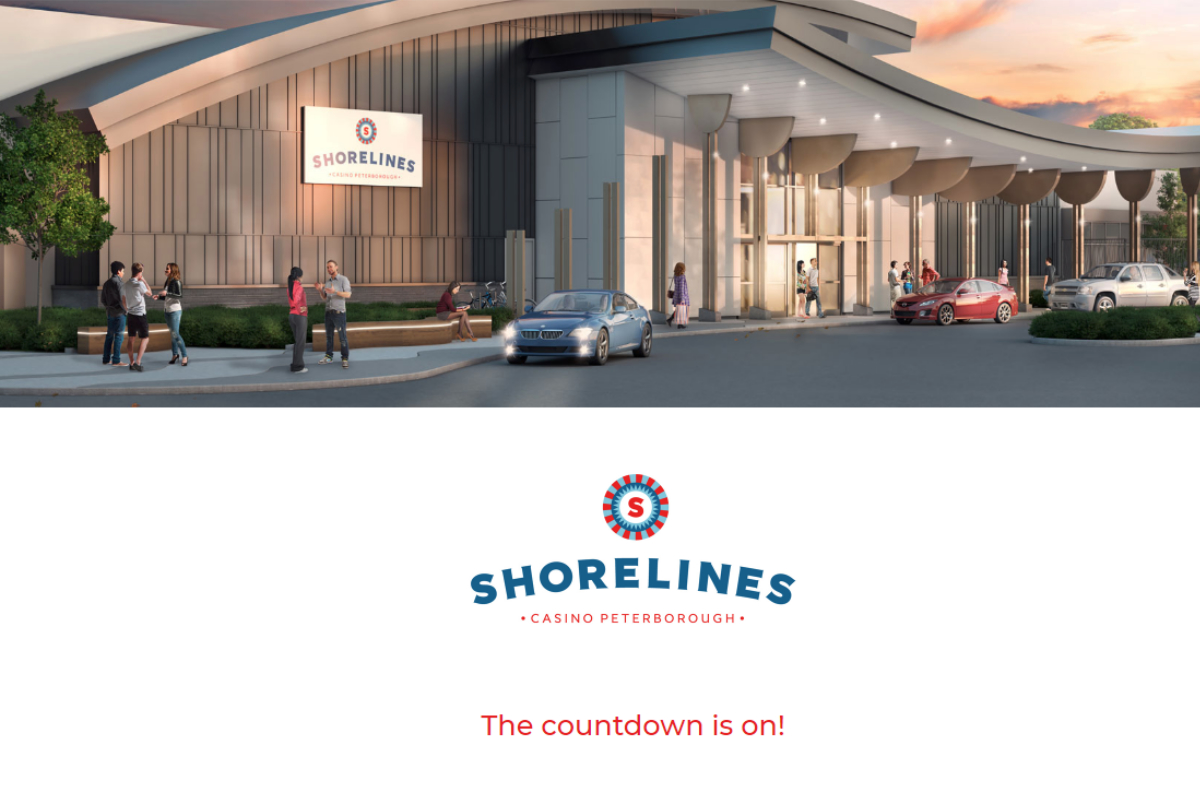 Reading Time:
2
minutes
Second casino to open in the Province of Ontario since 2006
Ontario Gaming East Limited Partnership (OGELP), a subsidiary of Great Canadian Gaming Corporation, is pleased to announce that Shorelines Casino Peterborough is scheduled to open on Monday, October 15th, 2018 at 5pm.
"Opening day will be an exciting one for our 300 team members – 180 of which are new – who are all very eager to showcase the new facility to the City and the marketplace," said Bryan Buchanan, General Manager at Shorelines Casino Peterborough.
The 50,000 square foot full-service casino will feature an array of the newest slot machines, live dealer table games such as blackjack, roulette, and baccarat, a Racebook, and a live entertainment area. The dining experience at Shorelines Casino Peterborough will offer a selection of modern casual fare at the Windward Restaurant and Lounge, and food lovers will also have an opportunity to indulge in a diverse selection of daily themed buffets at The Buffet.
The grand opening celebration will commence at 5pm and include a ribbon cutting ceremony, live entertainment and a special commemorative gift for the first 2,500 guests.
"As we get ready to open our doors and offer an unparalleled gaming and entertainment experience to our guests, we want to recognize the efforts of all the local businesses and trades personnel who worked on this project. Hiring local talent was very important to us and together we have constructed an exceptional facility," added Buchanan.
For more information about Shorelines Casino Peterborough and the grand opening scheduled for October 15th, please visit https://shorelinescasinos.com/peterborough/ .
Shorelines Casino Peterborough is located at 1400 Crawford Drive in Peterborough.
About Great Canadian Gaming Corporation:
Founded in 1982, Great Canadian Gaming Corporation is a BC based company that operates 28 gaming, entertainment and hospitality facilities in Ontario, British Columbia, New Brunswick, Nova Scotia, and Washington State. Fundamental to the company's culture is its commitment to social responsibility. "PROUD of our people, our business, our community" is Great Canadian's brand that unifies the company's community, volunteering and social responsibility efforts. Under the PROUD program, Great Canadian annually invests over $2.5 million in our communities, and in 2017, over 1,900 charitable organizations were supported by Great Canadian. In each Canadian gaming jurisdiction, a significant portion of gross gaming revenue from gaming facilities is retained by our crown partners on behalf of their provincial government for the purpose of supporting programs like healthcare, education and social services.
Source: Great Canadian Gaming Corporation
Canadian court rejects Gateway Casinos injunction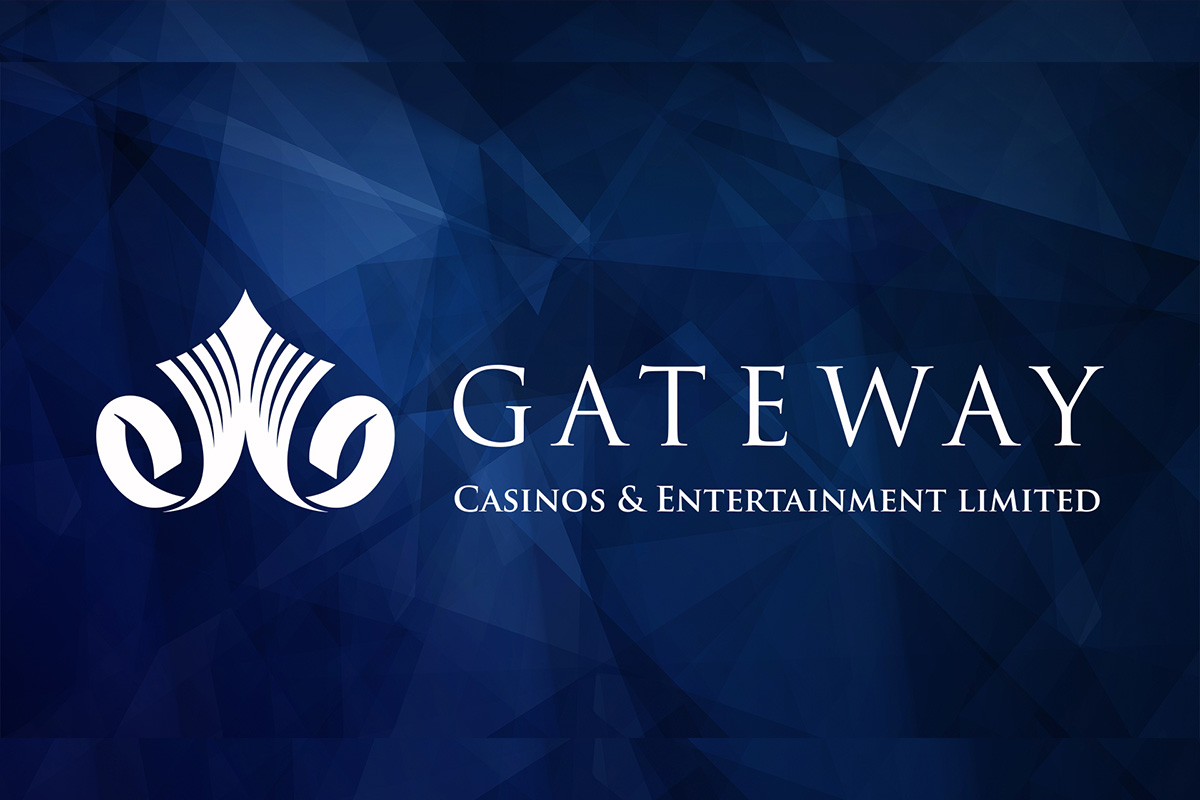 Reading Time:
1
minute
A court in Canada rejected the injuction submitted by Gateway Casinos for using the BC Government and Service Employees Union (BGCEU) and the United Food and Commercial Workers Canada Union Local No. 401 (UFCW). The company claimed that that government and unions had engaged in unlawful activity at the company's Lake City casinos. Justice Michael Tammen determined that even if the conduct was in "poor taste, it was not unlawful."
BGCEU said that the dismissal was a win for all unions in B.C:  "That decision is a big win for all unions in B.C.," said president Stephanie Smith. "On behalf of the almost 700 BCGEU members that have been on strike since June 29 I am urging Gateway to drop the cheap PR tactics and the frivolous legal tactics and get back to the table," she added.
Justice Michael Tammen said: "It is largely, although perhaps not entirely, the sort of exchange which one might expect on a picket line during a bitter labour dispute."
Moreover, director of public relations for Gateway Casinos, Tanya Gabara said: "It is unfortunate that we are in the position of needing to bring lawsuits in order to ensure that the union picketers behave lawfully and respect the safety of patrons, the public and employees."
More than 650 casino workers in Vernon, Kelowna, Kamloops and Penticton have been on strike since June 29, and talks have stopped after mediation broke off September 22.
Source: FocusGN
NetEnt games live on the regulated market in Canada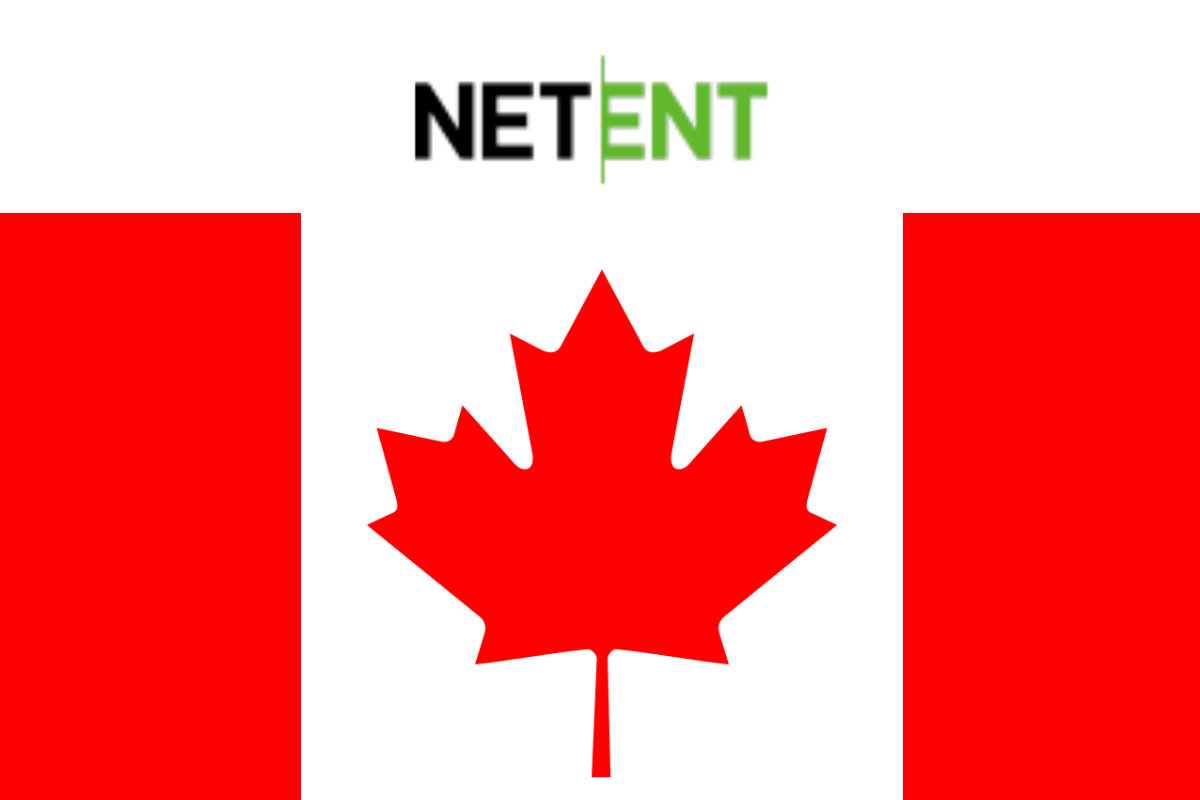 Reading Time:
1
minute
Following completed technical integration, a range of NetEnt's popular games is now live with British Columbia Lottery Corporation (BCLC) through an agreement with IGT. This marks the first entry for NetEnt on the regulated market in Canada.
NetEnt has previously agreed with IGT to supply online casino games to BCLC. The integration is now complete and a range of NetEnt's portfolio of world-leading games is available to BCLC's players through the IGT Connect™ integration layer IGT is providing to the lottery. BCLC is a member of World Lottery Association (WLA), the industry organization for state-authorized lotteries around the world.
Therese Hillman, Group CEO of NetEnt, commented:
"Launching our games to players in British Columbia is an important milestone for us in our expansion in North America. Entering regulated markets is a vital part of our strategy going forward, especially within the WLA segment. I am sure that our exciting games will be much appreciated by BCLC's players."
For additional information please contact:
Therese Hillman, Group CEO, NetEnt
Phone: +46 8 57 85 45 00
therese.hillman@netent.com
Roland Glasfors, Investor Relations & Corporate Strategy, NetEnt
Phone: +46 760 024 863
roland.glasfors@netent.com
This press release contains information that NetEnt AB (publ) is obliged to make public pursuant to the EU Market Abuse Regulation. T
About NetEnt :
NetEnt is a leading digital entertainment company, providing premium gaming solutions to the world's most successful online casino operators. Since its inception in 1996, NetEnt has been a true pioneer in driving the market with thrilling games powered by a cutting-edge platform. NetEnt is committed to helping customers stay ahead of the competition, is listed on NASDAQ Stockholm (NET–B) and employs 1,000 people in Malta, Stockholm, Kiev, Krakow, Gothenburg, Gibraltar and New Jersey. www.netent.com