PlayChip Announces Conor McGregor coach Owen Roddy as Brand Ambassador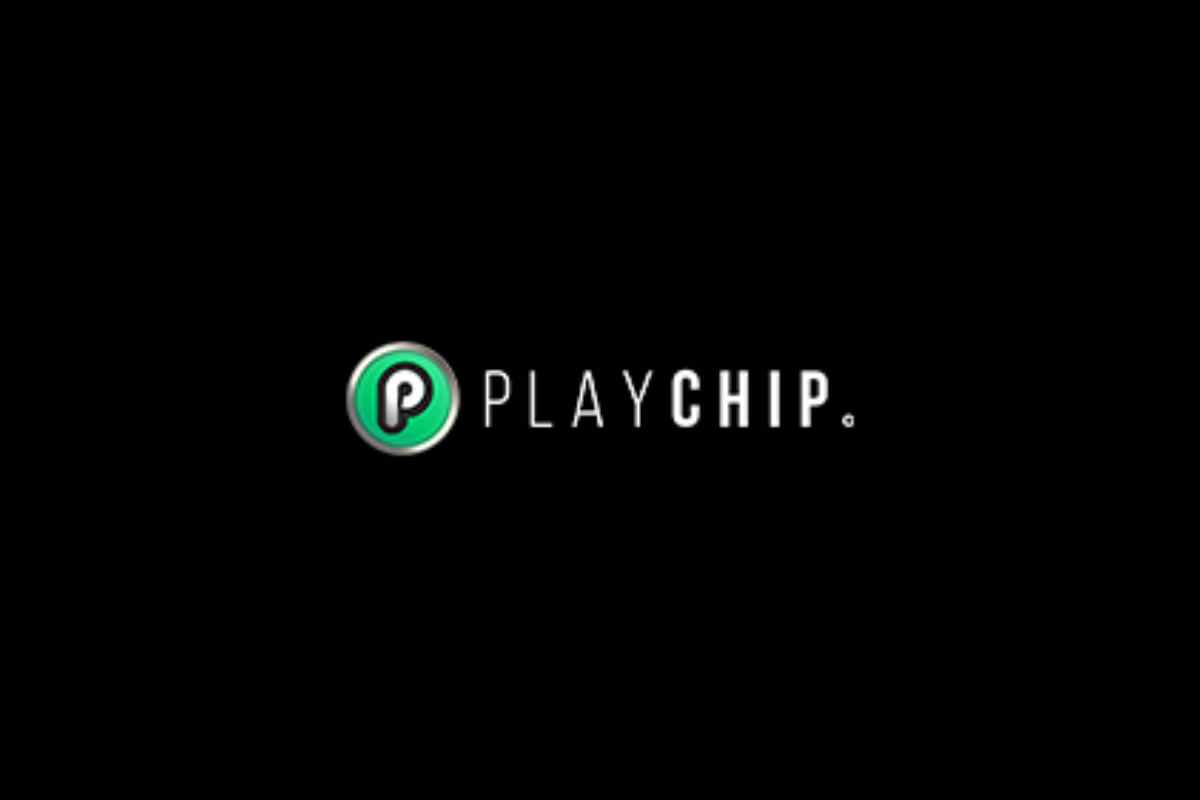 Reading Time:
3
minutes
The striking coach to the 'Notorious' MMA fighter joined the PlayChip team ahead of the highly anticipated bout against Khabib Nurmagomedov.
The PlayChip has continued its heavy role in sports sponsorships, with the Universal Gaming Token adding highly-regarded striking coach Owen Roddy, amongst other members of Team McGregor, to its team of ambassadors. The company is also negotiating an ambassador role with McGregor himself.
Roddy is a senior member of Conor McGregor's coaching staff and a close personal friend to the former UFC Lightweight and Featherweight champion. The agreement with PlayChip was reached last week in the build-up to what some had billed as the fight of the century, a part Roddy played a heavy role in promoting via a series of blogs on his YouTube and Instagram page.
McGregor was defeated by submission in the fourth round of Saturday's hugely anticipated bout against his Russian counterpart. The loss was only his fourth in MMA since turning pro. The fight ended in a highly controversial manner when Nurmagedov turned his attention to fellow PlayChip holder and McGregor teammate Dillion Danis, leaping the fence in an apparently unprovoked attack.
Teammates of the Russian followed suit, jumping into the ring and ambushing McGregor with a flurry of punches.
It was a disappointing end to what had otherwise been a fantastic spectacle in MMA fighting. Head of Blockchain for the PlayChip Luke Lombe was in the venue to witness one of the biggest events in UFC's history.
"We were disappointed to see such behaviour after such an evening of mixed martial arts at its finest," he said.
"While the post-fight actions cannot be condoned, it is pleasing to see Team McGregor and Owen turn their attentions towards a future rematch. Like the PlayChip with cryptocurrency, Owen and his team have had a huge role in promoting MMA to a record global audience and will continue to do so. We are excited to be a part of that journey."
Roddy joins international cricketing icon Brett Lee in his ambassador role with PlayChip, the exclusive cryptocurrency of an online gaming ecosystem consisting of eight platforms and over 1,000,000 users. A number of exciting promotions are expected to be announced in the coming weeks, including the opportunity to train with the world-renowned coach.
About PlayChip
PlayChip is the Universal Gaming Token for sports betting, gaming, fantasy sports, and eSports, at the centre of an incentivised, blockchain-enabled sports community and gaming ecosystem. The PlayChip Ecosystem consists of seven independent partner platforms with more than a million users across over 70 countries. The PlayChip ecosystem is designed to be secure, scalable, simple to use, and fun, as well as include features to incorporate provable fairness into PlayChip transactions and the partnered gaming platforms, making it the gaming token of choice around the globe.
About PlayUp:
PlayUp Limited is a Universal Gaming Platform offering Daily Fantasy Sports, sports and race betting, fantasy stables, eSports, and casino table games. PlayUp Limited is the creator of the PlayChip and operates PlayUp.com, ClassicBet, Draftstars, Betting.Club, TopBetta, MadBookie and 123Gaming. PlayUp Limited will deliver the world's first fully-integrated, blockchain enabled global fantasy sports, online sports betting and gaming ecosystem.
As announced on 09 April 2018, PlayUp has agreed to merge with Mission NewEnergy Limited (ASX:MBT, OTCMKTS:MNELF), subject to the approval of the ASX and NASDAQ and regulatory approval requirements. Upon the completion of the merger it is anticipated that the company's securities will seek to re-comply with both ASX and NASDAQ listing rules resulting in the trading of shares on the NASDAQ stock exchange and the ASX.
Source: PlayUp
Boyd Gaming Completes Acquisition Of Four Pinnacle Entertainment Assets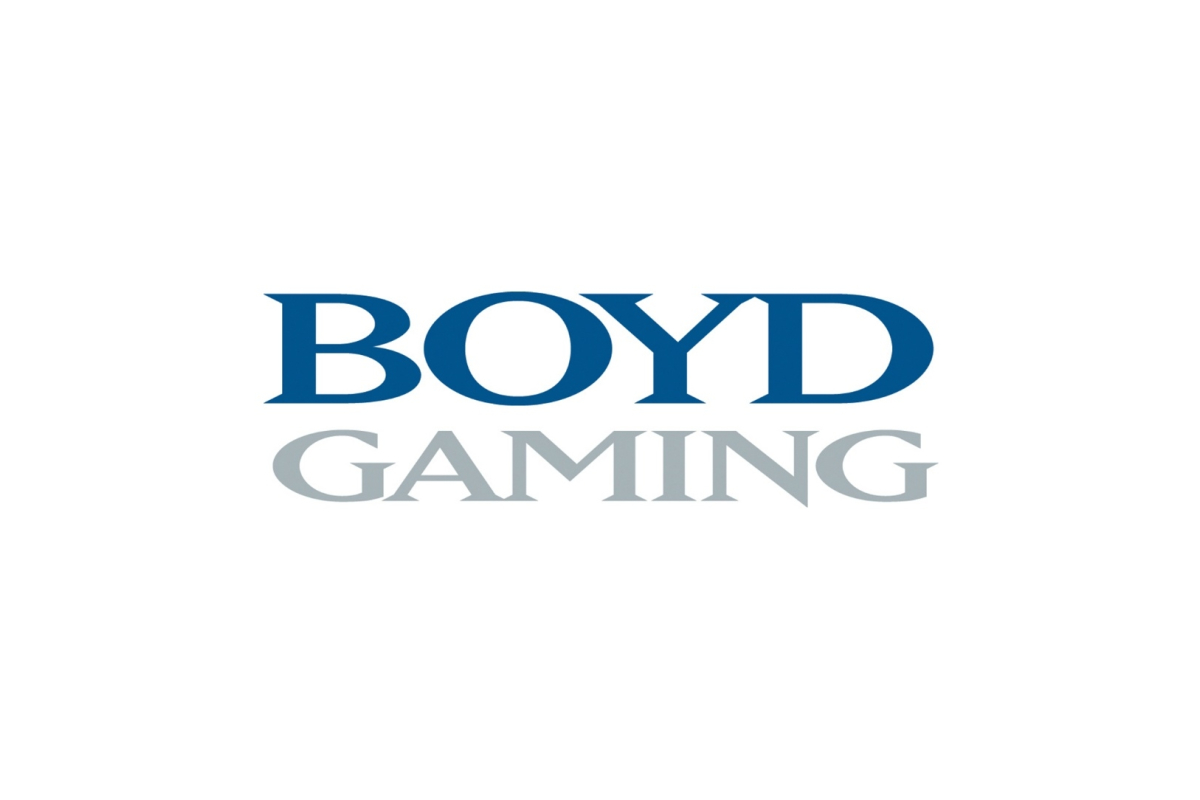 Reading Time:
2
minutes
Boyd Gaming Corporation (NYSE: BYD) today announced that it has completed its acquisition of the operations of four properties from Pinnacle Entertainment, Inc.: Ameristar St. Charles (Missouri); Ameristar Kansas City (Missouri); Belterra Casino Resort in Florence, Indiana; and Belterra Park in Cincinnati, Ohio.
As part of the transaction, Boyd Gaming has entered into a master lease agreement with Gaming and Leisure Properties, Inc. (NASDAQ: GLPI), which owns the real estate of Ameristar St. Charles, Ameristar Kansas City and Belterra Casino Resort. Boyd Gaming acquired both the operations and real estate of Belterra Park, utilizing financing from GLPI for the purchase of the Belterra Park real estate assets.
The acquisition follows the Company's recent purchase of Valley Forge Casino Resort in King of Prussia, Pennsylvania, on September 17.  Boyd Gaming now operates 29 casino properties in 10 states – Nevada, Illinois, Indiana, Iowa, Kansas, Louisiana, Mississippi, Missouri, Ohio and Pennsylvania.
"By adding these four high-quality properties, we have significantly expanded our portfolio and enhanced our free cash flow profile at a compelling multiple," said Keith Smith, President and Chief Executive Officer of Boyd Gaming.  "We have gained a strong presence in three of the Midwest's largest gaming markets, with access to millions of potential new customers.  We are pleased to welcome the Ameristar and Belterra team members to Boyd Gaming, and look forward to great success together."
About Boyd Gaming:
Founded in 1975, Boyd Gaming Corporation (NYSE: BYD) is a leading geographically diversified operator of 29 gaming entertainment properties in 10 states.  The Company currently operates 1.76 million square feet of casino space, approximately 38,000 gaming machines, 900 table games, more than 11,000 hotel rooms, and 320 food and beverage outlets.  With one of the most experienced leadership teams in the casino industry, Boyd Gaming prides itself on offering its guests an outstanding entertainment experience, delivered with unwavering attention to customer service.
Forward-looking Statements
This press release contains forward-looking statements within the meaning of Section 27A of the Securities Act of 1933, as amended, and Section 21E of the Securities Exchange Act of 1934, as amended. Such statements contain words such as "may," "will," "might," "expect," "believe," "anticipate," "could," "would," "estimate," "continue," "pursue," or the negative thereof or comparable terminology, and include (without limitation) statements regarding Boyd Gaming's significant expansion of its portfolio and its enhanced free cash flow profile at a compelling multiple. These forward-looking statements are based upon the current beliefs and expectations of management and involve certain risks and uncertainties, including (without limitation) risks associated with changes to the financial conditions or the economic conditions in the areas in which Boyd Gaming operates; the fact that Boyd Gaming's expansion projects are subject to many risks inherent in expansion, development or construction of a new or existing project; competition; litigation; financial community and rating agency perceptions of Boyd Gaming and its subsidiaries; changes in laws and regulations, including increased taxes; the availability and price of energy, weather, regulation, economic, credit and capital market conditions; and the effects of war, terrorist or similar activity. Additional factors are discussed in "Risk Factors" in Boyd Gaming's annual, periodic and current reports filed from time to time with the Securities and Exchange Commission. All forward-looking statements in this press release are made as of the date hereof, based on information available to Boyd Gaming as of the date hereof, and Boyd Gaming assumes no obligation to update any forward-looking statement.
Source: Boyd Gaming Corporation
Worldpay extends real-time payouts to over 50 countries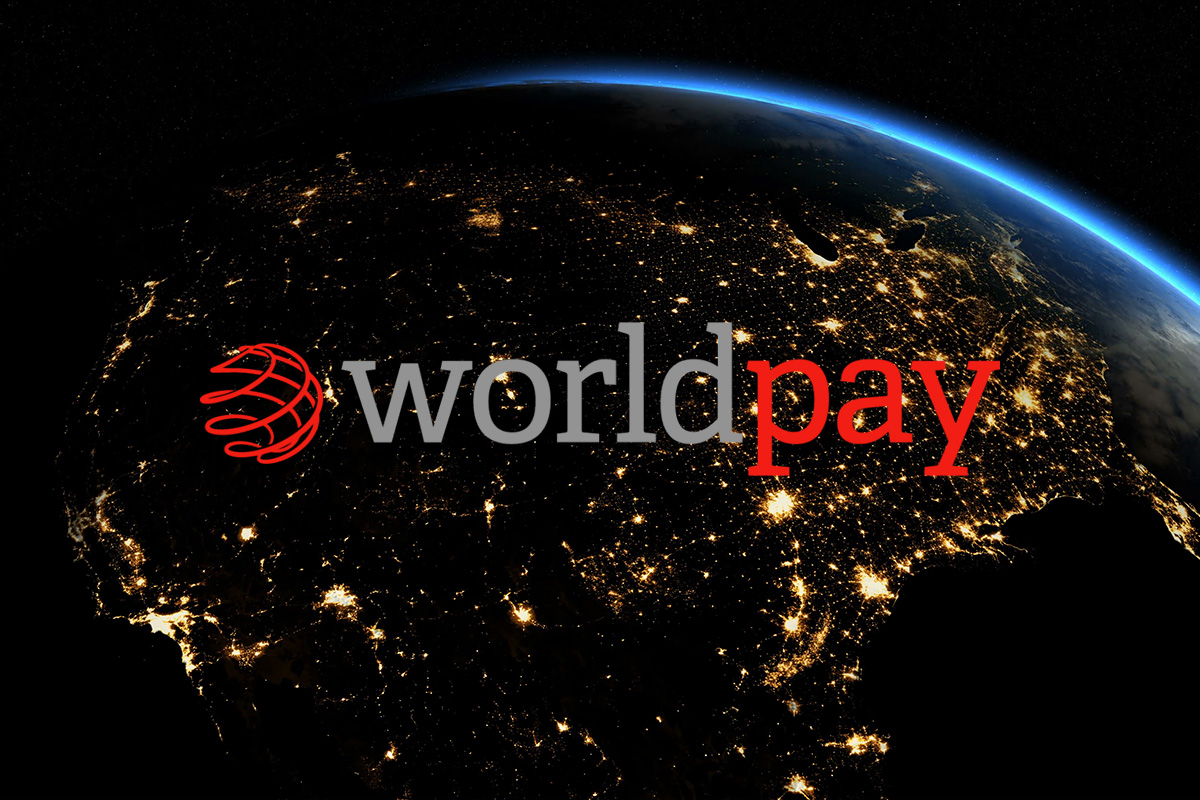 Reading Time:
2
minutes
New disbursement solutions and wider global reach enhance customer experience in increasingly prevalent sharing economy
Worldpay, Inc., a global leader in payments, has announced the launch of new dynamic payout solutions that give multi-national eCommerce businesses more choices to disburse funds to partners and customers – quickly, easily and across country borders.
Worldpay's dynamic payout solutions combine the enhanced Worldpay Bankout solution, which now delivers 154 direct bank disbursement destinations (up from 65), and Worldpay FastAccess – enabled by Visa Direct.
With these versatile payout options, partners and customers need no longer wait for days to receive funds or refunds as they now can obtain them via card in near real-time – through mobile wallet or directly to a local bank account.
Bankout is an ideal solution for businesses needing to make a large number of global payments to – or on behalf of – their customers and suppliers. With 89 new local markets, Worldpay now provides seamless cross-border payouts for businesses in local currencies without the expense of making multiple international bank transfers.
Dynamic payouts allow businesses to make faster, seamless card-based payouts in near-real time within a maximum of 30 minutes. Building on its launch in the United States last year, FastAccess is now available to Worldpay customers in over 50 new markets across Europe and Asia.
A wide-range of industries benefit from these new flexible payout solutions. For example, travel and tourism companies and marketplaces can pay out funds to accommodation vendors or disbursements to travellers in a variety of countries and currencies; gaming businesses can provide near-instant payouts to customers; insurance companies can save costs by replacing local checks with bank transfers; and marketplaces can allow independent sellers to retrieve funds more quickly.
Shane Happach, executive vice president, Head of Global Enterprise eCommerce at Worldpay, Inc., said: "As more and more companies send payments at lower values, cross-border, it will become a competitive differentiator to send quicker payouts to consumers and inexpensive disbursements to vendors and suppliers. It is estimated that by 2025, the sharing economy will generate Europe-wide revenues worth over €80bn and facilitate nearly €570bn of transactions[4]. At the heart are seamless, transparent, secure payouts, which can be made via card, mobile wallet or bank transfer in any currency, anywhere in the world."
About Worldpay:
Worldpay, Inc. (NYSE: WP; LSE: WPY) is a leading payments technology company with unique capability to power global integrated omni-commerce. With industry-leading scale and an unmatched integrated technology platform, Worldpay offers clients a comprehensive suite of products and services globally, delivered through a single provider.
Worldpay processes over 40 billion transactions annually through more than 300 payment types across 146 countries and 126 currencies. The company's growth strategy includes expanding into high-growth markets, verticals and customer segments, including global eCommerce, Integrated Payments and B2B.
Worldpay, Inc. was formed in 2018 through the combination of the No. 1 merchant acquirers in the U.S. and the U.K. Worldpay, Inc. trades on the New York Stock Exchange as "WP" and the London Stock Exchange as "WPY." Visit us at https://www.worldpay.com/global/
R. Franco's IRIS platform is "perfect match" for digital development in Africa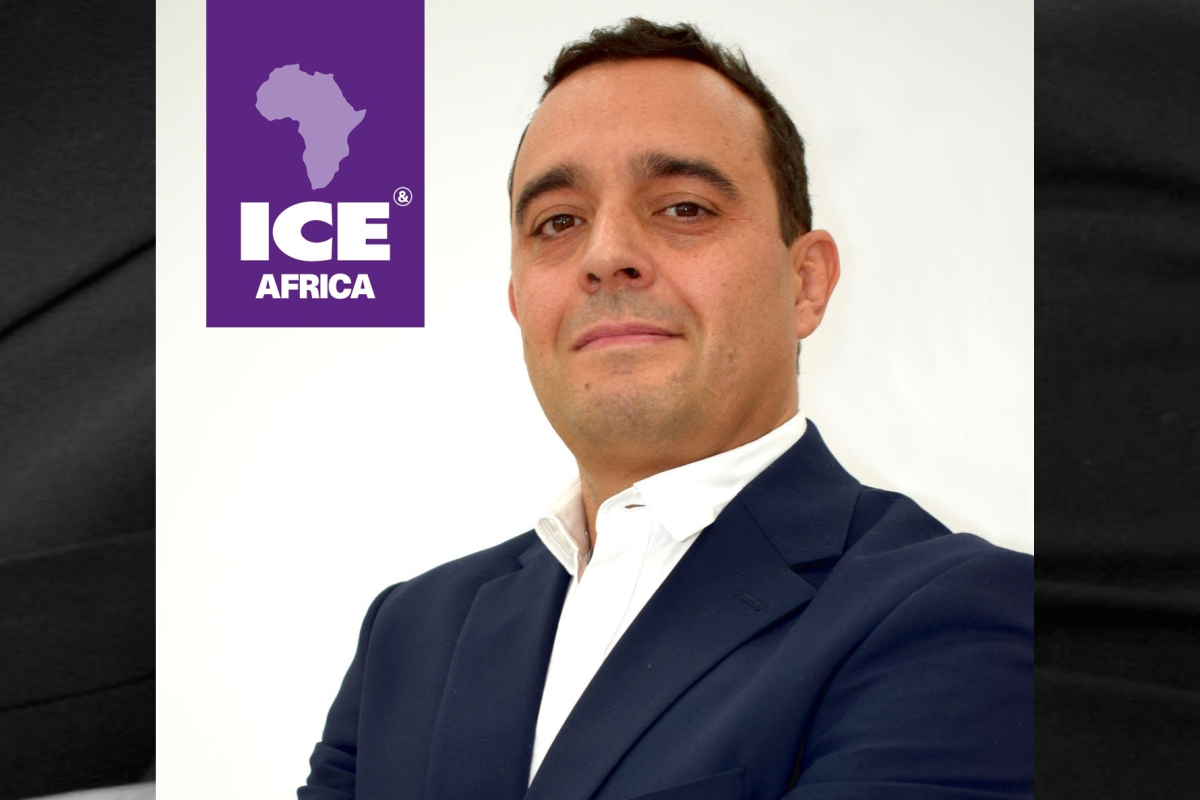 Reading Time:
2
minutes
R. Franco Digital, the leading provider of global gaming solutions for online and retail operations, has heralded the first edition of ICE Africa (Sandton Convention Centre on 24-25 October 2018) as a "huge opportunity" for the company as it prepares to expand its online betting platform, IRIS, across the continent.  The Spanish-based company's decision to exhibit its omnichannel platform, land-based terminals and extensive library of video-poker, reel, AWP, video-bingo, roulette, casino and mini-games at the upcoming ICE Africa brings the number of exhibitors to 91, strengthening the event's growing reputation with all those interested in developing the African gaming industry in a strategic and sustainable manner.
Discussing their decision to back the inaugural edition of ICE Africa, Mario Benito, Head of Sales at R. Franco Digital, said: "Africa is a huge opportunity for us, providers of technological solutions with extensive experience in emerging markets helping operators who wish to turn their land-based operations into online or mixed operations.  We can contribute to the successful development of these operations, just as we have already done in countries like Spain and Colombia, tailoring technological developments to the requirements of each jurisdiction."
He continued: "ICE Africa is an opportunity to better understand the African market and to be able to show our products and services to potential partners interested in implementing solutions hand-in-hand with an experienced company such as ours.  We believe in direct relationships and we want acquire on-the-spot knowledge of all the relevant players in the African continent."
ICE Africa will see R. Franco Digital showcasing its IRIS platform, which the company believes will be an essential component of any online betting or gaming operation in the region.  Benito explained: "We believe that IRIS can be the perfect match to promote the development of different types of businesses in Africa, either via online gaming web pages, casinos, sports betting, arcades or betting terminals.  It combines in one sole platform all an operator needs, because it is designed to consolidate monetary activities and to allow the business to run and grow.  As it is modular and scalable, it can be tailored to small, medium-sized or large operations and may be used to manage online, land-based or mixed operations."
R. Franco Digital will also be exhibiting its catalogue of games, alongside the IRIS Power Vault service and the RF OnMix touch-screen multi-game terminal, to the entire African market as part of both the country and the company's ongoing expansion.  "In general, the whole African market will expand online operations, although we are attending this show focusing particularly on South Africa, Kenya, Nigeria and Ethiopia," Benito continued.  "ICE Africa will help us roll our products out and establish relationships with relevant actors interested in meeting a sound partner with more than 50 years' experience in gaming.  We put all our resources, human and financial, at the service of our future partners to jointly enjoy the success we already have in the gaming and leisure market."
He concluded: "We are sure that Africa is one of the world regions where the gaming industry will grow the most in the next few years.  It seems a wise decision that Clarion bet on Africa and we look forward to ongoing business ventures at ICE Africa and then again in London in February."
To register for the first ICE Africa and the learning, training and networking opportunities it offers, visit: www.iceafrica.za.com