PlayChip Announces Conor McGregor coach Owen Roddy as Brand Ambassador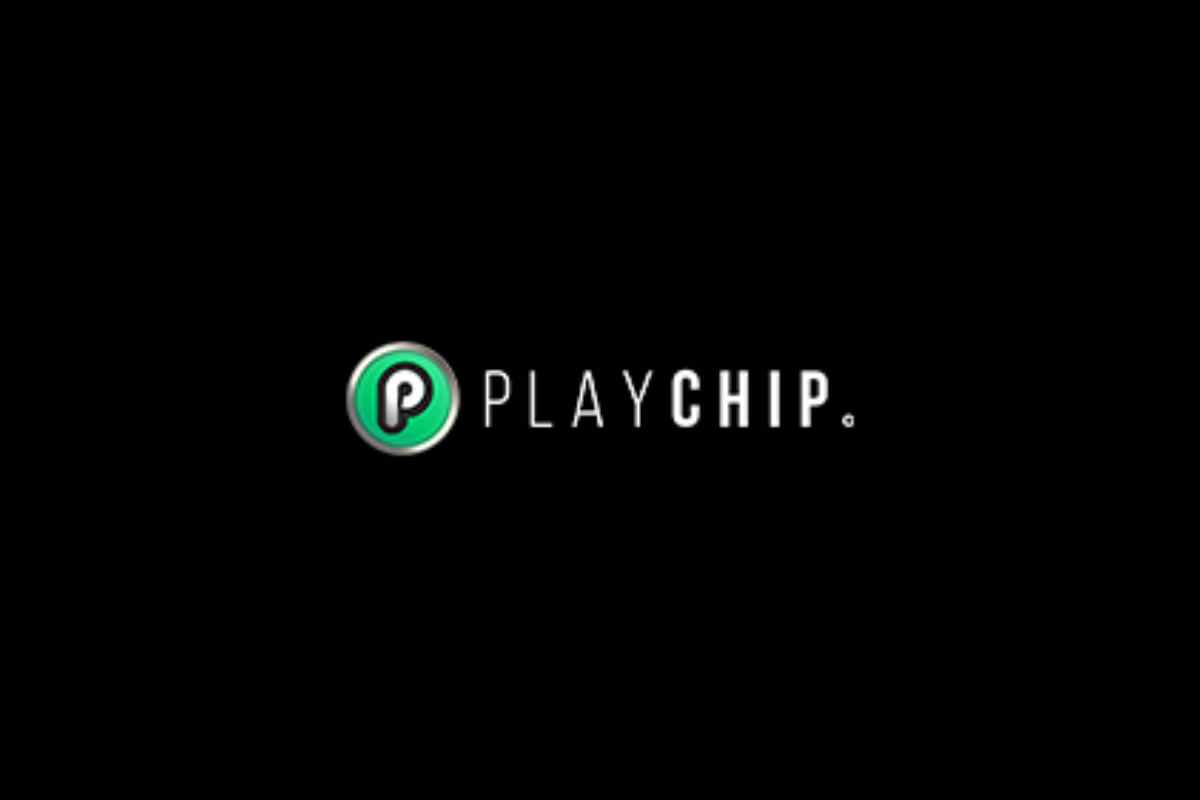 Reading Time:
3
minutes
The striking coach to the 'Notorious' MMA fighter joined the PlayChip team ahead of the highly anticipated bout against Khabib Nurmagomedov.
The PlayChip has continued its heavy role in sports sponsorships, with the Universal Gaming Token adding highly-regarded striking coach Owen Roddy, amongst other members of Team McGregor, to its team of ambassadors. The company is also negotiating an ambassador role with McGregor himself.
Roddy is a senior member of Conor McGregor's coaching staff and a close personal friend to the former UFC Lightweight and Featherweight champion. The agreement with PlayChip was reached last week in the build-up to what some had billed as the fight of the century, a part Roddy played a heavy role in promoting via a series of blogs on his YouTube and Instagram page.
McGregor was defeated by submission in the fourth round of Saturday's hugely anticipated bout against his Russian counterpart. The loss was only his fourth in MMA since turning pro. The fight ended in a highly controversial manner when Nurmagedov turned his attention to fellow PlayChip holder and McGregor teammate Dillion Danis, leaping the fence in an apparently unprovoked attack.
Teammates of the Russian followed suit, jumping into the ring and ambushing McGregor with a flurry of punches.
It was a disappointing end to what had otherwise been a fantastic spectacle in MMA fighting. Head of Blockchain for the PlayChip Luke Lombe was in the venue to witness one of the biggest events in UFC's history.
"We were disappointed to see such behaviour after such an evening of mixed martial arts at its finest," he said.
"While the post-fight actions cannot be condoned, it is pleasing to see Team McGregor and Owen turn their attentions towards a future rematch. Like the PlayChip with cryptocurrency, Owen and his team have had a huge role in promoting MMA to a record global audience and will continue to do so. We are excited to be a part of that journey."
Roddy joins international cricketing icon Brett Lee in his ambassador role with PlayChip, the exclusive cryptocurrency of an online gaming ecosystem consisting of eight platforms and over 1,000,000 users. A number of exciting promotions are expected to be announced in the coming weeks, including the opportunity to train with the world-renowned coach.
About PlayChip
PlayChip is the Universal Gaming Token for sports betting, gaming, fantasy sports, and eSports, at the centre of an incentivised, blockchain-enabled sports community and gaming ecosystem. The PlayChip Ecosystem consists of seven independent partner platforms with more than a million users across over 70 countries. The PlayChip ecosystem is designed to be secure, scalable, simple to use, and fun, as well as include features to incorporate provable fairness into PlayChip transactions and the partnered gaming platforms, making it the gaming token of choice around the globe.
About PlayUp:
PlayUp Limited is a Universal Gaming Platform offering Daily Fantasy Sports, sports and race betting, fantasy stables, eSports, and casino table games. PlayUp Limited is the creator of the PlayChip and operates PlayUp.com, ClassicBet, Draftstars, Betting.Club, TopBetta, MadBookie and 123Gaming. PlayUp Limited will deliver the world's first fully-integrated, blockchain enabled global fantasy sports, online sports betting and gaming ecosystem.
As announced on 09 April 2018, PlayUp has agreed to merge with Mission NewEnergy Limited (ASX:MBT, OTCMKTS:MNELF), subject to the approval of the ASX and NASDAQ and regulatory approval requirements. Upon the completion of the merger it is anticipated that the company's securities will seek to re-comply with both ASX and NASDAQ listing rules resulting in the trading of shares on the NASDAQ stock exchange and the ASX.
Source: PlayUp
Galaxy Gaming and Caesars Entertainment UK Extend Partnership with Multi-Year Agreement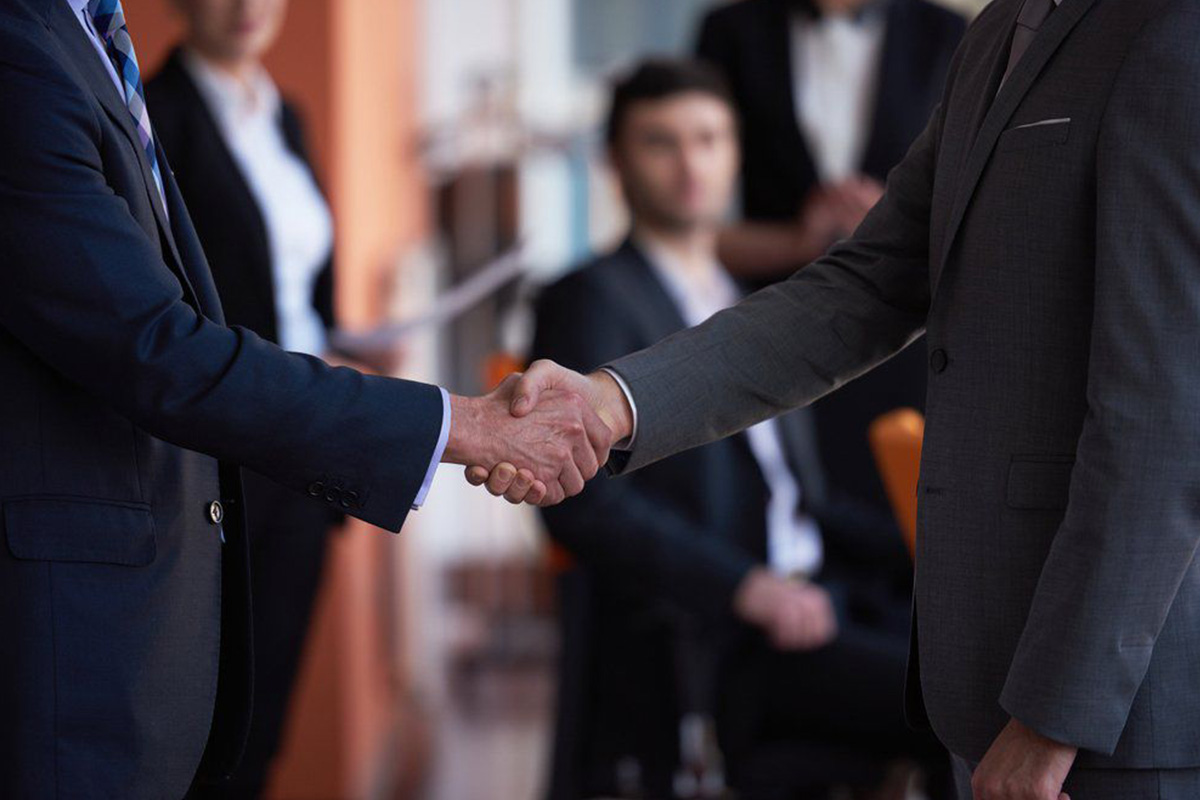 Reading Time:
1
minute
Galaxy Gaming, Inc. announced Caesars Entertainment EMEA agreed to a multi-year agreement with the organization. The agreement includes an integrated partnership including product and marketing support for all Galaxy Gaming proprietary table game titles at Caesars Entertainment EMEA properties as well as progressive systems.
"Galaxy Gaming is excited for the opportunity to continue working closely with Caesars EMEA in driving more players to their gaming facilities and contributing to the overall player experience," said Todd Cravens, Galaxy's CEO.  "Showcasing our table games at some of the most premier casinos around the country will be an honour."
"We are delighted to work with Galaxy Gaming to bring new and innovative gaming experiences to our customers.  Customer appetite for new bonuses and variations on classic games is increasing and we pride ourselves on delivering the best gaming environments in the UK." Peter Turpin, Group Operations Director Caesars Entertainment EMEA.
About Galaxy Gaming:
Headquartered in Las Vegas, Nevada, Galaxy Gaming, Inc. (galaxygaming.com) develops, manufactures and distributes innovative proprietary table games, state-of-the-art electronic wagering platforms and enhanced bonusing systems to land-based, riverboat, cruise ships and online casinos worldwide.  Through its iGaming partner Progressive Games Marketing Ltd., Galaxy Gaming licenses its proprietary table games to the online gaming industry
R. Franco Digital's Portfolio Brings In Espresso Games' Products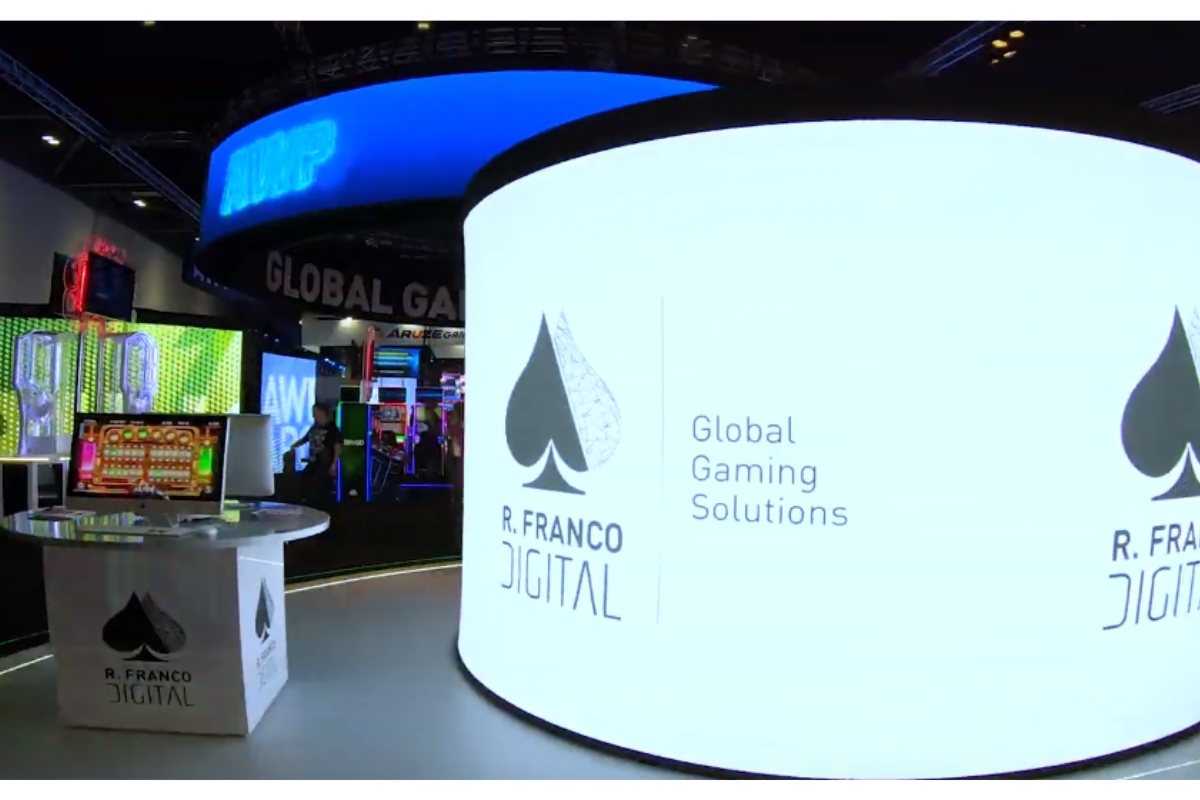 Reading Time:
2
minutes
Franco Digital and Espresso Games have disclosed their cooperation agreement whereby the Italian developer's games will become integrated into IRIS, the Spanish subsidiary's technological platform.
BETPLAY, an online gaming platform owned by Corredor Empresarial – the major gaming operator in Colombia– will be the first of R. Franco Digital's customers to enjoy more than 40 titles developed by the Italian company and certified in Colombia. From then on, all operators integrated with IRIS will have new slot, roulette, blackjack, baccarat and poker games available for themselves and their customers.
According to Rubén Loeches (CMO, R. Franco Group): "This agreement is another step forward in consolidating IRIS, our open omni-channel platform that continues to grow and add new gaming integrations, means of payment, sportsbook… to provide operators with the best and most powerful supply of contents for their business."
Vera Motto (LatAm Regional Manager, Espresso Games) said: "We could not be happier with our entry into the Colombian market with the main operator in this market, and with the start of this co-operation with such a prestigious organisation as the R. Franco Group. This is the first step in our expansion in this area which will soon go far beyond."
ABOUT R. FRANCO DIGITAL:
Franco Digital is the digital division of the R. Franco Group, leader in the gaming industry with 53 years' history and more than 300 professionals. It was created as the Group's vehicle to face new industry challenges by providing national and international gaming operators with global solutions.
ABOUT ESPRESSO GAMES:
Espresso Games® is a world-class casino content producer with a unique quality and Italian style. Special features games lead to gain two world patents for the RACEPOT and REELPOT® systems, which further ennobles their extensive portfolio of casino, slot and special games. An optimised architecture provides for seamless integration and includes every essential feature for operators: mobile support, back-office, multi-currency and multi-language, bonus system and much more, in addition to a stable and robust environment for players.
Espresso Games® is certified in Italy, Colombia and Spain.
Evolution Gaming Interim Report Jan-Mar 2019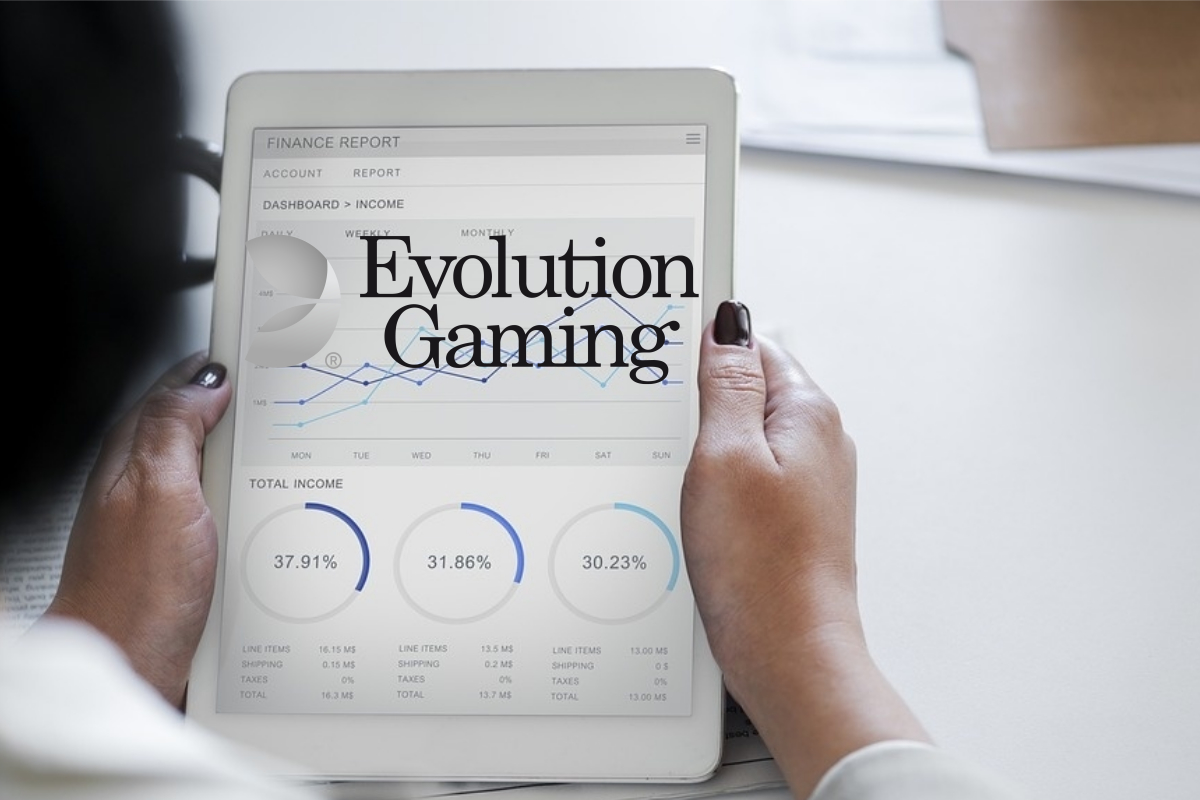 Reading Time:
4
minutes
Evolution released its Interim Report for January-March 2019.
First quarter of 2019 (Q1 2018)
Operating revenues increased by 54% to EUR 79.3 million (51.6)
EBITDA increased by 64% to EUR 35.9 million (22.0), corresponding to a margin of 45.3% (42.6)
Profit for the period amounted to EUR 28.6 million (16.5)
Earnings per share amounted to EUR 0.79 (0.46)
Events during the first quarter of 2019
Good leverage from investments made in 2018
Roll-out initiated of several new games including MONOPOLY Live
Several new customers live – DraftKings (USA), Lotoquebec (Canada), Svenska Spel and ATG (Sweden)
Summary of the first quarter
Comments from CEO Martin Carlesund:
Evolution has been off to a strong start in 2019, both in terms of growth and profitability. Revenues in the first quarter amounted to EUR 79.3 million, corresponding to an increase of 54 percent compared to the first quarter of 2018. EBITDA amounted to EUR 35.9 million with a margin of 45.3 percent. With a favourable start to the year and with high confidence in the upcoming product launches, we currently see good conditions to finish in the upper end of the previously communicated range of 44-46 percent EBITDA margin for the 2019 full year.
An important explanation to the development is that we now can leverage from the investments made in 2018. Throughout last year, we expanded studio space as well as customer environments and the number of tables in line with the increasing demand from our customers, and we can now see how all of this pays off. It is our assessment that Live Casino as a product vertical will continue to take market shares in 2019 and why we consequently will continue to invest based on our customers' demands in our studios also going forward. A demand driver is the fact that we are broadening the Live vertical with new products that appeal to completely new end users. In that way we can address a considerably larger part of the total online casino market.
As highlighted already in the year-end report, we showcased 10 new games at ICE in London in February. This equals not only a record-amount of game launches in one single year, but also the addition of entirely new game categories. It is important to note that the new games haven't had any extensive effect on the quarterly growth, as the roll-out has just begun – it will take time before all the games are available for the end users, and it will then take time for end users to discover the games. However, already now we can establish that one of the main attractions – MONOPOLY Live – has been off to a historically strong start both in terms of player counts and gaming revenues. We are immensely proud of this launch, which we believe redefines the essence of Live Casino entertainment. The unique mix of Live Casino and RNG with augmented reality technology provides something completely new in the market. On a similar theme, we will soon launch our unique live game show Deal or No Deal Live. Both these titles prove how we to a larger extent are focusing on more entertainment for the player, and we are well under way to create a whole new product vertical in our game lobby that we refer to as Game Shows. Through this, we expand to a much broader group of end users and consolidate Evolution's position as the leading innovator in the gaming industry. That we have been given the opportunity to work with world-famous brands such as MONOPOLY and Deal or No Deal provides even more power in our efforts.
Besides developing brand-new game types, we also continue to innovate our core – the classic table games. This year we look forward to the launches of Free Bet Blackjack, which is the most popular variety of Blackjack at land-based casinos, and our new poker game Side Bet City. We will also expand into dice games with Lightning Dice, building on the success of Lightning Roulette, as well as our take on Sic Bo – Live Super Sic Bo. This means that while we, through the above-mentioned game shows, can reach new end users, we also strengthen our leading offering that appeals to traditional Live players.
The market development in the quarter has been good, not least underpinned by increasing regulation. During the quarter, we went live with customers such as DraftKings in the US, Lotoquebec in Canada, and Svenska Spel and ATG in Sweden. We can establish that the share of Live Casino increases among the operators in more or less every newly regulated or re-regulated market.
With hard and focused work and high energy throughout 2018 and in the first quarter of 2019, we have taken our product portfolio to a whole new level, broadened our own market and created a new market for the industry, which in our perspective makes the gap between ourselves and the competitors wider than ever. Our launch pipeline has never been as strong as it is now. Hence, it is my absolute opinion that we have solid opportunities to further extend the distance to the competitors and strengthen our leading position during the remainder of the year.
Presentation for investors, analysts and the media
CEO Martin Carlesund and CFO Jacob Kaplan will present the report and answer questions on Thursday, 25 April 2019 at 09:00 a.m. CET via a telephone conference. The presentation will be in English and can also be followed online. Number for participation by telephone: +46 8 5055 8355 / +44 3333 009 267. Follow the presentation at https://tv.streamfabriken.com/evolution-gaming-group-q1-2019.