PlayChip Announces Conor McGregor coach Owen Roddy as Brand Ambassador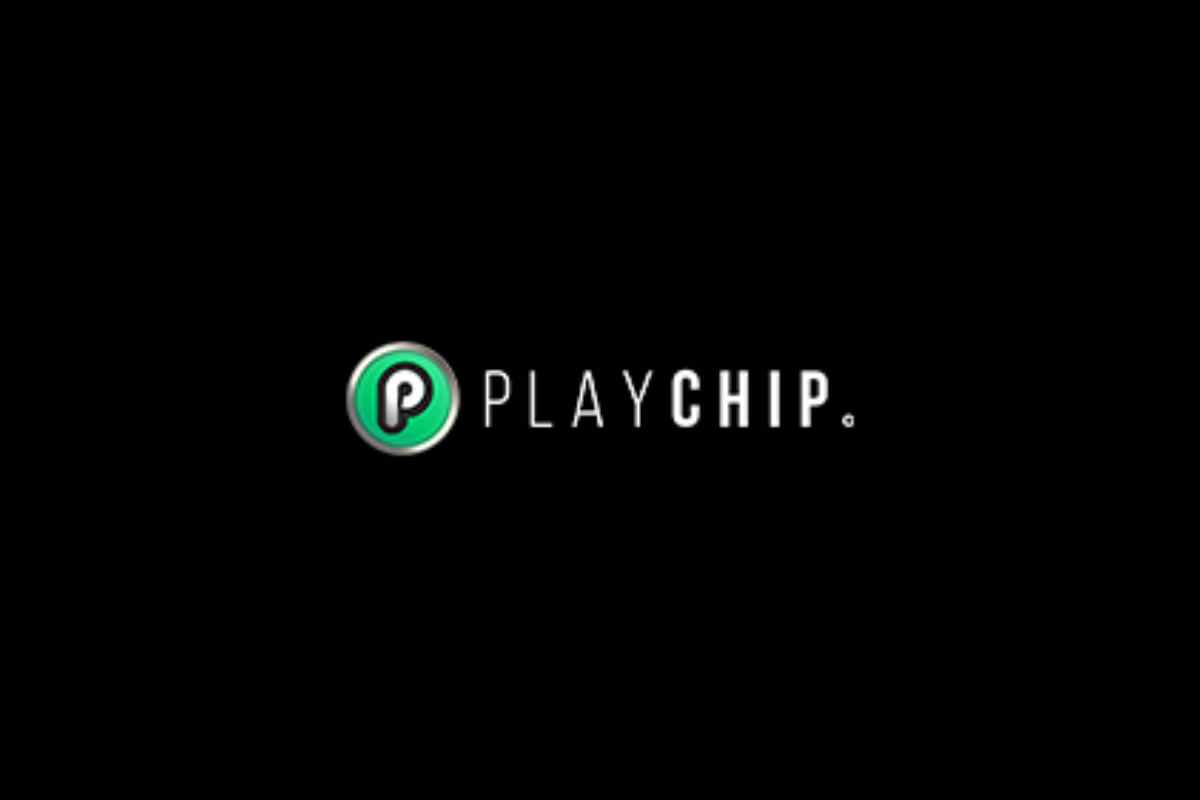 Reading Time:
3
minutes
The striking coach to the 'Notorious' MMA fighter joined the PlayChip team ahead of the highly anticipated bout against Khabib Nurmagomedov.
The PlayChip has continued its heavy role in sports sponsorships, with the Universal Gaming Token adding highly-regarded striking coach Owen Roddy, amongst other members of Team McGregor, to its team of ambassadors. The company is also negotiating an ambassador role with McGregor himself.
Roddy is a senior member of Conor McGregor's coaching staff and a close personal friend to the former UFC Lightweight and Featherweight champion. The agreement with PlayChip was reached last week in the build-up to what some had billed as the fight of the century, a part Roddy played a heavy role in promoting via a series of blogs on his YouTube and Instagram page.
McGregor was defeated by submission in the fourth round of Saturday's hugely anticipated bout against his Russian counterpart. The loss was only his fourth in MMA since turning pro. The fight ended in a highly controversial manner when Nurmagedov turned his attention to fellow PlayChip holder and McGregor teammate Dillion Danis, leaping the fence in an apparently unprovoked attack.
Teammates of the Russian followed suit, jumping into the ring and ambushing McGregor with a flurry of punches.
It was a disappointing end to what had otherwise been a fantastic spectacle in MMA fighting. Head of Blockchain for the PlayChip Luke Lombe was in the venue to witness one of the biggest events in UFC's history.
"We were disappointed to see such behaviour after such an evening of mixed martial arts at its finest," he said.
"While the post-fight actions cannot be condoned, it is pleasing to see Team McGregor and Owen turn their attentions towards a future rematch. Like the PlayChip with cryptocurrency, Owen and his team have had a huge role in promoting MMA to a record global audience and will continue to do so. We are excited to be a part of that journey."
Roddy joins international cricketing icon Brett Lee in his ambassador role with PlayChip, the exclusive cryptocurrency of an online gaming ecosystem consisting of eight platforms and over 1,000,000 users. A number of exciting promotions are expected to be announced in the coming weeks, including the opportunity to train with the world-renowned coach.
About PlayChip
PlayChip is the Universal Gaming Token for sports betting, gaming, fantasy sports, and eSports, at the centre of an incentivised, blockchain-enabled sports community and gaming ecosystem. The PlayChip Ecosystem consists of seven independent partner platforms with more than a million users across over 70 countries. The PlayChip ecosystem is designed to be secure, scalable, simple to use, and fun, as well as include features to incorporate provable fairness into PlayChip transactions and the partnered gaming platforms, making it the gaming token of choice around the globe.
About PlayUp:
PlayUp Limited is a Universal Gaming Platform offering Daily Fantasy Sports, sports and race betting, fantasy stables, eSports, and casino table games. PlayUp Limited is the creator of the PlayChip and operates PlayUp.com, ClassicBet, Draftstars, Betting.Club, TopBetta, MadBookie and 123Gaming. PlayUp Limited will deliver the world's first fully-integrated, blockchain enabled global fantasy sports, online sports betting and gaming ecosystem.
As announced on 09 April 2018, PlayUp has agreed to merge with Mission NewEnergy Limited (ASX:MBT, OTCMKTS:MNELF), subject to the approval of the ASX and NASDAQ and regulatory approval requirements. Upon the completion of the merger it is anticipated that the company's securities will seek to re-comply with both ASX and NASDAQ listing rules resulting in the trading of shares on the NASDAQ stock exchange and the ASX.
Source: PlayUp
Betway increase La Liga presence with Real Betis shirt sponsorship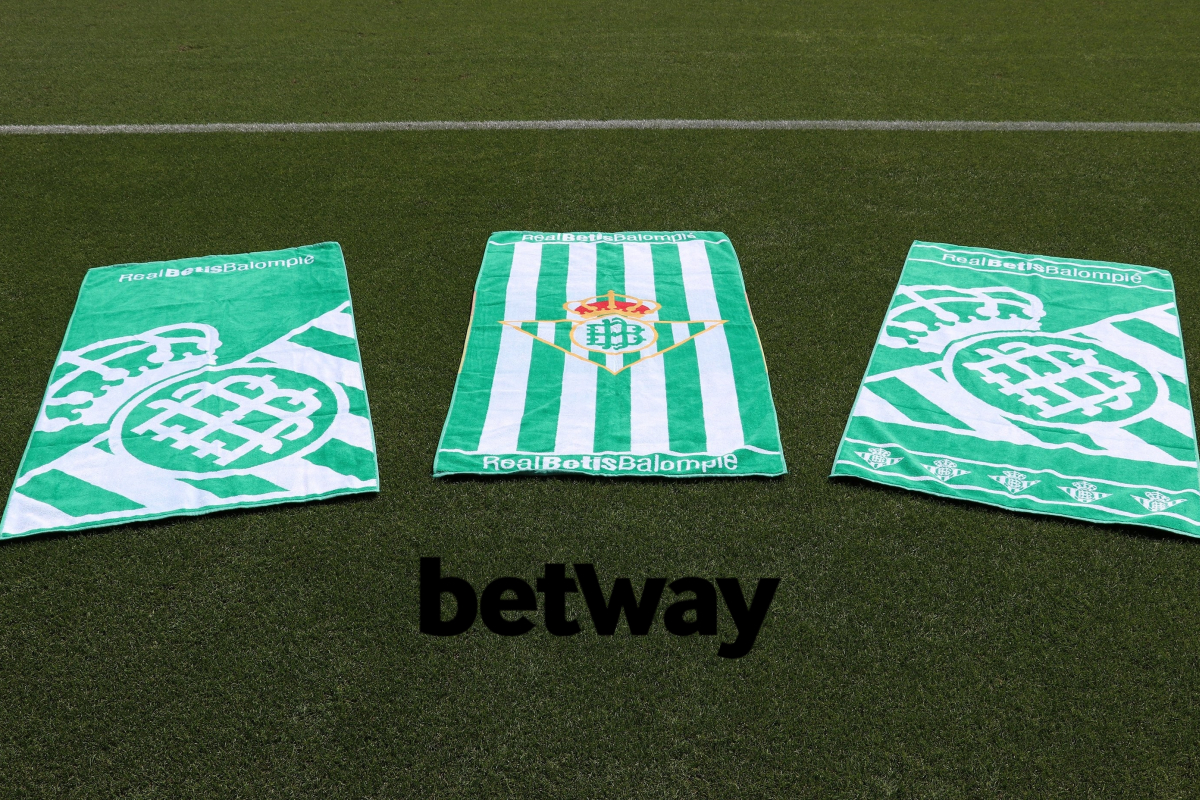 Reading Time:
< 1
minute
Two-year deal increases company's European football portfolio.
Global online betting and gaming company Betway has signed a two-year deal to become the official shirt sponsor of Spanish top-flight football club Real Betis Balompié.
The partnership will see the Betway logo appear on the famous green and white jersey from the start of the 2020/21 La Liga season as well as around the perimeter of their Benito Villamarin stadium.
Anthony Werkman, Betway, CEO said: "Real Betis play in one of the most popular leagues in the world, where we already have a tremendous presence. We couldn't be happier to be partnering with one of the established clubs with a great history. We look forward to showcasing Betway to their fans and the people of Seville."
Ramón Alarcón, General Director of Business of Real Betis Balompié added: "At Real Betis we have been working in the digital environment for many years to increase the value of our advertising assets. This sponsorship agreement, which is the most important quantitatively in our history, recognises this work, for which we are proud. In addition, the agreement comes with a leading company in the sector, with scrupulous compliance with current regulations."
Betway have been prominent shirt sponsors and betting partners in La Liga since 2018, as well as sponsoring Premier League club West Ham United in England since 2015, in addition to many other deals in the sport throughout the continent.
EQ-Connect aiming for 'single customer view' across multiple betting operators to help problem gamblers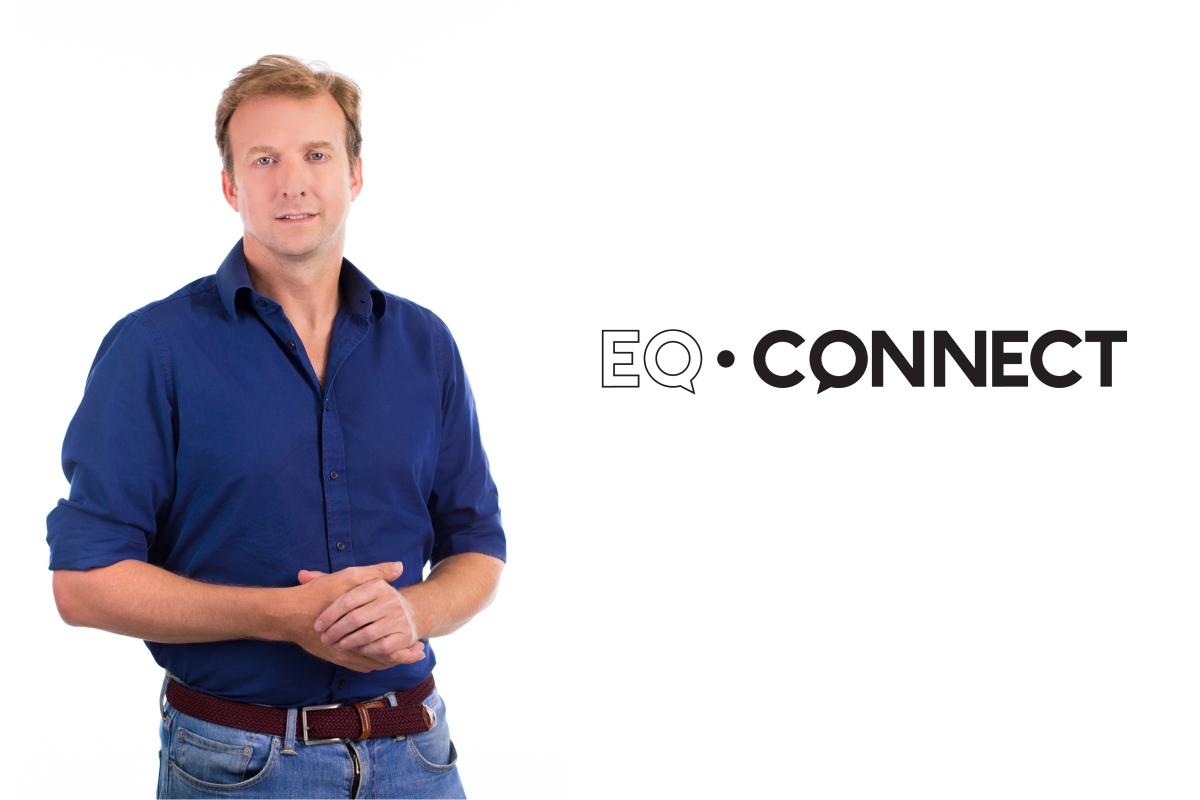 Reading Time:
2
minutes
Behavioural analytics solution supports 'at risk' players and the gambling industry by creating a common view of a player's risk of harm across all UK operators
The UK Gambling Commission is reportedly seeking a universal solution that Betting and Gaming Council (BGC) member operators could employ to give them a common view of a players risk of harm in order to better protect players who bet across multiple accounts. One potential solution has now been developed for the UKGC, operators and players by the UK data specialist EQ-Connect.
EQ-Connect is a behavioural analytics and technology company focused exclusively on safer gambling.  Founded in 2019, it aims to collaborate with the UK online gambling industry to develop a cross-operator view of a player's risk of suffering gambling related harms. The founding team of industry veterans has developed a credible solution to allow operators to use to better understand risk in a player's cross operator gambling activity.
EQ-Connect is seeking to collaborate on a pilot project with a number of leading UK operators to deploy a real time platform capable of creating and delivering an aggregated, cross-operator view of any behavioural markers of problem gambling.
This new solution would enable effective, consistent and early interventions by operators when players are most at risk and wherever they choose to play. Aggregating cross-operator real time data delivers clearer insight which leads to better decisions, better interactions, and safer customers.
EQ-Connect was founded to mitigate three core issues:-
1/ How can gambling operators really protect players when they are blind to their activity on every other gambling site?
2/ How can the gambling industry protect players before their play becomes harmful and unaffordable?
3/ How can the operators protect players at exactly the moment they are losing control?
EQ-Connect is funded in part by Innovate UK, the UK Government's innovation agency. It is also a Pending Certified 'B Corporation' business, meaning it is well on the way to full certification in the next 12 months. Certified B Corps are a new kind of business that balances purpose and profit. They are legally required to consider the impact of their decisions on their workers, customers, suppliers, community, and the environment.
Will Mace, CEO at EQ-Connect said: "However capable or well-intentioned any single operator is, it is almost impossible for them to really protect at-risk players, when the player can so easily 'go next door' and start playing with another operator, or more likely, lots of other operators – who currently have no way of knowing if a new player is at-risk. A welcome bonus could be the straw that break the camel's back. By creating a common view of risk, players can be protected wherever they choose to play.
This is a very complex project however – and collaboration with a willing industry is the key to success – and to a safer, more sustainable gambling environment for all."
CT Gaming Interactive obtained a certificate for the Colombian market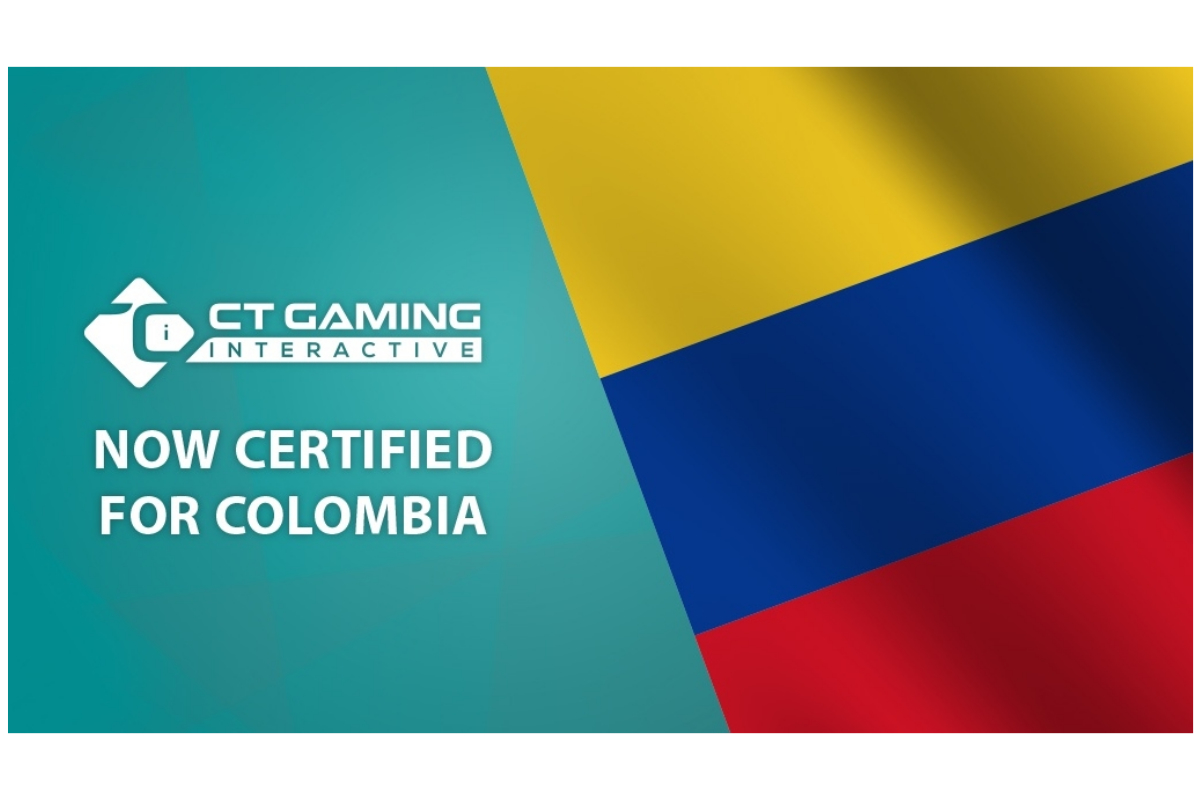 Reading Time:
< 1
minute
CT Gaming Interactive has obtained certification to enter the Colombian iGaming market. Since the year`s beginning, game content from the company has been rolled out in a range of regulated markets, with the latest being Colombia.
Rigorous certification processes recently confirmed that the jurisdiction allows CT Gaming`s titles to be used by locally licensed operators and Colombian players can soon enjoy exciting titles from the rich content portfolio of the company.
"The players could access our best-performing titles as 40 Mega Slot, 40 Treasures, Chili Fruits, Duck of Luck, Fire Dozen shortly. The entry of CT Gaming Interactive into the Colombian market marks the latest significant achievement for us", commented Lachezar Petrov, General Manager at CT Gaming Interactive. CT Gaming has a strong history of providing quality certified gaming content to LatAm operators, and by obtaining the licence the portfolio will be available and attractive to local operators.
"We are dedicated to finding the best distribution channels for the game content and we are in the final stages of negotiations with the biggest operators on the market. We are sure that we have a very exciting road ahead", said Mr. Petrov.
CT Gaming Interactive is already compatible with numerous jurisdictions, including Spain, Italy, Bulgaria, Czech Republic, Croatia, Latvia, Malta, Romania, Switzerland.