PlayChip Announces Conor McGregor coach Owen Roddy as Brand Ambassador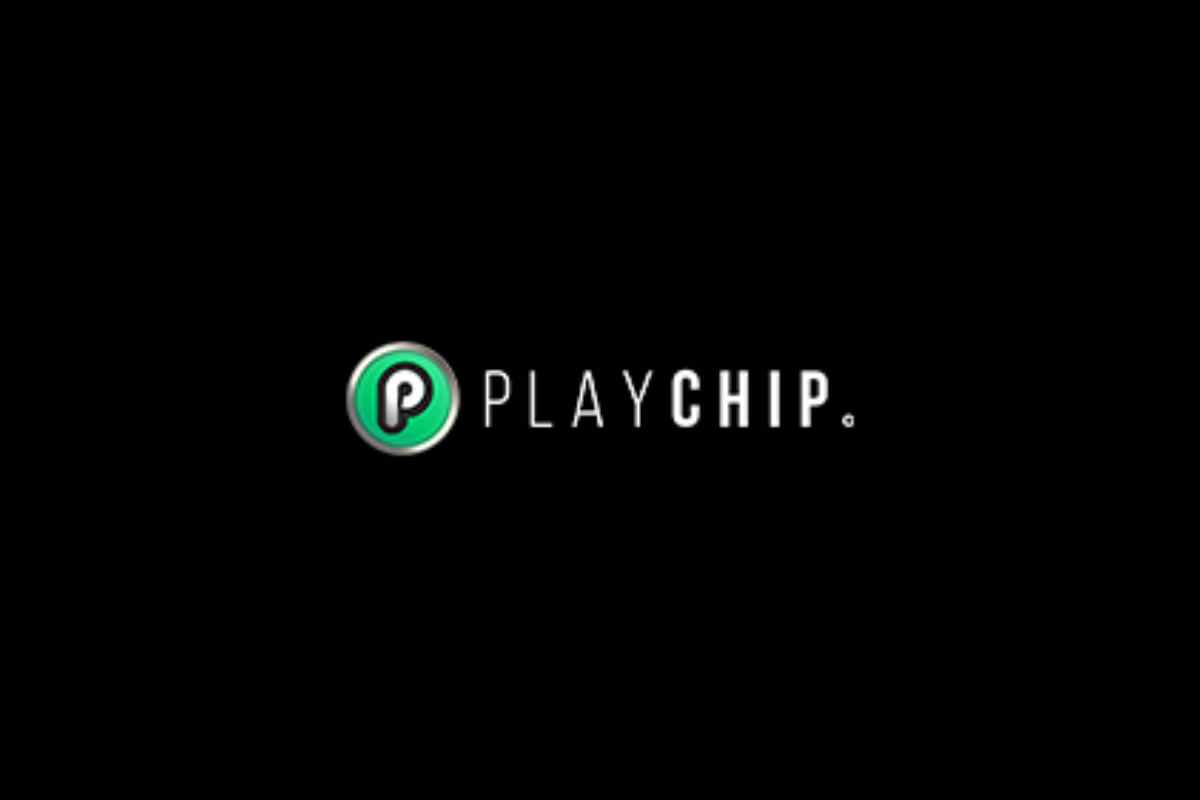 Reading Time:
3
minutes
The striking coach to the 'Notorious' MMA fighter joined the PlayChip team ahead of the highly anticipated bout against Khabib Nurmagomedov.
The PlayChip has continued its heavy role in sports sponsorships, with the Universal Gaming Token adding highly-regarded striking coach Owen Roddy, amongst other members of Team McGregor, to its team of ambassadors. The company is also negotiating an ambassador role with McGregor himself.
Roddy is a senior member of Conor McGregor's coaching staff and a close personal friend to the former UFC Lightweight and Featherweight champion. The agreement with PlayChip was reached last week in the build-up to what some had billed as the fight of the century, a part Roddy played a heavy role in promoting via a series of blogs on his YouTube and Instagram page.
McGregor was defeated by submission in the fourth round of Saturday's hugely anticipated bout against his Russian counterpart. The loss was only his fourth in MMA since turning pro. The fight ended in a highly controversial manner when Nurmagedov turned his attention to fellow PlayChip holder and McGregor teammate Dillion Danis, leaping the fence in an apparently unprovoked attack.
Teammates of the Russian followed suit, jumping into the ring and ambushing McGregor with a flurry of punches.
It was a disappointing end to what had otherwise been a fantastic spectacle in MMA fighting. Head of Blockchain for the PlayChip Luke Lombe was in the venue to witness one of the biggest events in UFC's history.
"We were disappointed to see such behaviour after such an evening of mixed martial arts at its finest," he said.
"While the post-fight actions cannot be condoned, it is pleasing to see Team McGregor and Owen turn their attentions towards a future rematch. Like the PlayChip with cryptocurrency, Owen and his team have had a huge role in promoting MMA to a record global audience and will continue to do so. We are excited to be a part of that journey."
Roddy joins international cricketing icon Brett Lee in his ambassador role with PlayChip, the exclusive cryptocurrency of an online gaming ecosystem consisting of eight platforms and over 1,000,000 users. A number of exciting promotions are expected to be announced in the coming weeks, including the opportunity to train with the world-renowned coach.
About PlayChip
PlayChip is the Universal Gaming Token for sports betting, gaming, fantasy sports, and eSports, at the centre of an incentivised, blockchain-enabled sports community and gaming ecosystem. The PlayChip Ecosystem consists of seven independent partner platforms with more than a million users across over 70 countries. The PlayChip ecosystem is designed to be secure, scalable, simple to use, and fun, as well as include features to incorporate provable fairness into PlayChip transactions and the partnered gaming platforms, making it the gaming token of choice around the globe.
About PlayUp:
PlayUp Limited is a Universal Gaming Platform offering Daily Fantasy Sports, sports and race betting, fantasy stables, eSports, and casino table games. PlayUp Limited is the creator of the PlayChip and operates PlayUp.com, ClassicBet, Draftstars, Betting.Club, TopBetta, MadBookie and 123Gaming. PlayUp Limited will deliver the world's first fully-integrated, blockchain enabled global fantasy sports, online sports betting and gaming ecosystem.
As announced on 09 April 2018, PlayUp has agreed to merge with Mission NewEnergy Limited (ASX:MBT, OTCMKTS:MNELF), subject to the approval of the ASX and NASDAQ and regulatory approval requirements. Upon the completion of the merger it is anticipated that the company's securities will seek to re-comply with both ASX and NASDAQ listing rules resulting in the trading of shares on the NASDAQ stock exchange and the ASX.
Source: PlayUp
New partnership of EGT Interactive with the esteemed operator Videoslots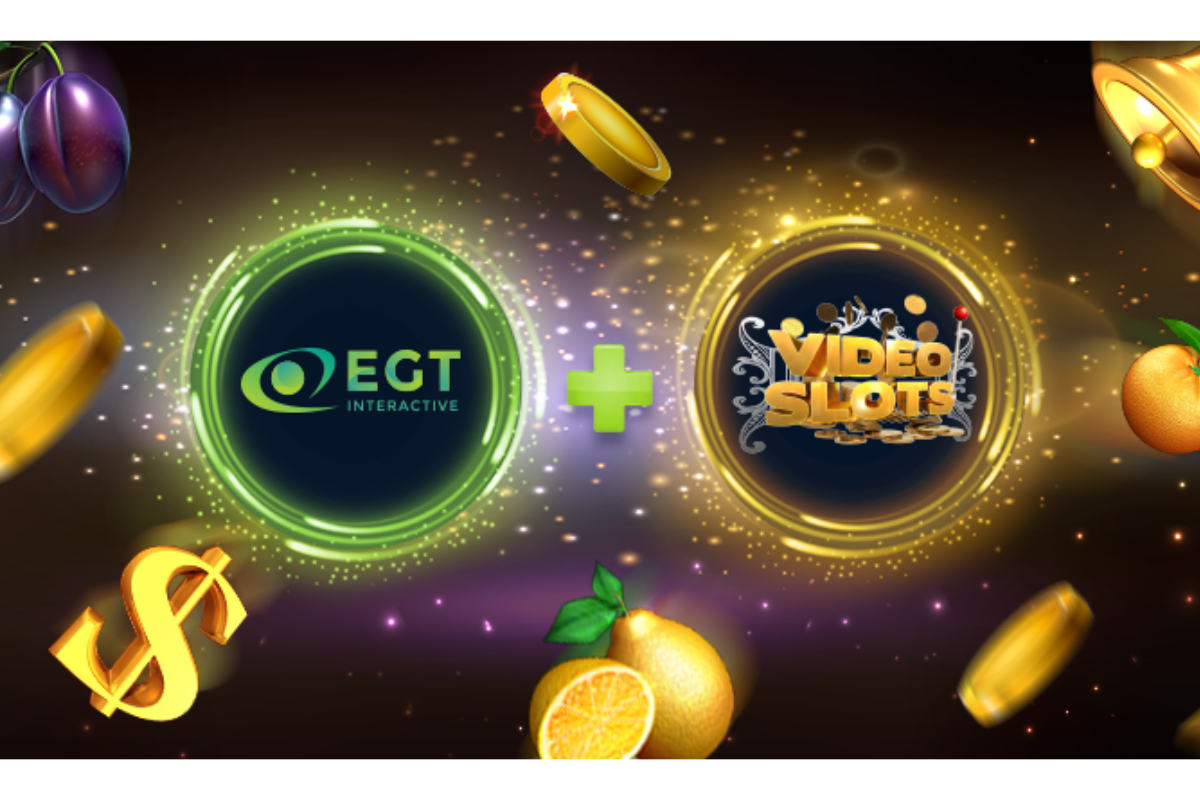 Reading Time:
1
minute
We are delighted to announce that the high value casino operator Videoslots has integrated our well-known and preferred content. This partnership has a big importance for our company as it gives us the opportunity to strengthen our positions as a leading provider in territories with big potential. As a first step we will launch our high-quality content in the so called .com territories, covered by our new partner.
Todor Zahariev, the Managing Director of EGT Interactive, commented: "As an ambitious company we are very proud, that Videoslots put faith in our reliable and top-notch content. This partnership is a strategic step, as in accordance to our long-term development strategy to enter new markets, we are expecting our successful partnership to expand also in Sweden. Territory, which we consider as top priority. Sharing common values such as security, excellence, integrity and passion, we believe that we will be a great partner for Videoslots and will be able to deliver the ultimate experience to their dedicated players."
What the Management of Videoslots commented: "The Videoslots team is continually striving to become the world's biggest and best online casino and we have ensured our players have access to even more high-quality games than ever with this deal. EGT Interactive's quality portfolio is full of exciting games blended together with immersive graphics, exciting maths models and engaging narratives. Our players are sure to love our latest editions."
MGA and MPF Enters into Memorandum of Understanding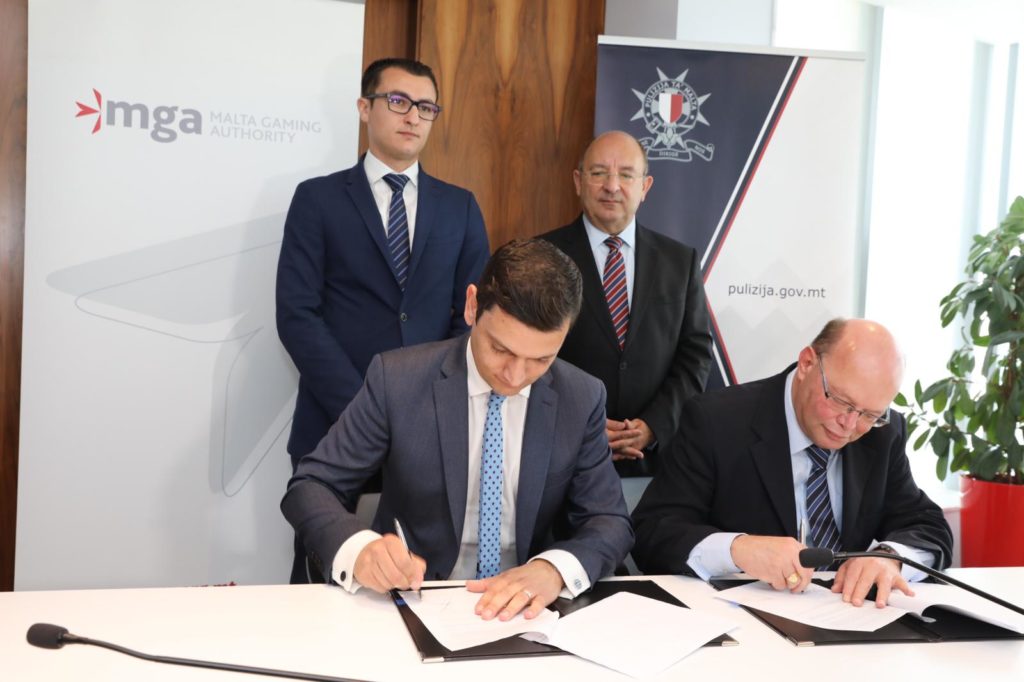 Reading Time:
1
minute
Malta Gaming Authority (MGA) has entered into a Memorandum of Understanding (MoU) with Malta Police Force (MPF) to improve the efficacy of co-operation and strengthen the exchange of information with regards to gaming operations.
"This Memorandum of Understanding will continue to strengthen the good relationship there is between the MGA and the MPF. Apart from having a closer collaboration, through this MOU, both parties are also agreeing to share their respective knowledge and to formally provide technical training to each other. This agreement is testament to the ongoing efforts of the two entities in continuing their fight against illegal gaming activities in Malta," MGA's CEO, Heathcliff Farrugia said.
"In an ever-changing complex world, policing has become more challenging, necessitating the establishment of solid partnerships with other government agencies and NGOs as well as with society in general, this in order to ensure effective law enforcement throughout. The signing of this MOU with the MGA is one in a string of initiatives which the Malta Police Force under my charge has embarked upon over the past months aimed at combating criminality in general whilst it goes to show our strong commitment to tackle two of the most challenging crime categories, namely financial and computer-related crime," Commissioner of Police, Lawrence Cutajar said.
Revolver Gaming blasts off with Groove Gaming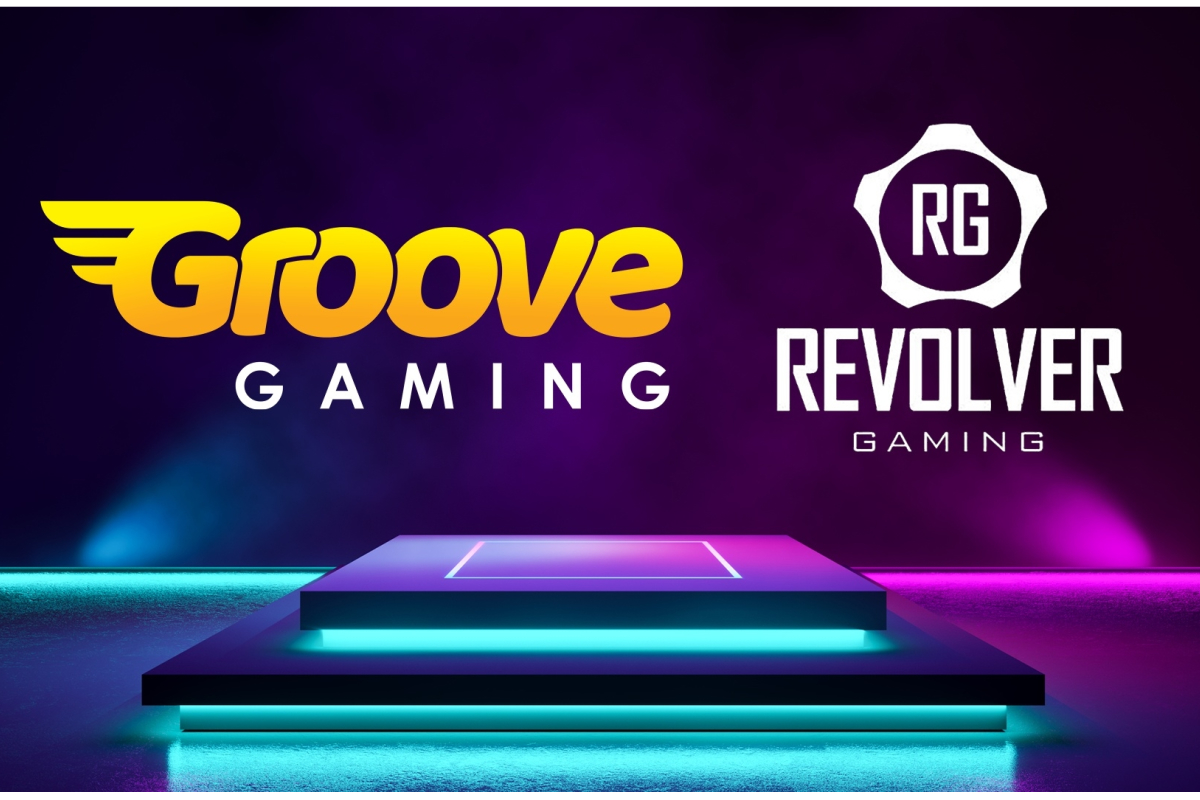 Reading Time:
2
minutes
Glittering GrooveGaming who are blazing a trail through the iGaming world has partnered to integrate Revolver Gaming's pulsating portfolio onto their platform.
Firing on all barrels Revolver Gaming is one of the up-and-coming stars of slots creation in the UK. By arming with innovative and creative Revolver Gaming content GrooveGaming has added more fire-power to a dynamic platform with more than 2500 games, bringing an even broader range of online games to a raft of operators already hooked up to the dynamic aggregator, from established names to the industry's most exciting new wave cutting-edge providers.
Revolver Gaming's London-based games studio is supplying innovative and high quality gambling games from its cutting-edge RGS platform such as Reign of Gnomes, Neon Blaze, Big Deal, Robin Hood, Parrots of the Caribbean, alongside established classics like Wishes and Pets Payday. These games are a worthy addition to GrooveGaming's platform bursting with animation and visual effects which helps Revolver Gaming's titles really stand out from the rest.
Having quickly carved a distinctive space in the international iGaming industry as a technology company, GrooveGaming's diverse portfolio of proprietary and 3rd party HTML5 video slots and table games provide significant value through a carefully curated mix of over 2500 casino games together with the biggest Lotto, Bingo, Live games, Scratch, Multiplayers and Sportsbook. GrooveGaming's solutions help operators increase player value, generate new revenue opportunities and improve brand integrity.
GrooveGaming is powered by technology innovation which provides operators with the ability to activate a range of features that enhance customer experience and engagement, improve retention, encourage extended play and produce higher yield.
Revolver Gaming Creative Director Daniel Lazarus said, "Our HTML5 UK-certified cinema-quality content is crafted to perfection and optimised for performance across all devices which made it attractive to the GrooveGaming team. We also have an RGS that serves our games across multi-jurisdictions and is available in many languages with player management and promo tools for operators. We believe the fit with GrooveGaming is excellent, their spectacular growth gives us every confidence our games will do very well with them."
Yahale Meltzer, COO at Groove Gaming said: "Our core focus is to offer players a unique, engaging and most importantly, entertaining experience, which we believe players will find when they walk through the digital doors of our operators. The people and culture at GrooveGaming are incredibly strong, and I am thrilled to have signed with a like-minded team at Revolver Gaming."