PlayChip Announces Conor McGregor coach Owen Roddy as Brand Ambassador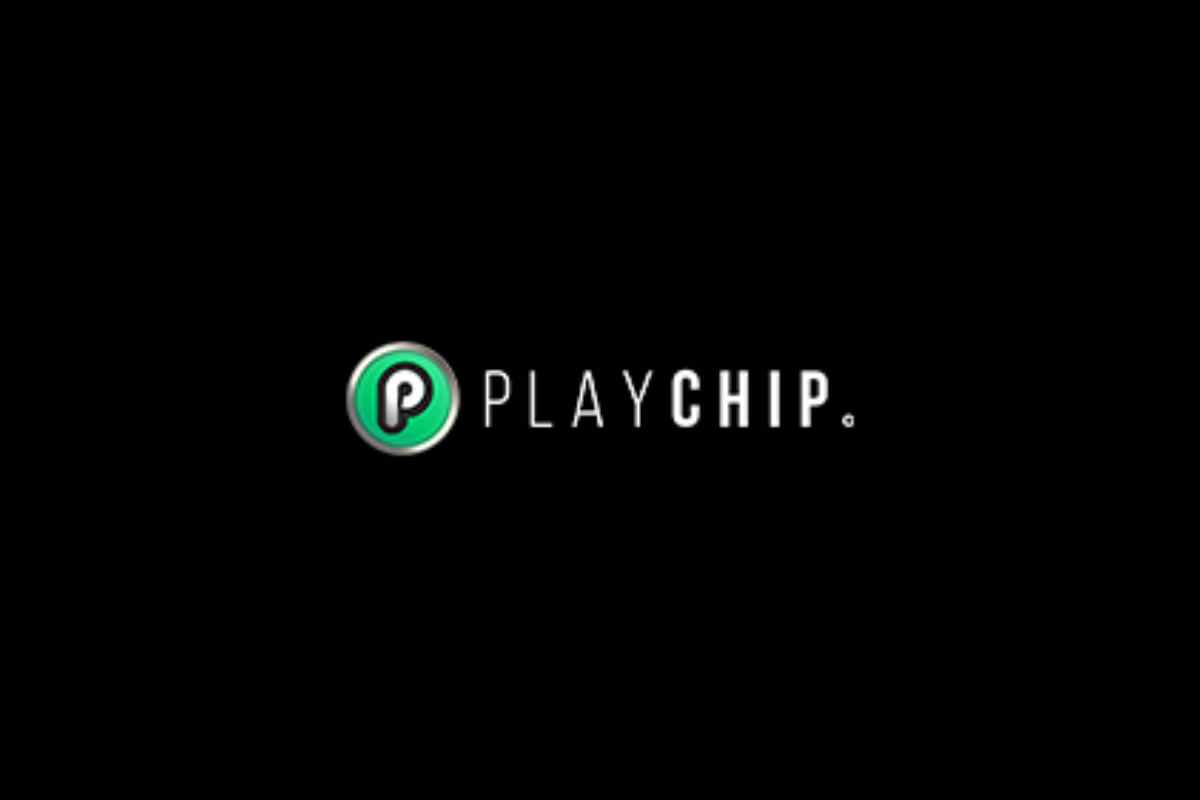 Reading Time:
3
minutes
The striking coach to the 'Notorious' MMA fighter joined the PlayChip team ahead of the highly anticipated bout against Khabib Nurmagomedov.
The PlayChip has continued its heavy role in sports sponsorships, with the Universal Gaming Token adding highly-regarded striking coach Owen Roddy, amongst other members of Team McGregor, to its team of ambassadors. The company is also negotiating an ambassador role with McGregor himself.
Roddy is a senior member of Conor McGregor's coaching staff and a close personal friend to the former UFC Lightweight and Featherweight champion. The agreement with PlayChip was reached last week in the build-up to what some had billed as the fight of the century, a part Roddy played a heavy role in promoting via a series of blogs on his YouTube and Instagram page.
McGregor was defeated by submission in the fourth round of Saturday's hugely anticipated bout against his Russian counterpart. The loss was only his fourth in MMA since turning pro. The fight ended in a highly controversial manner when Nurmagedov turned his attention to fellow PlayChip holder and McGregor teammate Dillion Danis, leaping the fence in an apparently unprovoked attack.
Teammates of the Russian followed suit, jumping into the ring and ambushing McGregor with a flurry of punches.
It was a disappointing end to what had otherwise been a fantastic spectacle in MMA fighting. Head of Blockchain for the PlayChip Luke Lombe was in the venue to witness one of the biggest events in UFC's history.
"We were disappointed to see such behaviour after such an evening of mixed martial arts at its finest," he said.
"While the post-fight actions cannot be condoned, it is pleasing to see Team McGregor and Owen turn their attentions towards a future rematch. Like the PlayChip with cryptocurrency, Owen and his team have had a huge role in promoting MMA to a record global audience and will continue to do so. We are excited to be a part of that journey."
Roddy joins international cricketing icon Brett Lee in his ambassador role with PlayChip, the exclusive cryptocurrency of an online gaming ecosystem consisting of eight platforms and over 1,000,000 users. A number of exciting promotions are expected to be announced in the coming weeks, including the opportunity to train with the world-renowned coach.
About PlayChip
PlayChip is the Universal Gaming Token for sports betting, gaming, fantasy sports, and eSports, at the centre of an incentivised, blockchain-enabled sports community and gaming ecosystem. The PlayChip Ecosystem consists of seven independent partner platforms with more than a million users across over 70 countries. The PlayChip ecosystem is designed to be secure, scalable, simple to use, and fun, as well as include features to incorporate provable fairness into PlayChip transactions and the partnered gaming platforms, making it the gaming token of choice around the globe.
About PlayUp:
PlayUp Limited is a Universal Gaming Platform offering Daily Fantasy Sports, sports and race betting, fantasy stables, eSports, and casino table games. PlayUp Limited is the creator of the PlayChip and operates PlayUp.com, ClassicBet, Draftstars, Betting.Club, TopBetta, MadBookie and 123Gaming. PlayUp Limited will deliver the world's first fully-integrated, blockchain enabled global fantasy sports, online sports betting and gaming ecosystem.
As announced on 09 April 2018, PlayUp has agreed to merge with Mission NewEnergy Limited (ASX:MBT, OTCMKTS:MNELF), subject to the approval of the ASX and NASDAQ and regulatory approval requirements. Upon the completion of the merger it is anticipated that the company's securities will seek to re-comply with both ASX and NASDAQ listing rules resulting in the trading of shares on the NASDAQ stock exchange and the ASX.
Source: PlayUp
Scientific Games and Golden Nugget Expand iGaming Partnership, add Sports Betting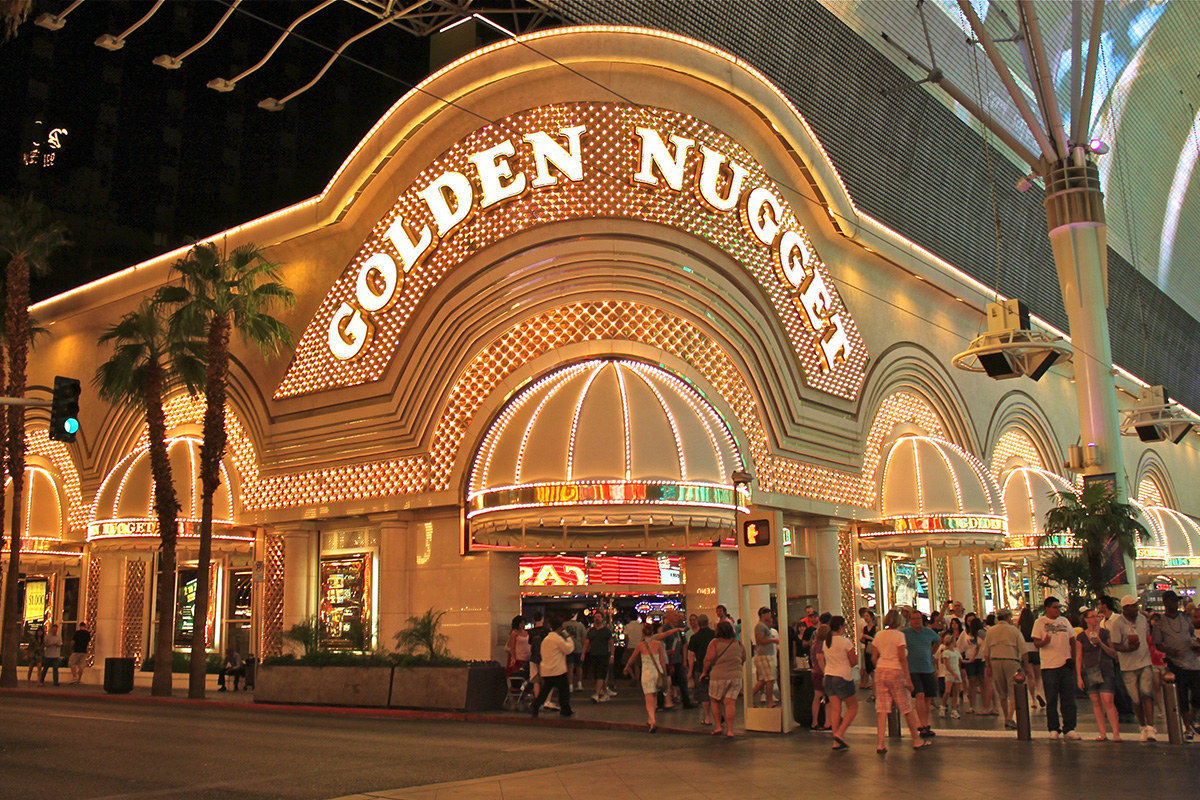 Reading Time:
2
minutes
Golden Nugget Represents Another Sports Betting Win for Scientific Games as the Company Continues to Build its Industry Leading Roster of Premier Sports Betting Partners
Scientific Games Corporation and Golden Nugget, LLC, a leading US casino operator, have agreed to expand their iGaming partnerships in a new multi-state, multi-product, multi-channel agreement. Building on a long-term partnership, Scientific Games will provide its solutions to Golden Nugget across multiple states through 2024 and potentially beyond.
Scientific Games will supply Golden Nugget with its OpenGaming™ in New Jersey and Pennsylvania and, as regulations allow, potentially other states that legalize iGaming in the future. Golden Nugget will benefit from the Open Gaming System™ content aggregation platform, portal, and player account management solution to enhance its iGaming presence.
Golden Nugget has also selected to utilize the full OpenSports™ product suite and world-class managed trading services from Don Best Sports. The deployment of OpenSports™ will start with mobile sports betting in New Jersey with additional states included as new states launch.  There is also an option to roll out OpenSports™ in retail locations across multiple states including New Jersey, Mississippi and Nevada.
Thomas Winter, Senior Vice President and General Manager for Online Gaming for Golden Nugget, said, "We have a long history with Scientific Games, and their technology is a cornerstone of our sports betting and iGaming strategy. We're thrilled to continue working with them to bring a consistent and best-in-class experience to our players across multiple products, nationwide."
Jordan Levin, Group Chief Executive, Digital for Scientific Games, said, "Following Golden Nugget's transition to our solutions, we look forward to launching Sports on top of our long-standing player account and iGaming relationship. Golden Nugget has a wide player base across the U.S., having pioneered the iGaming space in New Jersey from its earliest days, and we're excited to power their sports betting and iGaming presence, providing a seamless and reliable end-to-end betting experience."
Scientific Games has provided sports betting solutions since the late 1990s and currently serves a total of 35 sports betting customers in 16 countries. Scientific Games is among the first to be certified by the World Lottery Association as a responsible gaming supplier and is the first sports betting supplier to join the Global Lottery Monitoring System, which ensures the integrity of sports betting worldwide.
© 2020 Scientific Games Corporation. All Rights Reserved.
About Scientific Games
Scientific Games Corporation is a world leader in entertainment offering dynamic games, systems and services for casino, lottery, social gaming, online gaming and sports betting. Scientific Games offers the gaming industry's broadest and most integrated portfolio of game content, advanced systems, cutting-edge platforms and professional services. Committed to responsible gaming, Scientific Games delivers what customers and players value most: trusted security, engaging entertainment content, operating efficiencies and innovative technology. For more information, please visit scientificgames.com.
SOURCE: Scientific Games Corporation
Red Rake Gaming releases on Wildz Online Casino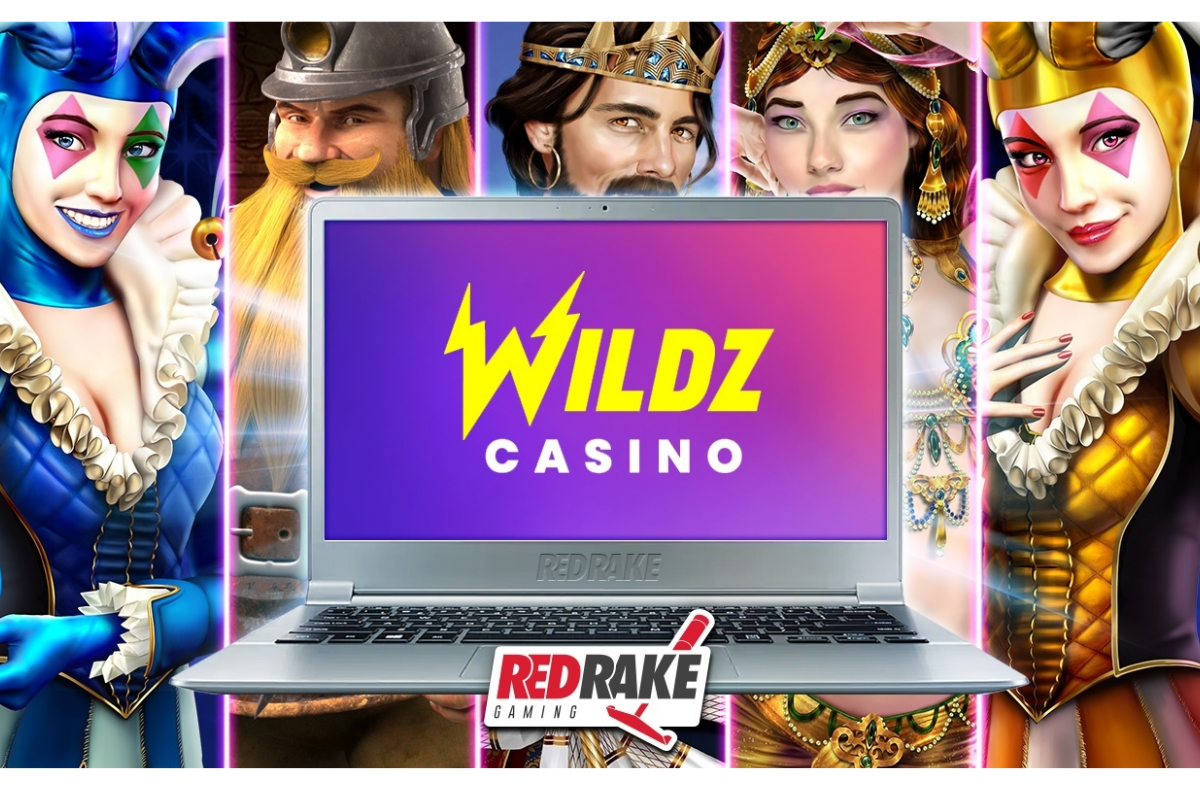 Reading Time:
2
minutes
Innovative casino content provider, Red Rake Gaming, has launched its games with a new comer to the market, Wildz Online Casino.
Wildz Online Casino, launched in 2019, has grown at an incredible rate since its inception and has clearly resonated with its target markets through its focus on delivering the best player experience and rich content offering. By building its foundations on new technology, it delivers speedy response rates and real-time rewards for its players which has resulted in tremendous growth across multiple markets.
The partnership will see Wildz Online Casino accessing all the top performing games delivered by Red Rake Gaming to its players including key titles such as Super12Stars, which is an action packed slot with multiple feature and bonus rounds, Tiger & Dragon – the slot that give players 1 million ways to win – and the cluster slot, Gustav Minebuster, giving players the chance to win 20000x.
Red Rake Gaming's key focus is on delivering engaging and innovative content to its partners and 2020 will be no exception with a packed roadmap lined up. With firm commitment to its partners, Red Rake Gaming continues to strive in delivering what operators and players want demonstrated by the recent release of the progressive tournament tool which is causing a stir within Red Rake Gaming client network.
Nick Barr, Managing Director for Red Rake's Malta operations, commented on this partnership, saying: "We are thrilled to be working with the Wildz team and it's incredible to see what they have achieved in such a short period of time. We are very much looking forward to being a part of their continued growth and delivery of an industry leading casino".
Tony Kjaldstrom, COO at Rootz comment: "We are pleased to join forces with Red Rake Gaming to offer their game lineup at Wildz Online Casino. Red Rake Gaming delivers quality titles that will be a welcome addition to our casino. In particular, the replay feature on Red Rake's titles will be sure to generate interest, especially among seasoned casino players. However, more important than these extra features is the overall quality of the games themselves. In that regard, Red Rake Gaming absolutely delivers. Welcome aboard!".
Filling the gap for expert horseracing trading solutions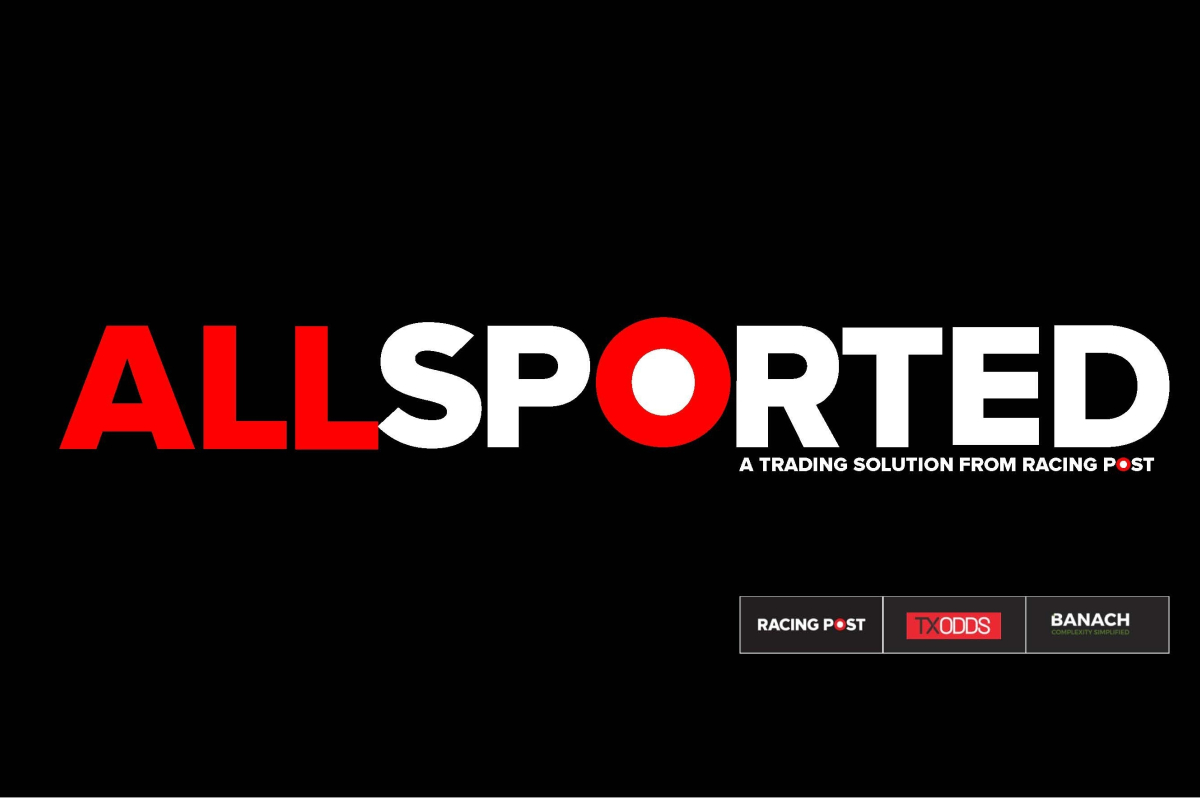 Reading Time:
2
minutes
Due to its complex nature, horseracing differs from every other sport in pricing and traditionally it has become more difficult for new entrants to offer competitive pricing, writes Alan Casey the new Head of Trading at AllSported.
The main problem our research has shown in the marketplace is a dearth of trading expertise and limited options for new operators to make headway in the British horseracing market. Added to this, out-of-the-box solutions do not favour those who want to stand out from the crowd and offer their customers an unbeatable customer experience.
It is often the case that platform providers lacking expertise in horseracing, with latency issues in pricing leaving operators at risk of incorrect pricing and open to targeting.
In the past, platform providers have looked at horseracing as a box-ticking exercise and treated it like any other product or content they add to their offering and, as a result, operators using these platforms have found it tough to gain market share and, in a lot of cases, even turn a profit from horseracing.
Today trading rooms are being looked at by finance teams as cost centres rather than profit generators, meaning they are being run to optimum efficiency by the financial controllers. It is impossible to compete with the major high street bookmakers' trading rooms unless you triple your resources and budget. This is where automation is key.
As customers move more internationally focused that pool of horseracing trading expertise gets even smaller. South African, US and Australian racing have grown in popularity and provide bookmakers with the chance to offer round the clock horseracing coverage. This popularity comes with a risk as trading rooms don't have the vast expertise required to price every race around the world.
So how can these issues be eradicated? The aim is to provide a made-to-measure offering for your customers which does just that and sets the bar for others to follow. How does a sportsbook stand out from the crowd without the trading room teams of tier-one bookmakers?
AllSported uses an information aggregation and reiterative model based on a set of values to produce one price that reflects the selection's 100% line within that market. Bookmakers can then add their own preferred margin, giving you total control of your own overround, liabilities and giving your customers the ultimate betting experience. All delivered through an extremely low latency Push API which means you won't be left exposed by price moves.
Part of the Spotlight Sports Group and launched in 2019, Racing Post and partners Banach Technologies and TXODDS developed the new best-in-class horseracing trading solution AllSported. AllSported combines the expertise and knowledge of all three partners to provide customers with made-to-measure odds, engagement-driving content and risk management all through one streamlined integration. This helps bookmakers grow market share in the multi-billion pound horseracing market.