INTRALOT signs 10-year contract in Croatia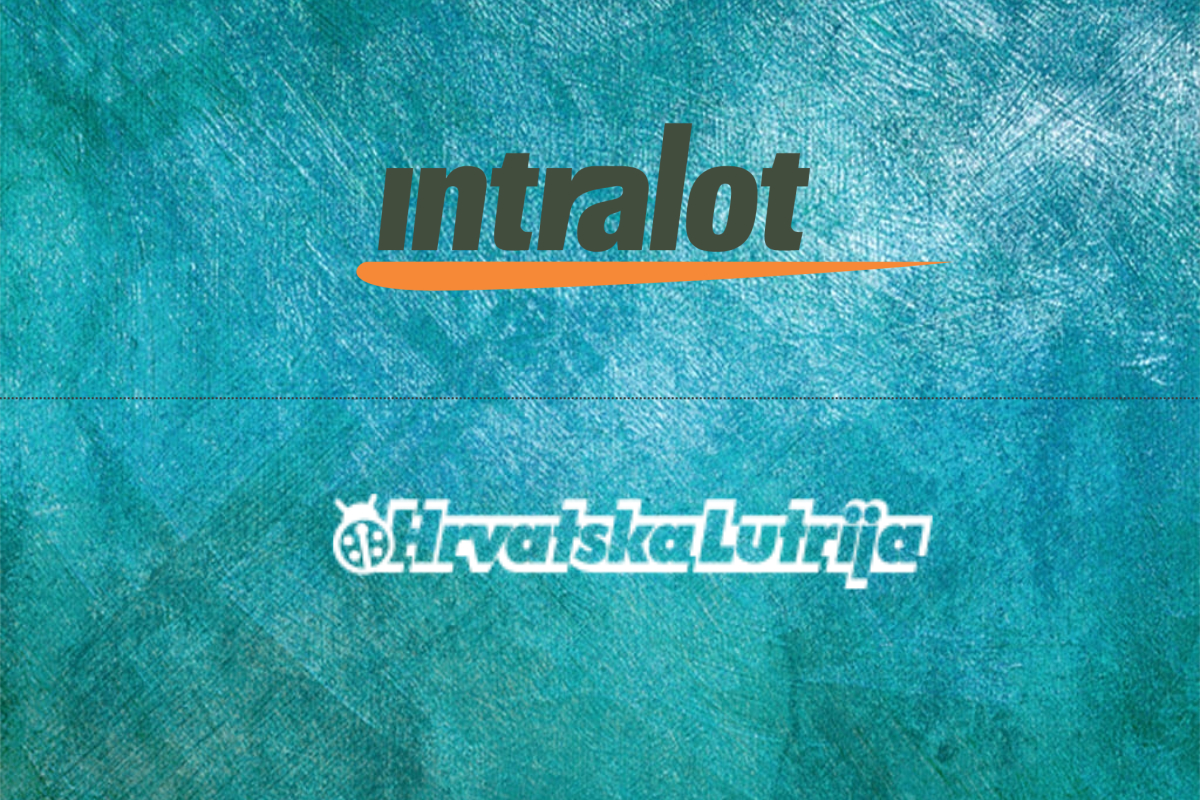 Reading Time:
3
minutes
Following a competitive process by the Croatian State Lottery "Hrvatska Lutrija," for the selection of a strong long-term strategical partner, INTRALOT is awarded a 10-year contract for the implementation of the new integrated Lotos10 ecosystem with the Omni Channel capability, the deployment of innovative Retail technology and the provision of operational support. All of the above will be customised to the specific needs and requirements of Hrvatska Lutrija and the Croatian gaming market, supporting the strategic and operational objectives for the extensive growth and future expansion of Hrvatska Lutrija in the verticals of Numerical & Instant Games, Betting and Online Casino.
Hrvatska Lutrija is the state licensed lottery organization, with a long and successful tradition of 45 years in organizing games of chance in Croatia, offering full variety of gaming products, including the lotteries, instant lotteries, betting, casinos and slot clubs, participating also in the multijurisdictional lottery games, EuroJackpot. In 2017 Hrvatska Lutrija generated over €150 million in stakes. The chosen model of cooperation is a Gross Gaming Revenue share model where Croatian lottery and INTRALOT share investment cost, responsibility, risks, and ultimately profits according to a pre-negotiated split.
Specifically, the agreement includes the deployment, customization and integration of INTRALOT's holistic and cross-channel Lottery Gaming Platform based on the L10 Product, the next generation of LOTOS platform, along with the terminal software for the operation of its 3.000 terminals, the Interactive Gaming Platform (based on the Player PULSE CRM-Platform) supporting all Hrvatska Lutrija gaming verticals, the innovative cross-channel Content Management System (based on the CANVAS Platform) and the Retailer Management System (based on the Retailer PULSE CRM-Platform), including full subset of the respective software components. INTRALOT will also provide the Lottery with dedicated training and knowledge transfer, as well as related system operation, software maintenance and supporting activities.
Mr Mario Musa, President of the Board of Hrvatska Lutrija, stated: "As a result of an extensive and long lasting competitive process, we tasked INTRALOT to partner with Hrvatska Lutrija and invest on the transformation and innovation of our current operations by implementing its new Systems and Platforms based on LOTOS 10 ecosystem and advanced Retail digital technology. This new partnership will fully cover all business requirements and operational procedures required for our business to grow significantly in the upcoming years.. We are convinced that we have selected a strong partner who meets all our requirements for adapting to customer needs and legal changes much faster and at lower costs because of its new modular and micro-services-oriented architecture. We are recognized as the most responsible gaming organiser, which means that responsibility must be interwoven into all areas of business operations, to enable us to remain a credible source of knowledge sharing and support in raising the level of players' competence to play games of chance in a responsible manner. We are looking forward to a smooth customization and implementation process followed by 10 years of a strong and successful partnership with INTRALOT which will support our vision to strengthen Hrvatska Lutrija as the leading gaming operator in the Croatian market."
INTRALOT's Group Chief Commercial Officer, Mr. Nikos Nikolakopoulos commented: "We are delighted that we have been selected to assist the Lottery to grow significantly their business across gaming verticals and in every channel. INTRALOT's selection proves that we have met Hrvatska Lutrija Strategic and Operational objectives for their future transformation as well as our good track record and successful presence in Croatia. We are honoured by Hrvatska Lutrija' trust and we are committed to invest the best technological and operational solutions in terms of innovation, digitalization, security, reliability, products, cost-efficiency and support, coupled with a true partnership approach, which will provide considerable advantages to the stakeholders and customers of Hrvatska Lutrija."
About INTRALOT:
INTRALOT, a public listed company established in 1992, is a leading gaming solutions supplier and operator active in 52 regulated jurisdictions around the globe. With €1.1 billion turnover and a global workforce of approximately 5,100 employees (3,100 of which in subsidiaries and 2,000 in associates) in 2017, INTRALOT is an innovation – driven corporation focusing its product development on the customer experience. The company is uniquely positioned to offer to lottery and gaming organizations across geographies market-tested solutions and retail operational expertise. Through the use of a dynamic and omni-channel approach, INTRALOT offers an integrated portfolio of best-in-class gaming systems and product solutions & services addressing all gaming verticals (Lottery, Betting, Interactive, VLT). Players can enjoy a seamless and personalized experience through exciting games and premium content across multiple delivery channels, both retail and interactive. INTRALOT has been awarded with the prestigious WLA Responsible Gaming Framework Certification by the World Lottery Association (WLA) for its global lottery operations.
3 Countries That Once Banned Online Casinos But Brought Them Back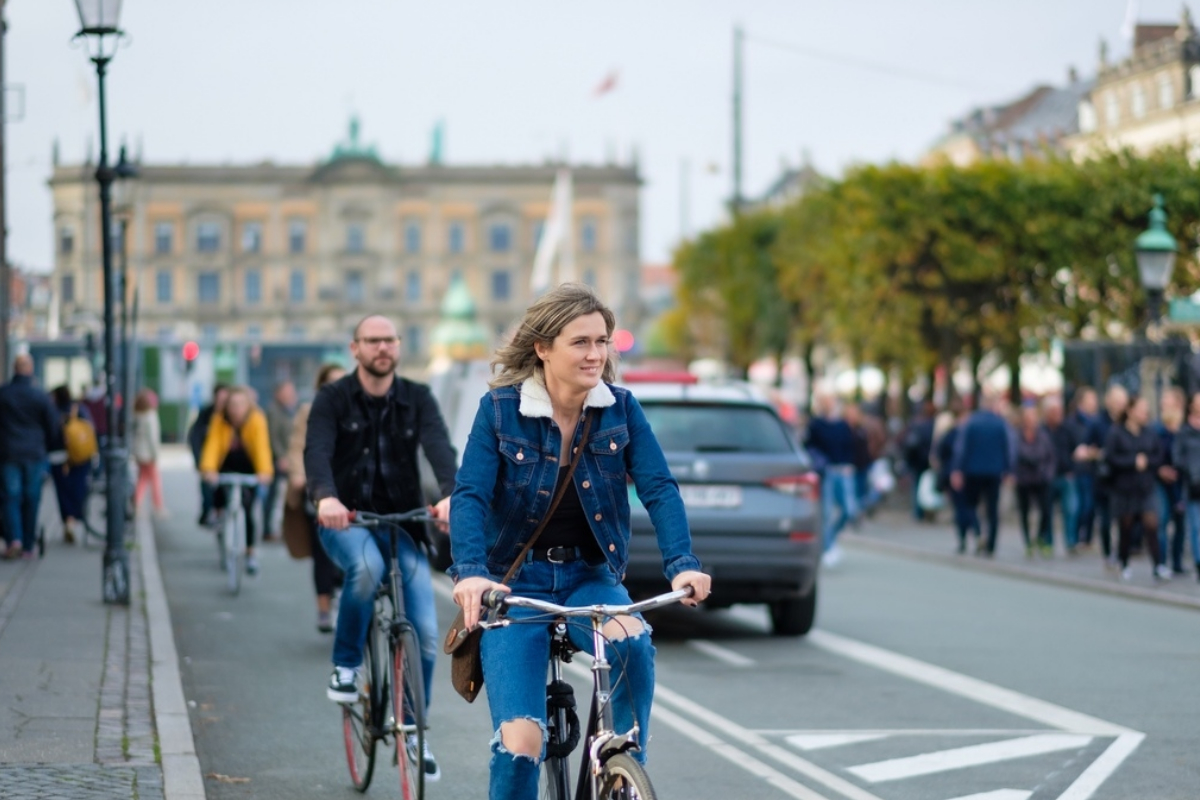 Reading Time:
2
minutes
Online casinos have experienced great success around the world ever since the industry first began to bloom in the late 1990s, but some countries have been hesitant to allow online gambling. For a variety of reasons, many governments have restricted the use of online casinos throughout the last two decades. Fortunately, many of these countries have started to embrace the opportunity, fun, and freedom that the iGaming industry can provide, with some of these citizens now being some of the online casino world's biggest fans!
Slovakia
The most recent change in online casino legislation comes from Slovakia, where iGaming is set to become more popular than ever. Back in 2005, laws were set in place to ban over 200 online casino platforms, including some of the world's largest brands. However, as of 2019, online casinos in Slovakia are overseen by the state-run TIPOS national lottery organisation, who are planning to relax the laws and give the industry a great boost. Already casino comparison sites are listing which online casinos are regulated and available in Slovakia, as well as what they each have to offer (for more info, visit casino-online-sk.com). The re-introduction of online casinos in Slovakia will hopefully begin in March when the ban on many other off-shore platforms will hopefully be lifted.
Denmark
While Slovakia has the TIPOS, Denmark is home to the Danske Spil (you can read more about the company at Bloomberg.com). Before 2012, laws regarding gambling and online casinos were generally considered overly restrictive and didn't really allow for grey areas and ambiguity. Thankfully, on January 2012, these laws were revised, and ever since then online casinos have been able to flourish far more easily throughout Denmark. The transition was so successful that even now other countries such as Ukraine that are rethinking their restriction on the iGaming industry are using it as the prime example. After all, Denmark's success shows that countries can relax their gambling laws without things getting completely out of hand.
Romania
One such country is Romania, another European state that upheld overly strict rules when it came to online casinos. It wasn't until the end of 2014 that the Romanian government relaxed these restrictions. The decision to do this has allowed the online casino industry in Romania to grow to incredible levels, with the country receiving a good chunk of the sector's income.
Some countries, including Brazil, Australia, and India, are still struggling with how to deal with online casino regulations. Some pick and choose which forms of gambling are legal, while others are even more inconsistent, picking specific sites to support while outlawing others. Still, we must remember that iGaming is still a relatively young industry, and over time it's likely that many countries will follow in the footsteps of the countries we've explored here.
UNL redesigns its website to comply with principles of the European Lotteries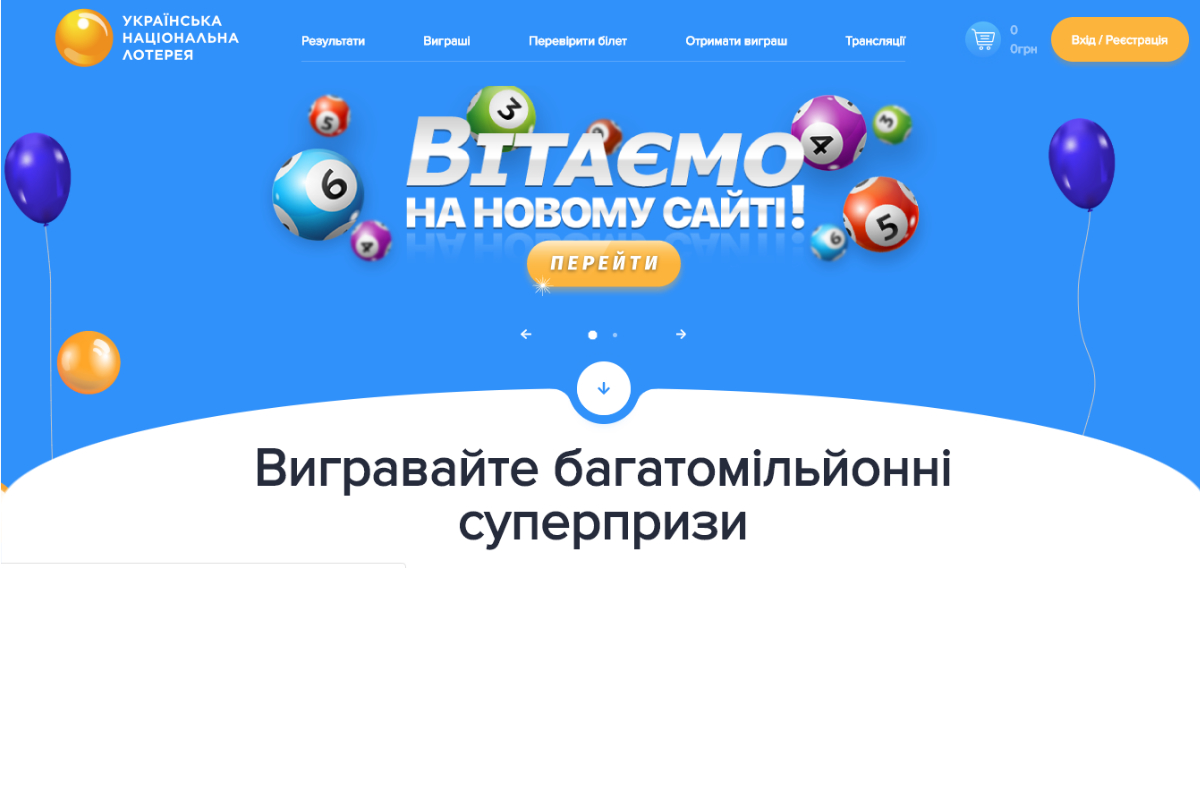 Reading Time:
1
minute
Ukrainian National Lottery (UNL) has redesigned its website in its bid to comply with the principles of The "European State Lotteries and Toto Association." General Director of UNL Andrei Bochkovsky said that his organisation will comply with all the principles, as it received the membership certificate of the continental body in 2018.
For getting membership in the Association, the lottery operator must implement the Responsible Gaming program in its activities. The new site unl.ua is already up and running. The updated site received a modern design, and also improved functionality. Registered players will be reminded about unverified and unpaid tickets. The account balance has been increased. The improved features also include simplified registration system for new players, convenient mobile version, and extended selection of payment options.
The launch of the new website and implementation of other modern solutions reflects a general change in the work and policy of UNL. The lottery operator continues following European standards of business.
The large B2B gambling industry conference in London is over, where to go next in S1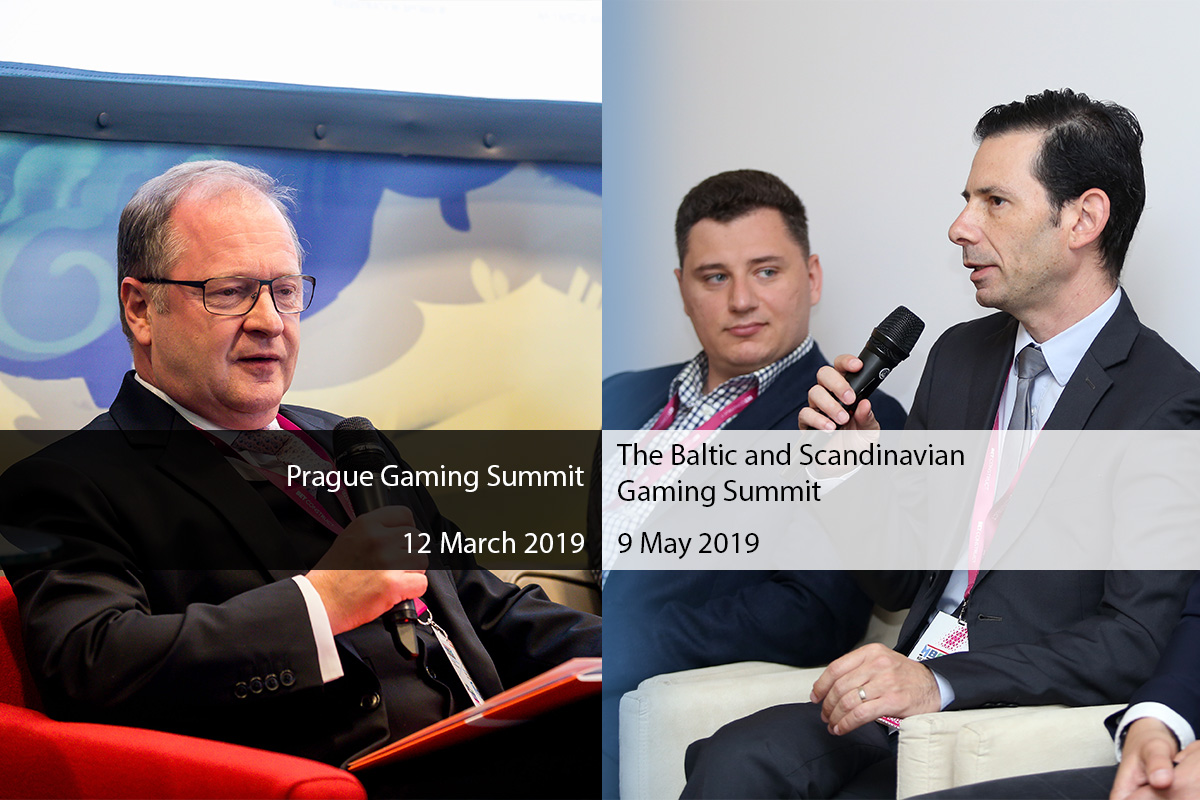 Reading Time:
3
minutes
Year by year, the gambling industry is trying to reshape itself and explore new partnership opportunities and regional expansions to grow the B2C side.
Now, that the largest gambling industry conference has closed its doors, we would like to showcase some of the options you have for learning and networking in Europe that are going to take place in the first semester of 2019.
DACH, Central Europe and Eastern Europe
The third edition of Prague Gaming Summit, also known as #PragueGamingSummit3, will take place on the 12th of March at Vienna House Andel's Prague and gathers will gather +150 delegates from all across Europe for a full day of learning and networking.
Here is a short list of the companies that you can meet in Prague: Multigate, iFortuna Slovakia, Odds1x2 Holding, TrafficLightMedia, Genesis Global, Tal Ron, Drihem & Co., PLANZER LAW, Zurich, Scout Gaming Group, Golden Race, All-in Translations, Hyperion Tech, PS Legal, Fortuna Group, Endorphina, Republis, Bird & Bird Poland, WH Partners, Playtech, Gabnys Law, OSM Solutions, ARQ Group Malta, Federbet AISBL, Mindway AI, Assissa, BETEGY, Austrian Association for Betting and Gambling, MME Legal, MELCHERS LAW, KPMG Malta, NSoft, ARENDTS ANWAELTE, Global Legal Group, Efbet, Greentube Internet Entertainment Solutions GmbH, NetEnt, Trustly, Boljoro and many more.
The conference will highlight compliance updates and expansion opportunities in the Czech Republic, Slovakia, Poland, Austria, Switzerland and Germany, while also focusing on trending industry topics topics such as the relationships between Regulators, Operators – Affiliates, MasterCard's new requirements for Online Merchants (CFD, FX, Gaming, Crypto), understanding millennials (with emphasis on eSports, Daily Fantasy Sports, Online Slots Games and Virtual Sports), outsourcing for gaming companies, IT security, AML, KYC, CSR. +40 speakers are awaited to bring the latest in terms of content and business intelligence!
As the current status of some European jurisdictions dictates the rise of advertisement banning, we have invited the members of IMGL to hold an IMGL MasterClass that will focus on Advertisement banning trends in the European Union and the Balkans.
Do not miss this exciting opportunity to hear the latest information first hand at Prague Gaming Summit 3 and discuss collaboration possibilities with attending delegates!
You can Register here or View the Agenda
Full details about the event can be found on the official event website: www.praguegamingsummit.com
---
The Baltics and Nordics
In the second part of S1, we are inviting you to the second edition of the most important conference in the Baltic Sea region, the MARE BALTICUM Gaming Summit, also known as The Baltic and Scandinavian Gaming Summit and Awards.
The Summit will the place on the 9th of May at Radisson Blu Royal Astorija Hotel in Vilnius (Lithuania) and will bring together the most influential gambling companies from Lithuania, Latvia, Estonia, Denmark, and Sweden.
The event will also be the launching pad for the first edition of the Baltic and Scandinavian Gaming Awards which will celebrate the top 30 companies form the two regions during an awards ceremony. You can find more details about the awards here!
The compliance-related information will be presented by the 5 regulators which will be present at the event and the summit promises to gather +125 leading companies under one roof for a full day of networking and learning.
You can find more details about the Agenda here
Browse the official event website here: www.marebalticumgaming.com
We hope to see you there and make sure to plan your autumn events calendar after checking out to opportunities we have at the fourth edition of CEEGC and CEEG Awards Budapest, and the leading conference in Europe that covers +20 jurisdiction updates, the European Gaming Congress, held in Milan, Italy.