Global Online Lottery Market to 2023 – Focus on Draw-Based Games, Instant Games, Sport Lotteries & Others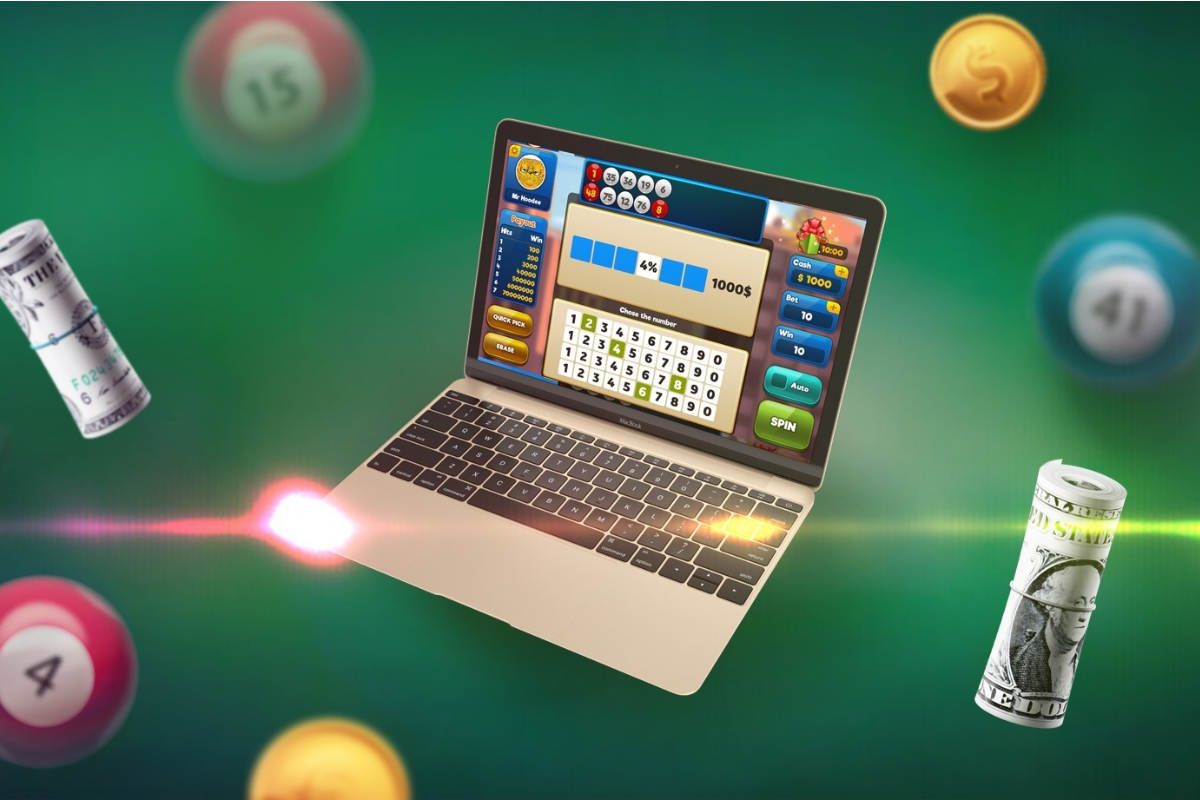 Reading Time:
4
minutes
The "Online Lottery Market – Global Outlook and Forecast 2018-2023" report has been added to ResearchAndMarkets.com's offering.
The global online lottery market is estimated to reach revenues of more than $10 billion by 2023, growing at a CAGR of around 8% during 2017-2023.
The growing popularity of draw-based games and scratch-off instant games across European countries will positively impact the development of the global market. The increasing focus on investment intechnology, improving digital sales, and tapping on the new customer groups will propel the transformation of the market.The global online lottery market is driven by the increase in the per capita income, high adoption, growing interest, and growth of dual-income households.
Countries such as the US, the UK, Sweden, Italy, and China & SAR are the largest revenues generators in the global market. The market research report provides in-depth market analysis and segmental analysis of the global online lottery market by product, platform, and geography.
The study considers the present scenario of the global online lottery market and its market dynamics for the period 2018-2023. It covers a detailed overview of various market growth enablers, restraints, and trends. The study covers both the demand and supply sides of the market. It also profiles and analyzes the leading companies and various other prominent companies operating in the market.
Online Lottery Market – Dynamics
The global online lottery market is witnessing an increasing influence of technologies in its landscape. With rapid technological advancements, vendors need to remain vigilant about the emerging tech trends. These technological trends are set to change the consumer behavior and ensure the success of the vendors during the forecast period.
Using a blockchain-based system would lead to decentralization as it would use a network of nodes comprising the players themselves.In the online lottery market, vendors who are one step ahead of their competitors in terms of implementing newer technologies, always have to offer something unique to their customers and provide players with enhanced experience.
The unprecedented growth of online gambling activities has propelled the industry players to adopt new technologies to survive the competition. One such technology which is widely making inroads to the market is the AR and VR.While many governments and financial institutions have opposed the use of cryptocurrency, the online gambling industry was quick to grab on the opportunity to use digital currency and gambling on blockchain-based gambling platforms.The global online gambling market is witnessing increased use of cryptocurrencies in making bets.
Online Lottery Market – Segmentation
This market research report includes a detailed segmentation of the market by product, platform, and geography. Draw-based games dominated approximately half of the total market share in 2017, growing at a CAGR of more than 8% during the forecast period.
The increasing shift in demand from the traditional modes of physical draw-based games to the virtual one is augmenting the growth of this segment in the global market.Sports lottery activity involves placing bets across varied sports such as football, basketball, baseball, hockey, soccer, boxing/MMA, Auto racing, and golf. Regions which have had a firm hold of the sports lottery market are Europe and China (Asia Pacific).
Desktop platforms occupied more than half of the market share in 2017, growing at a CAGR of over 5% during the forecast period. Big screen, larger content view, and a quest for learning new technology are some of the primary factors attributing to the growth of this segment in the global market.
The increased penetration of smartphones has given rise to a number of the mobile application-based lottery. The ease of convenience it offers to an end-user in gambling within the comfort of their own space is the major reason behind the segment's growth.
Market Segmentation by Product
Online Draw-Based Games
Online Instant Games
Online Sport Lotteries
Others
Market Segmentation by Platform
Online Lottery Market – Geography
The global online lottery market by geography is segmented into APAC, North America, Europe, Latin America, and MEA. Europe dominated more than half of the market share in 2017, growing at a CAGR of more than 9% during the forecast period. The increase in per capita disposable income that is fueling the discretionary spending across Europe is driving the growth of this region in the global market.APAC is fueled by the mass-gaming market in Macau, online gambling activities in the largest casino market, i.e., Macau is very small. Countries such as Japan, Hong Kong, and Australia will lead the market growth during the forecast period. Further, India is witnessing the increased popularity of online poker among end-users.
Key Vendor Analysis
The global online lottery market is highly fragmented due to the presence of various regional and international players. The continual innovations and upgrades in digital gambling domainare intensifying the competition in the global market.
The concentration in developed countries such as the Western European countries is high, while the market is in its nascent stage in developing online gambling economies such as the US and India. The leading vendors are focusing on developing new business models and focusing on diversifying their portfoliosto attract new consumers in the global market. The launch of innovative products will help players gain a larger global online lottery market share over the next few years.
The major vendors in the global online lottery market are:
Lotto Direct (theLotter.com)
LottoSend (LottoSend.com)
Play UK Internet (PlayHugeLottos.com)
Legacy Eight
Lotto Agent
Other Prominent Vendors
Ardua Ventures (onelotto.com)
Bmillions
Betpoint Group
Camelot
IGT
Jackpot.com
LotteryMaster
LottosOnline
Lottoland
Lotto247
Morpheus Games
Multi Lotto
Playtech
Svenska Spel
Tatts Group
Win2Day
Y&M Hans Management Limited
1XBET
24Lottos
Lottoland Announces The 4th Biggest Global Jackpot In History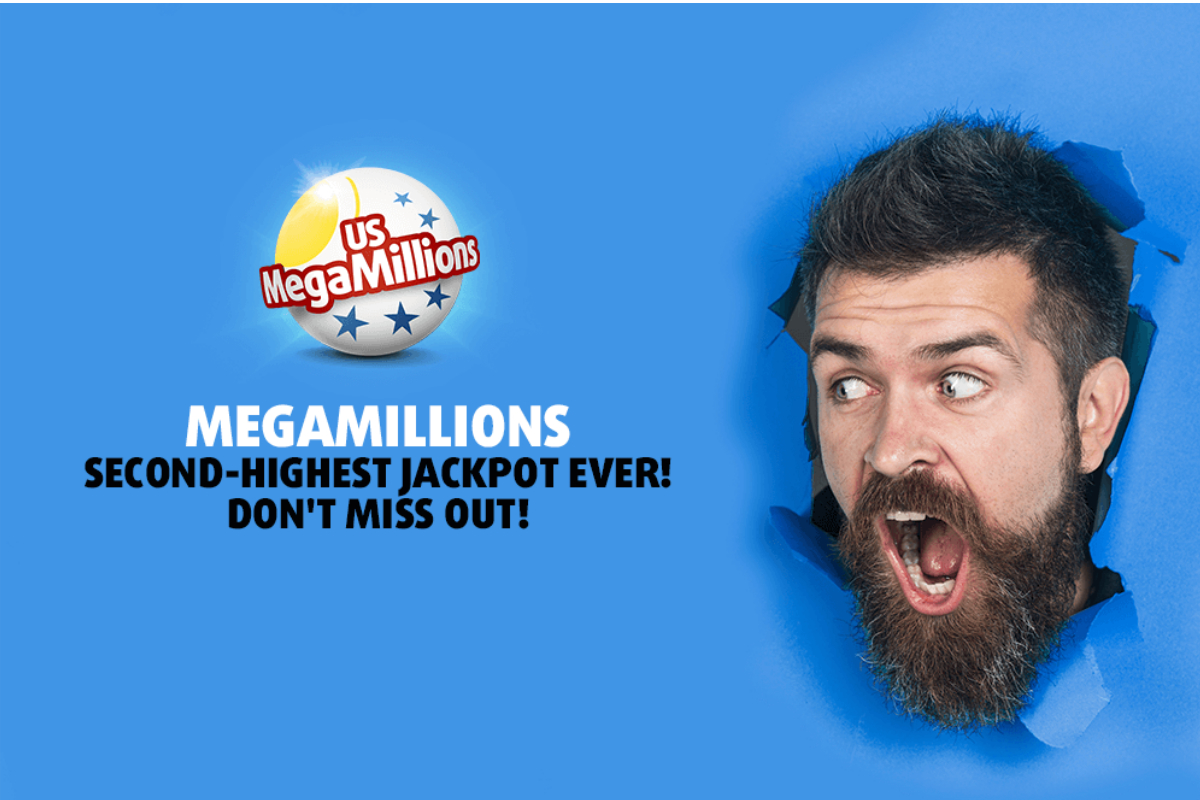 Reading Time:
2
minutes
MegaMillions jackpot rolls to 654m USD – and could reach a record $BILLION by the end of the week
One lucky Brit could be in line to claim a near 500million (GBP) prize* this week after Lottoland announced its second ever largest Mega Millions jackpot.
This week's top prize has reached a whopping 654m in USD to become the 4th largest jackpot in history – and is just two rollovers away from reaching an eye watering $1billion.
UK Lottoland players keen to claim one of the world's biggest prize pots ever – equal to £497,206,770 in sterling* – can do so via the online betting company.
Nigel Birrell, CEO at Lottoland, said: "As 'landmark' moments go this week has already brought us a few, and has the potential to deliver a great deal more.
"We are pretty well versed in dealing with 'lifechanging' moments here at Lottoland, but to be talking about hundreds of millions – and potentially in billions – it doesn't get much more exciting than that."
"We haven't seen hysteria like this surrounding a jackpot since the Powerball reached $1billion in 2016," Nigel added.
"Make no mistake, this is a once in a lifetime moment that is about to make somebody's dreams out there come true – believe it, you might just be the one to achieve it."
The Mega Millions jackpot has been rolling over since the 27th July and will continue to rise until it is won, with the overall total topping $1billion by the end of the week if not claimed beforehand.
About Lottoland:
Lottoland has grown rapidly to become a world leader in online lotto. Innovation, coupled with the freedom to offer players a unique and enhanced lottery experience, has been key to the company's success. In June 2018, Lottoland paid out €90 million to one lucky winner in Germany – this win has been confirmed by Guinness World Records as the Largest online gambling payout. This is also the biggest payout for Lottoland to date.
The Gibraltar-based business is active in 13 markets, has over 350 employees, and more than 8 million customers worldwide. Lottoland is licensed and regulated by the Government of Gibraltar, the UK Gambling Commission, the Republic of Ireland National Excise License Office, the Agenzia delle Dogane e dei Monopoli in Italy and the Northern Territory's Racing Commission in Australia.
Betsoft Gaming signs deal with Supergame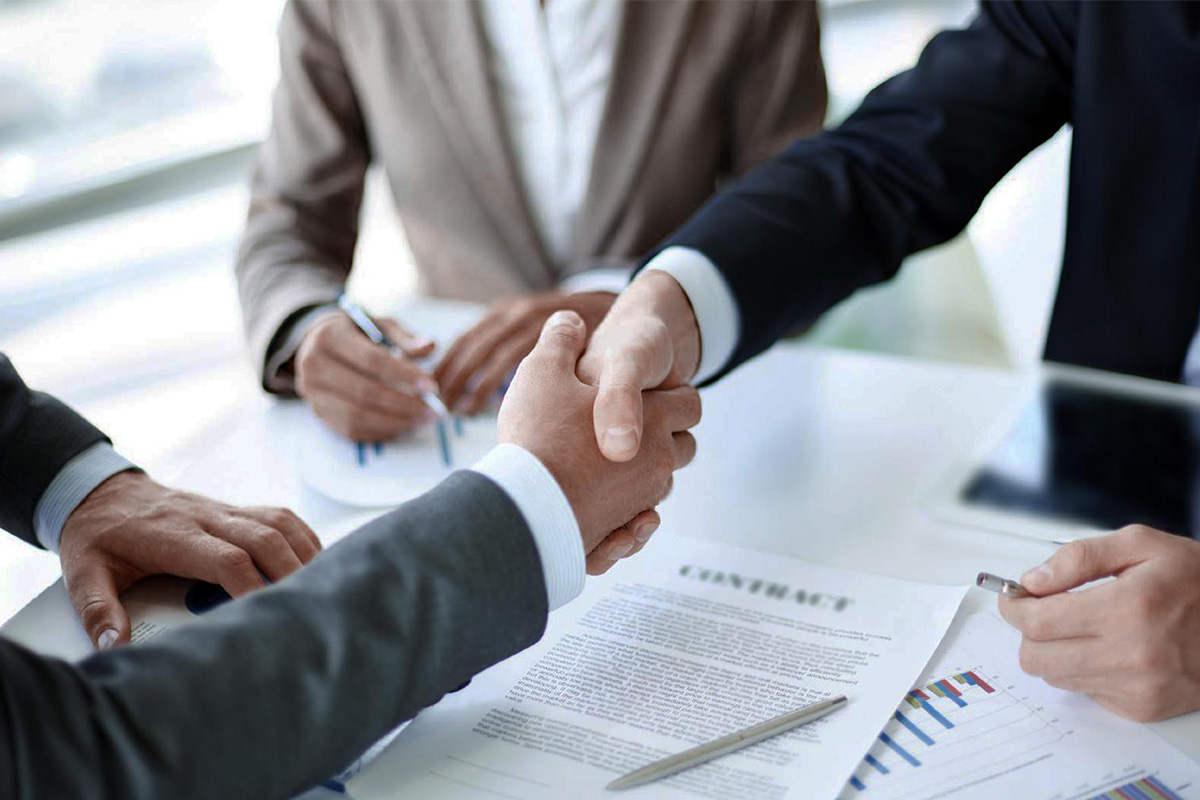 Reading Time:
1
minute
Betsoft Gaming, a Malta-based producer of igaming products, has signed a content partnership with Belgian casino operator Supergame. The comprehensive agreement will provide for the integration of a wide range of Betsoft titles complying with the regulations of Belgian Gaming Commission's.
Headquartered in Antwerp, Supergame built its reputation in land-based casino over several decades, before entering Belgium's tightly-regulated online market in 2013. Since then, the operator has distinguished itself from the competition through a commitment to world-class customer support and an emphasis on the casino user experience. As a B+ license holder, certain restrictions apply to the content that Supergame can offer to Belgian players, as Annamaria Anastasi, Marketing Director for Betsoft explains:
"The Belgian regulated market is complex, with various license tiers that govern the way games can be promoted and played. For Supergame, this meant finding a content partner who is agile and experienced enough to make sensitive adjustments to core mechanics, themes, and features to ensure that their games comply with regulations and resonate with the region's players."
The agreement also lays the foundation for future Betsoft game integrations, with further content also being adjusted for the Belgian market.
"Working with Betsoft, you feel straight away that they are a very professional company," says Manou Coutard, Product Manager at Supergame. "Our team have been big fans of Betsoft's games for some time. Their titles are visually stunning, and their 3D art is amongst the very best in the business. But more than that, we were thrilled to find a partner capable of adjusting their content to meet our unique requirements. We are confident that Betsoft will help elevate our casino to the next level."
A lively discussion on cards at inaugural social responsibility exchange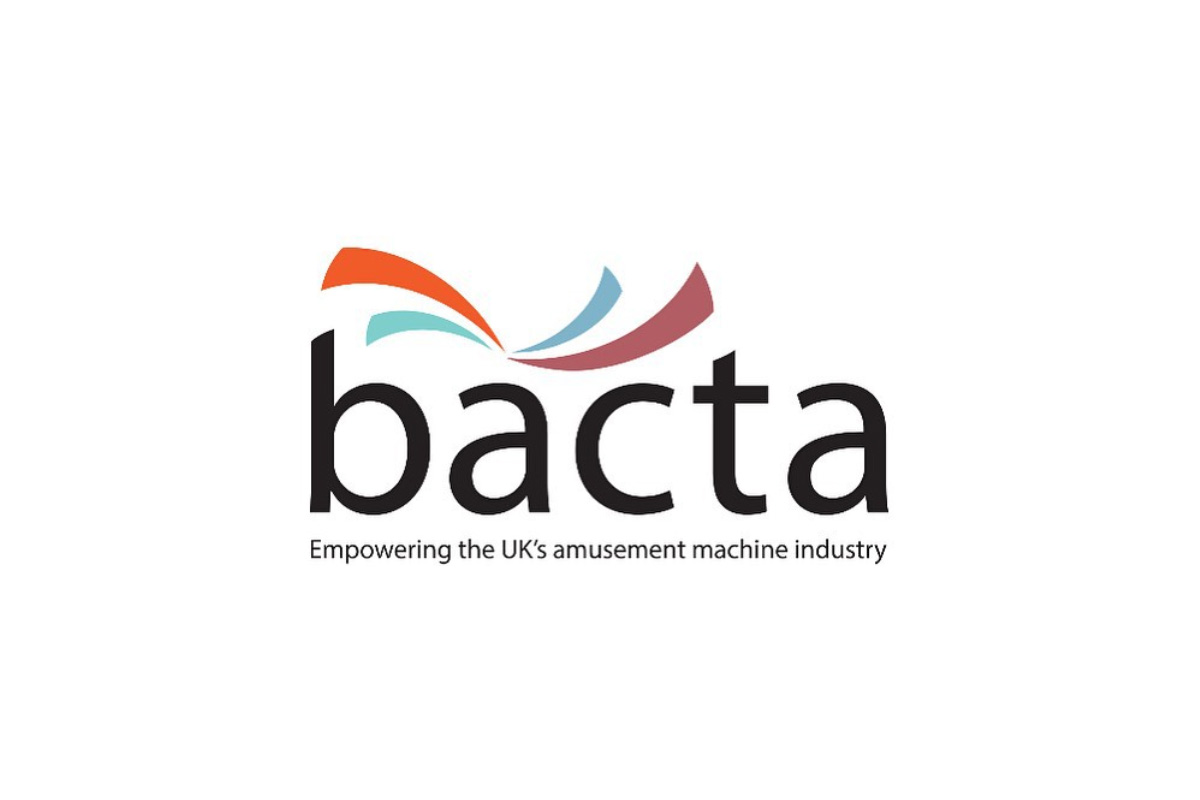 Reading Time:
2
minutes
Simon Bradbury, Head of Social Responsibility and Compliance at Bacta, has predicted a lively discussion at the Association's Social Responsibility (SR) Exchange initiative. He bases his prediction on the high level of positive feedback so far. The SR Exchange, scheduled on 21 November, will focus on encouraging best practice and has already garnered support from many professionals operating in the field of Social Responsibility.
The free-to-attend event will break new ground by encouraging operators to bring their front-line staff to play their part in the discussions and workshops, guaranteeing a real world perspective. Simon will be playing a key role in the proceedings, including delivery of the welcome address and facilitating a session about dementia. Simon joined bacta four years ago, having previously retired as an Inspector in the police service. He leads the SR and compliance teams and still works with bacta members in the Midlands, the North West and Lincolnshire and Yorkshire regions. Simon also provides adjudication in gambling disputes.
Anticipating a highly productive event Simon explains: "I am excited by bacta's first Social Responsibility Exchange. It will feature some interesting guest speakers on safer gambling issues and those from the industry with a social responsibility perspective. There is a focus on customer-facing staff but we also anticipate representation from operators, manufacturers and suppliers. Those attending will also have an opportunity to attend workshops and discussions around a number of subjects including self exclusion, safeguarding and supporting individuals who experience problem gambling. We hope to provide an interesting day where we can share good practice in the workplace and promote social responsibility," confirms Simon.
Social Responsibility and protecting people from gambling-related harm are at the very heart of bacta and it is anticipated that the involvement of front-line staff in the event will facilitate a valuable two-way exchange of ideas and experience.
Those wishing to participate in this exciting event should contact Linda Malcolm at bacta on +44(0)20 7730 6444 or at Lindam@bacta.org.uk