Global Online Lottery Market to 2023 – Focus on Draw-Based Games, Instant Games, Sport Lotteries & Others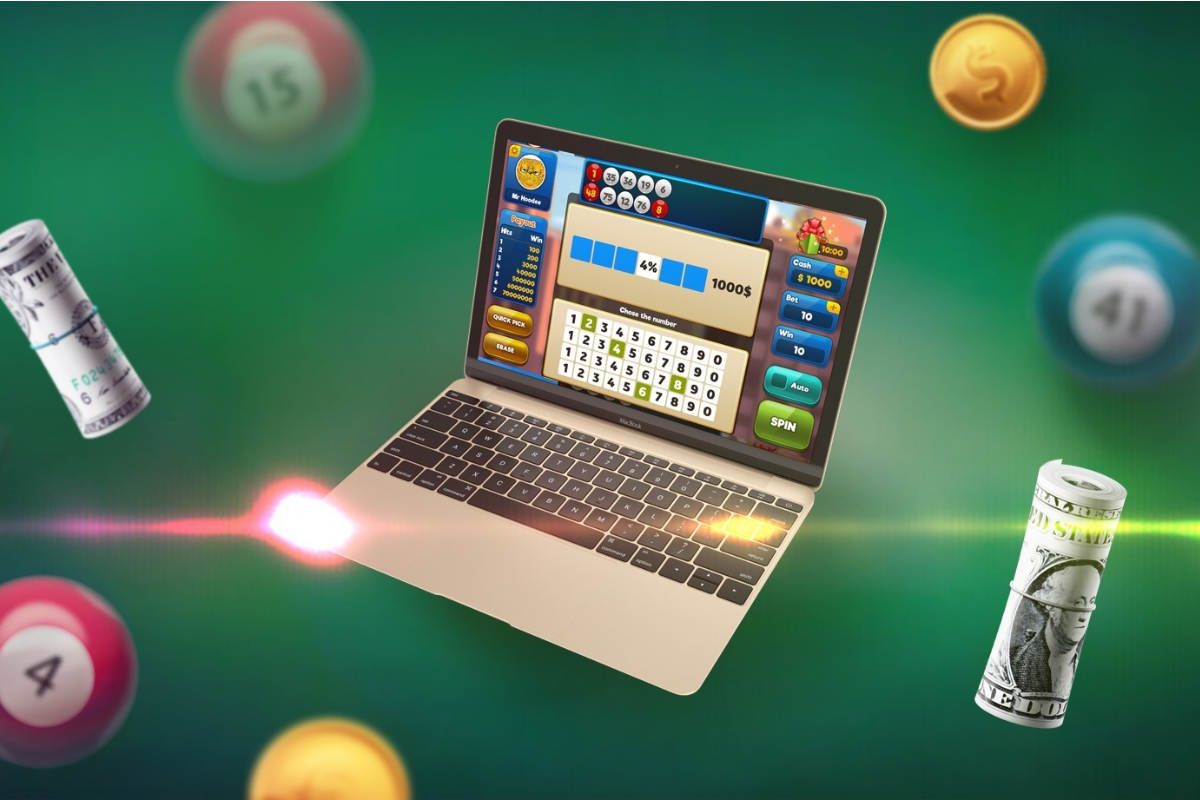 Reading Time:
4
minutes
The "Online Lottery Market – Global Outlook and Forecast 2018-2023" report has been added to ResearchAndMarkets.com's offering.
The global online lottery market is estimated to reach revenues of more than $10 billion by 2023, growing at a CAGR of around 8% during 2017-2023.
The growing popularity of draw-based games and scratch-off instant games across European countries will positively impact the development of the global market. The increasing focus on investment intechnology, improving digital sales, and tapping on the new customer groups will propel the transformation of the market.The global online lottery market is driven by the increase in the per capita income, high adoption, growing interest, and growth of dual-income households.
Countries such as the US, the UK, Sweden, Italy, and China & SAR are the largest revenues generators in the global market. The market research report provides in-depth market analysis and segmental analysis of the global online lottery market by product, platform, and geography.
The study considers the present scenario of the global online lottery market and its market dynamics for the period 2018-2023. It covers a detailed overview of various market growth enablers, restraints, and trends. The study covers both the demand and supply sides of the market. It also profiles and analyzes the leading companies and various other prominent companies operating in the market.
Online Lottery Market – Dynamics
The global online lottery market is witnessing an increasing influence of technologies in its landscape. With rapid technological advancements, vendors need to remain vigilant about the emerging tech trends. These technological trends are set to change the consumer behavior and ensure the success of the vendors during the forecast period.
Using a blockchain-based system would lead to decentralization as it would use a network of nodes comprising the players themselves.In the online lottery market, vendors who are one step ahead of their competitors in terms of implementing newer technologies, always have to offer something unique to their customers and provide players with enhanced experience.
The unprecedented growth of online gambling activities has propelled the industry players to adopt new technologies to survive the competition. One such technology which is widely making inroads to the market is the AR and VR.While many governments and financial institutions have opposed the use of cryptocurrency, the online gambling industry was quick to grab on the opportunity to use digital currency and gambling on blockchain-based gambling platforms.The global online gambling market is witnessing increased use of cryptocurrencies in making bets.
Online Lottery Market – Segmentation
This market research report includes a detailed segmentation of the market by product, platform, and geography. Draw-based games dominated approximately half of the total market share in 2017, growing at a CAGR of more than 8% during the forecast period.
The increasing shift in demand from the traditional modes of physical draw-based games to the virtual one is augmenting the growth of this segment in the global market.Sports lottery activity involves placing bets across varied sports such as football, basketball, baseball, hockey, soccer, boxing/MMA, Auto racing, and golf. Regions which have had a firm hold of the sports lottery market are Europe and China (Asia Pacific).
Desktop platforms occupied more than half of the market share in 2017, growing at a CAGR of over 5% during the forecast period. Big screen, larger content view, and a quest for learning new technology are some of the primary factors attributing to the growth of this segment in the global market.
The increased penetration of smartphones has given rise to a number of the mobile application-based lottery. The ease of convenience it offers to an end-user in gambling within the comfort of their own space is the major reason behind the segment's growth.
Market Segmentation by Product
Online Draw-Based Games
Online Instant Games
Online Sport Lotteries
Others
Market Segmentation by Platform
Online Lottery Market – Geography
The global online lottery market by geography is segmented into APAC, North America, Europe, Latin America, and MEA. Europe dominated more than half of the market share in 2017, growing at a CAGR of more than 9% during the forecast period. The increase in per capita disposable income that is fueling the discretionary spending across Europe is driving the growth of this region in the global market.APAC is fueled by the mass-gaming market in Macau, online gambling activities in the largest casino market, i.e., Macau is very small. Countries such as Japan, Hong Kong, and Australia will lead the market growth during the forecast period. Further, India is witnessing the increased popularity of online poker among end-users.
Key Vendor Analysis
The global online lottery market is highly fragmented due to the presence of various regional and international players. The continual innovations and upgrades in digital gambling domainare intensifying the competition in the global market.
The concentration in developed countries such as the Western European countries is high, while the market is in its nascent stage in developing online gambling economies such as the US and India. The leading vendors are focusing on developing new business models and focusing on diversifying their portfoliosto attract new consumers in the global market. The launch of innovative products will help players gain a larger global online lottery market share over the next few years.
The major vendors in the global online lottery market are:
Lotto Direct (theLotter.com)
LottoSend (LottoSend.com)
Play UK Internet (PlayHugeLottos.com)
Legacy Eight
Lotto Agent
Other Prominent Vendors
Ardua Ventures (onelotto.com)
Bmillions
Betpoint Group
Camelot
IGT
Jackpot.com
LotteryMaster
LottosOnline
Lottoland
Lotto247
Morpheus Games
Multi Lotto
Playtech
Svenska Spel
Tatts Group
Win2Day
Y&M Hans Management Limited
1XBET
24Lottos
Betting firms have responsibility to tackle esports corruption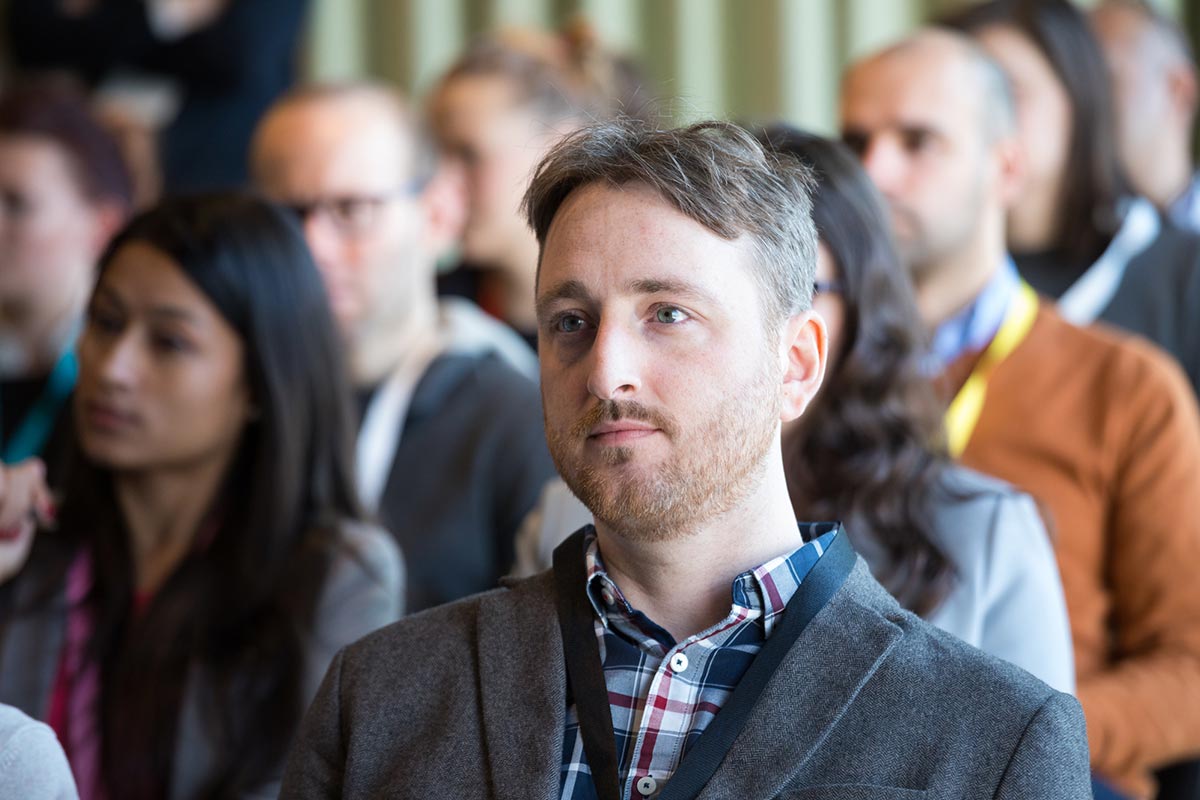 Reading Time:
3
minutes
Gambling companies have a responsibility to stamp out corruption in esports, according to one betting industry official.
The reputation of esports has been harmed by scandals including match-fixing, cheating and underage gambling.
Recent examples include CSGO player forsaken being banned after using a hack in an ESL Premiership event and Clash Royale payer Jimit Bhatt being suspended for 12 months for cheating.
Lars Lien, founder and CEO of esports betting operator Luckbox.com, says the legitimate operators in the gambling industry have a duty to help clean up the reputation of esports.
Luckbox is a member of the Esports Integrity Coalition, which works to maintain standards in esports.
Lien said: "Gambling will happen and it's a matter of making sure that responsible operators work together to stamp out match-fixing and to help prevent it. We have an integral role in eliminating that from our world.
"This is why we're part of ESIC, where we and other responsible operators share suspicious alerts. So if we see betting patterns that are not consistent with a normal match, we report to ESIC and they will investigate the event in question. They work with tournament organisers, teams, they educate players, they work to stamp it out."
Players need to understand the risks
Luckbox holds an Isle Of Man gambling licence, which offers esports fans the highest levels of security and protection to bet on Dota 2, CSGO and League Of Legends.
Lien said it was also important for esports fans to be aware of the risks when choosing where to bet.
He said: "Recently, there's a Reddit post that a gaming company stole $500 from them. There might be legitimate reasons for seizing the funds of a customer, because match-fixing is a problem in every sport, including esports.
"That gambling company might have very good reasons for seizing funds but the difference is if that company had a good licence, the customer would be able to go to the Gaming Commission, file a formal complaint and the Gaming Commission would help the customer get the money back if that seizure was unwarranted. There's legal recourse.
"Operators in jurisdictions such as Curacao, Cyprus, many others. There's no recourse. I could borrow a Curacao licence if I wanted to.
"Esports has seen the skin-betting scandals where operators have let 12-year-olds play using their parents' credit cards. Children don't have the same understanding of gambling risks. Even with adults, you will have problematic behaviour.
"Betting should enhance your experience, it should not be the experience. If someone loses their house, that's a bad thing, of course.
"This is also part of the distinction between the good guys and the bad guys. We have deposit limits, we have responsible gaming limits, we will make sure our players are over 18 and we will be looking for problematic behaviour, so we can help people not spend more on gambling than they can afford."
Learning from the best
Lien said he was motivated to obtain the Isle of Man licence after working at PokerStars, which is also based on the island. In 2011, the US government banned online poker and PokerStars was able to return funds to players while rival Full Tilt collapsed.
Lien said: "You can either be one of the good guys, that has a proper licence, where all of the player funds are segregated from the funds of the company.
"We have what's called a 'client account', which is similar to what a lawyer would have to keep the funds of their clients, that's completely legally and physically separated from the funds of the business.
"I worked for PokerStars and the Department of Justice, in the US, decided they wanted to shut down the poker scene. They filed complaints against PokerStars and one of the competitors, Full Tilt. What happened?
"PokerStars, because they had taken licensing seriously from day one – they actively and intentionally got the strictest gambling licence in the world (the Isle of Man) – and as a consequence of that they were forced into having good corporate governance, good structures, good compliance. They were forced into doing things right and Full Tilt did not.
"So when the Department of Justice pulled the rug from under the industry, FullTilt collapsed. Customers couldn't get their money, everything was black, no one understood how they would get their money back. They didn't have the money, PokerStars did and paid everyone back in a matter of weeks."
 Make sure to view the video where, Lars Lien, CEO of Luckbox, discusses the role of betting in the esports industry, and how proper regulation can solve the issues that it raises.
About Luckbox
Luckbox was founded by former PokerStars colleagues Lars Lien and Mike Stevens. Luckbox was built by a team combining vast experience in the igaming industry and a passion for esports to offer players unique and highly social platform for CSGO gambling, Dota 2 and League of Legends betting. Real Time Games Holding Limited – the company behind the Luckbox brand – holds a full licence under the Online Gambling Regulation Act (OGRA), issued by the Gaming Supervision Commission. Luckbox is a proud member of ESIC and is committed to supporting responsible gambling.
Altenar enters Sweden's regulated market with LuckyCasino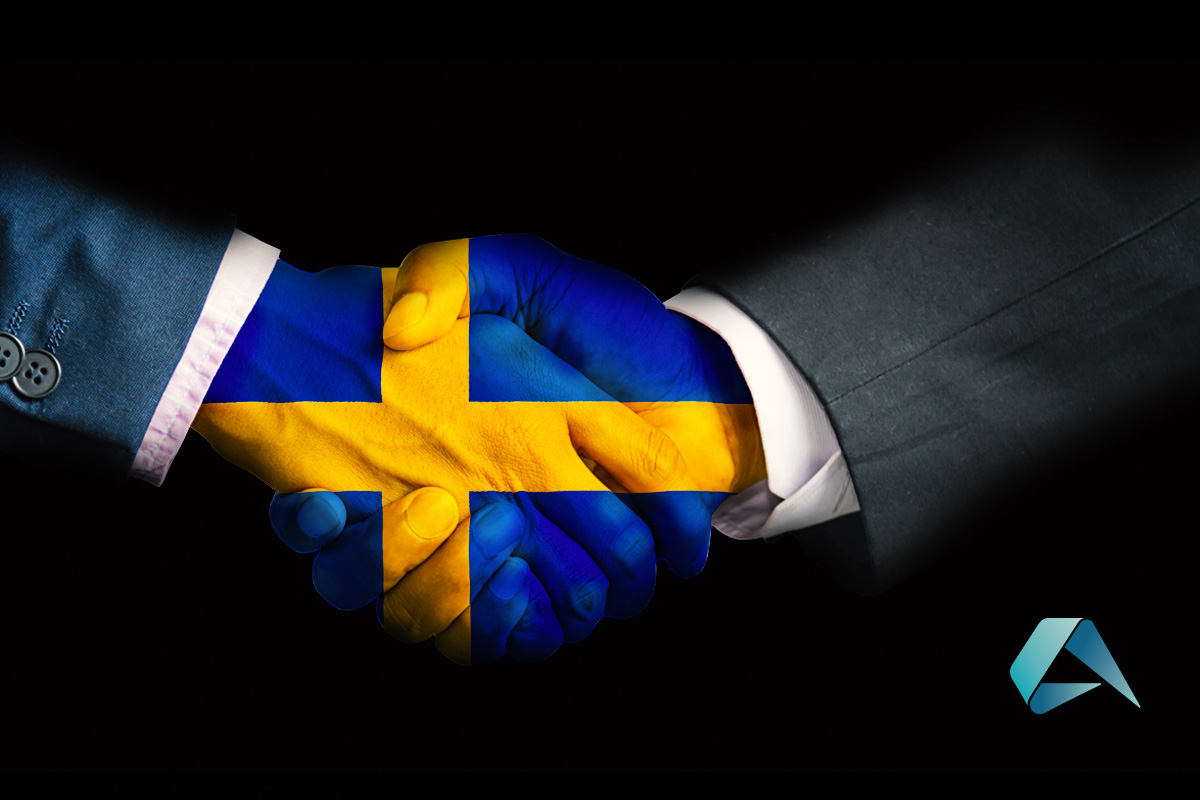 Reading Time:
2
minutes
Leading sportsbook platform provider Altenar has launched its first client in the regulated Swedish market, with LuckyCasino.com going live with its software in late May.
The addition of Altenar's sportsbook marks LuckyCasino's first foray into sports betting and adds to its existing casino product portfolio of slots, table games and live casino.
"We are really pleased with the work that Altenar has done, which will strengthen our customer offer and improve our competitiveness," said Martin Sidenvall, Director at Glitnor Group, which took over LuckyCasino in July last year.
Part of LuckyCasino's customer offering is that it uses the Trustly simplified registration process, something which is proving very popular in Sweden as it allows players to begin betting without needing to create an account.
As part of its preparation for the launch, Altenar's first with an operator using Trustly, it designed a new feature to mitigate the risk of fraud that can occur in sports betting due to the potential for misuse of inside information.
Limits are set, which can vary from operator to operator and segment to segment, and when payouts go over that limit Altenar will manually approve settlements.
Dinos Stranomitis, Chief Operating Officer at Altenar, said: "Over the past 12 months this unique deposit and withdrawal method that allows people to bet on sports or play casino has revolutionised player habits in Sweden. We are excited to launch our first regulated Swedish client with such an innovative selling point.
"We think this will become increasingly popular and so we have adapted our process so that good customers can enjoy the services of Trustly, but those who might attempt any type of fraud will be monitored and blocked."
Altenar is also preparing to launch imminently with other newly licensed operators in the Swedish market, with upcoming partnerships also expected to integrate Trustly.
The Swedish launch marks Altenar's second regulated market entry this year, having also secured its first Romanian client earlier this year with Red Sevens.
About Altenar
Altenar is a leading provider of sportsbook software and services to gaming operators. Its clients include Wplay.co, the dominant sportsbook operator in the regulated Colombian market, Betrebels in Greece, Winbet in Bulgaria and Betbiga in Nigeria.
It offers an extensive range of markets and sports thanks to its premium data package with Betradar, from which it holds gold certified status. It has also recently integrated the Betgenius live events portfolio.
For further queries, please contact marketing@altenar.com
Gill Whitehead Joins Camelot UK Lotteries as Non-Executive Director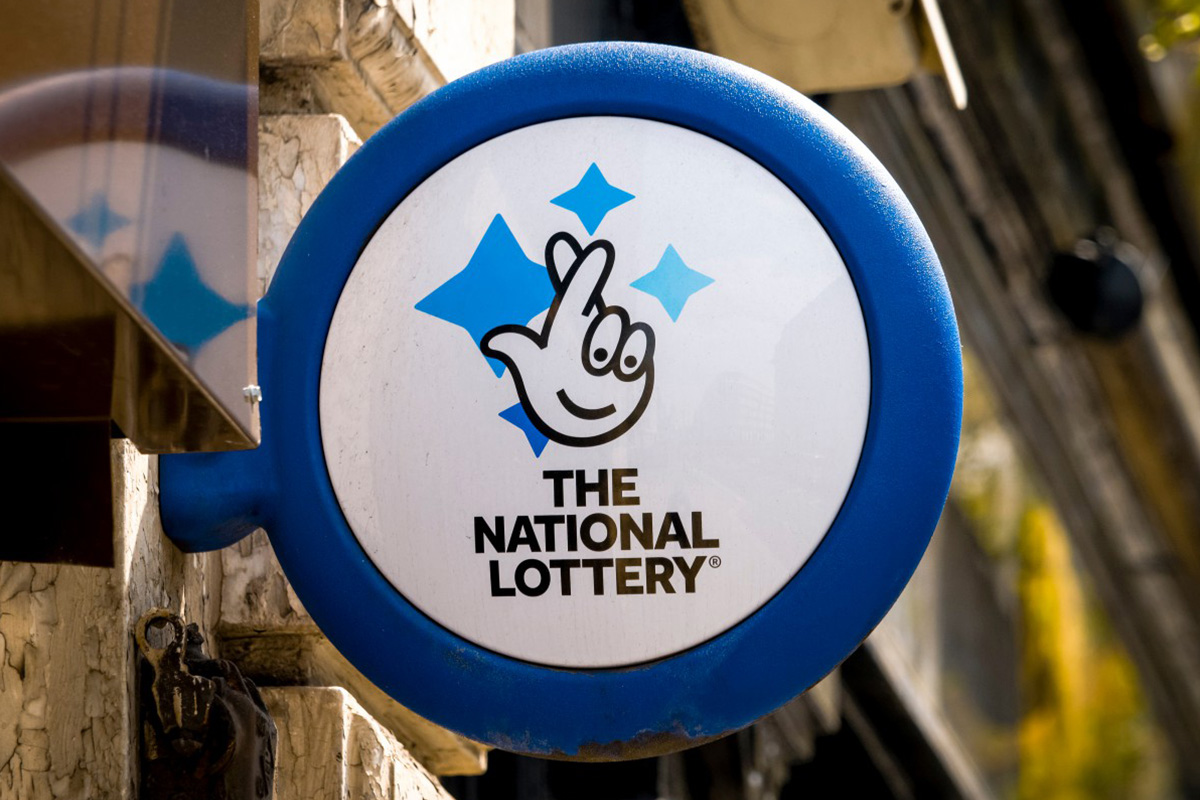 Reading Time:
1
minute
Camelot UK Lotteries Limited has appointed Gill Whitehead as its Non-Executive Director. Gill replaces David Kelly, who has become Chair of Camelot's sister company, Camelot Lottery Solutions.
Gill has over 20 years' experience in a number of leading companies including Google, Channel 4 and BBC. She joined Google in 2016 and is currently the Senior Director, Client Solutions & Analytics at Google. Prior to Google, Gill was an Executive Committee Member, and held roles as Director of Audience Technologies & Insight and Director of Strategy & Corporate Development at Channel 4 Television Corporation. Prior to that, she held a number of senior executive roles at the BBC.
Gill also held a number of Board appointments, including as a Non-Executive Director at the Financial Ombudsman Service and Board Director of both Youview Television and Freeview Television.
"I would like to welcome Gill – whose extensive experience in digital transformation, data and analytics, and consumer insight within high-calibre UK businesses will ensure that innovation continues to be at the forefront of our strategy. She is an ideal fit to continue to boost the standard and skillset of our Board, and I very much look forward to working with her," Camelot Chairman, Sir Hugh Robertson said.
"At the same time, I'd like to take this opportunity to personally thank David for his expertise and guidance since I joined last summer, and also for his over four years of tenure on the Board. David's in-depth knowledge of internet and technology businesses has been crucial in helping ensure our National Lottery digital products have gone from strength to strength. We wish him all the very best of luck in his new role as Chair of Camelot Lottery Solutions," Hugh Robertson added.