BetVictor goes live with Nektan's B2B global casino platform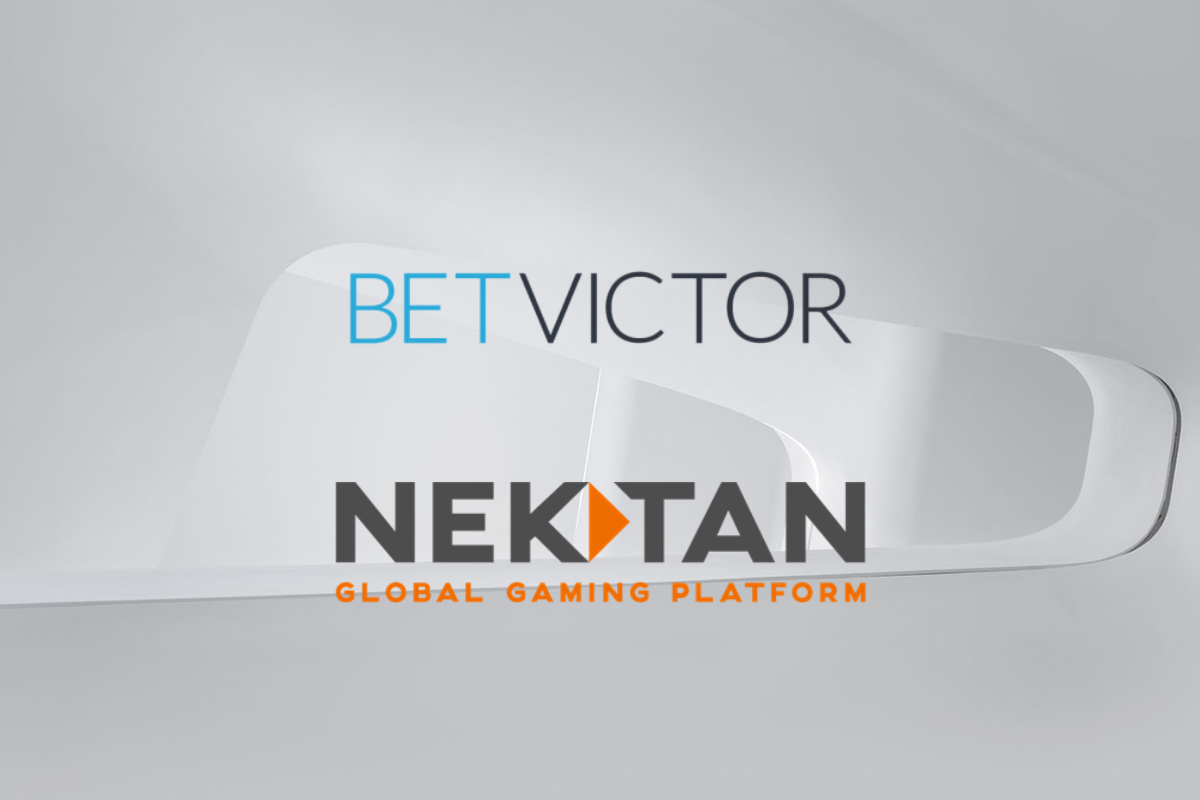 Reading Time:
3
minutes
Nektan plc, the fast-growing international gaming technology platform and services provider, is pleased to announce that it has signed a contract and is now live with BetVictor, one of Europe's leading gaming companies. Nektan has integrated its B2B E-Lite casino platform into the BetVictor's casino offering. This is the first deal of its kind for Nektan. Signing a partnership with a globally established gaming business is a landmark win for Nektan's higher margin B2B business and provides further momentum to the Company's growth.
Through Nektan's partnership with Malta-based gaming company, Tyche Digital Malta Limited ("Tyche"), the deal will see BetVictor take the E-Lite platform's casino content and distribute it across three of its key casino brands giving Nektan access to BetVictor's flourishing customer base.
The integration significantly expands BetVictor's casino offering, with the E-Lite platform giving it direct access to HTML5-developed slots and table games from more than 24 of the industry's leading games and content developers.
Gary Shaw, Interim Chief Executive Officer of Nektan, said:
"This exciting partnership with BetVictor demonstrates how Nektan is attracting large and established businesses to use our technology to enhance their product offering. It serves as another example of our business model delivering growth throughout each market that we operate in and will help us to build on the progress announced recently in our Q1 trading update."
Jane Ryan, Nektan Chief Operating Officer of B2B, said:
"We're thrilled to have partnered with BetVictor, a leading operator with a thriving global customer base. This landmark partnership is set to deliver commercial opportunities to develop and drive significant revenue generation for Nektan throughout the coming months and beyond. It is also a demonstration of how we are fast becoming the go-to provider of premium and compliant entertainment content throughout our industry. The speed with which we can deliver our content to live environments for partners is what differentiates our technology.
"We have worked hard to become the provider of the best gaming content by continually increasing the amount available, as well as improving and enhancing it. We're sure BetVictor's players will enjoy the feature-rich, cutting-edge games available to them via our E-Lite platform and look forward to adding more state-of-the-art content across all our platforms."
Turlough Lally, Director of Casino at BetVictor, said:
"With the constant technology advancements and new games available at the tap of a button, customer demands are becoming increasingly high. To cut through the noise, operators need to keep re-assessing and innovating their games portfolio to provide players with improved gaming options, that can easily be accessed via mobile devices, which are dominating the iGaming industry."
"This exciting partnership with Nektan is an important strategic move for BetVictor and we're confident this global platform integration deal will bring new gaming opportunities for our global player base, while complementing our existing network of casino brands."
Further information on Nektan can be found on the Group's website at www.nektan.com.
About Nektan:
Nektan is an international B2B and white label gaming software and services provider, operating in the regulated, interactive real money gaming (RMG) space, delivering original and innovative solutions to commercial organisations that have established online audiences.
Nektan's full end-to-end technology platform, Evolve, simplifies and supports the route to mobile and desktop gaming revenues, managing the full customer experience and back-office operations, allowing commercial partners to focus on marketing the product to their consumers.
Nektan's US operating subsidiary, provides US land-based casinos with in-venue mobile gaming solutions which allow operators to add mobile technology and content to their existing offerings, with products accessible to players across both cabinets and mobile devices inside the casinos. Respin has a strong intellectual property portfolio including game patents for Rapid Games™ (on-property mobile entertainment), and other captivating concepts and brands.
Nektan is headquartered in Gibraltar, regulated by the Gibraltar Licensing Authority and the UK Gambling Commission, as well as in the Irish market and maintains sales and customer support operations in its two primary geographical targets, Europe and North America.  The proprietary Evolve technology is developed and maintained by a talented and experienced team of employees from Nektan's Indian office.
Nektan plc was admitted to the AIM market of the London Stock Exchange in November 2014.
About BetVictor:
BetVictor is one of Europe's leading online gaming companies. Its focus is to offer customers a simple, intuitive and personal betting experience. Digitally data-led, BetVictor provides in-house technologies and product development capabilities enabling the company to build successful partnerships. With customers in more than 150 countries, with over 400 employees, BetVictor is an established innovator in the gaming industry.
BetVictor is an Official Principle Partner of Liverpool Football Club since 2016 and the headline sponsor of Cheltenham's November Meeting including the feature BetVictor Gold Cup.
Established in 1946, Michael Tabor acquired sole-ownership of BetVictor in 2014 having previously been a major shareholder in the business. BetVictor headquarters in Gibraltar with tech hubs in London and Budapest.
Esports Entertainment Group Signs LOI to Acquire Assets of FLIP Sports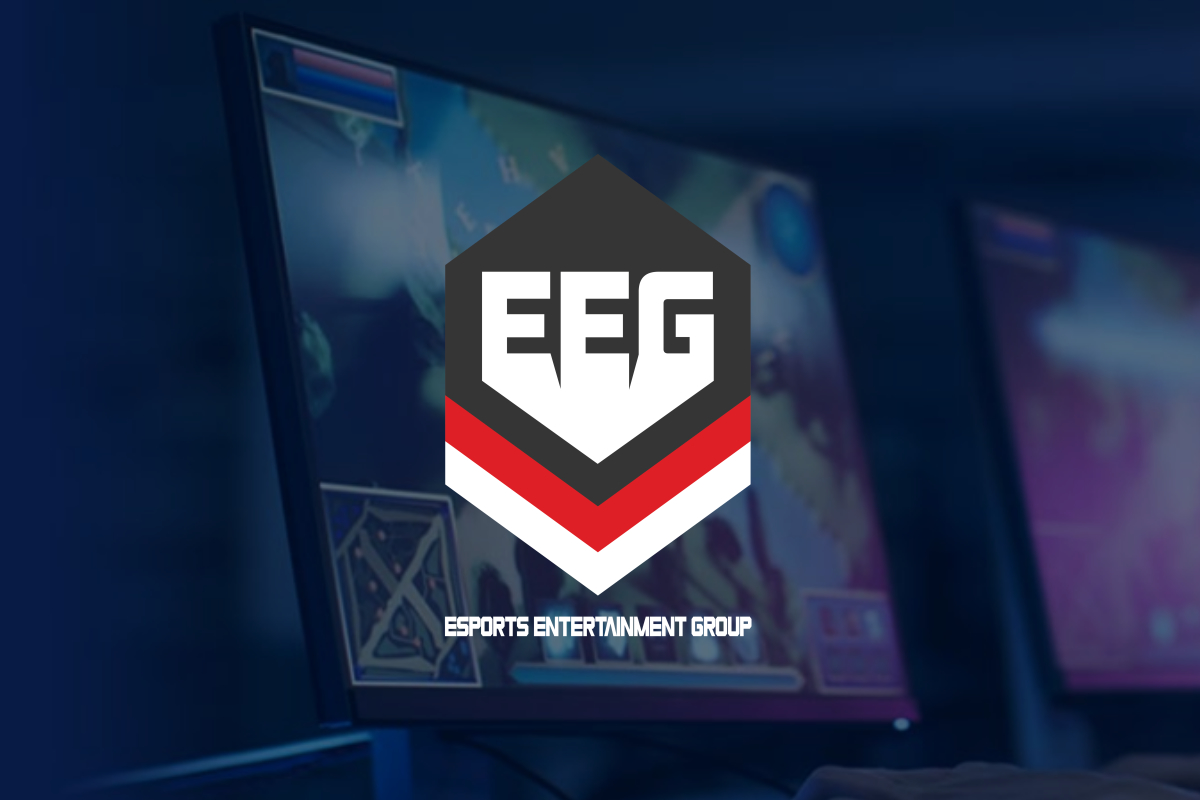 Reading Time:
< 1
minute
Esports Entertainment Group, Inc., a licensed online gambling company with a focus on esports wagering and 18+ gaming, signed a Letter of Intent ("LOI") to acquire certain assets of FLIP Sports Limited ("FLIP"), including staff and all intellectual property.
"The FLIP team are leaders in building iGaming platforms that take the player experience to new heights," stated John Brackens, CIO/CTO of Esports Entertainment Group. "Their expertise will strengthen our efforts in esports and help us further create a best-in-class immersive experience for esports fans."
FLIP Sports is a dynamic and entrepreneurial mobile games studio innovating how fans enjoy and engage with live sports. Through its proprietary in-play, peer-to-peer technology, FLIP provides a unique multi-platform second-screen experience within an entertaining, social, and competitive gaming environment for fun-seeking sports and wagering enthusiasts who enjoy watching live sports and events.
"FLIP has brought together a talented team with proven industry experience that we believe will provide immense value to Esports Entertainment Group as we enter a period of tremendous opportunity and rapid growth," commented Grant Johnson, CEO of Esports Entertainment Group. "As the first US-based iGaming company to list on NASDAQ, we are in a great position to capitalize on the fragmented esports market and will continue to pursue acquisition opportunities. FLIP is set to be the latest example of the success of our roll-up strategy."
Parimatch makes statement of intent for newly legalised Ukraine gambling industry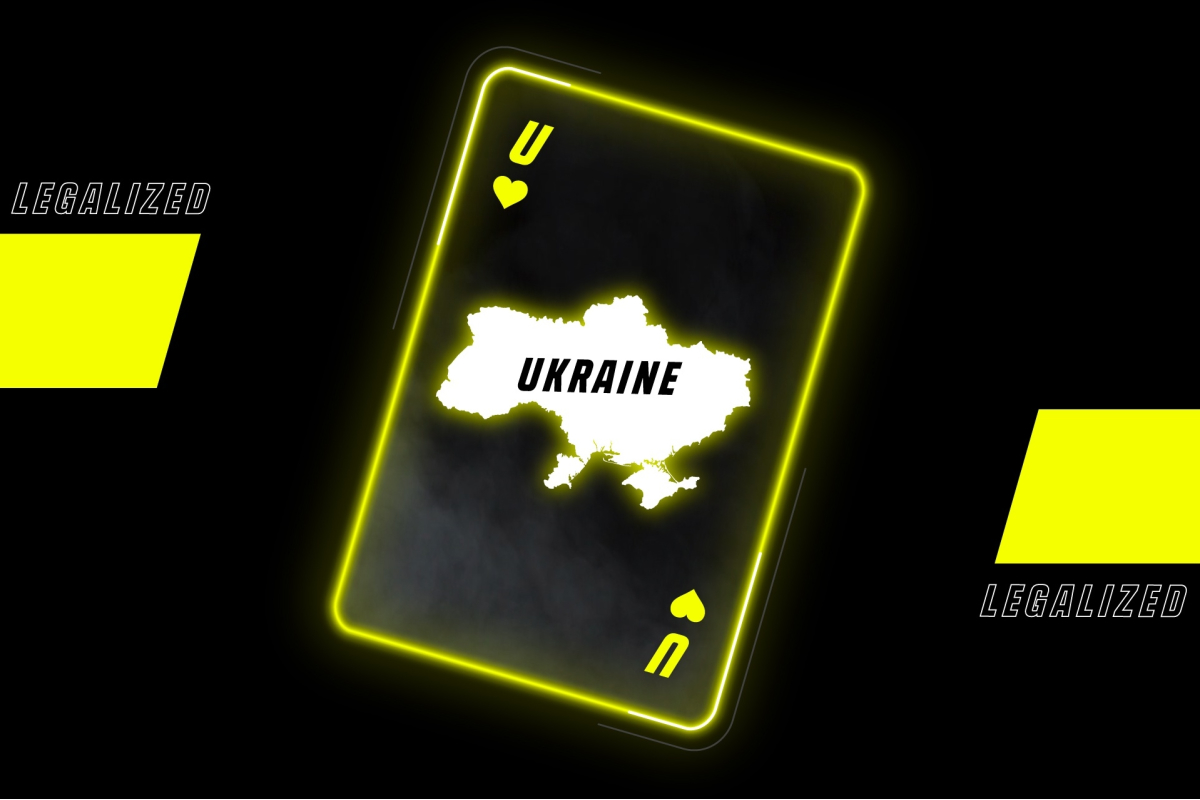 Reading Time:
< 1
minute
Following the signing of Bill No. 2285-d by President Volodymyr Zelenskyi to legalise the gambling industry in Ukraine, Parimatch, the international betting and technology company, has confirmed it will be bidding for the new operating licences in the country.
Parimatch, was founded in Ukraine in 1994 and was amongst the first bookmakers in the CIS region to transition into a digital betting platform. Today, Parimatch has expanded internationally to become a global betting and technology brand. The company now looks to build on its heritage to become the largest and most innovative operator in its home market.
Commenting on today's signing, Sergey Portnov, CEO of Parimatch said: "I would firstly like to congratulate President Zelenskyi for delivering on his pledge to legalize gambling in Ukraine. He has a shown that he is a man of his word and we fully support his agenda to liberalize the local economy. Parimatch has long argued that the development of a fair and regulated betting industry will really benefit Ukraine."
Parimatch's strong commitment to the market is despite further clarity and reforms being required on the existing tax system in order to create a fair landscape for operators.
"We are fully committed to conquering our home market by delivering a product that can entertain the people of Ukraine. We are also proud that we can now contribute to the country's economy and help grow its technology industry. However, for us to deliver these benefits in the long-term we need a fairer tax system which is currently too punitive and uncompetitive compared to similar international markets. It is vital that this is addressed as soon as possible to ensure the enduring viability of the industry in Ukraine."
Parimatch Tech hosts Universal Sports & Games Hackathon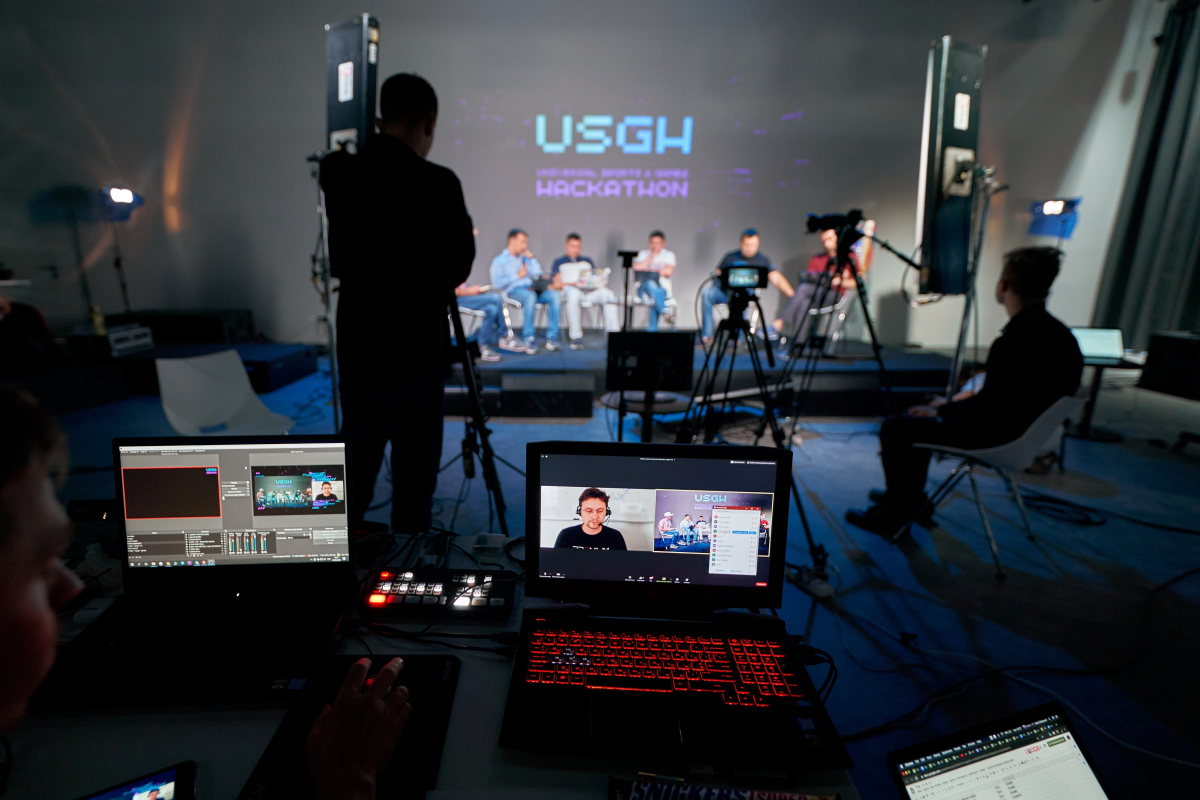 Reading Time:
2
minutes
Over 100 ideas generated in just 48 hours
Between 7th-9th of August Parimatch Tech hosted a two-day online Universal Sports & Games Hackathon at its state-of-the-art "PMHUB" event space. The hackathon, organized by Parimatch Tech together with JKR in partnership with Amazon and SectorX, bought together over 400 developers, marketers and designers to come up with innovative solutions in the gaming and gaming services industry.
Participants came from nine countries including Ukraine, Germany, Spain, Belarus and Poland, generating 111 ideas over 48 hours, including games, streaming tools, analytics services and various applications. 37 teams made it to the final, but only one could be crowned winner.
The Hackathon was won by "The Dragon's team", made up of developers Nikolay Ursatiy and Sergey Poverennov. The duo created "RunOut", a runner platform game. They took home the first place prize of $1500.
"It is great to see people keep generating ideas, even though they can't get together in the same room as normal. An online hackathon is a new format for us and we are pleased with the result: organizers, judges, and mentors saw many different high concept ideas being generated." — noted Stepan Shulga, head of Esports at Parimatch.
"We are delighted with our victory. The hackathon was a great experience for us. Many teams came up with some really interesting and exciting ideas. This event gave us a chance to test our capabilities and get feedback from mentors and judges. We're going to continue working on the game, and shortly, we will move on to negotiations with publishers." — comments Nikolay Ursatiy, team leader of the  Dragon's Team.
Second and third places were taken by teams "Narwhal" who came up with a service for the multification of sporting events, and "PixelGaming", whose idea was a mobile game in the MOBA clicker genre. They received $1000 and $500 respectively.
As part of the hackathon, select teams carried out particular challenges set by the judges. The teams "Team B" and "Kodoklyaksa" were each awarded $500 for their innovative ideas. The JKR Foundation also invited team "PolyRef" to further develop their idea of a service for collecting sports statistics.
As well as the prize money, the winner and two runners-up get exclusive access to the Parimatch Tech team and its facilities. Here, together with Parimatch's tech specialists, the participants will have the opportunity to test their ideas on an audience of thousands of people.
But the hackathon doesn't end there. The judges took an extra week to look through all the applications one more time to advance some additional ideas. The results of this will be announced on 19th August 2020.