Unearth a Revolution in Gaming with MAX QUEST: WRATH OF RA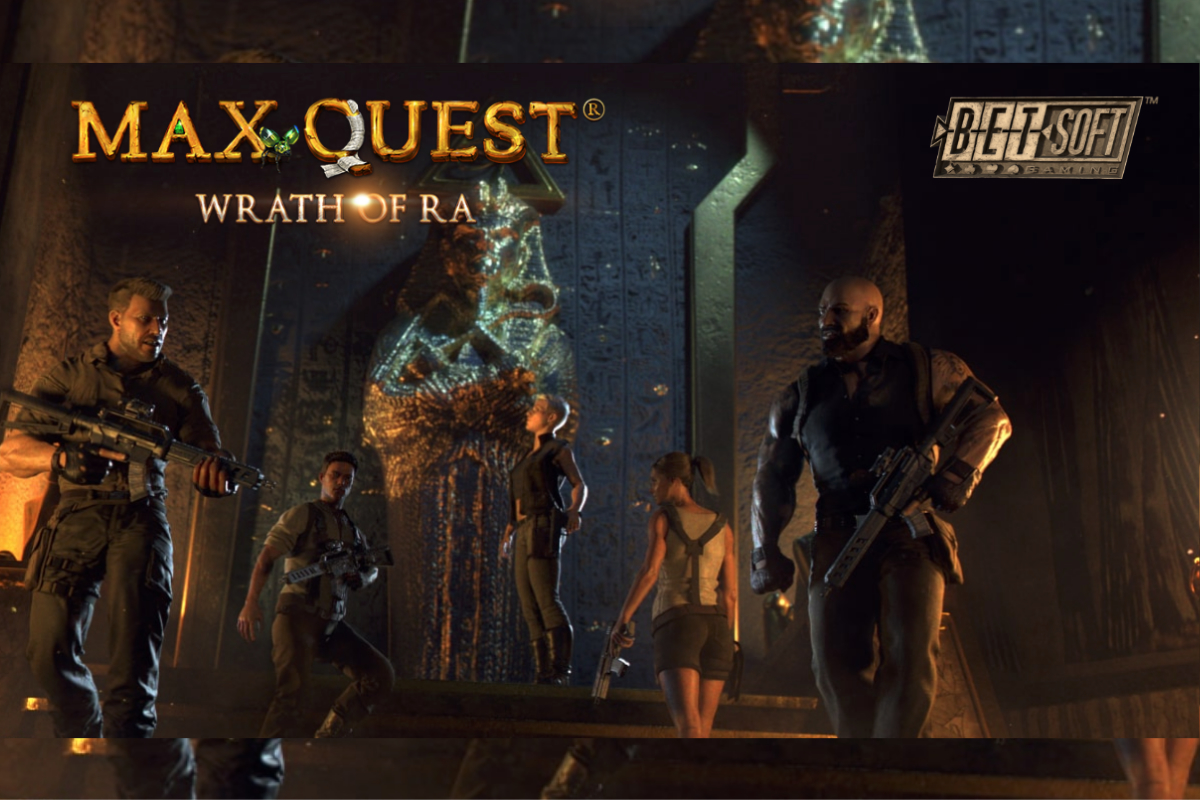 Reading Time:
3
minutes
Witness the dawn of a revolution in RNG gaming with Max Quest: Wrath of Ra, the new action-packed, multiplayer adventure from Betsoft Gaming.
Drawn by the promise of ancient fortunes buried beneath the Egyptian sands, Max Quest sees players joining a band of seasoned treasure hunters as they crack the seal on a tomb that has lain undisturbed for thousands of years – and then find themselves confronted by legions of supernatural monsters brought to life by an ancient curse.  Mutated scarab beetles scuttle underfoot, reanimated mummies shuffle down sand-choked corridors, and the spirits of vengeful pharaohs burst from their sarcophagi to stand between players and a horde of historical treasures.
Luckily, the Max Quest team are up to the task; recruited by mastermind and multi-talented rogue Brock Ryder, the diverse party includes weapons specialists, navigators, and technical experts who can handle anything the subterranean maze throws at them – and keep a friendly rivalry going at the same time. As a multiplayer game, Max Quest will place up to six players in the shoes of these elite operatives – seamlessly matchmaking to create a unique blend of cooperation and competition that will be entirely new to casual gamers and seasoned casino audiences alike
As the first entry in what Betsoft is referring to as an entirely new genre of gaming, Max Quest will also surprise players in other, more fundamental ways.  Breaking with tradition, Max Quest replaces the reels and symbols that have long defined traditional slots with an interactive, all-action shooting experience.  In place of a spin button, players aim their crosshairs at enemies, and instead of paylines, bullets that strike their targets randomly pay out in coins. By translating the core concepts of RNG gaming into special weapons, levels, enemy types, and even bosses that players must pool their resources to take down, Max Quest brings the thrill of real-money roaring to life for a wider audience – without excluding faithful slot players.
Informed by a careful analysis of top trends in mobile and home console gaming, Max Quest also represents a revolutionary step in the integration of social gaming, videogaming and online casino.  Players can customise their avatars with deep personalisation tools, showcase their achievements in a dedicated trophy cabinet, and earn experience points ("XP") that award direct prizes at set milestones, and that govern players' positions on in-game leaderboards and in seasonal competitions.
Designed to both surprise and satisfy dedicated slot players, and as a stepping stone for console and mobile gamers who have typically not made the transition to real-money gaming, Max Quest's broader reach is already evident.  Across an ambitious promotional campaign that drew on the common cultural touchstones of gaming, and experimented with unique augmented reality experiences, Max Quest has captured the attention of more than 4,000,000 viewers – a strong indicator of the game's potential market when it launches on the 2nd November.
"Max Quest is more than just Betsoft's marquee release for 2018; it's an entirely unique proposition" explained Betsoft's Marketing Director, Annamaria Anastasi.  "Our team of artists, designers, developers, marketers, and other experts have created an experience that, I believe, stands apart from anything the iGaming industry has seen before.  By blending the best of RNG gaming, videogaming, and social games, we set out to create a new kind of game – one with genuine crossover appeal, advanced, sticky social features, and a deep, enduring sense of player progression. Max Quest has fulfilled that ambition and more, and I am immensely proud of the finished product.  From its high-octane gameplay to its console-grade graphics and animations, Max Quest is ready to redefine what casino gaming can be – by capturing and holding the attention of both traditional slots players and all-new demographics."
Like all Betsoft games, Max Quest was built in the company's cross-platform SHIFT development environment, which guarantees that the same great gameplay reaches players on whatever device they choose.  In a remarkable feat of engineering, Max Quest delivers maximum audio-visual impact in a comparable file size to a simple slot game, making the experience as accessible as possible.
About Betsoft Gaming:
Betsoft Gaming develops innovative casino games for desktop and mobile.  Its portfolio of more than 190 RNG titles reaches players through partnerships with many of the iGaming industry's leading operators.  Under the SLOTS3TM banner, Betsoft is elevating players' expectations; these cinematic, true-3D slots blend rapid, gratifying gameplay with an audio-visual excellence more typical of movies and videogames.
An early entrant to mobile gaming, Betsoft launched the ToGoTM collection in 2012.  More recently, Betsoft revealed the ShiftTM environment, which supports truly cross-platform development at the same time as increasing performance, drastically reducing file size and streamlining integration.
Casino Manager, Betsoft's comprehensive back-office platform, rolls reporting, management, marketing, promotion, and administration into a single compelling package.
Betsoft has held a Class 4 license with the Malta Gaming Authority since 2014.  The company's games and RNG are both independently certified in more than 15 different regulated markets, including Italy, Germany, and Romania.
Visit www.betsoft.com for general information and enquiries.
Trustly Launches its New Product Trustly Live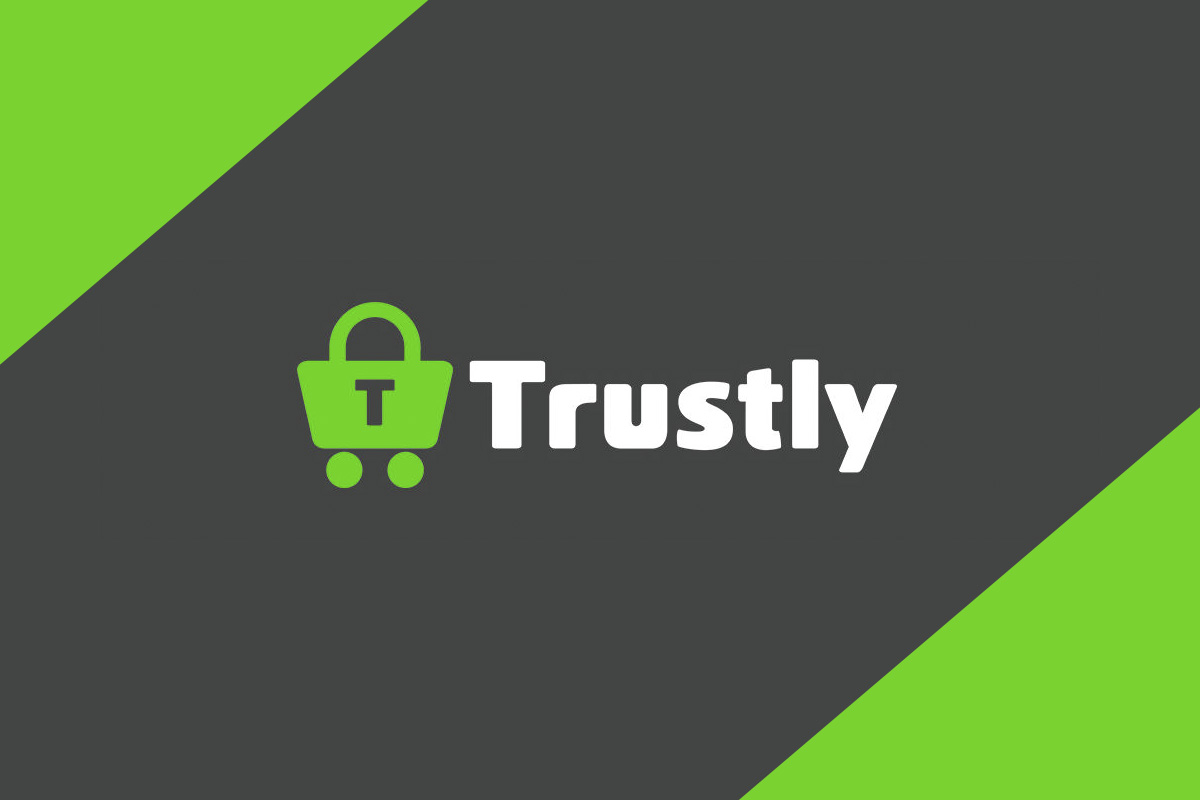 Reading Time:
1
minute
Online banking payments provider Trustly has launched Trustly Live, the product built specifically for land-based gaming. With the introduction of Trustly Live, Trustly is helping to remove the need for cash at land-based casinos and sportsbooks.
With Trustly Live, players can scan a Trustly QR code with their smartphone and instantly deposit funds from their online bank account. This helps operators to lower cash handling costs while also catering to the preferences of their players. Additionally, Trustly Live can strengthen KYC and AML checks, ultimately helping to enhance the trackability of players and meet increasingly strict regulatory requirements. Trustly Live is currently live with Cherry Spelglädje in 45 locations in Sweden and plans to expand across Europe in the coming months.
"The launch of Trustly Live will help land-based operators thrive in today's increasingly cashless economies. Cash handling is expensive, unsafe and, frankly, outdated. Consumers are already adopting safer and more convenient ways to pay and Trustly is excited to be bringing innovation to the land-based gaming world by helping operators keep pace with their players' preferences," Samuel Barrett, Director of Gaming at Trustly said.
Win Systems Completes $125 Million Credit Facility with Fortress and Goldman Sachs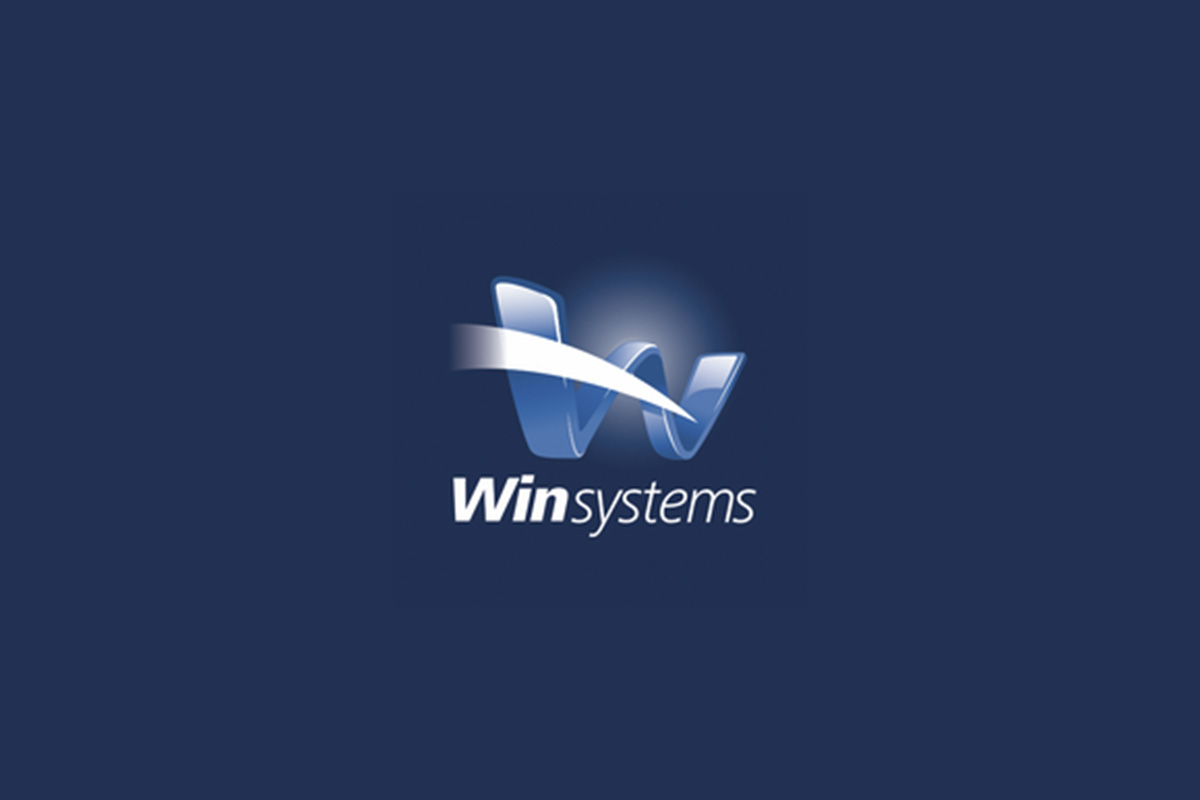 Reading Time:
2
minutes
Win Systems has successfully completed the $125 million credit facility with Fortress Credit Corp and Goldman Sachs Specialty Lending Group.
"I am incredibly proud to be working with Fortress and Goldman Sachs for the next phase of our growth. We are aggressively looking to expand our global footprint organically and through M&A, and this transaction will allow us to significantly accelerate our growth strategy," Dario Zutel, Executive Chairman of Win Systems said.
"With the recent expansion of our Lottery business and our successful entrance into the US market, our company is very well positioned for future growth. The new financing package will provide us with sufficient capacity to pursue our growth ambitions," Eric Benchimol, CEO of Win Systems said.
"Win Systems has a very strong leadership team standing behind the Company's impressive portfolio of products and services. We have been in dialog with Dario and Eric for many years and are pleased to have the opportunity to support their continued growth plans with this investment," Adam Rosenberg, Global Head of Gaming & Leisure at Fortress Investment Group said.
"Goldman Sachs is excited to have partnered with Fortress to provide a transformational cross-border credit facility to Win Systems to support their growth throughout Latin America and other jurisdictions. The transaction represents an important investment for the group, and we look forward to seeing the company expand its presence in Mexico, Central and South America, and other new markets over the coming years," Alex Harris, Vice President of Goldman Sachs Merchant Banking Division said.
"It has been a pleasure working with the Win Systems team and helping them raise capital from some of the world's largest and most sophisticated investors. This transaction reflects another example of our ongoing commitment to work with fast growing technology companies operating on a global scale," Nedim Music, Managing Partner of Olympia Capital Partners Europe B.V said.
Play'n GO Announce Integration Agreement with Paddy Power Betfair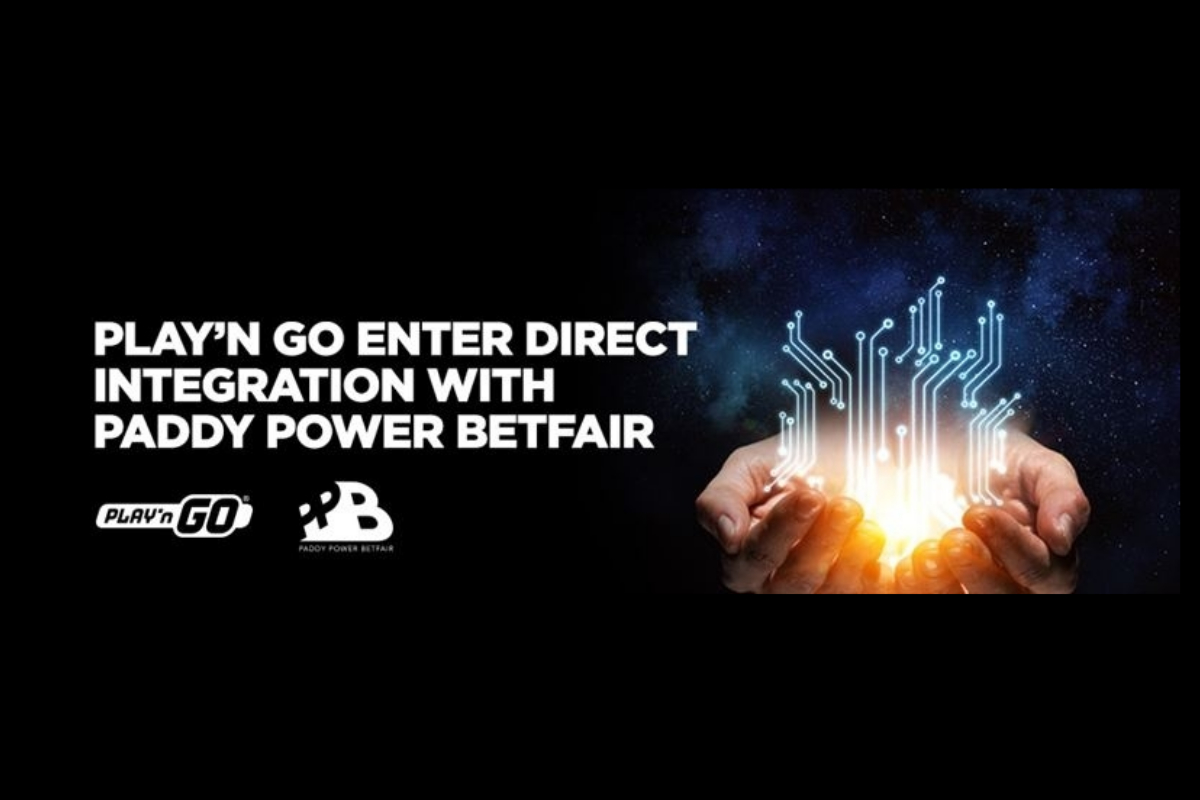 Reading Time:
1
minute
Play'n GO today announced the signing of an agreement with Paddy Power Betfair, which will see the major UK operator provide their catalogue of games to its customer base.
In a rare move, PaddyPower Betfair has chosen to integrate with Play'n GO via a direct integration into their own platform, a sign of their faith in the quality of the supplier's range of content.
This partnership represents a great positive for both sides. For Paddy Power Betfair, this agreement continues its successful push into slots, augmenting their strong sportsbook offering and reinforcing their brand in the industry.
For Play'n GO, it signifies another major step forward in the UK region and further cements their reputation as the regulated supplier of choice.
The agreement will see Play'n GO content, including successful titles such as Legacy of Egypt, Sword and the Grail, and the recently released Demon, first rolled out on paddypower.com and betfair.com domains, with more markets to follow globally.
Johan Törnqvist, CEO of Play'n GO, gave his thoughts on the agreement between the companies: "This is another step in our plans to partner with leading operators in the UK, and expand our presence in the region. We are excited to bring Paddy Power Betfair and their players our distinctive brand of entertainment. This year has been extremely fruitful for us, and it's partnerships such as this that allow us to finish 2019 on a high and move into 2020 with a strong foundation."
Francesco Borsetti, Commercial Director, Betfair Gaming UK, also spoke about the partnership: "We're delighted to offer our customers an exciting and entertaining array of content from Play'n GO. We aim to offer the widest selection of high-quality slot content and, with Play'n GO, we can continue to do just that."