Unearth a Revolution in Gaming with MAX QUEST: WRATH OF RA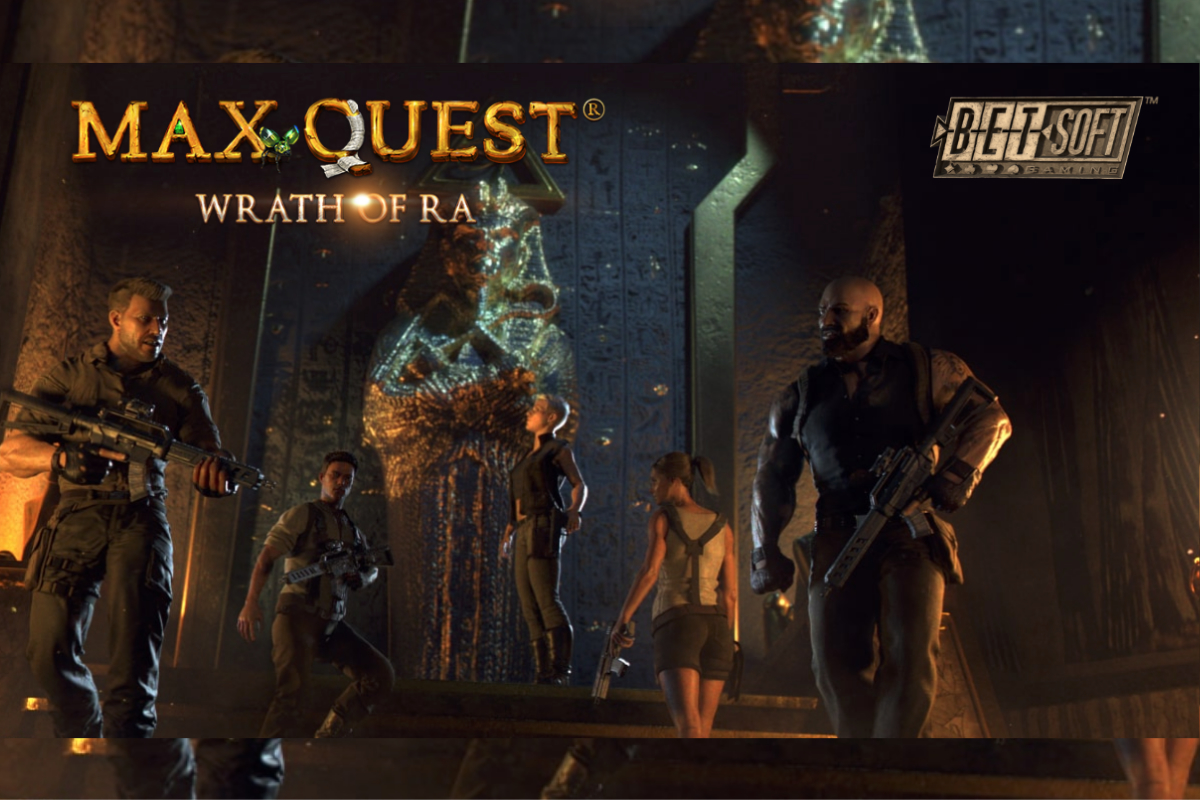 Reading Time:
3
minutes
Witness the dawn of a revolution in RNG gaming with Max Quest: Wrath of Ra, the new action-packed, multiplayer adventure from Betsoft Gaming.
Drawn by the promise of ancient fortunes buried beneath the Egyptian sands, Max Quest sees players joining a band of seasoned treasure hunters as they crack the seal on a tomb that has lain undisturbed for thousands of years – and then find themselves confronted by legions of supernatural monsters brought to life by an ancient curse.  Mutated scarab beetles scuttle underfoot, reanimated mummies shuffle down sand-choked corridors, and the spirits of vengeful pharaohs burst from their sarcophagi to stand between players and a horde of historical treasures.
Luckily, the Max Quest team are up to the task; recruited by mastermind and multi-talented rogue Brock Ryder, the diverse party includes weapons specialists, navigators, and technical experts who can handle anything the subterranean maze throws at them – and keep a friendly rivalry going at the same time. As a multiplayer game, Max Quest will place up to six players in the shoes of these elite operatives – seamlessly matchmaking to create a unique blend of cooperation and competition that will be entirely new to casual gamers and seasoned casino audiences alike
As the first entry in what Betsoft is referring to as an entirely new genre of gaming, Max Quest will also surprise players in other, more fundamental ways.  Breaking with tradition, Max Quest replaces the reels and symbols that have long defined traditional slots with an interactive, all-action shooting experience.  In place of a spin button, players aim their crosshairs at enemies, and instead of paylines, bullets that strike their targets randomly pay out in coins. By translating the core concepts of RNG gaming into special weapons, levels, enemy types, and even bosses that players must pool their resources to take down, Max Quest brings the thrill of real-money roaring to life for a wider audience – without excluding faithful slot players.
Informed by a careful analysis of top trends in mobile and home console gaming, Max Quest also represents a revolutionary step in the integration of social gaming, videogaming and online casino.  Players can customise their avatars with deep personalisation tools, showcase their achievements in a dedicated trophy cabinet, and earn experience points ("XP") that award direct prizes at set milestones, and that govern players' positions on in-game leaderboards and in seasonal competitions.
Designed to both surprise and satisfy dedicated slot players, and as a stepping stone for console and mobile gamers who have typically not made the transition to real-money gaming, Max Quest's broader reach is already evident.  Across an ambitious promotional campaign that drew on the common cultural touchstones of gaming, and experimented with unique augmented reality experiences, Max Quest has captured the attention of more than 4,000,000 viewers – a strong indicator of the game's potential market when it launches on the 2nd November.
"Max Quest is more than just Betsoft's marquee release for 2018; it's an entirely unique proposition" explained Betsoft's Marketing Director, Annamaria Anastasi.  "Our team of artists, designers, developers, marketers, and other experts have created an experience that, I believe, stands apart from anything the iGaming industry has seen before.  By blending the best of RNG gaming, videogaming, and social games, we set out to create a new kind of game – one with genuine crossover appeal, advanced, sticky social features, and a deep, enduring sense of player progression. Max Quest has fulfilled that ambition and more, and I am immensely proud of the finished product.  From its high-octane gameplay to its console-grade graphics and animations, Max Quest is ready to redefine what casino gaming can be – by capturing and holding the attention of both traditional slots players and all-new demographics."
Like all Betsoft games, Max Quest was built in the company's cross-platform SHIFT development environment, which guarantees that the same great gameplay reaches players on whatever device they choose.  In a remarkable feat of engineering, Max Quest delivers maximum audio-visual impact in a comparable file size to a simple slot game, making the experience as accessible as possible.
About Betsoft Gaming:
Betsoft Gaming develops innovative casino games for desktop and mobile.  Its portfolio of more than 190 RNG titles reaches players through partnerships with many of the iGaming industry's leading operators.  Under the SLOTS3TM banner, Betsoft is elevating players' expectations; these cinematic, true-3D slots blend rapid, gratifying gameplay with an audio-visual excellence more typical of movies and videogames.
An early entrant to mobile gaming, Betsoft launched the ToGoTM collection in 2012.  More recently, Betsoft revealed the ShiftTM environment, which supports truly cross-platform development at the same time as increasing performance, drastically reducing file size and streamlining integration.
Casino Manager, Betsoft's comprehensive back-office platform, rolls reporting, management, marketing, promotion, and administration into a single compelling package.
Betsoft has held a Class 4 license with the Malta Gaming Authority since 2014.  The company's games and RNG are both independently certified in more than 15 different regulated markets, including Italy, Germany, and Romania.
Visit www.betsoft.com for general information and enquiries.
BOSS. Gaming Solutions welcomes another leading games provider, BOOMING GAMES!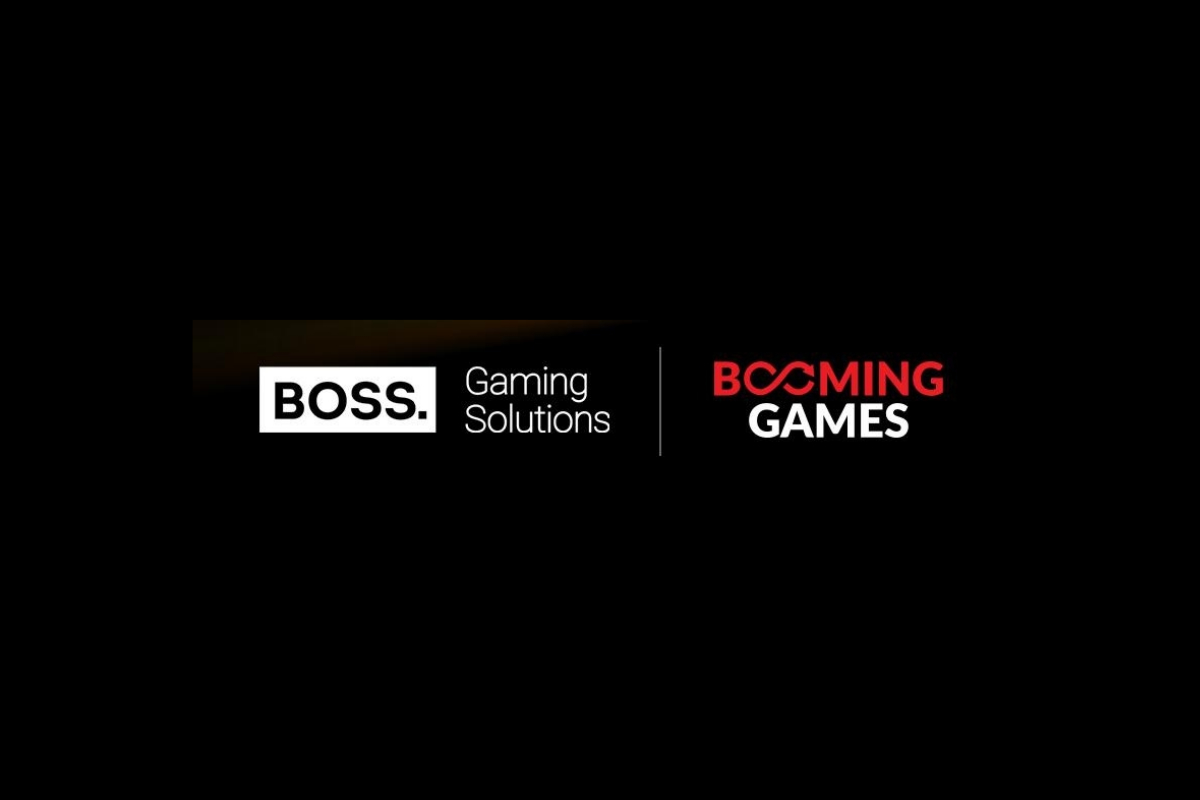 Reading Time:
2
minutes
BOSS. Gaming Solutions, a well-known software developer, platform provider and also multiple casino brand owner has recently announced a content collaboration with BOOMING GAMES, a leading provider for the gaming industry.
This agreement gives BOSS. Gaming Solutions platform and its online casino customers access to the fantastic and modern BOOMING GAMES slots. The amazing BOSS. Gaming Solutions' library will now be complemented by exciting titles such as Gold Vein, Booming Seven Deluxe, VIP Filthy Riches and other games that all provide rich rewards and special features.
On the BOSS. Gaming Solutions platform, players can enjoy the option of trying out games on demo mode and getting used to the games that are offered, this will give them an all-round understanding of what exactly is on offer from some of the best providers in the industry at bosscasino.com and bootleggercasino.com, before playing for real money. Apart from slots and video slots, they also offer some other popular games in the online world today such as: video poker, casual and table games, scratch cards and many other popular titles from leading suppliers.
The large variety of games is available for partner operators through a single API. Along with this announcement of cooperation, you can already find the BOOMING GAMES slots on the Platform library. BOSS. Gaming Solutions strive to introduce new partners and their high-quality products to customers as quickly as possible so that players can immediately enjoy the latest titles and enjoy an exciting gaming experience.
Jeff Letlat, CEO at BOSS. Gaming Solutions said "Booming Games are exceptional and we are enthusiastic about the positive impact they will have on bosscasino.com and bootleggercasino.com."
Frederik Niehusen, CCO at BOOMING GAMES added "We are excited to partner with BOSS. Gaming Solutions and see our flagship games available to the players across all their brands. Teaming up with a leading player like BOSS. Gaming Solutions is a further strong addition to our client network. We are looking forward to a successful partnership."
Playtech and Stoiximan/Betano launch industry-first Live Cashback Blackjack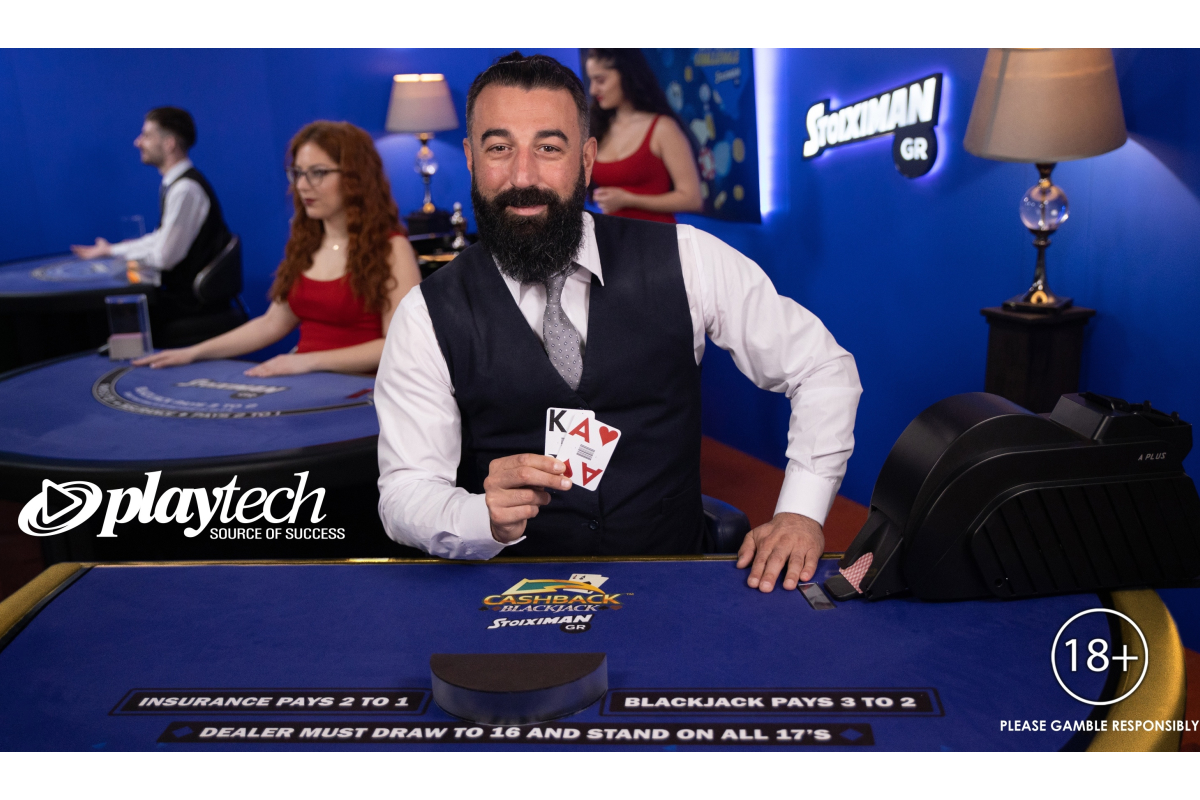 Reading Time:
3
minutes
Playtech, the world's leading gambling technology company, has partnered with Stoiximan/Betano, the leading Greek operator and one of the fastest growing in Europe, to launch an exclusive new scalable Live Blackjack variant, Cashback Blackjack Live.
Previously available as an RNG game, the new scalable Live Cashback Blackjack variant is an eight-deck game open to an unlimited number of players. In this game, players can choose to "cash out" during any action round instead of taking an action, placing a dynamically determined cashback amount depending on the round. Continuing the All bets Blackjack line, Six different side bet options are available to players and add to the excitement. This unique scalable Blackjack variant is the recent addition to the growing portfolio of scalable Blackjack games available from Playtech live and marks the fifth variant after Unlimited Blackjack, Quantum Blackjack, All bets Blackjack and the recent Majority Rules Speed Blackjack.
Stoiximan/Betano chose to work directly with Playtech to produce the industry-first live dealer version of Cashback Blackjack, adding a new collaborative dimension to an already successful relationship.
About the game
Players begin by placing their main bet, plus any additional side bets.
Six different side bets are on offer: 21+3, Buster Blackjack, Dealer Pair, Lucky Lucky, Player Pair and Top 3. Buster Blackjack (dealer's hand) has the biggest win potential – a result of 8+ cards and player's Blackjack pays out at 2000:1.
In the action rounds, players have five choices – Cashback, Hit, Stand, Double or Split. If a player chooses to Split during an action round, Cashback is offered for both hands. If a player chooses to Double, Cashback is not offered. The Cashback amount is calculated based on the cards on the table and may change for each action round. Cashback only applies to the main bet, with side bets resolved and paid out separately.
Edo Haitin, CEO, Playtech Live, comments: "The development of Cashback Blackjack Live has been a truly collaborative effort, and takes our partnership with Stoiximan/Betano to a new level. Stoiximan/Betano is already one of the leading operators in the Greek market, and we're committed to working closely with them to not only build on this position, but also extend that success into further territories.
"Thanks to a fantastic initiative from our friends at Stoiximan/Betano group and a great effort from the development teams on both sides, we've been able to deliver a dynamic new experience for players in record time, which emphasizes our strategy of equipping our partners with scalable dedicated solutions while still providing players with a fun and personal game experience. The Cashback concept is of course well-established in Sports betting, so we're very interested to see how players will respond to it in a Live Casino setting, where there's interaction with a dealer and other players. We're confident players will find Cashback Blackjack Live a highly engaging experience".
Christos Mavridis, Live Casino Manager at Stoiximan/Betano adds: "Product innovation, wide game offer and an optimum customer experience have always been among our priorities at Stoiximan/Betano. We've already seen a fantastic response to Cashback Blackjack as an RNG game, so are very much looking forward to delivering a new experience for our players with the first Live version. Having worked closely with Playtech for some time now, we were well aware of their track record in producing innovative new content and game variants. As such we felt they were the ideal partner for the development of Cashback Blackjack Live, and we're sure our players will be just as impressed with the finished product as we are".
About Playtech:
Founded in 1999 and premium listed on the Main Market of the London Stock Exchange, Playtech is a technology leader in the gambling and financial trading industries.
Playtech is the gambling industry's leading technology company, delivering business intelligence-driven gambling software, services, content and platform technology across the industry's most popular product verticals, including casino, live casino, sports betting, virtual sports, bingo and poker. It is the pioneer of omni-channel gambling technology through its integrated platform technology, Playtech ONE. Playtech ONE delivers data-driven marketing expertise, single wallet functionality, CRM and responsible gambling solutions across one single platform across product verticals and across retail and online.
Playtech partners with and invests in the leading brands in regulated and newly regulated markets to deliver its data-driven gambling technology across the retail and online value chain. Playtech provides its technology on a B2B basis to the industry's leading retail and online operators, land-based casino groups and government sponsored entities such as lotteries. As of June 2018, through the acquisition of Snaitech, Playtech directly owns and operates the leading sports betting and gaming brand in online and retail in Italy, Snai. Snaitech operates a B2B2C model as a service provider, allowing franchisees to utilise the Playtech technology stack in the retail environment while operating the leading brand, Snai, directly online as a B2C business.
Playtech's Financials Division, named TradeTech Group, is a technology leader in the CFD and financial trading industry and operates both on a B2B and B2C basis.
BMIT Technologies Launches "CX Virtual Agent"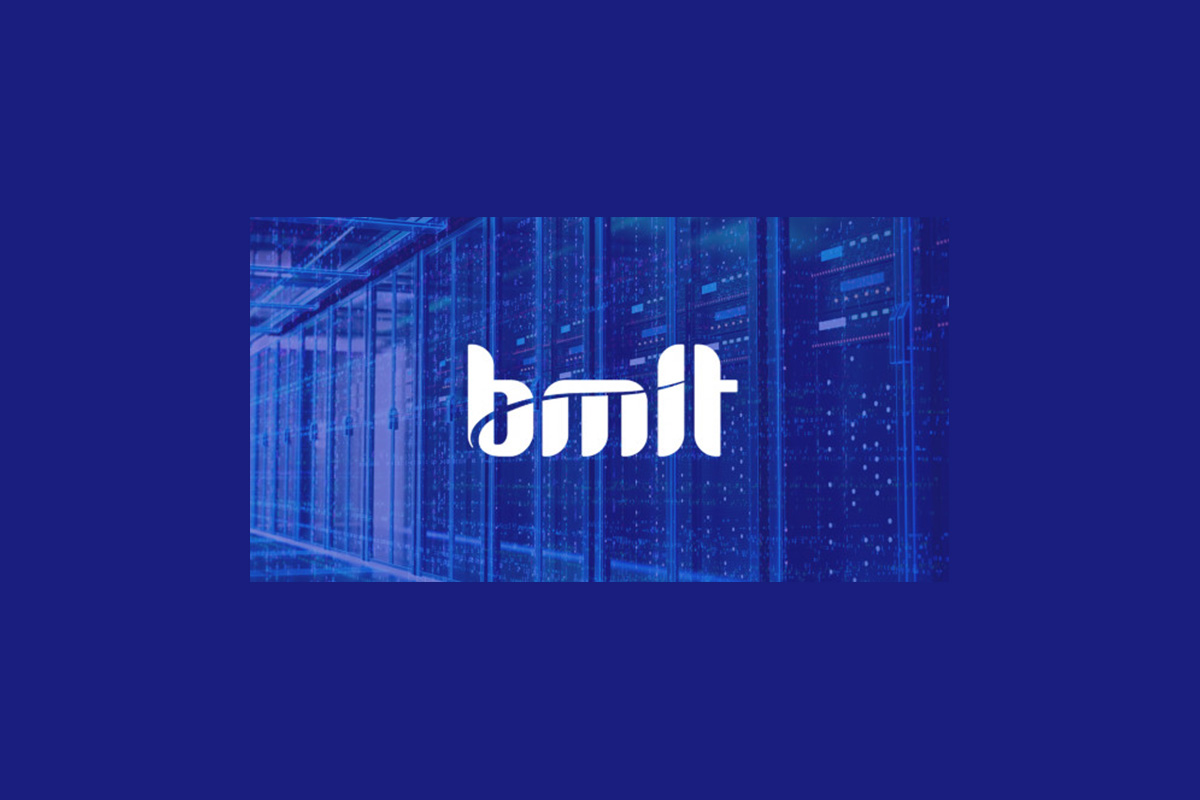 Reading Time:
< 1
minute
BMIT Technologies has launched CX Virtual Agent, a new tool to offer effective and innovative customer support. This AI-powered intelligent virtual agent has been developed by EBO and offered exclusively by BMIT Technologies for gaming companies.
The primary objective of this tool is to automate the very notion of customer service. In the process, however, it also improves customer onboarding, KYC processes, responsible gaming and marketing.
"At BMIT Technologies we pride ourselves in offering the best technology solutions to our customers. Our solutions are built on a resilient infrastructure and supported by the right set-up, a highly experienced team, as well as innovative thinking that helps our customers identify opportunities to enhance their business potential. We are very proud to partner with EBO.ai. Their specialism in the world of AI, as well as commitment to excellence and innovation, is in line with our business philosophy and portfolio objectives. We're very excited about this partnership," Christian Sammut, CEO of BMIT Technologies, said.
"We are extremely excited about the partnership with BMIT Technologies which has established itself as a market-leader and a true catalyst of digital transformation. At EBO, we believe in technology innovation and most importantly, providing customers with the right AI solutions to help them scale quickly and sustainably. Our partnership with BMIT Technologies will help us offer advanced virtual agents to a much wider audience, starting from online gaming. The Virtual Agent will help platforms tackle traditional challenges in the iGaming sector," Gege Gatt, CEO of EBO, said.