Wynn Resorts Names Phil Satre Chairman, Succeeding D. Boone Wayson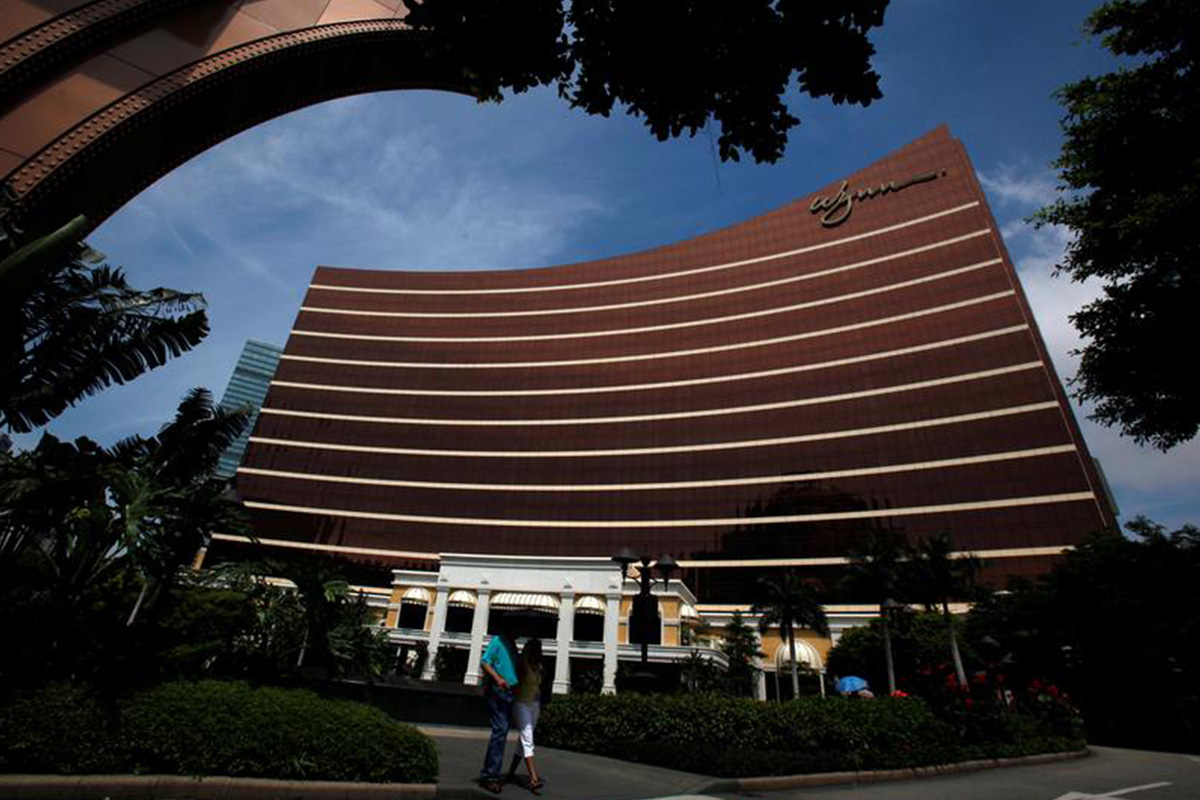 Reading Time:
3
minutes
Wynn Resorts Limited announced that its Board of Directors, at a regular meeting, unanimously voted Philip G. Satre Chairman of the Board. Satre, an independent director who joined the Board in August 2018 as Vice Chairman, succeeds D. Boone Wayson who is retiring from the Board.
Wayson said, "We have ushered in a new era at Wynn Resorts, and I am proud of all the hard work the Board, our CEO Matt Maddox and the management team have done to improve the Company's culture and corporate governance, while maintaining focus on shareholder value. Phil has transitioned seamlessly onto the Board, and the time is now right for me to retire. It has been an honor serving this great Company, and I know its future is bright."
Satre said, "I am honored to be named Chairman of the newly refreshed Wynn Resorts Board and look forward to continuing to support the Company's transformation for the benefit of its shareholders and all of its stakeholders."
Matt Maddox, CEO of Wynn Resorts, said, "We appreciate Boone's contributions to our Company since its inception and for his leadership, which was crucial in maintaining stability at Wynn Resorts in 2018.  He was instrumental in driving key initiatives and in our recent Board refreshment process. I am pleased to have a director of Phil's caliber to succeed Boone and help Wynn Resorts solidify its position as the premier luxury resort developer and operator in the world."
The Wynn Resorts Board is now comprised of 10 directors, six of whom joined the Board in 2018, and four of whom are women.
Satre is president of the National Center for Responsible Gaming. He has decades of leadership roles in the gaming industry, including as Chairman and CEO of Harrah's Entertainment, Inc. He has also served as Chairman of the Board of International Game Technology PLC, Nordstrom, Inc., and NV Energy, Inc. and has served as a director of Tabcorp Holdings Ltd. and Rite Aid Corporation. He has received numerous accolades, including election to the American Gaming Association's Hall of Fame.
ABOUT WYNN RESORTS
Wynn Resorts, Limited is traded on the Nasdaq Global Select Market under the ticker symbol WYNN and is part of the S&P 500 Index. Wynn Resorts owns and operates Wynn Las Vegas (wynnlasvegas.com), Wynn Macau (wynnmacau.com) and Wynn Palace, Cotai (wynnpalace.com).
Wynn and Encore Las Vegas feature two luxury hotel towers with a total of 4,750 spacious hotel rooms, suites and villas, approximately 192,000 square feet of casino space, 22 dining experiences featuring signature chefs and 11 bars, two award-winning spas, approximately 290,000 square feet of meeting and convention space, approximately 106,000 square feet of retail space as well as two showrooms; three nightclubs, a beach club and recreation and leisure facilities. A luxury retail Strip-front expansion, Wynn Plaza, is currently under construction and is scheduled to debut the fourth quarter of 2018.
Wynn Macau is a luxury hotel and casino resort located in the Macau Special Administrative Region of the People's Republic of China with two luxury hotel towers with a total of 1,008 spacious rooms and suites, approximately 273,000 square feet of casino space, casual and fine dining in eight restaurants, approximately 31,000 square feet of meeting and convention space, approximately 59,000 square feet of retail space, and recreation and leisure facilities including two opulent spas, a salon and a rotunda show.
Wynn Palace is a luxury integrated resort in Macau. Designed as a floral-themed destination, it boasts 1,706 exquisite rooms, suites and villas, approximately 424,000 square feet of casino space, 11 food and beverage outlets, approximately 37,000 square feet of meeting and convention space, approximately 106,000 square feet of designer retail, SkyCabs that traverse an eight-acre Performance Lake, an extensive collection of rare art, a lush spa, salon and recreation and leisure facilities. Wynn Resorts is currently constructing Encore Boston Harbor located in Everett, Massachusetts.
Source: Wynn Resorts
Lucky Day Partners with the L.A. Clippers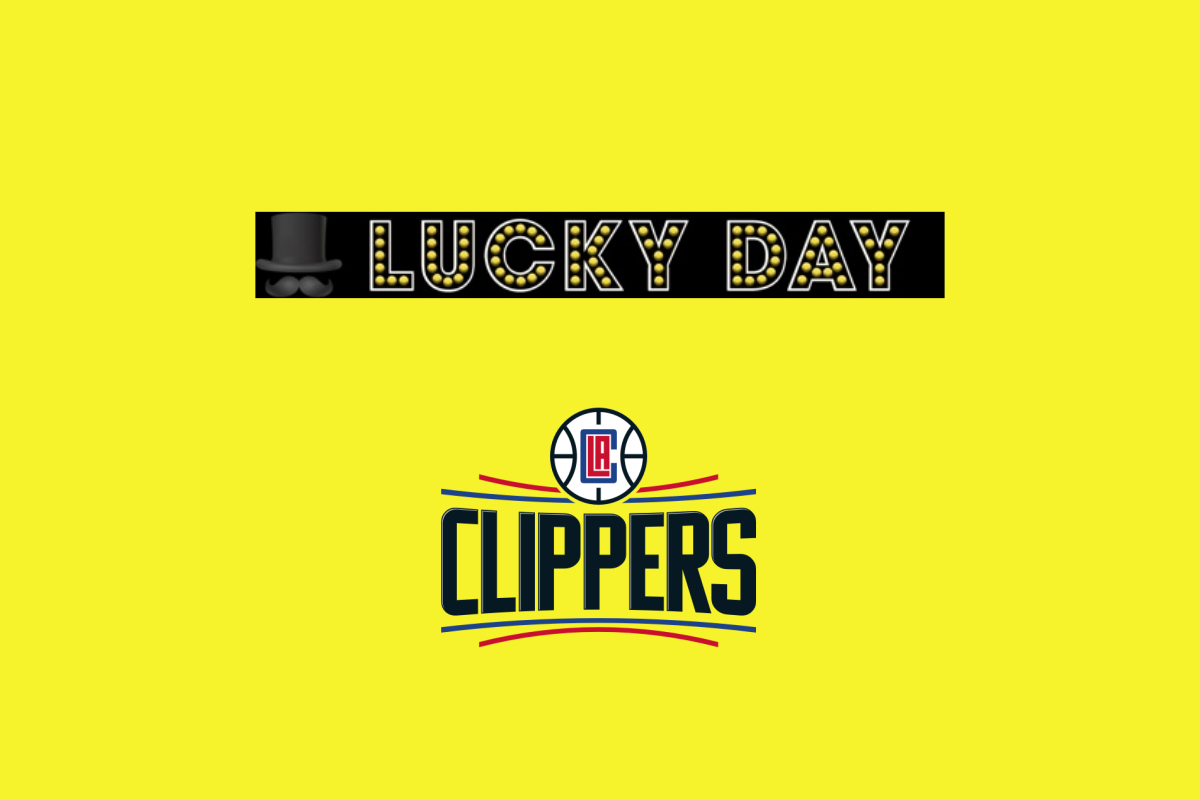 Reading Time:
2
minutes
The app that loves winners awards one-of-a-kind gameday experiences to L.A. Clippers fans
Popular lifestyle app, Lucky Day, has joined forces with the L.A. Clippers in its first ever NBA team partnership. The collaboration between Lucky Day and the Clippers boasts an array of unique gameday experiences designed to provide Clippers fans a chance to add a little luck to their days.
Lucky Day offers its users the opportunity to play a set of daily scratchers, raffles, and lottery – 100% risk free. "We believe in giving everyone a chance to add a little luck to their day, and nothing makes us happier than to see the expressions on peoples' faces when they win," says Joshua Javaheri, CEO of Lucky Day. "We are thrilled to be a part of the Clippers family and look forward to the many winning moments that will occur throughout the season."
Lucky Day and the L.A. Clippers share the common goal of creating an energetic, exceptional experience through a fan-first approach and a commitment to winning. "We are committed to giving Clippers fans the best experience possible every time they interact with our team, and especially when they attend our games," said Scott Sonnenberg, Chief Global Partnerships Officer, L.A. Clippers. "This new partnership with Lucky Day will help us create memorable moments for Clippers fans at our games and extend the excitement to fans across Los Angeles."
The partnership also includes gameday signage, digital and social media activations, hospitality elements and on-court fan promotions customized to engage fans.
ABOUT LUCKY DAY:
Lucky Day, number 1 app on the App Store and top 5 on Google Play, is a sweepstakes app allowing users to win money and prizes by conveniently playing a range of ad-sponsored scratchers, raffles, and lottery, daily. Lucky Day's mission is to give everyone a chance to win up to $100,000 and have a lucky day, risk-free, because "we love winners". Millions of dollars have been awarded with thousands of winners redeeming daily.
ABOUT L.A. CLIPPERS:
Led by Chairman Steve Ballmer, the L.A. Clippers in 2018-19 are competing in the franchise's 49th season and 35th in Los Angeles. They recently extended a franchise record, completing their seventh consecutive winning season in 2017-18. The team has logged the NBA's 5th-best record over the course of head coach Doc Rivers' five-year tenure. The Clippers are committed to the city of Los Angeles and through the L.A. Clippers Foundation, provide resources and opportunities that make a positive difference toward leveling the playing field for youth in Southern California.
Source: Lucky Day
Steve Wynn moves court against Wynn Resorts and the Massachusetts Gaming Commission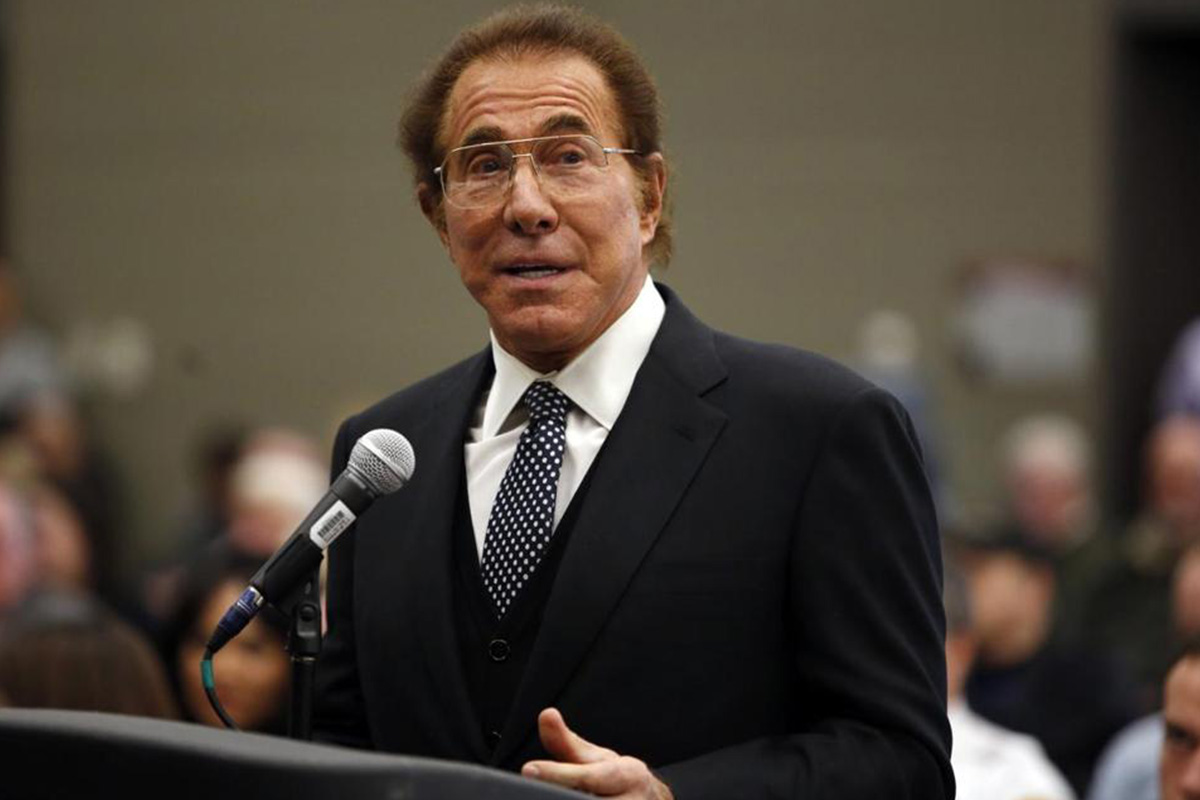 Reading Time:
1
minute
Steve Wynn, the ousted co-founder of Wynn Resorts, has filed a case against his former company and the Massachusetts Gaming Commission in his bid to block the release of any investigative report that might leak "privileged material."
Wynn's allegation is that his former company wrongly handed over privileged documents to the Massachusetts Gaming Commission for its investigation into allegations of misconduct raised against him in Wall Street Journal in February. He resigned from the company's board following the allegations and sold his entire 12.1 per cent stake in the company. Wynn's lawsuit argues that the information contained in materials handed to the commission was subject to attorney-client privilege during his time as Wynn Resorts CEO.
 "Recognizing that they have conducted their months-long investigation into Wynn Resorts with total disregard for protecting the privileged communications of Mr Wynn—who, again, has no ability to determine what communications and materials have been provided to regulators—Mass Gaming officials have simply donned the judge's robe, cracked the gavel and unilaterally determined that Mr Wynn has failed to sustain his burden of establishing that any privilege applies to the unknown universe of documents acquired during the Mass Gaming investigation," the lawsuit states.
Revenues surge for casinos in Northwest Indiana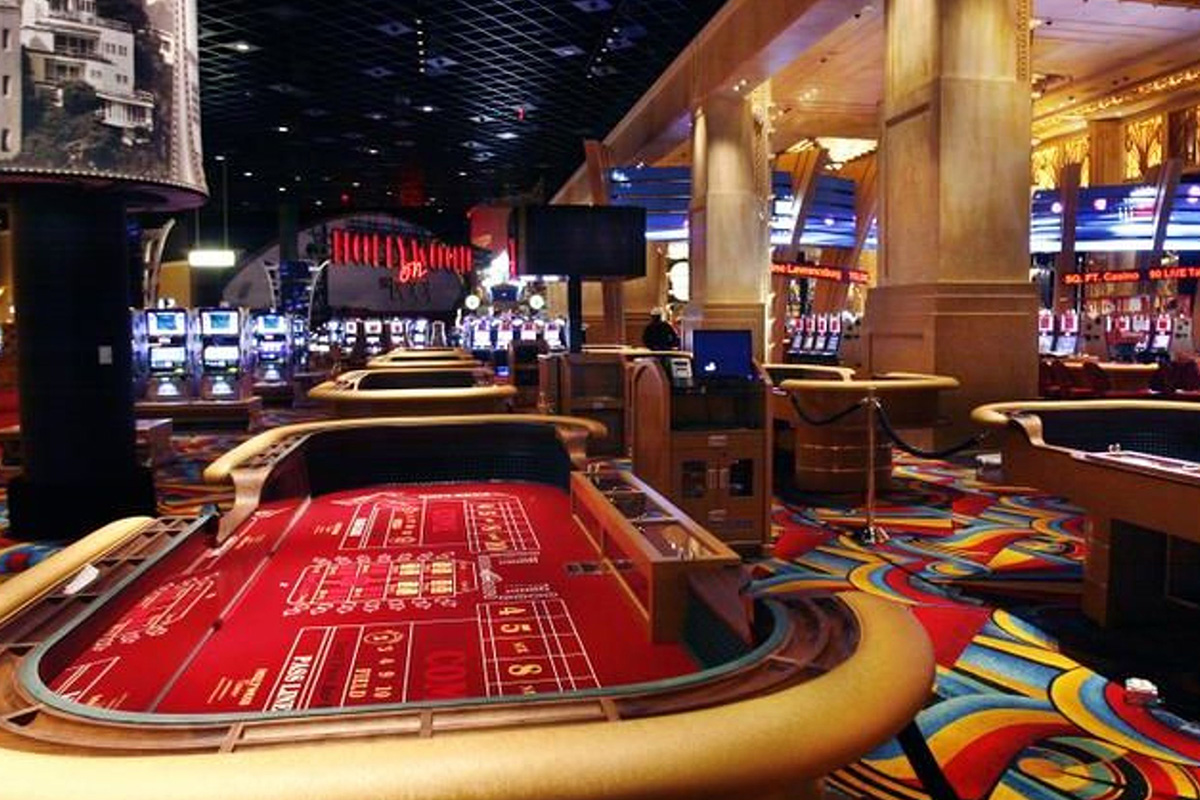 Reading Time:
1
minute
The casinos in Northwest Indiana have reported a revenue of US$76 million for the month of October, representing a 1.8 per cent rise from that of September.
Ameristar in East Chicago posted a 7.4 per cent hike in revenues, totalling US$18.1 million, while Gary's Majestic Star produced US$12.3 million, up 2.2 per cent when compared to last year. "We're quite pleased with October's results," said Barry Cregan, Majestic's senior vice president and general manager.
Horseshoe Casino in Hammond posted a 3.3 per cent year-over-year decrease to US$33.3 million. "We rebounded a little bit in October," Horseshoe Hammond Sr. Vice President and General Manager Dan Nita said.
Moreover, Blue Chip experienced the largest decline year-to-date, with a 5.1 per cent to US$127.1 million. Parent company Boyd Gaming said that despite the shaky month they are satisfied with the results. "It continues to perform ahead of our earlier projections," Boyd Gaming CEO Keith Smith.