THE FUSION OF NEW TECHNOLOGIES AND GAMING IS THE NEXT BIG THING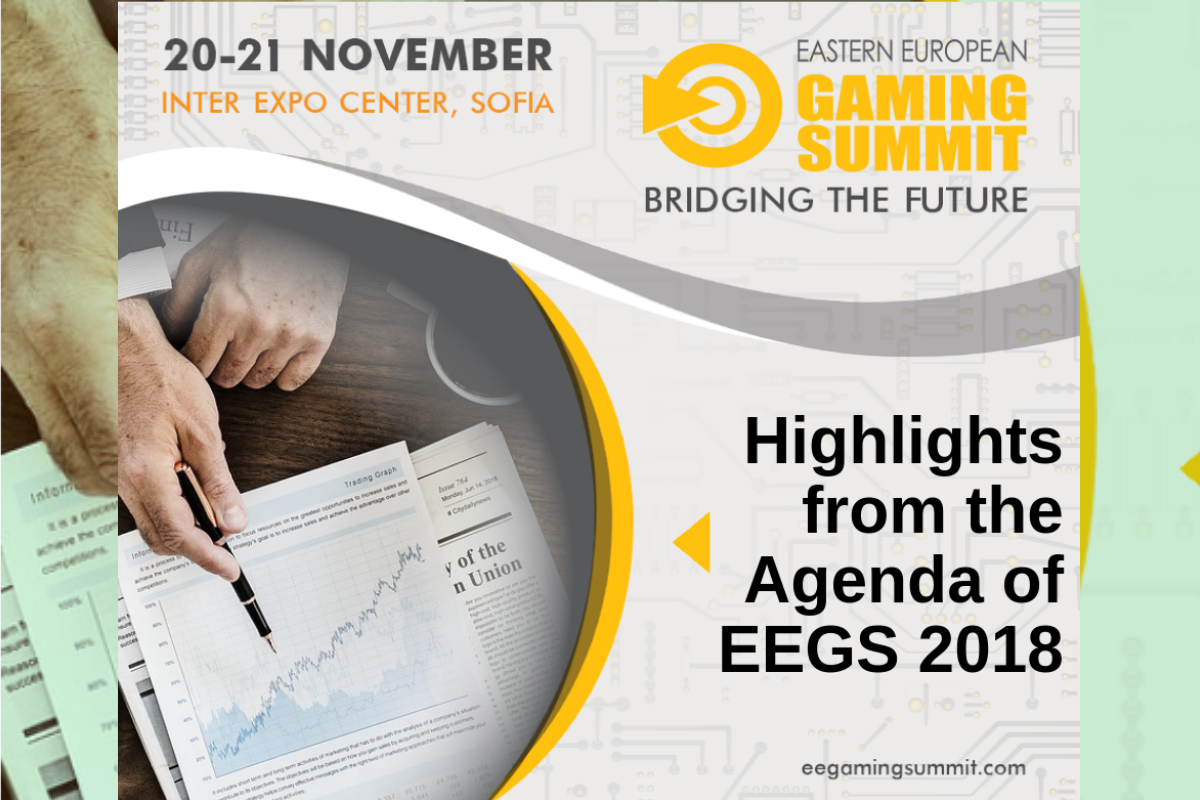 Reading Time:
3
minutes
The leading conference designed by and for gaming operators and people involved in the gaming and casino industry in the Eastern European region -EEGS will welcome next week in Sofia more than 40 distinguished panellists and speakers, including business leaders, investors, lawyers, technology professionals, entrepreneurs.
The 11th edition of the conference is "Fresh, focused, and informative. These are the three words that most aptly describe the Eastern European Gaming Summit", says Kostandina Zafirovska, CSO of BtoBet. "EEGS provides so many experts from different countries and different perspectives – including both speakers and attendees with better knowledge – that finally all participants leave the conference with a better understanding of the gaming industry in Eastern Europe and beyond", says Joseph Weinert, Executive vice president at Spectrum Gaming Group. "Trending, useful and well-organized. Trending, because it focuses on problems of the "now", useful because it provides an opportunity to discuss all potential issues with specialists. Well-organized, because the staff is always on point" says Miglena Dimitrova, Managing partner, MDMI Legal.
Keynote speakers of EEGS 2018 include Dr. Simon Planzer, Partner at Planzer Law, Dr. Joseph Borg, Partner at WH Partners, Ana-Maria Baciu, Partner at NNDKP, Angel Iribozov, Chairman of BTAMOGI, Tal Itzhak Ron, Chairman and CEO at Tal Ron, Drihem & Co. Law Firm, Oron Barber, CEO at CoinPoint Group, Amir Mikay, Co-founder of Trafficlightmedia, Nicc Lewis, President of Expozive Holdings, Vanya Ilieva, VP Marketing at FXTP Sofia and many more.
"Anyone that is currently engaged with R&D outsourcing solutions or did it in the past will learn much deeper on how these companies work, what are the main risks to take into account, as well as how to identify them and how to make sure you eliminate all barriers that prevent you from success" Stav Zilberstein, one of the keynote speakers, promises to all EEGS participants.
"By presenting the relevant facts about GDPR, sharing experience about its recent implementation and moderating the panel, I intend to attract the audience attention in the general hints about GDPR and the implementation of it so far" says Dr. Dusan Pavlovic, Compliance advisor at Better Collective.
"I will show the trends which are now prevailing in the industry and how they are changing the landscape forever. I will explain how to embrace it and how to set the marketing strategies which will take over in the coming years" promises Alex Kornilov, Managing director at BETEGY.
The future of gaming industry according to most of the conference panellists is the convergence between technology and gambling service. This fusion will bring challenges and opportunities in several aspects such as regulation, responsible gambling, competition and responsible innovation. Crypto gambling is seen as the next big thing and the professionalization of eSports and increased introduction of AI in gaming software will dominate the business, say all the experts. The keynote speakers unanimously underline one big topic – the gaming industry will change dramatically in terms of player acquisition strategies. The companies now should start focusing on creating the brands, which people will love and will stay with. The old acquisition strategies are dying out and the first companies to realise this and adopt the new reality will dominate the market.
For more information about the 11th edition of EEGS, the whole program of the conference and to register please visit https://eegamingsummit.com/.
EEGS – the annual gaming conference, which keeps you on track with the latest regulatory and technological developments in Eastern Europe. The event gathers 200+ industry representatives from 22 countries, helping them gain in-depth knowledge about hot updates and legal cases from top-level industry experts. EEGS is the right place for everyone looking to enhance their competence and get updates on the emerging Eastern European opportunities and challenges. EEGS helps you strengthen the regional business connections and establish new ones during interactive trainings, discussions and bunch of networking events: 20-21 November 2018, Inter Expo Center, Sofia, Bulgaria.
New partnerships for EGT Interactive with omni channel platform provider EASIT and esteemed Serbian operator MaxBet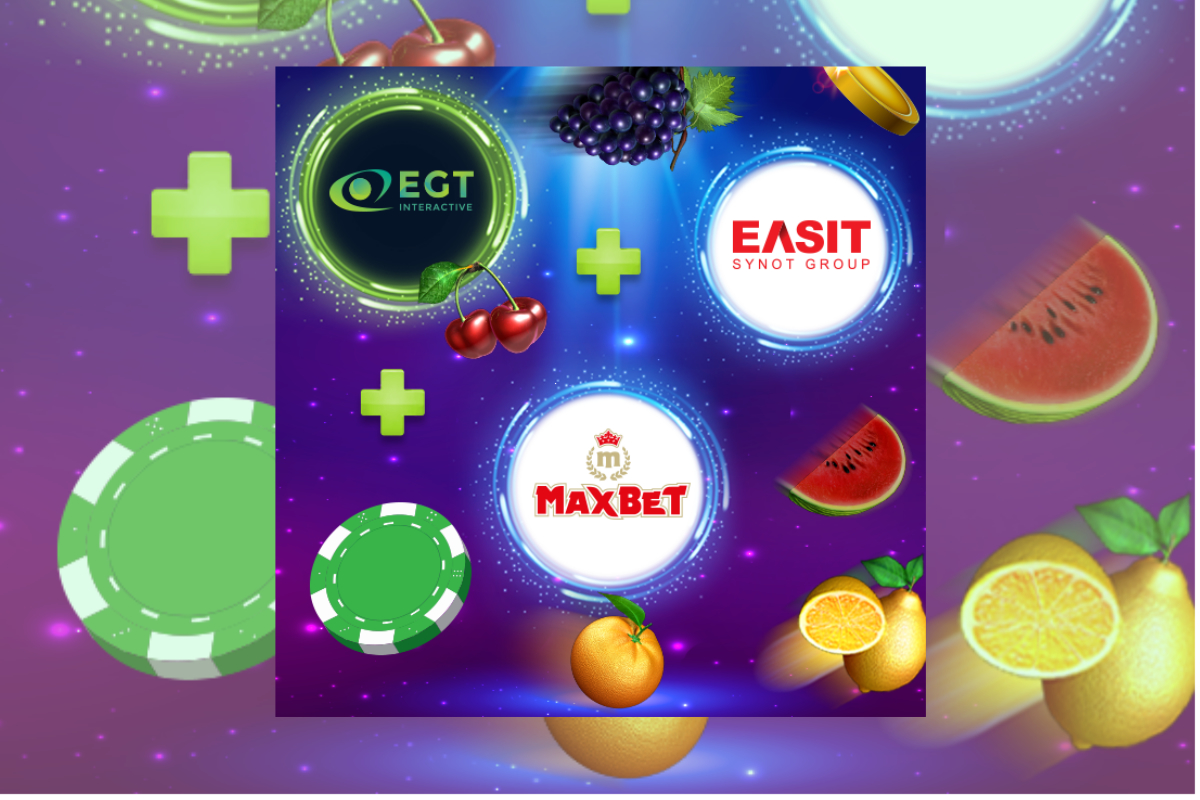 Reading Time:
2
minutes
EGT Interactive signed a strategic partnership with major omni channel platform provider EASIT and already went Live with one of the EASIT's top operators – MaxBet. This is to benefit of the three companies, as it opens a vast field for new business opportunities and reaching out a large number of potential players.
Todor Zahariev, the Managing Director of EGT Interactive, commented: "The deal with EASIT is of great importance for us as it gives us access to number of major operators in strategic regulated territories. Starting with MaxBet, we are looking forward to adding more of EASIT's premium operators in the next months to come. At the same time, we are very excited to deliver our complete portfolio of high-quality casino slots to MaxBet's customer base and we strongly believe that the deal will strengthen even more our positions in Eastern Europe, where we are a leading content provider. This partnership is a clear testimony that our top-notch content is well-known and preferred by the players in Serbia and comes as a natural continuation to our collaboration in the land-based field.
To conclude, I can say that this partnership with the two companies has a great potential with an online gambling market in Eastern Europe growing rapidly at a high rate, this is why we are looking forward with great expectations."
About EASIT: Leading iGaming software supplier, experienced in iGaming executives across international business development, new revenue management and commercial partnerships. With main sectors of experience in retail gaming, igaming and sports betting, with proven expertise in managing top-tier omni-channel operators in regulated markets, and a track record of dealing with key customers across the gaming industry.
Michal Hybl, CEO of EASIT commented: "Currently leading Easit, with its expansion to South Eastern Europe, including spearheading the group's entry into the new deal with EGT Interactive – an industry-leading provider of comprehensive technology solutions to igaming operators in regulated markets around the world. We are happy to announce our new partnership and friendship with EGT Interactive."
About MaxBet: Leading Serbian land – based and online casino operator.
Minja Bolesnikov, the CEO of MaxBet, said: "EGT is very famous company in Serbia and their slot machines and games are one of the most popular and well-known in our own land-based shops in Serbia, which we currently have over 275 in running in Serbia operations. Through different partners of EGT, we always had good relationships and respect towards EGT as one of the leading companies in the gaming industry. We guarantee that EGT games will work very well on online, same way as they are operating in our land-based shops. We are looking forward for this cooperation and we are really excited to start with new success together as soon as it is possible."
Save the date for CEEGC 4 and CEEGC Awards 2019 Budapest, registrations are open, 24-25 September 2019 – Ritz-Carlton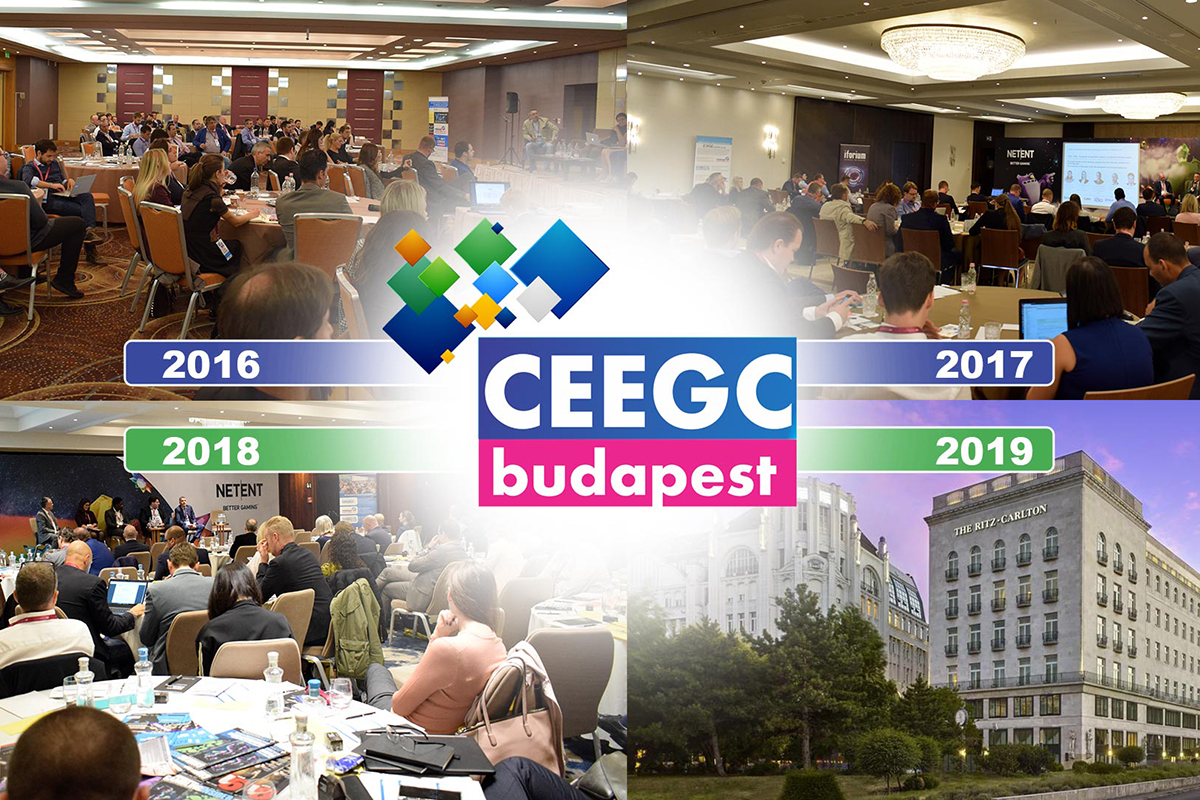 Reading Time:
3
minutes
We are happy to announce that the registrations for the fourth edition of CEEGC and CEEG Awards in Budapest are open and the dates of the conference are 24-25 September 2019.
In 2019, we are adding a second day which will be dedicated for networking and a special boat trip is announced on the Danube in Budapest.
The 4th edition of the yearly must-attend conference of the gambling industry will focus on bringing new content and a different angle of view on already established and emerging market.
The discussions include compliance and investment opportunities in the regulated Central and Eastern European jurisdictions such as Bulgaria, Romania, Czech Republic, Croatia or Slovenia, and the Emerging CEE jurisdictions, Slovakia, Hungary, and Poland.
Beside the CEE focus, the discussions include the Balkan Gaming Industry Briefing and an exclusive IMGL MasterClass™ which highlights the opportunities for the gambling industry in Asia, Africa and North America.
Starting with 2019, the conference will also focus on shedding light the recent updates of the D-A-CH region and industry experts will also examine the impact of regulations on innovation, with emphasis on Loot Boxes, Sports betting, Casino, Blockchain, Cryptocurrency, and Fintech.
You can find more details about the speaker lineup, agenda and networking opportunities on the official website: www.ceegc.eu
Same venue as in 2018
The venue of the conference is selected with the aim of providing a luxurious and comfortable setting for the delegates. As in 2018, the 2019 edition of CEEGC & CEEG Awards will be held at The Ritz-Carlton, a luxury hotel which offers palatial retreat moments from iconic landmarks and the Danube. The Ritz-Carlton Budapest was also voted by the attending delegates as their favorite venue for CEEGC Budapest.
CEEG Awards 2019
The prestigious CEEG Awards will once again reward and applaud the top 20 companies that drive the industry forward in the region by continuing to the tradition of bringing a transparent and unbiased award for the gambling industry.
Starting 2019, the process will also involve a nominations committee, which in parallel with the industry, will nominate companies that might have been overlooked in the past years.
The public nomination phase is open and you can submit your company until 15.07.2019 on the following link.
Register here or View the Agenda!
Browse the official event website here: www.ceegc.eu
Here are a few testimonials from the attending delegates:
"Central and Eastern European Gaming Conference is undoubtedly becoming one of the industry's most iconic events. Zoltan and Betty have put a lot of thought and expertise into designing it and their efforts have certainly paid off. I personally had a great time and met a lot of amazing people and initiated new business relationships. The family-like atmosphere creates a special ambiance that makes this event stand out from other industry conferences. I look forward to attending next year." ~ Sara Urbanovicova – Chief Commercial Officer, Tom Horn Gaming
"I have been attending the yearly CEEGC Budapest for 3 years now and I can surely say that the event has proven itself as a must-attend conference for companies seeking information about compliance around Central and Eastern Europe. The conference offers content of the highest quality which is rarely seen across the events in Europe and you can also maximize the top class networking opportunities." ~ Nadiya Attard – Director of Business Development in EMEA and Asia, NetEnt
"Quality content and information, key people from the iGaming industry, a professional but friendly environment and an entire Awards procedure behind a truly Boutique Event – just congrats for the superb work!" ~ Maria E. Arnidou – Marketing & Communications Management, Fantasy Sports Interactive (FSI)
"Bitpay were proud to attend and catch up with Eastern European gambling merchants who are adopting bitcoin payments." ~ Chris Denny – European Sales Manager, Bitpay
NSoft exhibits at Belgrade Future Gaming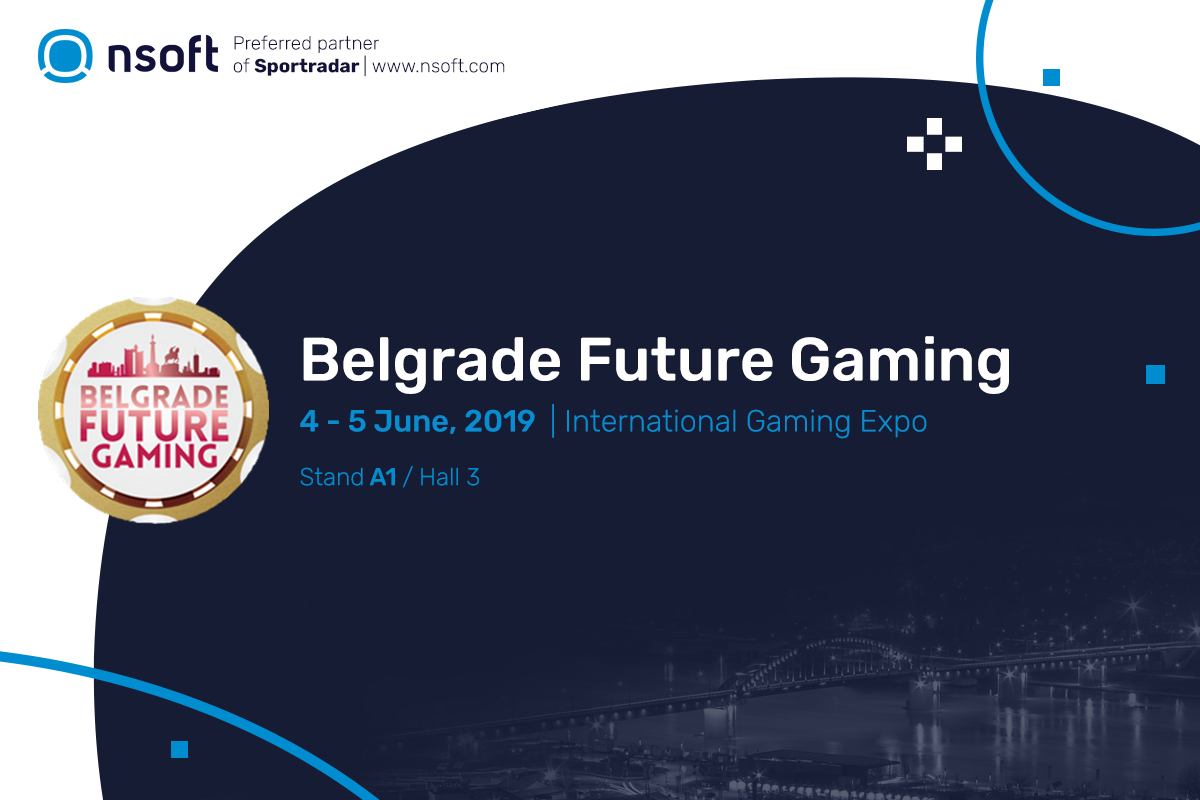 Reading Time:
1
minute
NSoft will attend this year`s Belgrade Future Gaming as an exhibitor. The event will be held on 04 – 05 June 2019 at Beogradski Sajam, Hall III. This is the 6th consecutive year of NSoft's attendance on Belgrade´s most prominent betting industry ́s event in this part of Europe.
NSoft will be presenting its unique omni-channel betting solutions at 100 square meters at A1 stand position which was designed and built in cooperation with Identity. Identity is an UK-based provider with over 30 years of experience in the field of design and build of exhibition stands and events management.
Visitors will have a chance to meet NSoft´s expert staff and get first-hand information on Seven platform, NSoft`s Sportsbook solution (Pre-Match and In-Play Betting MTS, Pool Bet and Pre-Match Self-Managed), an extremely popular draw-based games: Lucky Six, Lucky X, Next 6 and many more.
NSoft Vision AI software will be showcased at Belgrade Future Gaming as well. It is an advanced solution that uses images/video through its powerful AI solution to deliver multiple business applications. It is to satisfy all surveillance needs offering industry's standard features, such as Continuous Recording and Playback, and more advanced features like Motion Detection Recording, Age and Gender Prediction, Face Recognition with a wide range of possibilities when it comes to reporting and analyzing collected data.
NSoft is an award-winning internationally recognized software solutions provider for the betting industry. NSoft`s product portfolio includes the turnkey solution for managing the betting business, retail and omnichannel solutions. Over 100 customers from over 35 markets have put their trust in NSoft software solutions for betting business.
Don't miss the chance to find out more about NSoft´s offer – book a meeting with our team at the upcoming Belgrade Future Gaming, or send us an email at sales@nsoft.com.