THE FUSION OF NEW TECHNOLOGIES AND GAMING IS THE NEXT BIG THING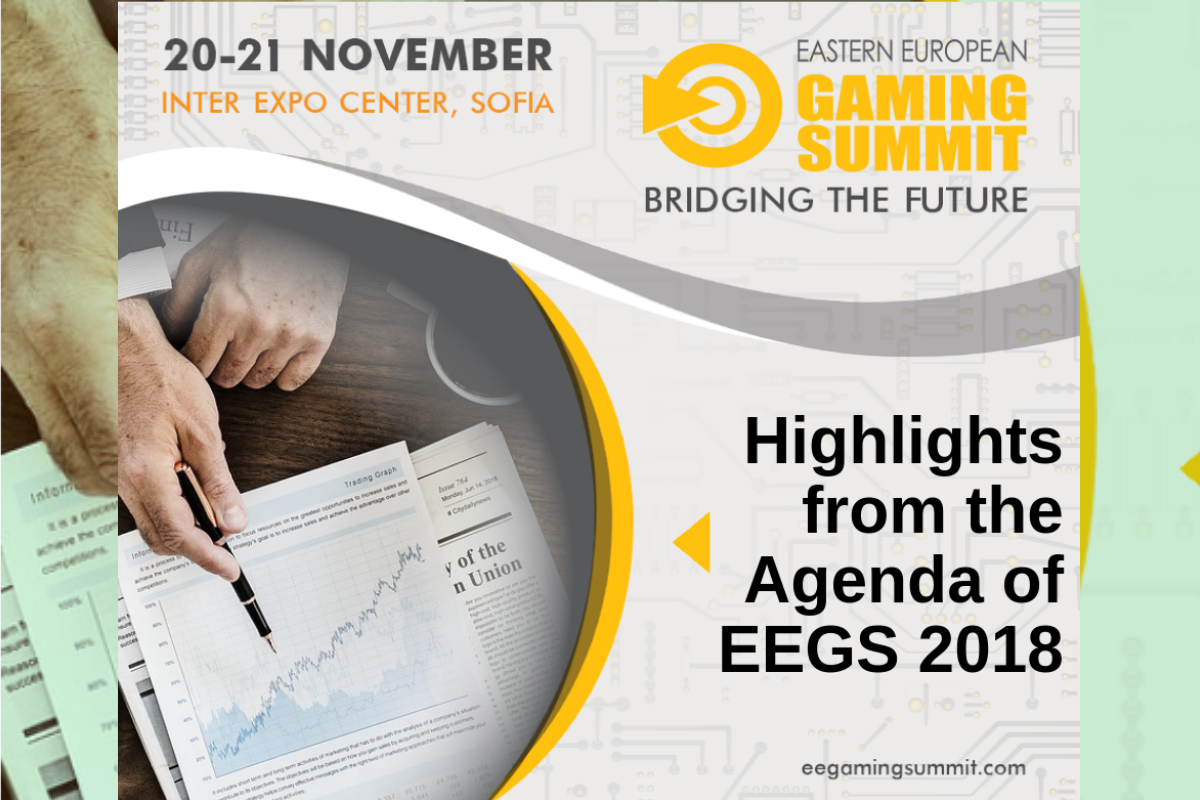 Reading Time:
3
minutes
The leading conference designed by and for gaming operators and people involved in the gaming and casino industry in the Eastern European region -EEGS will welcome next week in Sofia more than 40 distinguished panellists and speakers, including business leaders, investors, lawyers, technology professionals, entrepreneurs.
The 11th edition of the conference is "Fresh, focused, and informative. These are the three words that most aptly describe the Eastern European Gaming Summit", says Kostandina Zafirovska, CSO of BtoBet. "EEGS provides so many experts from different countries and different perspectives – including both speakers and attendees with better knowledge – that finally all participants leave the conference with a better understanding of the gaming industry in Eastern Europe and beyond", says Joseph Weinert, Executive vice president at Spectrum Gaming Group. "Trending, useful and well-organized. Trending, because it focuses on problems of the "now", useful because it provides an opportunity to discuss all potential issues with specialists. Well-organized, because the staff is always on point" says Miglena Dimitrova, Managing partner, MDMI Legal.
Keynote speakers of EEGS 2018 include Dr. Simon Planzer, Partner at Planzer Law, Dr. Joseph Borg, Partner at WH Partners, Ana-Maria Baciu, Partner at NNDKP, Angel Iribozov, Chairman of BTAMOGI, Tal Itzhak Ron, Chairman and CEO at Tal Ron, Drihem & Co. Law Firm, Oron Barber, CEO at CoinPoint Group, Amir Mikay, Co-founder of Trafficlightmedia, Nicc Lewis, President of Expozive Holdings, Vanya Ilieva, VP Marketing at FXTP Sofia and many more.
"Anyone that is currently engaged with R&D outsourcing solutions or did it in the past will learn much deeper on how these companies work, what are the main risks to take into account, as well as how to identify them and how to make sure you eliminate all barriers that prevent you from success" Stav Zilberstein, one of the keynote speakers, promises to all EEGS participants.
"By presenting the relevant facts about GDPR, sharing experience about its recent implementation and moderating the panel, I intend to attract the audience attention in the general hints about GDPR and the implementation of it so far" says Dr. Dusan Pavlovic, Compliance advisor at Better Collective.
"I will show the trends which are now prevailing in the industry and how they are changing the landscape forever. I will explain how to embrace it and how to set the marketing strategies which will take over in the coming years" promises Alex Kornilov, Managing director at BETEGY.
The future of gaming industry according to most of the conference panellists is the convergence between technology and gambling service. This fusion will bring challenges and opportunities in several aspects such as regulation, responsible gambling, competition and responsible innovation. Crypto gambling is seen as the next big thing and the professionalization of eSports and increased introduction of AI in gaming software will dominate the business, say all the experts. The keynote speakers unanimously underline one big topic – the gaming industry will change dramatically in terms of player acquisition strategies. The companies now should start focusing on creating the brands, which people will love and will stay with. The old acquisition strategies are dying out and the first companies to realise this and adopt the new reality will dominate the market.
For more information about the 11th edition of EEGS, the whole program of the conference and to register please visit https://eegamingsummit.com/.
EEGS – the annual gaming conference, which keeps you on track with the latest regulatory and technological developments in Eastern Europe. The event gathers 200+ industry representatives from 22 countries, helping them gain in-depth knowledge about hot updates and legal cases from top-level industry experts. EEGS is the right place for everyone looking to enhance their competence and get updates on the emerging Eastern European opportunities and challenges. EEGS helps you strengthen the regional business connections and establish new ones during interactive trainings, discussions and bunch of networking events: 20-21 November 2018, Inter Expo Center, Sofia, Bulgaria.
EGT Interactive launches its exciting bonus game Egypt Quest on the Bulgarian market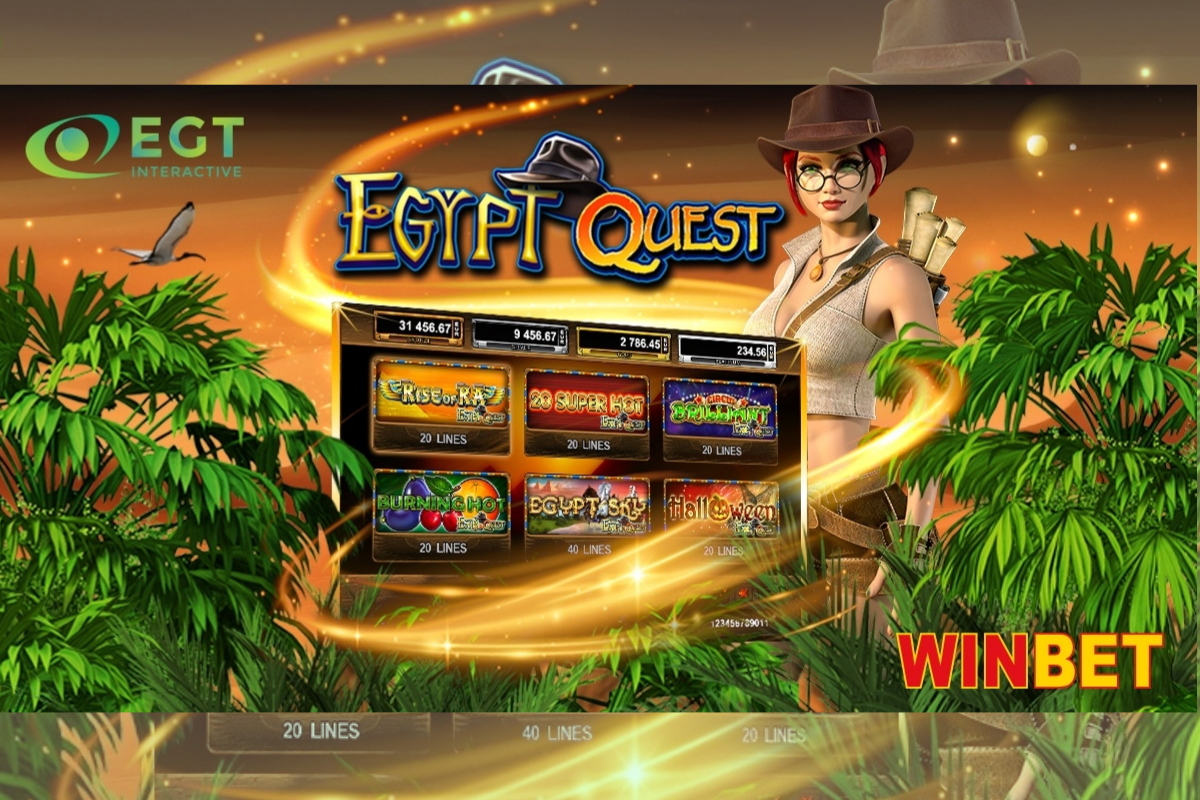 Reading Time:
2
minutes
EGT Interactive is thrilled to announce that after months of very hard development, its new, distinctive bonus game with four-level bonus feature – Egypt Quest is live.
This is another venture and engagement for the users with some of the EGT Interactive's top performing games that will make them play longer and gain higher revenue.
The launch for the Bulgarian market is entrusted to WinBet, one of the most popular casino and sports betting operators in Bulgaria with ever-growing offering of games. In addition, players have at their disposal multiple land-based gaming halls where attractive jackpots and great service are also available.
Todor Zahariev, CEO of EGT Interactive said: "We are pleased that we have added such an interesting and engaging product to our portfolio and that our trusted partner WinBet will be the one to present it to the Bulgarian audience for the first time.
Egypt Quest differs from the familiar system with four levels of mystery Jackpot cards with a couple of features that add up to the new and truly different iGaming experience. High hit and retention rate, simple and user-friendly gameplay, plus two levels of winnings are just some of the benefits that users should look forward to. Another novelty is that a batch of six games participate in the Egypt Quest bonus game: Rise of Ra, Burning Hot, 20 Super Hot, Halloween, Circus Brilliant and Egypt Sky. They are familiar to the audience, but are now placed in a separate portal, so the players should have in mind that they are different games from the already known titles. Taking all this into account, we believe that we'll give the users another attractive chance to win."
About the game.
Each of the Egypt Quest jackpot levels – Bronze, Silver, Gold and Platinum can be won through the special Egypt Quest bonus game which is triggered by special Egypt Quest symbols or randomly during the base games and the free spins. In the course of the eight Egypt Quest free spins, the player wins credits and collects special symbols "scroll". In order to win one of the jackpot levels, the player needs to collect a certain amount of credits that exceed a defined threshold and/or to collect 5 or more special symbols "scroll". The player may win each of the jackpot levels with any bet placed. However, the higher the bet in the base game, the better the chance to win the highest Platinum jackpot level.
Tsvetin Yordanov, Winbet's CEO, said: "The company has been on the market for a relatively short time, but for the years it operates, it has won great popularity among the Bulgarian fans of iGaming. The most important thing for us as a company is to keep up with the trends. Success in our business today – in the face of constant and rapid changes – means satisfying the demands of customers. Every lover of the casino entertainment knows this game very well and I'm very pleased that we managed to be the first operator to offer it on the Bulgarian market. We have a wonderful and fruitful partnership with EGT interactive and I would like to take this opportunity to express my gratitude for their support and unrivalled professionalism."
Bulbet announces MIRACL Trust as chosen authentication solution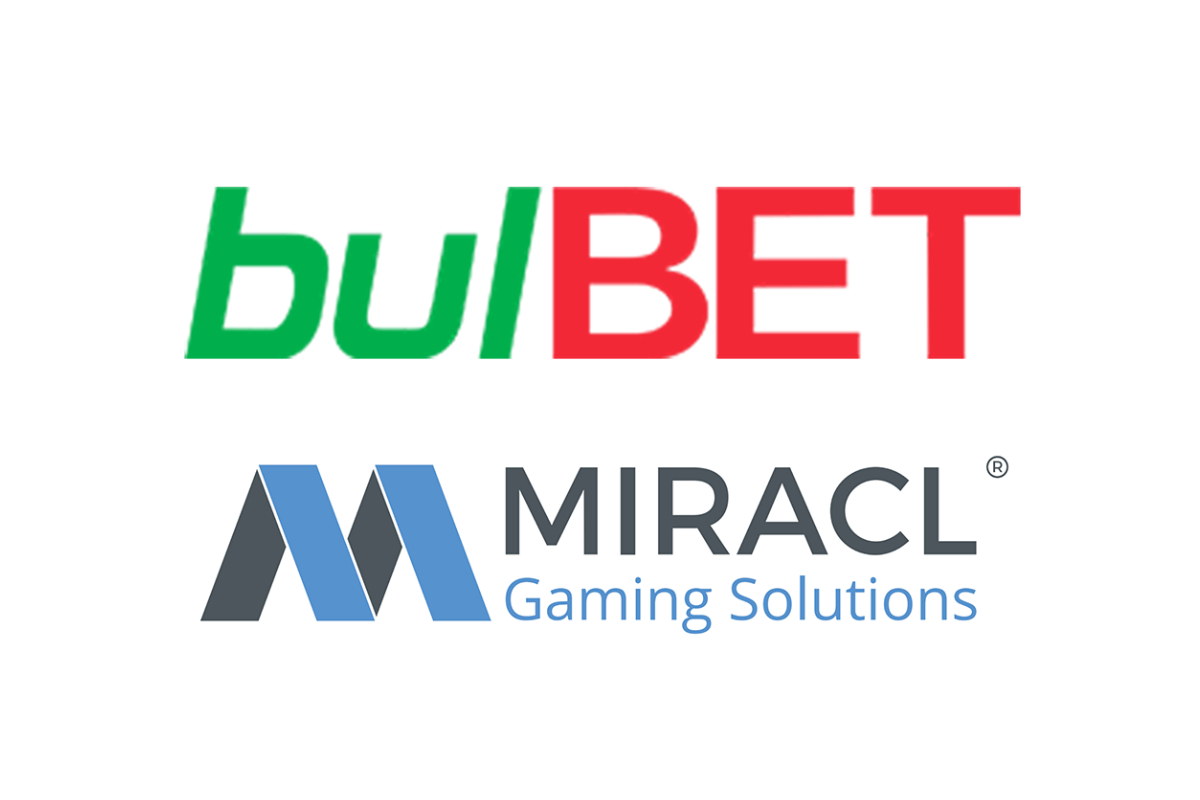 Reading Time:
2
minutes
Bulbet, the Bulgarian gaming site, has announced MIRACL Trust® as the player and transaction authentication solution for both their Social and Real-Money gaming products. MIRACL Gaming Solutions can uniquely offer the security, scalability and zero-friction user-flow critical for gaming businesses. Not only will MIRACL provide market leading security against both internal and external threats, it will ensure that Bulbet will meet and exceed current European standard PSD2 for transaction authentication.
As a 100% software solution, MIRACL Trust® ID provides true two-factor authentication using the latest Zero Knowledge Proof (ZKP) technology – no personal data is stored or transmitted. This eliminates the need for outdated security practices such as passwords, SMS Texts, push notifications and key-cards.
Usability is paramount, no additional user enrolment steps are required and users authenticate and sign in using a simple PIN. Without the requirement for hardware, mobiles or fiddly second steps, users love the simplicity whilst organisations appreciate the reduction in support and maintenance. Unlike passwords, the PIN authentication immediately eliminates any risk of credential stuffing; good news for users as well as operators like Bulbet – who can face severe fines under GDPR if data is hacked.
Graham Martin, Chairman of Bulbet comments, "Dealing with thousands of transactions on a daily basis – both Social and Real Money – it's essential that Bulbet is using the very best technology for authentication. MIRACL® delivers this with its' zero knowledge proof technology that is easy to implement and seamless to manage. In some ways the requirements for Social were even harder, no other solution out there could provide the security we need at a price point which made sense. "
Rob Griffin, CEO of MIRACL added, "Available for desktop browser and app, MIRACL Trust® authentication is ideal for all gaming sites. It's very simple to implement yet provides security for authentication like no other. With pressure building for safer gambling and highest levels of compliance – both for gaming licences and PSD2, MIRACL Trust® is the perfect solution. What's more, its PIN style activation completely eliminates over 90% of all attacks. We're thrilled to be working with Bulbet. They look set to be the most popular gaming site in Bulgaria and with the best content so we're honoured to be part of the launch."
1×2 Network Enters Romania With Superbet.ro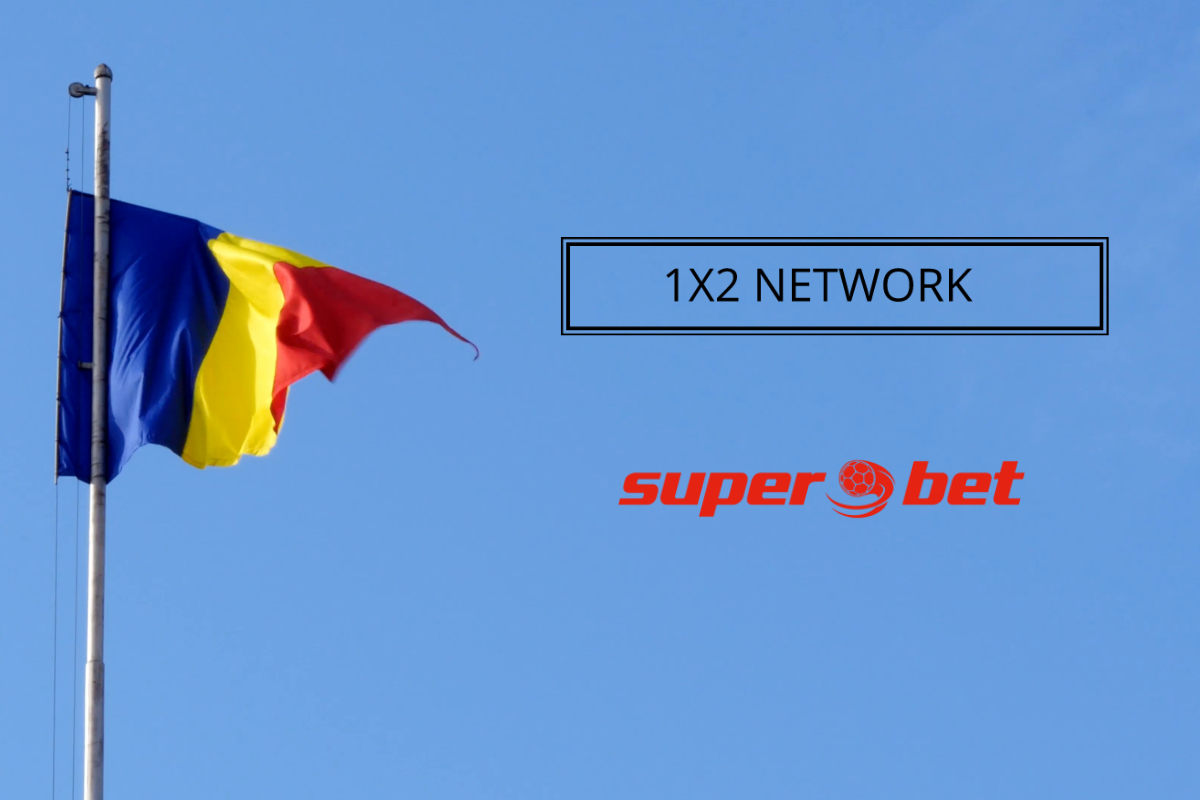 Reading Time:
2
minutes
1X2 Network has entered the Romanian market for the first time after striking a deal to provide Superbet.ro with a selection of its games.
Superbet.ro is the largest sportsbook operator in Romania and will offer content from 1X2 Network's 1X2gaming and Iron Dog Studio subsidiaries to its players.
1X2 Network has built a formidable reputation for delivering quality content that engages and entertains players in equal measure.
The developer focuses on regulated markets and currently distributes to jurisdictions such as the UK, Spain, Italy, Colombia, Malta, Gibraltar, the Isle of Man, Sweden and now Romania.
Kevin Reid, Chief Commercial Officer at 1X2 Network, said: "We are thrilled to have entered the Romanian market for the first time with Superbet.ro. This deal further signifies our constant development in regulated markets around the world, and the diverse portfolio that we have to offer showing we can enter many markets."
Samuel Lewis, Business Development Manager at 1X2 Network, added: "We are particularly pleased that Superbet.ro will be offering our content to its players. They are the biggest sportsbook brand in the country and have a large, loyal player base that can now access our games. We believe it testament to the quality of our titles and their popularity with players that such an industry giant in the region was so eager to work with us."
Heather Faulkner, Head of Online Gaming at Superbet said: "We've been looking to expand our sportsbook offering into casino during this year, when we started cooperation with major international providers. In this sense and following our product development strategy, our casino product is now getting larger by adding 1×2 Network's portfolio. We believe their titles will be a big hit with our players and look forward to a long and successful partnership as we grow our online casino offering."