Responsible Gambling Week hailed a huge success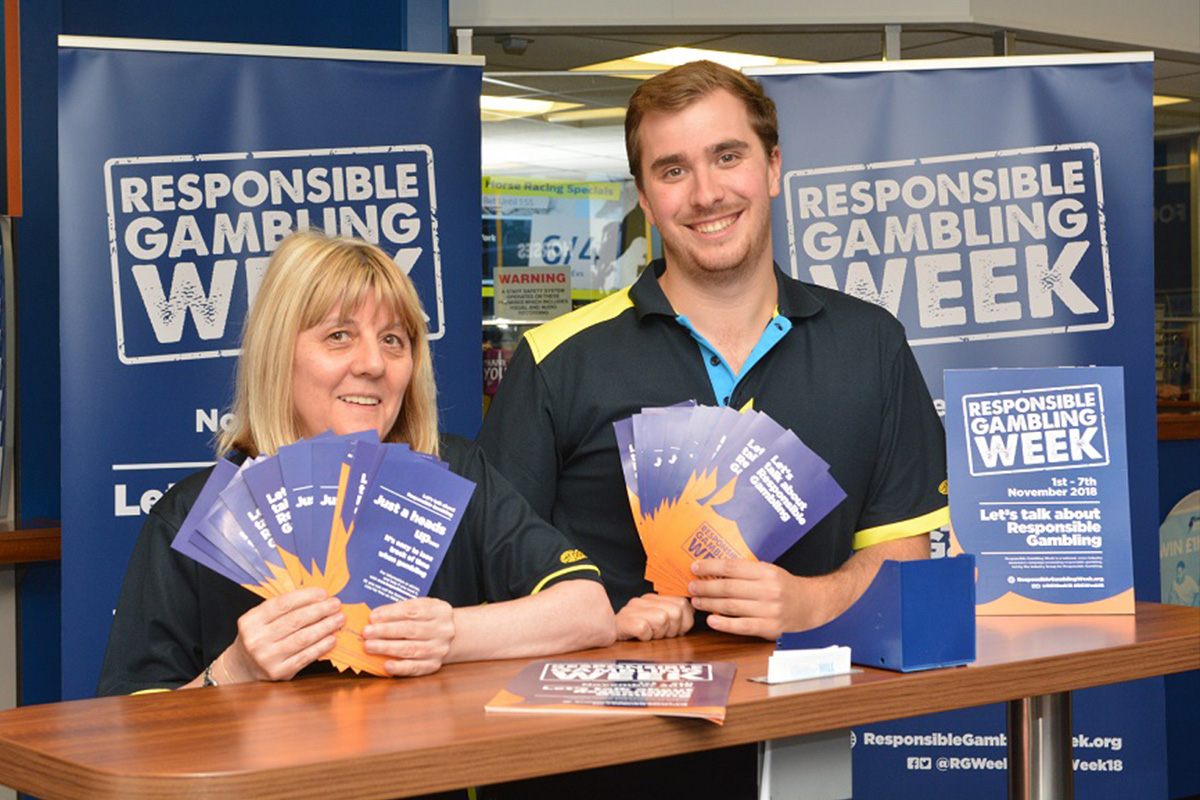 Reading Time:
4
minutes
 Responsible Gambling Week 2018 has been hailed as a resounding success, with the #RGWeek18 hashtag generating almost 20 million impressions during the campaign.
The slogan for the week was 'Let's Talk About Responsible Gambling' and the objective of the campaign was to spark a national conversation. Social media channels were identified as the best way of communicating messages about how to gamble responsibly to the widest possible audiences. Meanwhile, more than 127,000 staff at over 11,000 gambling venues and online sites in the UK and Ireland provided advice to customers and staged charity events to publicise the campaign.
The social media campaign generated 19.3 million impressions on Twitter and Facebook, compared to 7 million during last year's Responsible Gambling Week, and was led by operators in every sector of the industry and joined by leading football clubs and racecourses. Additionally, Strictly Come Dancing contestant and former England cricketer Graeme Swann endorsed the campaign on Instagram, alongside Team GB hockey gold medallist Sam Quek, in a campaign sponsored by Clarion Gaming, which was designed to reach beyond regular gamblers and generated hundreds of thousands of impressions.
The English Football League (EFL), sponsored by Sky Bet, gave strong support to the event with advertisements appearing in every match programme on the weekend during Responsible Gambling Week and messages on big screens, while many of the 72 clubs promoted responsible gambling videos on their social channels. Swansea City's players wore a special shirt, featuring the campaign logo, for their match against Rotherham, whilst players from Middlesbrough and Preston North End recorded videos sharing the campaign's key responsible gambling matches, which were pushed out on their social channels. Several Premier League clubs also supported the week including Crystal Palace, Huddersfield, Watford and West HHhhHam United, whose players warmed up in Responsible Gambling Week training tops before their match against Tottenham.
Ascot racecourse backed the campaign with a series of initiatives at its televised meeting during Responsible Gambling Week. Every runner in the 3.30 race wore co-branded Bet With Ascot/RGW saddle cloths, and the winner's podium and Parade Ring were branded with campaign logos while all staff at the meeting wore Responsible Gambling Week badges. Other racecourses, including Chester and Bangor-on-Dee, also supported the campaign and adverts were published in race cards at every meeting in the country.
The charity, GamCare, ran training courses in Bristol, Birmingham, Leeds, London and Hull for professionals working with young adults and children, while in Ireland, the Dunlewey Centre ran a series of responsible gambling workshops and The Irish Bookmakers Association hosted a drop-in day in Leinster House. Customers who needed further help or information were referred to GambleAware, an independent charity which funds research, education and treatment, or the Dunlewey addiction services in Ireland.
Responsible Gambling Week was organised by the Industry Group For Responsible Gambling (IGRG), which through its member trade associations covers online, amusement arcades, bingo clubs, bookmakers and casinos. The campaign took place in the UK and Ireland and was supported by The Irish Bookmakers Association, Irish Amusement Trade Association, Horse Racing Ireland and both the Irish Greyhound and Horse Racing Tote.
During the week, John Hagan, chairman of the IGRG, held a drop-in event at the House of Commons, outlining the campaign to MPs and peers. He also moderated a successful breakfast briefing, organised by EGR Compliance, which was attended by more than 100 guests. The panel was made up of Helen Rhodes, director of safer gambling at the Gambling Commission, Anna Hemmings, chief executive of GamCare and representatives from operators, Sky Bet and William Hill, and event sponsors Genius Sports.
Jackpot Joy Group plc sponsored advertisements at London Undergound stations, ensuring the campaign was brought to the attention of hundreds of thousands of commuters.
John Hagan, Chairman of the Industry Group for Responsible Gambling, said:
"I would like to thank all the operators and other companies in the industry for their wholehearted support for Responsible Gambling Week. Thanks to their support, and the involvement of so many football clubs and leading racecourses, we successfully sparked a national conversation about what it means to gamble responsibly.
"The #RGWeek18 hashtag garnered 19.3 million impressions this year, a fantastic achievement, especially when compared to last year's figure of 7m impressions. The campaign demonstrated that when operators from every sector come together to promote common messages across their networks they can make a real impact.
"I hope this has paved the way for more collaboration across the industry to promote best practice and set common standards around every aspect of responsible gambling. I know from my conversations with MPs, at the parliamentary event we held during Responsible Gambling Week, that this will be seen as an important and welcome development".
Anna Hemmings, chief executive of GamCare, said:
"Responsible Gambling Week demonstrates that positive collaboration across the industry can have real benefits.
To make gambling activities as safe as possible we need to have more conversations about gambling in general, as well as helping customers understand the tools which are available to help them stay in control of their gambling, providing information about risks in a clear and accessible way, and ensuring that if someone wants to take a break they can step away easily for as long as they want to.
GamCare was pleased to support the Week through our Youth Outreach Programme, helping those who support young people to have honest conversations about gambling in a broader range of contexts. We're looking forward to an even bigger impact in the years to follow."
ABOUT IGRG:
Established in 2014, the IGRG promotes socially responsible gambling within the British gambling industry, in support of the three licensing objectives in the Gambling Act 2005.
The IGRG comprises the Association of British Bookmakers (ABB); British Amusement Machine Association (BACTA); The Bingo Association (BA); National Casino Forum (NCF); and Remote Gambling Association (RGA).
IGRG's member associations represent some 640 operators and 8,500 licensed premises, reflecting the spectrum of gambling businesses.
GVC Becomes Founding Member of All-in Diversity Project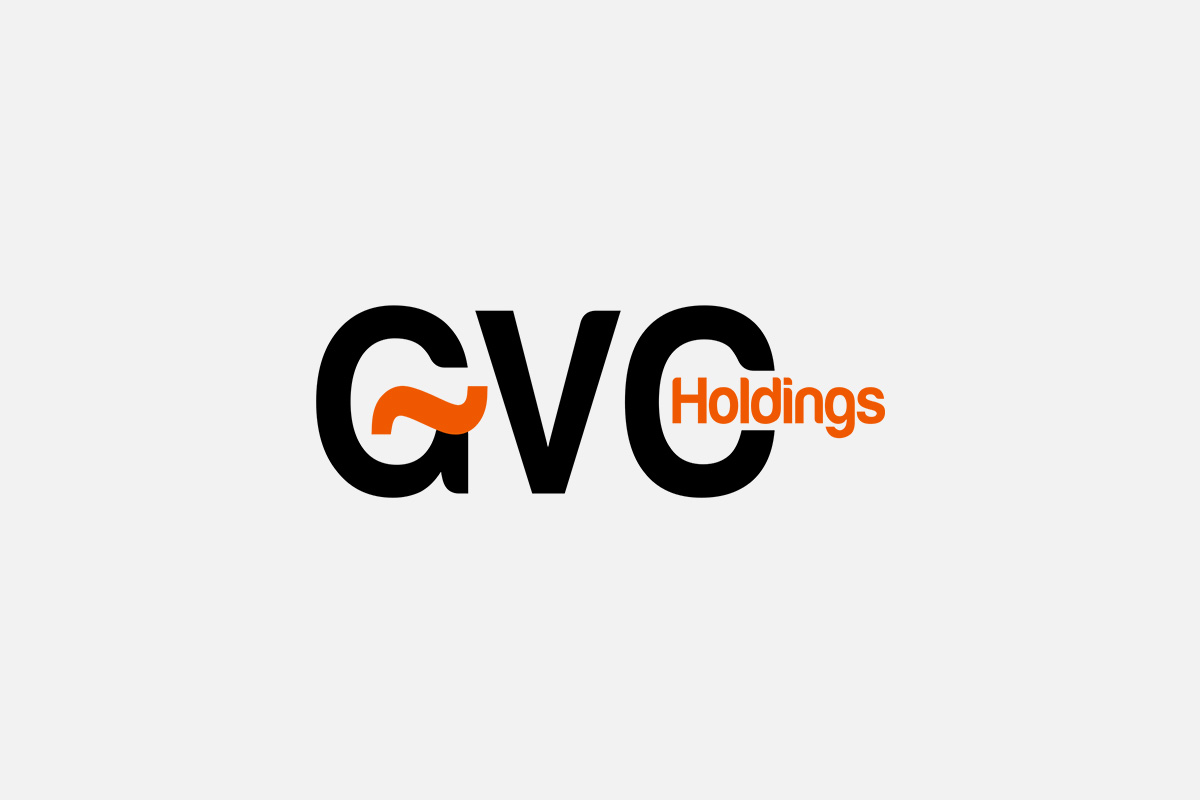 Reading Time:
< 1
minute
GVC Holdings has joined the All-In Diversity Project, an industry-driven initiative to benchmark diversity, equality and inclusion for the global betting and gaming sector.
The All-in Diversity Project provides tools to businesses looking to progress in the area of Diversity & Inclusion (D&I). GVC's membership in the All-In Diversity project will help accelerate its leadership role on (D&I) issues within the sector.
"GVC is delighted to become a Founding Member of the All-In Diversity Project. As a global employer, GVC is committed to providing a safe, fun, and inclusive culture where our people feel they can truly belong. We are a multicultural business that values, celebrates and respects individual differences, so whatever your sexuality, gender, gender identity, ability, age, race, religion or belief, you will have a voice here, and the space to do your best work at GVC. We look forward to working with our partners to make our industry a more inclusive environment," Shay Segev, CEO of GVC, said.
"GVC is a great addition to our roster of Founding Members. As a multi-channel, multi-jurisdictional industry leader, they bring an unrivalled knowledge and global perspective of the industry that along with a passion to lead and share their best practices will help us take another huge step towards a better more inclusive industry. We are proud to welcome them," Kelly Kehn, Co-Founder of All-in Diversity Project, said.
Scientific Games Signs Four-year Dutch National Lottery Contract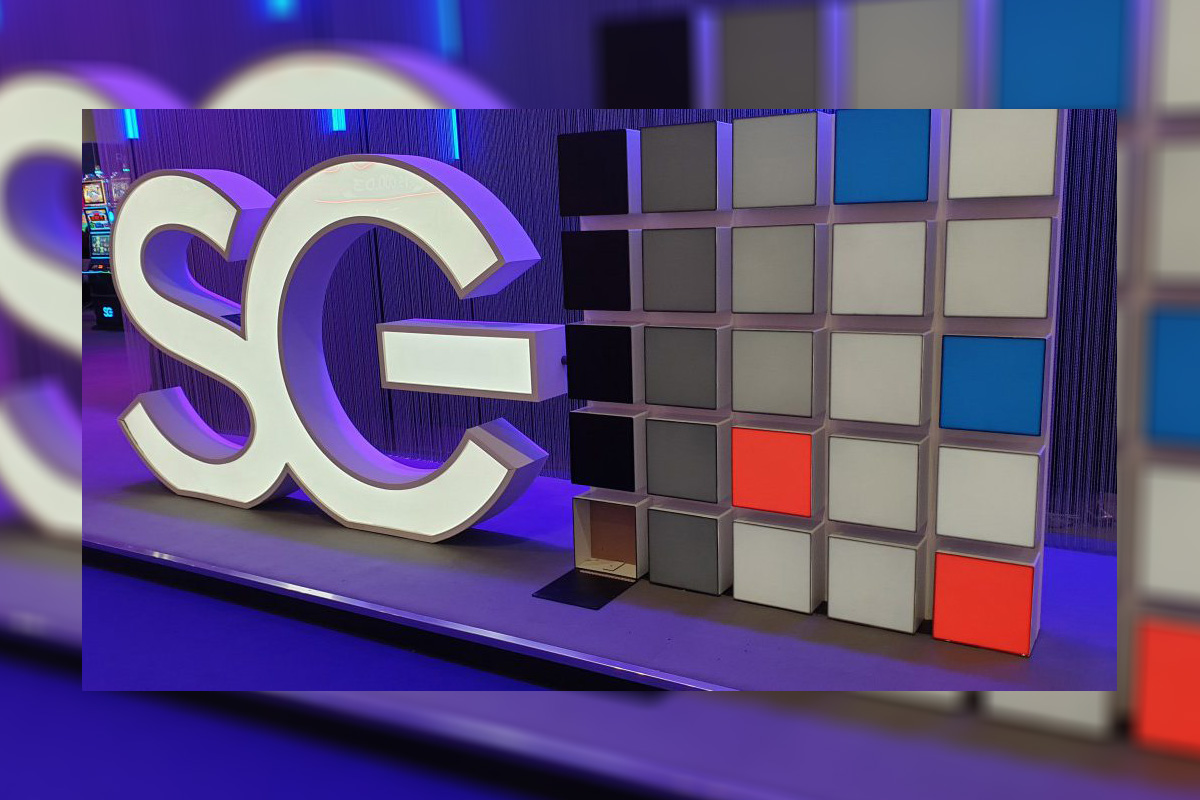 Reading Time:
< 1
minute
Scientific Games Corporation has entered into a new contract with the Dutch National Lottery Nederlandse Loterij.
The deal will see Scientific Games provide its instant game "scratch cards" to the Lottery for a period of four years through the Scientific Games Enhanced Partnership (SGEP), a performance-driven management programme used by more than 20 lotteries globally. The agreement may be extended by Lottery for up to four additional years.
"After a decade of work refining our successful partnership, we are pleased to continue our collaboration with Scientific Games. While this announcement comes during a challenging global situation, we are confident our ongoing collaboration will continue our responsible growth trajectory of the instant ticket business for Nederlandse Loterij to provide maximum transfers to our beneficiaries," Raffaele Fiorini, business director for Nederlandse Loterij's instant tickets, said.
Scientific Games has supplied Nederlandse Loterij with scratch cards since 1994, moving to the SGEP programme in 2010 for full product category management. Scientific Games also provides the Lottery with sports betting technology and services.
"We are honored that Nederlandse Loterij has entrusted Scientific Games with its instant scratch cards business, and we are committed to using our more than 45 years of experience to continue developing its instant product portfolio to responsibly grow sales and profits," John Schulz, Senior Vice President, Lottery Instant Products for Scientific Games, said.
"SGEP is the market-leading program for lotteries focused on responsibly growing the instant product category. It is proven successful for many of the top-peforming lotteries in the world, and we are delighted to continue maximizing results for Nederlandse Loterij and its retail partners, while providing great entertainment for players," Matthias Müller, Vice President Sales & Marketing for Scientific Games International Lottery Systems, said.
Digitain Integrates Spinmatic Video Slots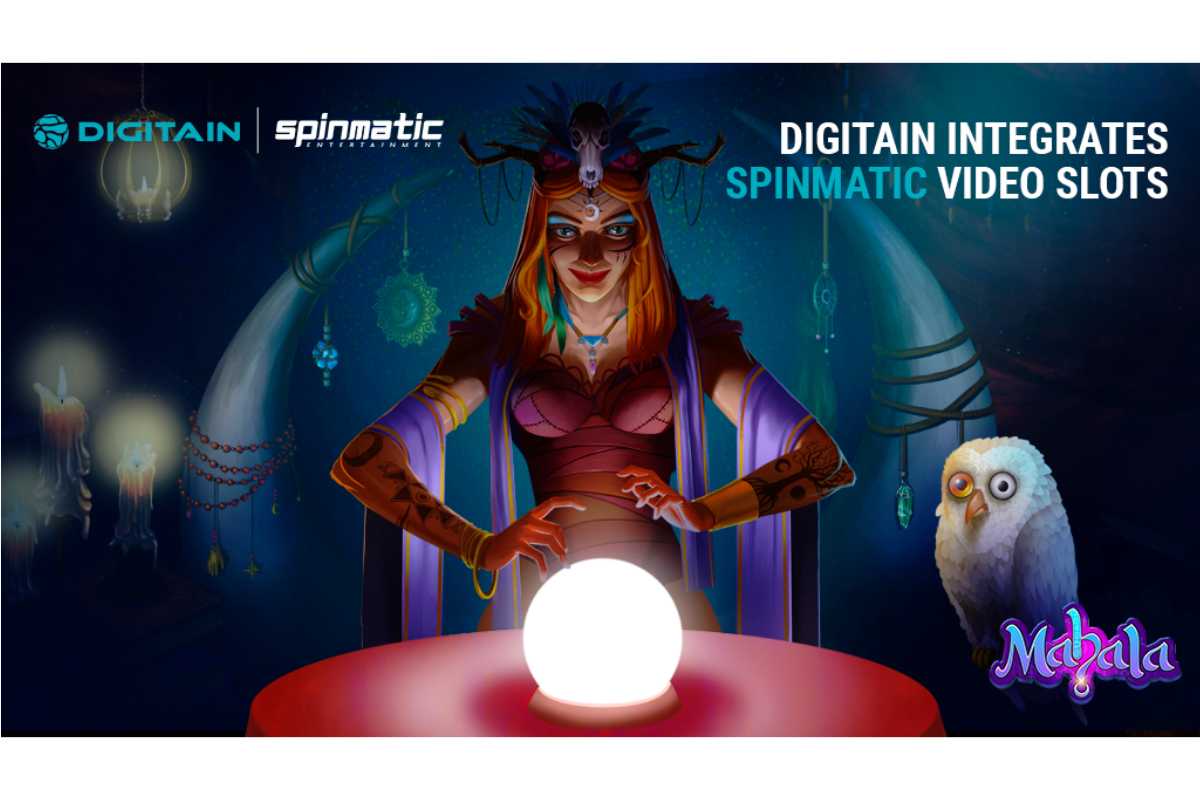 Reading Time:
< 1
minute
Sportsbook and casino platform provider Digitain has entered into a deal with leading developer and supplier of casino games, Spinmatic.
As per the deal, Spinmatic video slot games will be integrated into Digitain's platform, providing its partners' customers with its engaging new titles and classics.
"The integration of Spinmatic onto our platform provides a great boost to our overall content and we're delighted that our partners' customers will benefit from a fantastic range of premium, highly-engaging games," Samvel Mkrtumyan, Head of External Communication at Digitain, said.
"It is always very positive to be able to reach new customers with our games. We are very happy to partner with such a great company as Digitain, and I'm sure its partners' players are going to love our video slots because we take the whole process very seriously, having their likes and their background in mind to deliver exactly what they are looking for," Norbert Mathies, Managing Director of Spinmatic, said.