Alliance Data To Launch Co-Brand Credit Card Loyalty Program For Penn National Gaming, North America's Largest Regional Gaming Operator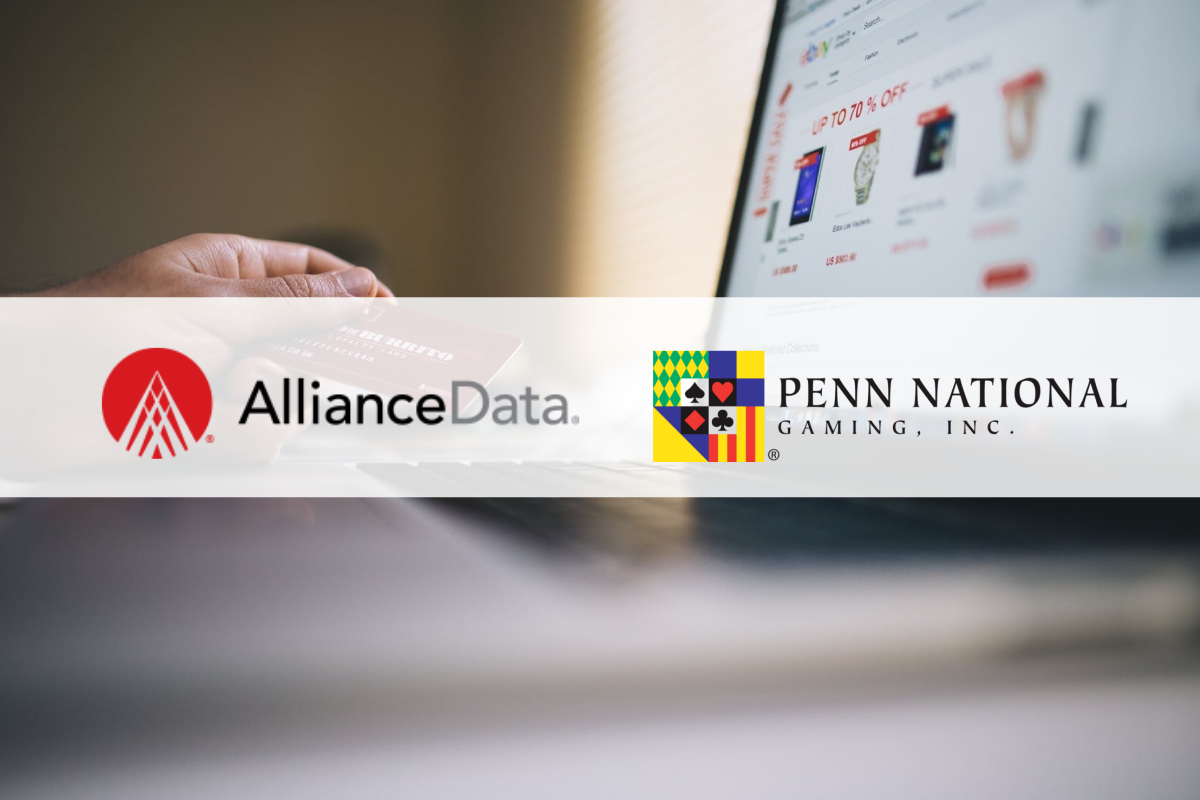 Reading Time:
4
minutes
New program to expand and enrich Penn National's player database, driving customer loyalty and increasing revenue through data-driven insights
Innovative application and on-site credit card issuance capabilities will allow customers to get their new card instantly at many of Penn National's 40 properties nationwide
Alliance Data Systems Corporation (NYSE: ADS), a leading global provider of data-driven marketing and loyalty solutions, today announced its Columbus, Ohio‑based card services business, a premier provider of branded private label, co-brand and business card programs, has signed a new agreement to provide co-brand credit card services for Penn National Gaming (NASDAQ: PENN), North America's largest regional gaming and entertainment company, subject to any requisite regulatory approvals. The credit card program will expand and enrich Penn National's customer loyalty program.
Penn National Gaming, which recently acquired Pinnacle Entertainment, now operates 40 properties in the U.S., including multiple Hollywood Casinos, Ameristar Casinos, L'Auberge Casino, the Tropicana Las Vegas and the M Resort Spa & Casino. The company's industry-leading loyalty program currently offers its customers the opportunity to earn points for gaming and other purchases at its locations. The addition of the credit card program allows customers to earn even more points on hotel, dining and non-gambling entertainment purchases at the company's properties, while earning additional points when they use the card elsewhere for daily purchases.
Alliance Data's innovative Frictionless Mobile CreditSM and Instant Card Issuance capabilities will simplify and accelerate the process of applying for and receiving the credit card. Alliance Data's patent-pending Frictionless Mobile Credit capability enables customers to apply for the card in a matter of seconds from anywhere within a Penn National property through a text message and a few keystrokes. Approved customers receive their card within minutes, printed onsite at many Penn National property through Alliance Data's Instant Card Issuance capability. Penn National will also leverage Alliance Data's full suite of data-driven marketing services to gain further customer insights and increase loyalty.
"Our agreement with Alliance Data will allow us to offer customers additional ways to earn valuable benefits, while increasing our current customers' loyalty and providing us with new insights to help reach even more customers," said Jennifer Weissman, Chief Marketing Officer, Penn National Gaming. "Alliance Data, through its innovative approach to marketing and loyalty, has demonstrated the ability to drive top-line sales in our industry, and we are excited for the credit card program to contribute to our continued growth."
Melisa Miller, president, Alliance Data's card services business, added, "We look forward to leveraging the winning combination of innovative technology and data-driven insights to connect with loyal Penn National enthusiasts and to enable them to earn even more of what they love. By increasing customers' access to the exceptional experiences they already enjoy, we are confident our unique partnership will help Penn National continue its impressive growth story."
About Penn National
Penn National Gaming owns, operates or has ownership interests in gaming and racing facilities and video gaming terminal operations with a focus on slot machine entertainment. Reflecting the recent completion of the Pinnacle Entertainment transaction the Company now operates 40 facilities in 18 jurisdictions.  In total, Penn National facilities feature approximately 49,000 gaming machines, 1,200 table games and approximately 9,000 hotel rooms.  The Company also offers social online gaming through its Penn Interactive Ventures division and has leading customer loyalty programs with over five million active customers.
About Alliance Data's card services business
Based in Columbus, Ohio, Alliance Data's card services business develops market-leading private label, co-brand, and business credit card programs for many of the world's most recognizable brands. Through our branded credit programs, we help build more profitable relationships between our partners and their cardmembers, and drive lasting loyalty.
Using the industry's most comprehensive and predictive data set, advanced analytics, and broad-reaching capabilities, Alliance Data's card services business has been helping partners increase sales and provide greater value to their cardmembers since 1986. We are proud to be part of the Alliance Data enterprise (NYSE: ADS), an S&P 500, FORTUNE 500 and FORTUNE 100 Best Companies to Work For company headquartered in Plano, Texas. To learn more, visit KnowMoreSellMore.com, follow us on Twitter @Know_SellMore, and connect with us on LinkedIn at Alliance Data card services.
About Alliance Data
Alliance Data® (NYSE: ADS) is a leading global provider of data-driven marketing and loyalty solutions serving large, consumer-based industries. The Company creates and deploys customized solutions, enhancing the critical customer marketing experience; the result is measurably changing consumer behavior while driving business growth and profitability for some of today's most recognizable brands. Alliance Data helps its clients create and increase customer loyalty through solutions that engage millions of customers each day across multiple touch points using traditional, digital, mobile and emerging technologies. An S&P 500, FORTUNE 500 and FORTUNE 100 Best Companies to Work For company headquartered in Plano, Texas, Alliance Data consists of three businesses that together employ approximately 20,000 associates at more than 100 locations worldwide.
Alliance Data's card services business is a provider of market-leading private label, co-brand, and business credit card programs. Epsilon® is a leading provider of multichannel, data-driven technologies and marketing services, and also includes Conversant®, a leader in personalized digital marketing. LoyaltyOne® owns and operates the AIR MILES® Reward Program, Canada's most recognized loyalty program, and Netherlands-based BrandLoyalty, a global provider of tailor-made loyalty programs for grocers.
F
Forward Looking Statements
This release contains forward-looking statements within the meaning of Section 27A of the Securities Act of 1933 and Section 21E of the Securities Exchange Act of 1934. Forward-looking statements give our expectations or forecasts of future events and can generally be identified by the use of words such as "believe," "expect," "anticipate," "estimate," "intend," "project," "plan," "likely," "may," "should" or other words or phrases of similar import. Similarly, statements that describe our business strategy, outlook, objectives, plans, intentions or goals also are forward-looking statements.
We believe that our expectations are based on reasonable assumptions. Forward-looking statements, however, are subject to a number of risks and uncertainties that could cause actual results to differ materially from the projections, anticipated results or other expectations expressed in this release, and no assurances can be given that our expectations will prove to have been correct. These risks and uncertainties include, but are not limited to, factors set forth in the Risk Factors section in our Annual Report on Form 10-K for the most recently ended fiscal year, which may be updated in Item 1A of, or elsewhere in, our Quarterly Reports on Form 10-Q filed for periods subsequent to such Form 10-K.
Our forward-looking statements speak only as of the date made, and we undertake no obligation, other than as required by applicable law, to update or revise any forward-looking statements, whether as a result of new information, subsequent events, anticipated or unanticipated circumstances or otherwise.
Source: Alliance Data Systems Corporation
Increasing Millennial Presence in the Marketplace is Driving the Digital Payment Market Growth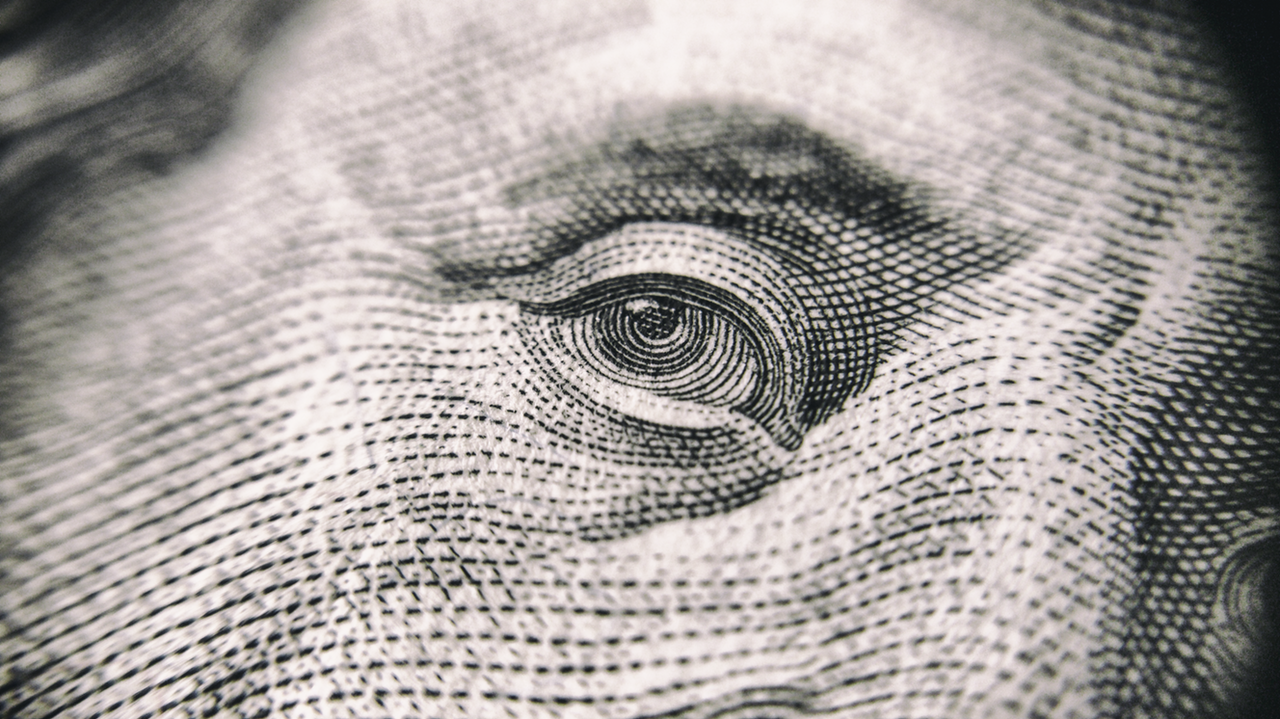 Reading Time:
5
minutes
Payments by cash are slowly fading as the emergence of digital, or cashless payment options, are quickly being adopted by consumers. Industry leaders are heavily investing into digital payments because of their convenience and technology-supported infrastructure. Consumers can easily make payments on their mobile devices at anytime and anywhere. With the growth of the market, consumers now have many payment solutions to choose from, whether its bank cards, net banking, e-wallets or mobile in-store applications. Digital payments are also much more secure, especially now that tech companies are building software to improve security. According to data compiled by Mordor Intelligence, the global digital payments market was valued at USD 2.89 Trillion in 2017 and is expected to reach USD 6.49 Trillion by 2023. Additionally, the market is projected to grow at a CAGR of 13.7% during the forecast period from 2018 to 2023. The market is also being accelerated by the increasing adoption of mobile smart devices that support digital payment platforms, which is primarily being driven by millennials. Glance Technologies Inc. (OTC: GLNNF), PayPal Holdings, Inc. (NASDAQ: PYPL), Total System Services, Inc. (NYSE: TSS), Fiserv, Inc. (NASDAQ: FISV), Worldpay, Inc. (NYSE: WP)
Millennials currently account for approximately 27% of the global population. Technology is heavily integrated into their lives, as nearly 90% of millennials own or use a smartphone on a day-to-day basis. The group is identified to be heavily influenced by technology, while their buying habits are driven by instant gratification that smartphones, the internet and other modern conveniences provide. "What remains key is consumer choice. Smartphones have democratized how companies innovate and placed the consumer back at the heart of the development process. People want a frictionless experience, taking the path of least resistance, just as long as they can remain secure," said Bill Gajda, Global Head, Innovation & Strategic Partnerships at Visa. "Millennials will continue to drive mobile money management and payments. More than nine in ten (91%) predict that they will be using their mobile devices for financial purposes in three years' time, far above the national average of 72%."
Glance Technologies Inc. (OTCQB: GLNNF) is also listed on the Canadian Securities Exchange under the ticker (CSE: GET). Earlier last week, the Company announced that, "it has entered into a strategic alliance and referral agreement with Merchant Advance Capital Limited Partnership ("Merchant Advance Capital"). Merchant Advance Capital provides funding to small and medium-sized businesses by purchasing a specified percentage of future receivables.
David Gens, CEO of Merchant Advance Capital commented: 'We are proud to be partnering with Glance, a company that shares our values of innovation and use of technology in providing financial services. Together, we can provide Canada's most convenient financing solutions.'
Under the terms of the Strategic Alliance Agreement, Glance and Merchant Advance Capital will collaboratively market and promote each other's businesses through their respective marketing and sales channels. Under the terms of the Referral Agreement, Glance will be paid a fee for each transaction that Merchant Advance Capital closes from a Glance generated lead.
A significant emerging sector of the economy is made up of freelancers and small businesses. Glance recently launched its Glance PayMe mobile POS solution providing freelancers and small businesses with a secure, low-fee processing solution without long delays in getting paid. Small businesses often have difficulty obtaining funding from traditional banks. Through this new partnership, small businesses operating on the Glance platforms may now be eligible to receive financing in as little as one to three business days.
Desmond Griffin, CEO of Glance commented: 'We see Merchant Advance Capital as the perfect partner for our new Glance PayMe application. We are impressed by their innovative approach to financing small business, the application of technology to their approval and risk management processes and ability to quickly approve an application. We think their product is an excellent solution that can help our Glance merchants overcome seasonality challenges and expand and grow their businesses.'
Merchant Advance Capital is a national financial services company working with small and medium-sized businesses throughout Canada."
PayPal Holdings, Inc. (NASDAQ: PYPL), fueled by a fundamental belief that having access to financial services creates opportunity, is committed to democratizing financial services and empowering people and businesses to join and thrive in the global economy. PayPal Holdings, Inc. recently announced that it has completed its acquisition of Hyperwallet for approximately USD 400 Million. This transaction will strengthen PayPal's payout capabilities and enhance PayPal's ability to provide an integrated suite of payment solutions to ecommerce platforms and marketplaces around the world. Ecommerce platforms and marketplaces have been focused on creating frictionless experiences for sellers to accept payments from buyers – an area where PayPal and Braintree have really innovated, powering many of the world's largest and most noteworthy marketplaces," said Bill Ready, Chief Operating Officer, PayPal. "We look forward to working with Brent and the Hyperwallet team to strengthen our platform with advanced payout capabilities as we build on our aspiration to serve the digital economy with a full operating system for commerce."
Total System Services, Inc. (NYSE: TSS) is a leading global payments provider, offering seamless, secure and innovative solutions across the payments spectrum – for issuers, merchants and consumers. TSYS recently announced that it had signed a long-term contract extension with Regions Bank to continue providing processing services for the bank's consumer and small business credit card portfolios. As part of the new agreement, TSYS will also begin providing processing services for Regions' commercial credit card portfolio, and will support the bank's commercial ePayables offering through TSYS' Virtual Payment Precept (VPP) platform – a strategic virtual card payables solution for B2B payments. TSYS' VPP enables the generation of secure, virtual, single-use account information in real-time with more control over account and transaction parameters. It reduces risk, improves operational efficiency and makes it easier for both accounts payable and accounts receivable to reconcile transactions. Virtual cards replace primary account numbers on physical purchasing cards, making them a flexible, secure payment method that allows businesses to place strict limits around what each virtual account number can be used for when making a purchase. "We have worked with TSYS for many years and are very familiar with the company's commitment to innovation and customer service, as we expand our relationship into the commercial card business," said Brett Couch, Head of Regions Procurement and Corporate Real Estate. "We're excited to have new opportunities to grow that part of our business using TSYS' proven payables platform and drawing on their experience in the commercial card market."
Fiserv, Inc. (NASDAQ: FISV) enables clients worldwide to create and deliver financial services experiences in step with the way people live and work today. Fiserv, Inc. and QuotePro recently announced that they are facilitating faster, next-day availability of funds and helping mitigate security concerns for businesses that accept payments in cash. QuotePro Kiosks are the latest generation of self-service machines that can provide a complete cashiering solution to businesses that accept payments via cash, check, credit and debit card. QuotePro data from more than 100 kiosks at businesses ranging from auto dealers to utilities and insurance companies, shows that when given a choice between cash, check, credit and debit card, 70% of consumers paying at these kiosks are choosing cash. "For many retail businesses, cash is the dominant form of payment and innovations in self-service and technology help reduce the burden of managing cash payments," said Pat Korb, President, Financial & Risk Management Solutions, Fiserv. "Faster access to funds, reduced overhead and enhanced security are key benefits for businesses, and consumers appreciate the flexibility and convenience to pay in the way they prefer."
Worldpay, Inc. (NYSE: WP) is a leading payments technology company with unique capability to power global omni-commerce. Worldpay, Inc. and Paysafe Group recently announced a new strategic partnership, with sights set on establishing an industry-leading standard in iGaming and Sports Betting digital payments acceptance and security in the United States (U.S.). The partnership will enable seamless transactions, reduce operating costs and allow universal payment acceptance, leveraging Worldpay's deep sector expertise and optimized credit card processing, fast-fund payouts, and a range of treasury and payment solutions – alongside Paysafe's proven online gambling and gaming digital payment options, including its popular NETELLER digital wallet and paysafecard, its award-winning online cash solution. "As a leading payments provider for iGaming companies, state lotteries and land-based casinos, Worldpay is excited about the enhancements this partnership will bring when it comes to maximizing payment acceptance, enabling new digital wallets, as well as minimizing fraud risk and lowering cost," said Shane Happach, EVP, Head of Global Enterprise eCommerce for Worldpay. "Our combined strengths and capabilities will simplify payments for gaming operators, while also continuing to show our attentiveness to responsible gaming and our mission to protect the integrity of every transaction."
Source: FinancialBuzz.com 
Nuns gamble after stealing $500,000 from Catholic school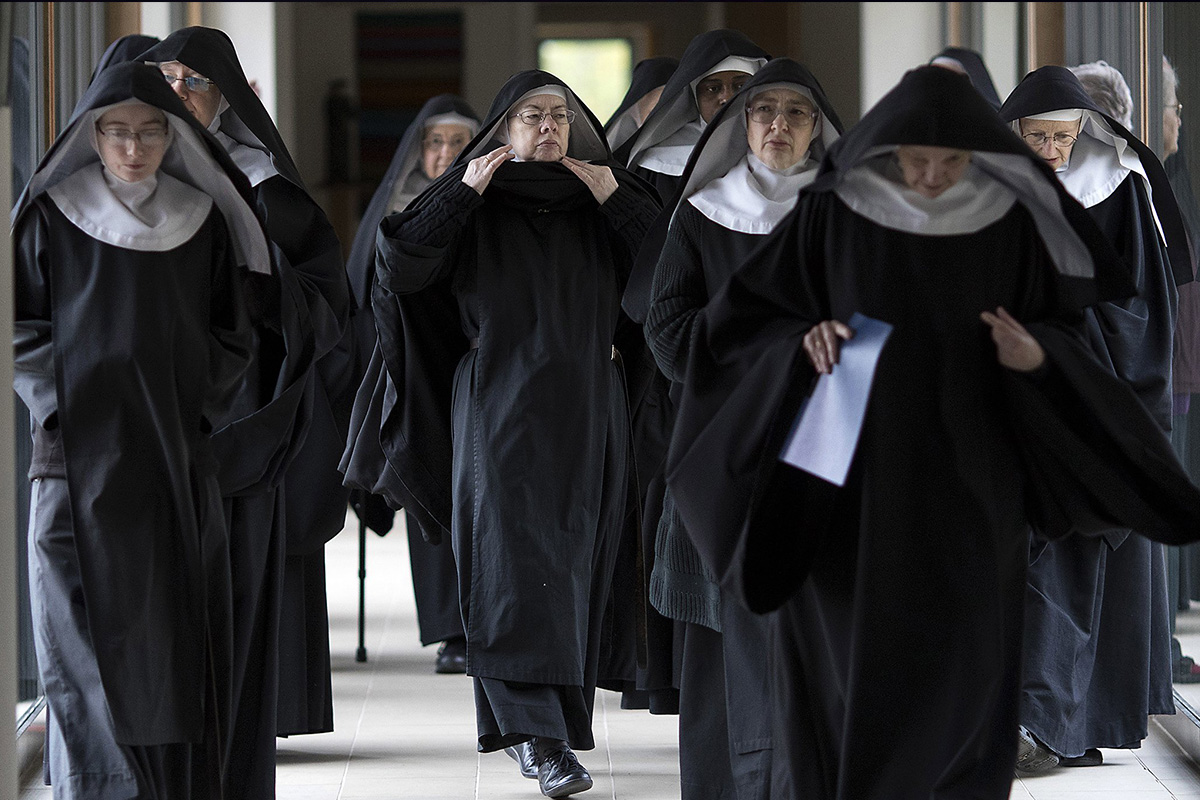 Reading Time:
1
minute
In strange and puzzling development in California, two nuns stole $500,000 from a Catholic school and used the money on gambling and vacations. Sister Mary Margaret Kreuper and Sister Lana Lang of St. James Catholic School in Torrance had been diverting funds from the school to their own bank account for at least 10 years, the Press-Telegram reports.
Kreuper, who was the school's principal, handled all tuition checks and fees. She even withheld some checks and deposited them into an account only she and Chang knew about.
The two sisters offered some of the stolen money back to the school; the rest was used for their "personal gain."
Kreuper and Chang used the stolen money on sightseeing trips and casino gambling.
DC inches towards legalising sports betting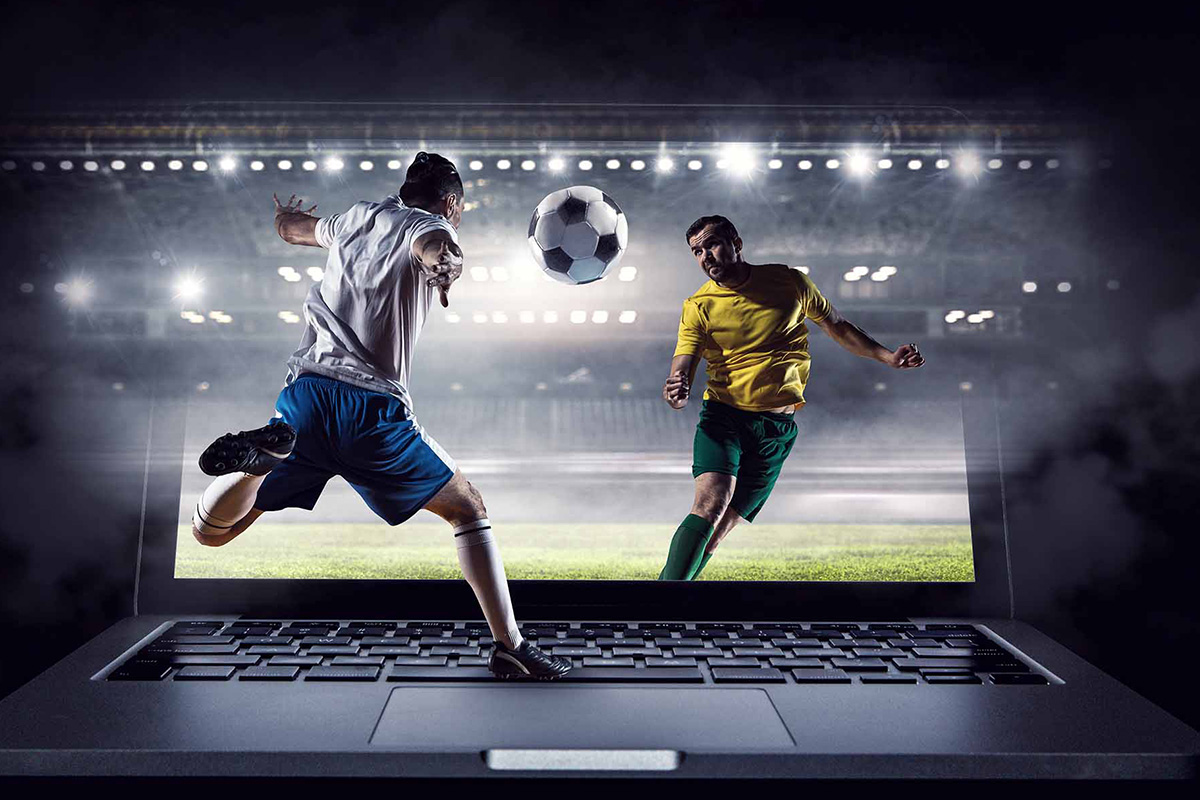 Reading Time:
1
minute
The council of District of Columbia (DC) has moved further closer to the realisation of the bill that would make sports betting legalised in the state. The second and final vote on the "Sports Wagering Lottery Amendment Act of 2018" is expected to be held in the December 18 legislative session.
The DC council decides to move quickly as the neighbouring states, such as Maryland and Virginia, are seen as moving fast.
However, David Grosso, one of the members of the council that voted against the bill, said that it is possible that they are moving too fast: "This rush to make D.C. the first jurisdiction in the region to legalise sports betting gives me great pause as we do not fully understand the impact it will have on our communities."
The bill establishes two categories of licences, one for establishments such as restaurants and bars, and one for major sports stadiums in city limits. Another member of the Council said that he expects to have a sports betting market ready to start for the 2019 baseball season.