Alliance Data To Launch Co-Brand Credit Card Loyalty Program For Penn National Gaming, North America's Largest Regional Gaming Operator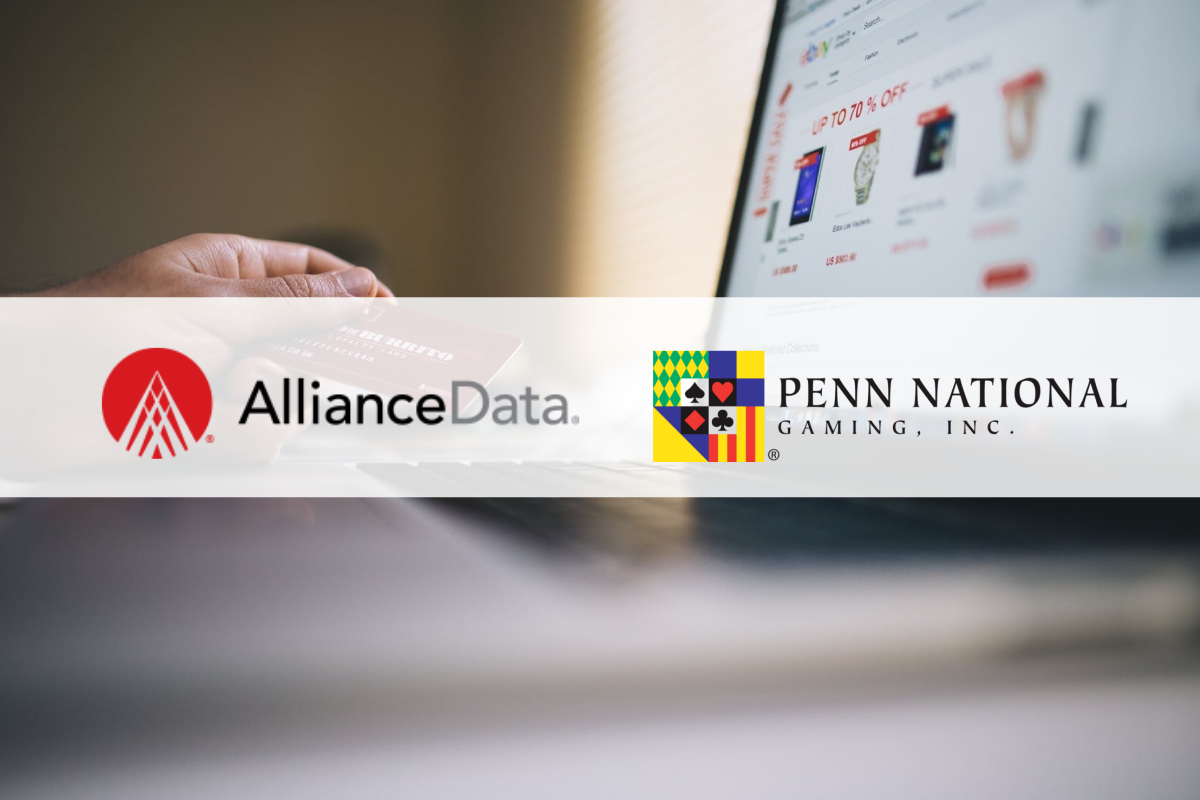 Reading Time:
4
minutes
New program to expand and enrich Penn National's player database, driving customer loyalty and increasing revenue through data-driven insights
Innovative application and on-site credit card issuance capabilities will allow customers to get their new card instantly at many of Penn National's 40 properties nationwide
Alliance Data Systems Corporation (NYSE: ADS), a leading global provider of data-driven marketing and loyalty solutions, today announced its Columbus, Ohio‑based card services business, a premier provider of branded private label, co-brand and business card programs, has signed a new agreement to provide co-brand credit card services for Penn National Gaming (NASDAQ: PENN), North America's largest regional gaming and entertainment company, subject to any requisite regulatory approvals. The credit card program will expand and enrich Penn National's customer loyalty program.
Penn National Gaming, which recently acquired Pinnacle Entertainment, now operates 40 properties in the U.S., including multiple Hollywood Casinos, Ameristar Casinos, L'Auberge Casino, the Tropicana Las Vegas and the M Resort Spa & Casino. The company's industry-leading loyalty program currently offers its customers the opportunity to earn points for gaming and other purchases at its locations. The addition of the credit card program allows customers to earn even more points on hotel, dining and non-gambling entertainment purchases at the company's properties, while earning additional points when they use the card elsewhere for daily purchases.
Alliance Data's innovative Frictionless Mobile CreditSM and Instant Card Issuance capabilities will simplify and accelerate the process of applying for and receiving the credit card. Alliance Data's patent-pending Frictionless Mobile Credit capability enables customers to apply for the card in a matter of seconds from anywhere within a Penn National property through a text message and a few keystrokes. Approved customers receive their card within minutes, printed onsite at many Penn National property through Alliance Data's Instant Card Issuance capability. Penn National will also leverage Alliance Data's full suite of data-driven marketing services to gain further customer insights and increase loyalty.
"Our agreement with Alliance Data will allow us to offer customers additional ways to earn valuable benefits, while increasing our current customers' loyalty and providing us with new insights to help reach even more customers," said Jennifer Weissman, Chief Marketing Officer, Penn National Gaming. "Alliance Data, through its innovative approach to marketing and loyalty, has demonstrated the ability to drive top-line sales in our industry, and we are excited for the credit card program to contribute to our continued growth."
Melisa Miller, president, Alliance Data's card services business, added, "We look forward to leveraging the winning combination of innovative technology and data-driven insights to connect with loyal Penn National enthusiasts and to enable them to earn even more of what they love. By increasing customers' access to the exceptional experiences they already enjoy, we are confident our unique partnership will help Penn National continue its impressive growth story."
About Penn National
Penn National Gaming owns, operates or has ownership interests in gaming and racing facilities and video gaming terminal operations with a focus on slot machine entertainment. Reflecting the recent completion of the Pinnacle Entertainment transaction the Company now operates 40 facilities in 18 jurisdictions.  In total, Penn National facilities feature approximately 49,000 gaming machines, 1,200 table games and approximately 9,000 hotel rooms.  The Company also offers social online gaming through its Penn Interactive Ventures division and has leading customer loyalty programs with over five million active customers.
About Alliance Data's card services business
Based in Columbus, Ohio, Alliance Data's card services business develops market-leading private label, co-brand, and business credit card programs for many of the world's most recognizable brands. Through our branded credit programs, we help build more profitable relationships between our partners and their cardmembers, and drive lasting loyalty.
Using the industry's most comprehensive and predictive data set, advanced analytics, and broad-reaching capabilities, Alliance Data's card services business has been helping partners increase sales and provide greater value to their cardmembers since 1986. We are proud to be part of the Alliance Data enterprise (NYSE: ADS), an S&P 500, FORTUNE 500 and FORTUNE 100 Best Companies to Work For company headquartered in Plano, Texas. To learn more, visit KnowMoreSellMore.com, follow us on Twitter @Know_SellMore, and connect with us on LinkedIn at Alliance Data card services.
About Alliance Data
Alliance Data® (NYSE: ADS) is a leading global provider of data-driven marketing and loyalty solutions serving large, consumer-based industries. The Company creates and deploys customized solutions, enhancing the critical customer marketing experience; the result is measurably changing consumer behavior while driving business growth and profitability for some of today's most recognizable brands. Alliance Data helps its clients create and increase customer loyalty through solutions that engage millions of customers each day across multiple touch points using traditional, digital, mobile and emerging technologies. An S&P 500, FORTUNE 500 and FORTUNE 100 Best Companies to Work For company headquartered in Plano, Texas, Alliance Data consists of three businesses that together employ approximately 20,000 associates at more than 100 locations worldwide.
Alliance Data's card services business is a provider of market-leading private label, co-brand, and business credit card programs. Epsilon® is a leading provider of multichannel, data-driven technologies and marketing services, and also includes Conversant®, a leader in personalized digital marketing. LoyaltyOne® owns and operates the AIR MILES® Reward Program, Canada's most recognized loyalty program, and Netherlands-based BrandLoyalty, a global provider of tailor-made loyalty programs for grocers.
F
Forward Looking Statements
This release contains forward-looking statements within the meaning of Section 27A of the Securities Act of 1933 and Section 21E of the Securities Exchange Act of 1934. Forward-looking statements give our expectations or forecasts of future events and can generally be identified by the use of words such as "believe," "expect," "anticipate," "estimate," "intend," "project," "plan," "likely," "may," "should" or other words or phrases of similar import. Similarly, statements that describe our business strategy, outlook, objectives, plans, intentions or goals also are forward-looking statements.
We believe that our expectations are based on reasonable assumptions. Forward-looking statements, however, are subject to a number of risks and uncertainties that could cause actual results to differ materially from the projections, anticipated results or other expectations expressed in this release, and no assurances can be given that our expectations will prove to have been correct. These risks and uncertainties include, but are not limited to, factors set forth in the Risk Factors section in our Annual Report on Form 10-K for the most recently ended fiscal year, which may be updated in Item 1A of, or elsewhere in, our Quarterly Reports on Form 10-Q filed for periods subsequent to such Form 10-K.
Our forward-looking statements speak only as of the date made, and we undertake no obligation, other than as required by applicable law, to update or revise any forward-looking statements, whether as a result of new information, subsequent events, anticipated or unanticipated circumstances or otherwise.
Source: Alliance Data Systems Corporation

Gaming Americas Weekly Roundup – January 10-16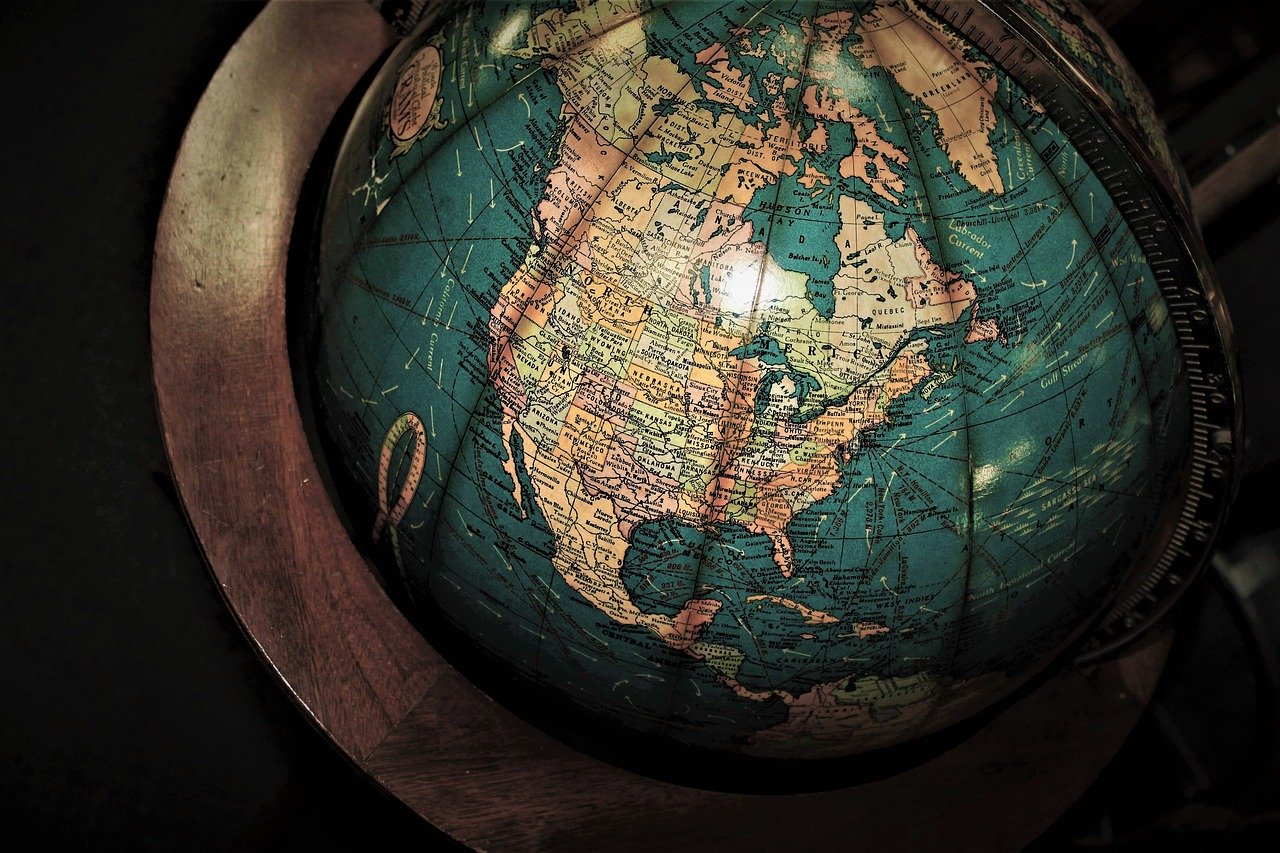 Reading Time:
2
minutes
Welcome to our weekly roundup of American gambling news again! Here, we are going through the weekly highlights of the American gambling industry which include the latest news, new partnerships and new acquisitions. Read on and get updated.
Latest News
The wait for mobile sports betting to arrive in New York is officially over. After being named one of the first operators to receive a license for mobile sports wagering operations in the state, Caesars Entertainment made history with its online and mobile sports betting app, Caesars Sportsbook, accepting its first sports wagers in the Empire State.
MGM Rewards is the revamped loyalty rewards programme that MGM Resorts is set to launch on February 1. The "reimagined" programme offers new ways to earn for both gaming and non-gaming spend, plus enhanced guest experiences.
Caleta Gaming has announced that its full game portfolio is online at Foliatti Casino, the first online casino from Mexican Group Foliatti. Video bingos, video slots, kenos, lottos and scratch cards provided by Caleta are already available to Foliatti Casino players.
JCM Global has installed its core product suite at Penn National Gaming's new Hollywood Casino Morgantown. The $110m Pennsylvania property opened in December 2021, with JCM having installed its product suite – which includes its iVIZION bill validator, GEN5 Thermal Printer and ICB Intelligent Cash Box system – in all 750 games on the casino floor.
Aristocrat Gaming's Neptune Canopy is now live on casino floors and has made its eastern US debut at Mohegan Sun. Aristocrat's Neptune Canopy cabinet is a landmark in casino game play. When placed back-to-back, two games create a connected canopy for a sweeping gaming experience unlike any other.
PayNearMe has announced that it has been granted approval by the New York Gaming Commission to provide its MoneyLine platform to licensed operators across the state.
Partnerships
PointsBet Canada has joined the NHL Alumni Association as their exclusive sports betting partner in Canada and official partner in the US.
Madison Square Garden Sports Corp has announced a multi-year marketing partnership with Socios.com, naming the all-in-one influence and rewards blockchain app for sports fans across the world an Official Partner of the New York Knicks and New York Rangers.
The PGA TOUR and FanDuel announced a three-year extension through 2024 to their content and marketing relationship designating FanDuel an Official Betting Operator of the PGA TOUR.
BestOdds.com, a leading sports betting and education brand, has signed affiliate-partnership agreements with Caesars and FanDuel, two of the major US online sports betting operators licensed in New York.
International Game Technology has signed a strategic sports betting agreement with Meruelo Gaming, an affiliate of the SAHARA Las Vegas and Grand Sierra Resort in Reno, Nev., and the Arizona Coyotes.
The New York Gaming Commission has officially legalised the operation of sports betting platforms in the state. The Game Day, an affiliate partner to the major sportsbook operators, has secured partnerships with the four sportsbooks and has begun to market NY-specific promotions and offerings to in-state gamblers and bettors.
New Acquisition
Eilers & Krejcik Gaming has acquired assets of Fantini Research, including its gaming news publications and virtual trade show business. Fantini Research will continue to operate under the Fantini Research brand and will be a separate division of Eilers & Krejcik Gaming.
New horizons in the world of mobile: WakeApp agency received a license to promote gambling in the state of Arizona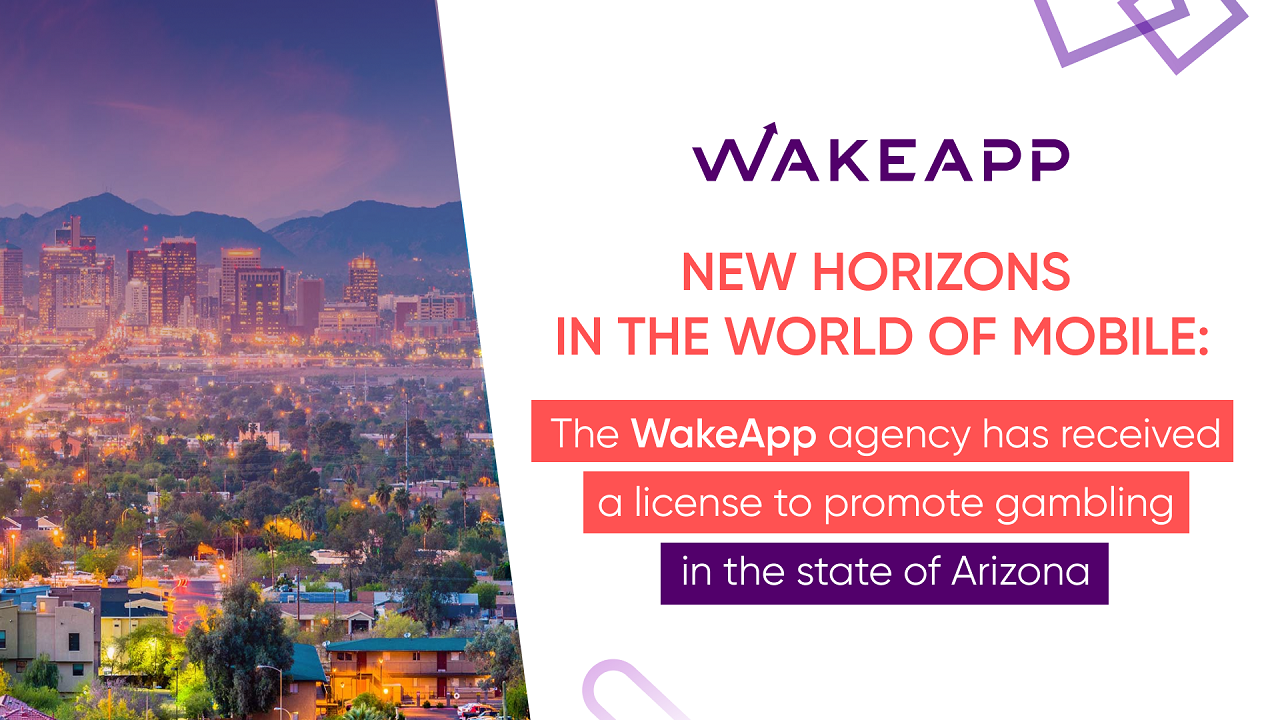 Reading Time:
2
minutes
The mobile marketing agency WakeApp, which is a guide to the world of mobile, has received another license to promote products in the igaming and sports betting verticals from the Arizona Department of Gaming. This means that from now on, licensed clients of the company can use the services of the agency and get hundreds of thousands of new players in this state.
WakeApp is actively expanding its presence in promising countries and opening up new opportunities to promote products in their territories.
In the state of Arizona, the sports betting vertical was fully legalized only in September 2021.
According to the Arizona Department of Gaming, in the first 2 months after the legalization of betting in this state, players made more than $777 million in bets, most of which were made using mobile devices. This is almost double the previous record in Virginia, where more than $324 million in bets were made in the first 2 months after legalization.
"Right now is a great time to master this market! Structural advantages and unparalleled player enthusiasm will enable advertisers to make the most of the existing acquisition opportunity in the new region." – CBDO Nikolay Belikov.
Already, the agency has received applications from regular advertisers for promotion in the state of Arizona and is actively preparing to launch new advertising campaigns.
Note: WakeApp is an international project and has been on the market for 7 years, it is also a leader in the development and promotion of gaming and non-gaming mobile applications in the e-com, video streaming, food delivery, sport, utilities, and finance verticals. Earlier in 2021, WakeApp was ranked in 5 categories in the 13th AppsFlyer Performance Index XIII. WakeApp has positioned itself amongst major international competitors such as Search Ads, Google Ads, Facebook Ads, TikTok and others, and also became the only agency represented in the ranking.
Emerging Gambling Markets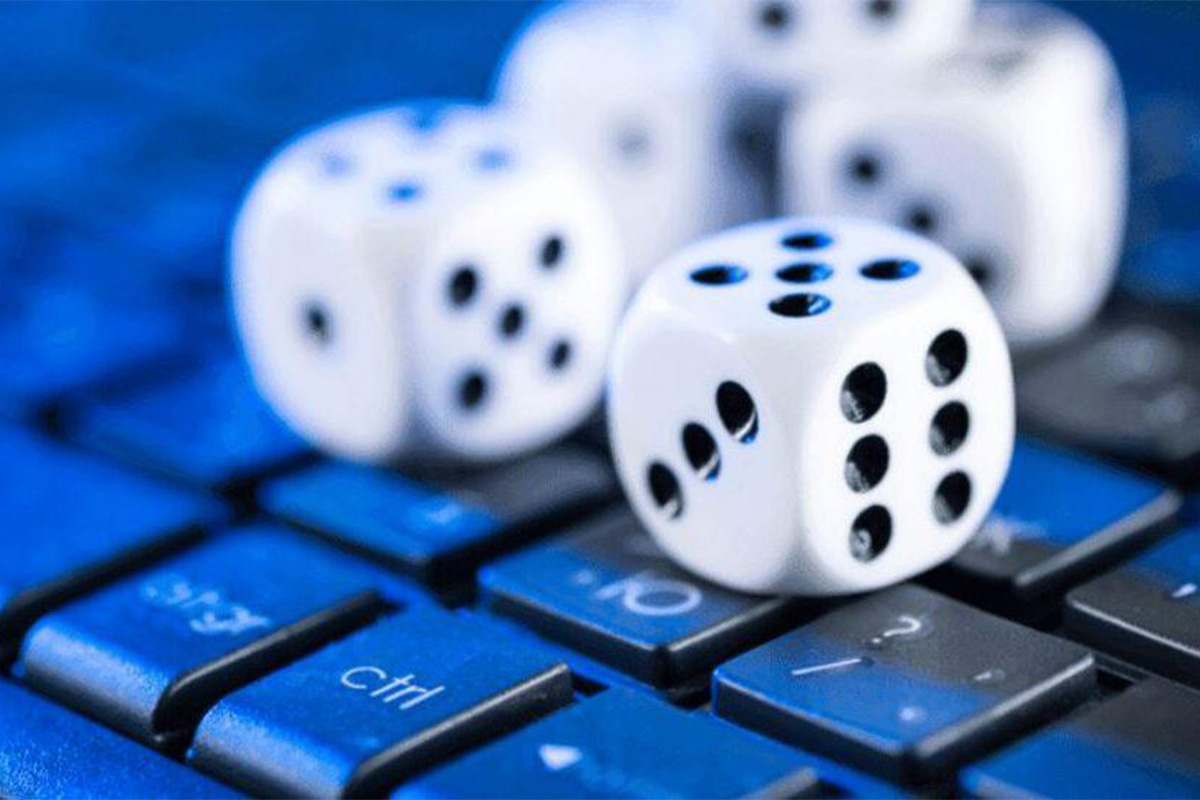 Reading Time:
3
minutes
There's no stopping the rapid rise of gambling markets and the unprecedented growth they're witnessing within their respective sectors. The United States of America has long been burdened by-laws and legislation to prevent its citizens from placing wagers and gambling on casino games – with the exception of Nevada.
However, since 2018 when the U.S. supreme court abolished PASPA (Professional and Amateur Sports Protection Act), a significant number of states have adopted total legality of gambling online and in casinos.
Gambling culture has always existed in the U.S., and the black-market era is eventually becoming a thing of the past. Emerging gambling markets such as online wagering are still illegal in many states. Still, with an undeniably positive outcome on the economy, new regulations are coming to fruition in most regions.
Thanks to federal law, online sports betting has been illegal, and, surprisingly, America took a long time to alter this downfall. The lucrativeness of the gambling markets and potential revenue is what states have missed out on. Nevada, New Jersey and West Virginia have set the precedence, showing incredible revenue figures from markets such as online sports betting.
The state of Arizona is one of the most recent areas to adopt online gambling, and if you're an Arizona native, you can take advantage of their welcome promo codes right now. Because of bonuses, greater populations, and already booming markets, Arizona, alongside New York, Maryland, North Carolina, and Indiana, are expected to enter the top 10 highest-grossing states inside this sector.
New York, in particular, has been predicted to develop into America's number one gambling state, as they'll transition into a complete gambling state in 2022. One factor in New York's expected success is their bonus offers, which could provide customers with matched deposits as high as $5,000. In addition to the large bonuses, the sheer volume of gamblers in New York should assist their expected market dominance and the state's willingness to introduce multiple licenses.
With that said, an outsider in America's sister country, Canada, is likely to become the most significant player in 2022. Both gambling and iGaming markets in Ontario are seeing huge interest from brands and players alike. With a population nearing 16 million, sportsbooks, casino enthusiasts, and 80 something brands are hunting for a license within Ontario.
Fintan Costello, the manager of BonusFinder.com, said: "While the larger established U.S. states will continue to play a crucial role in stateside growth in 2022, our index shows that newly regulated markets such as New York and Maryland will outmuscle many others due to their immense player volume potential and highly competitive markets and bonuses which many simply don't have right now.
"While the new U.S. markets will be the benchmark for other emerging and existing states, nothing will compare to Ontario, which will explode when regulated in early 2022.
"It's already a booming market pre-regulation, but we fully expect it to significantly outperform any U.S. state by some distance and for brands to race to the border to secure a significant piece of the action."
As of now, all U.S. states have the right to legalize gambling and sports betting to any level. Several gaming markets have jumped at the opportunity. These provinces are where you'll need to be located if you want to participate in locally regulated sports betting, and most of them have/ or are in the process of adopting online gambling. The complete list of states with online gambling include:
Nevada
New Jersey
West Virginia
Pennsylvania
Rhode Island
Iowa
New York
Indiana
Oregon
Illinois
New Hampshire
Michigan
Washington D.C
Tennessee
Virginia
South Dakota
Connecticut
Arizona Wyoming
Of course, over 50% of American states now provide some form of sports wagering – the fastest growing sector within the gambling market. The states above have joined the online betting market or are close to, but we anticipate that by 2024, the majority of states in America will embark on claiming their piece of the pie. The potential profits from this sector cannot be ignored, so it's no surprise that consideration has flared within so many regions in such little time.