Relationships between Regulators, Operators and Affiliates Storming the iGaming and Financial Industries discussed at Prague Gaming Summit 3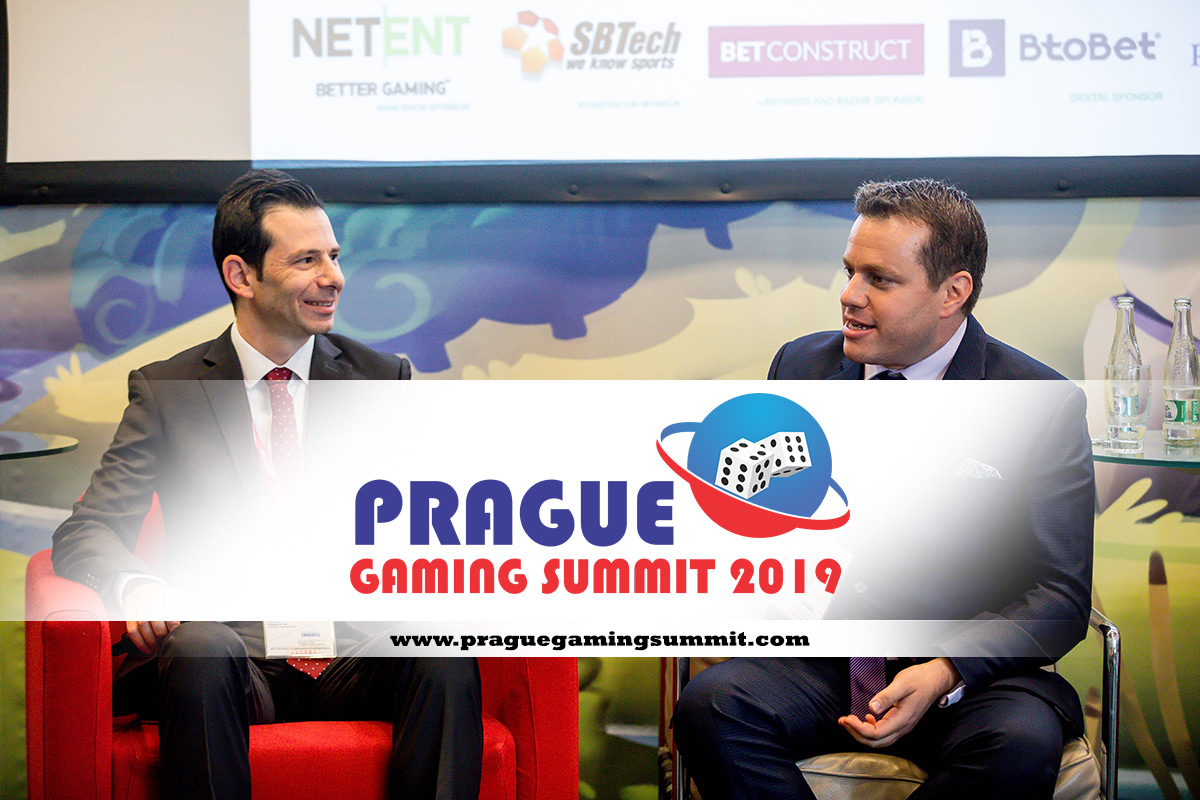 Reading Time:
2
minutes
The third edition of Prague Gaming Summit, held on the 12 of March 2019 at Vienna House Andel's Prague, will open with a thought-provoking and energizing panel discussion of operators, service providers, affiliates and expert lawyers. The experts of the panel will present a case study about the Affiliate-Operator relations and how it has been influenced by the regulators choices in 2019 and beyond.
Tal Itzhak Ron (Chairman & CEO at Tal Ron, Drihem & Co., Law Firm), along with a panel of industry experts will dissect the topic and answer a burning question of the industry, the Affiliate-Operator relations can be strained at times, so what should each party look for in a partnership in order to make sure it runs smoothly?
Find out what operators look for in a trustworthy affiliate, and discuss how we can all play a part in improving industry relations across the board. In this exclusive session affiliates, operators, lawyers and regulators discuss topics storming the industry.
As the compliance in the UK and Malta tightens – how do operators and affiliates embrace these changes?
Are players looking for other markets due to these compliance requirements?
As initiatives like trustly "Pay N Play" disrupts the way players open account –  what is the future of player acquisition and how can such initiatives propagate the tightened UK market?
As key personnel shift between the Malta Gaming Authority and Malta Financial Services Authority – can blockchain technology and cryptocurrency be the future basis for the iGaming industry?
What is the current M&A landscape for operators and affiliates?
How are the relationships between operators and white hat affiliates evolving as affiliates programs trim their affiliate partners? Are the big networks, which work on contracts with operators going to totally change the affiliate industry landscape?
What would the affiliate world look like a year from now with all the regulatory changes and the US opening for business?
The panel members will be:
Assaf Stieglitz (President, Odds1x2 Holdings)
Amir Mikay (Co-founder, TrafficLightMedia)
Yoav Dotan (Co-Founder, Affiliate Cruise and Genesis Global)
Stephanie Attias (Global Head of Regulation, Tal Ron, Drihem & Co.)
This slideshow requires JavaScript.
Don't miss out on this exciting opportunity to engage on the subject of operator and affiliate relations at Prague Gaming Summit 3! You can Register here or View the Agenda
Whether you are a new to the industry or a veteran, Prague Gaming Summit offers the opportunity to learn something new and be part of a group at the forefront of gambling industry in the Czech Republic, Slovakia, Poland, Austria, Switzerland, Germany and Liechtenstein.
The Summit will approach all regulatory and compliance related aspects of the mentioned markets and will also highlight some trending topics such as the relationships between Regulators, Operators – Affiliates, MasterCard's new requirements for Online Merchants (CFD, FX, Gaming, Crypto), understanding millennials (with emphasis on eSports, Daily Fantasy Sports an Virtual Sports), outsourcing for gaming companies, IT security, AML, KYC, CSR.
Several topics will also focus on the use of AI in sports betting industry related Big Data and in Responsible Gambling.
The program will also include a very important IMGL MasterClass that will aim to sharing the latest insights by the International Masters of Gaming Law experts about advertisement banning.
Full details about the event can be found on the official event website: www.praguegamingsummit.com
Italy's Adv Ban, Gaziano (SKS365) At Amsterdam's IGB Live!:Coming Back To The Product Is The Way"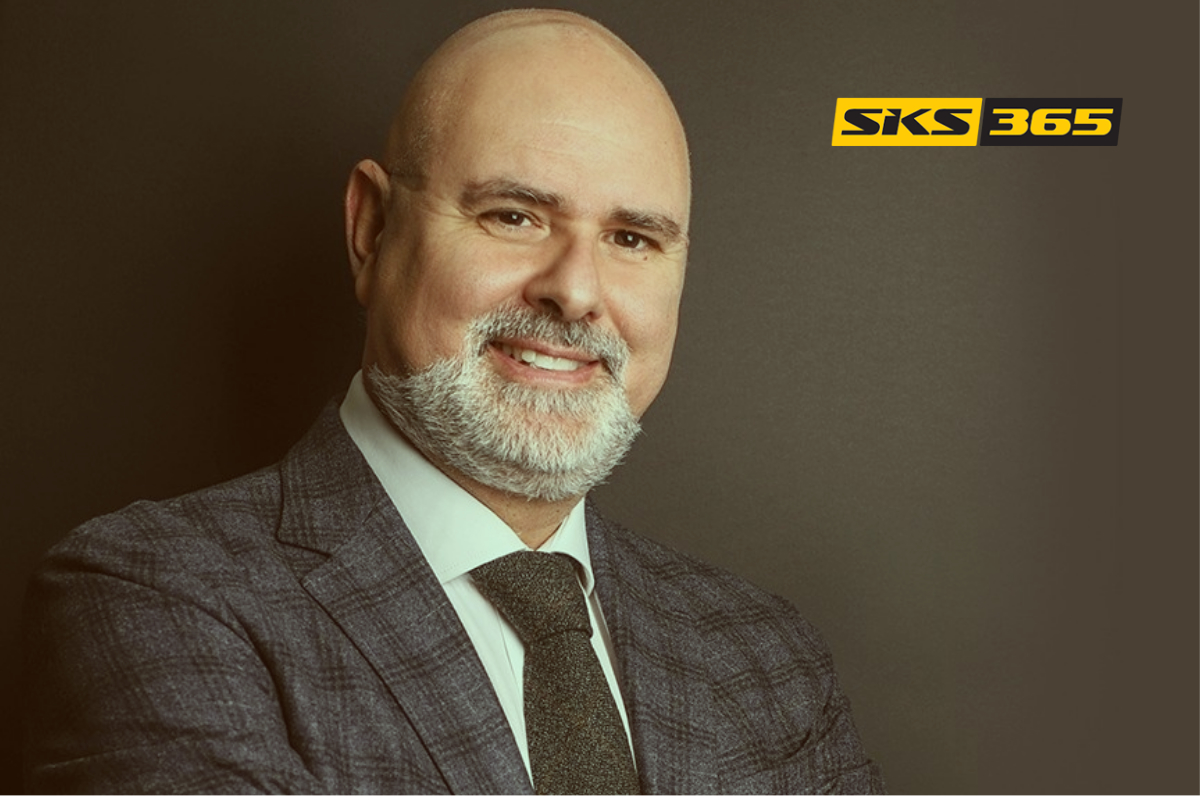 Reading Time:
2
minutes
SKS365's CMO and Country Manager spoke in day 2 of Gioco News meeting, outlining the possible reaction lines of operators and affiliates a few days after the official ad ban in Italy: "If you have a good product it will work by itself. About the affiliates: less promotion, more information."
A special focus was dedicated to the "Italy case", after the recent official entry into force of the ban on all forms of advertising and sponsorship related to the world of betting.
Francesco Gaziano, Chief Marketing Officer and Country Manager Italy of SKS365, was among the speakers about this issue: "We found ourselves in front of a very brief and synthetic legislative norm, for which the following interpretation brought about by AGCOM produced in turn, very wide scoped guide lines. Thus far, though – Gaziano added – We still remain in a phase of substantial passiveness of the market, both from Operators, affiliates and editorial groups whom are yet perusing and exploring further possible alternatives. The confusion generated by this overall approach only feeds huge uncertainty and instability, with grave repercussions on an industry that employs over 60 thousand people. At a time when the product cannot be promoted, all that remains is the product itself, to speak for itself, for this I believe that If you have a good product it will work by itself, and for sure word of mouth is not forbidden by the law."
The new scenario also concerns affiliates, on which Gaziano has focused in an attempt to identify a possible road to renewal: "In this context it goes without a doubt that our affiliates face an important business opportunity, as they will basically represent the only means of exposing the legal gaming offer to the public. In such a scenario – CMO added – it becomes clear that our affiliates will need to operate a transformation evermore oriented towards an informative and comparative nature, not just related to betting odds but the overall gaming offer as well as and not just limited to the products, but also addressing the customer's consciousness in all of protection and safety tools like self exclusion, the ban on underage gaming and so forth."
During his speech, Gaziano focused also on SKS365 commitment about the law: "We are perfectly aware that in order to maintain a joyful yet safe gaming experience, our customers still need to receive coherent informations pertinent to offers, instruments and rules. We are also perfectly aware that our communication needs to feature messages freed of all promotional elements. The overall approach is of complete compliance to the law, whereas extreme caution in our corporate and commercial communication takes the front seat."
About SKS365:
SKS365 Group is an authorized sport betting and gaming operator, one among the leaders in the Italian betting market, whereitoperates under the Planetwin365 brand. The passion for sports, driven by principals of transparency and security with the goal of creatingvalue for the Entertainment industry are allelementsthat SKS365 offersits clients to furtherdevelop the gaming experience and expand business opportunities for all commercial partners.
Through the Planetwin365 brand, SKS365 offers a unique and diversified gaming experienceboth online – via the Planetwin365.it website – and offline, through a retail network of 1000 shops allaround the Italian territory.
GambleRock.com Launches a Social Online Gambling Community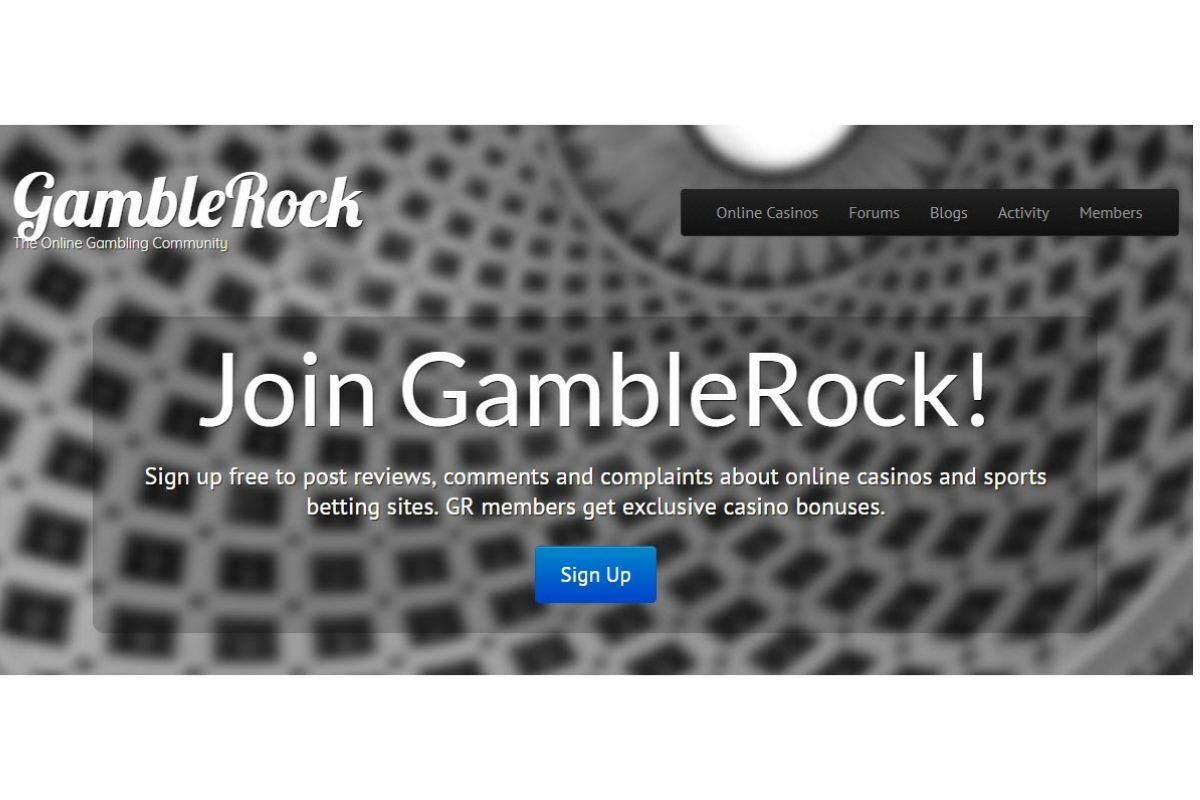 Reading Time:
2
minutes
Introducing, GambleRock.com! Players, affiliates and gaming sites are all welcome to join the fastest growing community for the online gambling industry
A newfangled online casino community is now live for gamblers looking for the freshest gaming news, honest casino reviews, top 10 rankings and prodigious welcome bonus offers. Introducing, GambleRock.com! Players, affiliates and gaming sites are all welcome to join the fastest growing community for the online gambling industry.
The website is free for everyone and connects gamblers directly with online betting sites through its social media like features: private messaging, friends and followers, status updates, activity feeds, WordPress blogs and community discussion forums.
Launched in May 2019, the social gambling community already has members sharing their thoughts and providing helpful tips in the GambleRock forum. It aims to connect players with affiliates, casinos and sports betting websites. The community also provides trusted online casino reviews and lists the top ranked gambling sites organized by country. i-Gaming affiliates and casino affiliate programs are encouraged to share information about their websites and develop business brand pages on gamblerock.com.
GambleRock members have discussions on different topics in the community forum. Players will find exclusive casino bonuses and new casino promo codes from highly trusted gambling websites. Active discussion categories for online betting matters are accessible in the forums. GambleRock offers members a free dispute and mediation service for any complaints they have with an Internet gambling site. Submit your complaint to the online casino complaints forum and they'll contact you to try and help you collect payments and resolve the matter (no cost to you).
The GambleRock top 10 online casinos list is for people who want to play for real money. In addition to their current rankings, they are also developing further lists of trusted online casinos based on the country where players are located in. The reviews are trustworthy, reliable and to the point. Learn useful betting strategies for casino games before making your decision on where to play.
Stay abreast with gambling laws and other issues affecting the online gambling community. Dive deep into the news and read important and extensive news from the industry. Its noteworthy news stories are gathered from credible news sources like CNN, Wall Street Journal, BBC News, Bloomberg, AP News, etc. Every gambling news story that you'll read on GambleRock is from a trustworthy source.
Source: GambleRock
CasinoFair launches pioneering real-time referral program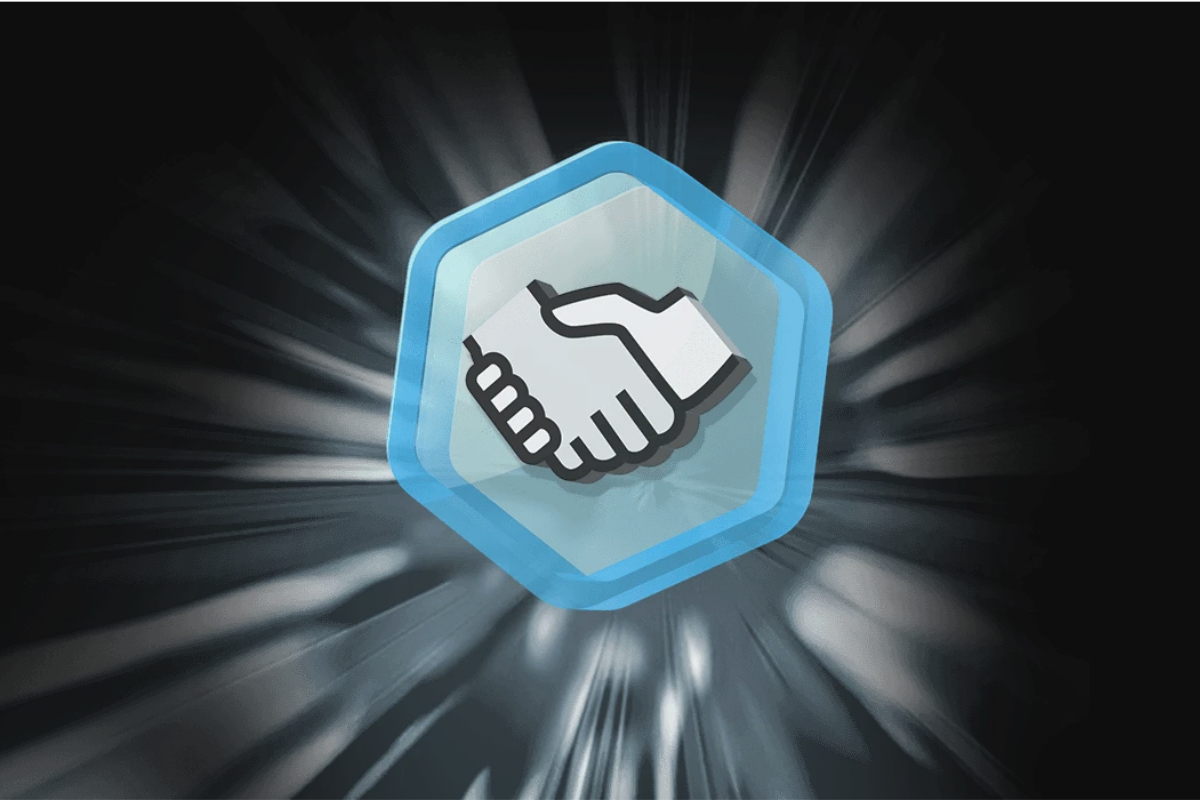 Reading Time:
2
minutes
'Famous For Fairness' CasinoFair, has today launched its game changing referral programme.
The technology, leveraged using the FunFair platform, guarantees real-time payments, and full transparency throughout, and anyone can sign up and earn as a referrer immediately.
The limited time Universal Offer at launch will deliver instant revenue to partners in real time direct to a nominated Ethereum wallet at the end of every affiliated game session.
Referrers no longer need to wait until the month or quarter end to receive payment, with smart contract technology ensuring revenues are paid as players play, and with all earnings transparent on the blockchain.
CasinoFair pays commissions on wagers guaranteeing income, paid in FUN, no matter if the player wins or loses, marking a progressive move away from the more traditional format based on player losses and luck, which regularly sees affiliates lose out.
The program will add an extra social dimension to CasinoFair's new generation of casino offering, complementing its millennial-focused games portfolio and Guaranteed Fair technology.
Lloyd Purser, MD of CasinoFair, said: "We're truly excited to launch this groundbreaking new affiliate technology which we see as the future of affiliate partnerships.
"We'll be showcasing our real time, guaranteed payments and drastically cut admin to partners for the first time at iGB Live next week, and we encourage all to come along and see our innovation first hand on stand E16."
To mark the launch of this innovative program, CasinoFair is running a promotion which will see the top three referrers by their player wagers rewarded with a prize pool of 500,000 FUN.
For more information and for those interested in becoming a referrer can sign-up here, while organisations looking to become an affiliate partner can register their interest here.
CasinoFair and FunFair Technologies will be showcasing this technology for the first time on stand E16 at iGB Live!, Amsterdam, 17-18th July.