Relationships between Regulators, Operators and Affiliates Storming the iGaming and Financial Industries discussed at Prague Gaming Summit 3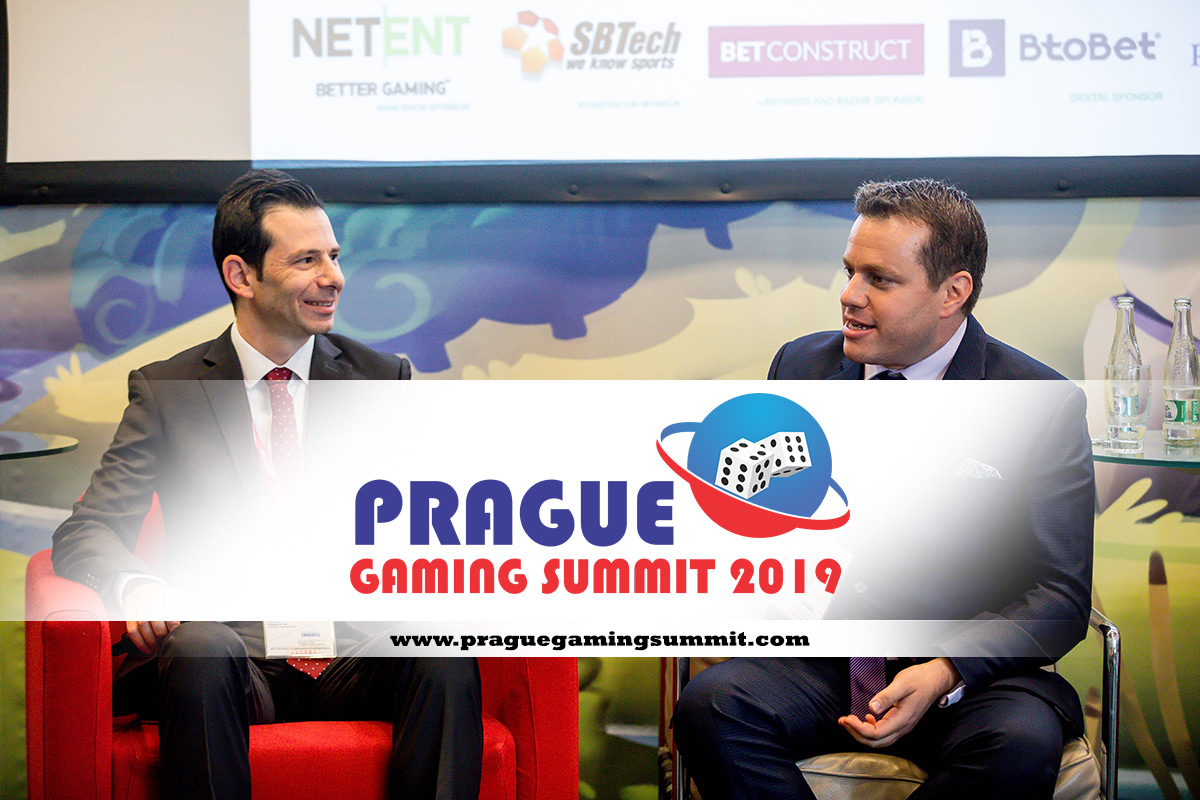 Reading Time:
2
minutes
The third edition of Prague Gaming Summit, held on the 12 of March 2019 at Vienna House Andel's Prague, will open with a thought-provoking and energizing panel discussion of operators, service providers, affiliates and expert lawyers. The experts of the panel will present a case study about the Affiliate-Operator relations and how it has been influenced by the regulators choices in 2019 and beyond.
Tal Itzhak Ron (Chairman & CEO at Tal Ron, Drihem & Co., Law Firm), along with a panel of industry experts will dissect the topic and answer a burning question of the industry, the Affiliate-Operator relations can be strained at times, so what should each party look for in a partnership in order to make sure it runs smoothly?
Find out what operators look for in a trustworthy affiliate, and discuss how we can all play a part in improving industry relations across the board. In this exclusive session affiliates, operators, lawyers and regulators discuss topics storming the industry.
As the compliance in the UK and Malta tightens – how do operators and affiliates embrace these changes?
Are players looking for other markets due to these compliance requirements?
As initiatives like trustly "Pay N Play" disrupts the way players open account –  what is the future of player acquisition and how can such initiatives propagate the tightened UK market?
As key personnel shift between the Malta Gaming Authority and Malta Financial Services Authority – can blockchain technology and cryptocurrency be the future basis for the iGaming industry?
What is the current M&A landscape for operators and affiliates?
How are the relationships between operators and white hat affiliates evolving as affiliates programs trim their affiliate partners? Are the big networks, which work on contracts with operators going to totally change the affiliate industry landscape?
What would the affiliate world look like a year from now with all the regulatory changes and the US opening for business?
The panel members will be:
Assaf Stieglitz (President, Odds1x2 Holdings)
Amir Mikay (Co-founder, TrafficLightMedia)
Yoav Dotan (Co-Founder, Affiliate Cruise and Genesis Global)
Stephanie Attias (Global Head of Regulation, Tal Ron, Drihem & Co.)
This slideshow requires JavaScript.
Don't miss out on this exciting opportunity to engage on the subject of operator and affiliate relations at Prague Gaming Summit 3! You can Register here or View the Agenda
Whether you are a new to the industry or a veteran, Prague Gaming Summit offers the opportunity to learn something new and be part of a group at the forefront of gambling industry in the Czech Republic, Slovakia, Poland, Austria, Switzerland, Germany and Liechtenstein.
The Summit will approach all regulatory and compliance related aspects of the mentioned markets and will also highlight some trending topics such as the relationships between Regulators, Operators – Affiliates, MasterCard's new requirements for Online Merchants (CFD, FX, Gaming, Crypto), understanding millennials (with emphasis on eSports, Daily Fantasy Sports an Virtual Sports), outsourcing for gaming companies, IT security, AML, KYC, CSR.
Several topics will also focus on the use of AI in sports betting industry related Big Data and in Responsible Gambling.
The program will also include a very important IMGL MasterClass that will aim to sharing the latest insights by the International Masters of Gaming Law experts about advertisement banning.
Full details about the event can be found on the official event website: www.praguegamingsummit.com
Raketech expands into Canada with CasinoFever.ca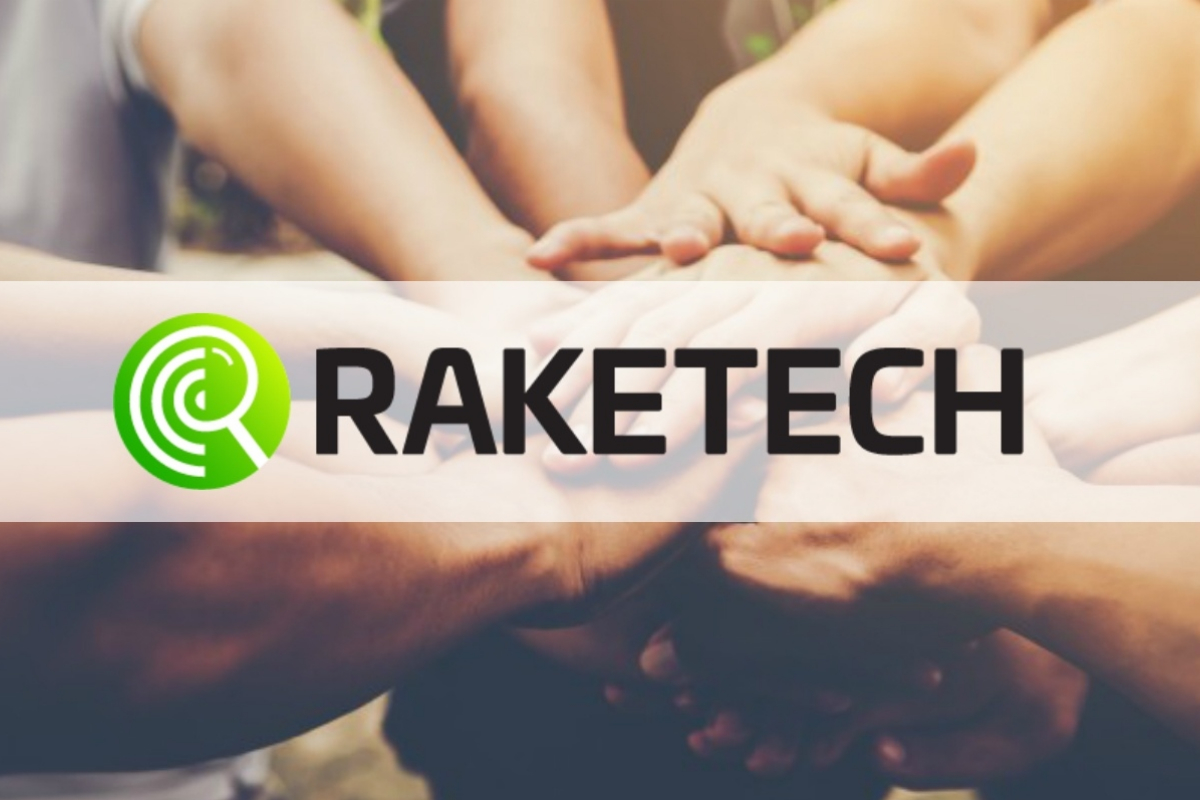 Reading Time:
1
minute
Raketech, a leading online affiliate and content marketing company, has strengthened its international footprint with the launch of CasinoFever.ca, a new online casino comparison website tailored for the Canadian market.
CasinoFever.ca will provide users in Canada with a comprehensive guide to the online casino world, offering reliable product, operator and bonus reviews, as well as useful tips and news related to the online casino world.
Michael Holmberg, CEO of Raketech said: "The launch of CasinoFever.ca further establishes Raketech's strategy to expand into North America, a continent where we are currently developing a handful of sites that see increasing traffic trends. CasinoFever.ca is one of those sites and has already converted its first ever user into a new casino player at one of our partners."
The website was developed by the people behind the successful CasinoFeber.se product, which has grown considerably in short space of time to become one of Sweden's most popular casino comparison sites. CasinoFever.ca runs on the same platform and will be continually improved to help guide Canadian players to the best available online casinos.
Michael Holmberg concluded: "I am happy to witness our beneficial partnership model with CasinoFeber.se – one of Sweden's most successful casino products in recent times – successfully enter an overseas market in the form of CasinoFever.ca. This is a stamp of quality for our operational model, that offers an opportunity for entrepreneurs to join forces with Raketech post-acquisition and grow the business together."
Raketech launches new consumer casino project Rapidi.com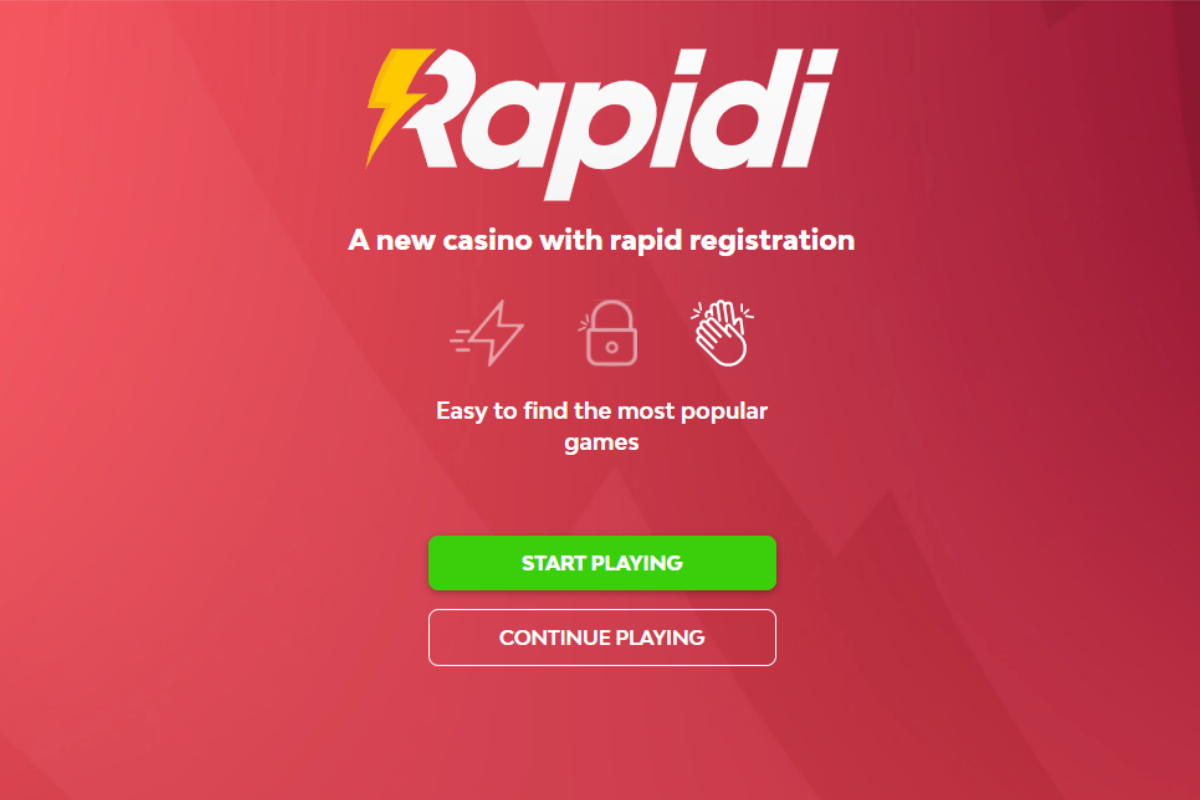 Reading Time:
2
minutes
Raketech, a leading online affiliate content marketing company, today announced the launch of its new consumer-facing online casino product called Rapidi.com. The new casino site will cater to players looking for a fast, secure and user-friendly online casino experience, while providing Raketech with valuable data insight.
Rapidi.com offers players a new place to experience the most popular casino games, live casino and online slots, without time-consuming registration and complicated withdrawal procedures by using Trustly's innovative Pay N Play payment solution. The project was developed via Raketech's Lab and will collect player activity that will be used to enhance Raketech's core affiliate assets and improve lead conversion.
Michael Holmberg, CEO of Raketech, commented: "I'm excited to launch a new product vertical that will support growth across Raketech's core business and provide new insight to share in dialogue with our partners – the gaming operators – as part of our strategy to deliver win-win partnerships. We never stop learning and have a data-driven approach to improving our products and business strategy. Rapidi will help us study a modern casino player's behaviour and gain insight to help us understand more about the performance of our products and increase conversion. We will analyse the results to better serve our users with quality content and generate valuable leads for our partners."
Rapidi.com is currently available to players in Sweden and Finland, with other European markets on the horizon. The product is powered by the Together Gaming B2B platform operating under a Malta Gaming Authority and Swedish Gambling Authority licenses. Rapidi.com will be promoted across Raketech's portfolio of consumer affiliate sites and marketing channels.
About Raketech Group:
Raketech is a leading online affiliate and content marketing company, with expertise in delivering comparison services for sports and gaming, online guides, communities and social media products in primarily the Nordic region and the UK. Through some 20 flagship brands, Raketech guides sports and gaming enthusiasts to the best possible services, while also delivering high-quality traffic and leads to its partners. Raketech grows both organically and via acquisitions and operates its business in accordance with a clear framework for responsible affiliate marketing services. The company's shares are listed in Nasdaq First North Premier with ticker RAKE. Erik Penser Bank AB is the company's Certified Adviser (certifiedadviser@penser.se / +46 8 463 83 00). For more information, visit www.raketech.com.
Matching Visions Opens Shop in Lithuania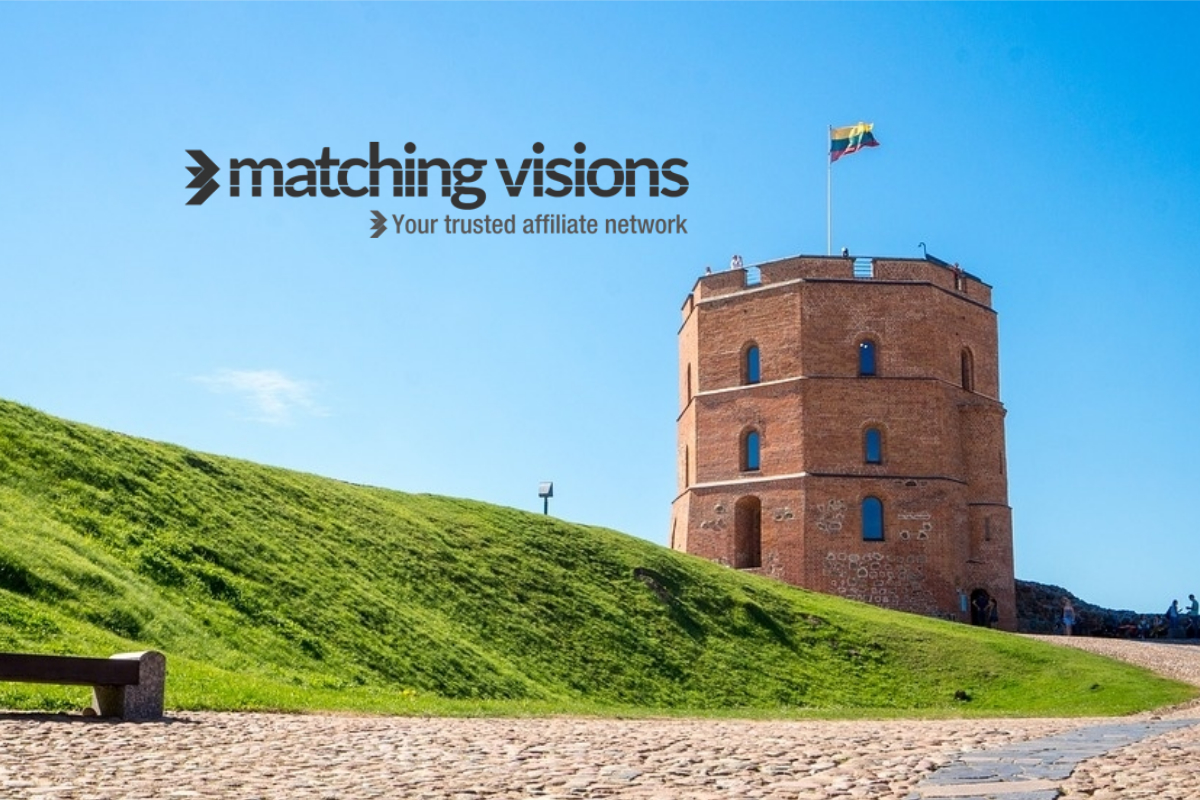 Reading Time:
2
minutes
It's official, Matching Visions have opened their doors in Lithuania! With offices situated in Malta and Denmark, Matching Visions decided to broaden their horizons further by opening an office in Lithuania.
This began due to the company hiring quite a few Lithuanian employees and felt the need to grow at a speedy rate. First to join the Matching Visions team was Agnė Galvelytė in 2018. This opened the doors to the idea of hiring more people and opening an office.
Running the office in Lithuania, will be Matching Visions brand new hire, Alanas Ivšinas. This top affiliate manager joins Matching Visions from the successful Oddschecker Global Media. This is what he had to say:
"After few amazing years at Oddschecker Global Media (ex. iBus Media), it is time for me to take a new step and pursue other career opportunities in the gambling industry. Most in the gaming industry are very well aware about one of the best affiliate networks – Matching Visions, and knowing Dennis personally, made the decision that much easier to make the move.
Lithuania is an amazing country, known for its talented people who are looking for their next steps in the international market. There is no doubt that this market can help Matching Visions create some new ideas and find new opportunities."
Currently, there are 4 great Lithuanian employees working for Matching Visions and we can only imagine this will strengthen them in many industries. What did, CEO, Dennis Dyhr-Hansen have to say?
"We are always on the look out for the best opportunities. Opening an office in Lithuania was definitely the next step for us as our team is growing quite quickly. We have secured a great spot and are pleased to announce the joining of Alanas Ivšinas to our team.
We have also hired some other great Lithuanian employees and can only see more success on the horizon!"
Matching Visions have officially opened their doors and are looking forward to conquering more in the future!