BMM Testlabs Named as Best Lab in Romania in 2018 by Casino Life and Business Magazine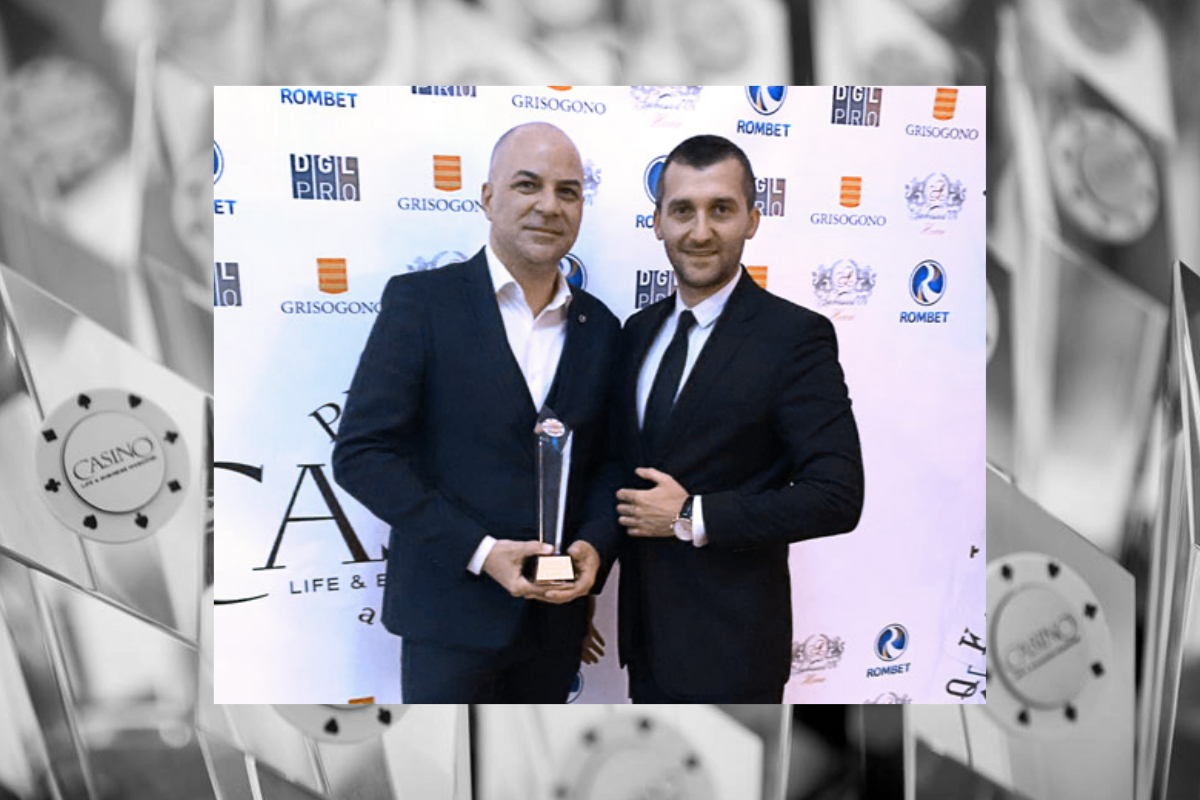 Reading Time:
2
minutes
BMM Testlabs, the world's best gaming testing laboratory and technical consultancy, is pleased to announce that it has been named as the 'Best Certification Laboratory' in Romania for 2018 at the 12th Annual Casino Life and Business Magazine Gala. Vlad Dicu, Commercial Director, BMM Romania accepted the award on behalf of BMM at an evening gala held in Bucharest.
Dicu commented, "We're honored to have received this prestigious award from Casino Life and Business and are thankful for all industry participants and of course our customers who voted for BMM Romania in recognition of our efforts to provide the highest quality certification, inspection, and audit services in the Romanian land-based and iGaming market. We are committed to earning our place as the #1 choice for our customers each and every day."
Gene Chayevsky, EVP Europe and South America and General Manager of BMM Romania added, "I am extremely proud of our Romanian team for achieving such recognition in the first year of operation of our Bucharest lab and would like to thank our customers for this vote of confidence. As the first and only global lab with a presence in Romania, we look forward to playing a proactive role in the continued development of the Romanian gaming market and to bringing best in class quality and integrity in gaming product certification and inspection to our customers."
about BMM
BMM is the longest established and most experienced private independent gaming certification lab in the world, providing professional technical and regulatory compliance services to the gaming industry since 1981.
At its core, BMM is a systems-expert company that has provided consulting for and tested many of the largest gaming networks and systems over the last 37 years. In addition, BMM has been successfully testing and certifying the full scope of Class III casino products for over two decades.
BMM authored the first set of independent gaming standards in 1992 and the first set of online gaming standards in 2001.
BMM employs some 350 people in 14 global locations and serves over 440 jurisdictions.
BMM's world headquarters are in Las Vegas (USA), with offices in Mexico City (Mexico), Lima (Peru), Melbourne and Sydney (Australia), Singapore, Macau (SAR, China), Moncton (Canada), Buenos Aires (Argentina), Barcelona (Spain), Vienna (Austria), Bologna (Italy), Midrand (South Africa) and Bucharest (Romania).
For more information on BMM Testlabs, please visit bmm.com
Greentube draws on over a decade of insights in latest partnership with Georgian supplier Adjarabet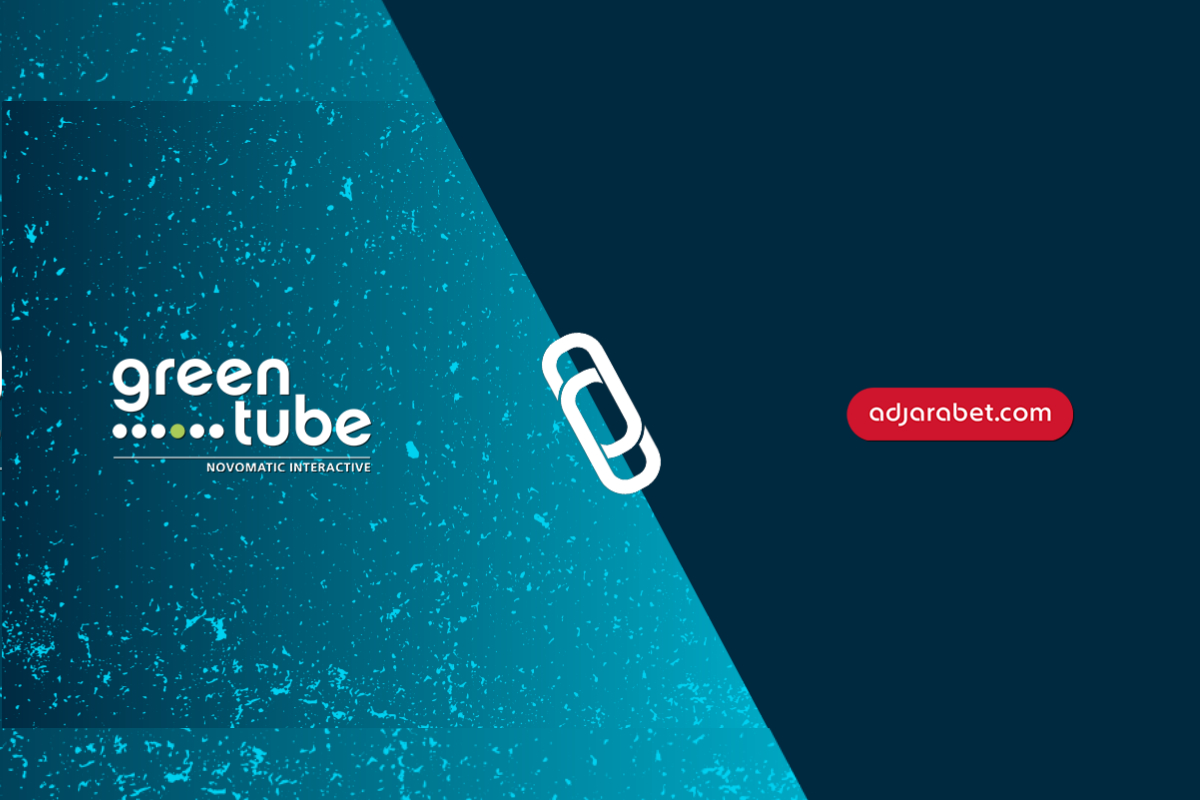 Reading Time:
1
minute
Greentube, the NOVOMATIC Interactive division, is excited to announce its latest partnership with Adjarabet, Georgia's largest online betting and casino operator.
As the result of a swift and seamless integration of Casino Adjarabet via the Greentube platform, Georgian customers are now enjoying market-leading slot titles such as Book of RaTM deluxe, Sizzling HotTM deluxe and Lucky Lady's CharmTM on the Adjarabet website.
Greentube's parent company NOVOMATIC entered the Georgian market over 10 years prior to this recent partnership and it is with their intel concerning Georgian market preferences that Greentube and Adjarabet have made their careful and customised initial game selection of over 100 titles. As highlighted through the NOVOMATIC findings, this selection was heavily driven by consumer preference towards fruit games.
Tom Hutchinson, Director of Casino at Adjarabet, commented: "We're extremely excited to have added Greentube games onto Adjarabet. Greentube is a very popular and well-known online casino games vendor in Georgia and its games, specifically the blue-chip titles from NOVOMATIC have a very strong presence in land-based casinos here. For that reason, I'm positive Greentube will be one of the top suppliers we offer at Adjarabet."
Armen Tatarevic, Greentube Key Account/Sales Manager, added: "Going live with Adjarabet certainly marks a milestone for Greentube. Adjarabet is the Georgian market leader which makes us proud to welcome them on board. Greentube and NOVOMATIC games have proven to be players' favourites in Georgia, both land-based and online. We are convinced that Adjarabet's players will enjoy playing our full suite of feature-rich slot, jackpot and fruit games, to get a taste of what will be coming to casino floors in Georgia in the near future."
Gambling industry advertising regulation updates presented by Dan Iliovici (ROMBET) at CEEGC 2019 Budapest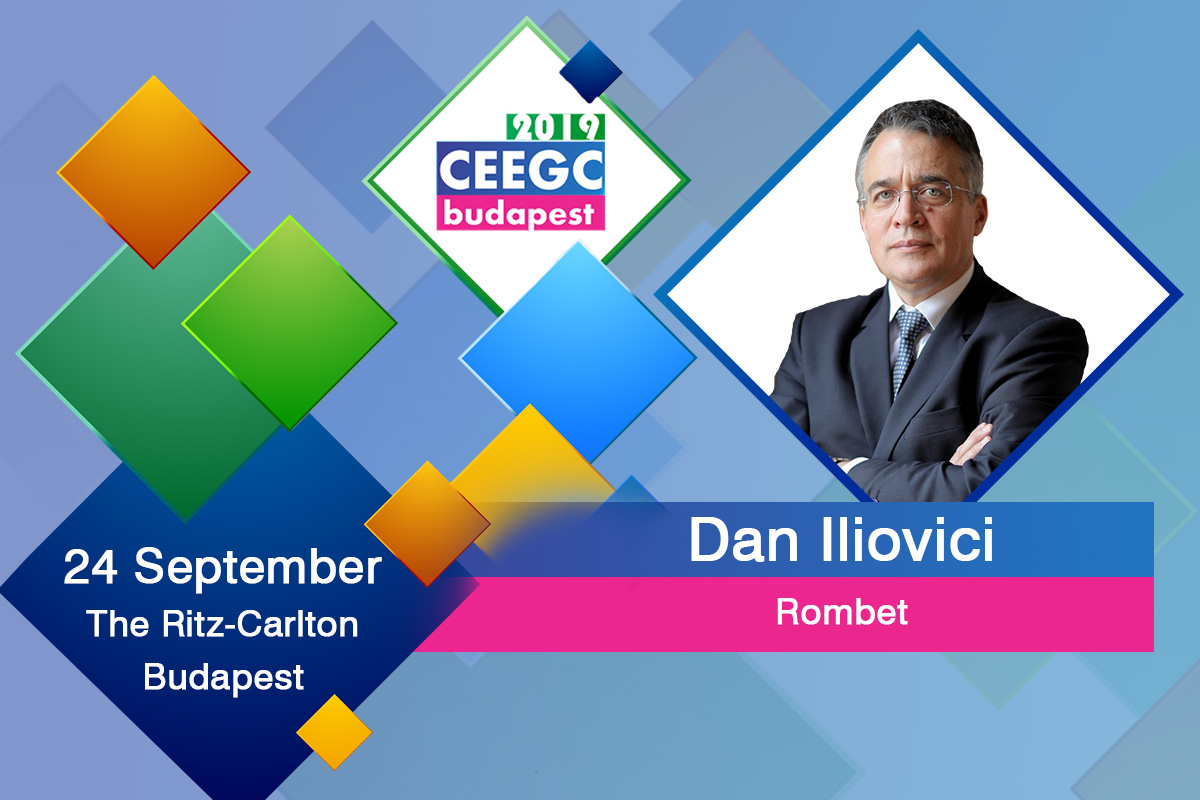 Reading Time:
2
minutes
Vice President of ROMBET and former regulator, will present some of the latest developments and regulatory updates regarding advertising in the gambling industry.
Gambling operators are facing harsh fines all around Europe at this moment when it comes to stepping over the boundaries that are set by local laws regarding advertising.
While some of these laws that are in force are fully accepted by the industry and considered "moral", there are some cases in which the regulator and legislator have not understood that in order to drive business and bring income taxes to the state budget, operators have to be pro-active in advertising.
At the 4th edition of the yearly Central and Eastern European Gaming Conference, which takes place on the 24th of September at the Ritz-Carlton Budapest, Dan Iliovici, the Vice President of Rombet will join the "Regulated Central and Eastern European jurisdictions" compliance panel discussion and share the latest insights on the subject.
Dan Iliovici is the former Romanian regulators and has been a guest speaker of CEEGC Budapest for the past 2 years.
About Dan Iliovici
Dan Iliovici is the Vice President of ROMBET – Romanian Gambling Organizers' Association, one of the most important associations of the industry.
With rich experience in the gambling industry, former President of the Romanian gambling regulator – The National Gambling Office, Dan Iliovici is one of the personalities who contributed the most to industry's professionalization. Along the years, he was involved in the Romanian market transformation into a consolidated and transparent industry, with a strong focus on responsible gambling.
Make sure you take advantage of this unique opportunity of learning and networking with the gambling industry in the CEE and Balkans region via the CEEGC platform which is committed to bringing together industry shareholders and government officials from the region on a yearly base.
Register here or View the Agenda!
Browse the official event website here: www.ceegc.eu
Clover Link Acclaimed In Georgia
Reading Time:
2
minutes
CLOVER LINK installed at Pascha Global Casino in Batumi
CLOVER LINK from APEX gaming continues to break new boundaries. Pascha Global Casino in Batumi (also known as Medea Casino) has installed the CLOVER LINK BIG ISLAND in the centre of its very busy casino.
This BIG ISLAND consists of 8 Pinnacle Premium Curved slots, each with three 27" screens. The design concept has contributed to the success of CLOVER LINK as the large overhead display gives clear information on the current jackpot status and can be seen from near and far. This is a contributing factor why players feel drawn to CLOVER LINK.
"Our customers get so much entertainment value from CLOVER LINK. We now offer this as a Multi Game and players have four games to choose from. Casino management here is delighted to have this", commented Georgi Lungolov, International Sales Manager, at APEX gaming.
"This is very true", added Mr. Alp Karakoyun, Slot Manager at Pasha Global Casino Batumi. "We appreciate how future-oriented the APEX gaming team is. The vast majority of our customers are drawn to the CLOVER LINK game. Nevertheless, we are seeing that a number of our customers appreciate the Multi Game variety and enjoy the other three games as well. This gives us even more value for our money."
CLOVER LINK is the jackpot game everyone is talking about in the global casino industry. The number of new customers is still sharply rising as Kubilay Özer, Global Sales Director for APEX gaming confirmed, "We are truly taking gaming to the next level. Demand for CLOVER LINK is fantastic and we are being kept extremely busy in our production department. Coming back to Pasha Global Casino, we are very proud that our BIG ISLAND has been installed here. Alp has given us excellent feedback – of which we are very proud".