LeoVegas launches Swish in Swedish market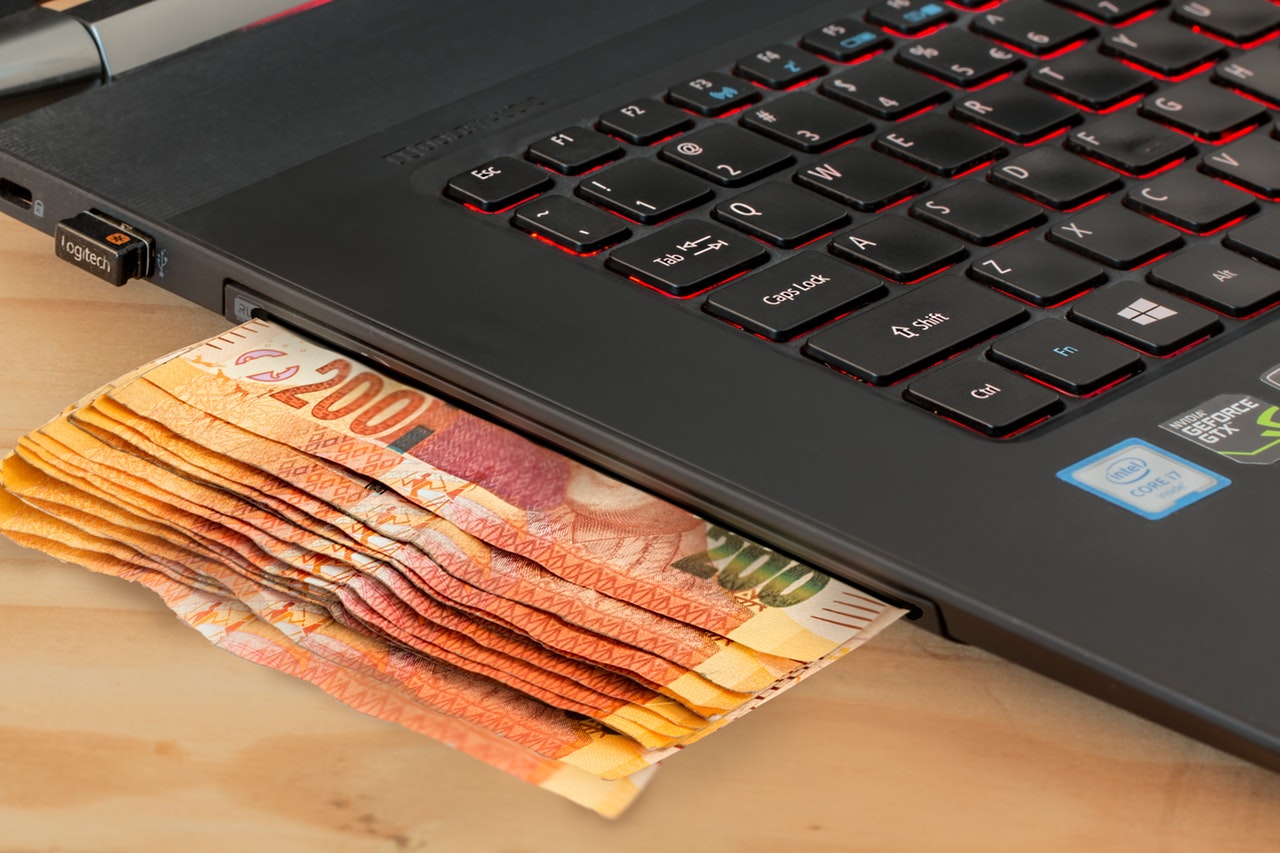 Reading Time:
2
minutes
LeoVegas is today launching Swish for the Swedish market on leovegas.com. Swish is currently Sweden's most popular and highly used payment service and is regularly used by 6.7 million Swedes. With the launch of Swish, LeoVegas' transaction costs in the Swedish market are expected to decrease significantly.
The re-regulation of the Swedish gambling market on 1 January allows LeoVegas to work more closely with banks and popular local payment services such as Swish. This new payment service both strengthens the offering and will contribute to further cost efficiency for LeoVegas.
"Today Swish has 6.7 million users and 180,000 connected businesses. We are super pleased with our continued growth and that Swish is now being offered as a payment method on a growing number of platforms," comments Anna-Lena Wretman, CEO of Getswish AB, the company that owns the payment service Swish.
"LeoVegas' goal is to offer the ultimate gaming experience for our customers, and we are now making this even better with the launch of Sweden's fastest deposit method via Swish. Faster than this, you cannot make your payments and we are living up to our epithet: 'lightning-fast deposits'. In addition, customers are securely identified via BankID. The fact that 63% of all Swedes use Swish every week[1] shows how popular Swish is, and it is therefore extra exciting that LeoVegas is now offering the favourite way of making payments in Sweden. Our teams have worked intensively to be able to launch immediately after the turn of the year. That we are also lowering our transaction costs makes this a win-win arrangement and exemplifies the new opportunities for LeoVegas in the Swedish market," comments Gustaf Hagman, LeoVegas' Group CEO.
---
[1] https://www.getswish.se/content/uploads/2018/06/Swish-Va%CC%88xer_press.pdf
For further information, please contact:
Gustaf Hagman, President and CEO: +46 (0) 8 410 367 66, [email protected]
Philip Doftvik, Director of Investor Relations and Corporate Finance: +46 73 512 07 20, [email protected]
About the LeoVegas mobile gaming group
LeoVegas' passion is "Leading the way into the mobile future". LeoVegas is the premier GameTech company and is at the forefront of using state-of-the-art technology for mobile gaming. A large part of this success can be credited to an extreme product and technology focus coupled with effective and data-driven marketing. Technology development is conducted in Sweden, while operations are based in Malta. LeoVegas offers casino, live casino and sports betting, and operates two global and scalable brands – LeoVegas and Royal Panda – as well as a number of local brands in the UK. The company's shares are listed on Nasdaq Stockholm. For more about LeoVegas, visit www.leovegasgroup.com. 
About the Swish payment service and Getswish AB
Swish started as a cooperation between six of the largest banks in Sweden and allows fast payments from customers' bank accounts. Today Swish has more than 6.7 users and some 180,000 connected businesses and was Sweden's most recommended brand both in 2017 and 2018. Swish is a service owned by Getswish AB.
A Portrait of the Typical Esports Bettor, by LOOT.BET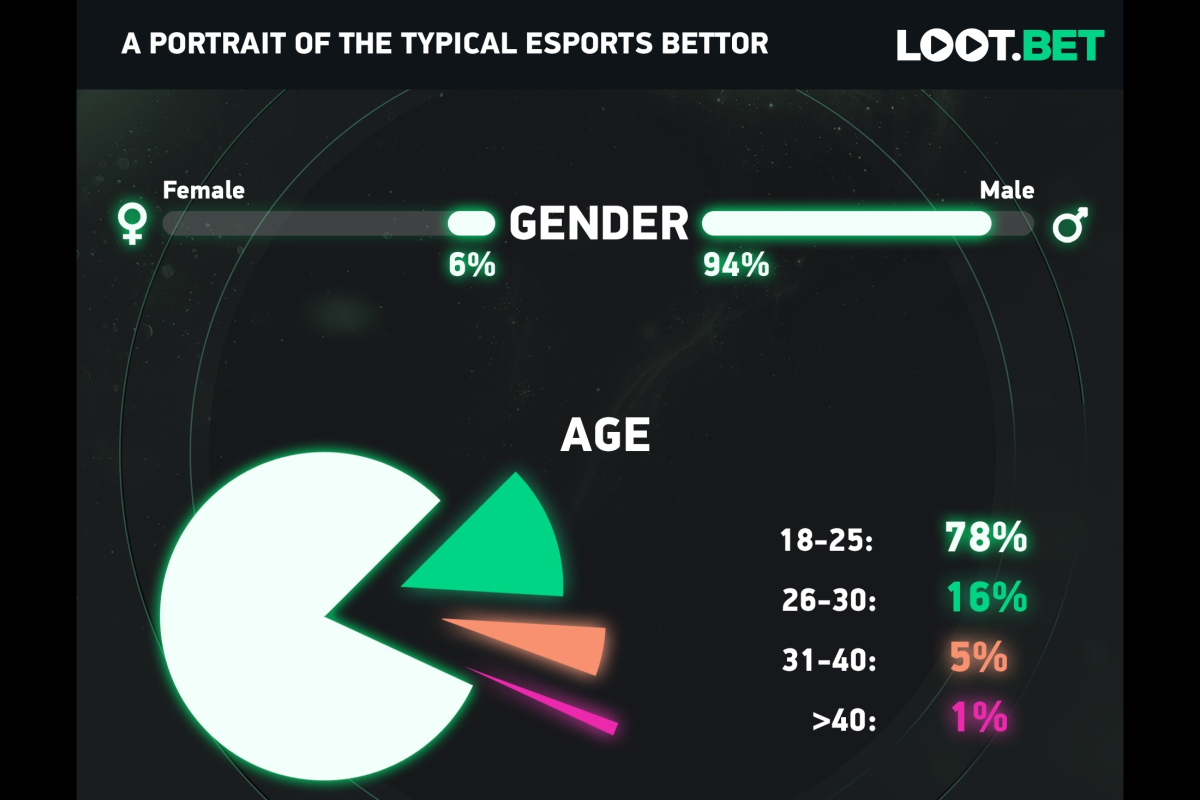 Reading Time:
3
minutes
Who exactly is the typical esports bettor? Do they also bet on traditional sports or gamble at online casinos? What kind of work do they do and what interests do they have? How much and how often do they bet? To succeed in the esports betting industry, it's crucial to understand esports bettors, so specialist esports bookmaker LOOT.BET has put together a portrait of the typical esports bettor, based on extensive research. 
Esports bettors are young, career driven, and single
Like the esports audience in general, esports bettors tend to be young. The vast majority, some 78% of LOOT.BET's users, are aged 18-25, while 16% are 26-30, just 5% are 31-40, and a mere 1% are 41 or older. Curiously, bettors from Western countries tend to be a little older, at an average age of 24, than the CIS where the average is just 21.
In terms of occupation, the typical esports bettor from the West tends to be a novice specialist or a junior manager, while the average esports bettor in the CIS region is a university student. In both cases, they are unmarried and have no children.
Perhaps unsurprisingly, the vast majority of esports bettors are male – making up some 95% in 2018. However, it is possible that things are starting to change, with females growing from 5% in 2018 to 6% in 2019.
Esports bettors have little interest in traditional gambling
According to LOOT.BET's research, 64% of esports punters bet exclusively on esports, and 67% are open to betting on more than one esports discipline. However, only 24% of esports bettors occasionally wagered on major sporting events, and just 12% bet on traditional sports systematically.
Also, esports bettors, being younger, are far less likely to gamble at online casinos than traditional sports punters – who tend to be significantly older. Illustrating this, as little as 3% of esports bettors regularly try their luck at online casinos, and only 20% even enjoy an occasional gamble. The vast majority, some 77%, say they are not interested in such kind of gambling at all.
Esports bettors are clued up, engaged, and passionate
Esports bettors are very clued up, with almost all of them following industry news. 54% use dedicated news sites and forums, 42% prefer social media, but just 4% don't feel the urge to keep abreast of esports events and updates.
In terms of lifestyle and interests, typical esports punters are very engaged with non-esports video games, regularly follow various streams, and love cosplay. They are also very switched on to video and music content, tend to follow sports (especially football), and are often techno-geeks with a passion for travel and social media.
Discussing the findings, Paul Brel, Head of Communications at Livestream, LOOT.BET's operating company, explained:
"The difference between esports bettors and traditional bookmakers' clients is huge, and the matter is not just – and not even so much – in the age gap which in itself implies certain distinctions.
"Esports fans breathe cutting-edge technologies; they are very mobile, yet so involved with the community; they are more likely to rely on their knowledge and skills rather than on luck; for them, esports is not just a hobby but a lifestyle – which you wouldn't say about a regular classic sports bettor. We believe that only those operators who understand this and try to find an approach to this specific audience, which is very new to the betting industry, have a chance to succeed in the esports betting market."
Esports bettors love live and love mobile
In terms of esports betting trends, LOOT.BET is seeing the rapid growth of live betting and the continued migration from desktop to mobile devices. To give a sense of the shift, over the course of 2019 the share of live bets jumped from 52% to 75%, while mobile traffic rocketed from 50% to nearly 70%.
Esports bettors are spending more money, more often
Another clear trend is esports punters betting more money, and betting more frequently. In 2019 the average number of bets per user, per month, across all disciplines increased by 11%. The title seeing the biggest increase, at 15%, was Counter-Strike: Global Offensive, while the other games from the "big three", League of Legends and Dota 2, registered increases of 10% and 6% respectively. Bet size over the year increased even more dramatically – 20% across all disciplines, breaking down to 24% for League of Legends, 22% for Counter-Strike: Global Offensive, and 15% for Dota 2.
"We associate the simultaneous rise in the frequency and size of bets with several factors. Firstly, esports betting is becoming a key hobby, on which one is ready to spend significant money, for more and more people. Secondly, the esports audience's trust in betting is increasing, and so is their willingness to risk larger sums.
"And naturally, the rise is determined by the extension of the noteworthy matches pool and development of betting lines – which refers to the whole esports betting industry. There is a bold assumption that in 10-20 years, esports will catch-up with classic sports by volumes of bets, and, considering the foregoing as well as the fast esports audience expansion, we treat this forecast as an eligible one", commented Paul Brel.
The research is based on LOOT.BET's internal statistics and an email poll of customers.
Slotegrator Forges a New Partnership With Betsolutions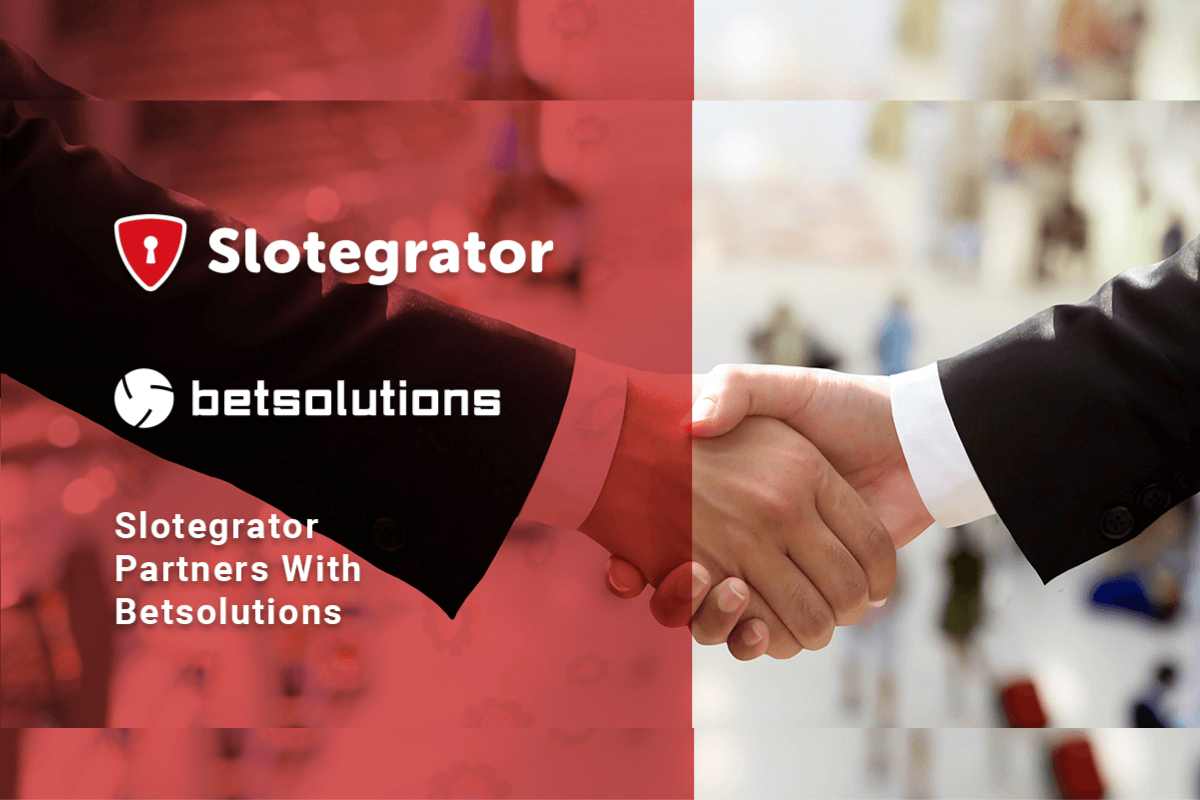 Reading Time:
< 1
minute
Game developer Betsolutions brings board games, slots, and their own range of provably fair titles to Slotegrator's offering.
Online casino software provider Slotegrator has announced a new partnership with game developer Betsolutions. All of Betsolutions's slots and other casino games will now be available through Slotegrator's API protocol.
Founded in 2016, Betsolutions's goal is to create authentic, omnichannel gaming experiences focused on player satisfaction, with a special emphasis on provable fairness and the social aspect of gaming. The company is active in the European and CIS markets and licensed in the UK, Italy, and Malta.
In addition to online slots, Betsolutions offers a series of provably fair games featuring fast gameplay, great UI, and network chat capability. Some of the most popular titles in this series include Zeppelin, High-Low, and Dice. The company's diverse game content portfolio also includes casino board games like Backgammon, Dominoes, and Seka, a simplified version of poker, as well as the slots Underground Tuning, Captain of Pirates, the Mystery of Faberge, and Drunk Santa.
Since the company's foundation in 2012, Slotegrator has been one of the iGaming industry's leading software solution providers and aggregators for online casinos and sportsbooks. Headquartered in Europe with a strong presence in the CIS market, Slotegrator is consistently expanding its product offering, which includes online casino platform and white label solutions, a vast portfolio of casino games from the world's best slot game developers, live dealer games and virtual sports, payment processors for online gambling projects, licensing services, and much more. The mission of the company is to facilitate the growth of the iGaming industry ecosystem through acting as an intermediary to bring together various pillars of the industry.
Booming Games presents of Arabian Spins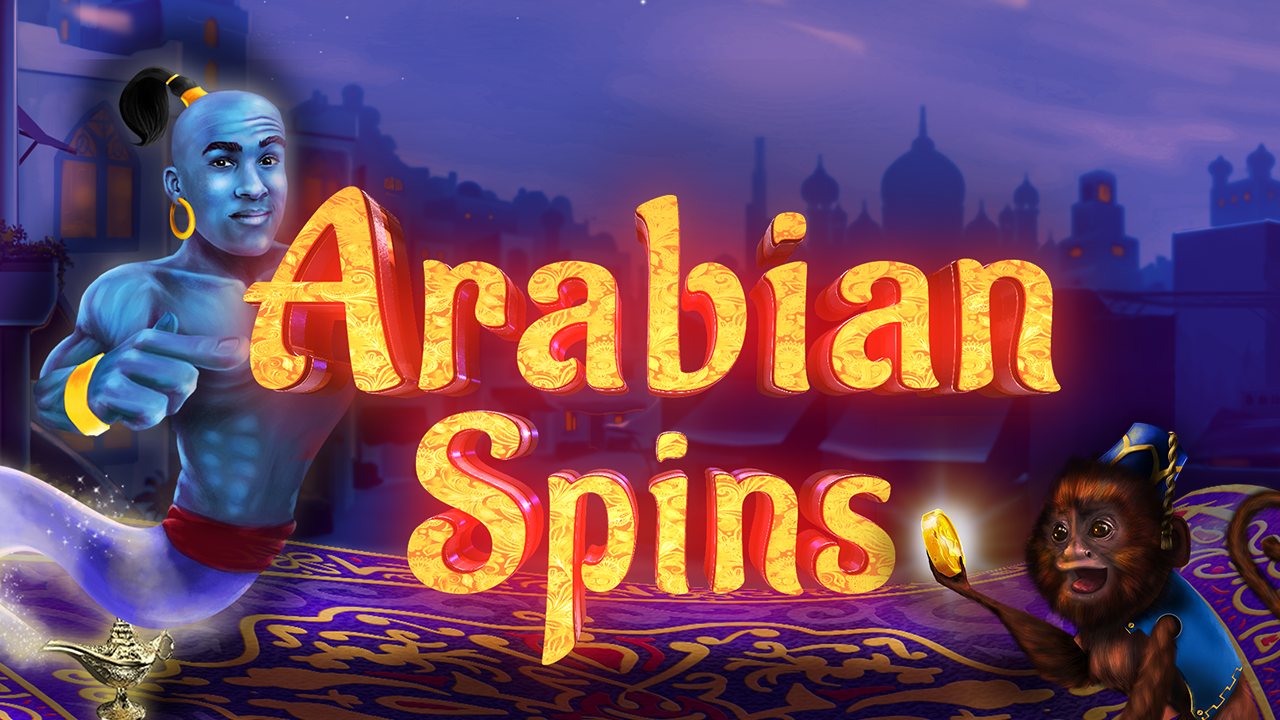 Reading Time:
< 1
minute
"It's time to dust off the old magic carpet, as Booming Games goes classic with the release of Arabian Spins", says Shane Cotter, Booming Games' Director of Product. "This low volatility 3×3, 10 payline slot, showcases the best of old-school features., and is sure to be a firm favourite with your entire player base".
Join our protagonist and his monkey sidekick as they endeavour to collect as much gold and diamonds as possible.
Catch the magic carpet to multiply your wins sevenfold; or trigger 10 retriggerable Two Way Pay spins by landing 3 Diamonds anywhere on the reels. And as if that wasn't enough, any Diamonds you land will also act as wilds, again helping to make for the best possible player experience.
Meanwhile, if you land the Genie's Lamp, 3 instances in a screen result will trigger 10 Free Spins, while at any time you can land a magic carpet on the 2nd reel, awarding a 7x multiplier on all wins.
With a 96.55% RTP, this game has everything the classic slots player could want.