LeoVegas launches Swish in Swedish market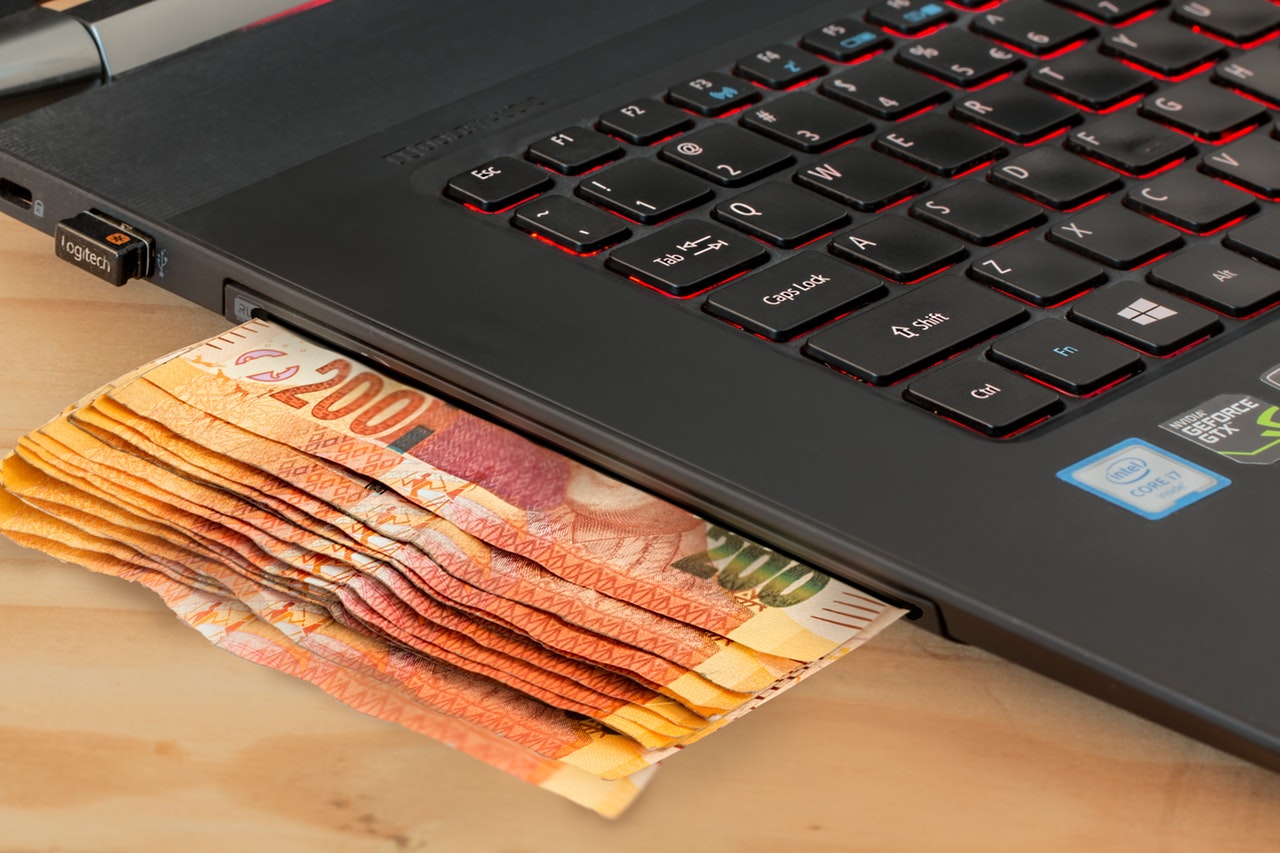 Reading Time:
2
minutes
LeoVegas is today launching Swish for the Swedish market on leovegas.com. Swish is currently Sweden's most popular and highly used payment service and is regularly used by 6.7 million Swedes. With the launch of Swish, LeoVegas' transaction costs in the Swedish market are expected to decrease significantly.
The re-regulation of the Swedish gambling market on 1 January allows LeoVegas to work more closely with banks and popular local payment services such as Swish. This new payment service both strengthens the offering and will contribute to further cost efficiency for LeoVegas.
"Today Swish has 6.7 million users and 180,000 connected businesses. We are super pleased with our continued growth and that Swish is now being offered as a payment method on a growing number of platforms," comments Anna-Lena Wretman, CEO of Getswish AB, the company that owns the payment service Swish.
"LeoVegas' goal is to offer the ultimate gaming experience for our customers, and we are now making this even better with the launch of Sweden's fastest deposit method via Swish. Faster than this, you cannot make your payments and we are living up to our epithet: 'lightning-fast deposits'. In addition, customers are securely identified via BankID. The fact that 63% of all Swedes use Swish every week[1] shows how popular Swish is, and it is therefore extra exciting that LeoVegas is now offering the favourite way of making payments in Sweden. Our teams have worked intensively to be able to launch immediately after the turn of the year. That we are also lowering our transaction costs makes this a win-win arrangement and exemplifies the new opportunities for LeoVegas in the Swedish market," comments Gustaf Hagman, LeoVegas' Group CEO.
---
[1] https://www.getswish.se/content/uploads/2018/06/Swish-Va%CC%88xer_press.pdf
For further information, please contact:
Gustaf Hagman, President and CEO: +46 (0) 8 410 367 66, gustaf.hagman@leovegas.com
Philip Doftvik, Director of Investor Relations and Corporate Finance: +46 73 512 07 20, philip.doftvik@leovegas.com
About the LeoVegas mobile gaming group
LeoVegas' passion is "Leading the way into the mobile future". LeoVegas is the premier GameTech company and is at the forefront of using state-of-the-art technology for mobile gaming. A large part of this success can be credited to an extreme product and technology focus coupled with effective and data-driven marketing. Technology development is conducted in Sweden, while operations are based in Malta. LeoVegas offers casino, live casino and sports betting, and operates two global and scalable brands – LeoVegas and Royal Panda – as well as a number of local brands in the UK. The company's shares are listed on Nasdaq Stockholm. For more about LeoVegas, visit www.leovegasgroup.com. 
About the Swish payment service and Getswish AB
Swish started as a cooperation between six of the largest banks in Sweden and allows fast payments from customers' bank accounts. Today Swish has more than 6.7 users and some 180,000 connected businesses and was Sweden's most recommended brand both in 2017 and 2018. Swish is a service owned by Getswish AB.
Stick'em – Hacksaw Gaming's Very First Slot Release!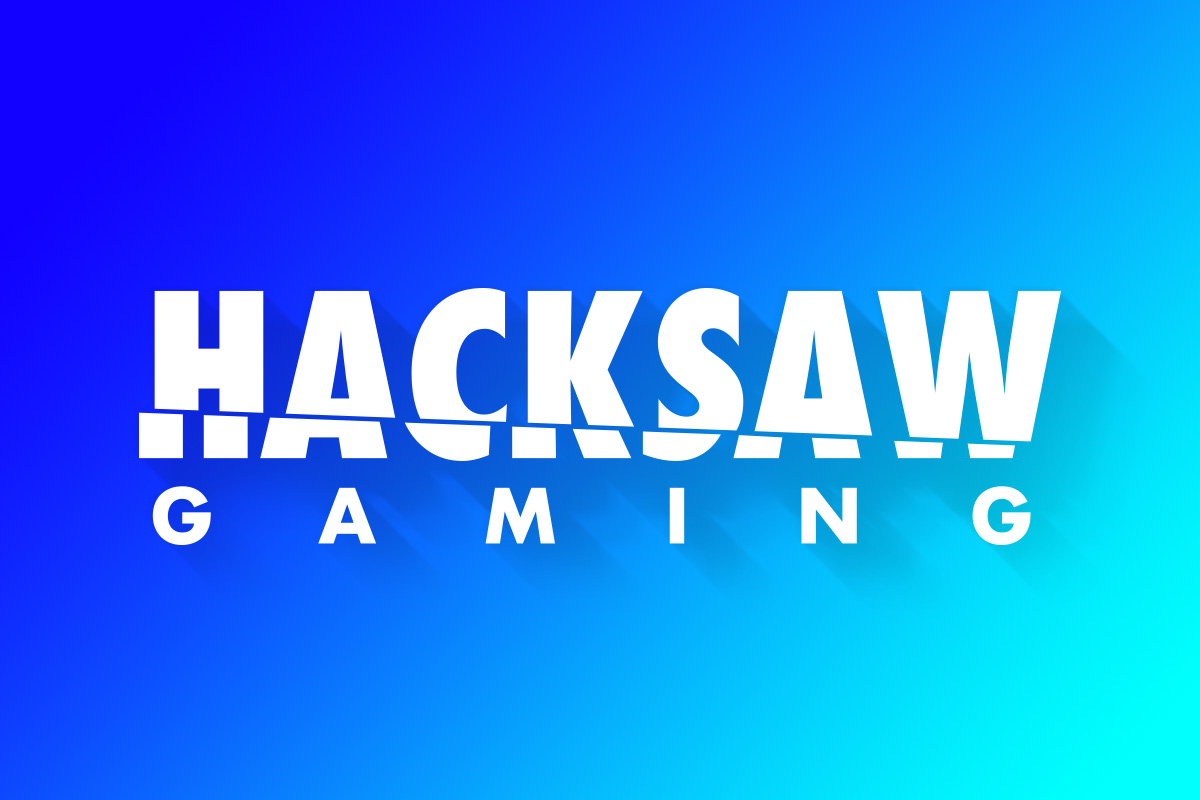 Reading Time:
1
minute
Stick 'Em, a 5×4 video-slot follows Canny the Can on an adventure which includes features such as sticky win spins, free spins with high paying symbols and an exciting bonus wheel with three levels of progression!
Marcus Codes, COO at Hacksaw Gaming commented: "We're delighted to release our very first slot today after being exclusive with Leo Vegas for the past 2 weeks. We have seen fantastic numbers and feel Stick Em will be a great hit within the industry. There is more to come from Hacksaw, this is just the beginning."
As always, the focus at Hacksaw is to create games that excite everyone from all ages and ensure that players feels comfortable/familiar playing, without feeling that the gameplay is too complicated to understand. Hacksaw Gaming teamed this thought up with a cool, 30's style graphical theme to complete the package.
Stick'em is also their first game featuring our upgraded music engine with dynamic progression in order to enhance the player's experience, a nice little added extra for the player!
10bet is Juventus OFFICIAL GAMING AND BETTING PARTNER for next 3 football seasons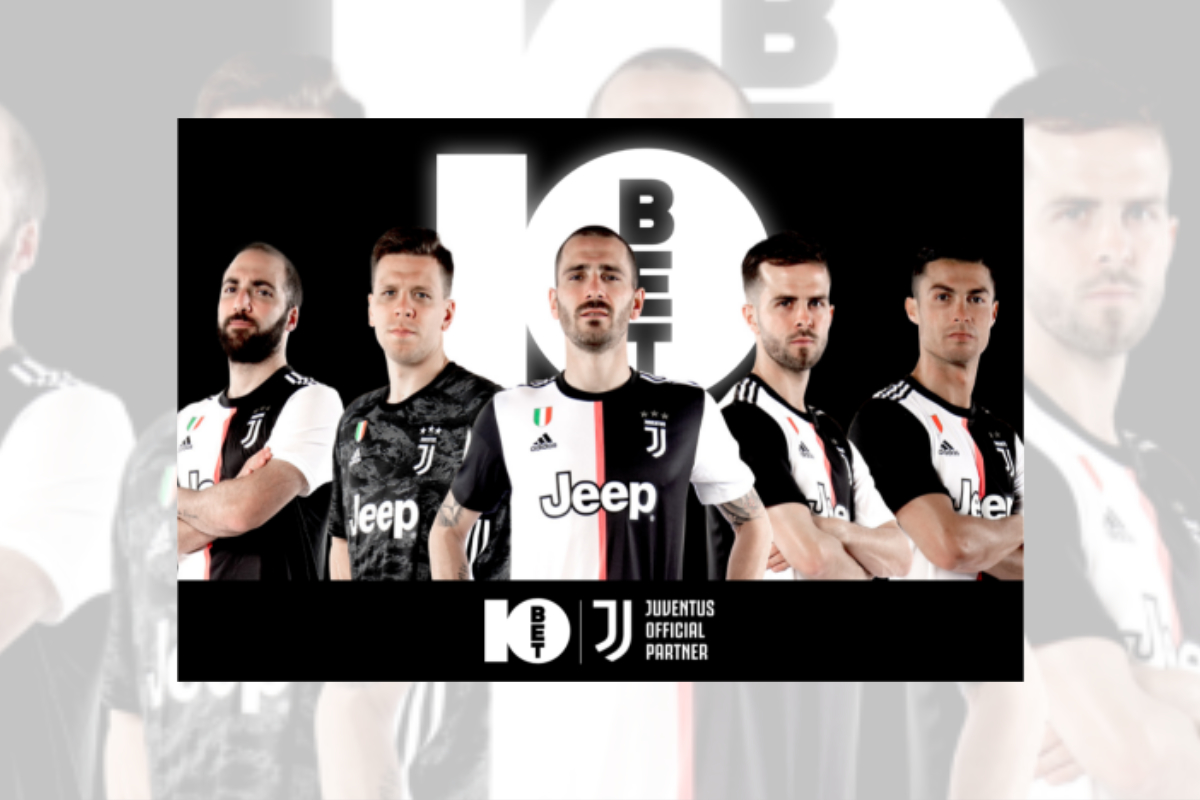 Reading Time:
1
minute
10bet has become the official gaming and betting partner of Italian football giants Juventus, one of the world's most successful clubs and among the most popular brands in global sport.
The three-year partnership will see 10bet, one of the world's fastest-growing online sports betting brands, and Juventus, home to some of the most brilliant star players, join forces to offer the club's millions of global fans the most advanced and enjoyable betting and gaming experience.
Throughout the multi-year deal 10bet will develop promotional content and marketing activities for Juventus supporters, including exclusive content and prize giveaways that will give fans the opportunity to experience the Italian champions close up.
Juventus have won the Italian Serie A title eight times in a row between 2011-2019 and a total of 37 times during its 122-year history. They have also been crowned European Champions League winners twice making the famous black and white kitted team Italy's most successful domestic club.
A 10bet spokesperson, said: "We're thrilled to be partnering with such a prestigious brand as Juventus and both brands share the same values and principles. We are passionate about presenting our audiences with the most unique and entertaining products and we're confident this will be a mutually beneficial long-term partnership."
Giorgio Ricci, Juventus Chief Revenue Officer, said: "We will work exclusively outside Italy together with a partner for whom entertainment and engagement are the core activities.
"The particular attention paid to the global markets and audiences, a key theme for 10bet and the Club, attests to the perfect synergy between our companies.
In fact, this agreement fits ideally into the ongoing international growth project that has been in development by Juventus for years now."
Soft2Bet celebrates its 3rd birthday!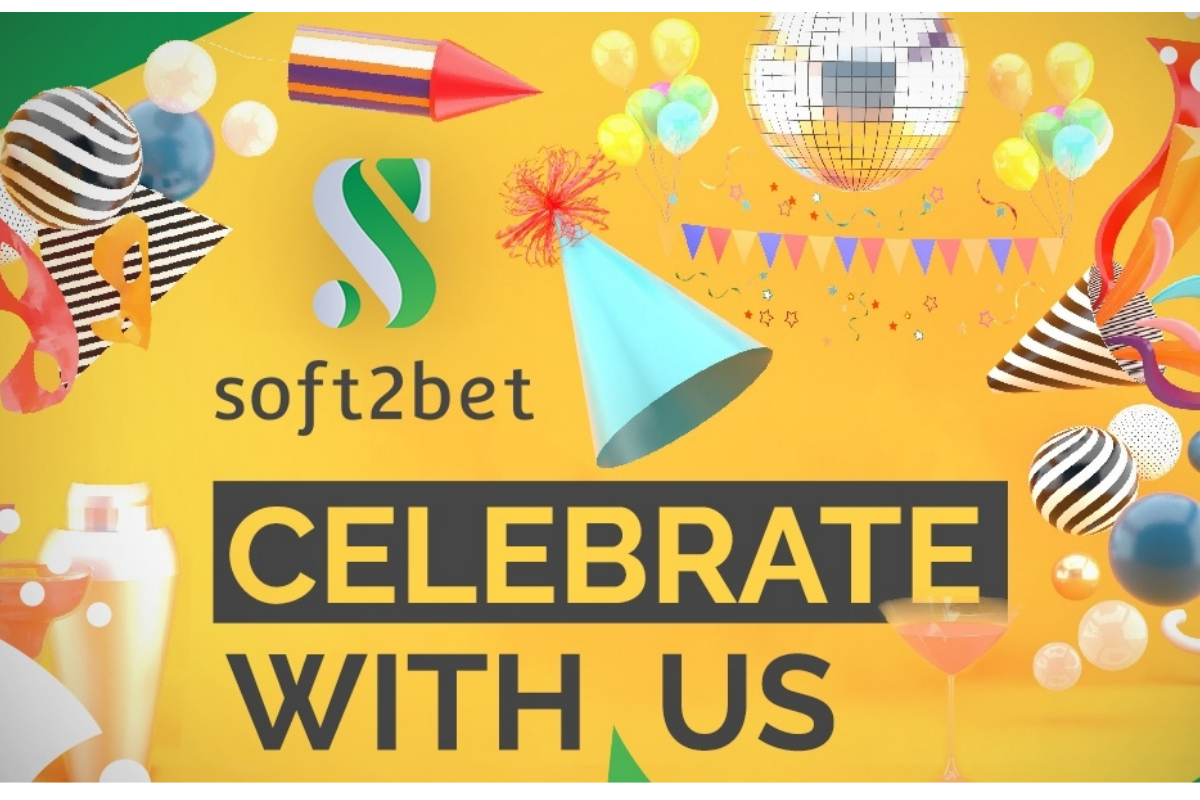 Reading Time:
2
minutes
Soft2Bet, а leading online gambling operator and software provider, announces third anniversary of the company's founding.
Established by a few passionate industry veterans in September 2016, now Soft2Bet boasts a team of more than 200 dedicated employees spread in four international offices in key European centres – Kyiv, Sofia, Limassol, and Malta.
Known as a multi-brand company, three years ago Soft2Bet started with MalinaCasino, an online casino and sports brand. Then, by the end of 2016 BuranCasino and YoYoCasino were launched. Nowadays, the portfolio consists of 13 unique brands, the latest of which is called Nomini and went officially live just a few days before the company's anniversary.
Soft2Bet is known for providing clients with an online casino experience that can be rarely seen anywhere else in the industry. At the beginning its brands were offering well-known casino games as well as sports betting options. Now, clients can play more than 2,500 games coming from industry leading providers. Sport fans can bet on thousands of pre-match and live events on over 30 types of sports including virtuals. Adding more verticals is on the roadmap of the company in the near future. But that is not all – some of the brands, the newest one, Nomini, for example incorporate a gamification technology that allows players not only to enjoy high-quality casino games but participate in 'a game in the game' – unlock achievements, collect special points, exchange them, earn prizes, and etc.
In terms of game providers, Soft2Bet brands are offering titles from top companies in the business as well as from trusted emerging iGaming software development studios. Working only with a few of them at the beginning, now Soft2Bet partners up with 44 key iGaming providers. Among the company's partners are Play'N Go, NetEnt, Evolution Gaming, Altenar, Pragmatic Play and Microgaming.
It is important to mention the two significant milestones reached during the last year – the acquisition of a licence from the Malta Gaming Authority and the BMM-certification that brings Soft2Bet one step closer to operating on the fruitful Swedish market. These are huge achievements that place the young company among the major online casino providers on the regulated European market!
Borish Chaikin, CEO of Soft2Bet comments: "We remain ambitious and hungry to improve further – to launch new products, incorporate the latest technologies, expand our geographical reach, introduce our brands to more people. We are at the right place now, and we wouldn't be here without the continued support of our partners. I hope our growth during these three years has also helped them in the development of their own businesses as well. And as far as I can conclude from our mutual growth results – it is the case. We will continue to put all our efforts to evolve in the future and conquer new heights. A 'thank you' doesn't sound enough, but we are thankful to all parties involved in our success story – from our business partners to our dedicated employees!"
A spectacular event with a circus show was organised on September 12 to celebrate the company's third anniversary together with employees and valued partners.