BCaster Partners with ESPAT Media to Deliver Esports Real-time Photo and Video Monetization Services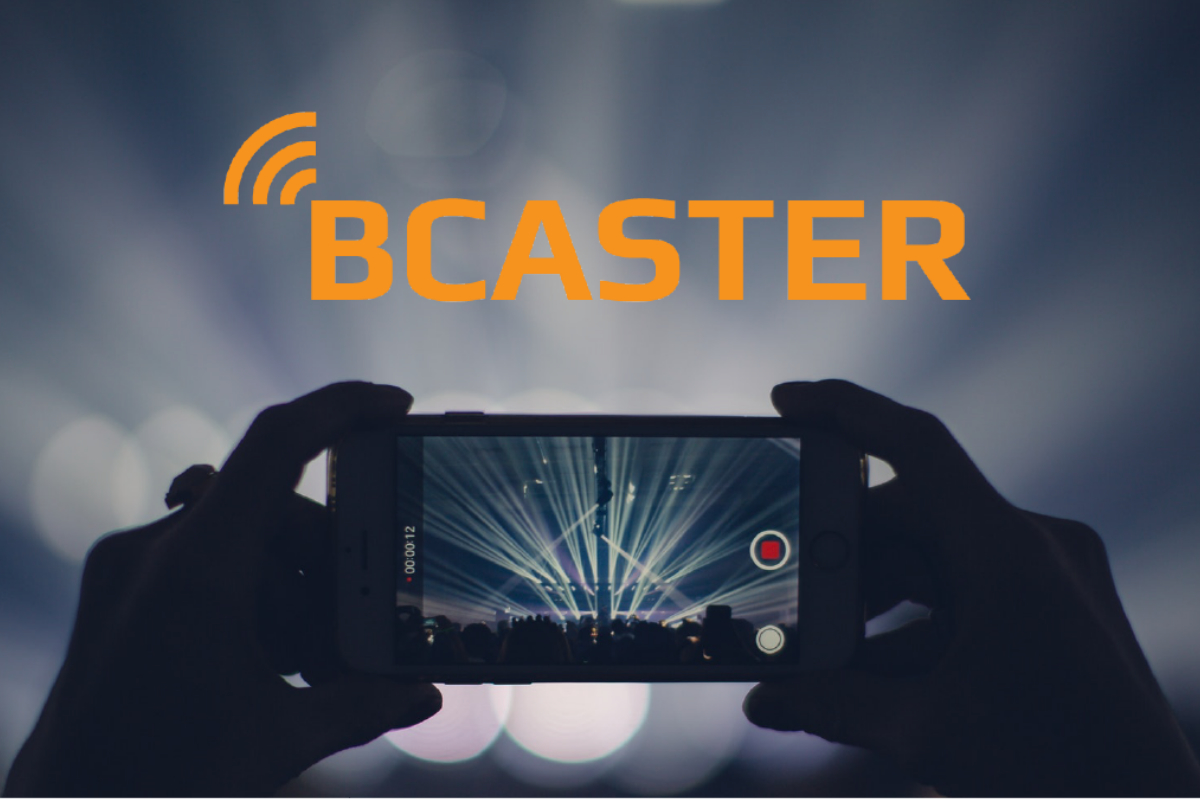 Reading Time:
3
minutes
BCaster, developer of an innovative platform for real-time sharing and delivery of photos and videos, and ESPAT Media, a leading provider of creative production services for the esports industry, today announced that they have developed a partnership to serve the growing audience of brands seeking exposure through the esports tournament world. BCaster will provide custom integration of its real-time platform for contextual content delivery for ESPAT's clients, to enable enhanced curation of user-generated content (UGC) during esports tournaments. ESPAT's real-time event content service for photo and video delivery is syndicated globally within major media outlets.
ESPAT, which is building an end-to-end content production and licensing business for esports content, launched in July, 2018 at the inaugural Overwatch League Grand Finals at Barclays Center in Brooklyn, New York. ESPAT has also covered such leading esports events as the Call of Duty World League Championship; FACEIT Major; TwitchCon, and the League of Legends World Championship. BCaster launched in 2016 and has developed custom services for brands including World Wildlife Fund, Helsinki's Sideways music festival and Jokerit, the leading professional ice hockey team in the Nordics.
"The growth of esports, globally, has produced a massive pent-up demand for content that addresses both the videogame audience and the corporate sponsorship audience," said Dante Simpson, chief marketing officer of ESPAT. "We are capitalizing on the tremendous need for content production and curation during esports events, and our partnership with BCaster elevates our overall offering for the premier producers and sponsors of esports tournaments."
BCaster will showcase its service at the upcoming 24th Annual National Sports Forum in Las Vegas, from February 10-12, at the MGM Grand Conference Center. Dante Simpson, chief marketing officer of ESPAT, will appear on a BCaster-produced panel session at the event on Monday, February 11th, from 2:30-3:30 pm, entitled 'Turning Fans to Dollars with User-Generated Content.'
"We view esports as the ultimate mobile UGC forum, and ESPAT is an ideal partner for us in this rapidly growing phenomenon," said Janne Neuvonen, CEO and co-founder of BCaster. "As brands and media become more aware of the power of the esports audience, BCaster and ESPAT will be able to expertly support the digital ecosystem that serves this exciting community."
With BCaster, the esports content world can be captured and distributed dynamically, on a global level, as league rights holders manage their own data, while enabling fans to share their content through their social feeds. Rights holders can produce and curate UGC content that is relevant, contextual, and real-time, and activate a powerful means of monetizing UGC, both in-venue (even geo-fenced) or globally. Using a sophisticated array of artificial intelligence (AI) technologies, BCaster can help customers in the sports industry identify trends and sentiments; develop geolocation-based features; provide 'fan producer' features, and craft brand-specific content directions.
"The value of esports content is growing rapidly, and we wanted to create a service that would harness the power of this emerging segment with editorial services that matched the speed and dynamism of the events themselves," said Ed Brooks, CEO and co-founder of ESPAT. "The BCaster team aligns solidly with our vision for esports content delivery, and we look forward to bringing this solution to our clients."
ABOUT BCASTER:
BCaster is a cloud-based platform for real-time sharing of photo and video content. BCaster's artificial intelligence (AI) stack enables content to be automatically timestamped with location information in a backend that can analyze brands, faces, objects, emotions, and multiple attributes in a video clip or a photo. The BCaster AI identifies and describes user-generated content (UGC) without the need for hash tags or keywords.
BCaster can be used as a mobile app, or implemented via SDK into an existing app, and as a web dashboard. BCaster provides authentic search capabilities for licensors and rapid return opportunities for photographers and videographers. The company is headquartered in Helsinki, Finland. More information about BCaster can be accessed at www.bcaster.com.
ABOUT ESPAT MEDIA:
ESPAT Media provides custom content services for the esports industry, enabling brands, teams, leagues, venues, broadcast partners, and social media influencers enhanced visibility on a global level. ESPAT is comprised of sports and brand marketing industry veterans. The company is headquartered in New York City.
UltraPlay heads to G2E Asia, Macao with BUFF.bet's eSports betting use-case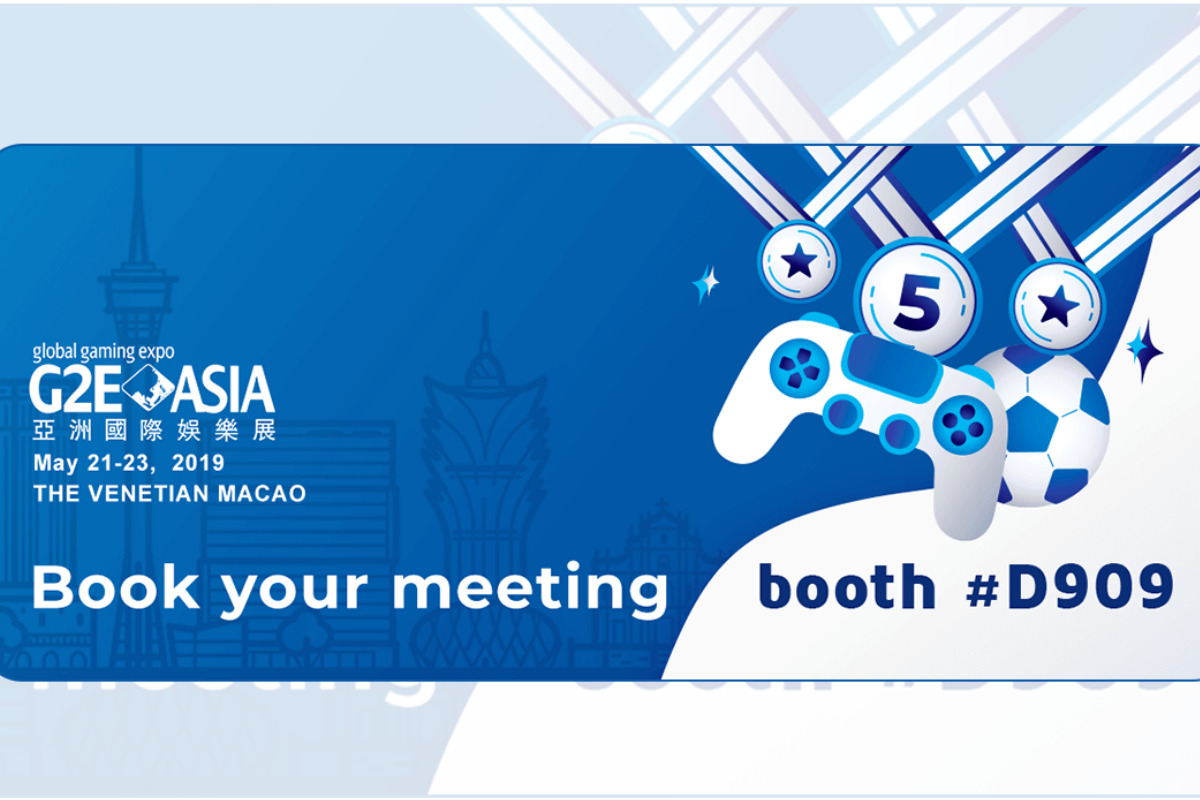 Reading Time:
2
minutes
Advanced betting solutions provider UltraPlay is partnering up with BUFF.bet to present their successful use-case during G2E Asia, Macao, 21-23rd of May, 2019. How to establish a profitable eSports betting brand will be the focus on the exclusive presentation that will be held by UltraPlay's CEO Mario Ovcharov, at the company's booth D909, on May 22nd.
Mario Ovcharov, CEO at UltraPlay said: "То make a profit in a very competitive and specific sector as eSports today, there are certain requirements that should be followed. This applies to both new and well-established betting brands, because they can drop out the race if they do things wrong. That's why we decided to present the success story of one of our strategic partners – BUFF.bet, and reveal more on the topic: How to establish a profitable eSports betting brand".
There are certain trends and key elements that need to be considered when entering the eSports betting field. It's a whole new betting universe combining the rapidly growing eSports sector and the various requirements of entertainment new-age bettors have. A use-case of BUFF.bet, a betting brand that entered the global gambling market a year ago and established a name for an ultimate eSports entertainment place already, will be presented during G2E Asia, in Macao at boot D909.
Besides the exclusive know-how of offering eSports to players and unlocking new opportunities for the betting brands, UltraPlay will showcase its multiple-times award-winning eSports odds feed product as well as the full turnkey solution for online gambling. Moreover, UltraPlay's team is ready to offer its recently released innovative product – the hybrid eSports live betting model – a complex mixture of Artificial Intelligence and human traders' interaction. With the enhanced live betting model, UltraPlay is now capable to offer unprecedented package for a next level of betting entertainment, which includes:
28 eSports titles, amongst are the Golden Trio (CS:GO, League of Legends, Dota 2) as well as StarCraft II, King of Glory, Overwatch, PUBG, etc.)
Up to 200 live markets on CS:GO (where most of the bets are placed by the eSports punters)
2500+ in-play events monthly
Enlarged number of live markets for all games (not just match winner)
Specific in-game objectives markets
Besides, UltraPlay opens up another unprecedented live betting opportunity for the first time. Players will no longer complain about closed markets shortly after the game's beginning. Esports live markets will be open for up to 3 times longer than the competition thanks to the UltraPlay's eSports live betting model. Basically, the synergy comes from this success formula – human making the key decisions while AI is running the show. In this case, punters have it all – placing more in-play bets for a longer period of time.
For all willing to enter or advance in eSports betting, G2E Asia is the perfect place for meeting with the UltraPlay's experts at booth D909.
About UltraPlay:
UltraPlay is a modern technological company, founded in 2010, with the core ambition to offer an innovative approach to the online gaming industry by providing advanced betting solutions, focused on sports and eSports betting, live betting, white label, online casino and blockchain technology.
Assembled by a team of iGaming professionals with vast experience in betting product development, operations, eSports and marketing, UltraPlay is a trusted partner for delivering superior sports software and odds products to its customers. Learn more about the company here: www.ultraplay.co
Will Smith and Keisuke Honda Invests in Gen.G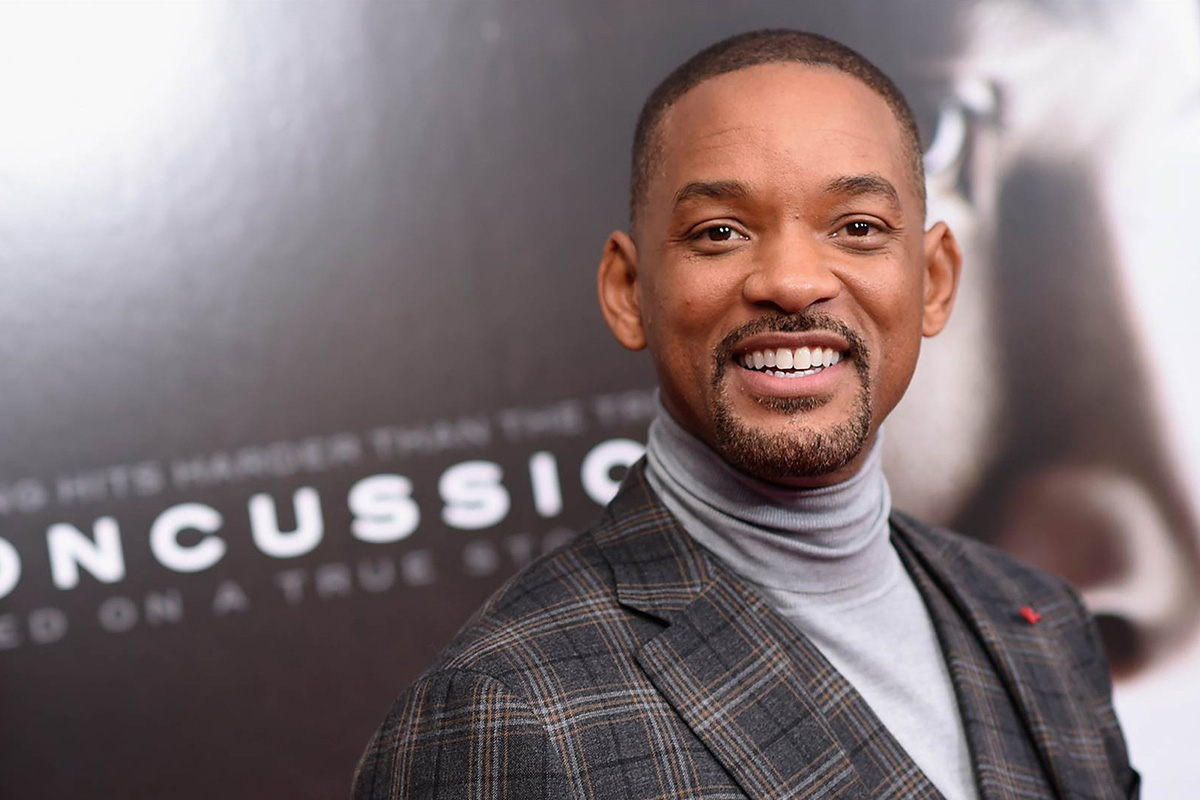 Reading Time:
1
minute
Actor Will Smith and Japanese soccer legend Keisuke Honda have invested in esports franchise Gen.G, which announced a new $46 million round of financing. Los Angeles-based Gen.G operates teams in seven different video games and has offices in China, South Korea and the U.S.
Smith and Honda's Dreamers Fund is joined by Los Angeles Clippers minority owner Dennis Wong and Michael Zeisser, former chairman of U.S. investments at Alibaba Group Holding Ltd.
"It's exciting to see the worlds of technology, media, sports and now celebrity come together," said Chris Park, chief executive officer of Los Angeles-based Gen.G.
"The coming years are going see our company really start to crystallise its identity, not just as a brand, but also as an enterprise," Park said.
Leaders Group, a new operating company which will bring Advance's B2B sports, esports and gaming businesses under one umbrella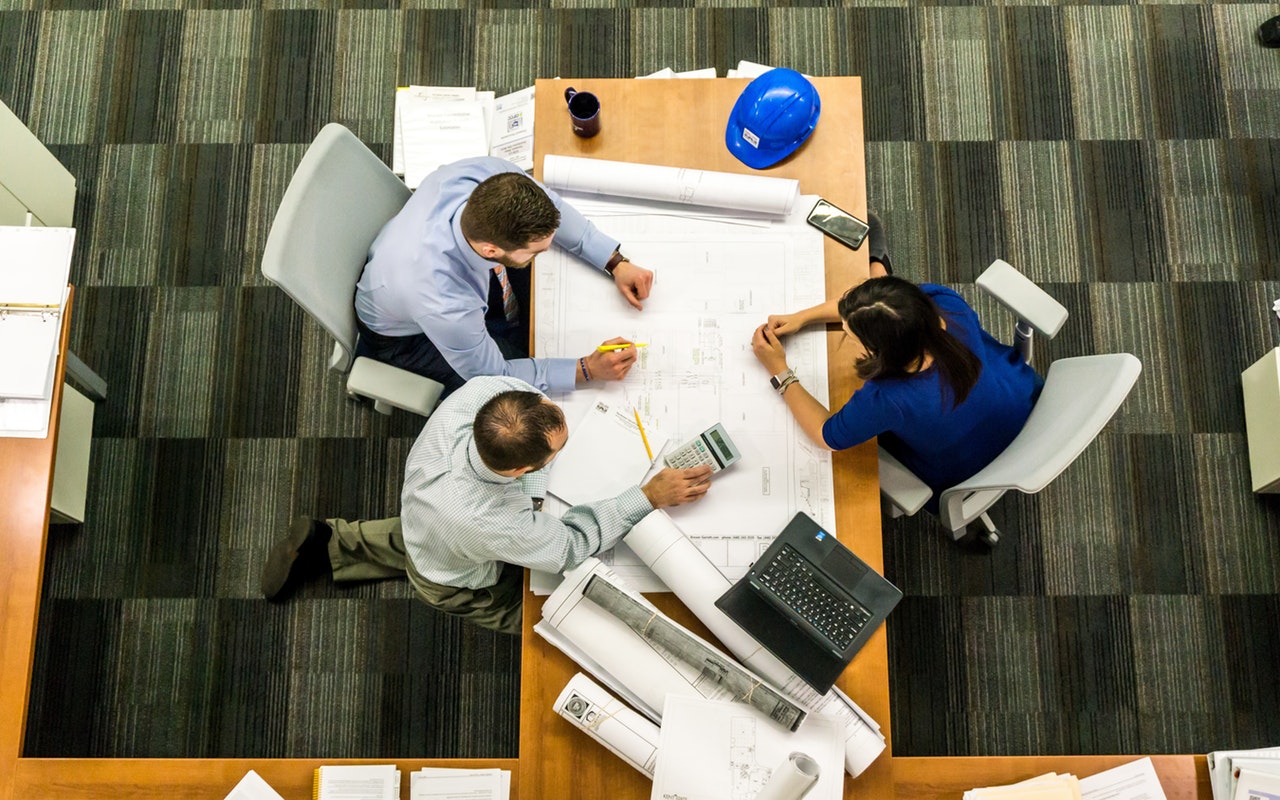 Reading Time:
3
minutes
Advance Announces Formation of Leaders Group, a Global B2B Sports, Esports and Gaming Intelligence Platform and Appoints Warren S. Thune as CEO
Advance and its subsidiary, American City Business Journals, today announce the formation of Leaders Group, a new operating company which will bring Advance's B2B sports, esports and gaming businesses under one umbrella, and the appointment of Warren S. Thune as Leaders Group CEO.
Leaders Group will build on the strong foundation that Sports Business Journal and Sports Business Daily have built over the last 20+ years as the authoritative voice in the business of sports. The group will also include Leaders, The Esports Observer and Newzoo. These trusted brands will continue to be led by their talented management teams, but will now work collaboratively to enhance and accelerate product development, provide superior access to their collective global data assets, and build and capitalize on an increasingly connected global professional network to better serve professionals in the sports and entertainment industries.
Mr. Thune joins from Gartner and CEB where he spent fourteen years in a series of executive roles culminating in serving as Group President, SaaS and Technology Enabled Services. Prior to Gartner, he was a Senior Partner at Oliver Wyman. Mr. Thune holds an MBA from The University of Chicago Booth School of Business and a BA from the University of Pennsylvania.
The addition of Mr. Thune and his business building experience will elevate the value proposition offered to Leaders Group's customers through the enhancement of the group's product and service offering, which includes:
Market Intelligence and Analytics – Critical and timely global data and intelligence needed to support daily business decisions.
Networks – Access and connectivity to globally relevant networks, such as league operators, team owners, facility operators, vendors, brands and merchants to facilitate knowledge sharing, best practices, commerce and opportunities across the global sports, technology, media and entertainment ecosystem.
Events – High value events with local to global perspectives through data-driven content and access to relevant industry thought leaders, practitioners and investors.
Media – Delivery of real-time news, insights and analysis from industry and functional experts.        
Whitney Shaw, CEO of American City Business Journals and Co-Founder of Sports Business Journal, will become Chairman of the newly established Leaders Group board of directors to which Mr. Thune will report.  Mr. Shaw said: "Warren is a talented executive with a strong track record of building high performing teams and businesses. The business models Warren has executed throughout his impressive career, his ability to manage a global organization and his experience implementing acquisition strategies make him the ideal individual for the role. By combining our media, events and analytics holdings under a single corporate entity, we will be able to more effectively serve a customer base that is increasingly trying to understand how to best operate in a more technologically connected sports and entertainment ecosystem."
Janine Shelffo, Chief Strategy and Development Officer at Advance, stated, "The business of sports, esports and gaming is a multi-billion-dollar global business with significant unmet demand for more timely data and information and better intelligence to help participants optimize their businesses. We are enthusiastic about working with Warren and the Leaders Group team to seek additional investment and acquisition opportunities to create the most compelling and highest quality insights for clients in the industry."
Warren S. Thune commented: "I am thrilled to be joining Leaders Group. This is an exciting opportunity to further enhance these industry leading companies and elevate our platform into the premier intelligence provider for global sports, esports and gaming professionals. I look forward to working with each of the Leaders Group businesses and their leadership teams to execute this vision."
About Advance
Advance is a private, family-owned company that operates and invests in a broad range of media, communications and technology businesses globally.  The Advance family of companies includes Condé Nast, Advance Local, American City Business Journals, Leaders Group, 1010data, POP, Stage Entertainment and, upon the expected completion of its acquisition in Q2, Turnitin. Advance is also among the largest shareholders in Discovery, Charter Communications and Reddit. For further information, please visit www.advance.com
SOURCE Advance