Inspired Reports Results For The Three-Month Period Ended December 31, 2018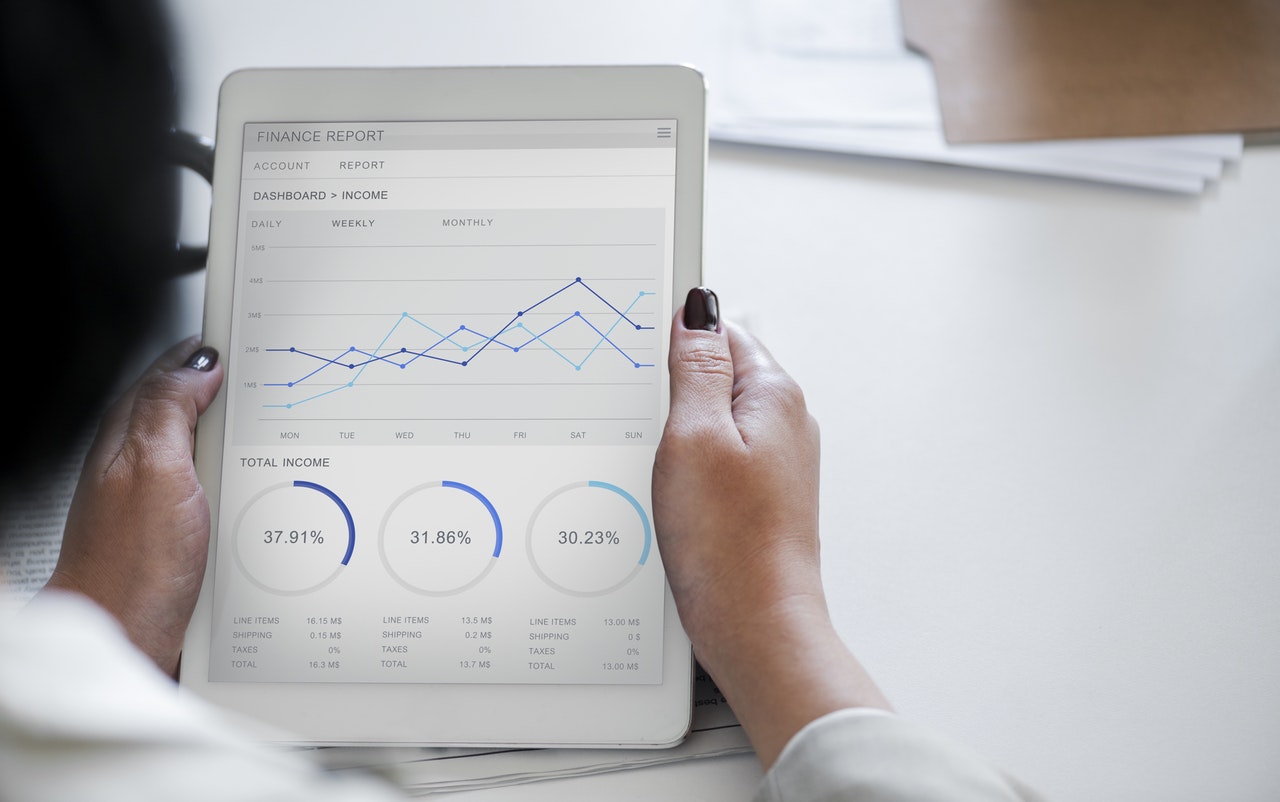 Reading Time:
9
minutes
NEW YORK, Feb. 11, 2019 –
Total Revenue for the Transitional Period Ended 

December 31, 2018

 of 

$30.7 Million

Net Operating Loss Narrowed to 

$2.4 Million

 from 

$4.4 Million

Adjusted EBITDA1 of $10.5 Million
Functional Currency2 Revenue and Adjusted EBITDA Growth of 2.3% and 11.3%, Respectively
Adjusted EBITDA Margin3 Increased to 34.1% from 31.3%
Announced Multi-Year Virtual Sports Agreements with Bet Stars and bet365
Further Strengthened Brand Portfolio with New Virtual Basketball Game; Introduced Valor™ Gaming Cabinet for North America 
Issued First Quarter 2019 Adjusted EBITDA Guidance of 

$13.25 Million

 to 

$14.25 Million

; Consistent with Our Long-Term Growth Prospects
Inspired Entertainment, Inc. ("Inspired") (NASDAQ: INSE) today reported financial results for the three-month period ended December 31, 2018. As previously announced, the Company changed its fiscal year end from September 30 to December 31 beginning with the 2019 year, making this period a transitional period.  The Company expects to report financial results for the first quarter of 2019 in May.
"As we complete our transition to a traditional calendar year reporting cycle, we're expecting good performance in the first quarter of 2019 driven by continued growth in Greece and Italy, as well as Interactive and additional hardware sales opportunities in conjunction with a reduced overhead expense base," said Lorne Weil, Executive Chairman of Inspired Entertainment. "I'm encouraged by what I see across the business.  Accordingly, and based on trends in the quarter to date, we are establishing First Quarter 2019 Adjusted EBITDA guidance that could represent approximately 20% growth year over year in functional currency."
Mr. Weil continued, "As we move from the first quarter into the second quarter, we expect to begin to see the impact of the implementation of new regulations as a result of the Triennial.  We have been investing in the resources necessary to satisfy the new requirements and meet player needs in the UK and we are extremely optimistic about our strategy to mitigate a portion of any potential impact."
Mr. Weil concluded, "We had a tremendous showing at last week's ICE tradeshow where we introduced our Virtual Basketball and gave a sneak peek of our new Valor™ gaming cabinet, which we expect to drive additional hardware sales opportunities in new jurisdictions. We continue to believe our content and solutions provide an ideal platform for growth and, based on our proven success throughout Europe, we see a unique opportunity to build our VLT, Virtual Sports and Interactive businesses in North America."
Summary of Consolidated Financial Results for the Three Months Ended 
December 31, 2018 (unaudited)

Functional

Qtr Ended

Currency

Currency

December 31

Change

Movement

Growth

2018

2017

(%)

2018

(%)

(In $ millions, except per share figures)

GAAP Measures:

Revenue

$       30.7

$       31.4

(2.1)%

$       (1.4)

2.3%

Net Operating Income

$       (2.4)

$       (4.4)

NM2

$       0.1

NM

Net (loss)

$       (4.7)

$       (4.2)

NM

$       0.1

NM

Net (loss) per diluted share

$     (0.23)

$     (0.20)

NM

Non-GAAP Measures:

Adjusted EBITDA1

$      10.5

$        9.8

6.4%

$       (0.5)

11.3%

1Reconciliation to GAAP shown below.

2Percentage change is not meaningful.
Recent Highlights
Server Based Gaming ("SBG")
Average Installed Base Increased 15.4% Year Over Year – Overall average installed terminal base increased to 33,811 due to the continued terminal rollout in 

Greece

 and growth from new contract awards in the UK Licensed Betting Office ("LBO") estate.
Total OPAP Terminals Installed Increased to 7,100 – The roll out into 

Greece

 continued during the period, with a further 1,300 terminals being deployed on site and live as of 

December 31, 2018

 and a further 300 since the quarter ended.  The performance of our Greek terminals continues to be strong compared to other suppliers.
Strong Growth in 

Italy

 Estate –Customer Gross Win per unit per day in 

Italy

 increased by 16.9% (in Euros) across all customers compared to the same period last year, principally driven by new content releases.  This was partly offset by a tax that reduced Net Win per unit per day growth to 14.6%.
Introduced New Valor™ Gaming Terminal at ICE London – This cabinet supports open standard G2S VLT protocol, allowing entry into new jurisdictions with specific content developed for 

North America

 and 

Europe

.
125 Self Service Betting Terminals ("SSBTs") sold and deployed in the UK – In addition to the hardware sale margin, these terminals are expected to generate ongoing recurring service fees.
Over 150 "Flex" B3 Terminals to a Major Customer in the UK – Terminals are expected to commence installation in the first quarter of calendar 2019 and to result in ongoing recurring rental fee and content revenue share to Inspired.
Over 100 "Sabre Hydra" Terminals Sold – Terminals were sold to a major casino customer in the UK and are to be installed during the early half of 2019.
Virtual Sports
Additional Virtual Sports Operators – Number of Virtual Sports operators increased to 100 live worldwide (as of 

December 31, 2018

), up 16.3% from the same time last year, including the recent launch of the Danish Lottery, Danske Spil.
Launched Second Virtual Sports Channel with OPAP – Latest football product, Matchday, launched across full estate of over 3,400 venues.
Signed Exclusive Worldwide Contract with BetStars – Both scheduled and on-demand Virtual Sports will be provided online to BetStars, the international online sports betting brand of The Stars Group Inc., one of the world's largest online gaming operators.
Renewed Multi-Year Contract with bet365 –Signed multi-year extension to provide Virtual Sports online to bet365, the world's largest online sports betting company.
Launch of New Virtual Basketball – Introduced the newest and most realistic Virtual Sport to the line-up at ICE London.
Interactive
Eight new customers launched within Interactive in the quarter, including BGO, Buzz Bingo and Sun Bingo –31 total customers were live, an increase of 17 over the same period last year.
Michigan Lottery Launched the First Instant Win Virtual Sports – Inspired and IWG, the award-winning supplier of online instant win games, have partnered together to deliver Endzone Payout™ for the Michigan Lottery – a new– instant win version of Virtual Football.
"During this reporting period we started the process of consolidating our six facilities throughout the UK into two primary locations, which has resulted in lower headcount and increased efficiencies," said Stewart Baker, Executive Vice President and Chief Financial Officer of Inspired.  "These redundancies and a number of other unique line items contributed to a larger reduction in cash flow during the quarter than we otherwise would have exhibited.  However, these measures have long-term margin benefits and will help to prepare the organization for the new regulations in the UK."
Management Outlook and Commentary
Following the transitional period, Management is establishing guidance for its First Quarter ending March 31, 2019. We currently expect to have Adjusted EBITDA of $13.25 million to $14.25 million, assuming exchange rates remain stable.  While we are not providing annual guidance, we continue to estimate the projected impact of the reduction in the maximum FOBT betting stake mandated by the Triennial Review on our Adjusted EBITDA to be approximately $10 million to $11 million annually on a steady state basis.
Overview of Transition Period Results
Total Revenue for the three months ended December 31, 2018 was $30.7 million on a reported basis.  Revenue for the period increased 2.3% year-over-year on a functional currency (£) basis, driven mainly by SBG growth in Greece and Italyand offset by lower hardware sales in the UK and software license sales in Greece.  Participation and other recurring revenue across the Company, which excludes hardware sales and software license sales, increased 9.1% year-over-year and remained virtually flat quarter-over-quarter on a functional currency (£) basis. The exchange rate for GBP:USD negatively affected the reported results year over year.
Adjusted EBITDA for the three months ended December 31, 2018 was $10.5 million, a year-over-year increase of 11.3% on a functional currency (£) basis and an increase of 6.4% on a reported basis.  Adjusted EBITDA margin increased to 34.1%, from 31.3% in the prior year, primarily as a result of overhead savings due to lower staff related costs.
SG&A expenses decreased by $1.1 million, or 6.8%, on a reported basis, to $15.3 million. This decrease was driven by staff related cost savings of $1.8 million.  These savings were offset by an increase in Italian tax related costs relating to prior years invoicing of $0.9 million (removed from Adjusted EBITDA) and a decrease in net labor capitalization and manufacturing recoveries of $0.8 million due to mix of projects and lower factory throughput as a result of fewer machines being built in the quarter.
On a reported basis, net operating result during the period improved from a loss of $4.4 million in the prior period to a loss of $2.4 million, mainly due to an increase in revenue, a reduction in stock-based compensation, acquisition related transaction and SG&A expenses, partly offset by higher cost of sales and depreciation and amortization.
Non-GAAP Financial Measures
We use certain non-GAAP financial measures, including Adjusted EBITDA, to analyze our operating performance. We use these financial measures to manage our business on a day-to-day basis and we believe that they are the most relevant measures of our performance. We believe that these measures are also commonly used in our industry to measure performance. For these reasons, we believe that these non-GAAP financial measures provide expanded insight into our business, in addition to standard U.S. GAAP financial measures. There are no specific rules or regulations for defining and using non-GAAP financial measures, and as a result the measures we use may not be comparable to measures used by other companies, even if they have similar labels. The presentation of non-GAAP financial information should not be considered in isolation from, or as a substitute for, or superior to, financial information prepared and presented in accordance with U.S. GAAP. You should consider our non-GAAP financial measures in conjunction with our U.S. GAAP financial measures.
We define our non-GAAP financial measures as follows:
Adjusted EBITDA is defined as net loss excluding depreciation and amortization, interest expense, interest income and income tax expense, and other additional specified exclusions and adjustments. Such additional excluded amounts include stock-based compensation, U.S. GAAP charges where the associated liability is expected to be settled in stock, and changes in the value of earnout liabilities and income and expenditure in relation to legacy portions of the business (being those portions where trading no longer occurs) including closed defined benefit pension schemes. Additional adjustments are made for items considered outside the normal course of business, including (1) restructuring costs, which include charges attributable to employee severance, management changes, restructuring and integration (2) merger and acquisition costs and (3) gains or losses not in the ordinary course of business.
We believe Adjusted EBITDA, when considered along with other performance measures, is a particularly useful performance measure, because it focuses on certain operating drivers of the business, including sales growth, operating costs, selling and administrative expense and other operating income and expense. We believe Adjusted EBITDA can provide a more complete understanding of our operating results and the trends to which we are subject, and an enhanced overall understanding of our financial performance and prospects for the future. Adjusted EBITDA is not intended to be a measure of liquidity or cash flows from operations or a measure comparable to net income or loss, because it does not take into account certain aspects of our operating performance (for example, it excludes non-recurring gains and losses which are not deemed to be a normal part of underlying business activities). Our use of Adjusted EBITDA may not be comparable to the use by other companies of similarly termed measures. Management compensates for these limitations by using Adjusted EBITDA as only one of several measures for evaluating our operating performance. In addition, capital expenditures, which affect depreciation and amortization, interest expense, and income tax benefit (expense), are evaluated separately by management.
Functional Currency at constant rate. Currency impacts shown have been calculated as the current-period average GBP: USD rate less the equivalent average rate in the prior period, multiplied by the current period amount in our functional currency (GBP). The remaining difference, referred to as functional currency at constant rate, is calculated as the difference in our functional currency, multiplied by the prior-period average GBP: USD rate, as a proxy for functional currency at constant rate movement.
Currency Movement represents the difference between the results in our reporting currency (USD) and the results on a Functional Currency basis.
Reconciliations from net loss, as shown in our Consolidated Statements of Operations and Comprehensive Loss included elsewhere in this release, to Adjusted EBITDA are shown below.
Conference Call and Webcast
Inspired management will host a conference call and simultaneous webcast at 9:30 a.m. ET / 2:30 p.m. UK on Monday, February 11, 2019 to discuss the financial results and general business trends.
Telephone: The dial-in number to access the call live is 1-866-250-8117 (US) or 1-412-317-6011 (International). Participants should ask to be joined into the Inspired Entertainment call.
Webcast: A live audio-only webcast of the call can be accessed through the "Events and Presentations" page of the Company's website at www.inseinc.com under the Investors link. Please follow the registration prompts.
Replay of the call: A telephone replay of the call will be available one hour after the conclusion of the call until February 18, 2019 by dialing 1-877-344-7529 (US) or 1-412-317-0088 (International), via replay access code 10128454. A replay of the webcast will also be available on the Company's website at www.inseinc.com.
About Inspired Entertainment, Inc.
Inspired is a global games technology company, supplying Virtual Sports, Mobile Gaming and Server Based Gaming systems with associated terminals and digital content to regulated lottery, betting and gaming operators around the world. Inspired currently operates approximately 30,000 digital gaming terminals and supplies its Virtual Sports products through more than 40,000 retail channels and over 100 websites, in approximately 35 gaming jurisdictions worldwide. Inspired employs more than 650 employees in the UK and elsewhere, developing and operating digital games and networks. Additional information can be found at www.inseinc.com.
Forward Looking Statements
This news release contains "forward-looking statements" within the meaning of the "safe harbor" provisions of the U.S. Private Securities Litigation Reform Act of 1995. Forward-looking statements may be identified by the use of words such as "anticipate", "believe", "expect", "estimate", "plan", "outlook", and "project" and other similar expressions that indicate future events or trends or are not statements of historical matters. These statements are based on our management's current expectations and beliefs, as well as a number of assumptions concerning future events.
Such forward-looking statements are subject to known and unknown risks, uncertainties, assumptions and other important factors, many of which are outside of our control and all of which could cause actual results to differ materially from the results discussed in the forward-looking statements. There can be no assurance that any matters covered by our forward-looking statements will develop as predicted, expected or implied. Readers should not place undue reliance on forward-looking statements.  Accordingly, forward-looking statements should not be relied upon as representing our views as of any subsequent date, and we do not undertake any obligation to update forward-looking statements to reflect events or circumstances after the date they were made, whether as a result of new information, future events or otherwise, except as may be required under applicable securities laws. Factors that could cause actual results to differ materially from those expressed or implied in forward-looking statements can be found in our reports filed with the Securities and Exchange Commission, including our annual report on Form 10-K, our quarterly reports on Form 10-Q and our current reports on Form 8-K, which are available, free of charge, on the SEC's website at www.sec.gov and on our site at www.inseinc.com.
Golden Rock to shake up the industry with Volatile Slot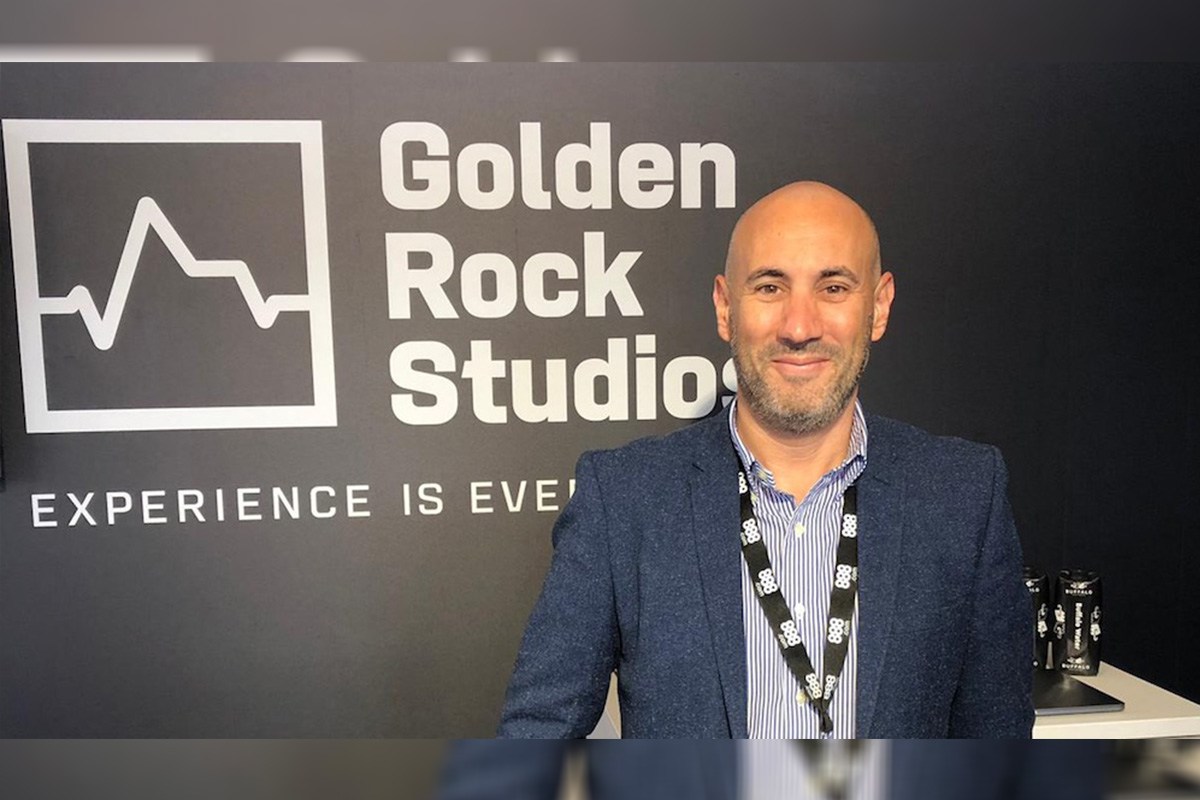 Reading Time:
3
minutes
As one of the industry's foremost experts on game content and operational excellence following his directorship at both William Hill and Superbet, James Curwen, CEO & Founder at Golden Rock Studios, is feeling confident as the brand launches its latest slot game, Volatile Slot. At a time when playing safe bets is the strategy du jour, Golden Rock is instead focusing on big wins, customer and operator desires and how unpredictability is the "secret sauce" behind the company's ongoing success…
Previously you worked for some big industry names, how has the journey with Golden Rock differed to your past high profile roles?
It is the first time in 30 years working as a supplier or for myself, so it has been a bit of a change. Previously I was managing large teams in multiple locations on a multitude of aspects raging from operations, VIP through to marketing. I now manage smaller teams and being so close to the product it's been very exciting to see the progress we have made in our first year.
How has the freedom of driving your own studio offered new perspectives on the industry and is there a feeling you can help drive the future of gaming more significantly than in your previous roles?
I am focusing 100% of my attention on the games we are delivering, the previous operational experience we have is invaluable and we believe it's our strongest competitor advantage as we have a deep understanding of both the customer and operator needs.
We are launching new games throughout Autumn and the first game is called 'Volatile Slot', due in September. It is volatile by name and volatile by nature. With up to 25,600 times your stake available as your biggest win and our unique 'multiplier wild scatters' big wins are always only a spin away.
Yourself and your founding partner, Will Mathieson, are adept at delivering blockbuster slots which change the course of the industry, how does the new title fit alongside both your past achievements in game design?
We are always innovating and looking at customer trends, we believe gamblers are more mature now and expect more from their gaming session. Our aim is to deliver those experiences and we believe 'Volatile Slot' has our secret sauce.
How much impetus is put into R&D of new games like this at Golden Rock and why is that important to you?
While many studios are just churning out re-skin maths with new graphics, we are totally dedicated to innovation, be that in our game concepts, our maths, our UX/UI to our features, we have spent endless hours ensuring everything is right before a game is launched. This is evident even into the way we have designed our games roadmap, which is in a unique Periodic Table format, to demonstrate that each game we release will be unique in its own right.
Golden Rock's founders are renowned for producing cutting edge games, playability and appeal, how does an organisation like yours instil a culture of innovation: what practical steps does it need to implement?
Well, at our heart we are gamblers and we build games for people like ourselves, we want to play games that have us on the edge of our seat and have a sense of excitement and anticipation. We hire people who are as passionate as we are about the games we want to build.
With more than 20 years of land-based casino experience, where do you see the big wins taking place in online table games going into 2020?
I believe that there really has been a lack of innovation in terms of RNG table games compared to online slots. We have spent a huge amount of time exploring this area and strongly believe that we have bridged the gap with our new up and coming games Roulette X2 and Back Blackjack which both incorporate bigger wins with better odds and will both be out this year.
August saw your former employer William Hill post significant loss due to regulatory changes, where do you stand on how to achieve a balance between social responsibility and enabling business to operate in a competitive environment?
This is a difficult question as I believe that 99% of gamblers just enjoy the thrill of the ride and gambling is entertainment. Unfortunately, gambling does negatively affect some people and it is up to the operators to identify and help those customers. Not everyone that likes a drink is an alcoholic, not everyone who eats chocolate is overweight and not everyone who likes a bet is a problem gambler however I believe that the media paint it that way and the regulators are having their hand forced.
BETEGY confirmed as TECHNOLOGICAL SPONSOR at CEEGC Budapest 2019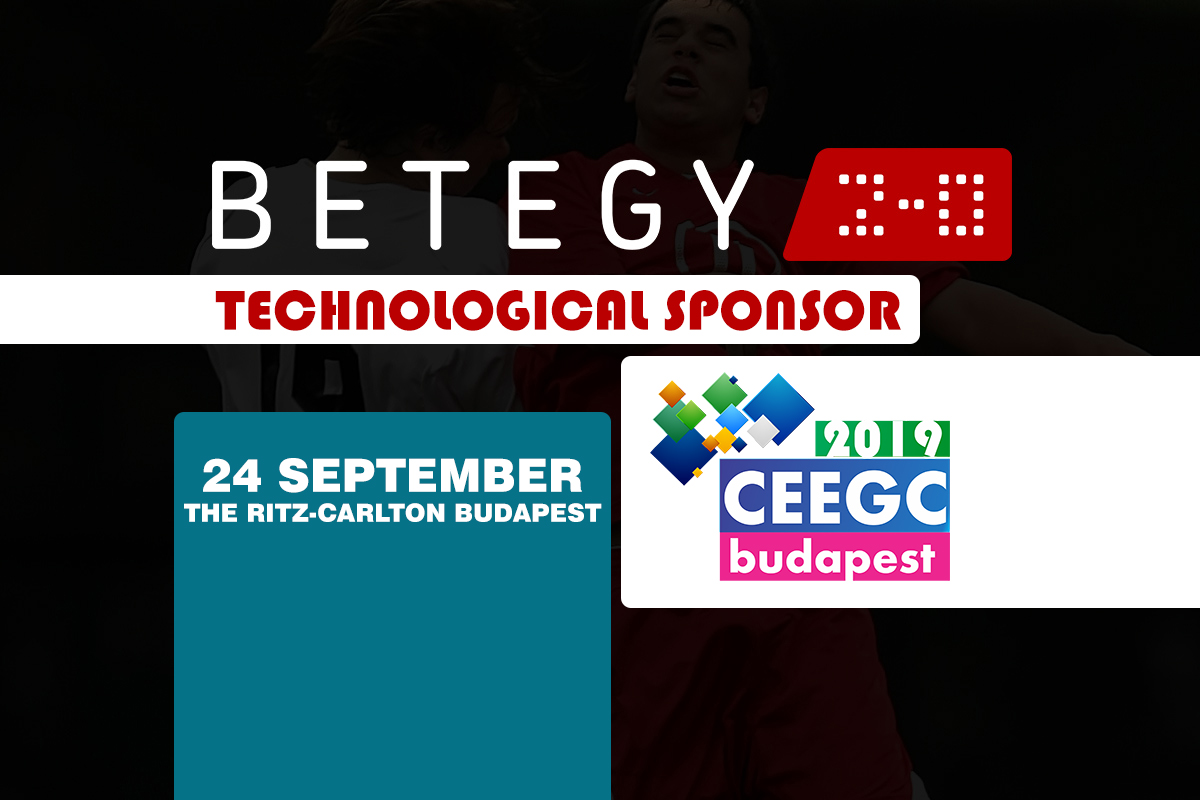 Reading Time:
1
minute
Leading European sports data analytics company to sponsor the 4th edition of the CEE Gaming Conference.
The 2019 edition of CEEGC Budapest will take place on the 24th of September and will bring together some of the most influential companies of the gambling industry from all verticals and spheres.
As announced earlier, the conference will focus on Regulated Central and Eastern European jurisdictions, The Balkans, Emerging CEE jurisdictions, D-A-CH region, and a special IMGL MasterClass about the gambling industry in North America. Besides the compliance panel discussions, key industry figures will share their insights about compliance versus innovation, blockchain, fintech, eSports, artificial intelligence, loot boxes, and many more trending topics.
We are honored to announce that in the support of the conference is growing at an unprecedented pace and among these supporters, you will find BETEGY as TECHNOLOGICAL SPONSOR of the event.
If you would like to meet up with the BETEGY team, make sure to set a meeting with Alex Kornilov (CEO & Founder at BETEGY) who will also give a keynote presentation during the conference.
Make sure that you are among the delegates of CEEGC Budapest this year for a new and engaging format that is going to increase the engagement and interaction of the attending delegates.
Register here or View the Agenda!
Browse the official event website for more details: www.ceegc.eu
About BETEGY
BETEGY is the sports data analytics company which works on the intersection of sports, technology, and gaming. It provides various B2C and B2B products. BETEGY licenses the data and visualization systems to global sports betting and media companies like ESPN (USA), Turkcell (Turkey), Ringier Axel Springer (Eastern Europe), Wozhongla.com (China), Yahoo Sports (UK), Bwin (Russia) and others.
Short demo video:
Betegy – How It Works
from
Betegy
on
Vimeo
.
Playtech BGT Sports predicts record-breaking football season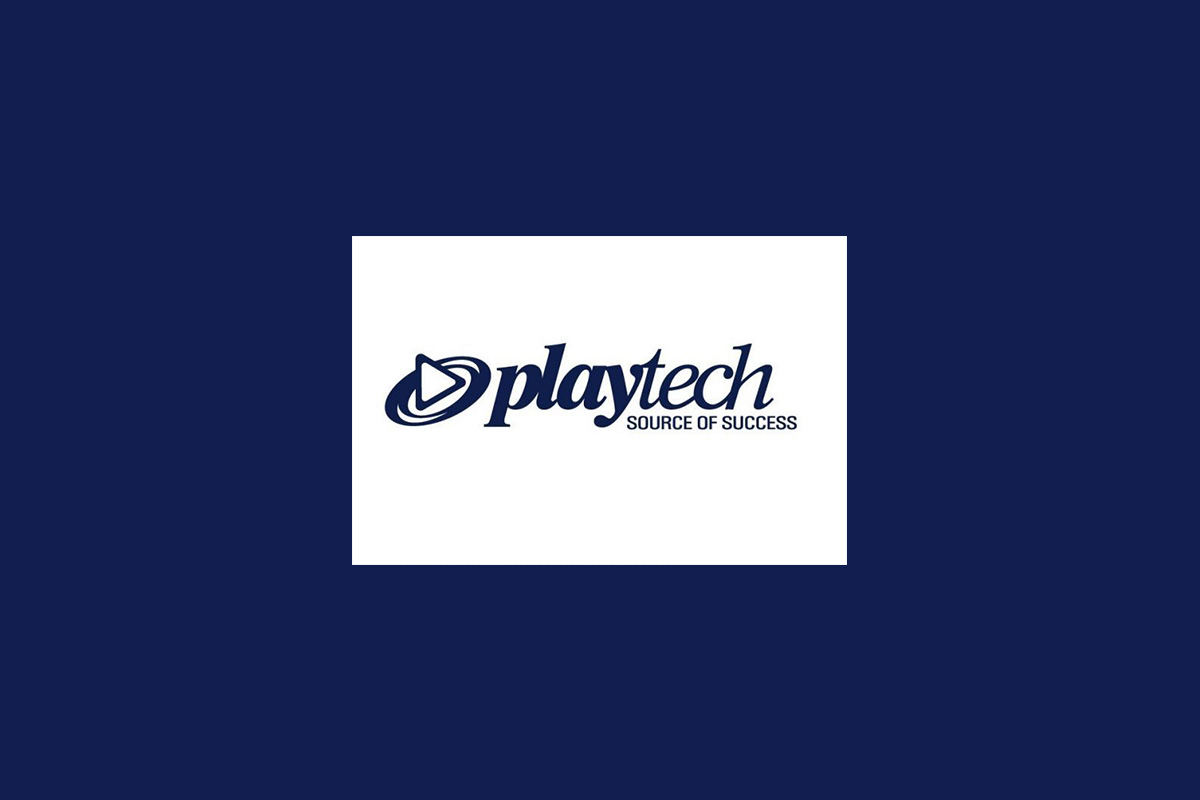 Reading Time:
1
minute
Playtech BGT Sports (PBS) is expecting its retail football turnover to break records on bets taken this season on the back of the increased use of self-service betting terminals (SSBTs).
Following the opening weekend of English Premier League fixtures, the leading provider of omni‐channel sports betting solutions believes the growth will be stimulated by an increasing range of markets, convenience and ease-of-use.
Much of that will be driven by the growing popularity of terminals that now come with a number of tools including its MatchAcca functionality, which gives shop customers the option to back related contingencies by combining several selections into a single bet.
It also includes the new quick-fire application, which brings exciting in-play betting opportunities previously unavailable for the shop customer, as well as the PBS Betrecommender content engine that harnesses artificial intelligence to suggest relevant selections by analysing millions of previous popular calculations and comparisons.
Lee Drabwell, Senior Commercial Director for Playtech BGT Sports, said the latest tools allows operators to benefit from a range of market leading engaging content and customer-friendly tools that can't be delivered over the counter.
He added: "We're very excited about the football season ahead and the opportunities it presents to operators and expect it to be a very successful one."
"SSBTs are drawing in a far broader customer base to betting shops than ever before – especially for those frustrated by the online experience and looking for a new way to bet."
"Our SSBTs bridge this gap, not only by providing shop customers with the digitised betting process they are accustomed to, but also by offering a betting experience that is unmatched anywhere else – ensuring increased revenues for our operators."