Yggdrasil Q4 and FY 2018 financial update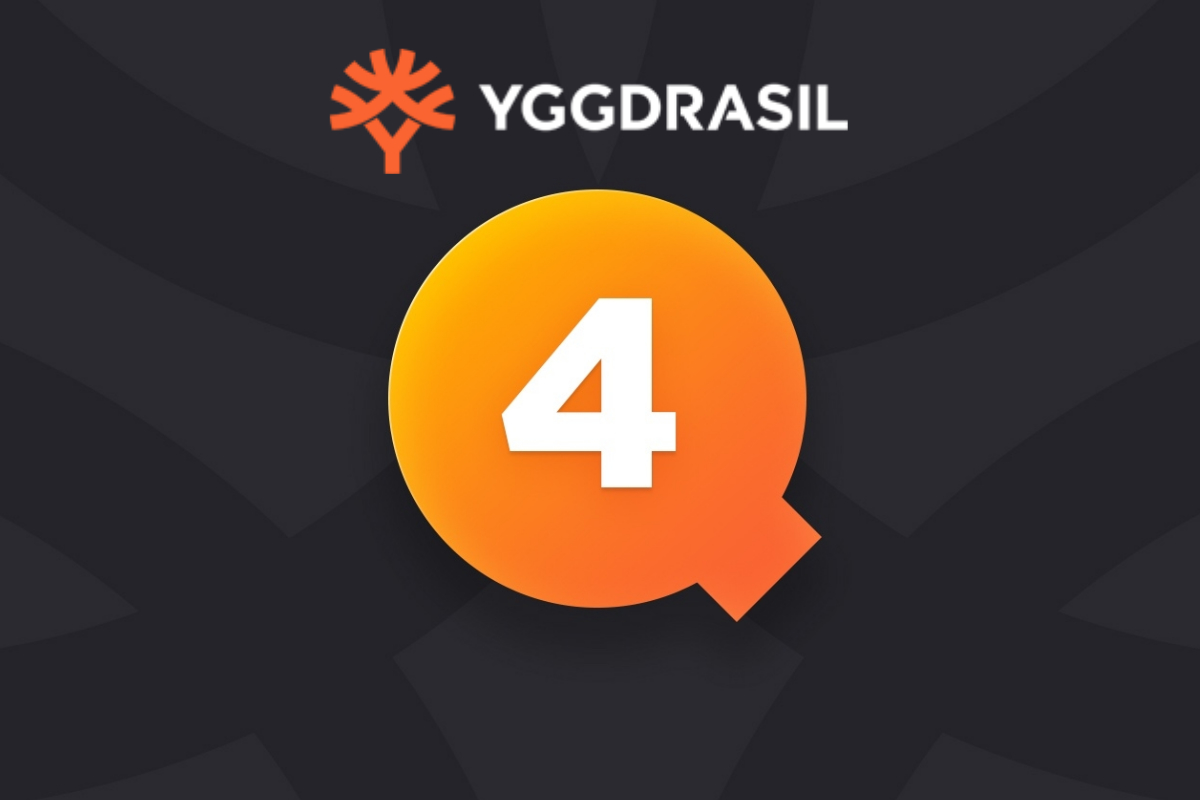 Reading Time:
3
minutes
Business highlights Q4 2018 (Q4 2017)
11 new license agreements signed, including e.g. Svenska Spel, ATG and Veikkaus (6)
7 new games launched (2)
First ever branded partnership game launched; Nitro Circus
Kick-off for all employees in Krakow, Poland
YGS Masters studio partnership with Fantasma Games
Record jackpot pay-outs of MSEK ~80 to a LeoVegas player and MSEK ~23 to a Bethard player
Number of FTEs 285 (191)
Player rounds increased by 42% to 1,686 million (1,184)
Mobile share of EGW was 66% (59%)
Financial highlights Q4 2018 (Q4 2017)
Total operating revenues increased by 53% to MSEK 78.5 (51.2)
EBIT increased by 13% to MSEK 19.8 (17.5)
EBIT margin amounted to 25% (34%)
Financial highlights FY 2018 (FY 2017)
Total operating revenues increased by 62% to MSEK 274.2 (169.1)
EBIT increased by 18% to MSEK 69.5 (58.8)
EBIT margin amounted to 25% (35%)
Notable events after the quarter
Signed ATG and Live in the newly regulated Swedish market (January 2019)
Comment on Q4 and FY 2018 by founder and CEO Fredrik Elmqvist
"Growth, expansion and strategic business development.
With 2018 behind us I am proud to present yet another eventful year for Yggdrasil. We have reported solid growth and revenues reached all time high levels of MSEK ~274, +62% from the prior year. We have also managed to grow with a healthy underlying profit whilst being in high growth mode and EBIT amounted to MSEK ~70. Yggdrasil has made several important investments for the future and we have more development projects in the pipeline than ever before. The total number of employees increased to 285, up by almost 100 from the prior year. Retaining world-class talent coupled with a focus on innovation, creativity and quality remain our top priorities to build our organisation and company for the long-term. Yggdrasil has also reached a major achievement in 2018 by being able to release all new games with GGA (Global Game Availability), i.e. where Yggdrasil can manage to launch all new games in all environments, including regulated environments, at the same time.
During 2018 we have continued our tireless focus on expansion and strategic business development, including the announcement of two new product verticals and entry into several new markets. We have also launched a new business vertical; YGS Masters, which invites leading independent studios on a selective basis to develop and distribute gaming content on Yggdrasil's platform. YGS has during 2018 signed three studios and we conclude strong interest in the market both among top quartile studios and operators. YGS, together with our own offering, enables us to provide the best games and end player user experience in the industry. I am thrilled on the outcome of these initiatives and how they will support us in creating synergies with our current product portfolio and in-game promotional tools. In addition to the new vertical announcements, we have also launched 18 new games, including the third game in the immensely successful Vikings series, Vikings Go To Hell, as well as our first branded game in collaboration with Nitro Circus.
2018 also marks as a commercially active year with entry into new markets and the signing of 48 new customers – more than any year before! We continue to focus on locally regulated market environments and push for global expansion. We have signed several notable customers during the year including Paf, Veikkaus, 888 in addition to Svenska Spel and ATG as part of the Swedish re-regulation. Despite a more competitive and complex market environment with a regulatory landscape changing at a faster phase than ever before, we have been successful in capturing further market share. We believe this is the ultimate proof of our concept and clearly demonstrates that our business is in the game for the long run. I also believe the on-going regulation trend is positive on the back of increased barriers to entry and an overall improved market quality, with a more responsible approach among industry stakeholders yielding a safer player environment and a larger addressable market.
Finally, in order to enhance our strategic alignment for 2019, we gathered all our employees in Krakow, Poland, for our annual kick-off during three action packed days in October. The journey was a great opportunity for all Yggdraslians to network and learn from each other as well as putting our creative minds together to partner up for the coming year.
With this said I am now looking with excitement on the challenges and opportunities that 2019 has to offer and where we will above all continue to prioritize growth in addition to our primary directive: commercial expansion, technological consolidation and global collaboration." – Fredrik Elmqvist, CEO and founder
Approval of Foundation Level Gambling Industry Tester Specialist Syllabus by ISTQB®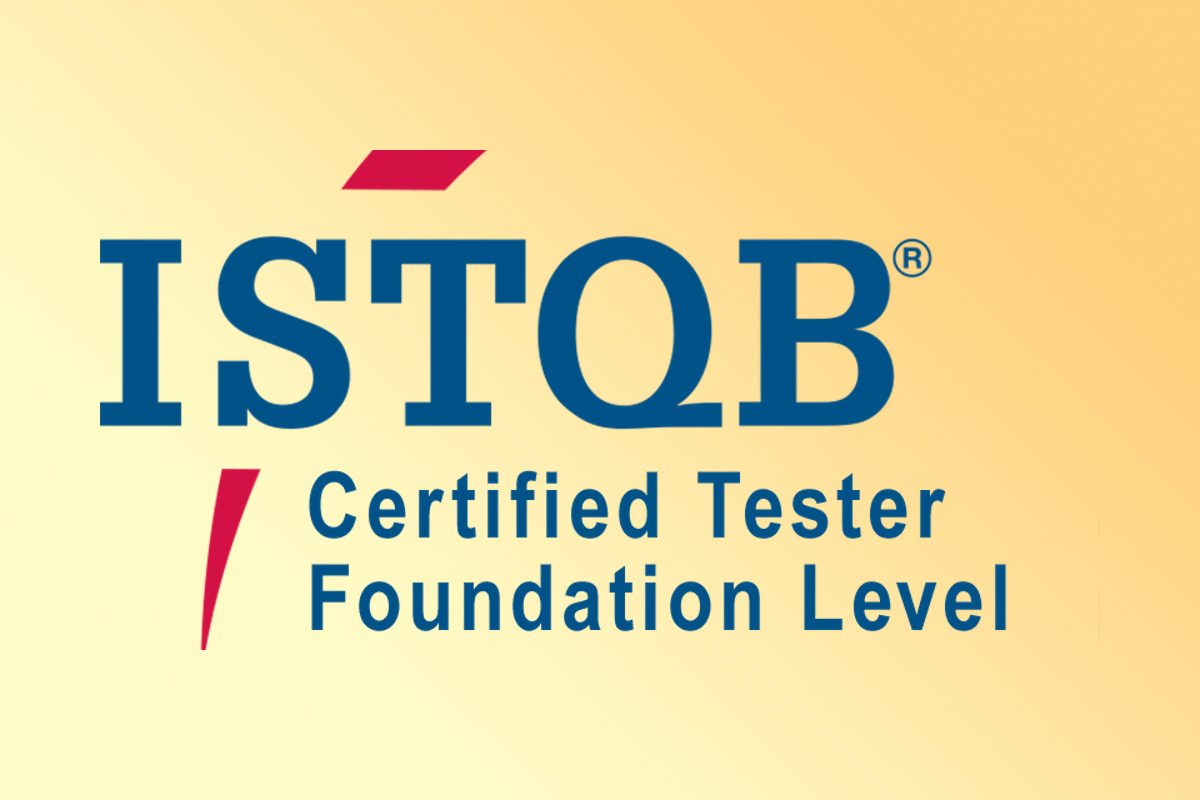 Reading Time:
2
minutes
International Software Testing Qualifications Board (ISTQB) is a software testing certification organisation that operates internationally, founded in Edinburgh in November 2002. The company has approved the release of 2019 version of the ISTQB® Gambling Industry Tester Specialist (GT) Syllabus.
The GT Syllabus gives essential understanding and knowledge to anyone involved in testing in the gambling industry and also reflects the current best practices and procedures for testing in the gambling industry.
The ISTQB® provides the new GT Syllabus as follows:
To the ISTQB® Member Boards, to translate into their local language and to accredit training providers. Member boards may adapt the syllabus to their particular language needs and modify the references to adapt to their local glossary terms.
To the certification bodies, to derive examination questions in their local language adapted to the learning objectives for this syllabus
To the training providers, to produce courseware and determine appropriate teaching methods
To the certification candidates, to prepare for the certification exam (either as part of a training course or independently)
To the international software and systems engineering community, to advance the profession of software testing, and as a basis for books and articles.
ISTQB® President, Olivier Denoo, stated – "the focus of ISTQB® is towards addressing its customers main needs. The Gambling Industry Tester certification, will address a growing market of Gaming of all kinds, including Gambling games, which has a great potential for those developing and testing those games. We have shown with this certification we are not looking only for huge markets, but also on unique trends and customers who needs certifications in today's growing IT market".
Alon Linetzki, ISTQB® Marketing working group chair added: "as ISTQB® is trying to address evolving and new areas of testing and target Software Testers, came out this unique syllabus. It addresses the needs of a growing industry – Gaming and Gambling Testing – which this is the first syllabus in that domain".
iovation Research: Fraudsters Increasingly Leveraging Mobile Devices for Schemes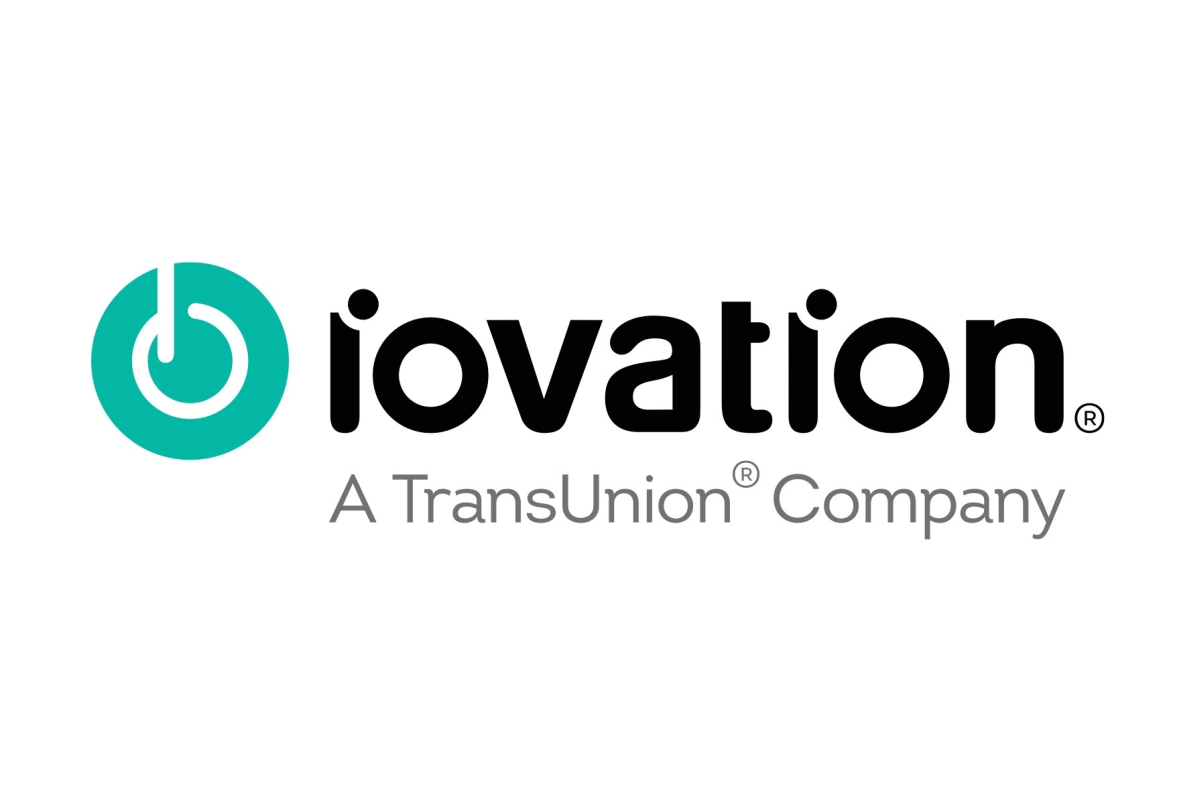 Reading Time:
3
minutes
TransUnion company explores top continents and countries for risky mobile transactions, and types of behavior businesses to need to look for to catch mobile fraud
iovation, a TransUnion company, today released its recent research that about half of all risky online transactions appear to be coming from a mobile device. Specifically, in the first half of 2019 iovation saw 49% of all risky transactions come from mobile devices, up from 30% in 2018, 33% in 2017 and 25% in 2016.
"Fraudsters are like chameleons. They are always adapting their tactics to make it look like they're legitimate customers," said iovation's Senior Director of Customer Success, Melissa Gaddis. "With well over half of all transactions now coming from mobile devices, our analysts increasingly see fraudsters either using mobile devices or making it look like their transactions are coming from mobile when in fact they are using a traditional desktop."
Among its research, iovation found:
The top continents for mobile fraud: So far in 2019 it is North America with 59% of all risky transactions coming from mobile devices. In 2018, it was Asia at 53%. In 2017, it was North America with 55%. In 2016, it was North America again with 36%.

The top countries for mobile fraud: Gabon leads so far in 2019 with 85% of all risky transactions coming from mobile devices. It 2018, it was Japan with 79%. Papua New Guinea led in 2017 with 86%. In 2016, it was Bangladesh with 59%.

The top industries for mobile fraud: So far in 2019 it is telecommunications with 75% of all risky transactions coming from mobile devices. In 2018, it was gambling with 60%. Communities (for example social networks or online dating sites) led in 2017 at 59%. In 2016, it was healthcare with 58%.
To find fraudulent transactions from mobile devices, iovation suggests businesses closely analyze specific indicators including:
Mobile emulators: Fraudsters like to hide information by using emulators to make it look like their desktop device is a mobile device.

Orientation: Is a device staying in the same position or is it face down? These could be tell-tale signs of a bot or a fraudster emulating a mobile device.

SIM card country: Since fraudsters often try to mask their location, the SIM card country provides yet another method for identifying the true location of the end-user. Fraud analysts may find fraudsters that target their businesses tend to have devices from particular countries.

SIM card carrier name: Certain mobile carriers can have a higher percentage of fraudulent activity originating from them.

Currency: The type of currency tied to a device provides additional context to the region associated with the device. This can be another way to determine if the device is coming from a risky location.

Language: Much like countries, carriers and currency, the language used on a device provides additional context on the transaction which can help crack a fraud case when a fraudster is attempting to mask other aspects of their device.

Mobile OS version: Certain mobile operating system versions may correlate with fraud or abuse.
Mobile Transaction Jump
iovation found 61% of all online transactions came from mobile devices so far this year, up from 56% in 2018, 51% in 2017 and 45% in 2016. Europe and North America are consistently among the top continents for mobile transactions with 67% and 60% respectively so far this year. The top industry for mobile transactions so far in 2019 is communities with 73%.
For more insights into iovation's findings along with new iovation features to catch mobile fraud, go to this blog post that includes an infographic.
Methodology
iovation came to its findings by analyzing the 30 billion online transactions it evaluated for fraud from January 2016 to June 30, 2019. To find the risky mobile transactions, it calculated the percent of risky transactions from mobile devices compared to overall risky transactions. For overall mobile transactions, it calculated the percent of mobile transactions compared to all online transactions. iovation defines risky transactions as those that typically result in fraud.
About iovation:
iovation, a TransUnion company, was founded with a simple guiding mission: to make the Internet a safer place for people to conduct business. Since 2004, the company has been delivering against that goal, helping brands protect and engage their customers, and keeping them secure in the complex digital world. Armed with the world's largest and most precise database of reputation insights and cryptographically secure multifactor authentication methods, iovation safeguards tens of millions of digital transactions each day.
Zitro's LINK ME Arrives in Spain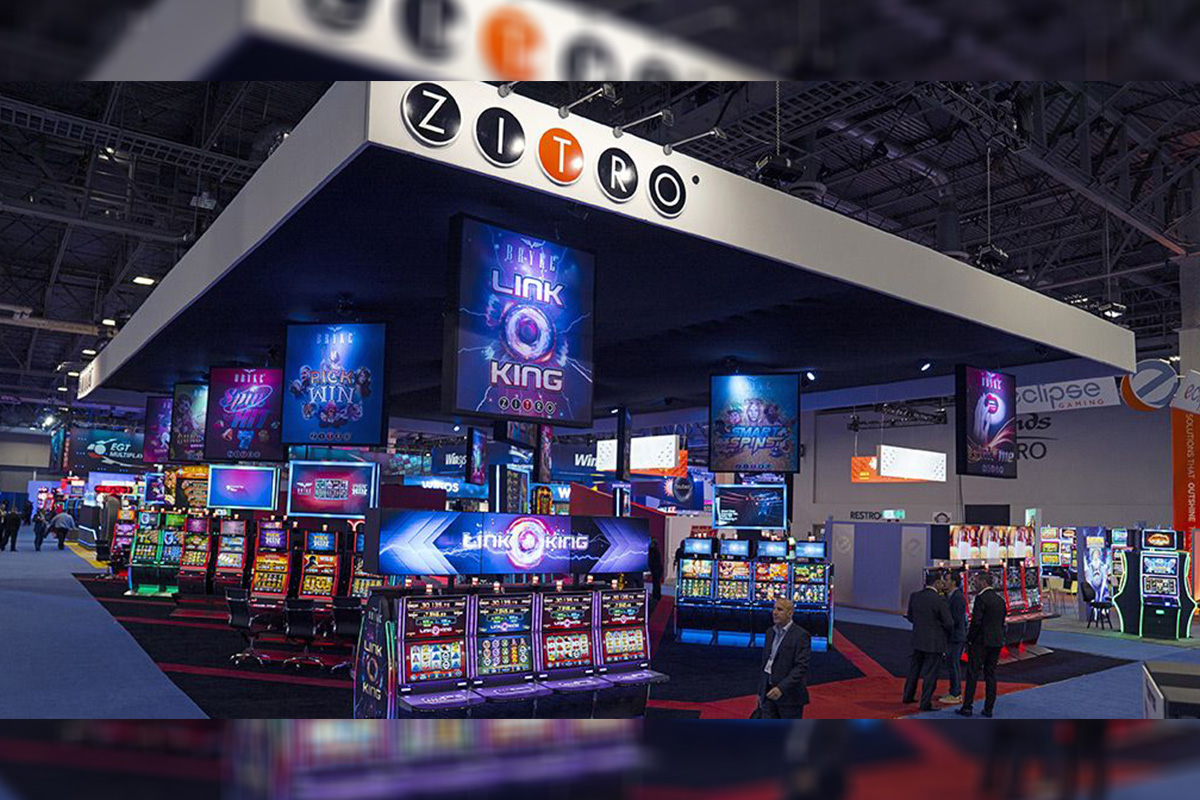 Reading Time:
1
minute
The casinos of the Grup Peralada, Casino Barcelona and Casino Peralada, have installed the Zitro's LINK ME. Link Me is a new progressive bank, that along with Link King, are delighting the players of the establishments of this important Group of Casinos.
"At Grup Peralada we always try to be pioneers and offer the latest products on the market. Our priority is to provide our customers with a game offer of absolute technological vanguard, and that is why we have relied again on Zitro for our group of casinos," Josep Maria Roig, general director of Casinos at Grup Peralada said.
"The bet that Grup Peralada has made for Zitro products, once again, fills us with pride. We are convinced that the results of Link Me in both casinos will be formidable, just as they are in casinos in all parts of the world. Link King, Link Me and Link Shock are consolidating as the most profitable video slots banks in the global market," Nadège Teyssedre, Commercial Director of ZITRO for EMEA said.