Yggdrasil Q4 and FY 2018 financial update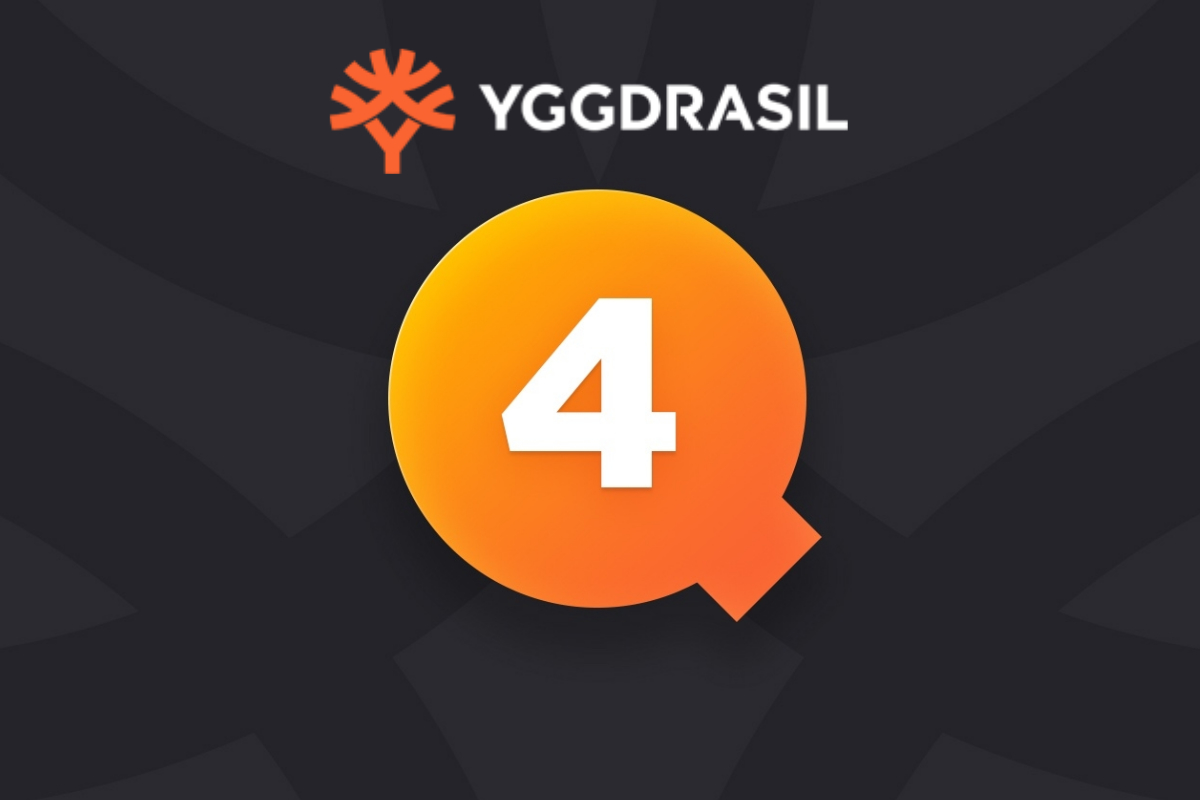 Reading Time:
3
minutes
Business highlights Q4 2018 (Q4 2017)
11 new license agreements signed, including e.g. Svenska Spel, ATG and Veikkaus (6)
7 new games launched (2)
First ever branded partnership game launched; Nitro Circus
Kick-off for all employees in Krakow, Poland
YGS Masters studio partnership with Fantasma Games
Record jackpot pay-outs of MSEK ~80 to a LeoVegas player and MSEK ~23 to a Bethard player
Number of FTEs 285 (191)
Player rounds increased by 42% to 1,686 million (1,184)
Mobile share of EGW was 66% (59%)
Financial highlights Q4 2018 (Q4 2017)
Total operating revenues increased by 53% to MSEK 78.5 (51.2)
EBIT increased by 13% to MSEK 19.8 (17.5)
EBIT margin amounted to 25% (34%)
Financial highlights FY 2018 (FY 2017)
Total operating revenues increased by 62% to MSEK 274.2 (169.1)
EBIT increased by 18% to MSEK 69.5 (58.8)
EBIT margin amounted to 25% (35%)
Notable events after the quarter
Signed ATG and Live in the newly regulated Swedish market (January 2019)
Comment on Q4 and FY 2018 by founder and CEO Fredrik Elmqvist
"Growth, expansion and strategic business development.
With 2018 behind us I am proud to present yet another eventful year for Yggdrasil. We have reported solid growth and revenues reached all time high levels of MSEK ~274, +62% from the prior year. We have also managed to grow with a healthy underlying profit whilst being in high growth mode and EBIT amounted to MSEK ~70. Yggdrasil has made several important investments for the future and we have more development projects in the pipeline than ever before. The total number of employees increased to 285, up by almost 100 from the prior year. Retaining world-class talent coupled with a focus on innovation, creativity and quality remain our top priorities to build our organisation and company for the long-term. Yggdrasil has also reached a major achievement in 2018 by being able to release all new games with GGA (Global Game Availability), i.e. where Yggdrasil can manage to launch all new games in all environments, including regulated environments, at the same time.
During 2018 we have continued our tireless focus on expansion and strategic business development, including the announcement of two new product verticals and entry into several new markets. We have also launched a new business vertical; YGS Masters, which invites leading independent studios on a selective basis to develop and distribute gaming content on Yggdrasil's platform. YGS has during 2018 signed three studios and we conclude strong interest in the market both among top quartile studios and operators. YGS, together with our own offering, enables us to provide the best games and end player user experience in the industry. I am thrilled on the outcome of these initiatives and how they will support us in creating synergies with our current product portfolio and in-game promotional tools. In addition to the new vertical announcements, we have also launched 18 new games, including the third game in the immensely successful Vikings series, Vikings Go To Hell, as well as our first branded game in collaboration with Nitro Circus.
2018 also marks as a commercially active year with entry into new markets and the signing of 48 new customers – more than any year before! We continue to focus on locally regulated market environments and push for global expansion. We have signed several notable customers during the year including Paf, Veikkaus, 888 in addition to Svenska Spel and ATG as part of the Swedish re-regulation. Despite a more competitive and complex market environment with a regulatory landscape changing at a faster phase than ever before, we have been successful in capturing further market share. We believe this is the ultimate proof of our concept and clearly demonstrates that our business is in the game for the long run. I also believe the on-going regulation trend is positive on the back of increased barriers to entry and an overall improved market quality, with a more responsible approach among industry stakeholders yielding a safer player environment and a larger addressable market.
Finally, in order to enhance our strategic alignment for 2019, we gathered all our employees in Krakow, Poland, for our annual kick-off during three action packed days in October. The journey was a great opportunity for all Yggdraslians to network and learn from each other as well as putting our creative minds together to partner up for the coming year.
With this said I am now looking with excitement on the challenges and opportunities that 2019 has to offer and where we will above all continue to prioritize growth in addition to our primary directive: commercial expansion, technological consolidation and global collaboration." – Fredrik Elmqvist, CEO and founder
Synot Games Partners with Online Casino Wunderino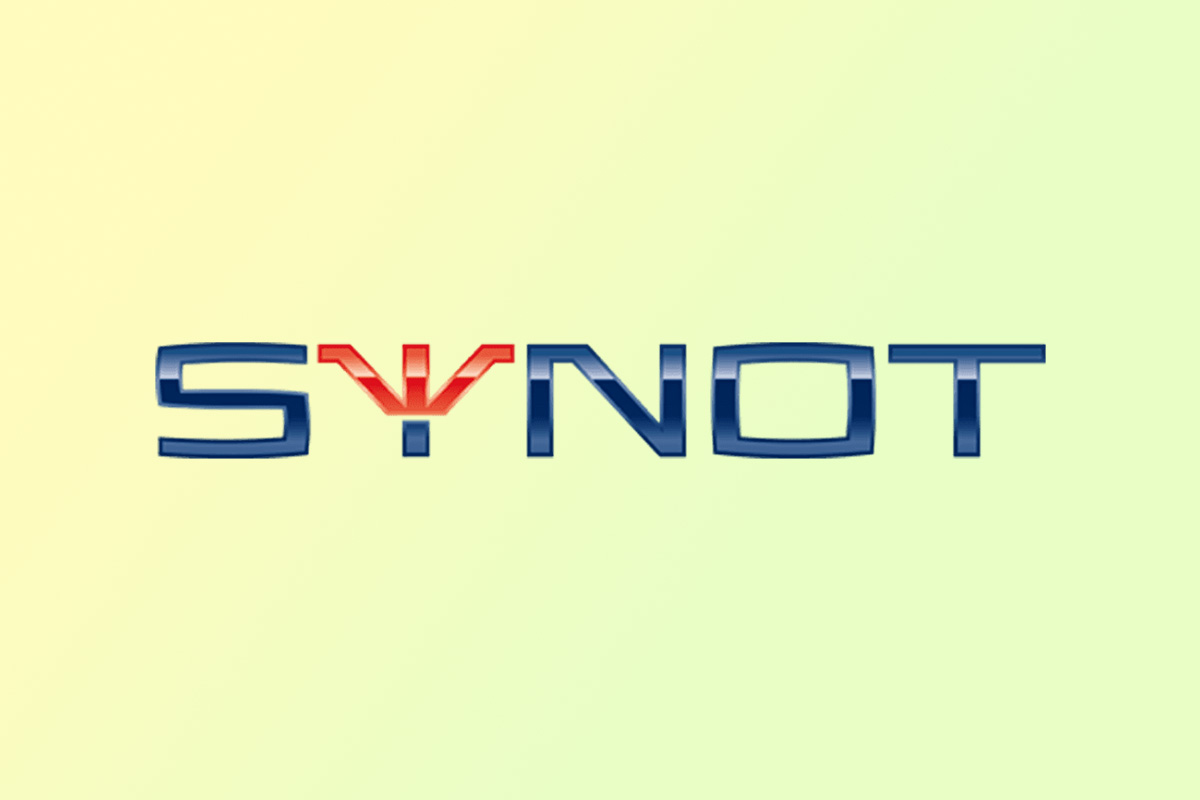 Reading Time:
< 1
minute
Synot Games has entered into an igaming distribution deal with online casino operator Wunderino.
"Adding our games to the Wunderino online casino is a true privilege and a great omen of exciting things to come before the end of the year. Both teams have worked on this with full dedication and a common goal in mind: Providing the best to the players," Martina Hrabinska, CCO at SYNOT Games, said.
Wunderino was launched in the spring of 2016 by i-gaming veterans to offer more than just the "regular" casino experience by focusing on innovative user experience and entertaining gamification elements in addition to a large selection of games.
Merkur Gaming to Give Live Stream Presentation of New Product Developments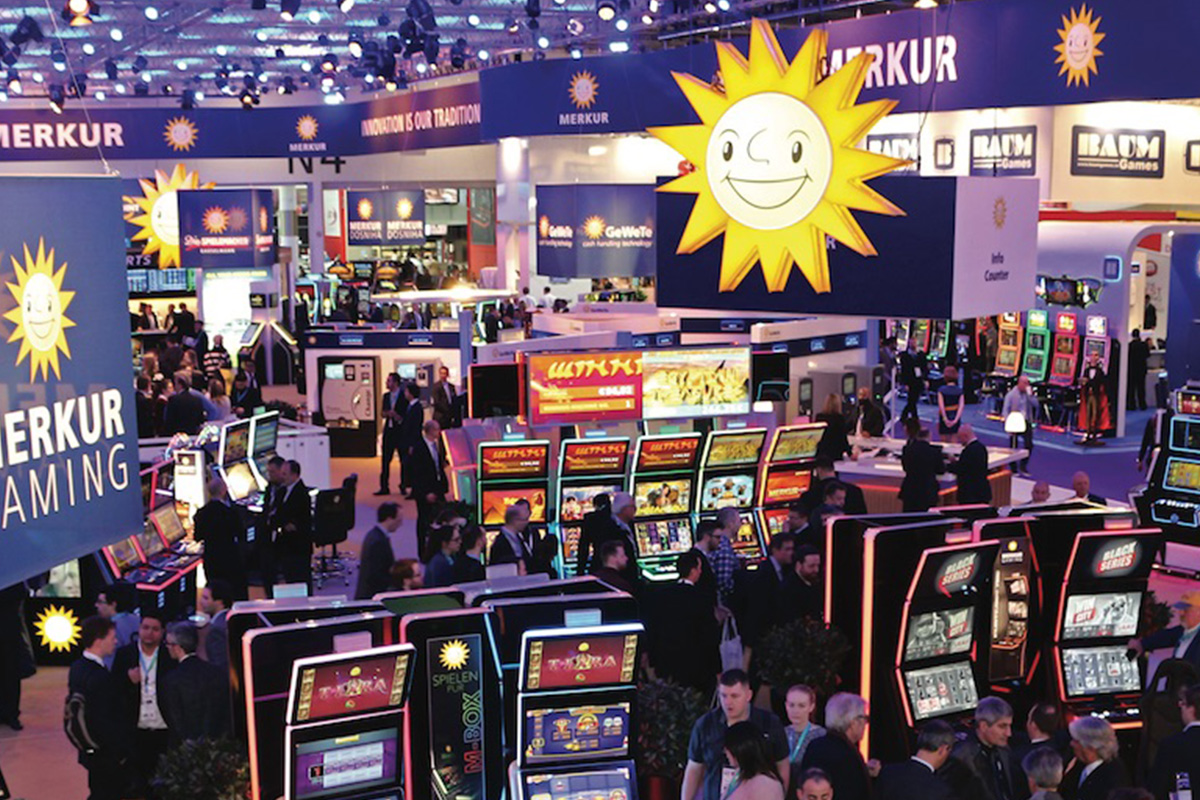 Reading Time:
2
minutes
Merkur Gaming is going to implement new initiatives and strategies to recover from the Impact of COVID-19.
Merkur Gaming's chief executive, International, Athanasios 'Sakis' Isaakidis, is at the forefront of supporting the Merkur Board and bringing to fruition new initiatives for the short term and also the strategies that will be necessary as more familiar business levels resume. "We are not on holiday and we are not sleeping" he said "we are working very hard to support our customers, in whatever they need, during these difficult times."
Mr. Isaakidis went on to explain a brand new initiative that is just one example of the efforts being made to support Merkur Gaming's customers.
He said: "What we will be bringing to our customers, starting in early November, will be a live stream presentation from our showroom in Luebbeke. This is not a 'virtual' event. Our invited customers will each be hosted by their own, familiar, company representative, and in real time. They will be able to see our new products, our new cabinets and our new games, discuss them one-to-one, ask any questions they have and so get a very valuable first insight into what will be available from Merkur Gaming. I promise you, it will intensive and it will be exciting. Exciting for us to be able to see our customers' reactions and exciting for them to be up to speed with what we are very confident will be major hit products on gaming floors soon."
Mr. Isaakidis went on to talk about where gaming is taking place successfully at present. "We are, of course, encouraging the industry to 'Restart with Merkur' and, in quite a few locations, that is already happening. Our business in Eastern Europe, in the Balkans particularly, is as healthy as it can be in the current situation. In Serbia, Croatia, Montenegro and Macedonia gaming entertainment is doing well. The recent announcement of the new gaming law in the Ukraine is truly exciting and we want all our customers and business partners to know that Merkur is coming, and we expect to be a major supplier there. Early 2021 will see the first installations in the Ukraine and there will be some exciting new developments in Bulgaria also.
In our home market, Germany, casino operations are doing well and the Gauselmann Group's mainstay, the many gaming arcades that we operate, are active and providing players with the high class gaming entertainment that they have come to expect. In this the existing regulations that gaming arcades must comply with have helped meet the primary need of keeping both players and our staff safe and well. It is mandatory to provide ample space between each gaming machine and that, combined with the highest levels of social distancing, sanitation and protective shielding from machine to machine, has given our loyal players the confidence to return, and in ever increasing numbers.
Despite all of the difficulties of the past months the entire Merkur Gaming team is looking forward to the challenges, and the opportunities, that lie ahead. We have always been passionate about our place in the national and international gaming industry and, right now and into the future we are focusing on keeping that passion and looking forward to what will certainly be a bright future."
Spain's Online Gambling Market Grows 17.7% Year-on-year in Q2 2020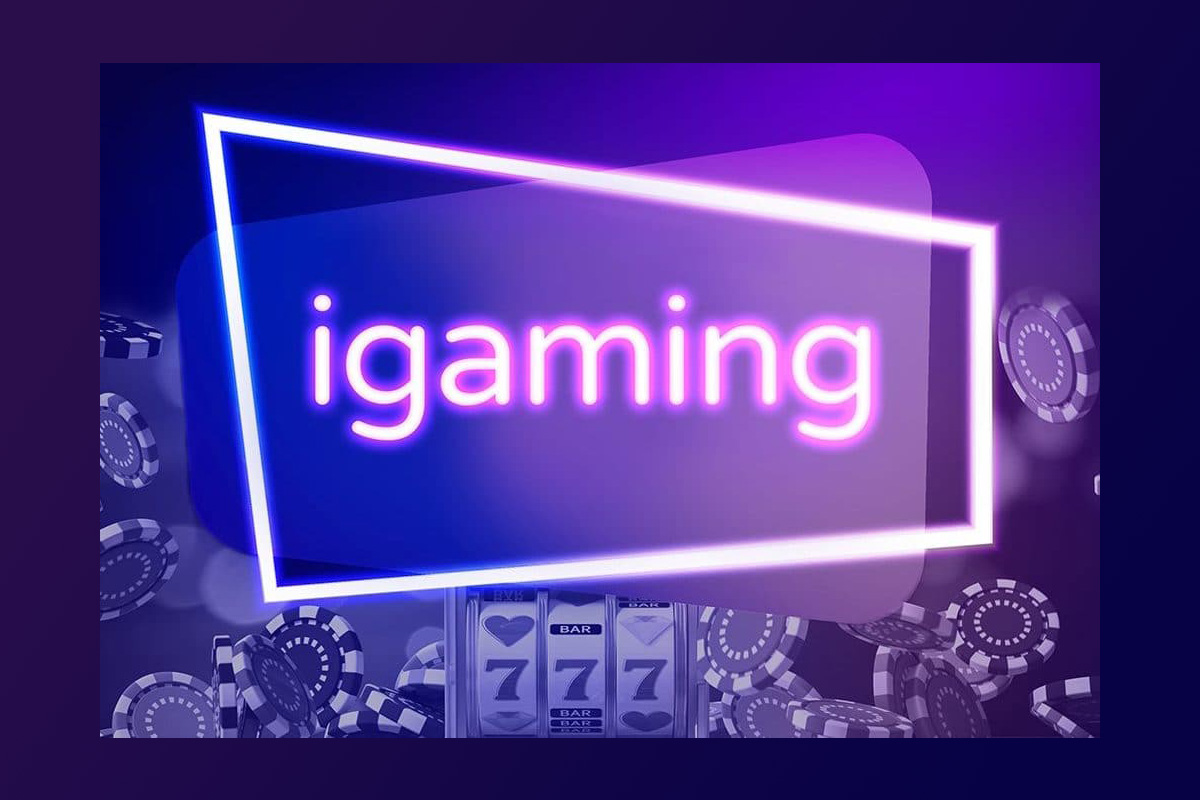 Reading Time:
< 1
minute
The online gambling market in Spain has grown 17.7% year-on-year in the second quarter of 2020.
Total gross revenue of €208.9m (£189.2m/$245.2m) for the three months to June 30 represents a 4.2% decline compared to Q1 2020, however, while advertising spend by licensees dipped significantly during the period.
Sports betting revenue was €68.1m, which represented a 20.8% year-on-year decline, and a 38.4% drop from Q1. Pre-match, fixed-odds staking fell 49.0% to €288.9m, with in-play wagers down 39.6% to €698.6m, as total stakes across all products and bet types declined 40.4% to €1.05bn.
Strong performance from online casino offset the betting vertical's declines, and suggested players had shifted from one vertical to the other. Revenue grew to €93.5m, a 36.5% improvement on the prior year, with customer stakes up 25.3% to €2.86bn.
This was largely down to slot play, with the product accounting for €51.9m of casino GGR, up 30.4% year-on-year, and more than 19.9% quarter-on-quarter. Live roulette continued to grow strongly, contributing revenue of €27.0m, a 75.7% jump from Q2 2019.
Poker saw revenue almost double, rising 97.4% to €38.2m, while bingo also enjoyed a strong quarter, with its contribution climbing 66.9% to €5.0m.