Flashtalking Strategic Services Debuts New Martech Solution for Sports Betting and Gambling Marketers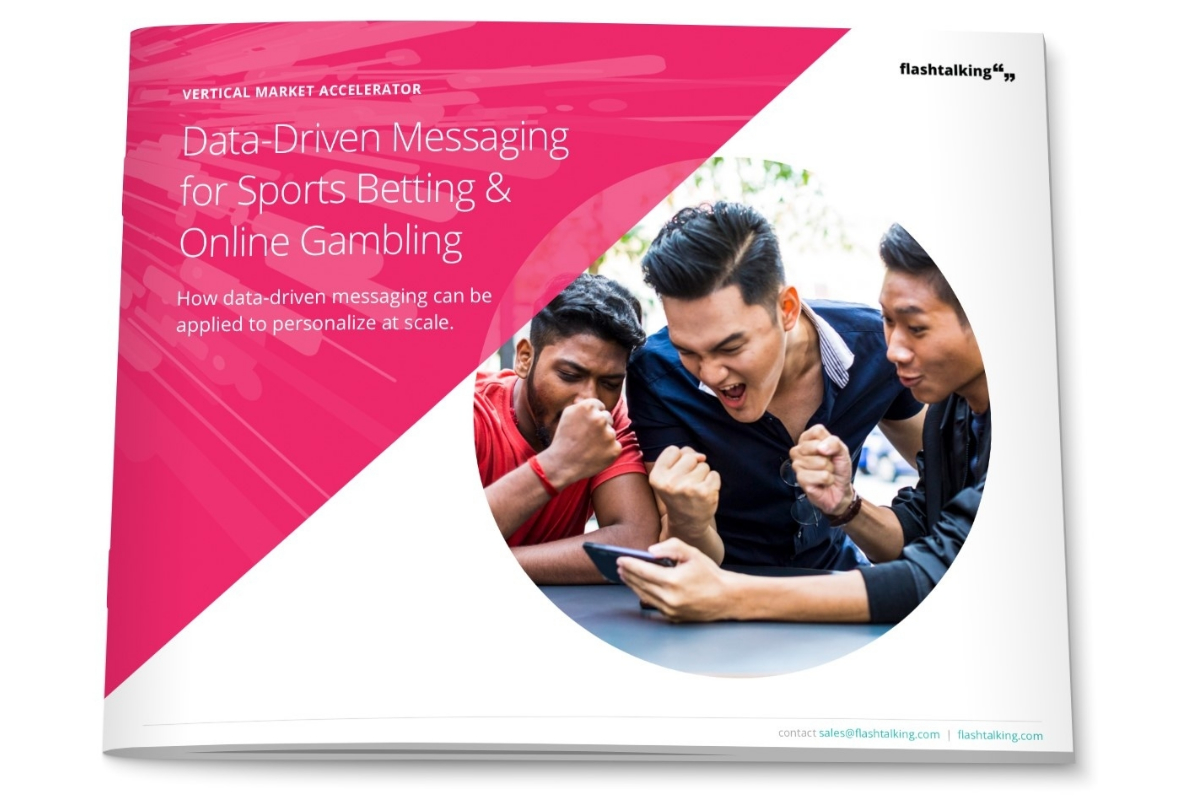 Reading Time:
3
minutes
Newest digital marketing "accelerator" equips major gambling ad marketers to activate and succeed with personalized dynamic creative and attribution at scale
Flashtalking, the leading global independent platform for ad management, data activation and unified insights, announces the debut of a new offering for its growing worldwide roster of gambling marketers, the company's latest "accelerator" playbook within its vertical suite. Having long served gambling marketers in the EU, the debut of Flashtalking's new Sports Betting and Gambling accelerator coincides with the opening of the U.S. market in the wake of the U.S. Supreme Court's vote to overturn the Professional and Amateur Sports Protection Act (PASPA). In the first eight months, the U.S. Sports Betting market has already eclipsed $500 million in revenues and is expected to exceed $8 billion by 2030.
As with Flashtalking's other vertical accelerator solutions, the Sports Betting & Gambling Accelerator playbook is the brainchild of the company's Strategic Services team led by John Mruz. The group supports Flashtalking clients in developing their data-driven creative strategies with precision and scale, incorporating proven use cases and best practices for specific verticals.
"As the U.S. Sports Betting market opens up, these marketers need help developing and implementing their customer acquisition and growth strategies, as well as building the analytics capabilities to assess the impact of their creative," said Mruz. "Combining Flashtalking's long history of serving Gambling marketers in Europe and our expertise and leadership in data-driven creative, we are excited to debut our U.S. Sports Betting & Gambling Accelerator playbook in the U.S. market. We look forward to helping Sports Betting brands to globally leverage our technology to optimize their interactions with their customers and, in turn, grow their business and the market as a whole."
The Sports Betting and Gambling Accelerator playbook addresses the unique personalization and analytics needs of the gambling vertical, demonstrating how to leverage Flashtalking's technology platform to personalize the message across the customer journey and maximize the impact of data-driven creative. Leveraging Flashtalking's vast experience serving large Gambling clients worldwide, the Accelerator presents tangible use cases to acquire, engage, and grow customer relationship leveraging a suite of data-driven personalization tactics, including audience targeting, geo-fencing, day-of-week, and real-time odds presentment with Flashtalking's proprietary Power Feeds Betting solution.
"Quite a lot of SkyBet external display relies heavily on offering 'live markets.' To do this, we must be able to trust our market feeds. We needed a partner platform dependable and robust enough to load markets with a latency of 15 seconds or less," said Sky Betting & Gaming Lead Designer Martyn Brook. "Flashtalking Power Feeds Betting allows our media team to quickly populate feeds with real time specific markets. This has allowed us to create our in-play markets banners. These offer the most up to date markets during football matches with the ability to update within seconds of fixture events."
"Clients in all verticals have continued to look to Flashtalking to help them deliver on the 'better creative' imperative, and as the gambling vertical opens wide in the U.S., we are excited to see the outcomes with our Gambling & Sports Betting Accelerator, as the solution is especially effective for this unique vertical", said Flashtalking CEO John Nardone. "John Mruz and his team have cracked the code on precision at scale, and almost nowhere is that more important than within the gambling vertical."
About Flashtalking:
Flashtalking is a data-driven ad management and analytics technology company. We help sophisticated marketers use data to personalize advertising, analyze its effectiveness and optimize performance across channels and formats. Our platform leads the market with innovative products and services to ensure creative relevance and unbiased, actionable insights, powered by proprietary cookieless tracking, data unification and algorithmic attribution. Born in the UK, established worldwide, Flashtalking spans the globe with offices in New York, San Francisco, Los Angeles, Chicago, London, Leeds, Cologne, Hamburg, Amsterdam, and Sydney. For more information visit www.flashtalking.com.
Sports Betting Revenue of West Virginia Increases in May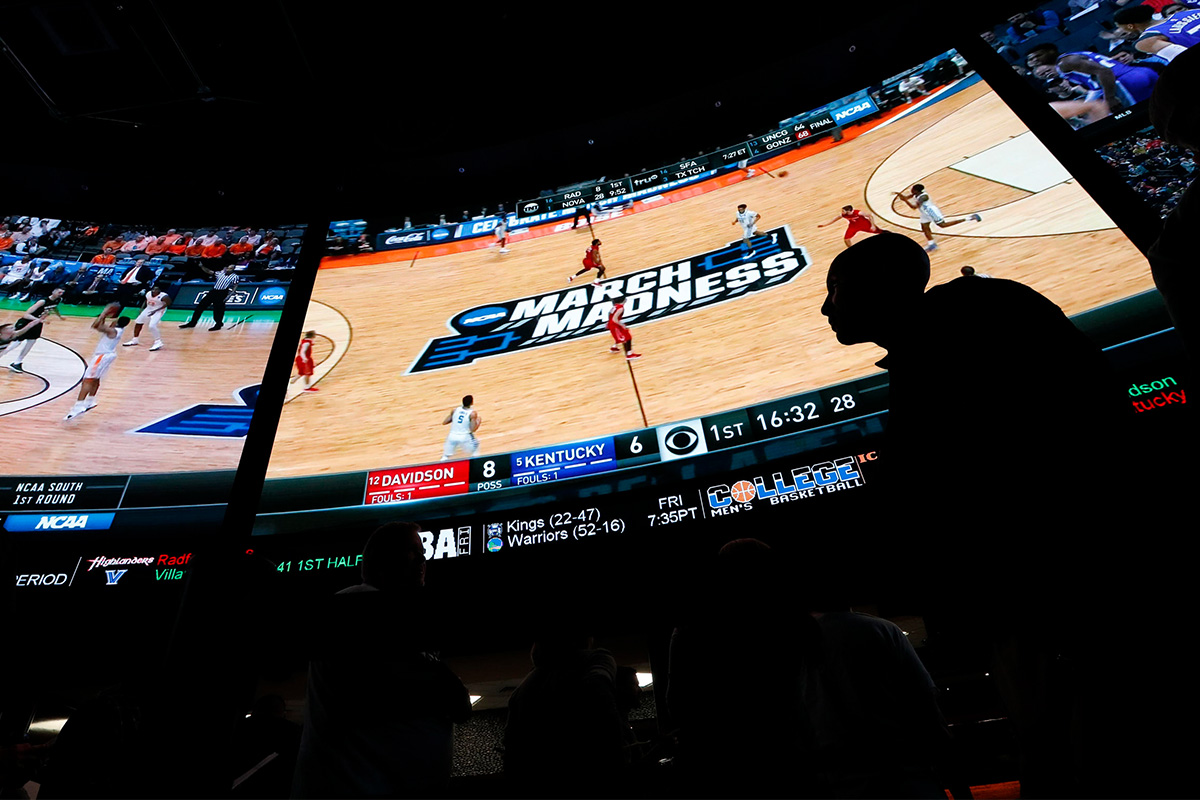 Reading Time:
1
minute
Sports betting revenue in West Virginia has increased by 69% in May to $937,065, while amounts wagered rose 4%.
The Penn National Gaming-operated Hollywood Casino remains the leading venue in the state generating $672,070 in revenue from $7.64m staked. Eldorado Resorts' Mountaineer Casino ranked second with revenue of $222,736 and total wagers of $2.84m.
Delaware North's Wheeling Island Hotel-Casino-Racetrack and Mardi Gras Casino did not accept any wagers again last month as its sportsbooks remained closed. Neither casino has processed any sports bets since early March. However, both the Wheeling Island Hotel-Casino-Racetrack and Mardi Gras Casino paid out on a number of bets placed prior to the split, leaving them with minor losses for the month.
SugarHouse Casino to Change Name as Rivers Casino Philadelphia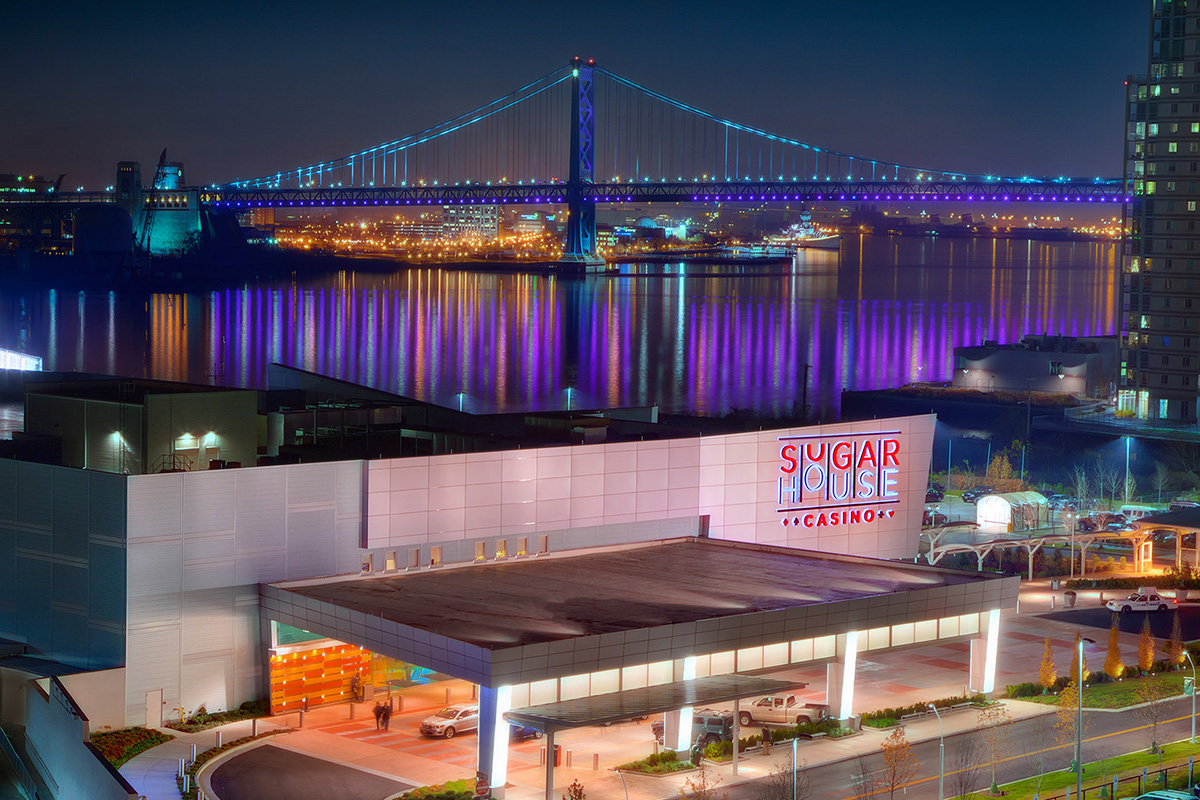 Reading Time:
1
minute
SugarHouse casino is going to change its name as Rivers Casino Philadelphia. Greg Carlin, CEO of the casino's parent company Rush Street Gaming said it was a corporate decision, to unify all their casinos under the same name.
"This is something we've been thinking about for quite a while. I think we are at the point in our company's history where it makes sense to have a unified brand. All our properties and markets, especially with the advent of online gaming, we think it makes a lot of sense," Greg Carlin said.
Carlin said the change will not happen overnight because they have a great deal more work to do.
"We're going to buy all new chips, change all the signage, all the shirts, all of the business cards — it's a long list of things that need to be swapped out. Not only that we're upgrading the property, but we're also going to add a state of the art sports book. We're redoing one of the restaurants. We're re-carpeting the original casino floor. We're changing the decorations, we don't want this just to be a name change, we're really changing the property as well," Carlin added.
Intralot Announces New Board Of Directors For Its U.S. Subsidiary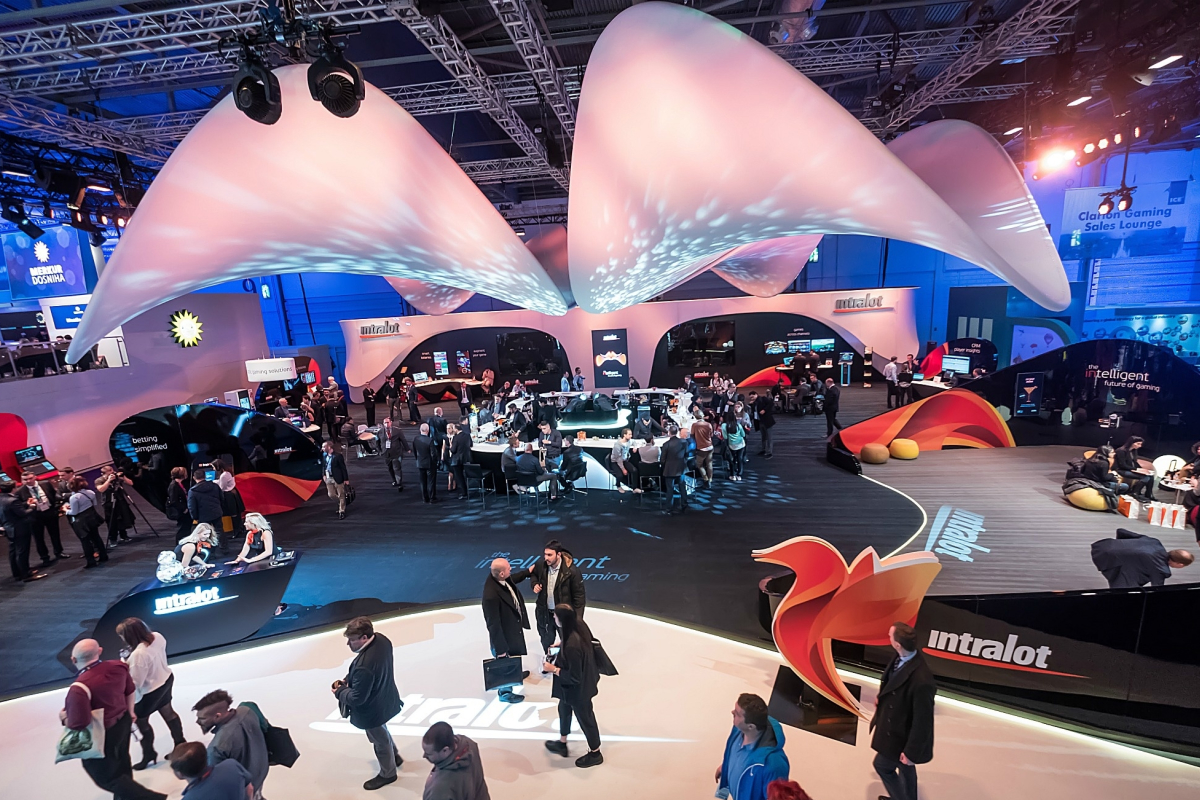 Reading Time:
2
minutes
INTRALOT announces the appointment of a new Board of Directors at its fully owned US subsidiary, INTRALOT Inc. to include three new Independent Directors.
Ambassador (Ret.) Thomas Miller, Non-Executive Chairman and Independent Director
Mr. Daniel Rappaport, Non-Executive Vice-Chairman and Independent Director
Mr. Nicholas Mitropoulos, Independent Director
Mr. Byron Boothe, Director and Interim CEO, INTRALOT Inc.
Mr. Nikolaos Nikolakopoulos, Director and INTRALOT Group Deputy CEO
INTRALOT Group Chairman and CEO Mr. Sokratis Kokkalis stated: "I am very pleased to welcome three very senior Independent Directors at the Board of INTRALOT Inc. joining a very experienced team, in support of our efforts to strengthen corporate governance as a driver for growth and customer satisfaction."
Thomas Miller is a former American diplomat and three-times U.S. Ambassador, including ambassadorships in Greece, Bosnia-Herzegovina, and as Cyprus negotiator. He has also served as CEO of Plan International, a UK-based NGO, working to help children in developing countries; President/CEO of International Executive Services Corps (IESC); President of the United Nations Association; Chairman of the International Commission of Missing Persons (ICMP); and a board member of The Partnership for a Secure America. He is a member of the Council on Foreign Relations.
Daniel Rappaport has served as Chairman of the Board/CEO of the New York Mercantile Exchange (NYMEX); member of the National Petroleum Council (NPC); and member of the U.S. Commodity Futures Trading Commission (CFTC) Global Markets Advisory Committee. He served as a board member of the Futures Industry Institute, a trustee on the Board of Trustees of New York Law School, and as an appointment of the Governor of the State of Connecticut on the board of directors of Connecticut Innovations.
Nicholas Mitropoulos is a political and business consultant who has previously worked with the Monitor Company. He served as Executive Director of the Taubman Center for State and Local Government at the Harvard Kennedy School, was the Director of the Forum at the Kennedy School, as well as Deputy Director of Institute of Politics at Harvard.