NSoft sponsors Prague Gaming Summit 2019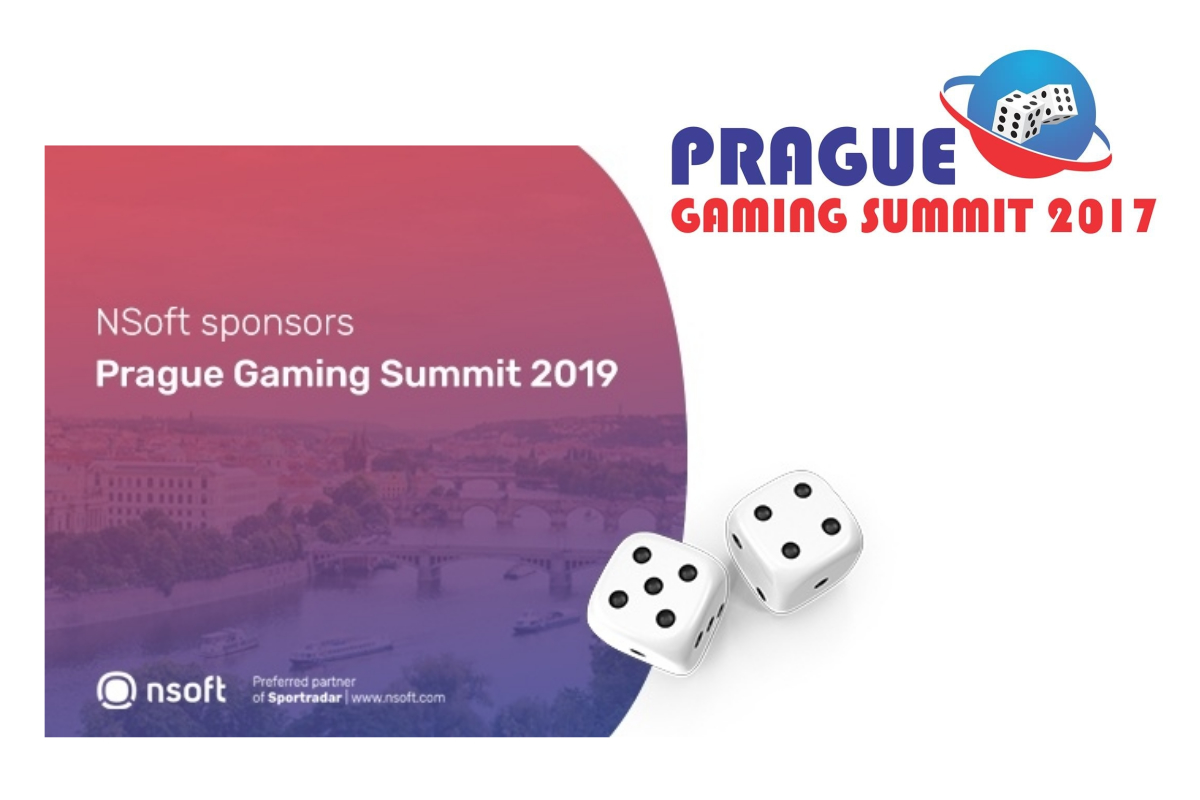 Reading Time:
2
minutes
The 3rd edition of the regional gaming conference: Prague Gaming Summit will be held on March 12th, 2019 under the general sponsorship of NSoft Company. The conference organized by European​ Gaming Media and Events is the first one to be held of four expert summits scheduled for this year.
The Prague event brings together over 100 industry professionals dedicated to one common goal – exchange expertise, best practices and discuss the industry's challenges.
From its inauguration in 2017, Prague Gaming Summit has been considered the leading event in the region offering a priceless opportunity for local and international operators to get together on a yearly basis to network and learn.
NSoft`s team in Prague will be represented by Mr. Zlatan Omerspahić, Data Protection Officer who will take part at a panel discussion: "Gambling​ Industry: Advertisement banning trends in the European Union and the Balkans."
Commenting the panel discussion, Mr. Omerspahic emphasizes: "This is a very interesting topic to be tackled. It is time to demystify the industry itself. Banning is not the solution, but the responsible approach to every aspect of (gambling) business is. I am glad to see that our markets and the industry is reaching adulthood. We are witnessing an exciting period when the industry rules are being set and the expert conferences like this are truly helping this process."
NSoft Company is a general sponsor, not only of the Prague event, but also of three more expert conferences to be held in 2019, in May in Vilnius,  September in Budapest and October in Milan. Do not hesitate to contact Mr. Omerspahic and our representatives during the conferences or contact us at info@nsoft​.com​.
About NSoft:
NSoft​ is an award – winning internationally recognized software solutions provider for the gaming and betting industry. The company has more than 200 employees and 92 companies as its customers, operating in 31 countries. Its product portfolio includes turnkey solution for managing betting business, retail and omni-channel solutions, virtual sports betting, sportsbook and draw based games.
SEG Awards: Three Nominations for NSoft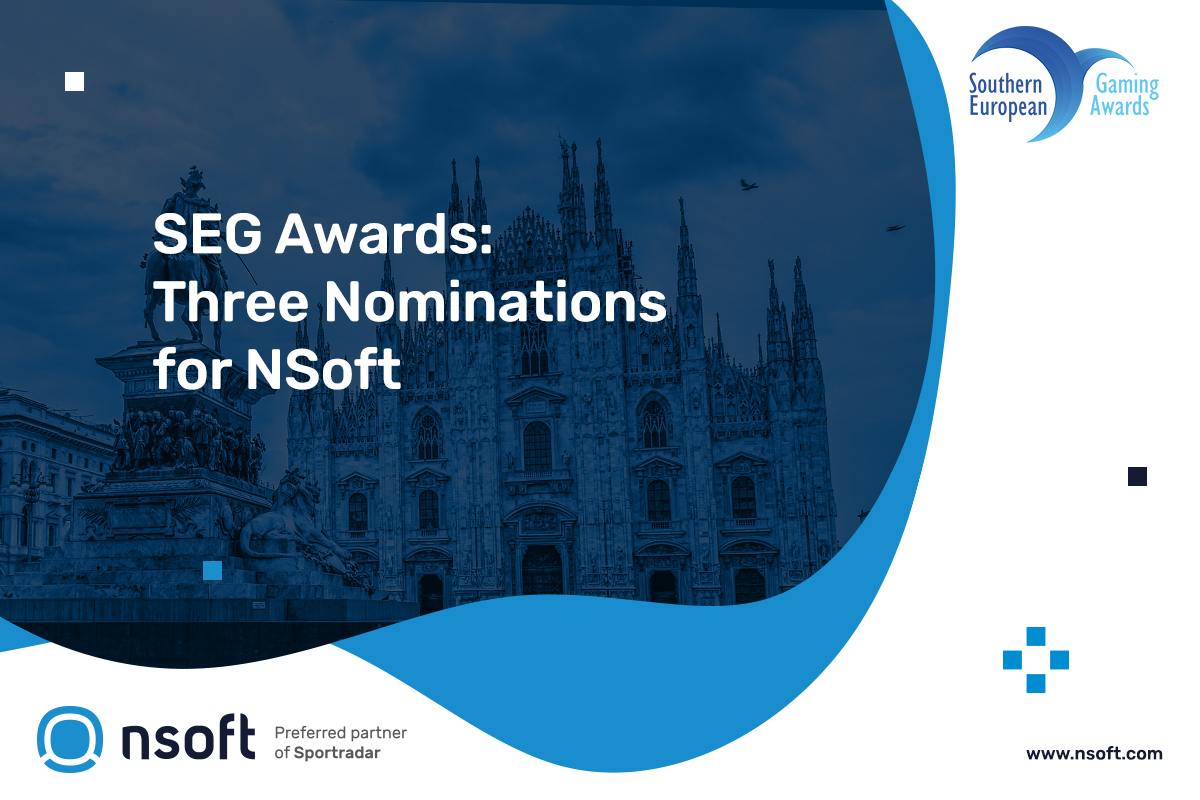 Reading Time:
1
minute
After the online public voting stage for this year's SEG Awards to be presented in Milan at the upcoming European Gaming Congress, the official list of the nominees has been announced. The SEG Awarding ceremony will acknowledge the business excellence in 26 categories.
NSoft has been shortlisted in three categories: Best Sports Betting Innovation, Rising Star in the Virtual Sports/Fantasy Sports as well as Best Overall Virtual Sports/Fantasy Sports Provider in 2019.
"2019 is surely the year where the expert community recognized and wanted to praise our innovations as well as results we have accomplished in the category of virtual sports. We are really proud to be recognized in several occasions as a trustworthy partner who nurtures innovation and always strives for excellence in business. The latest nomination for the SEG Awards proves that we are right on track", said Dario Jurčić, Chief Business Officer of NSoft.
The European Gaming Congress is scheduled for November 8, 2019, at Radisson Blu Hotel Milan, Italy. The SEG Awards 2019 ceremony will follow the promising panel discussion where industry professionals from different fields of expertise will tackle current topics. NSoft representative, Mr. Zlatan Omerspahic, will participate at the panel discussion: Marketing for Operators in Regulated Markets.
NSoft's products available at Bets Plus shops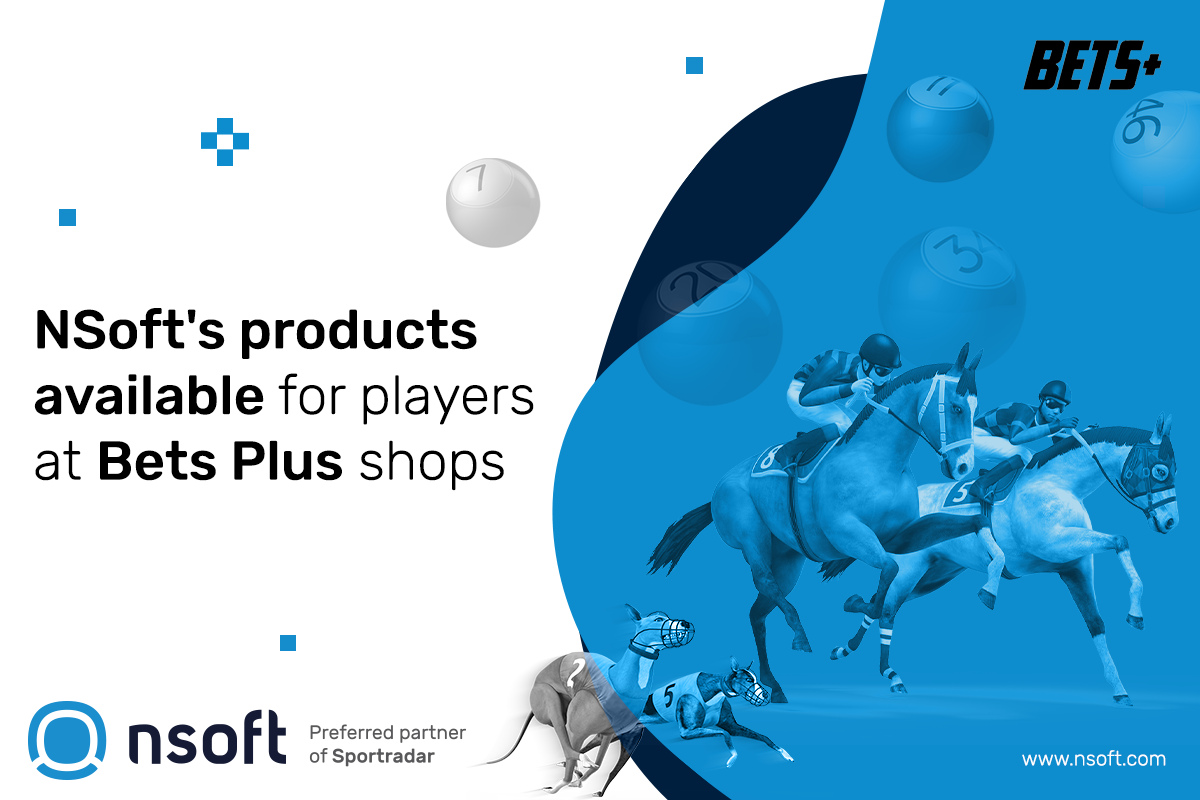 Reading Time:
1
minute
Bets Plus is a new client of NSoft, award-winning gaming and betting software provider. This betting operator from Zimbabwe has introduced draw-based game Lucky Six, American Roulette, Greyhound Races together with Virtual Horse Races and Virtual Motorcycle Speedway into its retail network.
"It was great to have this release and ICE Africa event in just a few days' time span. It was a pleasure to meet the client in person and have a very constructive follow-up meeting in South Africa where we discussed the further extension of cooperation", said Dražen Bogadi, Technical Account Manager in NSoft.
"After the presentation of the NSoft's products and services, the mutual conclusion was that the potential for further retail expansion is promising especially when it comes to NSoft Retail Box which significantly decreases the starting investment," said Maxine Manyowa, Operations Director of Bets Plus.
Satellite stream solution from NSoft enables virtual games to be available even in locations with low internet speed. Access to superb products is guaranteed.
NSoft Retail Box is a plug and play solution for betshops. The idea behind the project was to simplify implementation and lower the client's investment in new hardware required in retail. NSoft Retail Box satisfies all client requirements to run NSoft Seven products. Seven is NSoft's platform for managing core betting business operations that includes modules, applications, and APIs that serve as a base layer for the great variety of products – all according to clients ́ needs.
SBC Awards: NSoft shortlisted in two categories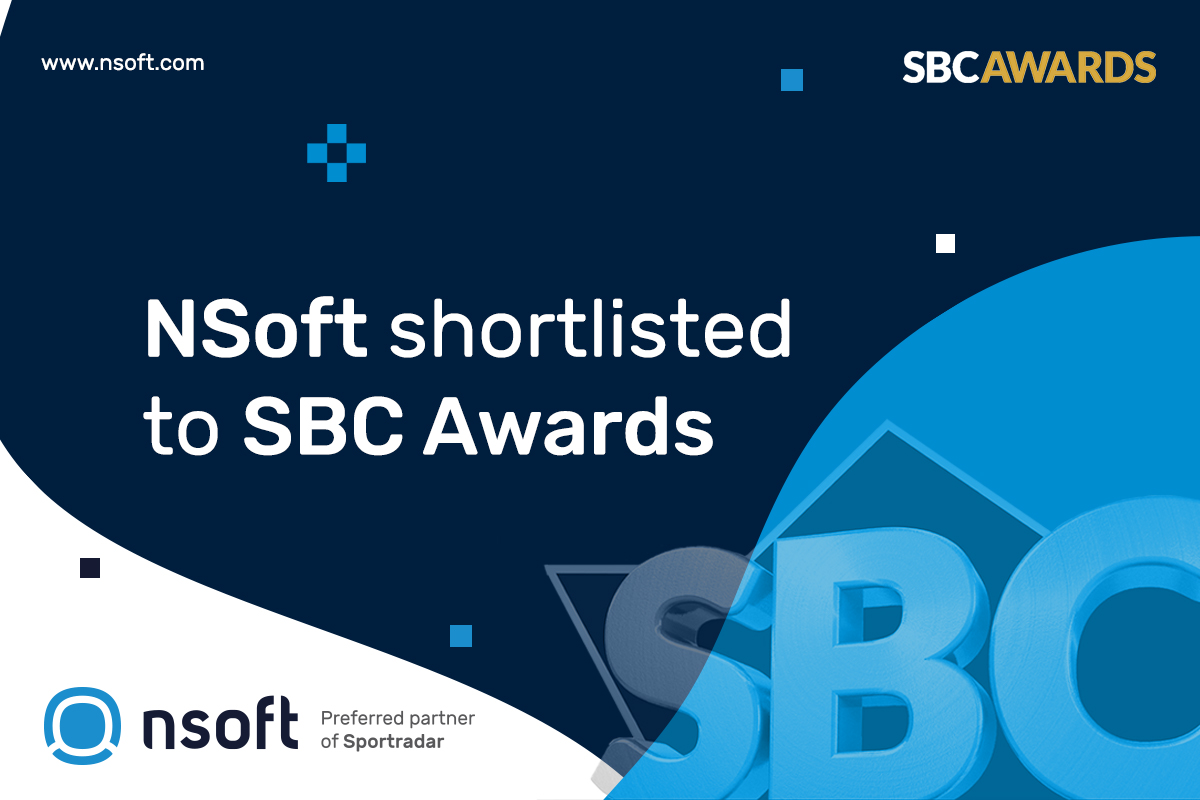 Reading Time:
1
minute
NSoft has received one more confirmation of its business excellence in 2019 by being shortlisted in two categories for this year's SBC Award. NSoft will be competing for the prestigious awards: Best Live Streaming Product and Innovation of the Year.
This is the sixth edition of the SBC awarding ceremony which celebrates the very best in sports betting and recognizes the achievements from across the industry. This year the SBC Awards will feature 41 award categories whereof 14 Operator awards, 3 Affiliate awards, 18 Supplier awards, 2 Specialist awards, and 4 Payment awards. NSoft is shortlisted under the Supplier section.
"The SBC Awarding ceremony will be the finest way to conclude this very successful business year for NSoft. Being shortlisted for this prestigious award is a success itself. I am glad that our Sportsbook solution, especially In-Play and its features, is perceived as very best in the industry. Moreover, being recognized as an innovator is very exciting. It simply means that people recognize and understand our vision," commented Dražan Planinić, NSoft's Head of Product Development.
The product that mainly led NSoft to the Innovation of the Year nomination is NSoft Vision which will also be showcased at the upcoming CES 2020. It is an AI-driven surveillance system that provides many business applications. "True power of NSoft Vision comes from its smart, robust underlying AI services and the features that are constantly getting better thanks to Machine Learning.
NSoft Vision collects real-time and historical data aiming to empower data-driven decision-making processes for one's business.
Wherever presented, NSoft Vision was an attraction driver, but being shortlisted for the SBC Award is a true verification of its uniqueness among the industry professionals," commented Luciano Kovačević, NSoft's Product Manager.
The SBC Awarding Ceremony is scheduled for December 3rd, 2019 in London.