IGT Provides INTELLIGEN™ VLT Central Management System to Loto-Québec with Three-Year Extension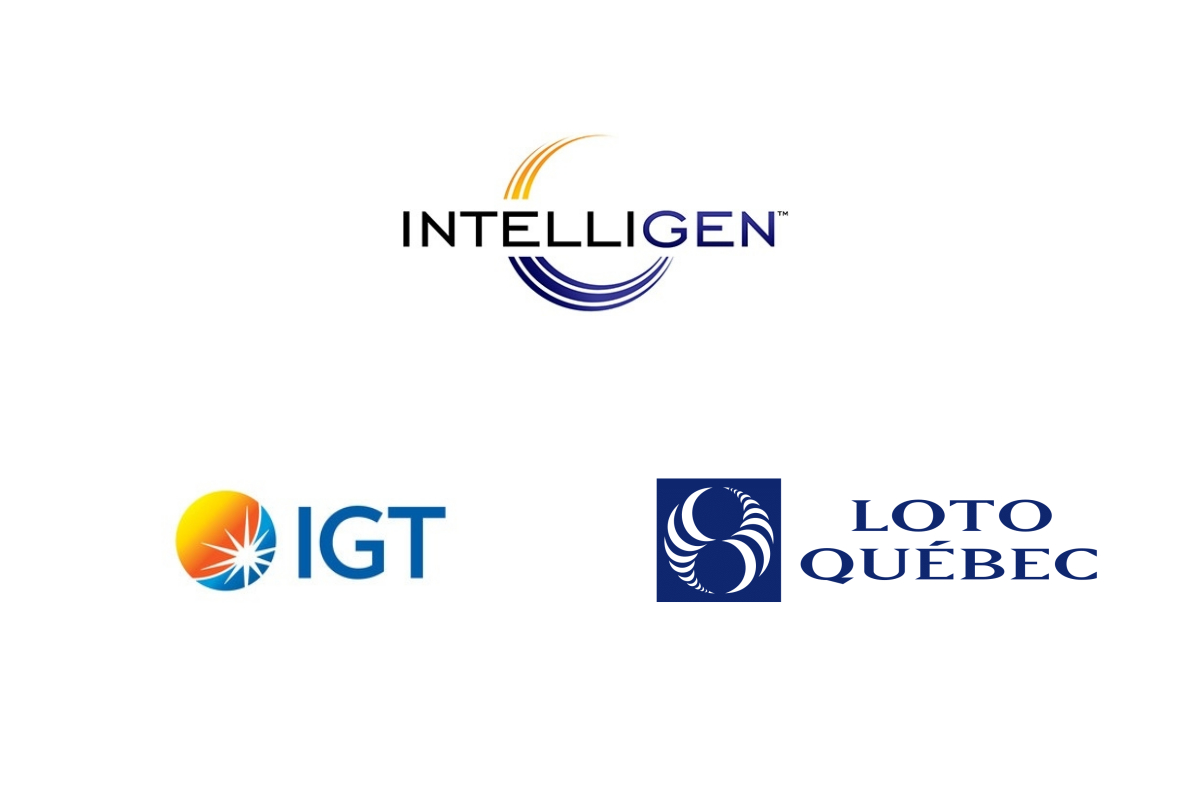 Reading Time:
2
minutes
International Game Technology PLC, announced that its subsidiary, IGT Canada Solutions ULC, has signed a three-year extension to continue providing its INTELLIGEN™ video lottery central system to Loto-Québec. The contract extension runs through September 2, 2021.
"Our INTELLIGEN solution is used by Loto-Québec to monitor nearly 10,000 VLTs in the province, all of which are provided by IGT," said Jay Gendron, IGT Chief Operating Officer, Lottery. "The INTELLIGEN central management system ensures the Lottery has full control of the complexity, security, integrity, and advanced reporting of their VLT network to optimize operations and drive growth for their business."
INTELLIGEN is built on more than 20 years of proven central system experience, and offers stable, secure and command control capabilities uniquely tailored to VLT gaming environments. It operates with a wide range of VLTs using multiple protocols, including the Game to System® (G2S®) open standard protocol, and has advanced communication abilities.
Under the terms of the agreement, IGT will provide hotline services for the INTELLIGEN central system, advanced business intelligence, distributed game management, and proactive diagnostic modules. In addition, IGT also provides Loto-Québec with lottery instant ticket vending machines, VLTs, casino slots, interactive games, and Canadian Bingo and Poker Network.
About IGT:
IGT (NYSE:IGT) is the global leader in gaming. We enable players to experience their favorite games across all channels and regulated segments, from Gaming Machines and Lotteries to Digital and Social Gaming. Leveraging a wealth of premium content, substantial investment in innovation, in-depth customer intelligence, operational expertise and leading-edge technology, our gaming solutions anticipate the demands of consumers wherever they decide to play. We have a well-established local presence and relationships with governments and regulators in more than 100 countries around the world, and create value by adhering to the highest standards of service, integrity, and responsibility. IGT has over 12,000 employees. For more information, please visit www.igt.com.
BCLC Contracts with iTel to Support Lottery Network Services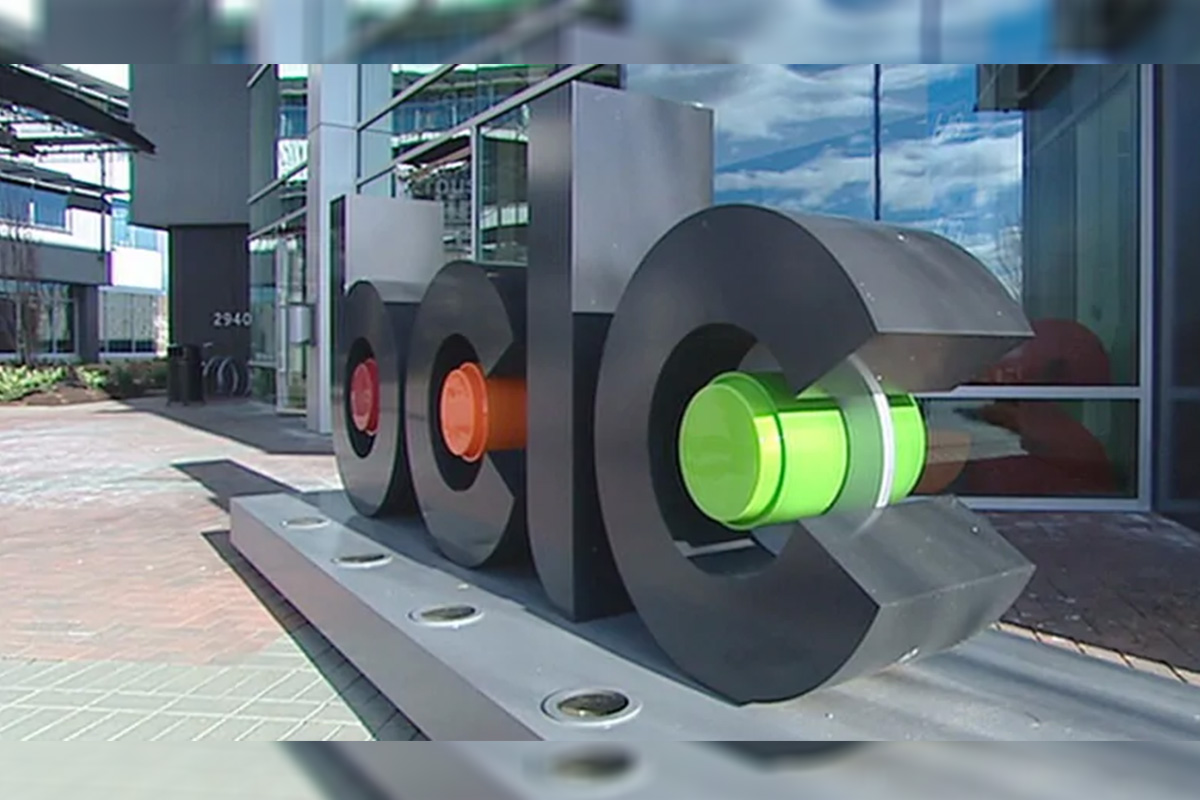 Reading Time:
2
minutes
Kamloops' technology future looks even brighter with a new agreement between two of the city's largest technology companies: BCLC and iTel Networks (iTel).
Under a three-year contract with BCLC, iTel will provide the fast and secure Internet connection needed to support BCLC's retail partners located in remote and rural areas of the province to sell lottery products.
"Given the breadth of our network, iTel checked off all the boxes we had on our list," said Pat Davis, Vice President of Business Technology and Chief Information Officer. "Its unique ability to support our remote network requirements provided an efficient solution to meet our business needs. We're pleased to work with an organization that shares our support for expanding the local tech business."
BCLC awarded the contract to iTel for Province Wide Internet Services following a public procurement process that included an August 2019 Request for Proposal.
"Having lived in Kamloops for most of my life, I am deeply invested in this community both personally and professionally," added Danny Rink, CEO, iTel Network. "I am excited that we have built iTel over the last 12 years to be an organization that can support the vast and robust network needs of an enterprise organization like BCLC, and by doing so, iTel can continue to invest in the community and help further grow the Kamloops tech sector."
In addition to both being deeply rooted in the Kamloops technology sector, both BCLC and iTel support the Kamloops Innovation Centre (KIC), a non-profit technology start-up accelerator. Rink helped found KIC in 2012 and BCLC has since created an on-site Innovation Lab in partnership with KIC, with the goal of fueling growth of local tech talent.
"Diversification into technology for B.C.'s regional economies requires the active participation of its large technology employers. iTel Networks and BCLC have proven themselves to be those catalysts in our community," said Dr. Lincoln Smith, executive director, KIC. "Both of these corporate leaders are directly and indirectly helping to create the ecosystem in Kamloops where new technology-enabled businesses can start up and thrive."
Thanks to lottery players and retailers across B.C., the lottery business helped BCLC generate $1.4 billion for the Province of B.C. last year to support health care, education and community programs across B.C.
Loto-Québec announces the dates and conditions for the reopening of its gaming establishments, as well as the cost-saving measures affecting its operations and personnel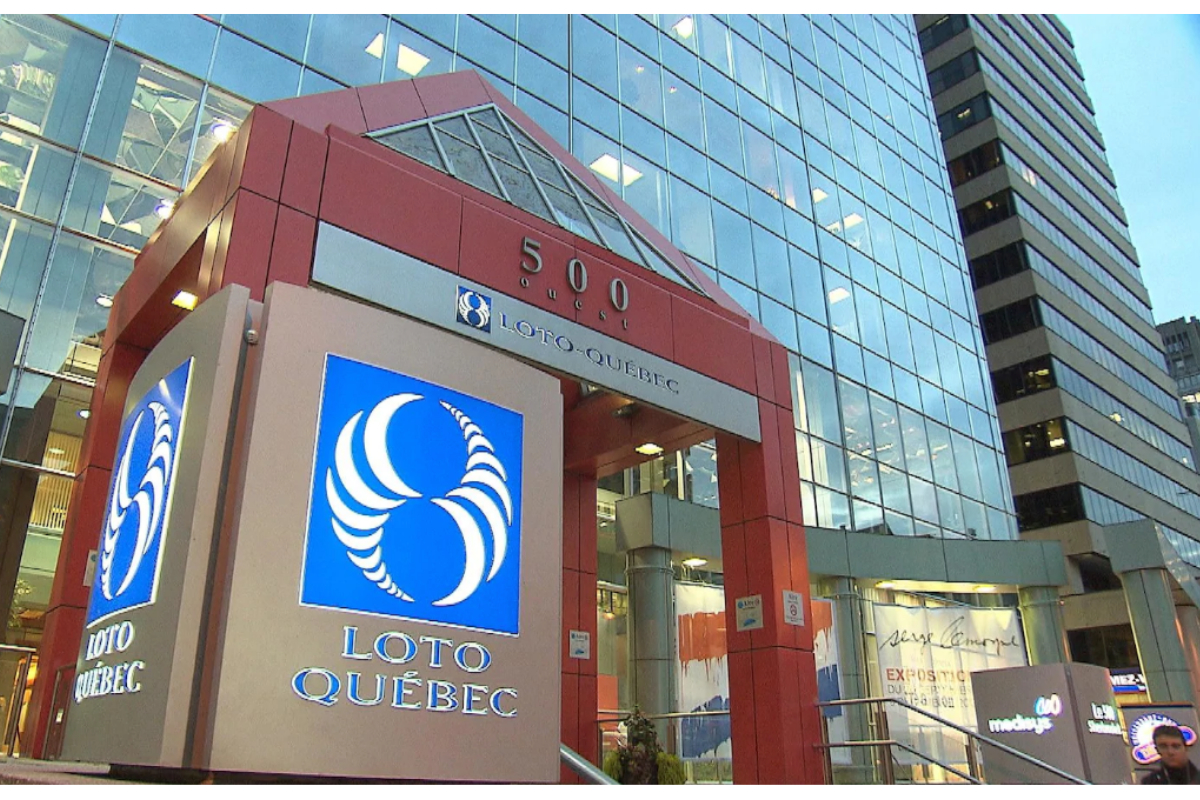 Reading Time:
2
minutes
Loto-Québec will gradually reopen its establishments according to the following schedule, with operations adjusted to comply with physical distancing and hygiene standards:
Hilton Lac-Leamy: July 13
Casino de Charlevoix, Casino de Mont-Tremblant, Québec and Trois-Rivières gaming halls: July 16
Casino du Lac Leamy: July 23
Casino de Montréal: August 3
VLT and Kinzo network: July 7
Network bingo: July 3
As establishments reopen, the Corporation's top priority will be to ensure that operations resume in such a way as to allow employees and customers to stay safe while enjoying a fun environment.
Rigorous safety measures, modified opening hours and an online reservation system
When Loto-Québec's establishments reopen, customers will notice the following important changes to operations and on gaming floors, including:
New online reservation system for customers
Casino sectors will be limited to a maximum of 250 customers at a time

Québec City gaming hall(250 customers)
Trois-Rivières gaming hall(250 customers)
Casino de Charlevoix(250 customers)
Casino de Mont-Tremblant(250 customers)
Casino du Lac-Leamy(4 sectors with 250 customers = 1,000)
Casino de Montréal(6 sectors with 250 customers = 1,500)

Complete disinfection of each establishment every day and cleaning of gaming machines between customers
All employees on gaming floors required to wear procedural mask and, when required under CNESST standards, eye protection
Customers required to wear a mask or face covering
Directional signage people must follow to get from one location to another and two-metre physical distancing signage
Reconfiguration of gaming floors:

Slot machine activation that ensures physical distancing
Reduced number of players at gaming tables and installation of protective panels between the dealer and players

Availability of rubber-tipped stylets to avoid touching slot machines
No handling of cards or chips by the customer
Bars and show halls to remain closed for the time being
Snack food service only
New opening hours:
Casino de Mont-Tremblant and Casino de Charlevoix
Casino du Lac-Leamy and Casino de Montréal
Québec City and
Trois-Rivières gaming halls
Thursday: 11 a.m. to midnight

Friday: 11 a.m. to 3 a.m.

Saturday: 9 a.m. to 3 a.m.

Sunday: 11 a.m. to midnight

Every day: 9 a.m. to 4 a.m.
Monday to Wednesday:

10 a.m. to midnight

Thursday to Sunday:

9 a.m. to 3 a.m.
All information on the reopening and applicable measures is available at https://casinos.lotoquebec.com/en/portal/establishments.
Savings measures affecting operations and personnel
Since the COVID-19 crisis has been affecting Loto-Québec's commercial operations for over three months already and despite the announcement of the upcoming gradual reopening, the Corporation is forced to apply savings measures to its operations and all personnel. The decision was made in order to align staffing needs with the level of activities.
Indeed, casinos, gaming halls, video lottery terminals (VLTs) and Kinzo halls have been closed since March, and in-store lottery sales were suspended for six weeks, all of which resulted in a significant reduction in the Corporation's activities and revenues. Loto-Québec must therefore revise operations to meet the pace at which commercial activities resume.
In an effort to maintain employment and expertise, the Corporation will implement measures that affect management personnel and employees as well as operating and capital budgets in corporate and business sectors. The measures to be implemented are as follows:
Significant reduction in operating and capital budgets in all corporate and business sectors for 2020-2021
Temporary layoffs in various sectors (particularly 2,250 operations employees in casinos and gaming halls)
Cancellation of supernumerary employee contracts
Salary freeze and cancellation of all bonuses for management personnel for 2020-2021
Hiring freeze
Temporary reduction of the work week
Meetings with management personnel, union representatives and employees from all sectors were held yesterday and today to inform them of the decisions, explain the situation and address concerns.
Ilkim Hincer (Hard Rock International) to join speaker lineup at the Sports Betting & Casino Summit North America 2020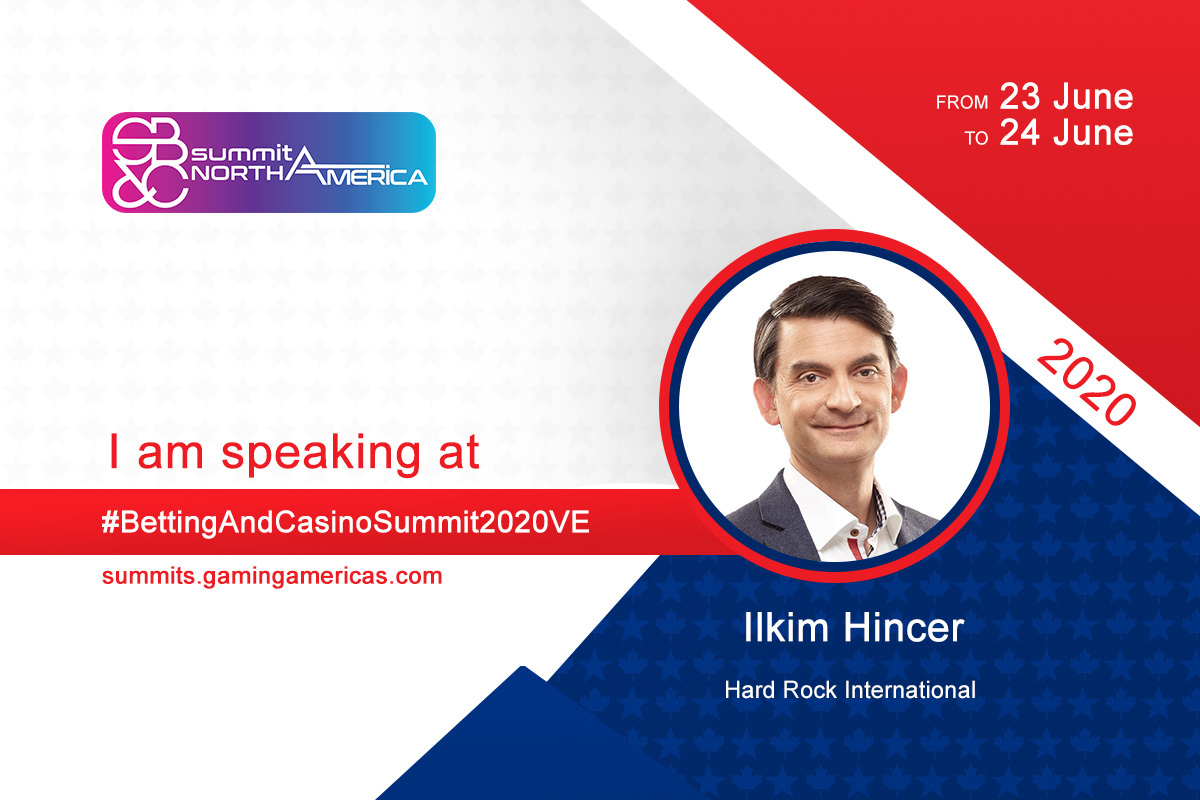 Reading Time:
< 1
minute
The top industry companies have all confirmed their interest to join the Sports Betting & Casino Summit North America (Virtual Conference), which will open its virtual doors between 23-24 June
The virtual seats are limited, so hurry and register now to secure your seat(s)! REGISTER HERE
We are taking the time to introduce you to the experts that will be joining the panel discussions and today, we are introducing you to Ilkim Hincer (Executive Vice President & Chief Legal Officer at Hard Rock International).
Ilkim Hincer joined Hard Rock International as Executive Vice President & Chief Legal Officer in February 2020. Ilkim hails from Toronto, Canada and brings over 20 years of experience in gaming, entertainment and related corporate commercial and technology law.
In addition to leading the gaming practice groups at preeminent law firms,  Ilkim has served as the President & CEO of the gaming advisory and services firm, MT>Play, VP & General Counsel at Trilliant Canada Gaming, VP, General Counsel & Chief Compliance Officer for the Canadian subsidiary of Penn National Gaming, and General Counsel & Corporate Secretary for the British Columbia Lottery Corporation.
Ilkim is also a member of the International Association of Gaming Advisors (IAGA) and the International Masters of Gaming Law (IMGL).
Do not miss this unique opportunity to attend a virtual conference that gathers all North American gaming industry experts for 2 days of discussions and networking. Register your seat now!