MGM Resorts International Announces Extension Of Macau Gaming Sub-Concession To June 2022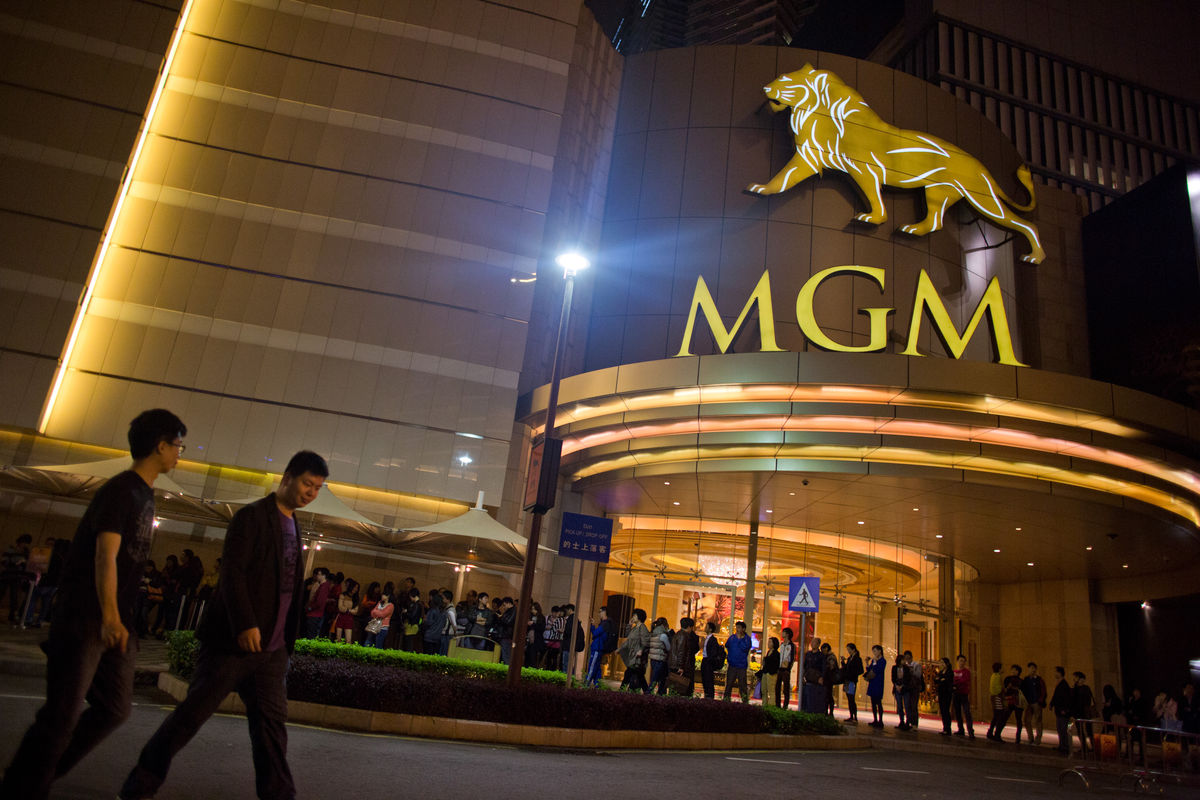 Reading Time:
2
minutes
MGM Resorts International announced  that on March 14, 2019, MGM Grand Paradise Limited, a wholly owned subsidiary of MGM China Holdings Limited, an indirect majority-owned subsidiary of MGM Resorts, and Sociedade de Jogos de Macau, S.A. ("SJMSA") entered into a Sub-Concession Extension Contract (the "Extension Agreement"), pursuant to which the gaming sub-concession of MGM Grand Paradise, which is due to expire on March 31, 2020, would be extended to June 26, 2022, which coincides with the expiration date of all the other concessionaires and sub-concessionaires.
"We are grateful for the support of the Macau government to have authorized and extended our sub-concession to now align with the rest of the market," said Jim Murren, Chairman and Chief Executive Officer of MGM Resorts and Chairperson of MGM China. "We continue to believe in the long-term success of Macau. As the region continues to grow into an international leisure and tourism destination, MGM China remains committed to supporting this vision through our one-of-a-kind experiences in art, entertainment, and diverse food and beverage programming, as well as our stunning Mansion villas at MGM Cotai, which open later this month."
In connection with the extension, MGM Grand Paradise will pay the government of Macau MOP200 million (equivalent to approximately HK$194.17 million or US$24.73 million) upon signing of the Extension Agreement as contract premium for such extension.
In addition, on March 14, 2019, MGM Grand Paradise also executed the MGM SJM Agreement with SJMSA, pursuant to which MGM Grand Paradise shall pay SJMSA an amount of MOP20 million (equivalent to approximately HK$19.42 million or US$2.47 million) in connection of the extension of the sub-concession.
About MGM Resorts International:

MGM Resorts International (NYSE: MGM) is an S&P 500® global entertainment company with national and international locations featuring best-in-class hotels and casinos, state-of-the-art meetings and conference spaces, incredible live and theatrical entertainment experiences, and an extensive array of restaurant, nightlife and retail offerings. MGM Resorts creates immersive, iconic experiences through its suite of Las Vegas-inspired brands. The MGM Resorts portfolio encompasses 29 unique hotel and destination gaming offerings including some of the most recognizable resort brands in the industry. Expanding throughout the U.S. and around the world, the company acquired the operations of Empire City Casino in New York in 2019, and in 2018, opened MGM Springfield in Massachusetts, MGM COTAI in Macau, and the first Bellagio-branded hotel in Shanghai. The over 82,000 global employees of MGM Resorts are proud of their company for being recognized as one of FORTUNE® Magazine's World's Most Admired Companies®. For more information visit us at www.mgmresorts.com.
About MGM China Holdings Limited:

MGM China (SEHK: 2282) is a leading developer, owner and operator of gaming and lodging resorts in the Greater China region. We are the holding company of MGM Grand Paradise, SA which holds one of the six gaming concessions/sub-concessions to run casino games in Macau. MGM Grand Paradise, SA owns and operates MGM MACAU, the award-winning premium integrated resort located on the Macau Peninsula and MGM COTAI, a contemporary luxury integrated resort in Cotai, which opened in early 2018 and more than doubles our presence in Macau. MGM China is majority owned by MGM Resorts International.
Source: MGM Resorts International
AGA Announces details for 2019 G2E Asia Awards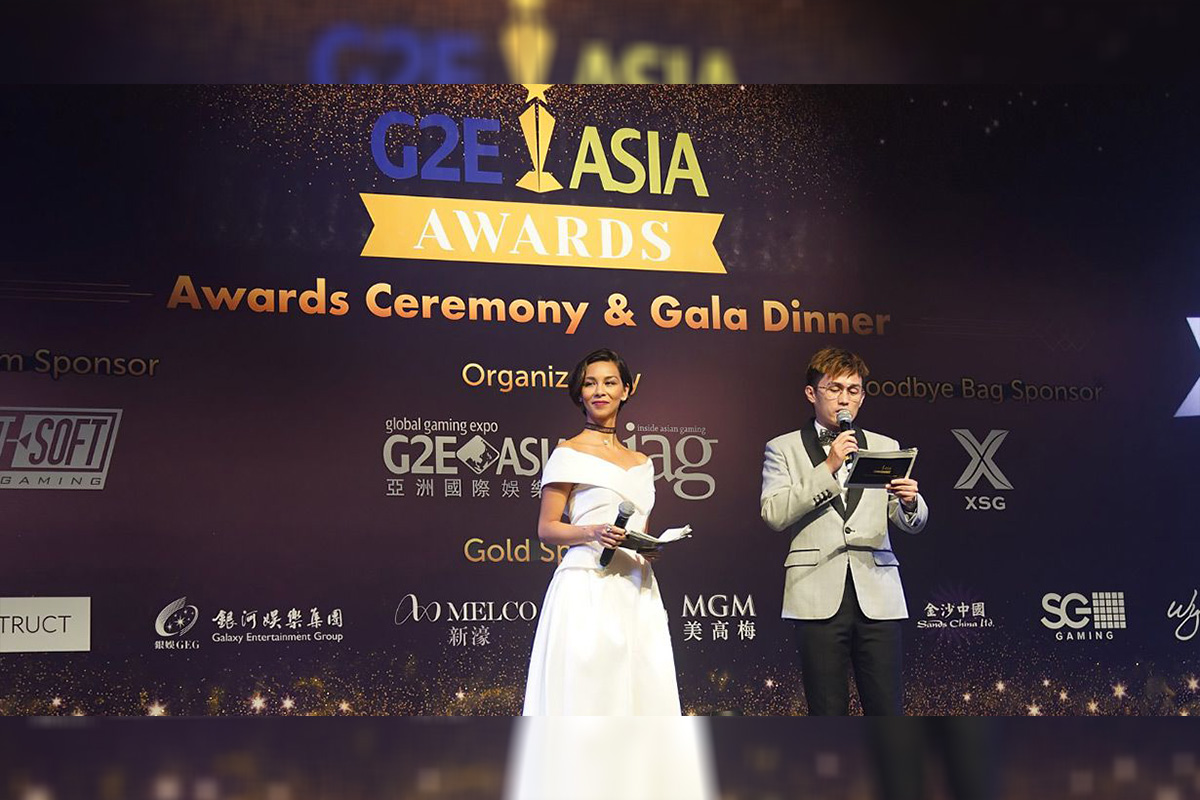 Reading Time:
1
minute
The American Gaming Association (AGA) and Reed Exhibitions, who organise G2E Asia, and the top B2B Asian gaming industry media brand Inside Asian Gaming, co-organisers of the G2E Asia Awards, has announced the details of the 2019 G2E Asia Awards. The Awards ceremony will be held in the Parisian Macao Ballroom on the evening of Tuesday 21 May 2019.
The event, along with the formal dinner, will recognise excellence and innovation within Asian gaming while celebrating the success and outstanding contributions of the entire entertainment industry in Asia. The awards evening will provide an unrivalled industry networking opportunity.
The G2E Asia Awards will recognise merit in 12 categories:
Best IR Non-Gaming Attraction
Best B2B Digital Product Solution
Best Electronic Gaming Solution (Slots and ETGs)
Best Table Game Solution
Best Industry Innovation
Best Gaming Floor
Best Industry Rising Stars (Maximum of 5 Winners)
Best Corporate Social Responsibility Contribution
Best VIP Gaming Promoter
Best Industry Supplier
Best Regional Asian IR (Outside Macau or Singapore)
Best Integrated Resort
The submissions can be made till Friday 5 April 2019. Any member of the gaming and entertainment industry may submit a nomination by visiting G2EAsiaAwards.com.
Tickets for the G2E Asia Awards can be purchased at G2EAsiaAwards.com.
Play'n GO Granted Authorisation by PAGCOR for Philippines Market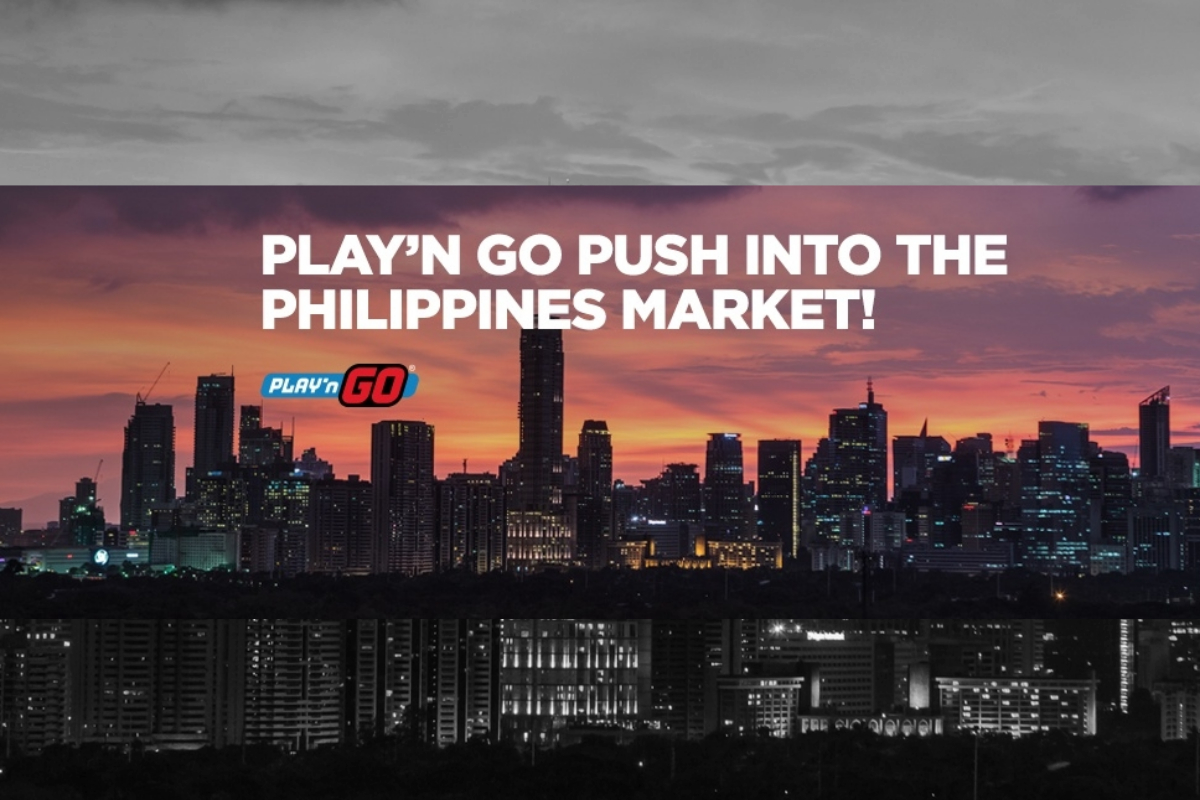 Reading Time:
1
minute
Play'n GO today announced that they have been added to the select list of suppliers authorised to provide software to the Philippines market.
As a leading supplier of gambling software, this authorisation establishes Play'n GO as the supplier of choice in regulated markets, and this authorisation gives the company an even farther reach.
The authorisation comes from the market's regulating body PAGCOR (Philippine Amusement and Gaming Corporation). A notoriously rigorous organisation, their main focus is "to attain and enforce a regulatory framework that preserves the integrity and propels the development of the gaming industry" in the Philippines.
Johan Törnqvist, CEO of Play'n GO, explained the move was part of the company's dedication to its commitment as a leading supplier:
"We have a strong presence in regulated markets, and that continues to grow as we expand in both size and standing in the industry. This authorisation opens up a wealth of new opportunities for us in the region and fits perfectly with the strategy that we plan to implement in the coming future."
About Play'n GO:
Founded in 2005, Play'n GO are a leading supplier for slot gaming in the casino industry. One of the first suppliers to recognise and utilise the potential of mobile slot gaming, their innovation has revolutionised the industry and led Play'n GO to the forefront of the casino supplier market. Since its inception Play'n GO have curated a portfolio of award-winning games developed and tailored for compatibility with all devices and operating systems. In addition to this, they also provide back-end services and solutions to ensure operators are equipped to provide the ultimate gaming experience; this includes their casino platform and their server-based gaming solution, OMNY.
PAGCOR Press Statement on Quezon City's insistence to impose casino entry fees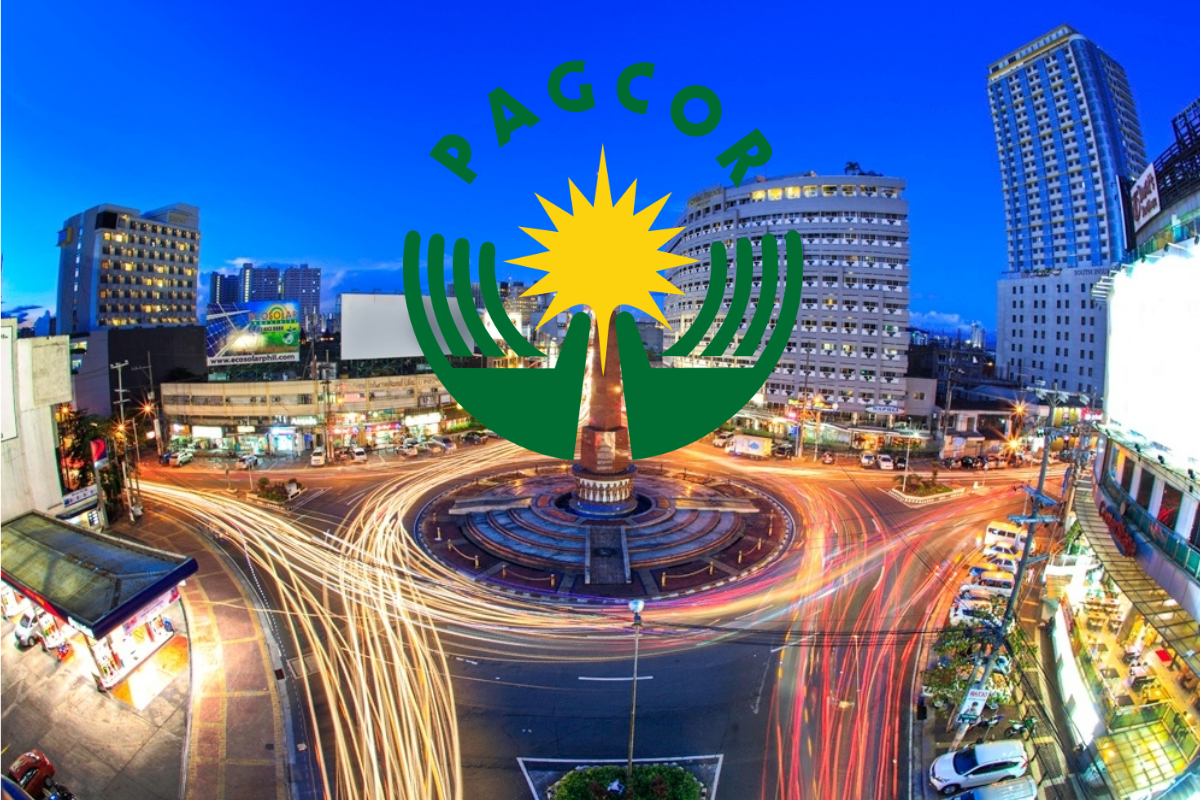 Reading Time:
2
minutes
As Quezon City Vice Mayor Joy Belmonte continues to insist on the imposition of entrance fees to Quezon City residents who wish to play in casinos and other gambling facility in the area, the Philippine Amusement and Gaming Corporation (PAGCOR) underscores several cases and provisions that cite the supremacy of national government over local government units.
First, in "Basco vs. PAGCOR (1991)", wherein the City of Manila filed a case seeking to annul the PAGCOR charter, the court ruled that Presidential Decree (P.D.) 1869 waived the right of the city to impose taxes and fees. The court decision cited that the power of the local government to impose taxes and fees "is always subject to limitations which Congress may provide by law."
It furthered that P.D. 1869 remains an operative law, until amended or repealed.
Another case, "City of Cagayan de Oro vs. Pryce and PAGCOR (1994)", cited that ordinances should not contravene a statute that is obvious. It stated that "municipal governments are only agents of the national government; and local councils exercise only delegated legislative powers from Congress as the national law-making body." Hence, local government units cannot be superior to Congress from which they derive their powers.
The third case, "Herbert Bautista vs. PAGCOR (2016)", cited that under its Charter, PAGCOR and its agents are exempted from paying local taxes as P.D. 1869 Section 13 provides that "no tax of any kind or form, income or otherwise, as well as fees, charges or levies of whatever nature, whether national or local, shall be assessed and collected under this Franchise from the Corporation nor shall any form of tax or charge attach in any way to the earnings of the Corporation, except a franchise tax of five percent of the gross revenue or earnings derived by the Corporation from its operation under this franchise."
The entry fees on the city residents who will enter the casino which the Quezon City local government is contemplating on imposing, takes the form of "tax" because of its nature to generate revenues.
However, if the purpose of the imposition of entry fees is to discourage citizens to frequent gaming facilities, such practice is an obvious exercise of police power, and in fact, an encroachment on the function of a national regulatory entity.
PAGCOR, having been granted by Congress with the power to regulate gambling, has the authority to determine the rules and regulations that may deem fit in the regulation of the gaming industry.
If PAGCOR does not find it necessary to impose entrance fees to its clients, then Quezon City's local government cannot supersede this even if it claims that the imposition of entry fees is only applicable to their constituents.
Besides, if the local government of Quezon City believes that doing such is tantamount only to "safeguarding the welfare of their people", why did it grant so many Letters of No Objection (LONOs) and Resolutions of No Objection (RONOs) to bingo and other electronic gaming sites in Quezon City?
As of February 28, 2019, there are 97 electronic gaming sites in Quezon City. Of this number, 63 are bingo sites and 34 are eGames gaming sites. This figure does not include the LONO and RONO granted by Quezon City government to Solaire Resort and Casino.