Apex Gaming Reports Clover Link Success At Viva! Casinos In Northern Cyprus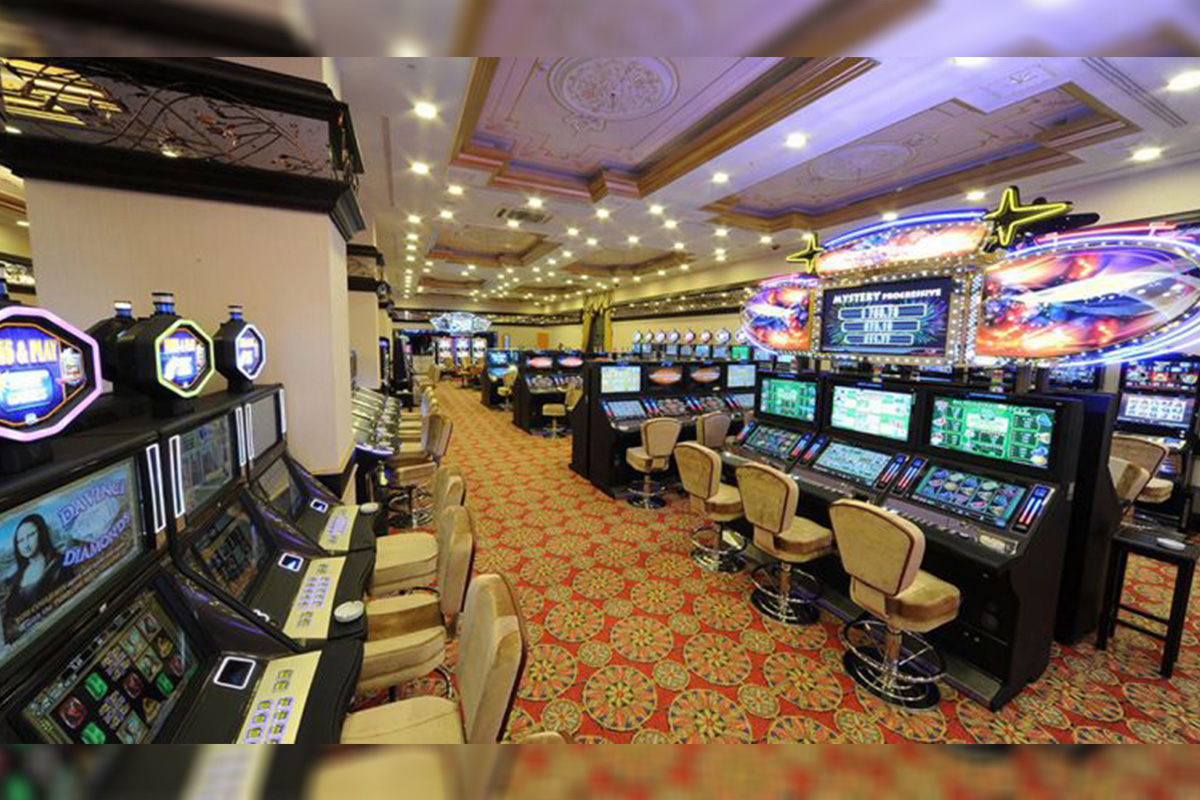 Reading Time:
2
minutes
APEX gaming is proud to report the next success story of its CLOVER LINK jackpot island. Viva! Casinos in Northern Cyprus has installed the CLOVER LINK Big Island that consists of a total of eight APEX Pinnacle Premium SL slot machines. The impressive jackpot island with large overhead display has found a prime setting at this exciting casino.
The Viva! Group is currently present in six countries and employs approx. 2,000 people. The Viva! Group operates casinos in Northern Cyprus, Bulgaria and the Czech Republic.
Murat Yılmaz, Slots Manager at the Viva! Group in Northern Cyprus, explains the reason for choosing the CLOVER LINK Big Island from APEX gaming, "I saw that CLOVER LINK has gained much popularity in the Cypriot market in a relatively short space of time. Thus, we wanted our customers to have the opportunity to play on this." Asked about the impact the CLOVER LINK Big Island from APEX gaming has made, Mr. Yilmaz continues, "Firstly the players were excited about the way the CLOVER LINK jackpot island looks. It really demands attention. Players are curious and want to try it out. The big difference is if the players then like the game and stay and play on it. The game simply has to be interesting and offer something new and exciting to our customers. APEX has done both very well. The design, its technology and the game volatility are effective and sophisticated. This Island Solution adds additional value to our casino. Now we are on Las Vegas level."
It is the set goal at APEX to take gaming to the next level. "We have certainly achieved that here at Viva! Casinos. Our thanks go to Murat and his team for openly welcoming the chance to bring CLOVER LINK to their players, concludes Mr. Kubilay Özer, Global Sales Director for APEX gaming.
Parimatch And Apoel To Join Forces For The Fourth Consecutive Year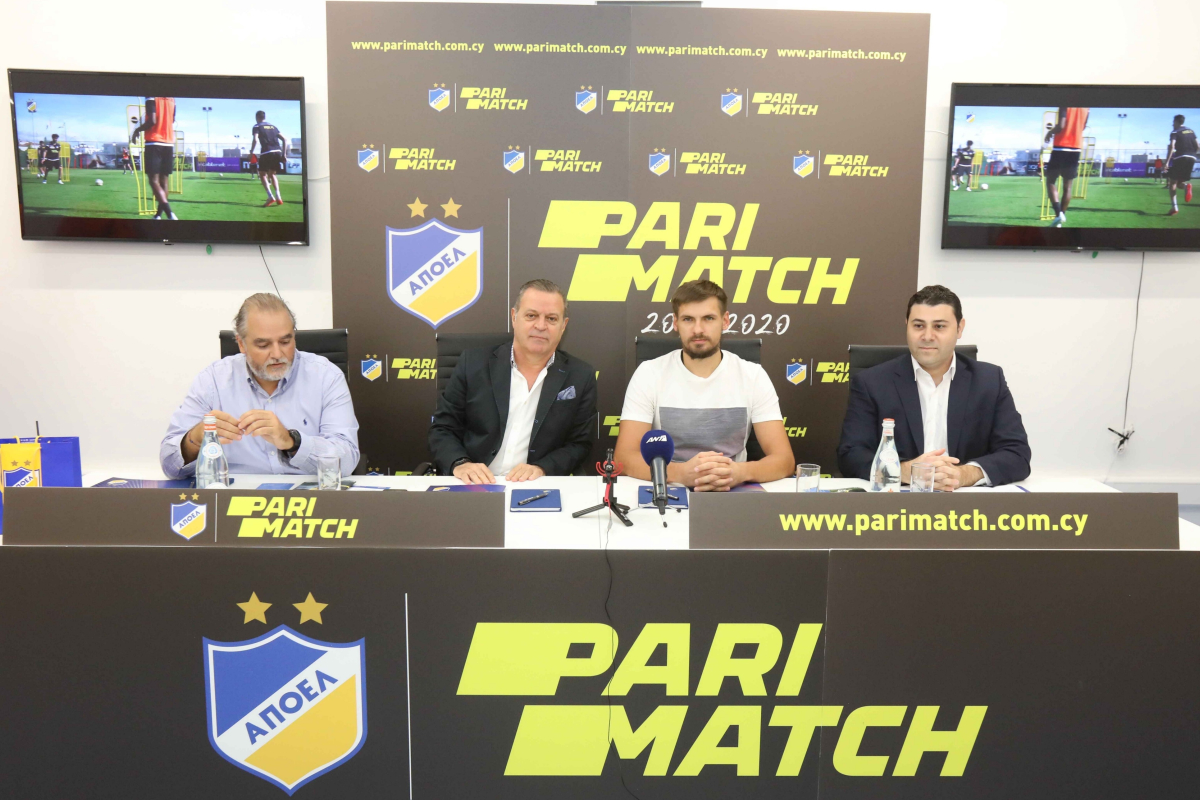 Reading Time:
3
minutes
Parimatch, the international betting holding, today announces the renewal of its sponsorship agreement for the fourth consecutive season with APOEL FC – Cyprus' most successful football team.
As part of the renewed sponsorship deal, the Parimatch logo will be displayed on APOEL FC's players' sports kit for another year, and the partners will continue to work together on charitable and community-led initiatives.
APOEL said:  "We are very excited to embark on yet another successful year of what we hope is a long and fruitful partnership with Parimatch. Each year we embark on even more ambitious projects together. The new powerful Parimatch logo, with its electric yellow colour, is proudly displayed on the APOEL jersey as well as on the modern training center, which was named "Parimatch-Archangelos" last year.
The successful partnership between Parimatch and APOEL is not just limited to sports, but is underpinned by a commitment to charitable initiatives which benefit the local Cyprus community. Last year Parimatch and APOEL co-operated on support for several charities, with various activities which positively contributed to Cypriot society. Parimatch and APOEL will continue to support the local community and are committed to social responsibility as a key part of their collaboration.
Sergey Portnov, CEO of Parimatch Holding said: "For yet another year Parimatch is happy to join forces with the winning team APOEL. For the 7th consecutive season APOEL was crowned champion of the Cypriot First Division. We are very proud that Parimatch is part of this legendary team's success and we want our partnership to push beyond our usual sponsorship plans, as strive for victory at every level.
In addition to our successful cooperation with APOEL, I would like to reiterate Parimatch's commitment to the Cypriot market. Although the market is small in size, we believe it is very promising, so we will take all the necessary steps to make Parimatch the leading betting company in Cyprus. My presence here today, as well as the establishment of Parimatch's headquarters in Limassol, demonstrate the importance of Cyprus for Parimatch.
We are equally committed to supporting Responsible Gaming Week, organized by our regulator, the National Betting Authority. We encourage gamers to play responsibly and focus on the entertainment factor, rather than the easy money."
It has been landmark year for Parimatch, which announced its partnership with mixed martial arts athlete Conor McGregor and boxing king Mike Tyson. The two Martial Arts Legends and the APOEL blue Legend represent the Parimatch fighting spirit and form the perfect team of winners.
There are no obstacles for Conor McGregor and Iron Mike Tyson. They relish challenges and share the same passion for victory as Parimatch. The partners that Parimatch choose have one crucial thing in common – they always follow the path to victory without any compromise. They are obsessed with being the best – and proving that nothing is impossible.
Stelios Eleftheriou, CEO of Parimatch Cyprus said: "I am very happy that we are extending the agreement with our strategic partner APOEL for the fourth consecutive year. Parimatch and APOEL have common goals and together, we always fight for victory.
Together with APOEL we are a team not only fit for the football pitch, but for tackling social issues. In addition to our joint corporate responsibility actions with APOEL, we also support the National Betting Authority's Responsible Gaming Week. Betting should be fun, and the emphasis should be on entertainment, so that it can remain purely a game!
We invite players to be informed about Responsible Gaming by visiting responsiblegamingweek.gov.cy where they can also be informed about the various events that will take place until October 13th.
I would like to thank APOEL for our excellent cooperation. I hope that it will be even more successful this year, to help us achieve our ambitious goals."
About Parimatch:
Parimatch is an international sports betting company with over 25 years of market presence, operating successfully in the Commonwealth of Independent States, Asia, Africa and has begun its course in Europe, starting with Cyprus. In whatever country it operates, it collaborates with leading teams and personalities in local sports. Recent deals with world-class athletes such as Conor McGregor and Mike Tyson are indicative of the size of Parimatch. It has over 2 million registered users, over 650,000 bets placed daily and employs more than 2,000 employees in offices around the world.
In Cyprus it operates with a Class B betting license (B0013 license number) from the National Betting Authority (Issue Date: October 5, 2017), from the website https://parimatch.com.cy
MGA Signs Data Sharing Agreement with Tennis Integrity Unit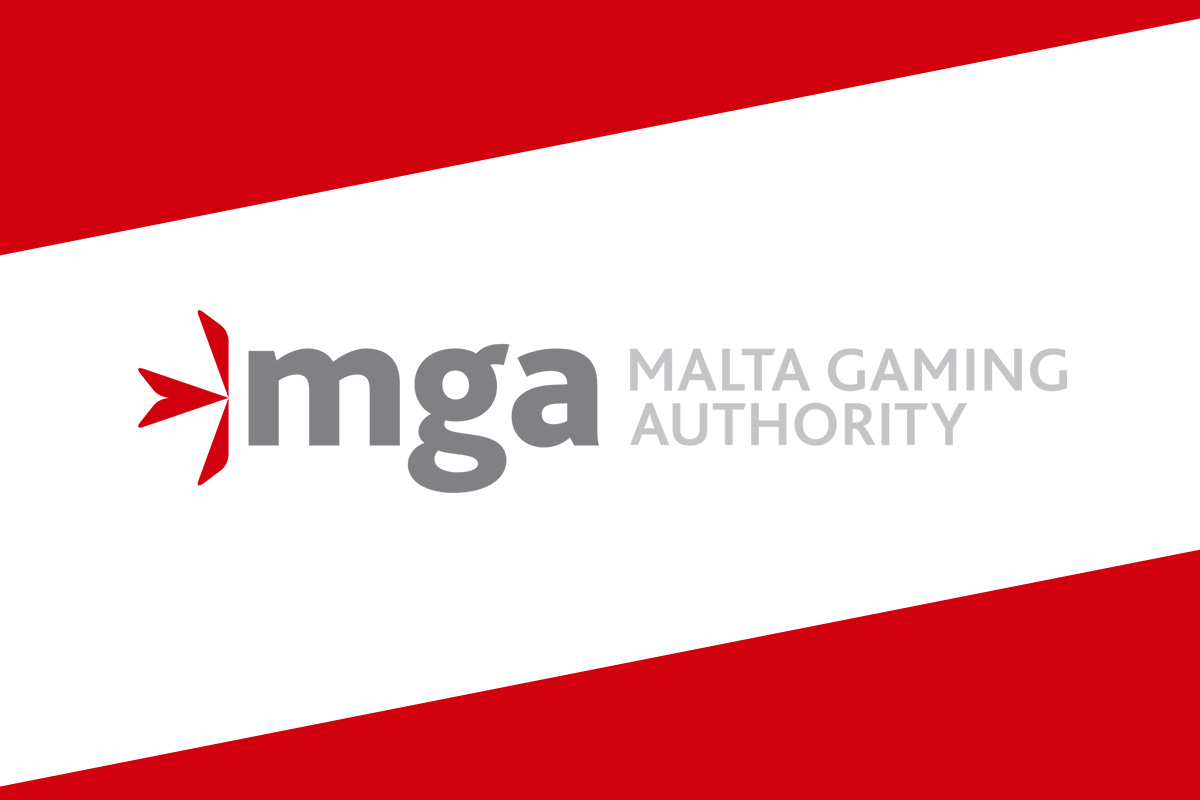 Reading Time:
1
minute
The Malta Gaming Authority (MGA) has signed a data-sharing agreement with the Tennis Integrity Unit (TIU). TIU is an anti-corruption body comprising all professional tennis tournaments. This agreement will enhance the prevention and investigation processes surrounding match-fixing and manipulation of sporting events.
"The MGA has long held an excellent relationship with the TIU, but this agreement will allow the MGA & the TIU to formalise a structure to share data and information in compliance with the law, for the purposes of detecting, preventing and investigating the manipulation of sports competitions," Antonio Zerafa, Sports Integrity Officer of MGA said.
IFR Champions Cup Raises Huge Fund for Puttinu Cares and ALS Malta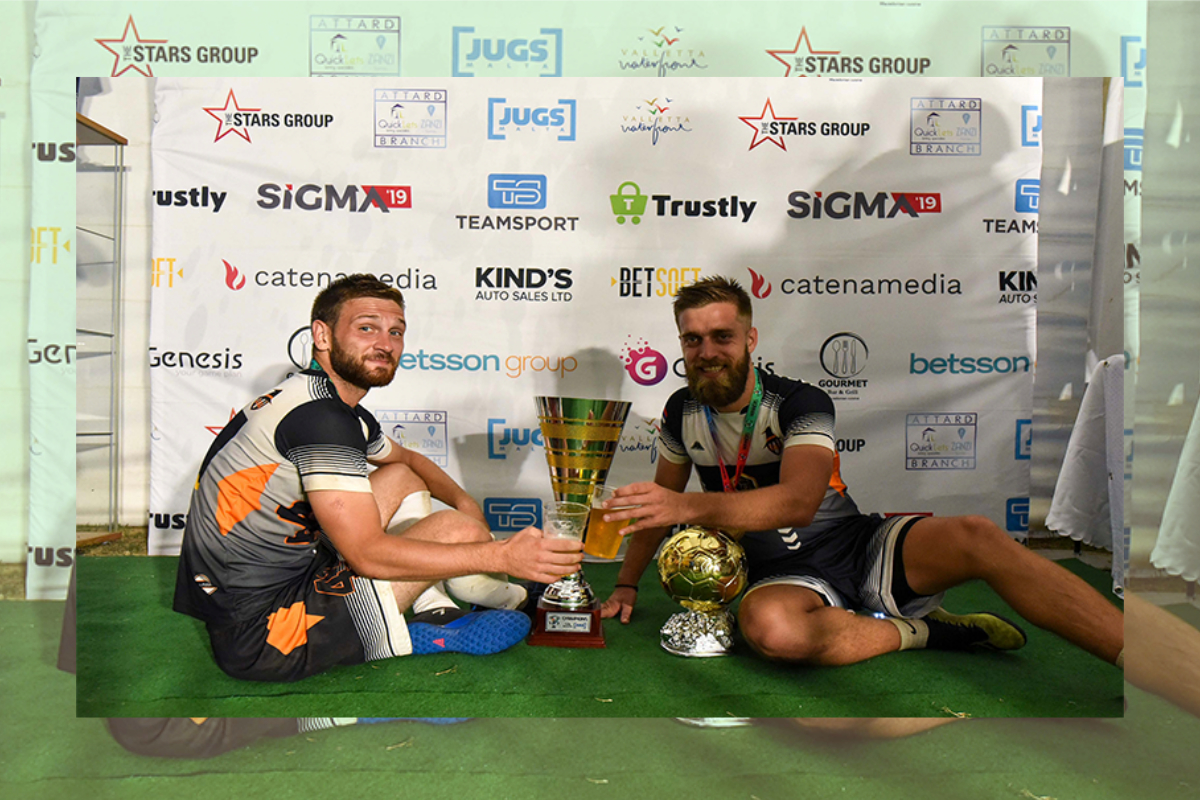 Reading Time:
1
minute
The IFR Champions Cup, co-sponsored by Betsoft Gaming, has raised a record fund of €13,000 for Puttinu Cares, an organisation that helps families cope with cancer and ALS Malta, a Motor Neurone Disease (MND) charity.
IFR was set up by close friends Nikola Vasovic, Andrew Micallef Trigona, Nora Schembri and Yiannis Paraskevas, with the aim of organising a series of premium events from which the proceeds would be donated to nominated local charities.
The winning team won the prestigious IFR Champions Trophy as well as flights, accommodation and entry into next year's Moscow Continental Football League, the world's largest eight-a-side mini-football tournament.
"We're thrilled to have played our part in supporting this fantastic local event and we hope it will now go from strength-to-strength and continue to raise valuable funds for the wonderful charities we have here in Malta," Annamaria Anastasi, Marketing Director Betsoft Gaming said.
"It was a very entertaining weekend, with a great standard of football, and plenty of fun and entertainment in aid of Puttinu Cares and ALS Malta. We've raised a fantastic sum of money for both charities and I'd like to thank our sponsors including Betsoft who played an important role in contributing to this event that we hope to repeat year after year," Nikola Vasovic, co-founder of the IFR event said.