Paf Openly Publishes Its Players' Annual Wins And Losses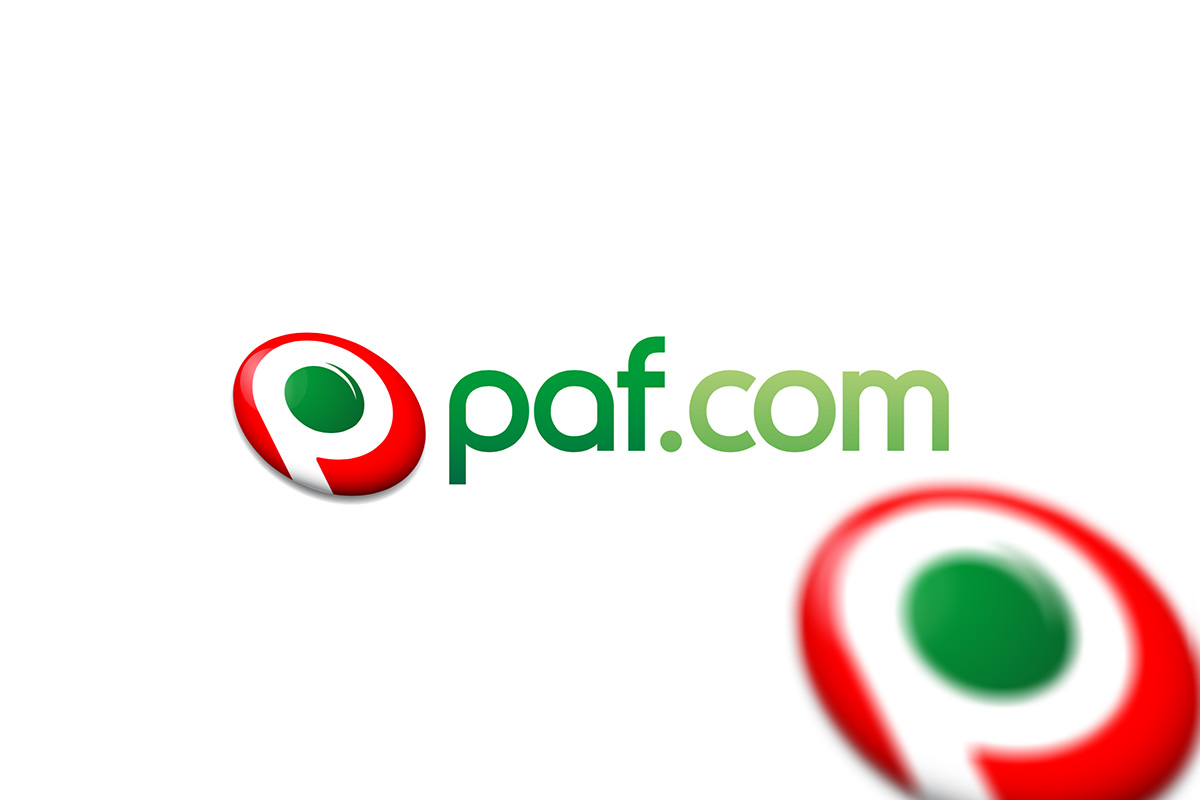 Reading Time:
3
minutes
Paf has openly published its players' annual wins and losses, a unique initiative in the gaming industry. Paf will go further too – by removing all big players and stopping direct marketing to risk players.
Paf has become a pioneer in the gaming industry through its openness. Paf now openly publishes its figures for the wins and losses for all players over the past two years. It's a unique initiative in an otherwise very secretive industry. Paf's CEO Christer Fahlstedt calls on other gaming companies to follow suit.
"We are probably the first gaming company in the world to show openly and transparently what our customer database looks like. These are the figures that most gaming companies want to hide because it shows that a few individuals can have an enormous impact on their operating results," says Christer Fahlstedt.
"We need a genuine debate. By being transparent we want to highlight this issue, which is absolutely crucial for the future of the industry. We urge our colleagues in the gaming industry to share their corresponding figures," adds Christer Fahlstedt.
Over €4m in reduced revenue
Last year Paf introduced a permanent yearly limit that applies to all customers who play the company's online games. Paf is the only international gaming company to introduce such a 'loss limit'. The annual maximum yearly limit of €30,000 has been gradually rolled out since September 2018.
"The figures show that the 'loss limit' and our tougher measures in gambling responsibility mean that we have lost over €4m in revenue annually from our big players. It is a lot of money. But it is unsustainable money that we no longer receive and which the whole gaming industry should say no to," says Christer Fahlstedt.
At the same time as the figures show reduced revenues from big players, the number of active customers at Paf has grown by 24 percent over the past year.
"Our reduced revenues are entirely driven by a sharp reduction in the big players' losses, but at the same time we have increased the number of players who play for smaller amounts. It is something we are proud of and it shows that our actions have had a concrete effect," says Christer Fahlstedt.
"The statistics also show that almost a third of our players ended the year in profit and this is often forgotten. It reveals why so many people like to play for money," adds Christer Fahlstedt.
Yearly limit stops the big players
Due to the yearly limit Paf can promise that the company will completely stop big players from playing online at Paf by 2020.
"We can guarantee that Paf won't have any 'high roller' revenue by 2020 – since the 'loss limit' will be fully implemented then. I can also promise that we will continue to report with complete transparency on the revenues from our various customer groups, "says Christer Fahlstedt.
No direct marketing to risk players
Paf will further increase the level of responsible gaming in 2019. The company's gaming radar has been developed to enable faster and better detection of worrying gaming behaviour. This means that in the future Paf will be able to stop all direct marketing to gaming customers as they start to appear in the lower risk zones.
"Previously we did not send direct marketing to players who play for large amounts and who have been flagged for a responsible gaming reason. Now we are expanding our restrictions to more customer segments, which in practice means that we will double the amount of customers who do not receive direct marketing offers from us," says Paf's Deputy CEO Daniela Johansson.
Paf is the industry leader in responsible gaming and it has often been a pioneer for new innovations in responsible gaming. Among other things, Paf was the first gaming company in the world to introduce gaming insurance that can be used to treat gambling addiction.
About Paf:
Paf is a Nordic gaming company founded on Åland in 1966 to generate profit for the benefit of society. We were one of the very first gaming companies to go online in 1999. Many of our games are exclusive to Paf and developed by our in-house Games Studio. We are an award-winning industry leader in responsible gaming. Our physical gaming operations include over 30 cruise ships criss-crossing the Baltic and North Seas.
Paf has roughly 400 employees representing over 30 nationalities. Our offices are located on Åland, in Helsinki, Stockholm, Riga, Tallinn, Oslo, Norrköping and Madrid. Paf (Ålands Penningautomatförening) is licensed and controlled by the Government of Åland.
In 2017, the Paf Group had a total revenue of 116.5 million euros and a profit of 29.4 million euros. More information at aboutpaf.com
SEG Awards: Three Nominations for NSoft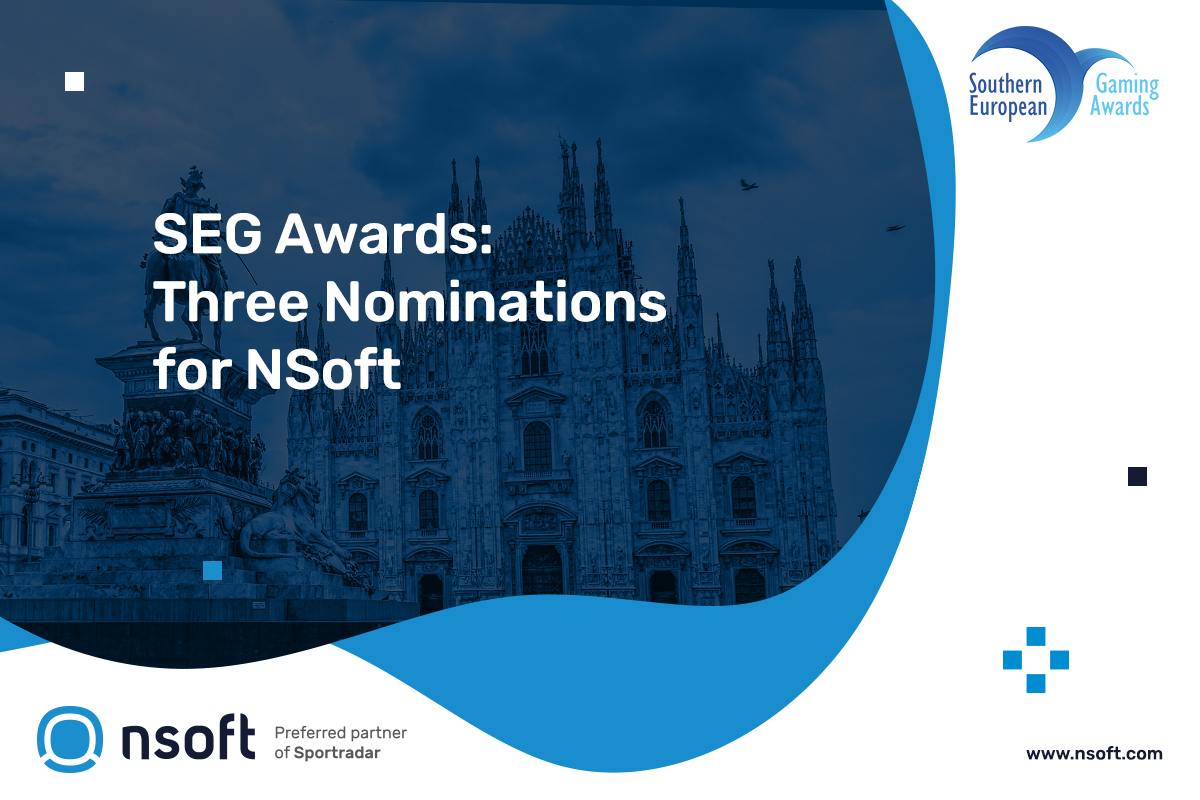 Reading Time:
1
minute
After the online public voting stage for this year's SEG Awards to be presented in Milan at the upcoming European Gaming Congress, the official list of the nominees has been announced. The SEG Awarding ceremony will acknowledge the business excellence in 26 categories.
NSoft has been shortlisted in three categories: Best Sports Betting Innovation, Rising Star in the Virtual Sports/Fantasy Sports as well as Best Overall Virtual Sports/Fantasy Sports Provider in 2019.
"2019 is surely the year where the expert community recognized and wanted to praise our innovations as well as results we have accomplished in the category of virtual sports. We are really proud to be recognized in several occasions as a trustworthy partner who nurtures innovation and always strives for excellence in business. The latest nomination for the SEG Awards proves that we are right on track", said Dario Jurčić, Chief Business Officer of NSoft.
The European Gaming Congress is scheduled for November 8, 2019, at Radisson Blu Hotel Milan, Italy. The SEG Awards 2019 ceremony will follow the promising panel discussion where industry professionals from different fields of expertise will tackle current topics. NSoft representative, Mr. Zlatan Omerspahic, will participate at the panel discussion: Marketing for Operators in Regulated Markets.
TITO venues to increase 30 percent in 12 months, claim GeWeTe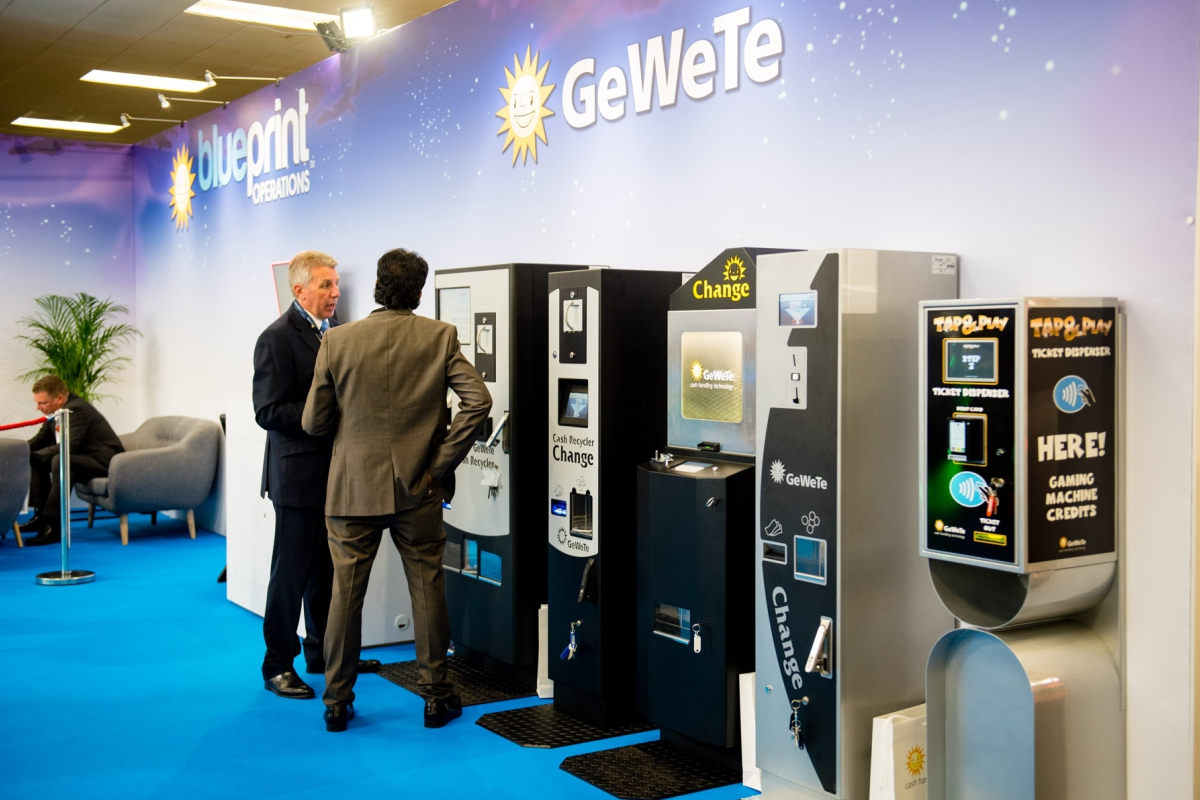 Reading Time:
1
minute
The number of AGCs operating on TITO will increase by 30 percent within a year, according to GeWeTe Sales Manager for UK and Ireland, Mark Edmundson. The projections were made following feedback from customers attending ACOS where the Gauselmann owned company enjoyed a successful show.
"A lot of the conversations that we had with customers at ACOS revolved around TITO with operators looking to increase significantly their volume of TITO enabled machines." he stated. "Such is the success of TITO and the level of player acceptance that we can safely expect to see the number of AGCs using the system to increase by at least 30 percent by Q4 2020."
MARS – the Machine Administration Reconciliation System, which was developed by the Gauselmann Group is helping to accelerate the take-up of TITO. Edmundson confirmed: "Although there are a number of TITO and data capture systems on the market, there isn't a single system that offers all of the features that are available on MARS which is being constantly updated offering enhanced efficiency and improved security."
Edmundson has also identified a greater emphasis being placed on aesthetics as well as functionality. "Many stand visitors highlighted the contemporary design of our Cash Recycler Premium, which made its UK debut at ACOS" he said. "I think what we are seeing is a need for functional products to also look the part in order to complement the greater emphasis that's being placed on the design, layout and finish of AGCs, FECs and Bingo Clubs. Products, all products, need to complement and not detract from the environment in which they are sited. Operators are making significant investments to deliver a contemporary consumer experience which is consistent across the board."
Play'n GO Announce Integration Agreement with Paddy Power Betfair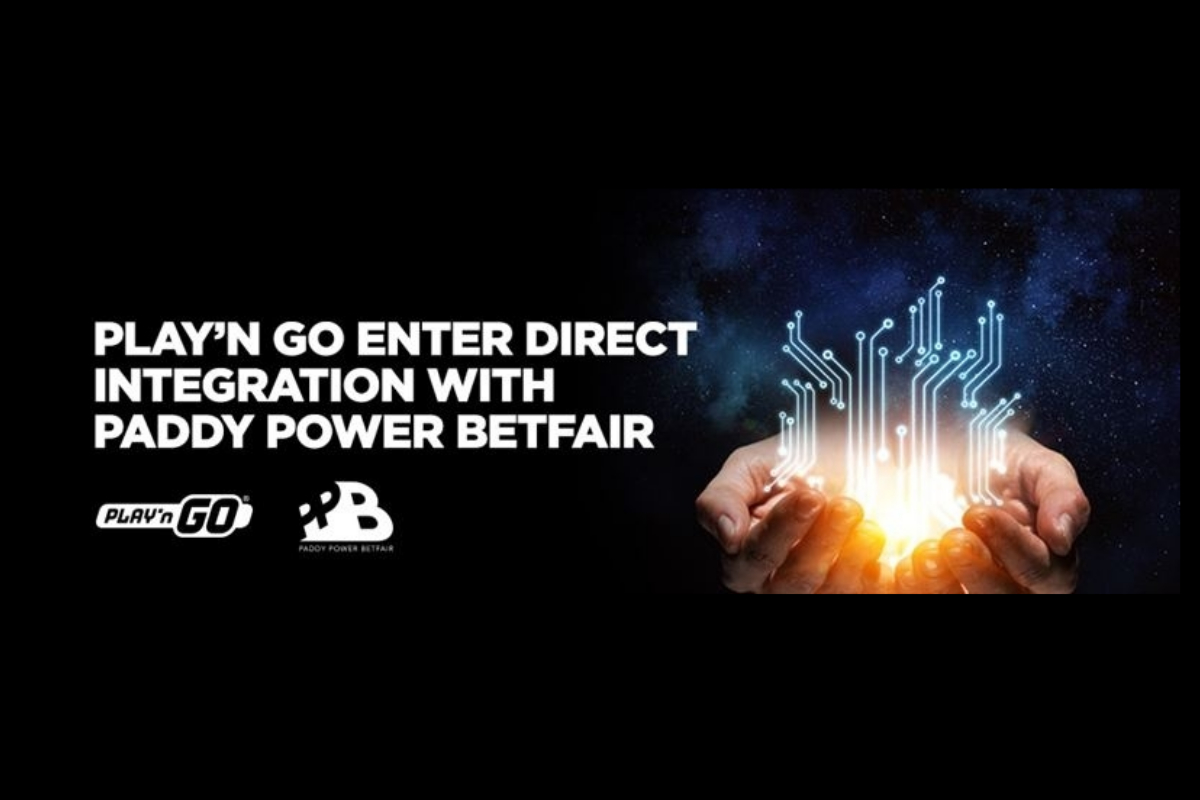 Reading Time:
1
minute
Play'n GO today announced the signing of an agreement with Paddy Power Betfair, which will see the major UK operator provide their catalogue of games to its customer base.
In a rare move, PaddyPower Betfair has chosen to integrate with Play'n GO via a direct integration into their own platform, a sign of their faith in the quality of the supplier's range of content.
This partnership represents a great positive for both sides. For Paddy Power Betfair, this agreement continues its successful push into slots, augmenting their strong sportsbook offering and reinforcing their brand in the industry.
For Play'n GO, it signifies another major step forward in the UK region and further cements their reputation as the regulated supplier of choice.
The agreement will see Play'n GO content, including successful titles such as Legacy of Egypt, Sword and the Grail, and the recently released Demon, first rolled out on paddypower.com and betfair.com domains, with more markets to follow globally.
Johan Törnqvist, CEO of Play'n GO, gave his thoughts on the agreement between the companies: "This is another step in our plans to partner with leading operators in the UK, and expand our presence in the region. We are excited to bring Paddy Power Betfair and their players our distinctive brand of entertainment. This year has been extremely fruitful for us, and it's partnerships such as this that allow us to finish 2019 on a high and move into 2020 with a strong foundation."
Francesco Borsetti, Commercial Director, Betfair Gaming UK, also spoke about the partnership: "We're delighted to offer our customers an exciting and entertaining array of content from Play'n GO. We aim to offer the widest selection of high-quality slot content and, with Play'n GO, we can continue to do just that."