Tabcorp Launches Merged Pools, Powered by Nasdaq's Longitude Technology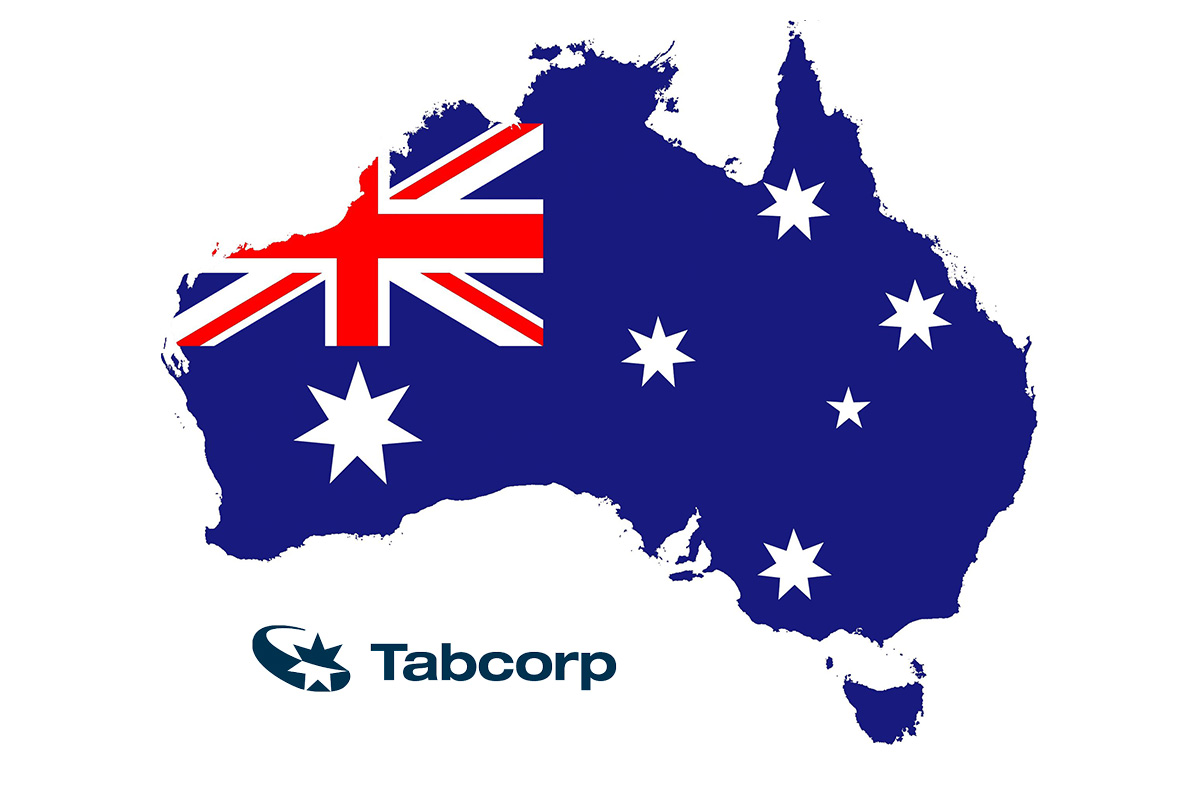 Reading Time:
2
minutes
New Trio bet type has been created within the Trifecta pool
Tabcorp Holdings Limited, Australia's leading wagering operator, and Nasdaq announced Tabcorp has officially launched its new Trio betting type for pari-mutuel customers. Powered by Nasdaq's Longitude merged pool technology, Trio allows customers to select three horses to finish first, second and third in any order.
The Longitude technology offers an enhancement to the tote betting system that allows multiple bet types to be merged into one pool. In this scenario – Trio merging with the Trifecta pool – allows customers to bet into pools with aggregated liquidity, allowing for greater dividend stability and confidence. Furthermore, this technology creates more certainty for customers of their potential returns by providing the ability to see approximate dividends on their Trifecta and Trio bets.
"We're committed to bringing the best possible products to our customers and believe Trio will be loved by punters," said Andy Wright, Executive General Manager of Wagering, TAB. "It's the first of many exciting opportunities made possible by our merged pool technology and we look forward to unveiling more new bet types in the future."
"In launching Trio with our merged pool technology, Tabcorp is providing its customers with an innovative betting type that makes efficient use of existing liquidity and greater transparency for the market," said Scott Shechtman, Head of Longitude and New Markets, Nasdaq. "We look forward to supporting Tabcorp's innovation as they continue to enhance the customer experience by creating new pari-mutuel betting products over the coming years."
Nasdaq's world-leading market technology powers more than 250 of the world's market infrastructure organizations and market participants, including broker-dealers, exchanges, clearinghouses, central securities depositories and regulators, in over 50 countries with end-to-end, mission-critical technology solutions.
About Tabcorp:
Tabcorp is a world-class diversified gambling entertainment group and top 50 ASX company with more than 5,000 employees. In December 2017 Tabcorp combined with Tatts Group. Tabcorp now operates the brands TAB, Tatts, NSW Lotteries, Golden Casket, SA Lotteries, Keno, MAX, Sky Racing and Sky Sports Radio – familiar names which ignite passion and excitement in millions of Australians. www.tabcorp.com.au
About Nasdaq:
Nasdaq (Nasdaq: NDAQ) is a leading global provider of trading, clearing, exchange technology, listing, information and public company services. Through its diverse portfolio of solutions, Nasdaq enables customers to plan, optimize and execute their business vision with confidence, using proven technologies that provide transparency and insight for navigating today's global capital markets. As the creator of the world's first electronic stock market, its technology powers more than 100 marketplaces in 50 countries, and 1 in 10 of the world's securities transactions. Nasdaq is home to approximately 4,000 total listings with a market value of approximately $15 trillion. To learn more, visit: http://business.nasdaq.com.
Australian Study: Loot Box Buyers More Susceptible To Problem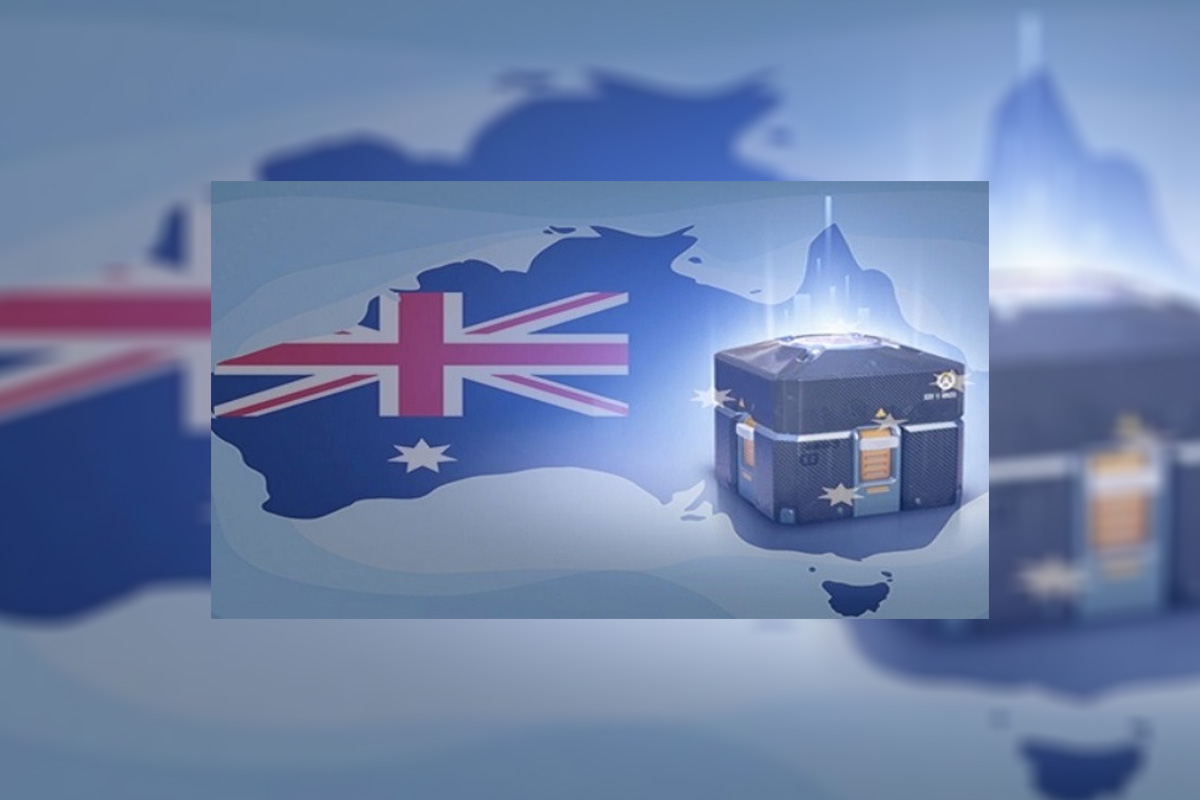 Reading Time:
< 1
minute
Researchers in Experimental Gambling Research Laboratory (EGRL) at CQUniversity Australia has found that purchase of loot boxes make players more prone to real-life gambling problems. According to the study, players who purchase loot boxes are not only more likely to gamble in real life but more likely to wager for large amounts as well.
The study was funded by the NSW Government Responsible Gambling Fund. It had a sample size of 1,954 NSW residents who age ranged from 12 to 24. Among the respondents, 22.3% admitted to have gambling problems. The high percentage of people with gambling problems could be due to the fact that sample was chosen among people who engage with gambling and video games.
The study also found that 62% of the most popular video games have loot boxes of some form. In the study, a large majority of respondents (93.2%) had played at least one of these games in the last 12 months and 69.4% had opened a loot box from these games in the same period, However, only 32.9% of the respondents have actually bought the loot boxes.
Professor Matthew Rockloff, the lead author of the study, said: "[Loot boxes] are a growing concern because of the risk and reward elements associated with them that is similar to gambling and there are currently no age limits to play these games. For both young adults and adolescents, there was a strong association between current loot box use and gambling risk. Consequently, although median expenditure on loot boxes is modest, there is evidence that these products are associated with harmful gambling involvement."
The study urges for preventative measures to prevent the exposure of adolescents to loot boxes.
IGT ADVANTAGE System and Solutions Selected by Australia's Spectacular New Crown Sydney Hotel Resort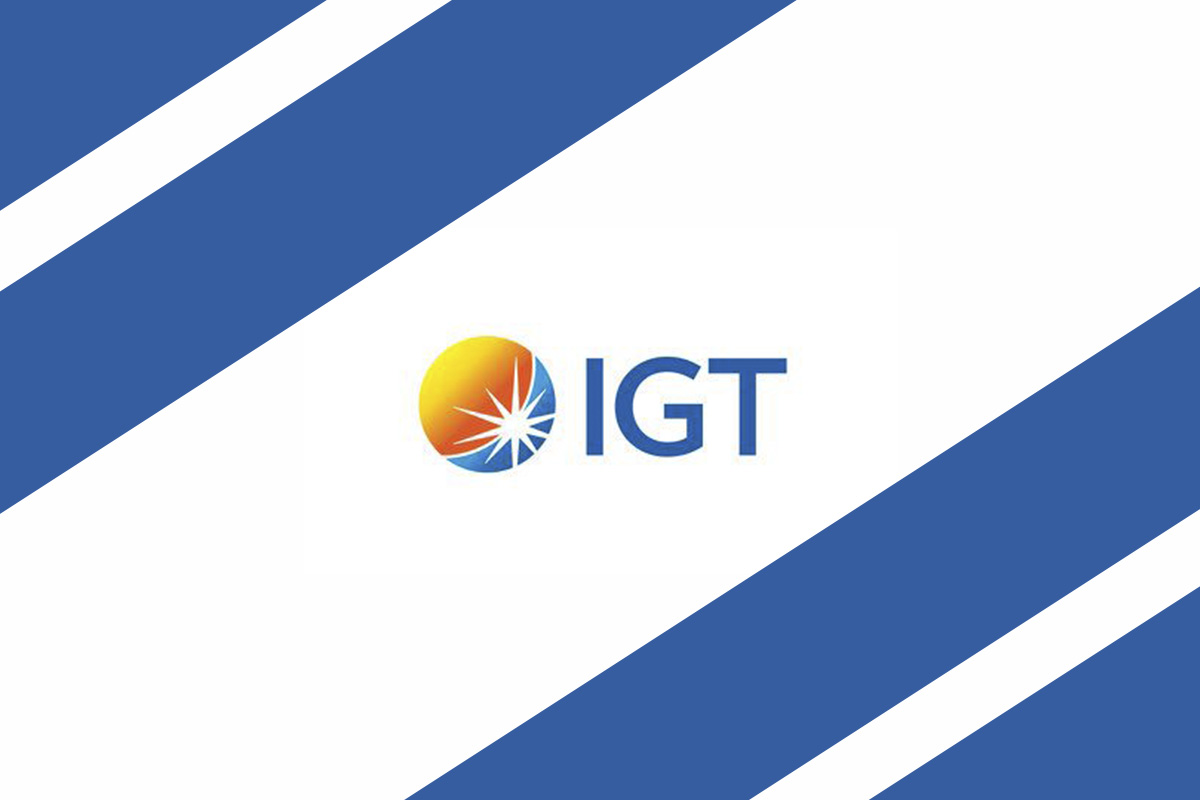 Reading Time:
2
minutes
Highly anticipated luxury casino will feature IGT's M5 Service Window technology
International Game Technology PLC announced that its award-winning IGT ADVANTAGE® casino management system with its suite of innovative systems solutions has been selected to enhance the player experience at Crown Sydney Hotel Resort in New South Wales, Australia, which is scheduled to open in early 2021.
The innovative IGT ADVANTAGE system will connect live and electronic table games (ETGs) at the exclusive, tables-only VIP casino in the Barangaroo precinct on the foreshore of Sydney Harbour. As part of the installation, IGT will also deploy its proven M5 Service Window technology on the property's ETGs.
"Crown selected the IGT ADVANTAGE casino management system and solutions for Crown Sydney because of their inherent flexibility and proven efficiency, which will place our operation at the cutting edge of gaming technology," said Sean Knights, Executive General Manager – Gaming, Crown Sydney. "Crown Resorts is internationally renowned for delivering a premium guest experience, and the IGT ADVANTAGE solution provides a suite of tools to assist Crown Sydney in ensuring the provision of an unparalleled gaming experience for our premium customers."
"The IGT ADVANTAGE solution will offer Crown Sydney a compelling market position with advanced features that deliver greater player convenience, strengthen player loyalty, and generate deep business insights," said Dallas Orchard, IGT Chief Operating Officer, Asia Pacific. "Our systems solutions will significantly benefit Crown Sydney guests and employees by providing unique capabilities that enhance gaming experiences and player safety."
The IGT ADVANTAGE casino management system offers the deepest and most robust modules portfolio in the casino industry, with features and apps that set casinos apart from the competition. With the ability to integrate seamlessly with best-of-breed third-party technology, it enhances business processes while giving operators the tools to provide personalized player experiences and streamline operations.
A fully flexible content manager, M5 technology is based on the HTML5 industry standard, enabling staff to easily personalize Service Window and banner content, leveraging the full ETG game screen to display bonus content, ads, and promotions tailored to a player's profile. M5 also helps to reduce kiosk and players' club lines, enhancing social distancing by enabling players to safely stay on their machine and in their own personal space.
The first casino in Australia to open in more than a decade, the Crown Sydney Hotel Resort will also be the city's first-ever six-star hotel, located in a landmark building with views of the Sydney Harbour Bridge and Sydney Opera House. In addition to its VIP gaming facilities, Crown Sydney will include 349 hotel rooms and suites, luxury residences, signature restaurants, bars, luxury retail outlets, pool and spa facilities, and conference rooms.
Tabcorp to Write Down its Wagering and Media Business by €605M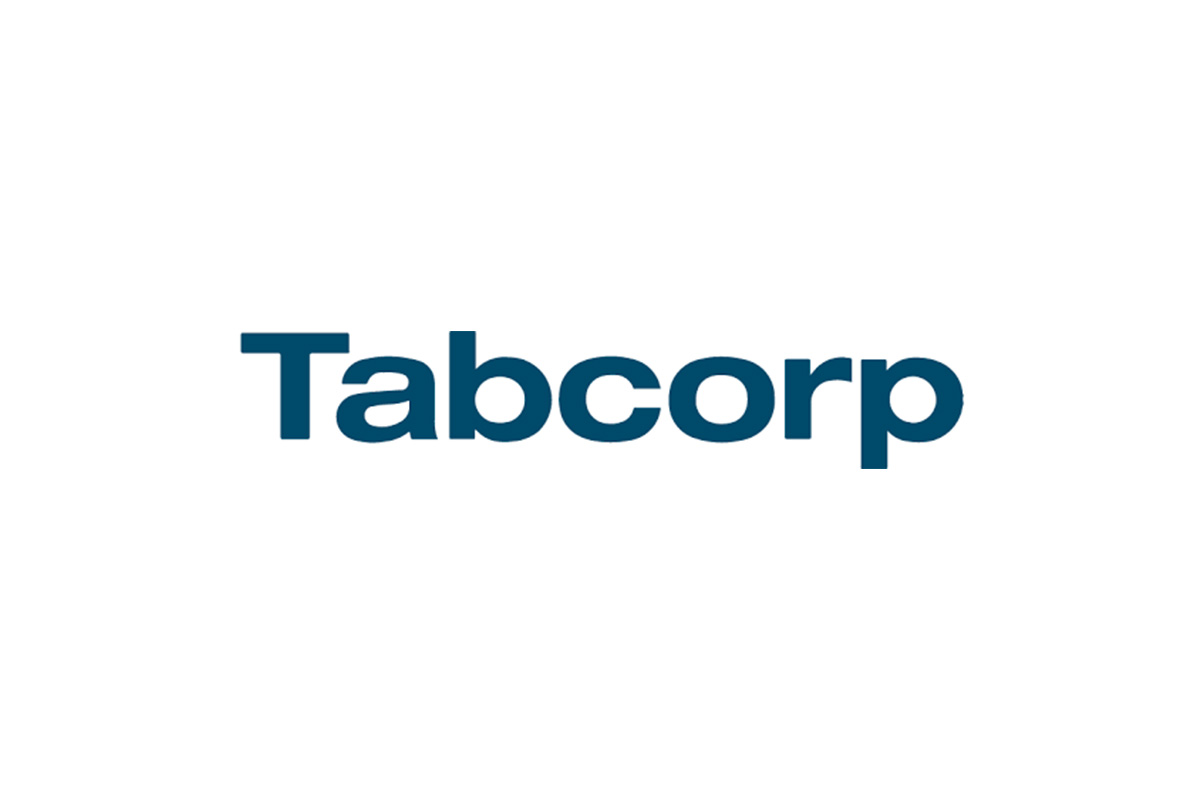 Reading Time:
2
minutes
Tabcorp Holdings is going to write down its wagering and media business by at least AUD 1 billion (€605m) as a result of COVID-19 shutdowns and "the possible acceleration of retail contraction."
The business made its announcement in a filing to the ASX Exchange, announcing that it has conducted a "review of assets" under which it plans to incur a write-down of $1 billion to $1.1 billion under its financial results for the year ending 30 June 2020.
The expected write-down is based on "potential decline in consumer confidence and increased economic uncertainty" in the wake of the pandemic and "potential acceleration of retail contraction and uncertainty regarding longer-term impacts as an indirect result of the pandemic."
The operator expects EBITDA to be in the range of $990 million to $1 billion – down from $1.12 billion in 2019, issuing its preliminary unaudited results for the year ended 30 June 2020.
Net income is estimated to range between $267 million and $273 million for the year, excluding the non-cash goodwill impairment charges. This will be a fall of at least 31% from last year's $396 million net income.
"COVID-19 has materially impacted our Wagering & Media and Gaming Services businesses. We are facing into a challenging and uncertain environment, and the current operating conditions and those expected into the future are relevant factors in assessing the value of the goodwill in those businesses at this time," David Attenborough, Managing Director and CEO of Tabcorp, said.
"We remain confident in the strength and resilience of Tabcorp's diversified portfolio of assets and are pleased that integration is now substantially complete. We are focused on supporting our people and partners during these challenging times while ensuring that Tabcorp emerges strongly post COVID-19," Attenborough added.
Last week, Attenborough stepped down from his role as chief executive after coming under growing pressure from investors over the performance of the company.