AGEM Announces Results of Comprehensive Economic Impact Study of Gaming Manufacturer / Technology Sector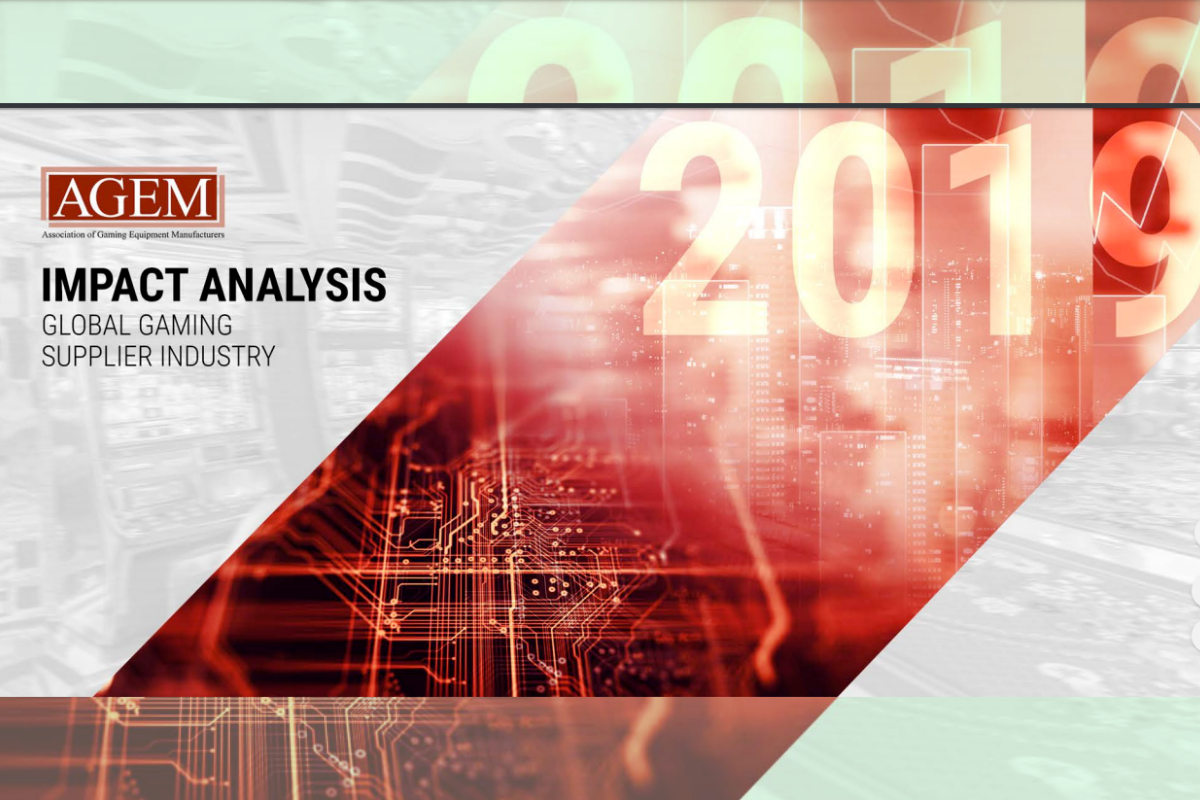 Reading Time:
3
minutes
Led by large slot companies, report reveals $55.8 billion total impact, $20.7 billion direct impact, 61,700 direct employees and average direct annual wage of $91,240
The global gaming supplier industry generated a total economic impact of $55.8 billion, supported more than 202,000 employees, including 61,700 direct employees, and supported a total of $14.1 billion in wages and salaries during 2018, according to a comprehensive report released today by the Association of Gaming Equipment Manufacturers (AGEM).
The report titled "Impact Analysis: Global Gaming Supplier Industry" was the result of an independent study commissioned by AGEM and conducted by the respected Nevada-based research firm Applied Analysis. The report (http://AGEMonline.org/Impact_Report2019.pdf) reflects a recurring update and the most comprehensive review to date of the global gaming supplier industry that analyzes the size and scope of this technology-driven sector, specifically identifying AGEM members' global reach spanning every regulated gaming market in the world.
With 175 member companies based in 23 countries, AGEM is anchored by the world's largest slot machine companies and AGEM Gold Members AGS, Ainsworth Game Technology, Aristocrat Technologies, Everi, International Game Technology PLC (IGT), Konami Gaming, Merkur Gaming, NOVOMATIC Group, Scientific Games and Sega Sammy Creation. The AGEM membership also includes companies active in lotteries, systems, table games, online / interactive, sports betting, mobile apps, game development, machine components and support products and services for the gaming industry.
Highlights of the report:
Including direct ($20.7 billion), indirect ($15.9 billion) and induced ($19.2 billion) impacts, the global gaming supplier segment generated a total of $55.8 billion of economic output (revenue) in 2018.
Including direct ($5.6 billion), indirect ($3.9 billion) and induced ($4.6 billion) impacts, the global gaming supplier segment supports a total of approximately $14.1 billion in annual wages and salaries to 61,715 direct, 54,856 indirect and 85,869 induced employees for a total, with the multiplier effect, of 202,440 employees. Over the past 5 years, direct employment has grown from 50,594 to 61,715, an increase of 22 percent.
The average direct wage per employee in the industry reached approximately $91,240 in 2018, reflecting a significant premium to the current U.S. average annual wage of $51,960, as listed by the Bureau of Labor Statistics.
The industry has an especially strong impact in Nevada and overall employs a broad range of workers, including high-end technical professionals and engineers responsible for hundreds of millions of dollars in research and development expenditures annually.
"Existing suppliers are growing and new players are entering the space and this report accurately reflects a dynamic sector that is focused on innovation for gaming markets throughout the world," said Marcus Prater, Executive Director of AGEM. "In summary, the report paints a picture of a healthy overall gaming industry where commercial casinos and tribal properties are capitalizing on advanced technologies and game content from a vast array of creative suppliers to grow their business while providing their customers with new and exciting forms of entertainment."
AGEM Economic Impact Study
Among AGEM Voting Member companies surveyed for the report:

None of the respondents expect to decrease their staffing levels during the next 12 months, with nearly one half of respondents (46 percent) expecting to increase staffing.
An overwhelming majority of respondents (92 percent) expect demand for their product and services to improve during the next 12 months.
Nearly three-fifths of respondents (58 percent) expect the economic conditions to improve during the next 12 months.
Respondents also answered positively about employee-sponsored health care and retirement programs, purchasing from local vendors and increasing employee numbers and salaries.
Summary of Economic Impact of Global Gaming Supplier Industry in 2018
($ in Billions)
Direct
Indirect
Induced
Total
Economic Output
$20.7
$15.9
$19.2
$55.8
Value Added
$10.1
$8.3
$10.8
$29.2
Wages and Salaries
$5.6
$3.9
$4.6
$14.1
Employment
61,715
54,856
85,869
202,440
About the Association of Gaming Equipment Manufacturers:
AGEM is a non-profit international trade association representing manufacturers and suppliers of electronic gaming devices, lotteries, systems, table games, online technology, sports betting, key components and support products and services for the gaming industry. AGEM works to further the interests of gaming equipment suppliers throughout the world. Through political action, regulatory influence, trade show partnerships, educational alliances, information dissemination and good corporate citizenship, the members of AGEM work together to create benefits for every company within the organization. Together, AGEM has assisted regulatory agencies and participated in the legislative process to solve problems and create a business environment where AGEM members can prosper while providing a strong level of support to education and responsible gaming initiatives. For more information, visit www.AGEM.org.
About Applied Analysis and Methodology:
The 2019 edition of the Industry Impact Analysis: Global Gaming Supplier reports the annual economic impacts of the industry from 2014 to 2018. The latest report incorporates the most recent available information regarding the industry as whole and the companies operating within the market space. Applied Analysis utilized economic modeling techniques to quantify the ripple effect of the industry on the global economy. The current report is not necessarily comparable to prior editions due to a number of factors, including, but not limited to, technological advancements and the expansions of product offerings. Overall, the current research provides the most comprehensive reporting on the industry. Applied Analysis conducts a number of economic and gaming-related analyses. For more information, visit www.AppliedAnalysis.com.
Delaware igaming Revenue Increases in September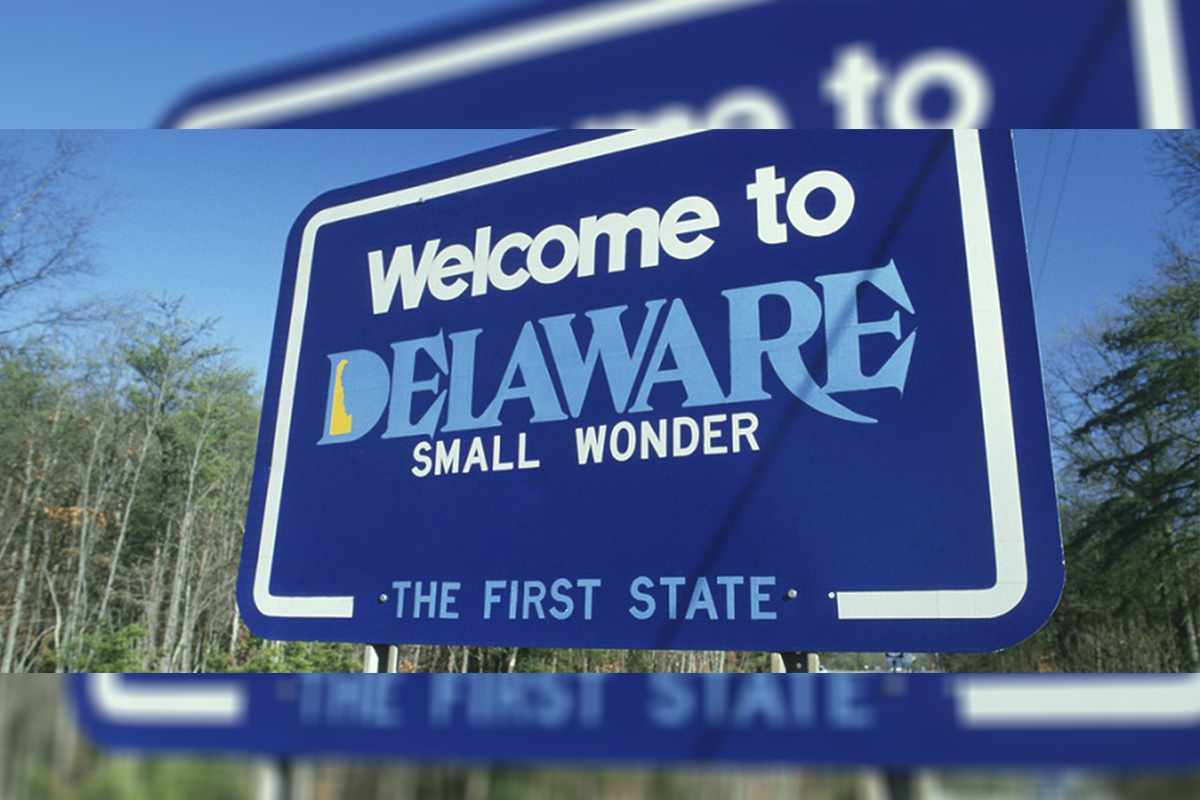 Reading Time:
1
minute
Delaware's online gaming revenue has climbed to a year-high of $384,830 in September. This came despite player spending on igaming slipped month-on-month from $12.5m in August to $11.8m last month.
The September total smashed 2019's previous monthly high of $313,648 in May and was only the second time that revenue had surpassed the $300,000 mark so far this year.
Table games were the most popular form of online gambling, with consumers spending $7.9m and operators taking $171,156 in revenue.
ICS heads to Vegas to showcase US services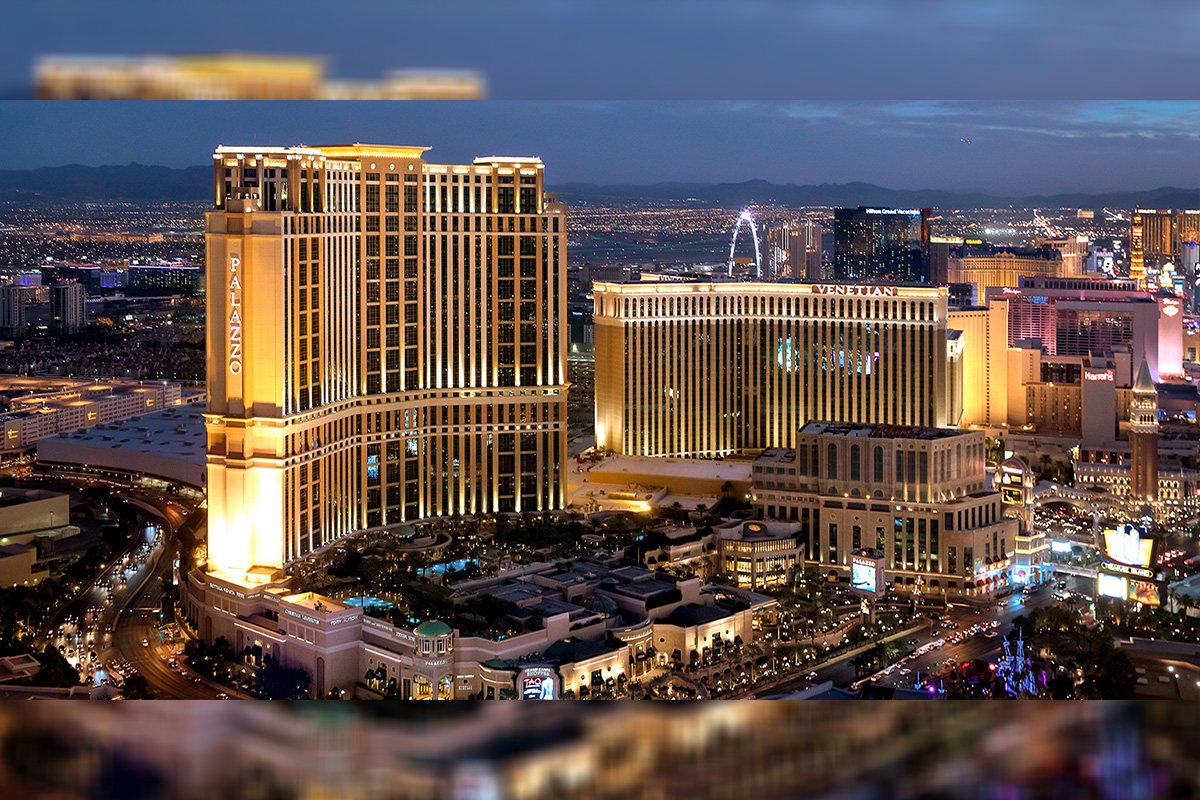 Reading Time:
2
minutes
Sports content and digital media specialists to talk to delegates about range of products and services
ICS Media Group (ICS), the sports content and digital media specialists, will be heading to Las Vegas next week to showcase and discuss the full range of services they can supply to the US market.
ICS's Business Development Director Dean Rayson will be attending the event, which runs this week, to showcase the company's range of content, marketing and translation services.
This includes ICS-digital campaigns targeted for a US iGaming audience as well as in-depth journalistic and analytical content around all US sports including American horseracing. Ideal for in-play bettors, the engaging content guides punters into making informed betting choices.
ICS creates written, audio and video content in 71 languages as well as providing translation and localisation services in Slots and Virtual in addition to Sportsbook and Casino.
Racing Post's – ICS parent company – services will also be on offer throughout the conference. The recently launched global horseracing content, data and live betting content product, Intellr In-play, will take centre stage over the three days.
Dean Rayson, Business Development Director at ICS Media Group, said: "This will be the first time ICS has headed to the bright lights of Vegas and we are looking forward to being on the Strip. Having attended a number of other iGaming events in the United States, we already have a foothold in the country and are excited looking forward to showcasing our services to even more potential clients in Nevada.
"Clearly, the repeal of PASPA last year has made the US a very exciting territory and as more states legalise, there will be more opportunities too. With nearly two decades of experience in betting content, we are well-placed to support sportsbooks, casinos, esports organisations, affiliates and DFS businesses enhance their products for their punters.
"Adding content to a site increases dwell time, with live audio seeing the average customer stay up to 25 minutes more on a sports betting site, boosting conversions. Furthermore, content can be integral to the education process and can be used to encourage casual customers who are intimidated by betting to place their first sports wagers.
"Supplying editorial, audio and video services to clients across many territories globally, we're excited to expand our contacts further."
Taco Bell partners with MGM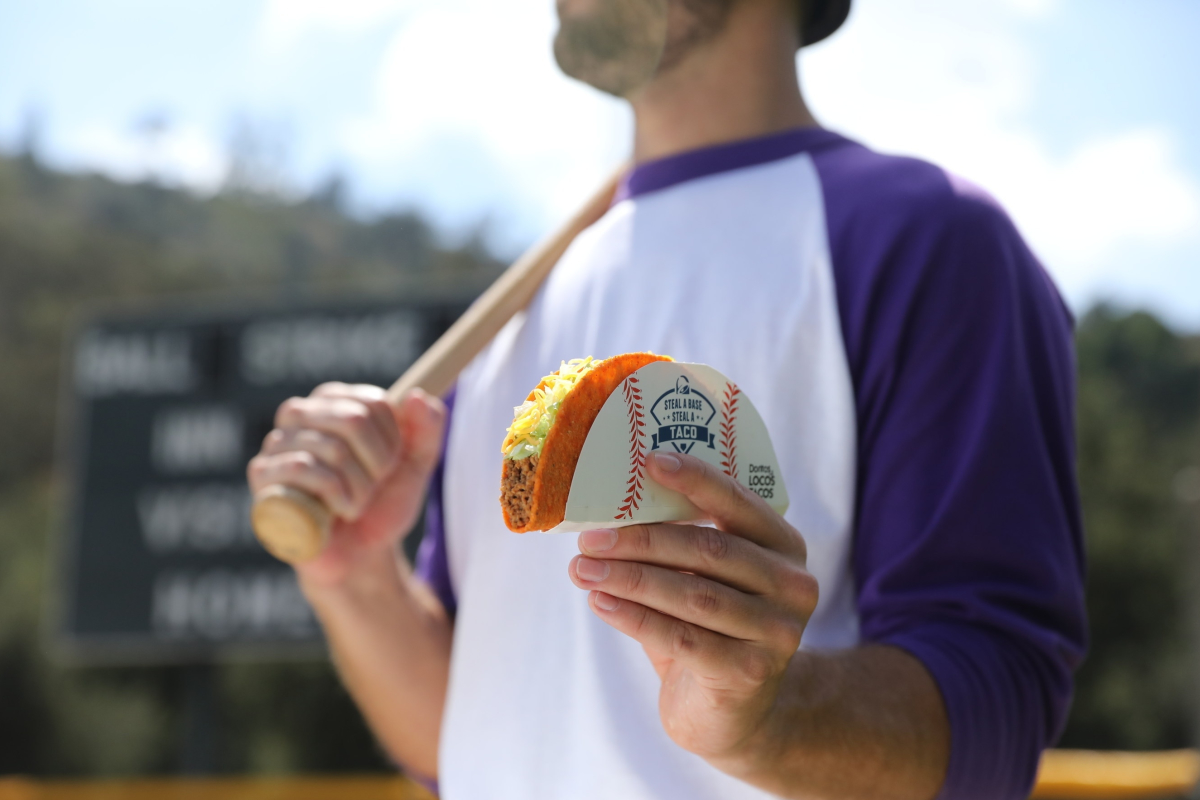 Reading Time:
2
minutes
The Taco Bell and BetMGM partnership means fans can now bet on who will steal that first base, becoming this year's Taco Hero and securing free tacos for America
For the seventh year in a row, Taco Bell is giving fans across the country another reason to get excited for the World Series: free tacos. But this year, Taco Bell is raising the stakes again. By teaming up with BetMGM, operated by Roar Digital, BetMGM will offer sports and taco fans alike the chance to wager real money on what player they think will steal the first base of the World Series – an honor Taco Bell has dubbed, 'Taco Hero.'*
"When it comes to the World Series, rooting for that first stolen base and rejoicing for free tacos has really become the game within the game. So, teaming up with BetMGM to give fans a whole new way to participate in 'Steal A Base, Steal A Taco' felt like a natural extension for us," said Will Bortz, Director of Brand Partnerships and Sponsorships at Taco Bell. "We can't wait to see fans engage with the program like never before and, of course, we're excited to see if their predictions come true."
Fans looking to test their luck this October can participate at MGM Resorts in Nevada, Mississippi and New Jersey, or download the BetMGM digital app in New Jersey (playMGM in Nevada). BetMGM will post prop bets on October 14, before the end of the League Championship Series presented by GEICO, offering a list of active players from the four remaining playoff teams. BetMGM oddsmakers will use historical data and their odds-making process to post real odds, which will be updated as the Postseason progresses. But win or lose, everyone's a winner when free tacos are being offered.
"The 2019 World Series is certain to feature some of baseball's biggest stars and most recognized teams, along with millions of hungry baseball fans," said Matt Prevost, Chief Marketing Officer, Roar Digital. "Taco Bell's 'Steal a Base, Steal a Taco' promotion is one of the most talked about and engaging initiatives in all of sports, and we are thrilled to be taking part in this fun and interactive experience via our BetMGM app as well as at participating MGM Resorts."
The 2019 World Series presented by YouTube TV starts Tuesday, October 22, 2019. Once the first base is stolen in the World Series, Taco Bell will announce the redemption day for America to cash in on a free Nacho Cheese Doritos® Locos Tacos at all participating U.S. Taco Bell locations, while supplies last.
Fans that are registered users on Taco Bell's website or app can redeem their free Nacho Cheese Doritos® Locos Tacos online or via mobile (all day, redemption date to be confirmed). Offer excludes delivery. Offer excludes Nacho Cheese Doritos® Locos Tacos Supreme®. Limit one (1) free Nacho Cheese Doritos® Locos Tacos per person or registered account in the fifty (50) U.S. States and the District of Columbia. Check out www.TacoBell.com/StealATaco for full terms and conditions.
*Valid only in Nevada, Mississippi and New Jersey at MGM Sportsbooks and via the BetMGM App in New Jersey and the PlayMGM App in Nevada. Must be 21 or older. If you or someone you know has a gambling problem and wants help, call 1-800-GAMBLER.
Source: Taco Bell Corp.