AGEM Announces Results of Comprehensive Economic Impact Study of Gaming Manufacturer / Technology Sector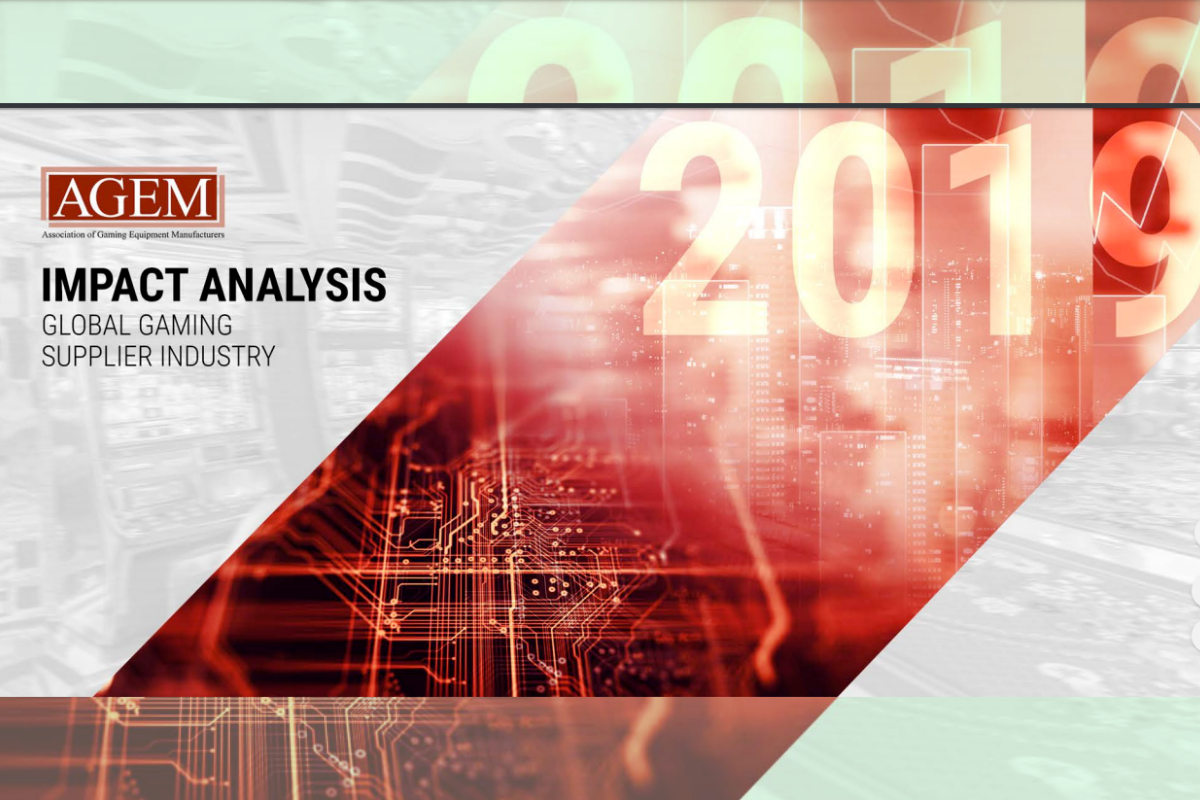 Reading Time:
3
minutes
Led by large slot companies, report reveals $55.8 billion total impact, $20.7 billion direct impact, 61,700 direct employees and average direct annual wage of $91,240
The global gaming supplier industry generated a total economic impact of $55.8 billion, supported more than 202,000 employees, including 61,700 direct employees, and supported a total of $14.1 billion in wages and salaries during 2018, according to a comprehensive report released today by the Association of Gaming Equipment Manufacturers (AGEM).
The report titled "Impact Analysis: Global Gaming Supplier Industry" was the result of an independent study commissioned by AGEM and conducted by the respected Nevada-based research firm Applied Analysis. The report (http://AGEMonline.org/Impact_Report2019.pdf) reflects a recurring update and the most comprehensive review to date of the global gaming supplier industry that analyzes the size and scope of this technology-driven sector, specifically identifying AGEM members' global reach spanning every regulated gaming market in the world.
With 175 member companies based in 23 countries, AGEM is anchored by the world's largest slot machine companies and AGEM Gold Members AGS, Ainsworth Game Technology, Aristocrat Technologies, Everi, International Game Technology PLC (IGT), Konami Gaming, Merkur Gaming, NOVOMATIC Group, Scientific Games and Sega Sammy Creation. The AGEM membership also includes companies active in lotteries, systems, table games, online / interactive, sports betting, mobile apps, game development, machine components and support products and services for the gaming industry.
Highlights of the report:
Including direct ($20.7 billion), indirect ($15.9 billion) and induced ($19.2 billion) impacts, the global gaming supplier segment generated a total of $55.8 billion of economic output (revenue) in 2018.
Including direct ($5.6 billion), indirect ($3.9 billion) and induced ($4.6 billion) impacts, the global gaming supplier segment supports a total of approximately $14.1 billion in annual wages and salaries to 61,715 direct, 54,856 indirect and 85,869 induced employees for a total, with the multiplier effect, of 202,440 employees. Over the past 5 years, direct employment has grown from 50,594 to 61,715, an increase of 22 percent.
The average direct wage per employee in the industry reached approximately $91,240 in 2018, reflecting a significant premium to the current U.S. average annual wage of $51,960, as listed by the Bureau of Labor Statistics.
The industry has an especially strong impact in Nevada and overall employs a broad range of workers, including high-end technical professionals and engineers responsible for hundreds of millions of dollars in research and development expenditures annually.
"Existing suppliers are growing and new players are entering the space and this report accurately reflects a dynamic sector that is focused on innovation for gaming markets throughout the world," said Marcus Prater, Executive Director of AGEM. "In summary, the report paints a picture of a healthy overall gaming industry where commercial casinos and tribal properties are capitalizing on advanced technologies and game content from a vast array of creative suppliers to grow their business while providing their customers with new and exciting forms of entertainment."
AGEM Economic Impact Study
Among AGEM Voting Member companies surveyed for the report:

None of the respondents expect to decrease their staffing levels during the next 12 months, with nearly one half of respondents (46 percent) expecting to increase staffing.
An overwhelming majority of respondents (92 percent) expect demand for their product and services to improve during the next 12 months.
Nearly three-fifths of respondents (58 percent) expect the economic conditions to improve during the next 12 months.
Respondents also answered positively about employee-sponsored health care and retirement programs, purchasing from local vendors and increasing employee numbers and salaries.
Summary of Economic Impact of Global Gaming Supplier Industry in 2018
($ in Billions)
Direct
Indirect
Induced
Total
Economic Output
$20.7
$15.9
$19.2
$55.8
Value Added
$10.1
$8.3
$10.8
$29.2
Wages and Salaries
$5.6
$3.9
$4.6
$14.1
Employment
61,715
54,856
85,869
202,440
About the Association of Gaming Equipment Manufacturers:
AGEM is a non-profit international trade association representing manufacturers and suppliers of electronic gaming devices, lotteries, systems, table games, online technology, sports betting, key components and support products and services for the gaming industry. AGEM works to further the interests of gaming equipment suppliers throughout the world. Through political action, regulatory influence, trade show partnerships, educational alliances, information dissemination and good corporate citizenship, the members of AGEM work together to create benefits for every company within the organization. Together, AGEM has assisted regulatory agencies and participated in the legislative process to solve problems and create a business environment where AGEM members can prosper while providing a strong level of support to education and responsible gaming initiatives. For more information, visit www.AGEM.org.
About Applied Analysis and Methodology:
The 2019 edition of the Industry Impact Analysis: Global Gaming Supplier reports the annual economic impacts of the industry from 2014 to 2018. The latest report incorporates the most recent available information regarding the industry as whole and the companies operating within the market space. Applied Analysis utilized economic modeling techniques to quantify the ripple effect of the industry on the global economy. The current report is not necessarily comparable to prior editions due to a number of factors, including, but not limited to, technological advancements and the expansions of product offerings. Overall, the current research provides the most comprehensive reporting on the industry. Applied Analysis conducts a number of economic and gaming-related analyses. For more information, visit www.AppliedAnalysis.com.
Sports Betting Revenue of West Virginia Increases in May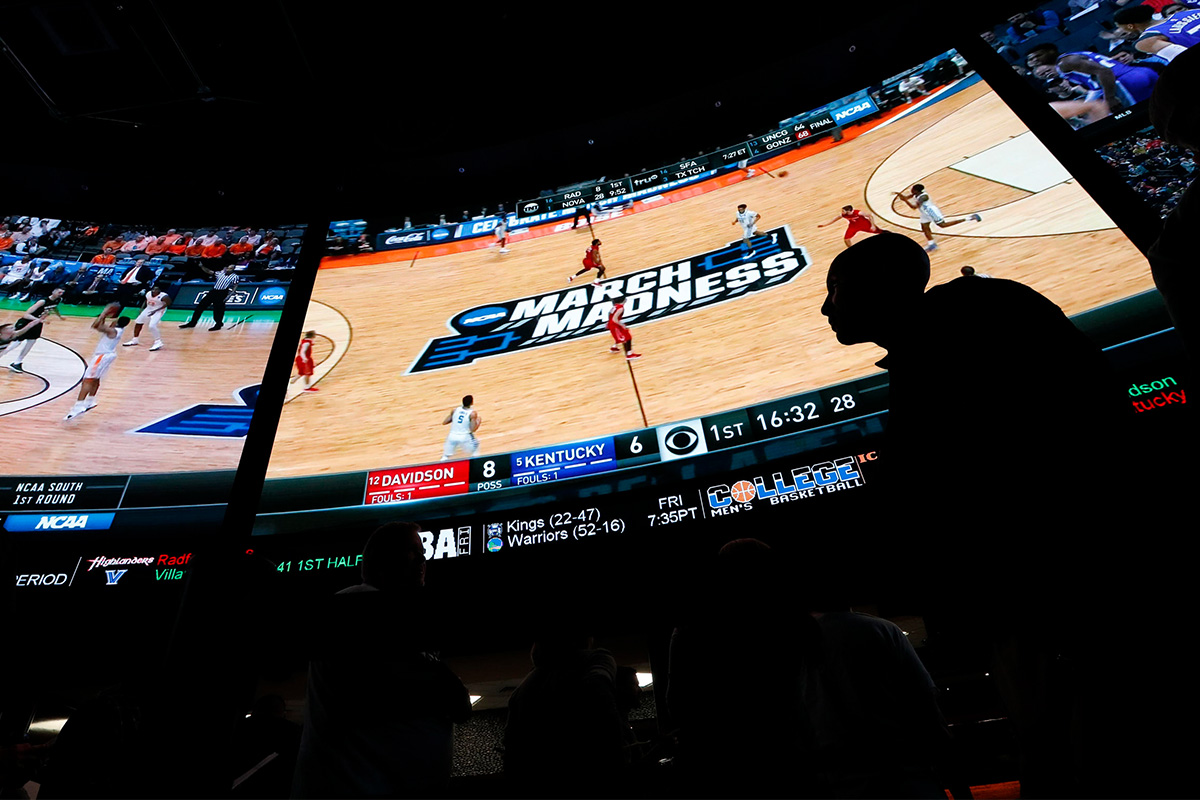 Reading Time:
1
minute
Sports betting revenue in West Virginia has increased by 69% in May to $937,065, while amounts wagered rose 4%.
The Penn National Gaming-operated Hollywood Casino remains the leading venue in the state generating $672,070 in revenue from $7.64m staked. Eldorado Resorts' Mountaineer Casino ranked second with revenue of $222,736 and total wagers of $2.84m.
Delaware North's Wheeling Island Hotel-Casino-Racetrack and Mardi Gras Casino did not accept any wagers again last month as its sportsbooks remained closed. Neither casino has processed any sports bets since early March. However, both the Wheeling Island Hotel-Casino-Racetrack and Mardi Gras Casino paid out on a number of bets placed prior to the split, leaving them with minor losses for the month.
SugarHouse Casino to Change Name as Rivers Casino Philadelphia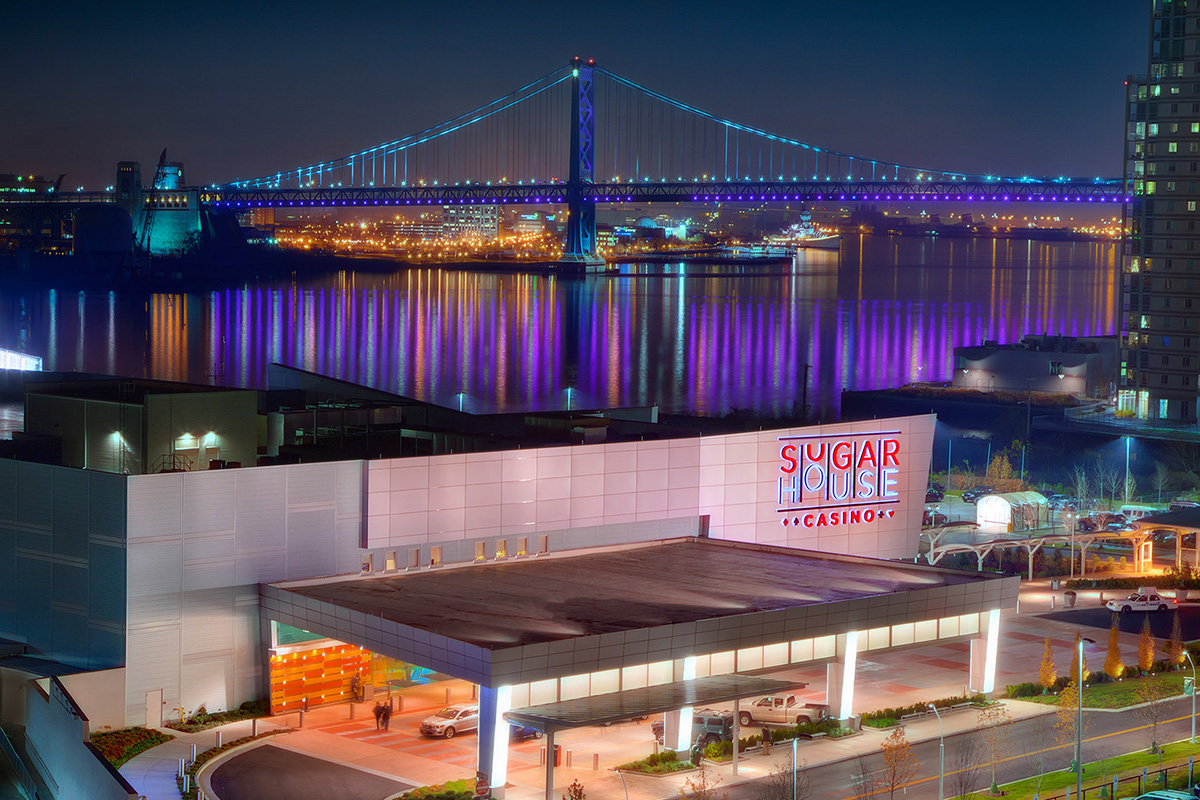 Reading Time:
1
minute
SugarHouse casino is going to change its name as Rivers Casino Philadelphia. Greg Carlin, CEO of the casino's parent company Rush Street Gaming said it was a corporate decision, to unify all their casinos under the same name.
"This is something we've been thinking about for quite a while. I think we are at the point in our company's history where it makes sense to have a unified brand. All our properties and markets, especially with the advent of online gaming, we think it makes a lot of sense," Greg Carlin said.
Carlin said the change will not happen overnight because they have a great deal more work to do.
"We're going to buy all new chips, change all the signage, all the shirts, all of the business cards — it's a long list of things that need to be swapped out. Not only that we're upgrading the property, but we're also going to add a state of the art sports book. We're redoing one of the restaurants. We're re-carpeting the original casino floor. We're changing the decorations, we don't want this just to be a name change, we're really changing the property as well," Carlin added.
Intralot Announces New Board Of Directors For Its U.S. Subsidiary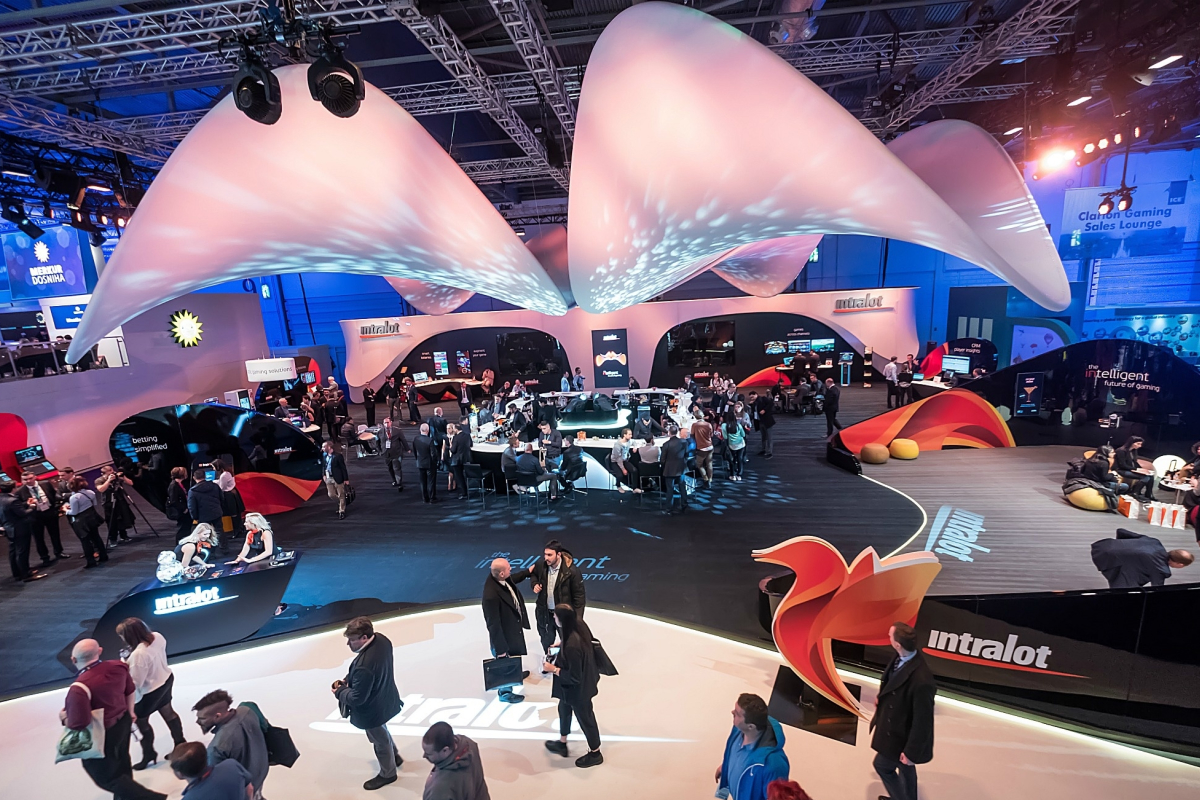 Reading Time:
2
minutes
INTRALOT announces the appointment of a new Board of Directors at its fully owned US subsidiary, INTRALOT Inc. to include three new Independent Directors.
Ambassador (Ret.) Thomas Miller, Non-Executive Chairman and Independent Director
Mr. Daniel Rappaport, Non-Executive Vice-Chairman and Independent Director
Mr. Nicholas Mitropoulos, Independent Director
Mr. Byron Boothe, Director and Interim CEO, INTRALOT Inc.
Mr. Nikolaos Nikolakopoulos, Director and INTRALOT Group Deputy CEO
INTRALOT Group Chairman and CEO Mr. Sokratis Kokkalis stated: "I am very pleased to welcome three very senior Independent Directors at the Board of INTRALOT Inc. joining a very experienced team, in support of our efforts to strengthen corporate governance as a driver for growth and customer satisfaction."
Thomas Miller is a former American diplomat and three-times U.S. Ambassador, including ambassadorships in Greece, Bosnia-Herzegovina, and as Cyprus negotiator. He has also served as CEO of Plan International, a UK-based NGO, working to help children in developing countries; President/CEO of International Executive Services Corps (IESC); President of the United Nations Association; Chairman of the International Commission of Missing Persons (ICMP); and a board member of The Partnership for a Secure America. He is a member of the Council on Foreign Relations.
Daniel Rappaport has served as Chairman of the Board/CEO of the New York Mercantile Exchange (NYMEX); member of the National Petroleum Council (NPC); and member of the U.S. Commodity Futures Trading Commission (CFTC) Global Markets Advisory Committee. He served as a board member of the Futures Industry Institute, a trustee on the Board of Trustees of New York Law School, and as an appointment of the Governor of the State of Connecticut on the board of directors of Connecticut Innovations.
Nicholas Mitropoulos is a political and business consultant who has previously worked with the Monitor Company. He served as Executive Director of the Taubman Center for State and Local Government at the Harvard Kennedy School, was the Director of the Forum at the Kennedy School, as well as Deputy Director of Institute of Politics at Harvard.