AGEM Announces Results of Comprehensive Economic Impact Study of Gaming Manufacturer / Technology Sector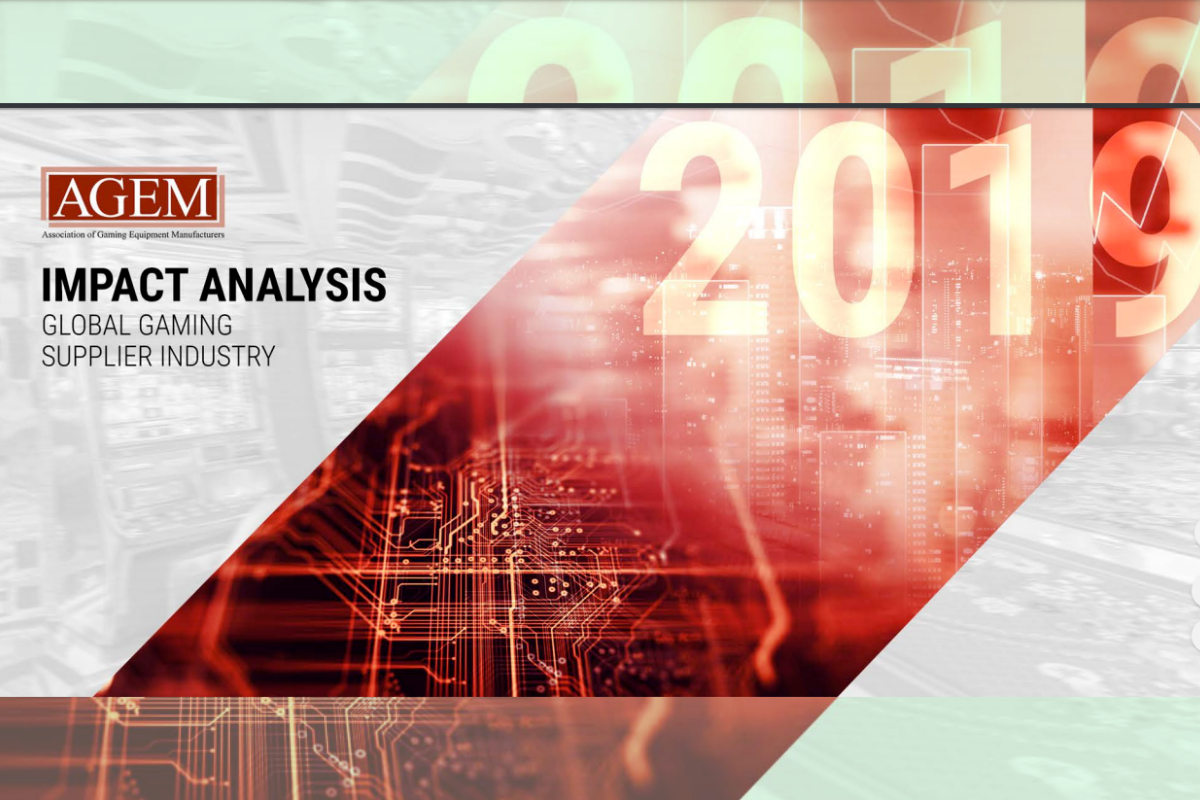 Reading Time:
3
minutes
Led by large slot companies, report reveals $55.8 billion total impact, $20.7 billion direct impact, 61,700 direct employees and average direct annual wage of $91,240
The global gaming supplier industry generated a total economic impact of $55.8 billion, supported more than 202,000 employees, including 61,700 direct employees, and supported a total of $14.1 billion in wages and salaries during 2018, according to a comprehensive report released today by the Association of Gaming Equipment Manufacturers (AGEM).
The report titled "Impact Analysis: Global Gaming Supplier Industry" was the result of an independent study commissioned by AGEM and conducted by the respected Nevada-based research firm Applied Analysis. The report (http://AGEMonline.org/Impact_Report2019.pdf) reflects a recurring update and the most comprehensive review to date of the global gaming supplier industry that analyzes the size and scope of this technology-driven sector, specifically identifying AGEM members' global reach spanning every regulated gaming market in the world.
With 175 member companies based in 23 countries, AGEM is anchored by the world's largest slot machine companies and AGEM Gold Members AGS, Ainsworth Game Technology, Aristocrat Technologies, Everi, International Game Technology PLC (IGT), Konami Gaming, Merkur Gaming, NOVOMATIC Group, Scientific Games and Sega Sammy Creation. The AGEM membership also includes companies active in lotteries, systems, table games, online / interactive, sports betting, mobile apps, game development, machine components and support products and services for the gaming industry.
Highlights of the report:
Including direct ($20.7 billion), indirect ($15.9 billion) and induced ($19.2 billion) impacts, the global gaming supplier segment generated a total of $55.8 billion of economic output (revenue) in 2018.
Including direct ($5.6 billion), indirect ($3.9 billion) and induced ($4.6 billion) impacts, the global gaming supplier segment supports a total of approximately $14.1 billion in annual wages and salaries to 61,715 direct, 54,856 indirect and 85,869 induced employees for a total, with the multiplier effect, of 202,440 employees. Over the past 5 years, direct employment has grown from 50,594 to 61,715, an increase of 22 percent.
The average direct wage per employee in the industry reached approximately $91,240 in 2018, reflecting a significant premium to the current U.S. average annual wage of $51,960, as listed by the Bureau of Labor Statistics.
The industry has an especially strong impact in Nevada and overall employs a broad range of workers, including high-end technical professionals and engineers responsible for hundreds of millions of dollars in research and development expenditures annually.
"Existing suppliers are growing and new players are entering the space and this report accurately reflects a dynamic sector that is focused on innovation for gaming markets throughout the world," said Marcus Prater, Executive Director of AGEM. "In summary, the report paints a picture of a healthy overall gaming industry where commercial casinos and tribal properties are capitalizing on advanced technologies and game content from a vast array of creative suppliers to grow their business while providing their customers with new and exciting forms of entertainment."
AGEM Economic Impact Study
Among AGEM Voting Member companies surveyed for the report:

None of the respondents expect to decrease their staffing levels during the next 12 months, with nearly one half of respondents (46 percent) expecting to increase staffing.
An overwhelming majority of respondents (92 percent) expect demand for their product and services to improve during the next 12 months.
Nearly three-fifths of respondents (58 percent) expect the economic conditions to improve during the next 12 months.
Respondents also answered positively about employee-sponsored health care and retirement programs, purchasing from local vendors and increasing employee numbers and salaries.
Summary of Economic Impact of Global Gaming Supplier Industry in 2018
($ in Billions)
Direct
Indirect
Induced
Total
Economic Output
$20.7
$15.9
$19.2
$55.8
Value Added
$10.1
$8.3
$10.8
$29.2
Wages and Salaries
$5.6
$3.9
$4.6
$14.1
Employment
61,715
54,856
85,869
202,440
About the Association of Gaming Equipment Manufacturers:
AGEM is a non-profit international trade association representing manufacturers and suppliers of electronic gaming devices, lotteries, systems, table games, online technology, sports betting, key components and support products and services for the gaming industry. AGEM works to further the interests of gaming equipment suppliers throughout the world. Through political action, regulatory influence, trade show partnerships, educational alliances, information dissemination and good corporate citizenship, the members of AGEM work together to create benefits for every company within the organization. Together, AGEM has assisted regulatory agencies and participated in the legislative process to solve problems and create a business environment where AGEM members can prosper while providing a strong level of support to education and responsible gaming initiatives. For more information, visit www.AGEM.org.
About Applied Analysis and Methodology:
The 2019 edition of the Industry Impact Analysis: Global Gaming Supplier reports the annual economic impacts of the industry from 2014 to 2018. The latest report incorporates the most recent available information regarding the industry as whole and the companies operating within the market space. Applied Analysis utilized economic modeling techniques to quantify the ripple effect of the industry on the global economy. The current report is not necessarily comparable to prior editions due to a number of factors, including, but not limited to, technological advancements and the expansions of product offerings. Overall, the current research provides the most comprehensive reporting on the industry. Applied Analysis conducts a number of economic and gaming-related analyses. For more information, visit www.AppliedAnalysis.com.
Top C-level Executives, State Representatives are joining the speakers' lineup at Sports Betting & Casino Summit North America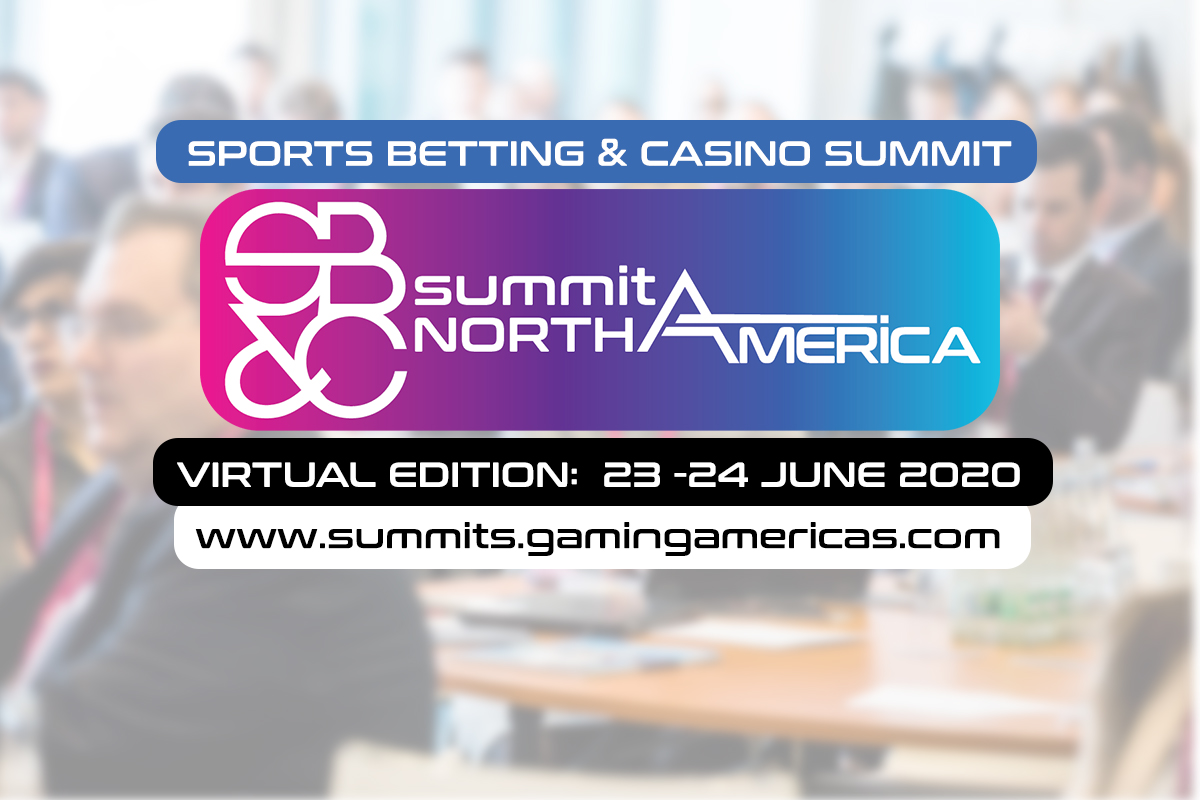 Reading Time:
2
minutes
CEOs, decision-makers, and Government officials among the speakers at the virtual edition of Sports Betting & Casino Summit North America.
With less than a month to go until the Sports Betting & Casino Summit North America (Virtual Conference) will open its virtual doors, we are honored to announce some big names of the North American gambling industry that will be joining the speakers' lineup.
The top industry companies have all confirmed their interest in the inaugural event which will break all records for the organizing company.
Register now to secure your seat(s)! REGISTER HERE!
Among the already confirmed 40 speakers, you can find:
Brandt Iden (State Representative at the State of Michigan)
Nick Papadoglou (Chief Commercial Officer at Intralot Inc/US – Head of Sports Betting in the US)
Joe Asher (CEO at William Hill US)
Seth Schorr (CEO of Fifth Street Gaming and Chairman of Downtown Grand Hotel & Casino)
Jay Kornegay (Vice President Race & Sports Operations – Westgate LV Resort & Casino)
Grant Johnson (CEO at Esports Entertainment Group)
Dmitry Starostenkov (CEO at Evenbet Gaming – the leading poker platform provider)
Daniel J. Kustelski (CEO & Co-founder at Chalkline Sports)
Benjie Levy (President/COO at Score Media and Gaming Inc
Lloyd Danzig (Founder & CEO at Sharp Alpha Advisors)
You can view the full list of speakers on the official site.
We are happy to also reveal the program of the conference which will start on 23 June at 12:00 PM EDT (New York Time) / 9:00 AM (Pacific Time) / 6:00 PM (CET), and looks the following way:
Day 1 (23 June)
THE STRATEGY OF RESTARTING THE ONLINE SPORTS BETTING INDUSTRY
NAVIGATING THE SIGNIFICANT CHALLENGES & OPPORTUNITIES IN US SPORTS BETTING & ONLINE GAMING IN AN EVER CHANGING WORLD POST COVID-19
THE FUTURE OF LEGALIZED SPORTS BETTING IN CALIFORNIA, FLORIDA, AND TEXAS
OUTLOOK FOR US GAMING – WHEN CAN WE EXPECT THE US GAMING MARKET TO NORMALISE
LAS VEGAS – RE-LAUNCH OF THE STRIP
ESPORTS BETTING VS CLASSIC SPORTS BETTING IN NORTH AMERICA
VIRTUAL GAMING, IS IT GAINING TRACTION IN AMERICA AND CANADA AUDIENCE?
Day 2 (24 June)
IS THERE REALLY AN ONLINE POKER RENESSAINCE?
INNOVATION DURING AND POST COVID-19 – HOW IS THE INDUSTRY ADAPTING?
COMPLIANCE AND CERTIFICATION DURING COVID-19
TRIBAL GAMING INDUSTRY – A NEW ERA?
THE FUTURE OF ONLINE GAMING IN CANADA
RESPONSIBLE GAMING: LESSONS LEARNED FROM EUROPE AND VICE VERSA
THE CURRENT & FUTURE STATE OF THE SPORTS BETTING INVESTMENT LANDSCAPE
The full schedule is available on this link!
Register now to secure your seat(s)! REGISTER HERE!
The virtual conference is designed to bring together regulators, operators, suppliers, marketing managers, C-Level Executives, policymakers, and more for two days of quality online learning and networking.
More speakers and moderators are being added daily so make sure to visit, the event's official website frequently for updates: summits.gamingamericas.com
For further sponsorship/speaking and marketing inquiries, make sure to reach out to Andrada Bota (B2B Sales Executive at Hipther Agency).
For media-related inquiries, please contact Alexandru Marginean (Marketing Specialist at Hipther Agency).
Gaming Americas Weekly Roundup – May 25-31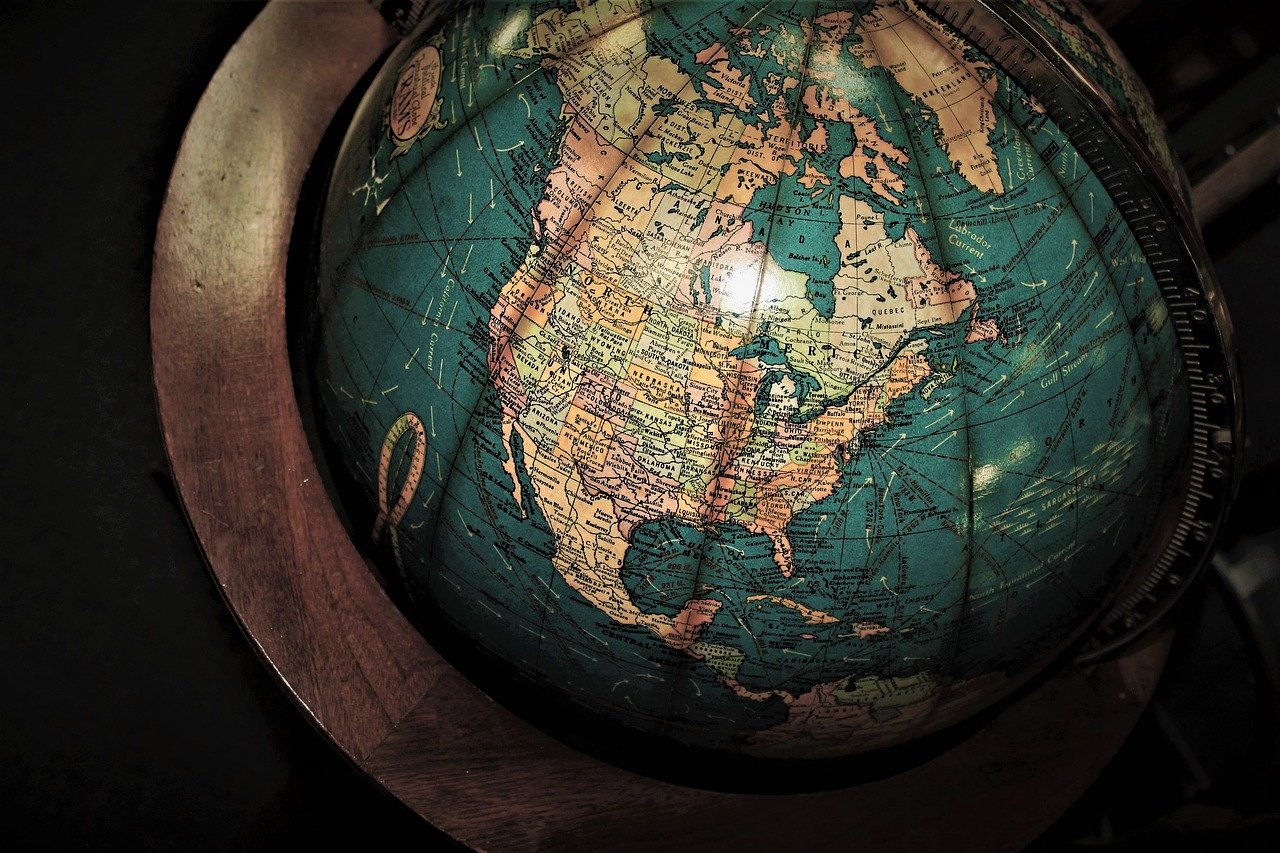 Reading Time:
3
minutes
Welcome to our weekly roundup of American gambling news.
Last week, several gambling companies have re-entered into their businesses despite the ongoing pandemic. Here, we are going through the weekly highlights of the American gambling industry which includes casino reopening, new partnerships, product launches, award winnings, latest approvals, and recent announcements. Read on and get updated.
Casino Reopening
Most of the casinos have resumed their operations this week. Some are on the preparations to restart their business.
Rodney Butler, Chairman of the Mashantucket Pequot Tribal Nation, said that the plans to partially reopen Foxwoods Resort Casino on June 1 are still moving ahead despite opposition from Connecticut Gov. Ned Lamont.
Rodney Butler told in an interview that Lamont is welcome to tour Foxwoods and see firsthand the safety precautions being taken to prevent the spread of the coronavirus, ranging from fewer open slot machines to air filtration systems.
New Deals
AGS announced a new partnership with the Kindred Group to provide its online, real-money games for the Kindred Group's Unibet brand in New Jersey.
The Vancouver Titans esports team entered into a new partnership agreement with Pizza Hut Canada and designated Pizza Hut as the Official Pizza of the team and their fans.
Microgaming signed an exclusive distribution agreement with game design and development studio, Neko Games. The studio's Super Showball video bingo game is live on Microgaming's content aggregation platform from 26 May 2020.
Churchill Downs Incorporated (CDI) and Aristocrat Leisure entered into an agreement in principle to settle the Kater v. Churchill Downs, and Thimmegowda v. Big Fish Games lawsuits.
New Launchings
The igaming publishing company Oddschecker Global Media announced the launch of RacingPicks, a standalone horse racing site. The site's purpose is to provide day-to-day expert content to the American racing community.
TransAct Technologies Incorporated launched its new Epicentral Clean2Play Sanitization Tracking System for casinos. This new casino product provides real-time printed proof that a slot machine has been cleaned, sanitized, and is ready for play.
The D.C. Lottery is set to launch its sports betting platform in the coming days. The online sportsbook GambetDC will take its first wagers in June, even though a large number of global sports events remain canceled due to COVID-19.
Awards
Michigan State Rep. Brandt Iden received an honorary American Gambling Award for his extraordinary efforts in legalizing sports betting, online poker, and online casino gaming throughout the state in 2019.
Latest Approvals
Illinois lawmakers have approved an approximately $40 billion state budget that largely maintains spending, along with a plan to push forward a Chicago casino.
The budget, which largely relies on federal funding, mostly maintains funding from the current budget, which the exception of health care agencies affected by the COVID-19 outbreak.
Legislators also approved a plan pushed by Chicago Mayor Lori Lightfoot to change the tax structure for a casino in the city. The Chicago casino was included in last year's gambling expansion authorizing six new casinos, part of a critical funding source for the state's $45 billion capital plan.
Financial Help
Ontario Lottery and Gaming (OLG) is going to receive a $500m loan from the Provincial Government.
With Ontario's state of emergency shuttering casinos, slot machines, and racetracks for the past two months, the gaming monopoly was in dire need of a cash injection.
Announcements
Brazilian Deputy Bacelar has affirmed that the legalization of all gambling verticals could play a key role in economic stability in the country.
He stated that following the current health pandemic, he is in favor of legalizing all gambling verticals, including jogo do bicho, on the grounds that gambling could save Brazil from its current financial crisis and rejuvenate the economy.
GAN Signs Platform Deal with Cordish Companies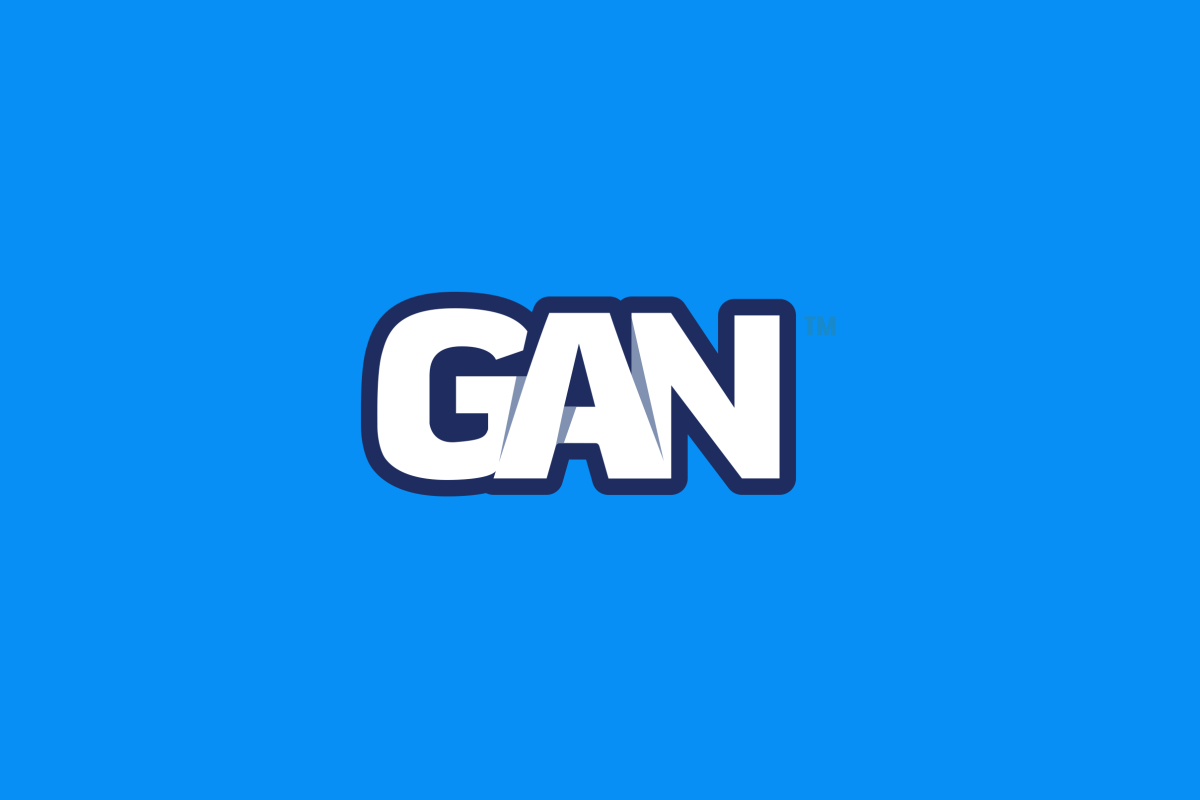 Reading Time:
2
minutes
Cordish Gaming Group, the global gaming division of the Cordish Companies, has selected GAN Limited as the enterprise software Platform provider to power its new "PlayLive!" branded Internet gambling business in the State of Pennsylvania, complementing the development of two new Live!-branded gaming facilities in Philadelphia and Pittsburgh.
The new Live! Casino & Hotel, located in the Stadium Entertainment District in the City of Philadelphia, will be a world-class hotel, gaming & entertainment destination featuring 2200 slot machines and 150+ live action table games.
The second new Live! Casino, located in Westmoreland County, near Pittsburgh, will feature more than 100,000 square-feet of gaming, dining and entertainment space, including 750 slots and approximately 30 live action table games. Both locations are expected to open in 2020.
Live! Casino will be GAN's third client of real money Internet gambling enterprise software in the State of Pennsylvania, expanding GAN's real money Internet gambling operations in the U.S. These operations now include the following states—New Jersey, Pennsylvania, Indiana, as well as Michigan and Ohio, both of which are expected to commence operations in the first half of 2021.
"We're delighted to expand upon our long-standing relationship with one of America's premier commercial real estate families. Bringing Pennsylvania's newest casino online later this year will be a genuine privilege, and we look forward to supporting their on-property gaming business by leveraging our U.S. patented iBridge Framework, bridging the Internet gambling experience with that of retail gaming. Online will remain the growth driver of this Industry for decades to come, not just in Pennsylvania but across the nation," Dermot Smurfit, CEO of GAN Limited, said.
"With our established relationship, GAN was the logical provider of our enterprise platform for launching real money Internet gambling and offers Cordish the ability to extend on-property rewards into the online channel, which has been shown to increase loyalty amongst players of Simulated Gaming," Robert J. Norton, President of Cordish Gaming Group, said.