Safe Gambling, AML and KYC with Bogdan Coman(Rombet), Jack Symons(gamban®) and Taivo Põrk(Ministry of Finance, Estonia) at MARE BALTICUM Gaming Summit 2019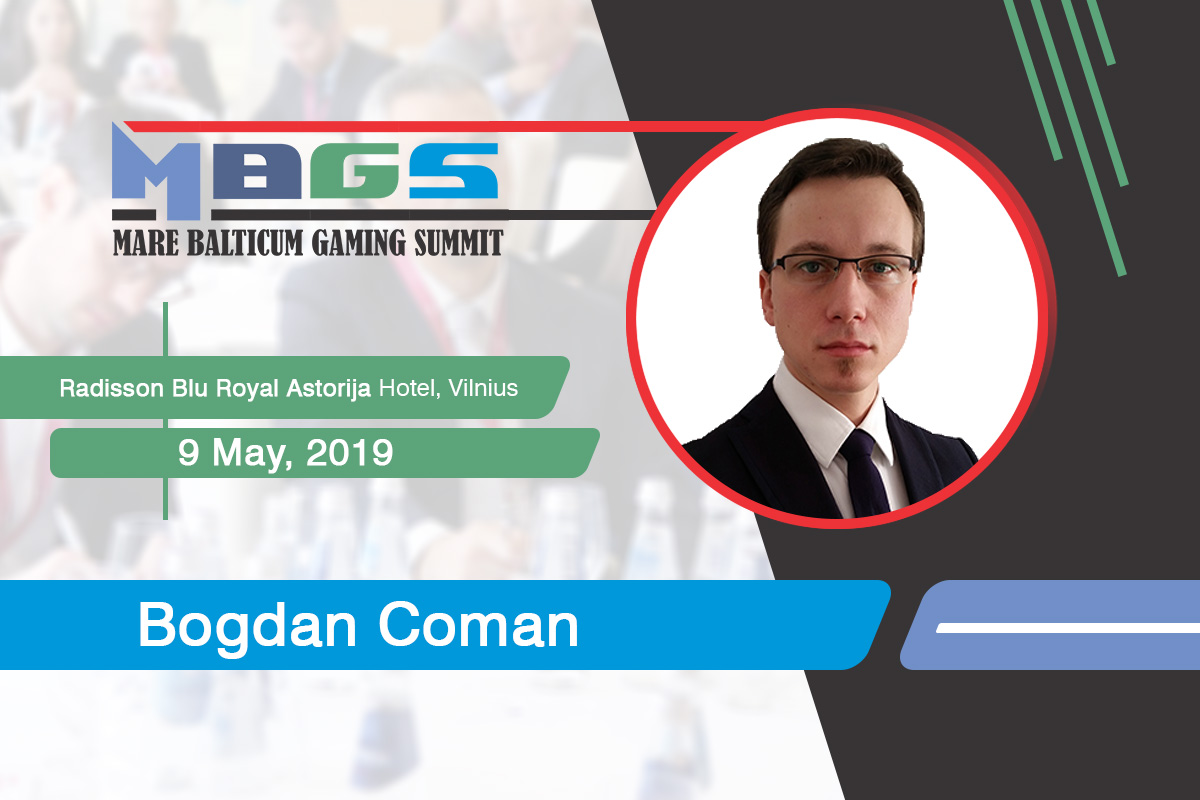 Reading Time:
5
minutes
Bogdan Coman (Executive Director at Rombet), Jack Symons (Founder and CEO of gamban®) and Taivo Põrk (Ministry of Finance, Estonia) will join the "Safe Gambling, AML and KYC" panel discussion under the moderation of Pieter Remmers (CEO at Assissa) at the second edition of MARE BALTICUM Gaming Summit, also known as the Baltic and Scandinavian Gaming Summit and Awards.
MARE BALTICUM Gaming Summit will take place on the 9th of May at Radisson Blu Royal Astorija Hotel and is gathering the gambling industry from the Baltic and Scandinavian regions for a full day of quality learning and networking with like-minded peers, regulators and representatives of the industry media.
Register here or View the Agenda!
"Safe Gambling" is a new term used in the industry and is a possible replacer for the notion "responsible gambling". While the responsible gambling focuses on studying and fighting the negative effects of excessive gambling practice, the broader concept of "safe gambling", also contains the prevention area.
It's been a wild ride for the financial industry in the last years. Companies and executives are on a rollercoaster all year, with constant changes in regulations and sanctions, the introduction of new laws and the removal of old ones.
Financial scandals have also hit new heights and the time has come for banks and regulators alike have to admit a hard truth: not even today's complex AML and compliance programs are enough to stop criminals exploiting financial platforms and every weak link they can find.
Online gambling is governed by special regulations, such as the Know Your Customer (KYC) standards set out in the EU's Third Anti-Money Laundering (AML) Directive. This means that handling online transaction processes in the gambling sector is considerably more challenging than it is in other sectors.
On June 19th, 2018, the fifth EU Anti-Money Laundering Directive (AMLD 5) was published in the official journal of the European Union.
The AMLD 5 entered into force on July 9th, 2018. Member states are obliged to transpose the modified regulations into national law by latest January 20th, 2020.
In particular, the AMLD5
extends the scope to virtual currency platforms and wallet providers, tax related services and traders of art
grants access to the general public to beneficial ownership information of EU based companies
makes it an obligation to consult the beneficial ownership register when performing AML due diligence
obliges member states to create a list of national public offices and functions that qualify as politically exposed (PEP)
introduces strict enhanced due diligence measures for financial flows from high-risk third countries
ends the anonymity of bank and savings accounts, as well as safe deposit boxes and creates central access mechanisms to bank account and safe deposit boxes holder information throughout the EU
makes information on real estate holders centrally available to public authorities
lowers thresholds for identifying purchasers of prepaid cards and for the use of e-money
further enhances the powers of the FIUs and facilitates cooperation and information exchange among authorities
The experts of the panel discussion will share their knowledge on how these directives have shaped the industry and what is yet to come with AMLD6 on the horizon.
About Bogdan Coman
Bogdan Coman is the Executive Director of ROMBET and has a rich activity in the gambling industry, which he joined once graduation from the Bucharest Academy of Economic Studies, Bogdan Coman contributes to the good work of the Rombet Association through the experience of planning and organizing activities in the field of gambling. He built national projects, led complex teams, and was responsible for meeting performance indicators in the companies he worked for or collaborated with.
About Jack Symons
Jack Symons is the founder and CEO of gamban®. Formed as a result of his own experience with problem gambling and his dissatisfaction with existing self-exclusion options, Jack brought the most affordable, effective and lightweight gambling-blocking software to the market. The aim is help individuals stop gambling and organisations (businesses, operators and education institutions) improve sustainability.
About Taivo Põrk
Taivo Põrk has been responsible for designing and executing national gambling policy in Estonia through legislation since 2011, as part of his duties in Ministry of Finance. He has also been a member in Expert Group on Gambling Services since its inception by the European Commission in 2012.
About Pieter Remmers
Pieter Remmers is a veteran in the area of responsible gaming, consultancy and training of gambling industry professionals. He has been involved in projects with the gambling industry already since 1989. Pieter started his career as the director of an outpatient clinic for addiction problems of Jellinek in the early '80s.
His company Assissa Consultancy Europe works/worked on responsible gaming policies and programmes in a number of countries i.e. Netherlands, South Africa, Germany, Switzerland, Luxemburg, Belgium, Italy, Spain, Malaysia, Singapore, Canada, Malta, Sweden, and others. Besides Pieter is a consultant worldwide for as well as the gambling and betting industry land-based and online, casinos, slot machine halls, and lotteries and for regulators or other governmental bodies.
He works/worked with companies like IGT/GTech/Lottomatica, Holland Casino, Unibet, Sun International, Svenska Spel, Gauselmann/Merkur, Betsson, Krijco, Fair Play Casinos, Staatsloterij, Lotto NL, Casino 2000, Cogetech, Betfair, National Lottery and many more.
He is a member of the Executive Committee and serves as secretary general/conference organizer of the European Association for the Study of Gambling (EASG). He is also a shareholder/board member of HANDS (Human Assistance Network for Daily Support, telephone counseling services).
In 2003 he was the initiator of G4 (Global Gambling Guidance Group). G4 deals with an International Accreditation System on responsible gaming for the gambling, betting and lottery industry land-based and online. At present, he is the Chair of the Board of G4.
Since 2009 he is a member of the Responsible Gaming Committee of IMGL (International Masters of Gaming Law).
He is also a member of the Spielerschutzkommission (Responsible Gaming Commission) of the Gauselmann /Merkur Group, Germany, a member of the Advisory Council of the AWI in Germany and a member of the International Advisory Panel of the Ministry of Health in Singapore.
Pieter is a very regular speaker at many conferences all over the world.
He is also a freelance correspondent for the magazine European Casinos The Elite and the Casino Inside magazine (Romania).
At present, he is involved in the development and carries out of online education programmes (e-learning) on problem gambling and responsible gaming and responsible gaming solutions to support players' gaming decisions and online treatment modules.
Make sure you take advantage of this unique opportunity of learning and networking with the gambling industry in the Baltic and Scandinavian region via the MARE BALTICUM Gaming platform which has been launched in 2018 and is committed to bringing together industry shareholders and government officials from the Baltic and Scandinavian region on a yearly base.
Browse the official event website here: www.marebalticumgaming.com
Nordcurrent turns players into fashion designers with UGC marketplace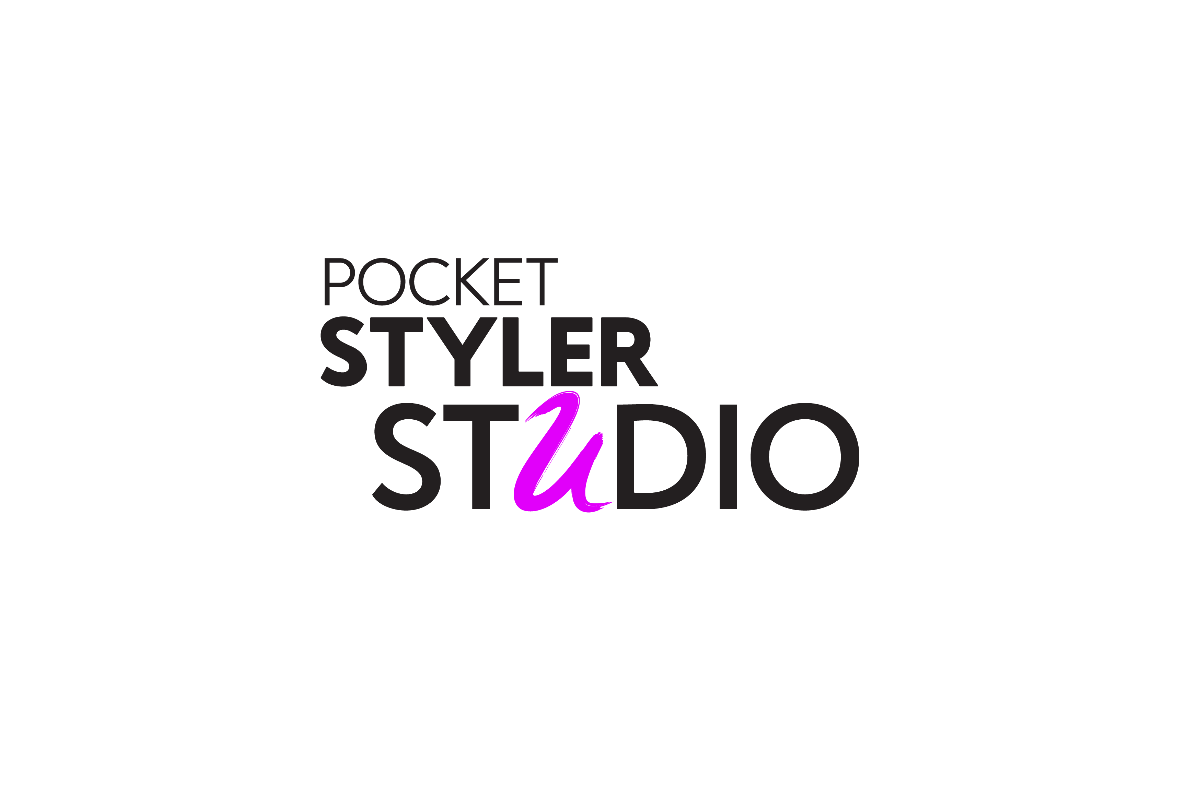 Reading Time:
2
minutes
Developer and publisher Nordcurrent has released a revolutionary update to its leading mobile fashion game, Pocket Styler, with the launch of a new creator platform, Pocket Styler Studio. The digital platform allows players to work like real-life fashion designers to create clothing, shoes and accessories to their exact specifications. Once finished, digital designers can market their creations under their own 'designer label' name and sell them in-game to millions of Pocket Styler's players in return for in-game currency, which has never been possible in a mobile fashion game before.
The gaming skins market is a multi-billion dollar industry, with almost 50% of players buying skins with in-game currency and around 40% buying skins with real money, according to Newzoo. But, conceptualising, drawing and polishing collections takes time, and even with Nordcurrent artists supplying over 100 items every couple of weeks, Pocket Styler players still had a thirst for more items inspired by current fashion, movies, and celebrity looks, thus limiting the time players were spending in the game and subsequently Nordcurrent's revenue.
The integration of user-generated content into Pocket Styler has revolutionized the in-game design process. It has provided players with a wider range of options to choose from while also allowing them to earn in-game currency. This feature has also addressed the creative burden faced by game artists and developers who previously struggled to keep up with the demand for fresh content. Designers now upload over 2,000 original items into the game every day, adding nearly 300 times more content than before the launch of Pocket Styler Studio.
Victoria Trofimova, CEO of Nordcurrent, said: "'With over 100,000 daily active users, Pocket Styler is one of the world's most popular fashion games, and now one of the most advanced thanks to the introduction of Pocket Styler Studio. It provides a platform for creators to become professional digital fashion designers who can build their brands and promote their designs globally.
"By empowering players and letting them design and sell their clothing, we hope to inspire the next generation of fashion designers while supporting them as active contributors to the game they love, helping us form a community of designers who play a genuine part in making the game even better."
Pocket Styler Studio has been in beta since February. Currently, over 1,000 designers are creating items for the game, and another 5,000 designers are expected to upload daily in the first year of launch, creating trillions of outfit combinations and millions of new looks submitted weekly. Nordcurrent is also testing the option of designers earning real currency from their designs in the future.
Designs are saved into a designer's profile until they are ready to be marketed. Once on sale, individual designers can track their brands' success by 'Publishing' items and assessing how many sell. Players can choose a name for their designer label and earn 'Gems', the in-game currency, for every item sold to other players. Pocket Styler Studio is available globally; players must have Pocket Styler installed on their phones and have a free Nordcurrent ID to use Pocket Styler Studio, which can be accessed through a browser.
Launched in May 2021, Pocket Styler is based on attending different in-game events, creating looks based on the criteria of the events, submitting those looks, getting scores, and competing with other players to become "trendsetters" and climbing on top of the leaderboard. The game has 21 million downloads, with 100,000 players spending 10,000 hours on the app and giving 10 million votes to outfits daily.
PopOK Gaming games are now certified for Lithuania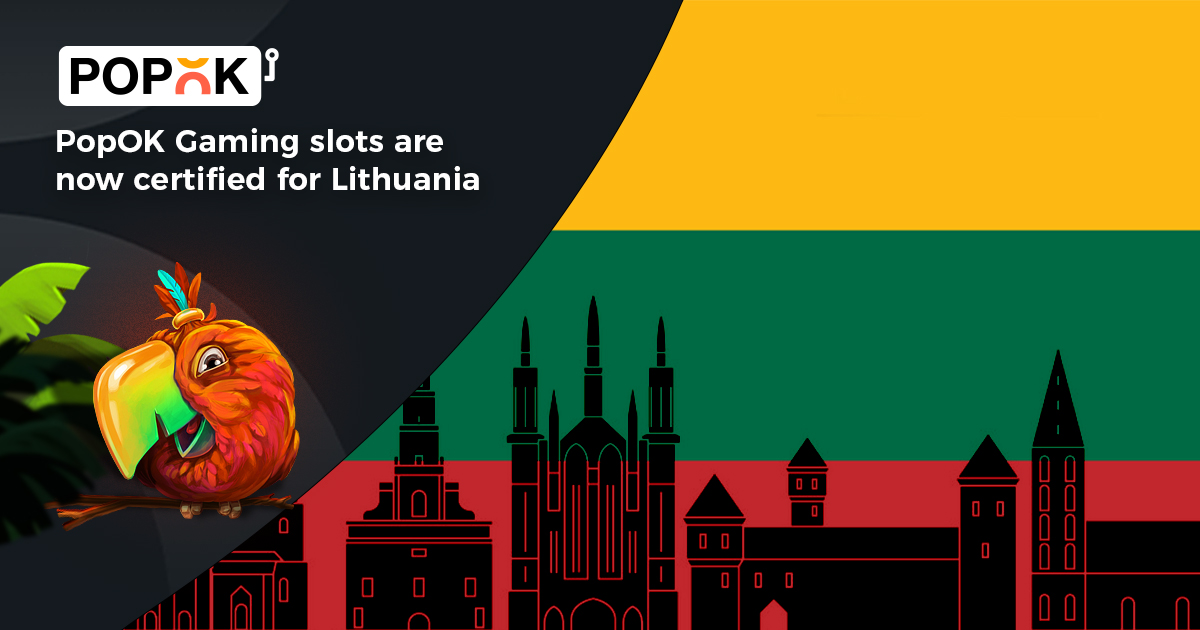 Reading Time:
< 1
minute
18 PopOK Gaming slots are now ready to be enjoyed in Lithuania.
Renowned for crafting top-tier slot games, PopOK Gaming celebrates the certification of 18 of its games alongside the validation of its 4-level progressive jackpot, meeting the regulations set forth by the Lithuania iGaming jurisdiction.
The acquisition of this certification marks a significant milestone for PopOK Gaming, expanding their game distribution across the Lithuanian region while solidifying their position in the regulated market. This breakthrough represents a pivotal step towards offering players top-notch gaming experiences within a secure environment, contributing substantially to the company's partners' business ventures.
Product Manager, Tsovinar Elchyan, said: "It is extremely encouraging to gain game certification also for Lithuania. It paves the way for local players to savor a diverse array of our games, including beloved titles such as Yummy, Diamond Flash, Lost Treasure, 20 Hot Bar, Los Apaches, Lucky Jungle, and many more! Quality is of utmost importance at PopOK Gamings, and meeting local regulations helps us to achieve the quality we are so proud of."
Hacksaw Gaming Launches in the Baltics with Betsafe Lithuania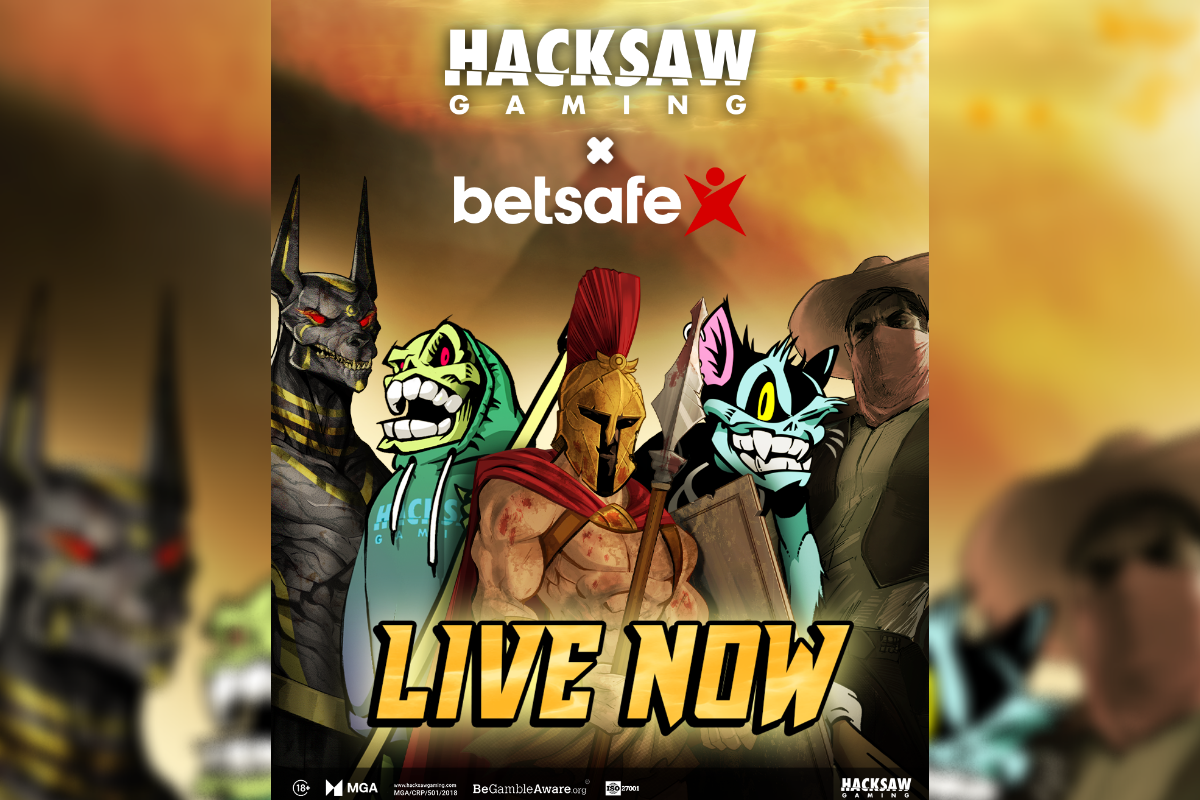 Reading Time:
< 1
minute
Hacksaw Gaming has officially gone live with its exceptional portfolio of games on Betsafe Lithuania!
On the 24th of November, Hacksaw Gaming graced the online casino with leading titles including Chaos Crew, Wanted Dead or a Wild and RIP City. The thrills do not end there, as Betsafe promises another batch to hit the Lithuanian screens by Q1 of 2024.
Hacksaw Gaming announced its affiliation with Betsson in January 2021, and has since fine tuned the collaboration by leaving its mark across a plethora of regulated markets. However, the long-awaited launch with Betsafe Lithuania marks a significant milestone of particular notability, as Hacksaw games are popularized across a jurisdiction where iGaming is flourishing at a rapid rate, bringing a unique gaming experience to Lithuanian players.
Betsafe Lithuania stands proud at the top of the leaderboards, holding its spot in the top 3 each and every quarter. Betsson, known for its commitment to delivering a top-grade gaming platform, is the perfect partner for Hacksaw Gaming's innovative and high-quality game content.
In a joint statement, representatives from Hacksaw Gaming and Betsafe Lithuania express their enthusiasm with the new partnership. "This is going to be an unparalleled gaming adventure as Hacksaw Gaming takes the spotlight with Betsafe Lithuania" said Marcus Cordes, CEO of Hacksaw Gaming. Aurimas Silys, Head of Betsafe Lithuania added, "We are very thrilled to add the brilliant content of Hacksaw Gaming to our outstanding casino portfolio and expand our cooperation even further in 2024".