Safe Gambling, AML and KYC with Bogdan Coman(Rombet), Jack Symons(gamban®) and Taivo Põrk(Ministry of Finance, Estonia) at MARE BALTICUM Gaming Summit 2019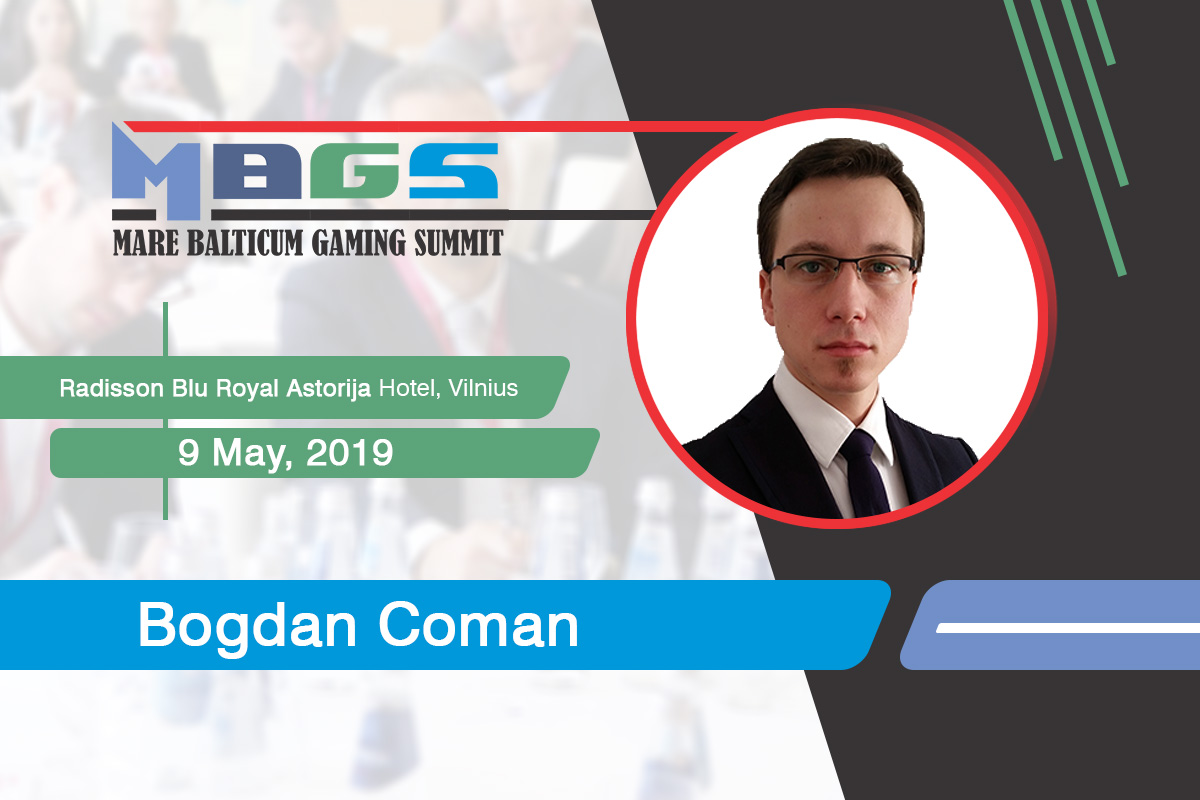 Reading Time:
5
minutes
Bogdan Coman (Executive Director at Rombet), Jack Symons (Founder and CEO of gamban®) and Taivo Põrk (Ministry of Finance, Estonia) will join the "Safe Gambling, AML and KYC" panel discussion under the moderation of Pieter Remmers (CEO at Assissa) at the second edition of MARE BALTICUM Gaming Summit, also known as the Baltic and Scandinavian Gaming Summit and Awards.
MARE BALTICUM Gaming Summit will take place on the 9th of May at Radisson Blu Royal Astorija Hotel and is gathering the gambling industry from the Baltic and Scandinavian regions for a full day of quality learning and networking with like-minded peers, regulators and representatives of the industry media.
Register here or View the Agenda!
"Safe Gambling" is a new term used in the industry and is a possible replacer for the notion "responsible gambling". While the responsible gambling focuses on studying and fighting the negative effects of excessive gambling practice, the broader concept of "safe gambling", also contains the prevention area.
It's been a wild ride for the financial industry in the last years. Companies and executives are on a rollercoaster all year, with constant changes in regulations and sanctions, the introduction of new laws and the removal of old ones.
Financial scandals have also hit new heights and the time has come for banks and regulators alike have to admit a hard truth: not even today's complex AML and compliance programs are enough to stop criminals exploiting financial platforms and every weak link they can find.
Online gambling is governed by special regulations, such as the Know Your Customer (KYC) standards set out in the EU's Third Anti-Money Laundering (AML) Directive. This means that handling online transaction processes in the gambling sector is considerably more challenging than it is in other sectors.
On June 19th, 2018, the fifth EU Anti-Money Laundering Directive (AMLD 5) was published in the official journal of the European Union.
The AMLD 5 entered into force on July 9th, 2018. Member states are obliged to transpose the modified regulations into national law by latest January 20th, 2020.
In particular, the AMLD5
extends the scope to virtual currency platforms and wallet providers, tax related services and traders of art
grants access to the general public to beneficial ownership information of EU based companies
makes it an obligation to consult the beneficial ownership register when performing AML due diligence
obliges member states to create a list of national public offices and functions that qualify as politically exposed (PEP)
introduces strict enhanced due diligence measures for financial flows from high-risk third countries
ends the anonymity of bank and savings accounts, as well as safe deposit boxes and creates central access mechanisms to bank account and safe deposit boxes holder information throughout the EU
makes information on real estate holders centrally available to public authorities
lowers thresholds for identifying purchasers of prepaid cards and for the use of e-money
further enhances the powers of the FIUs and facilitates cooperation and information exchange among authorities
The experts of the panel discussion will share their knowledge on how these directives have shaped the industry and what is yet to come with AMLD6 on the horizon.
About Bogdan Coman
Bogdan Coman is the Executive Director of ROMBET and has a rich activity in the gambling industry, which he joined once graduation from the Bucharest Academy of Economic Studies, Bogdan Coman contributes to the good work of the Rombet Association through the experience of planning and organizing activities in the field of gambling. He built national projects, led complex teams, and was responsible for meeting performance indicators in the companies he worked for or collaborated with.
About Jack Symons
Jack Symons is the founder and CEO of gamban®. Formed as a result of his own experience with problem gambling and his dissatisfaction with existing self-exclusion options, Jack brought the most affordable, effective and lightweight gambling-blocking software to the market. The aim is help individuals stop gambling and organisations (businesses, operators and education institutions) improve sustainability.
About Taivo Põrk
Taivo Põrk has been responsible for designing and executing national gambling policy in Estonia through legislation since 2011, as part of his duties in Ministry of Finance. He has also been a member in Expert Group on Gambling Services since its inception by the European Commission in 2012.
About Pieter Remmers
Pieter Remmers is a veteran in the area of responsible gaming, consultancy and training of gambling industry professionals. He has been involved in projects with the gambling industry already since 1989. Pieter started his career as the director of an outpatient clinic for addiction problems of Jellinek in the early '80s.
His company Assissa Consultancy Europe works/worked on responsible gaming policies and programmes in a number of countries i.e. Netherlands, South Africa, Germany, Switzerland, Luxemburg, Belgium, Italy, Spain, Malaysia, Singapore, Canada, Malta, Sweden, and others. Besides Pieter is a consultant worldwide for as well as the gambling and betting industry land-based and online, casinos, slot machine halls, and lotteries and for regulators or other governmental bodies.
He works/worked with companies like IGT/GTech/Lottomatica, Holland Casino, Unibet, Sun International, Svenska Spel, Gauselmann/Merkur, Betsson, Krijco, Fair Play Casinos, Staatsloterij, Lotto NL, Casino 2000, Cogetech, Betfair, National Lottery and many more.
He is a member of the Executive Committee and serves as secretary general/conference organizer of the European Association for the Study of Gambling (EASG). He is also a shareholder/board member of HANDS (Human Assistance Network for Daily Support, telephone counseling services).
In 2003 he was the initiator of G4 (Global Gambling Guidance Group). G4 deals with an International Accreditation System on responsible gaming for the gambling, betting and lottery industry land-based and online. At present, he is the Chair of the Board of G4.
Since 2009 he is a member of the Responsible Gaming Committee of IMGL (International Masters of Gaming Law).
He is also a member of the Spielerschutzkommission (Responsible Gaming Commission) of the Gauselmann /Merkur Group, Germany, a member of the Advisory Council of the AWI in Germany and a member of the International Advisory Panel of the Ministry of Health in Singapore.
Pieter is a very regular speaker at many conferences all over the world.
He is also a freelance correspondent for the magazine European Casinos The Elite and the Casino Inside magazine (Romania).
At present, he is involved in the development and carries out of online education programmes (e-learning) on problem gambling and responsible gaming and responsible gaming solutions to support players' gaming decisions and online treatment modules.
Make sure you take advantage of this unique opportunity of learning and networking with the gambling industry in the Baltic and Scandinavian region via the MARE BALTICUM Gaming platform which has been launched in 2018 and is committed to bringing together industry shareholders and government officials from the Baltic and Scandinavian region on a yearly base.
Browse the official event website here: www.marebalticumgaming.com
Five Latvian Gambling Operators Sign Responsible Gambling Agreement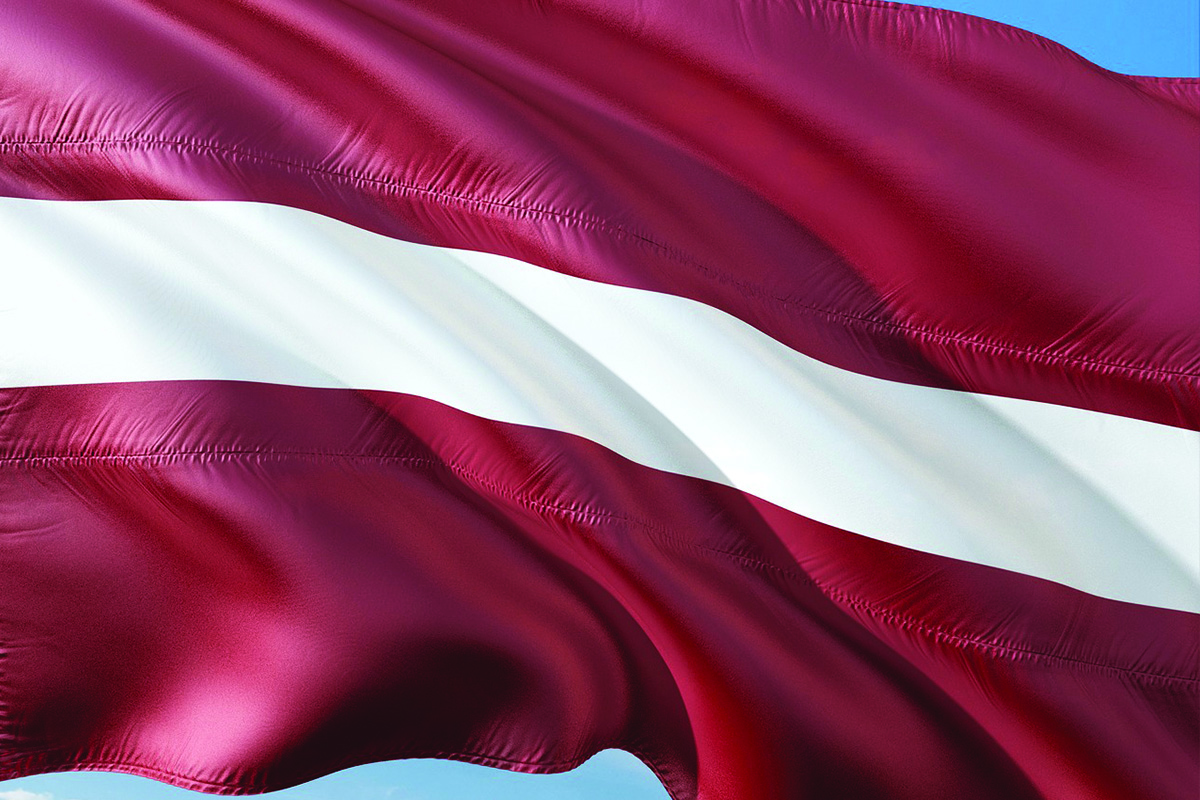 Reading Time:
1
minute
Five gambling operators have signed an agreement to improve the responsible gaming standards in Latvia. The five operators are Paf (Pafbet in Latvia), Betsafe, Optibet, 11.lv and Feniksscasino.
"Among other things, we will introduce facilities for self-tests, deposit limits, the closing of specific game categories, proactive information on responsible gaming and a whole host of other measures. It will be a clear improvement on what the gambling law in Latvia requires," Rihards Streikis, Paf's manager in Latvia said.
"Paf's licensed brand in Latvia, Pafbet, may currently have a small part of the market but we have the most developed responsible gaming. We are an example for the other operators," Rihards Streikis said.
Synot Games Signs Deal with Latvian Operator 11.lv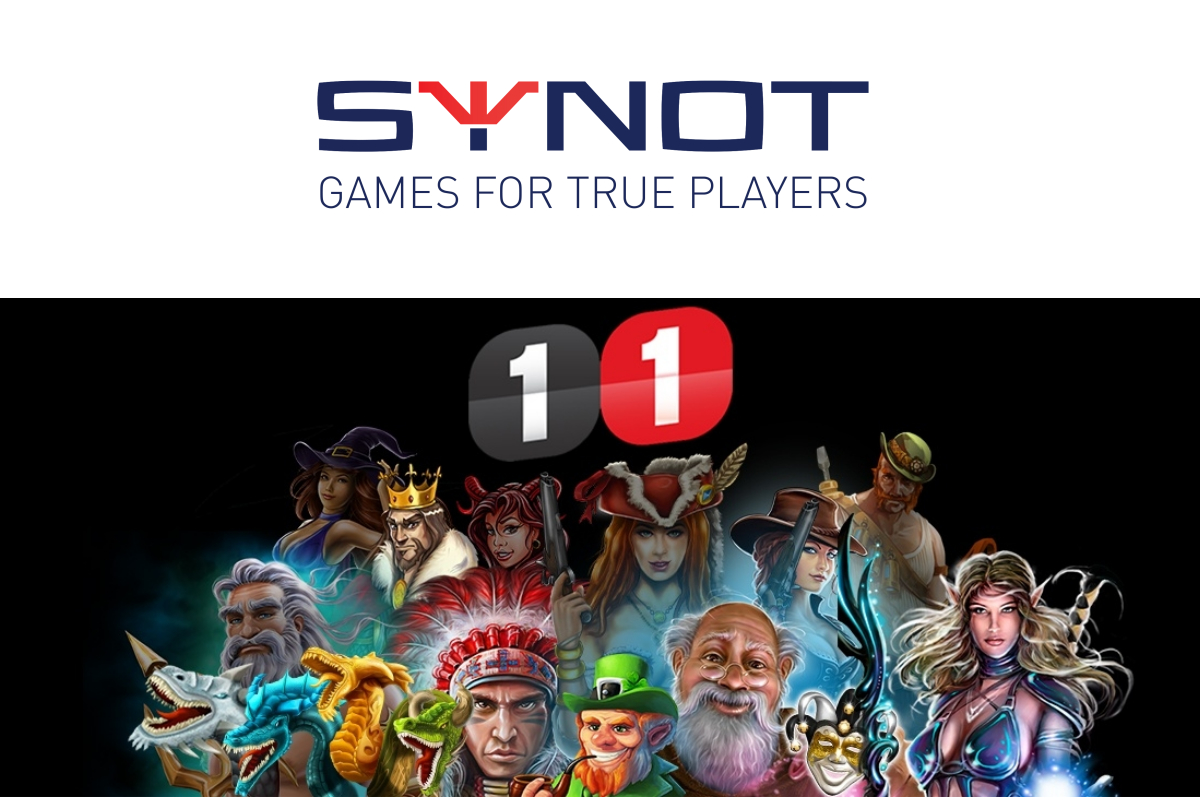 Reading Time:
1
minute
SYNOT Games has signed a deal with 11.lv, the leading online casino in Latvia. As per the deal, the customers of 11.lv can play SYNOT Games' hot and infernal Hell Mania, classic fruity slot Respin Joker and many more.
"We are excited to expand our portfolio in the Baltic area and bring our games through such a strong partner as 11.lv on this market," Ivan Kodaj, CEO of SYNOT Games said.
"We are very pleased to release SYNOT Games content to our customers. We believe in providing our players with the biggest possible choice of Latvia certified casino content and letting them choose what games they prefer. We are confident that SYNOT Games will quickly acquire their place in our customers' list of preferences. We have seen content with land-based presence in the market gaining online traction quite fast," Janis Tregers, CEO and Founder of 11.lv said.
Latvian Government Supports Gambling Tax Hike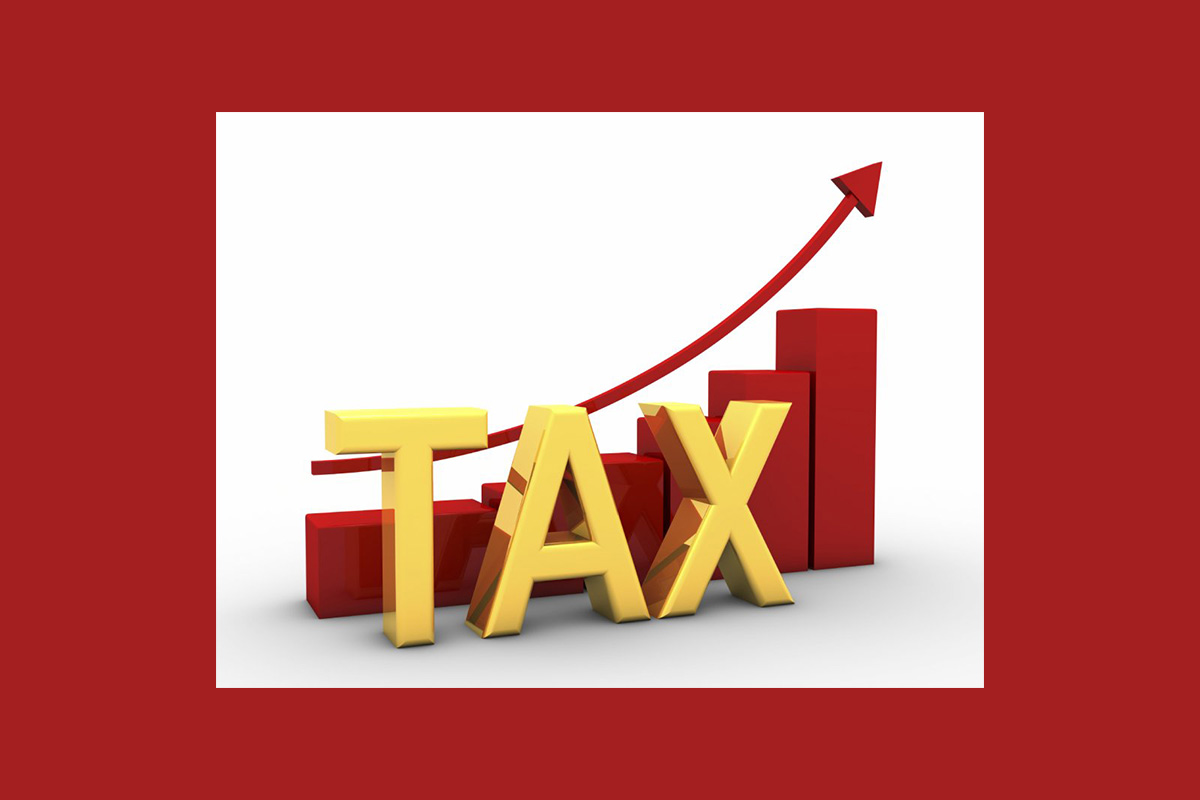 Reading Time:
1
minute
Latvia's Cabinet of Ministers has supported the Finance Ministry's proposed Law amendments on Lotteries and Gambling Fee and Tax, providing for an increase in gambling tax next year.
The existing tax for gambling machines is EUR 4164. In 2020, it will be EUR 6000. The law amendments will also increase the gambling tax rate for roulette, cards and dice games from EUR 23400 to EUR 28080.
It is also planned to change gambling tax revenue division between the state and municipal budgets, providing gambling tax revenue – 90% for the state budget and 10% to budgets of municipalities in which gambling is organised. The current ratio is 75% for the state budget and 25% for municipal budgets.
Raising the tax rate by 44% or EUR 6000 per gambling machines, it is expected the number of gambling machine numbers to decline by 5% – from 8680 to 8247 per year.