Play'n GO Reinvent a Classic with Mahjong 88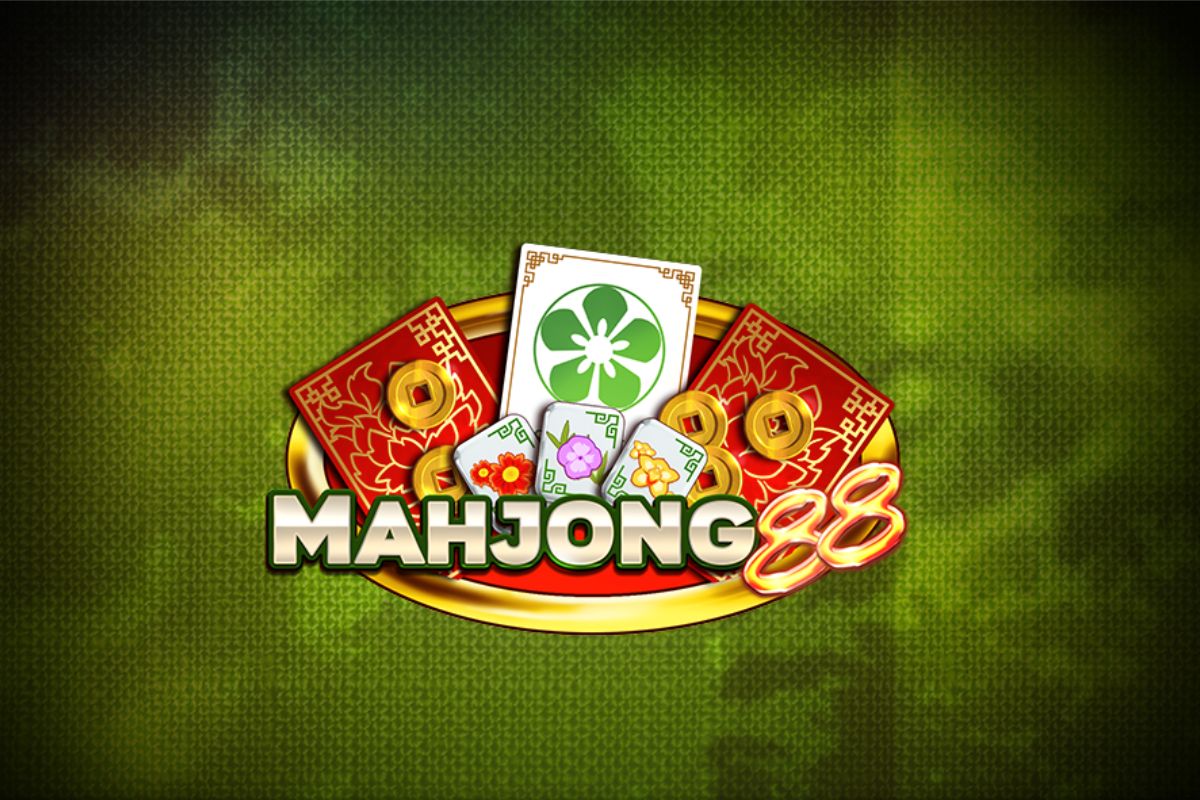 Reading Time:
2
minutes
Play'n GO have announced another first with the release of their first 8×8 grid slot Mahjong 88!
Based on the popular 19th-century tile game, Mahjong 88 mixes a classic pastime with the modern entertainment of slot gaming.
The slot is packed full of interesting features and designs to add to the immersive element of the game, starting with their authentic aesthetic for the grid. Play'n GO attention to detail in their cultural representations have become something of a hallmark with games such as Viking Runecraft, Legacy of Egypt and, most recently, their 3D slot Contact all focusing highly on the accuracy of the game's look.
They've also demonstrated this in their unique grid design for this game. Rather than spinning reel, the symbols appear on Mah-jong tiles and, when any tiles disappear from the "board" new tiles appear from underneath.
The features include Seasonal Wilds, which are linked to a player's run. As the game is played players will progress through the four seasons, and each Wild performs a different task dependant on the season they are experiencing, along with a special Season Bonus as the seasonal change occurs.
The game also has the added attraction of appealing to casual and seasoned slot players with both short- and long-term rewards for players, meaning it will cater to a large slot audience.
CEO Johan Törnqvist was effusive when speaking about the game:
"We're very proud of what we have created here with Mahjong 88. Not only is it our very first 8×8 grid slot, but we carefully curated the design to add a rich authenticity to the Mah-jong based theme.
It's no secret that we're going to be putting out a high number of games this year, and this is just one example of the high quality and innovation that every single title will carry."
Founded in 2005, Play'n GO are a leading supplier for slot gaming in the casino industry. One of the first suppliers to recognise and utilise the potential of mobile slot gaming, their innovation has revolutionised the industry and led Play'n GO to the forefront of the casino supplier market. Since its inception Play'n GO have curated a portfolio of award-winning games developed and tailored for compatibility with all devices and operating systems. In addition to this, they also provide back-end services and solutions to ensure operators are equipped to provide the ultimate gaming experience; this includes their casino platform and their server-based gaming solution, OMNY.
MGA and MPF Enters into Memorandum of Understanding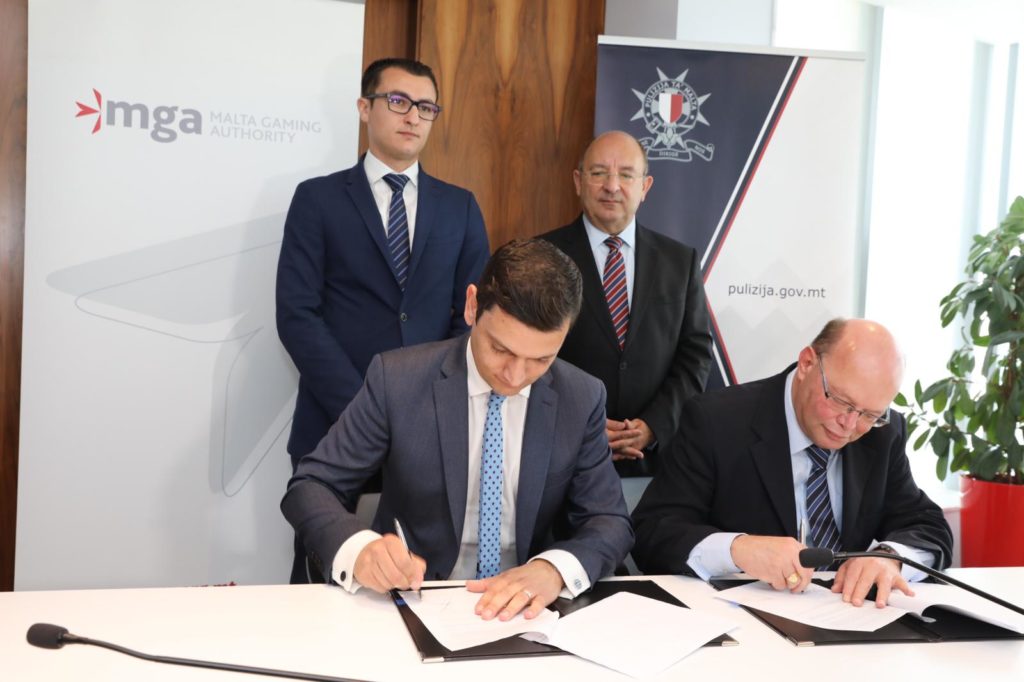 Reading Time:
1
minute
Malta Gaming Authority (MGA) has entered into a Memorandum of Understanding (MoU) with Malta Police Force (MPF) to improve the efficacy of co-operation and strengthen the exchange of information with regards to gaming operations.
"This Memorandum of Understanding will continue to strengthen the good relationship there is between the MGA and the MPF. Apart from having a closer collaboration, through this MOU, both parties are also agreeing to share their respective knowledge and to formally provide technical training to each other. This agreement is testament to the ongoing efforts of the two entities in continuing their fight against illegal gaming activities in Malta," MGA's CEO, Heathcliff Farrugia said.
"In an ever-changing complex world, policing has become more challenging, necessitating the establishment of solid partnerships with other government agencies and NGOs as well as with society in general, this in order to ensure effective law enforcement throughout. The signing of this MOU with the MGA is one in a string of initiatives which the Malta Police Force under my charge has embarked upon over the past months aimed at combating criminality in general whilst it goes to show our strong commitment to tackle two of the most challenging crime categories, namely financial and computer-related crime," Commissioner of Police, Lawrence Cutajar said.
Revolver Gaming blasts off with Groove Gaming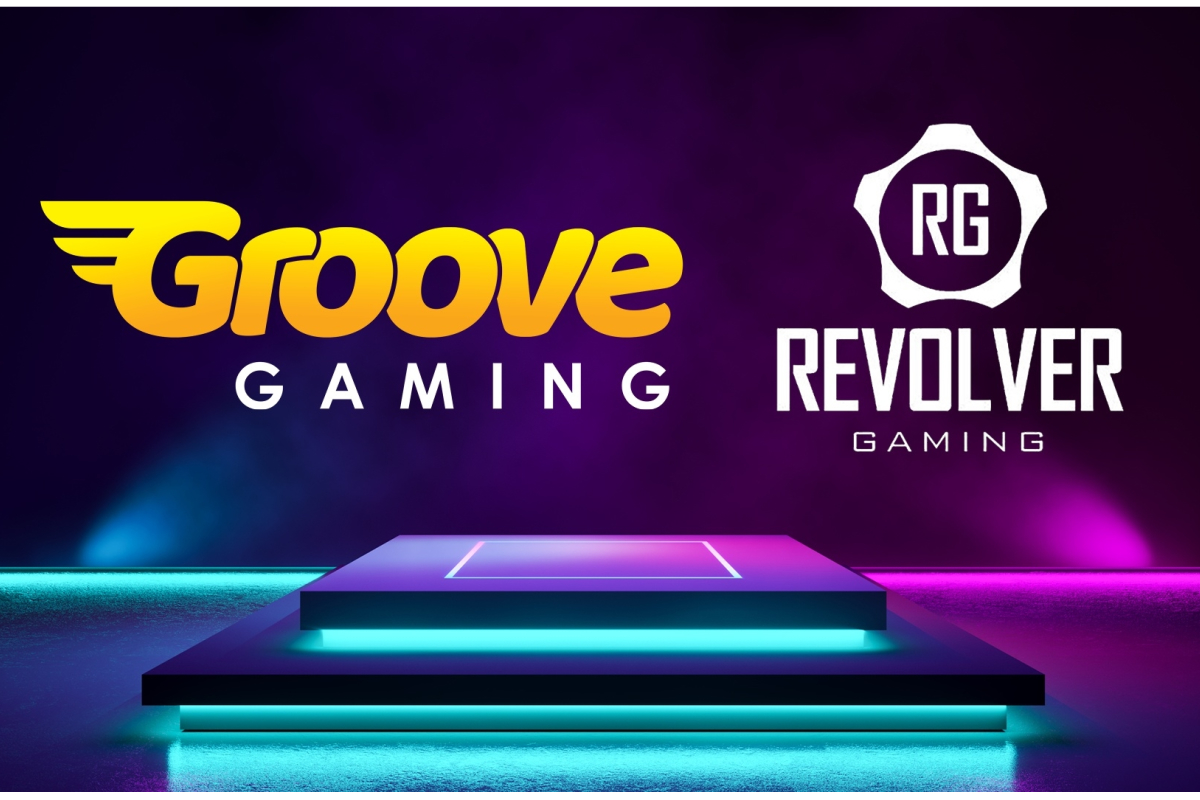 Reading Time:
2
minutes
Glittering GrooveGaming who are blazing a trail through the iGaming world has partnered to integrate Revolver Gaming's pulsating portfolio onto their platform.
Firing on all barrels Revolver Gaming is one of the up-and-coming stars of slots creation in the UK. By arming with innovative and creative Revolver Gaming content GrooveGaming has added more fire-power to a dynamic platform with more than 2500 games, bringing an even broader range of online games to a raft of operators already hooked up to the dynamic aggregator, from established names to the industry's most exciting new wave cutting-edge providers.
Revolver Gaming's London-based games studio is supplying innovative and high quality gambling games from its cutting-edge RGS platform such as Reign of Gnomes, Neon Blaze, Big Deal, Robin Hood, Parrots of the Caribbean, alongside established classics like Wishes and Pets Payday. These games are a worthy addition to GrooveGaming's platform bursting with animation and visual effects which helps Revolver Gaming's titles really stand out from the rest.
Having quickly carved a distinctive space in the international iGaming industry as a technology company, GrooveGaming's diverse portfolio of proprietary and 3rd party HTML5 video slots and table games provide significant value through a carefully curated mix of over 2500 casino games together with the biggest Lotto, Bingo, Live games, Scratch, Multiplayers and Sportsbook. GrooveGaming's solutions help operators increase player value, generate new revenue opportunities and improve brand integrity.
GrooveGaming is powered by technology innovation which provides operators with the ability to activate a range of features that enhance customer experience and engagement, improve retention, encourage extended play and produce higher yield.
Revolver Gaming Creative Director Daniel Lazarus said, "Our HTML5 UK-certified cinema-quality content is crafted to perfection and optimised for performance across all devices which made it attractive to the GrooveGaming team. We also have an RGS that serves our games across multi-jurisdictions and is available in many languages with player management and promo tools for operators. We believe the fit with GrooveGaming is excellent, their spectacular growth gives us every confidence our games will do very well with them."
Yahale Meltzer, COO at Groove Gaming said: "Our core focus is to offer players a unique, engaging and most importantly, entertaining experience, which we believe players will find when they walk through the digital doors of our operators. The people and culture at GrooveGaming are incredibly strong, and I am thrilled to have signed with a like-minded team at Revolver Gaming."
Merkur Gaming Prepares For Peru Gaming Show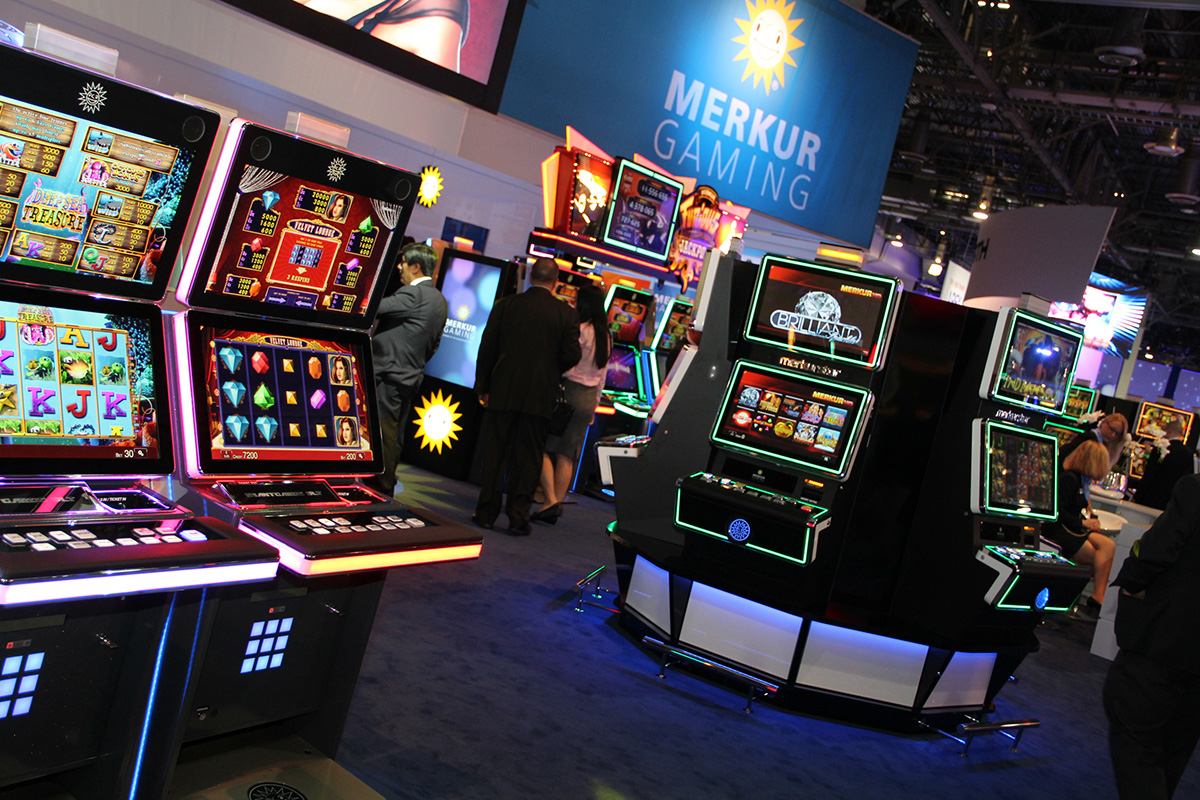 Reading Time:
2
minutes
Merkur Gaming's presentation in Lima will once again be the focal point of the Peru Gaming Show. For what is widely regarded as one of the international expo calendar's best events Merkur Gaming Americas is confident of hitting top form at the Peru Gaming Show. Being held in Peru's capital city, Lima on June 19th and 20th and in the Jockey Exhibition Centre, Merkur Gaming will once again be the event's largest exhibitor and will underline the brands success of 2018 and the further progress now being made in 2019.
A significant milestone was reached last year as Merkur Gaming Peru recorded 3,760 machines in operation on Peru's slot floors. From the country's 731 licensed gaming halls Merkur Gaming is installed and working in 84.9% of 621 locations: an all-time record, so far. Merkur Gaming is a respected, top level, tier one brand in Peruvian gaming and the company records its high appreciation for the trust, loyalty and support of all of Peru's leading operators.
One of the biggest elements of the Merkur success story in Peru to date has been the international smash hit, the Avantgarde Powerhouse multi game machine. That model, together with its upright counterpart, the Evostar Trio, will feature on Merkur's booth (number 49) in Lima as will the now famous Merkur Beer Garden hospitality area that has been redesigned and enlarged, to cater for demand, this year. That area, in terms of both its popularity and its location directly opposite the expo's main entrance, will ensure that Merkur will be the focal point of the entire show.
Charles Hiten, CEO Merkur Gaming Americas, commented: "Peru is one of the most significant markets in Latin America for Merkur Gaming. To be now, after just a few short years, active in 85% of the country's licensed gaming operations is a testament to our Merkur Gaming Peru team and to the strength of our brand and our made in Germany products. As we continue to bring new and exciting games and cabinets to market we are fully committed to providing operators with all the support that they need as well meeting Peru's ever increasingly sophisticated and knowledgeable players' wish for ever greater levels of gaming entertainment. We look forward once again to Peru Gaming Show and to welcoming all our customers, business partners and visitors."
Tomas Mieles, Sales Director Merkur Gaming Latin America, added: "I am, I believe justifiably, proud of what the Merkur Gaming Peru team has achieved to date. We are in the Peruvian market for the long term and we are confident of further expansion and success in the future. We can be sure that Peru Gaming Show 2019 will mark another hugely positive milestone in our development."