NSoft´s Pre-Match Self Managed on Balkan Bet's web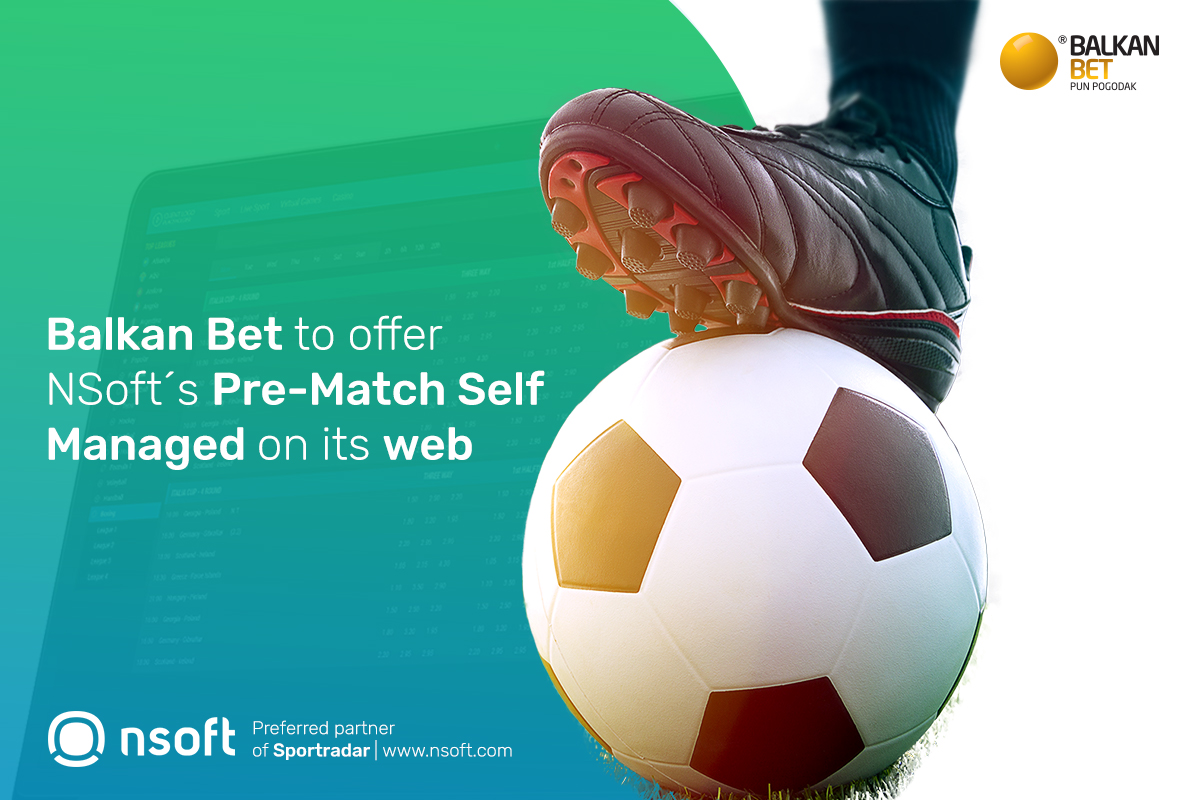 Reading Time:
1
minute
After releasing Pre-Match Self Managed by NSoft into the retail network, Balkan Bet has extended it to its web as well. Online players of this betting operator can now fully explore all advantages of this specific type of sports betting offer.
The main difference between Pre-Match betting MTS and Pre-Match Self Managed Sportsbook offer is in versatility and possibility for betting operator to create even more exciting offers to its players. The risk is managed by the betting operators and it allows them to create specific betting offer – all according to their players ́ preferences.
NSoft Sportsbook Self Managed application allows multifeed support. The operators define their own growth strategy by setting their preferences. It provides full autonomy of sports events creation, odds and risk management. NSoft's Pre-Match Self Managed is designed to be simple and flexible in order to keep your players fully focused on the game.
Besides the possibility to fully automate the process, bookmakers retain total control over all modules of the application. Depending on the level of automation (full, semi or manual) operators needs, human resources can be substantially reduced decreasing the operational expenses.
Find out more on NSoft ́s Sportsbook offer and other products – book a meeting with NSoft´s Sales team and meet us at the upcoming Belgrade Future Gaming 2019, on June 4-5 at 100 square meters stand A1.
NSoft's Pre-Match Self Managed available on Balkan Bet terminals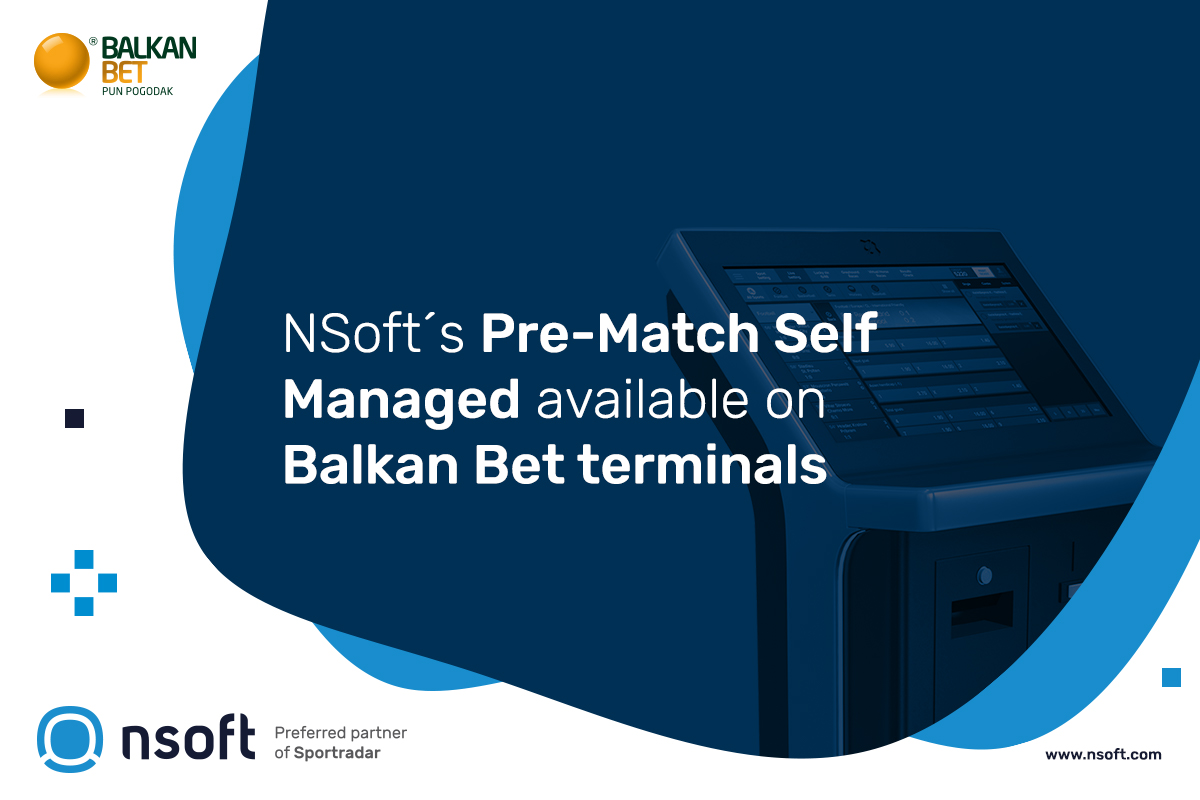 Reading Time:
1
minute
Sportsbook's Pre-Match Self Managed has found its way to the new channel, making it now available in retail, web, and terminals. NSoft ́s client Balkan Bet was the first to introduce it on its terminals as well.
Pre-Match Self Managed is a very convenient solution for the betting operators who want to customize their offer to the highest possible level. It enables them to flirt with the betting offer possibilities – when it comes to the event or offer type. It is a very convenient tool for those who want to meet players ́ expectations. Self Managed helps betting operators to create small, fine details within the Pre-Match sports betting operations respecting the players' habits at the same time.
NSoft has integrated Merkur Gaming's casino games onto Balkan Bet's web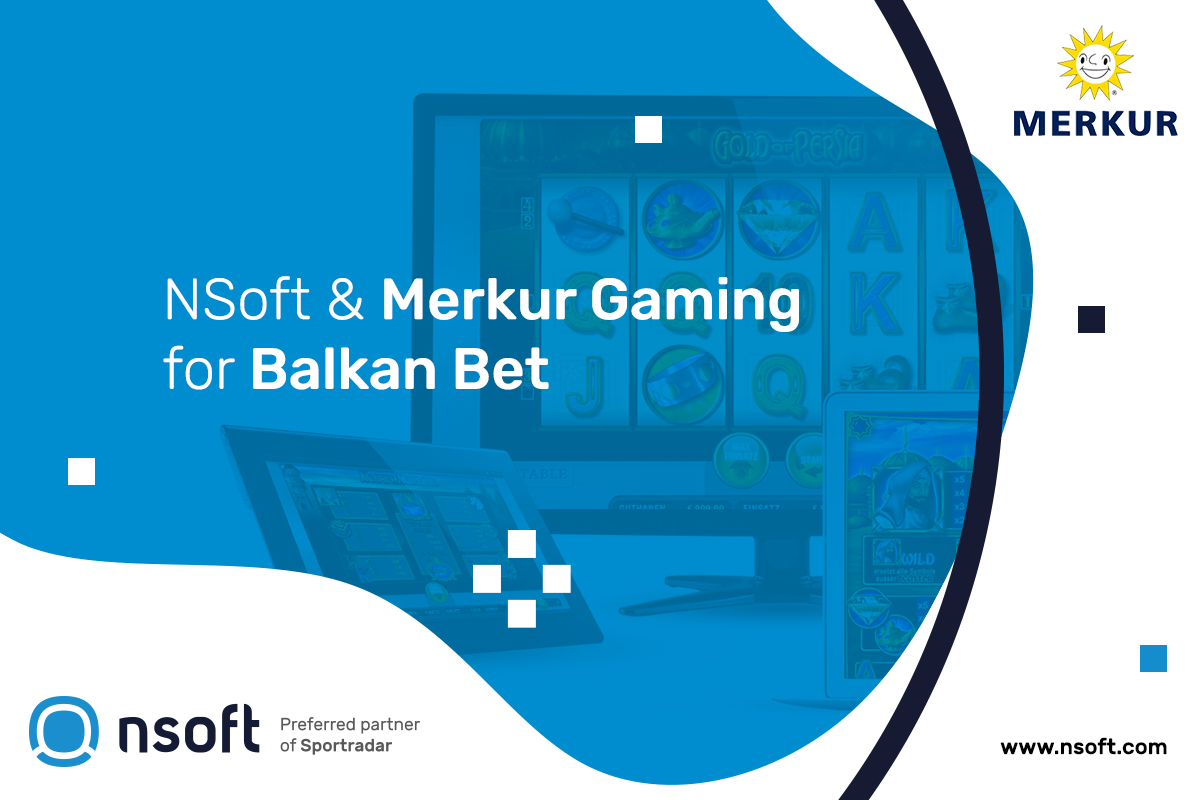 Reading Time:
1
minute
NSoft, an award-winning internationally recognized software solutions provider for the betting industry, has integrated Merkur Gaming casino games onto Balkan Bet`s web. NSoft provides full web solution for the Serbian client that now has extended its offer to exciting casino games as well.
"The process of integration has been performed smoothly and we have had great communication, both with Balkan Bet and Merkur Gaming teams while working on this project. Everything was done very professionally and on time," commented Ivan Rozić, SVP of Sales & Marketing from NSoft.
NSoft betting solutions for web and support infrastructure foresees easy to manage integration requests from the clients. The overall business set-up is client-oriented which ensures NSoft's agility to easily handle clients` requests.
NSoft to attend World Gaming Executive Summit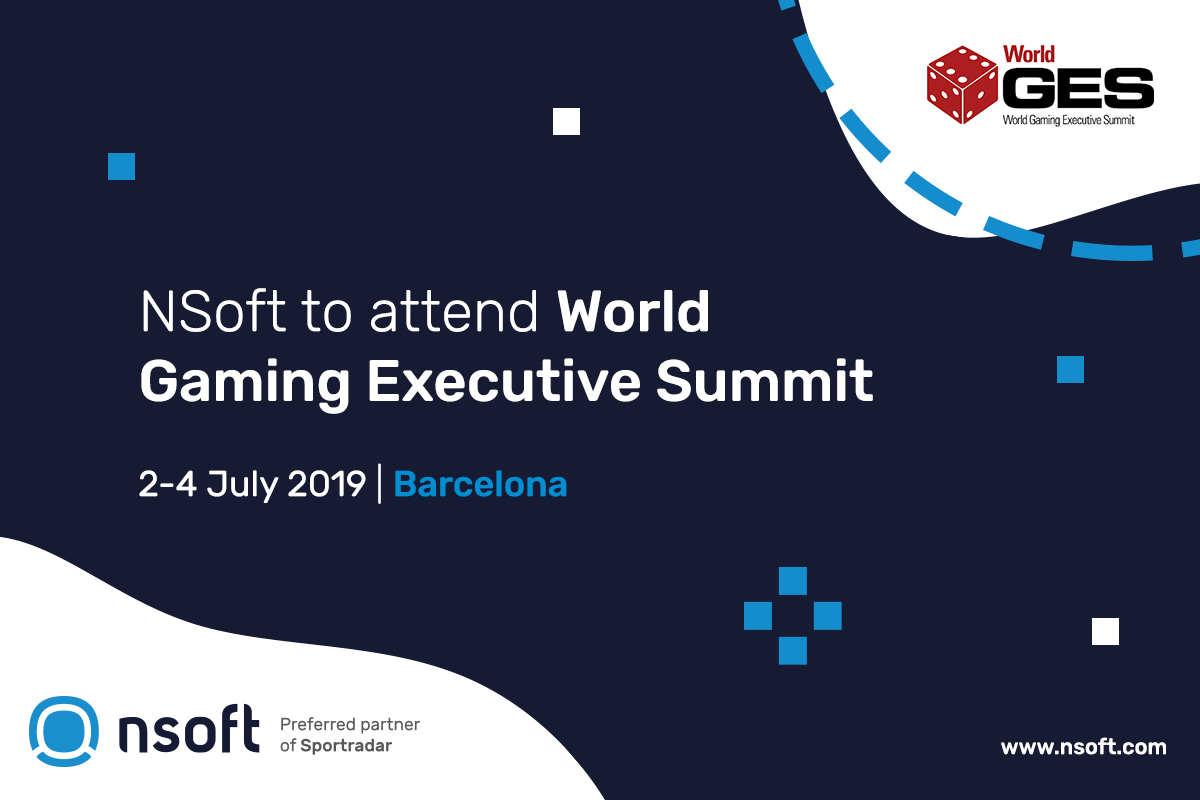 Reading Time:
1
minute
NSoft is announcing its participation at "the must-attend event for the C-levels of the gaming industry" that is going to be held on 2-4 July 2019 in Barcelona.
Now in its 13th year, the World Gaming Executive Summit continues to be the most senior and high-level event for online, land-based and lottery gaming communities. The seniority, reputation, and global reach make the World Gaming Executive Summit, the most exclusive and influential gathering for the gaming community and all those affiliated to it.
NSoft's representatives are happy to join the industry colleagues for 3 days of learning, debate, and networking. WGES represents a truly unique opportunity for industry leaders to come together, share ideas and debate their strategies.
Don't miss out the roundtable discussion on the use of Facial recognition in retail operations on July 3rd, 2019 at 11:20.
In order to find out more on NSoft's products, visit us on www.nsoft.com or book a meeting with our C-level team in Barcelona on marketing@nsoft.com