NSoft´s Pre-Match Self Managed on Balkan Bet's web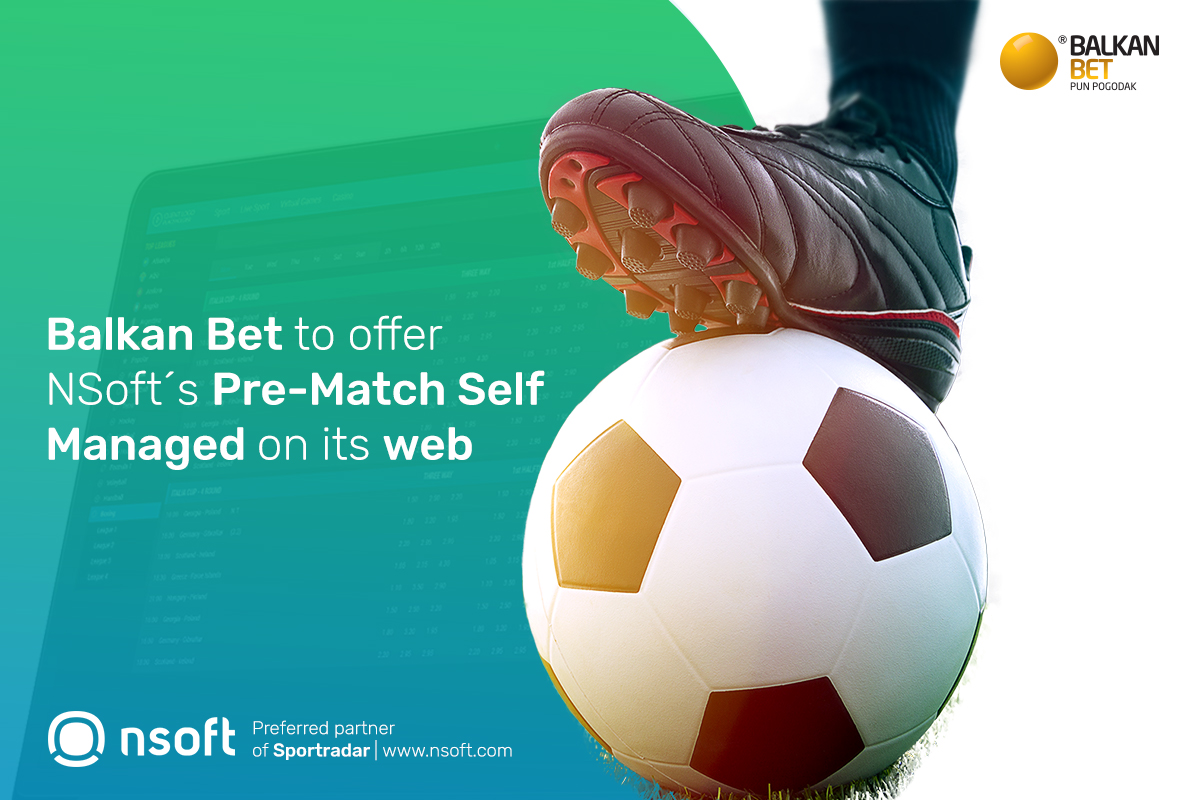 Reading Time:
< 1
minute
After releasing Pre-Match Self Managed by NSoft into the retail network, Balkan Bet has extended it to its web as well. Online players of this betting operator can now fully explore all advantages of this specific type of sports betting offer.
The main difference between Pre-Match betting MTS and Pre-Match Self Managed Sportsbook offer is in versatility and possibility for betting operator to create even more exciting offers to its players. The risk is managed by the betting operators and it allows them to create specific betting offer – all according to their players ́ preferences.
NSoft Sportsbook Self Managed application allows multifeed support. The operators define their own growth strategy by setting their preferences. It provides full autonomy of sports events creation, odds and risk management. NSoft's Pre-Match Self Managed is designed to be simple and flexible in order to keep your players fully focused on the game.
Besides the possibility to fully automate the process, bookmakers retain total control over all modules of the application. Depending on the level of automation (full, semi or manual) operators needs, human resources can be substantially reduced decreasing the operational expenses.
Find out more on NSoft ́s Sportsbook offer and other products – book a meeting with NSoft´s Sales team and meet us at the upcoming Belgrade Future Gaming 2019, on June 4-5 at 100 square meters stand A1.
EGR B2B Awards: NSoft shortlisted for four awards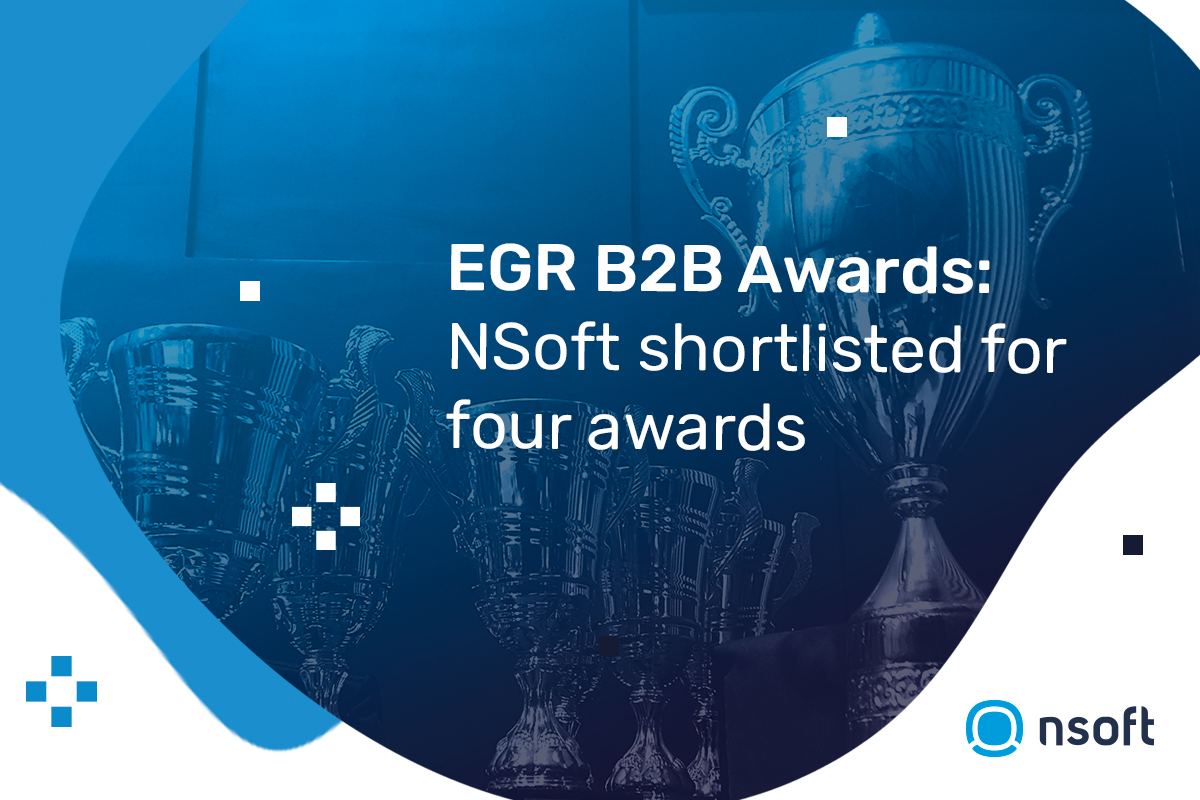 Reading Time:
< 1
minute
For the third year in a row, NSoft is competing for the EGR Awards. This year NSoft has been shortlisted in four categories. NSoft will have a chance to win the following awards: Bingo Supplier, In-Play Betting Software, Virtual Sports Supplier and Best Customer Service.
"It is always thrilling to see our name listed among the best companies in the industry. We are very excited, of course, and very proud, especially when being shortlisted in the category: Best Customer Service. It is a fine line that divides companies into good ones and extraordinary ones. We believe that this added value, an extra asset lies in our general approach to every individual client. It is all about the people and people make that fine line in business," stated Dario Jurčić, co-CEO of NSoft.
At this year's EGR B2B Awarding ceremony, a total of 39 awards will be presented to the winners. The awards are divided into three main categories: Software, Services and Innovation and Headline and Rising Stars.
The awarding ceremony will be held online and it is scheduled for 21-23 July, 2020 – one day per each category. The organizers are also planning a series of online panels addressing the industry's hot topics and challenges.
Stark's Wall-T terminals at promotional prices with complementary free NSoft's virtuals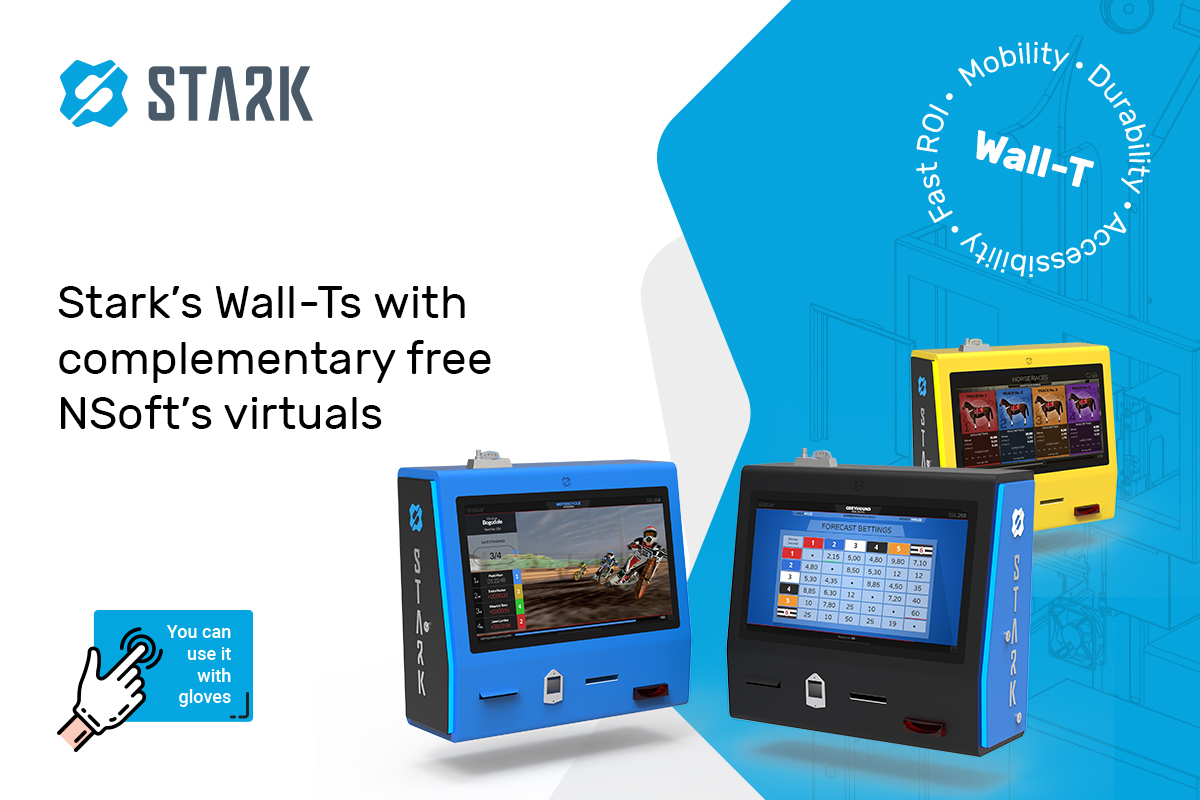 Reading Time:
2
minutes
Stark Solutions, an innovative SSBT manufacturer, has decided to build strong foundations for retail betting business in the second half of 2020.
The idea is to provide support to forward-thinking retail oriented betting operators in the form of the special offer that includes top-selling Wall-T SSBT. This terminal by itself assures fast ROI and is very popular due to the fact that it fits in every space. It is the space-saving betshop terminal optimized for any business as it allows different mounting options.
Having Wall-T in the core of the special offer Star foresees fast Wall-T delivery for 10+ orders for the unique price of EUR 1,850 Ex-Works. Further on, the offer is supported by NSoft, an award-winning software solutions provider for the betting industry. Every order of 20+ Wall-Ts is to be followed by free of charge NSoft virtuals running on them, for a period of two months. This offer is valid for the orders placed by June 1, 2020. The two-month grace period is simply activated by the first production ticket.
''Manufacturers and software providers working together to offer a market-ready solution are yet another example of a clear strategy to overcome the challenges of the Q1 2020. This combo is a kickstart to the existing and new partners that will provide them with a great pole position for the rest of this business year'', commented Stark and NSoft SVPs Sales.
In order to meet fast delivery standards, the Wall-T peripherals included in this offer is strictly defined. The standard for this Wall-T's peripherals is a touchscreen sensitive for usage with protective gloves. The Wall-Ts are CE certified and include the 12 months warranty on the periphery and 3 years warranty on case/body (metal/welding).
Find out more on this special offer, fill out the form till June 1, 2020.
NSoft offers BlueOcean Gaming's content to its full web clients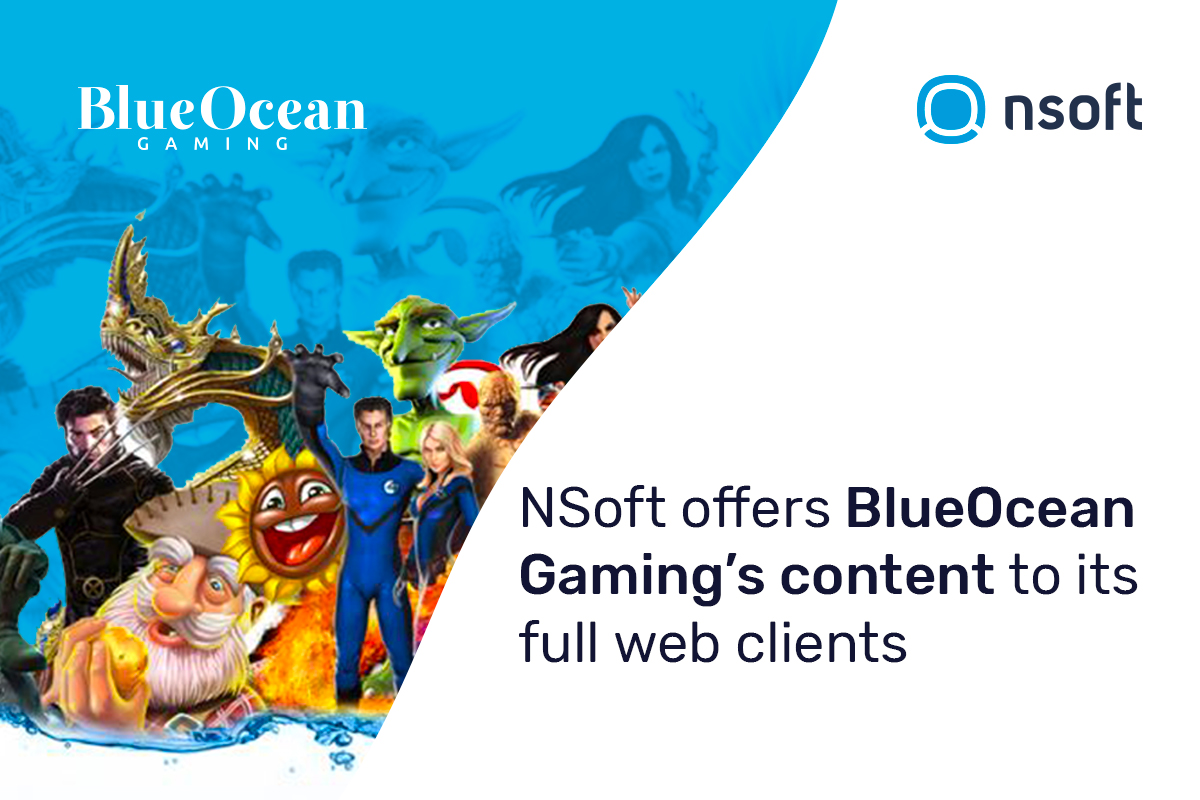 Reading Time:
2
minutes
NSoft, a provider that offers thrilling games powered by their cutting-edge Seven platform, and BlueOcean Gaming aggregation also known as Gamehub have joined forces to offer their partners mitigate this demanding period.
All the existing NSoft full web clients are enabled to integrate the full BlueOcean's Gaming content.
Especially at this period, Sportsbook operators are constantly looking how to minimize the effect of the worldwide situation on their income. Finding the alternative solution and offering virtual sports, casino slot games and live casino has never been easier. NSoft offers it all on its premium Seven platform and additionally offers BlueOcean Gaming content with more than 5.000 games.
Lazar Miučin, Vice President of Business Development at NSoft, said: ''NSoft's offer of industry's leading virtual games content is, especially now, during the period of new normal, among the top requested content in the industry. Being able to offer our top-performing products complemented by superior BlueOcean Gaming content will definitely take our partners a step ahead of the competition.''
Dejan Jović, CEO at Blue Ocean Gaming adds: ''NSoft as our existing partner has already recognized the quality of our plug and play system – as we use existing integration between us and operators, we can react fast and add fresh virtual sports content to operator's betting websites in a matter of a couple of minutes. Cooperating with NSoft, leading software provider, is yet another proof of our excellence".
Gamehub, BlueOcean Gaming integration platform for casino games, is currently offering more than 70 online casino game providers and is still constantly expanding its offer and usability improvements. Clients can benefit from a set of additional features such as Free Round API, Game History API, Unified Jackpot Feed API, which are available via existing API integration and are easy to use, time saving and designed with a purpose to help grow existing online casino businesses. New game providers are added regularly and daily new game releases are available instantly on the day of their release.