CryptoCasino.com launches on FunFair blockchain platform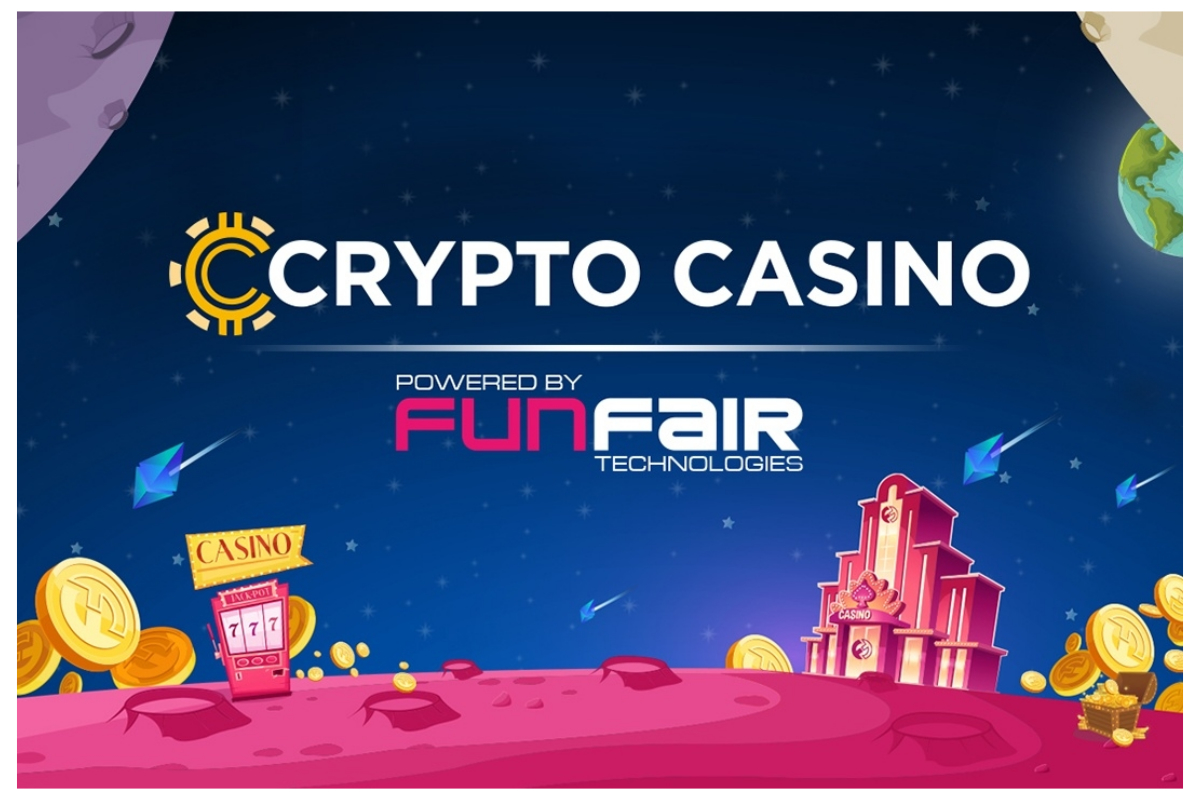 Reading Time:
2
minutes
RakeTheRake brand becomes first white label partner of leading blockchain supplier
CryptoCasino.com, managed by affiliate RakeTheRake, has launched as a licensed white label on FunFair Technologies' leading blockchain casino platform.
FunFair's first external white label, Crypto Casino, is now well set to tap into the rapidly growing millennial blockchain casino audience. The sector has already seen the equivalent of a billion dollars wagered in 2019 alone.
The sought-after brand will also gain instant access to FunFair's audience of 65,000 FUN token holders, along with its own vast player base cultivated over years of running its world-leading affiliate program.
Crypto Casino is RakeTheRake's first foray into both the online casino space and blockchain, demonstrating how FunFair's low-cost, easy-to-integrate platform can offer those, who may have previously been deterred, a successful casino operation.
Showcasing FunFair's proprietary Guaranteed Fair technology and a burgeoning games portfolio that rivals traditional offerings, CryptoCasino, is set to further raise the standard of blockchain gaming.
Karim Wilkins, Founder and CEO at RakeTheRake, said: "Becoming FunFair's first white label with Crypto Casino gives us great satisfaction. We're extremely confident in our brand, the platform and the innovative affiliate technology, and we can't wait to take CryptoCasino and its players to the moon."
Jez San, Co-Founder at FunFair, said: "Crypto Casino's launch is a major landmark on the FunFair roadmap and we're excited to partner with expert marketeers in RakeTheRake who will drive further adoption to our gaming ecosystem.
"We continue to update our platform to ensure it's as user-friendly for those with and without crypto knowledge and working on the next steps with RakeTheRake and its Crypto Casino players will confirm our position as the leading blockchain gaming provider."
Cryptocasino.com is now live and ready to play for those in accepted territories, with a limited time sign up offer of $60 worth of FUN available to new players to celebrate the launch.
There's No Limit to Love – Roberto Carlos and Lucky.io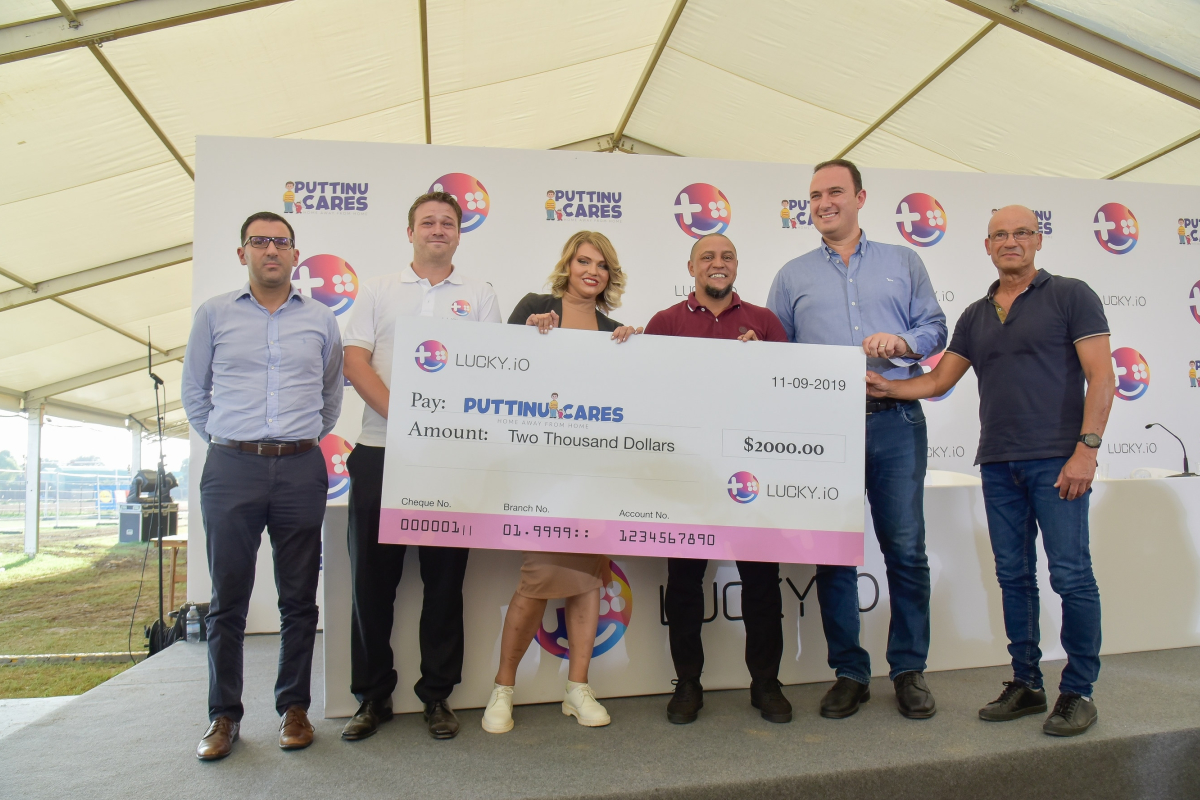 Reading Time:
2
minutes
"Love has no limit […] and when you do what you love, magic is very real." * Legendary footballer Roberto Carlos spoke to children who had or had been through cancer about the importance of doing what you love and how this leads to where you want to be.
Carlos spoke at a press conference organised by online casino LUCKY.io in collaboration with the charitable paediatric cancer organisation Puttinu Cares at the Puttinu Cares Football Grounds in Malta on 11 September.  The famous footballer, an ambassador for the casino, was in Malta to sign several merchandise items to be auctioned off during the 15th edition of the annual three-day Puttinu Cares football marathon, held between 13 and 15 September.
"When you do what you love doing, you don't need to force it – you simply do it and before you realise you're good enough to do it professionally. And then there's no limit. You will never stop, because you're doing what you love, right?"* The footballer noted.
He used the success of Puttinu Cares as one such example, noting how they do "something they are truly passionate about and that passion spreads."
The football player from Brazil is considered to be one of the best left-backs ever. He grew up in a family with little financial resources and had to work during his childhood. To the delight of the children Carlos then went to play football with them.
Dr Calvagna, Vice President of Puttinu Cares, and one of its founding members thanked LUCKY.io for believing in its cause and helping the organisation with its current project: to build new accommodation for the patients and their families who travel to the UK for cancer treatment.
LUCKY.io CEO Halvor Dahl spoke about the aim behind his casino, which works in cryptocurrency, is to change the industry. He went on to stress that this is how people can come together in a new way – from various different backgrounds […] and that this is what blockchain and cryptocurrency are all about."
For more information visit: lucky.io
Galatasaray SK To Move Into Cryptocurrency Through Chiliz-powered Platform Socios.com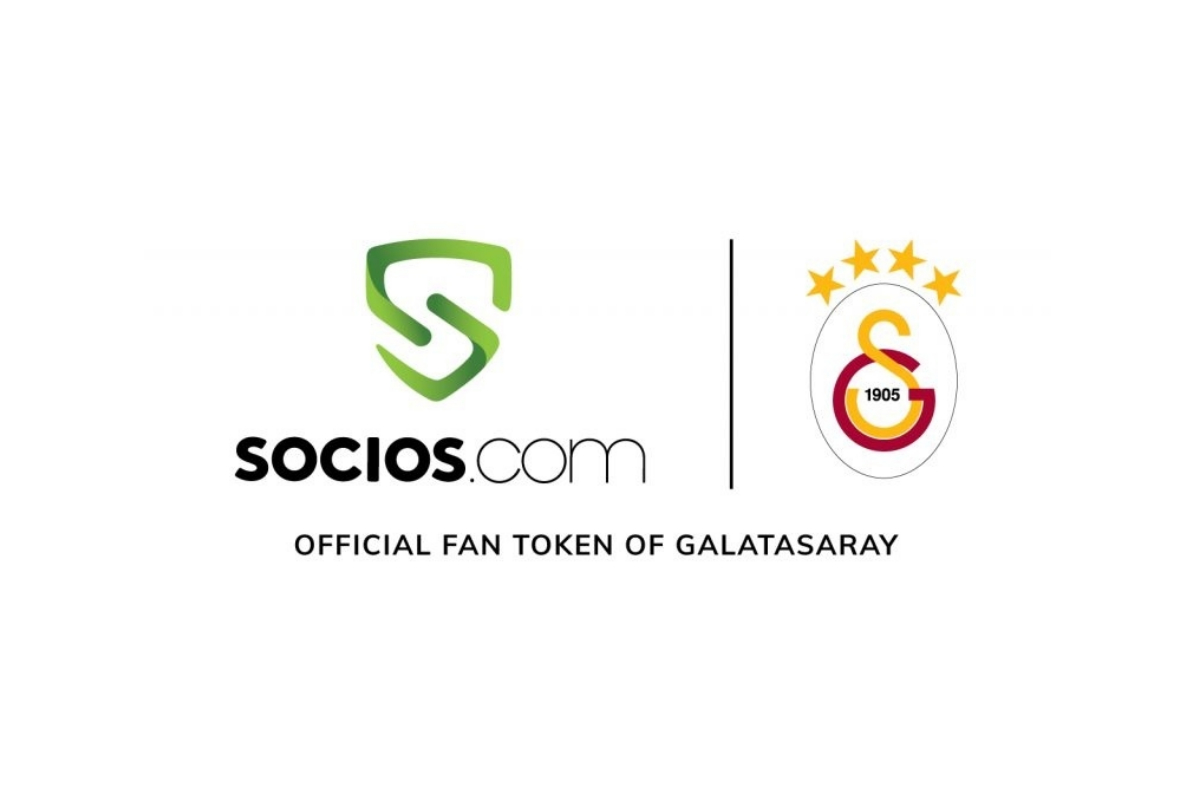 Reading Time:
3
minutes
Chiliz, a leading sports and entertainment blockchain company,  announced a new partnership with Galatasaray Spor Kulübü, the 2018-2019 Süper Lig Champions. The Lions (Aslanlar) – the only Turkish club to have won a major UEFA competition – will join the likes of Paris Saint-Germain, Juventus, West Ham United, AS Roma and Atlético de Madrid in joining Socios.com, a first-of-its-kind, blockchain-based, influence and rewards mobile app for football fans.
Socios.com offers football fans a new way to interact and to get closer to the clubs they love through ownership of digital assets known as Fan Tokens. The Official Fan Token of Galatasaray will allow fans to vote in club-delegated polls, helping to decide on topics that the club put up for fan vote. Poll topics include new official product designs, matchday activities and in-stadium experiences, as well as sponsorship campaigns and collaborations and social media content. The more tokens a fan holds, the greater the influence they can have, and the more fans interact with Galatasaray through the app, the more rewards they can earn, competing for club-specific once-in-a-lifetime experiences and enjoying exclusive rights. In the future, fans will be able to gain access to exclusive merchandise, games and leaderboards.
The Galatasaray Fan Token will go on sale, exclusively through Socios.com, in Q1 2020 through a process known as a Fan Token Offering™ or FTO. Crypto-savvy fans can also use Socios.com's native token, Chiliz (CHZ) – a digital currency for blockchain-backed platforms and products as well as mainstream users – which can be transferred from cryptocurrency exchanges such as Binance.com, straight to the in-app digital wallet. Fiat currency purchases will be exchanged to CHZ in the app itself, meaning the process of buying Fan Tokens will be effortless and much the same as any e-commerce purchase. Thousands of Galatasaray Fan Tokens and CHZ will also be given away for free through the app's augmented-reality geo-location feature Token Hunt.
Dorukhan Acar, Board Member of Galatasaray Spor Kulübü said: "As Galatasaray, we are very pleased to join forces with Socios.com and start an exciting journey. This new partnership opens a world of new opportunities for us with respect to our fan engagement and global reach as well as being another milestone in our digital transformation strategy."
Alexandre Dreyfus, CEO & Founder of Socios.com said: "We know that Turkey is a very digitally savvy country – a Statista report* earlier this year indicated that the Turks are early adopters of digital innovation, including cryptocurrencies – and we also know that Turks are enthusiastic football fans. Our product combines the two greatest passions of the Turkish people and we're delighted to partner with Galatasaray, a giant of the Turkish football scene, to offer Fan Tokens to their millions of fans. This partnership marks another great step forward in opening up cryptocurrencies and Chiliz to millions of fans around the world."
*Source: Statista Global Consumer Survey 2019
About Chiliz:
Chiliz is a digital currency for sports and entertainment platforms. It fuels the world's first scalable, tokenized voting platform, Socios.com where fans can buy, trade and execute voting rights in their favorite sports teams. The Chiliz project has raised $66 million from some of the world's largest cryptocurrency exchanges and leading crypto funds in Asia, including Binance, OK Blockchain Capital and Ceyuan Ventures. Chiliz is owned by Malta-based Mediarex Group, a global sports and entertainment organisation, which was founded in 2012.
Socios.com helps football clubs achieve digital transformation through blockchain technology. Socios.com is powered by the Chiliz token ($CHZ), both an ERC20 utility token on the Ethereum blockchain and BEP-2 token on Binance Chain. Fan Tokens are specific to a team or a club, and are a finite, digital asset that provides access to an encrypted, immutable ledger of voting and membership rights ownership. The tokenized fan-voting platform uses Fan Tokens, which operate on a separate permissioned side chain. The Fan Tokens are limited in number, and are fungible, meaning their ownership can be traded, and their price is driven by the market. The platform has been developed to help sports teams increase fan engagement and achieve essential investment from fan-monetization. The venture was inspired by the fan-led management frameworks or 'socios' of some major football clubs. Dubbed 'Socios 2.0', the platform simply represents the digitisation of this model of management.
EZ365 Ropes in Industry Veterans to Leadership Team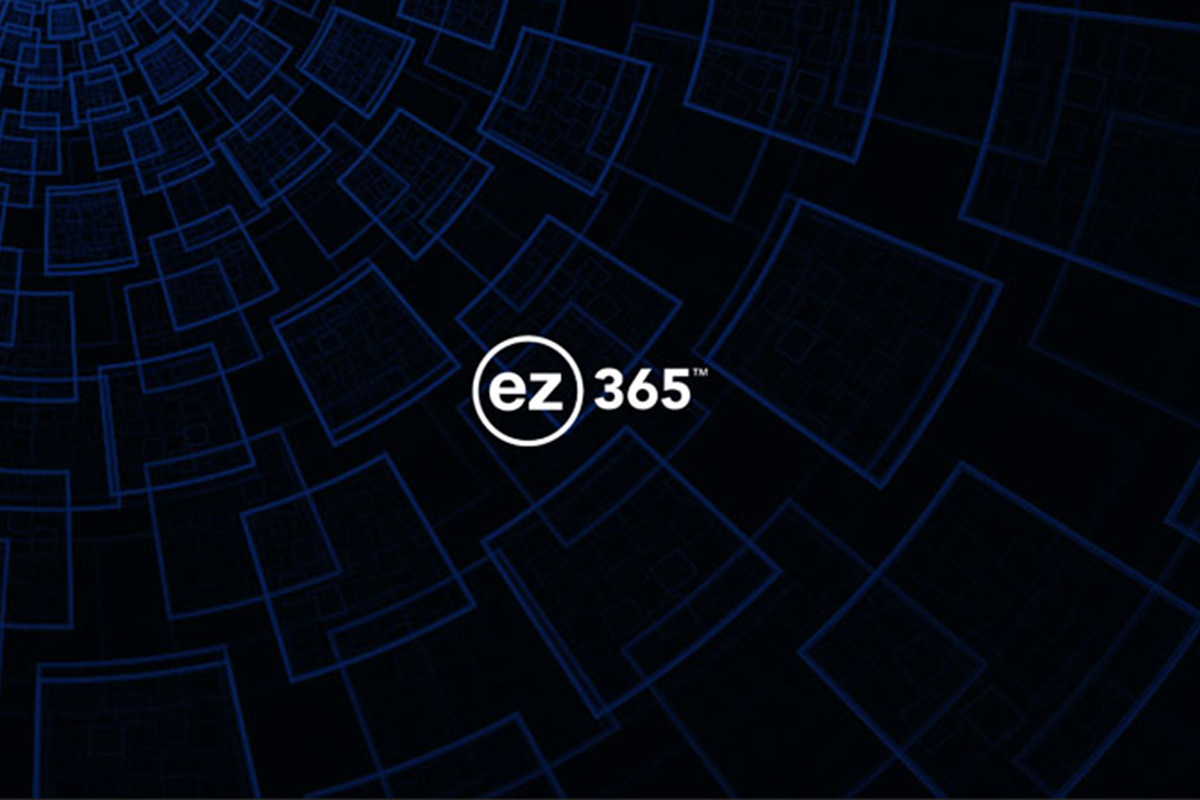 Reading Time:
1
minute
EZ365, a new blockchain-based casino gaming company based in Malta, has appointed two key iGaming and Gaming leaders to its leadership team. Ben Jordan has been appointed as Vice President, iGaming and Stephen Arnold as Vice President, e-Sports.
Ben Jordan is a well-known expert in the iGaming industry. He brings extensive experience in numerous gaming verticals, financial services, and blockchain technology to EZ365. As a frequent international public speaker and published author on online gaming, Ben has exceptional knowledge of risk management and compliance in this space. Drawing on over fifteen years' global experience in the gaming sector, Ben's guidance and support will be instrumental in bringing the vision of EZ Win to life.
Stephen Arnold is CEO and founder of Malta-based blockchain video game company Fracture Labs. He has more than 15 years of experience in video game production and extensive knowledge of the technical and legal matters of digital ledger technology. This will help to position EZ Win as one of the most user-friendly and engaging blockchain-based iGaming platforms in the world.
"With industry experts of this calibre on the EZ365 team, we are very well positioned to bring the vision for our EZ Win iGaming platform to life," said Russell Korus, Co-Founder and CEO of EZ365. "The vision for EZ Win is to make the user experience paramount by offering a fun, secure, and fair gaming experience unlike anything else in the industry. Ben and Steven's knowledge and guidance will go a long way in helping us execute on this vision."