Philippines' Maltese consulate supports Manila 2020 shows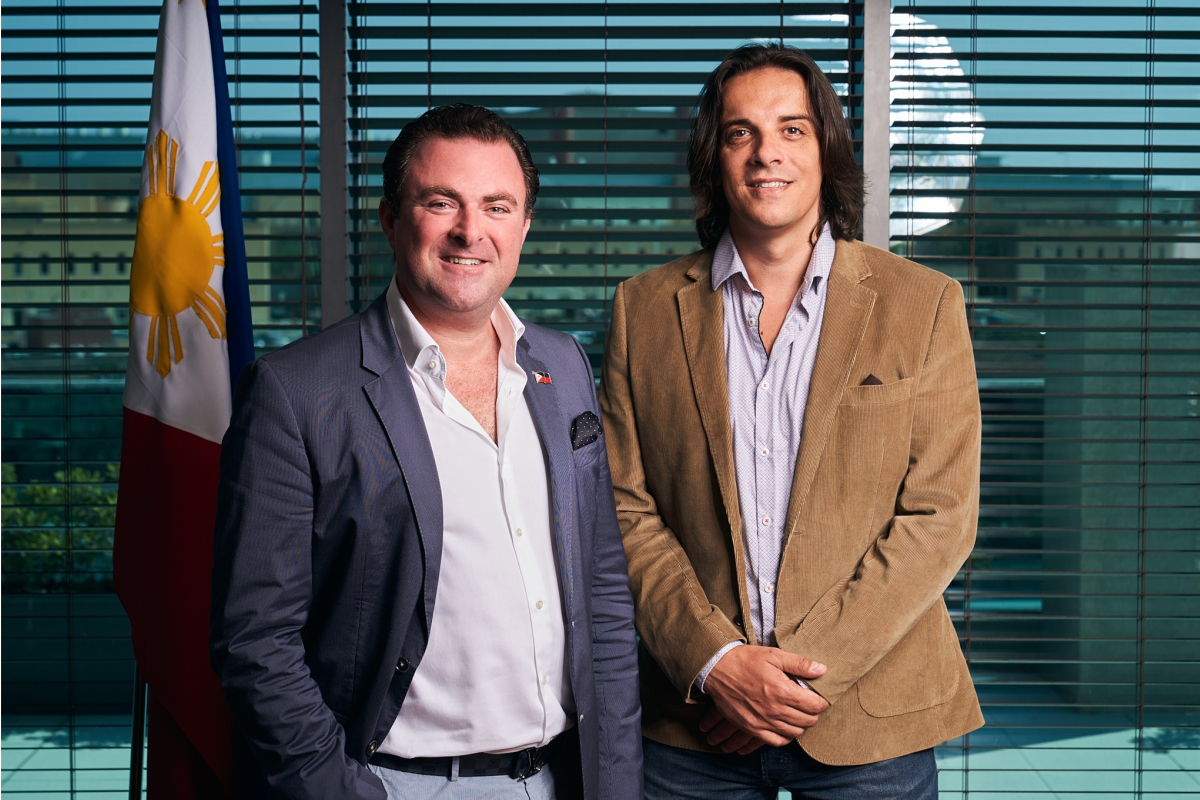 Reading Time:
2
minutes
Partnership will strengthen relationships and offer significant economic ROI
The Consulate of the Republic of the Philippines in Malta has announced its support for SiGMA Group's planned initiatives in Manila. In 2020, SiGMA Group will launch SiGMA Manila and the Manila A.I. and Blockchain Summit following the opening of an office in the region.
The Group's move eastwards capitalises on the strong interest in Asia for iGaming and emerging technologies, with an eye towards the growing value there for companies looking to move into up-and-coming iGaming markets. In collaboration with the Consulate, SiGMA hopes to strengthen trade ties, bringing fresh opportunities for business to European affiliates, operators, and suppliers.
Aside from taking on a supportive role for European companies looking to forge closer relations with their Asian counterparts, the launch of the Manila 2020 shows promises to bring a myriad of benefits to the hotspot, with the introduction of a number of international clients to the Asia region exerting a strong economic impact on the area.
The Philippine Consulate in Malta seeks to promote the Philippines as a business and holiday destination with the end view to strengthen relationships between Malta and the Philippines. With this in mind the Consulate aims to engender opportunities for Maltese-registered companies to exhibit at the SiGMA shows in Manila and to foster a connection with Philippine companies as well as build-up the event in the coming months.
Eman Pulis, CEO SiGMA Group, commented, "We're going to help put the spotlight on the Philippines, embracing the best of the iGaming and tech communities, with the hope that these companies that we bring there will end up setting up offices and getting a licence in the Philippines.  We do not just want to react to what's going on out there, but we want to take an active, leading role in not only bringing the Asian and European community together but also building long lasting commercial opportunities."
Philippine Consul to Malta Roger A. Strickland Jr, a.h., added, "Having established the Consulate in January 2016 a lot of progress has been made in increasing awareness of the Philippines both as a Holiday Destination but also as a business gateway to the rest of Asia. The Philippines does not disappoint all those travellers who go the extra mile to visit it and absolutely nothing compares to the rich and abundant diverse natural resources the Philippines has to offer. What also makes the Philippines a truly wonderful country is the Filipino's themselves thanks to their abundant talent, courtesy and warm hospitality. The Filipino workers hold a variety of skills, are bilingual, have a good educational level and are highly competent exhibiting highly reliable work ethics. We are very pleased to support SIGMA 2020 in Manila and the Consulate is available for any information that travellers or businesses might need in considering their options for their Asia focused business. "
SiGMA Manila and Manila A.I. & Blockchain Summit will take place June 8th-9th 2020 at the SMX Convention Centre, Manila. The shows in Manila in 2020 expect to welcome over 600 exhibitors and 11,000 attendees from across the globe for two days of conferences and workshops, and premier networking events.
Sri Lanka Recognises Esports as an Official Sport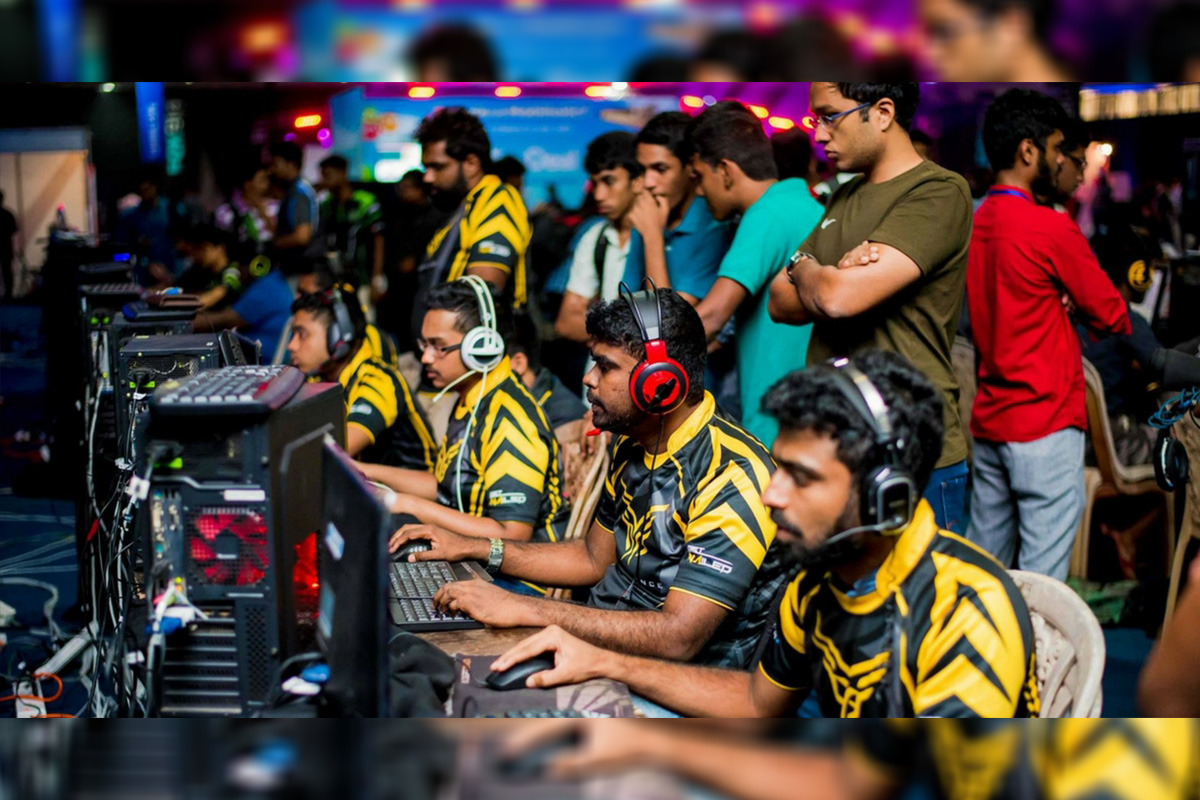 Reading Time:
1
minute
The Ministry of Sports in Sri Lanka has declared Esports as an official sport in the country. Sri Lanka has thus become the first country in the South Asian region to officially recognise Esports as a sport. The declaration comes as the result of over a decade long effort of the Sri Lanka Esports Association (SLESA).
The National Olympic Committee of Sri Lanka (NOCSL) had already endorsed Esports in Sri Lanka with their show of support for Sri Lanka's participation in the 18th Asian Games, where Esports was included as a demonstration sport.
Spectrum Asia Expands to Meet Growing Demand for Gaming-Related Services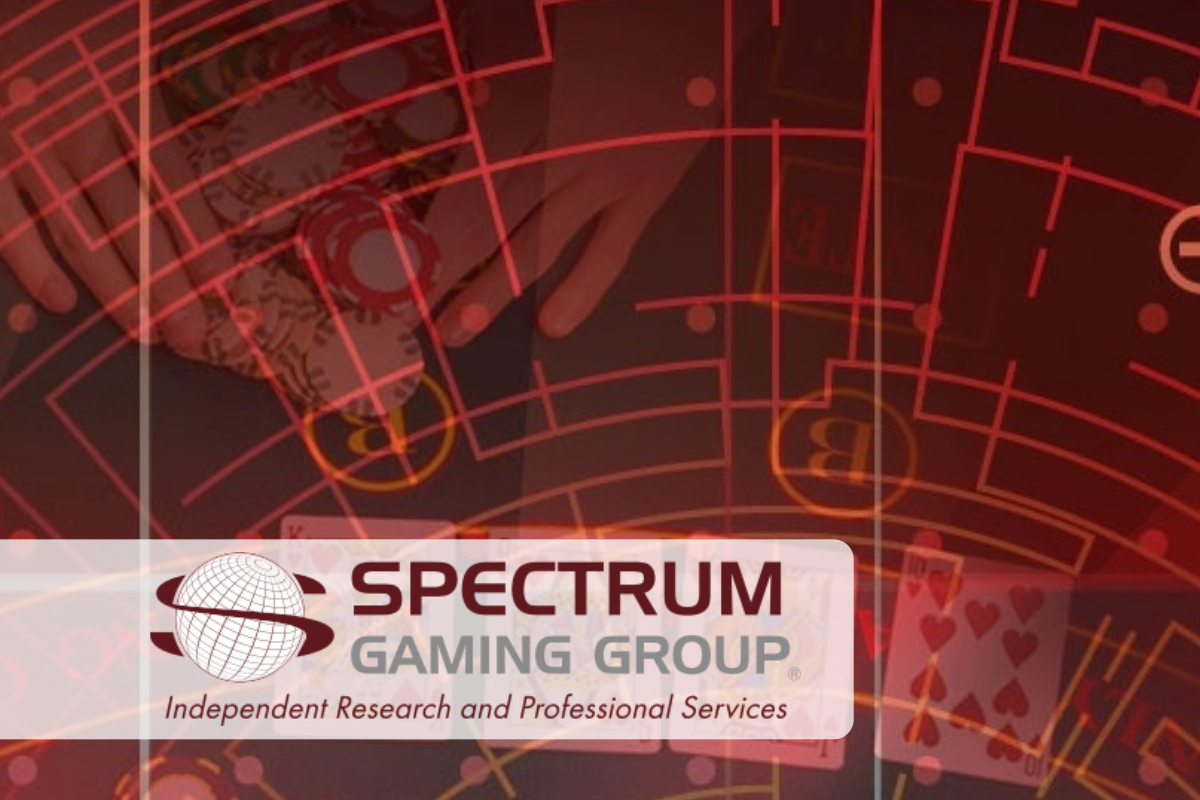 Reading Time:
2
minutes
As the Government of Japan takes the first steps toward the introduction of integrated resorts and casino gaming continues to expand rapidly from Vietnam to Vladivostok, Russia, the Spectrum Asia specialty unit of Spectrum Gaming Group has expanded its global team of experts to address the growing need for expert, independent services related to all aspects of the gaming industry.
"Spectrum is enhancing and increasing our Asia team to offer our full range of services to our governmental and private-sector clients in Asia and Australia," said Spectrum Managing Director Fredric Gushin, who has worked extensively in Asia since 1993. "Our growth reflects our continuing commitment to the Asia-Pacific region and our ongoing efforts to implement regulated gaming around the world. Our team is poised to assist our clients in all aspects of gaming control, strategic planning and development."
Spectrum Asia has worked in 17 Asian jurisdictions, delivering services that include:
Due diligence investigations
Economic and social impact studies
Feasibility studies and market analyses
Legislative and regulatory services
Litigation support
Operator and developer services
Public policy guidance
Regulatory and anti-money-laundering compliance consulting
Risk assessment
Strategic planning
In addition to Gushin, the Spectrum Asia team includes the following senior-level professionals:
Dennis Andreaci

, Senior Projects Advisor: Andreaci is an internationally recognized gaming industry executive with extensive experience in 

Asia

, having held senior positions with Galaxy Macau, 

Marina Bay Sands

, Sands Macao, Solaire and Venetian Macao.

Paul Bromberg

, Senior Vice President, Investigations: Bromberg, an expert on Chinese and Southeast Asian business affairs, has been overseeing and conducting investigations in 

Asia

 since 1988, during which he has worked closely with government and law enforcement agencies. Bromberg has worked with Spectrum on numerous projects since 1993.

Asaka Ishiyama

, Senior Vice President, 

Japan

: Ishiyama, who heads the Spectrum Asia office in 

Tokyo

, has more than 35 years of hands-on business experience in real estate, construction, financing, and business with both foreign and Japanese companies, including extensive exposure to American, Australian, Southeast Asiana and South Asian business cultures. He previously was head of Citigroup's asset management group.

William Kisby

, Senior Vice President, Investigations: Kisby is the CEO of Spectrum subsidiary NFC Global Solutions, a leading worldwide provider of due diligence, compliance and risk consulting services for more than 

25

 years. Kisby served as Deputy Project Manager in many of Spectrum's investigations in 

Asia

. He served 27 years with the 

New Jersey

 State Police, 15 of which were with the New Jersey Division of Gaming Enforcement Casino Intelligence Unit.
Heather Scheibenstock, Senior Vice President for Business Development, 

Asia

: Based in 

Australia

, Scheibenstock has extensive experience in corporate leadership and in the gaming industry. She has served in executive positions at Australian Gaming & Entertainment, Echo Entertainment Group, Jupiters Hotel & Casino, and Solaire Resorts.
Additionally, Spectrum Asia is formally allied with Mahony Global, a Melbourne, Australia-based consultancy specializing in management recruitment, strategic planning, and corporate governance.
"With the ongoing development of new casinos and the accelerating activity of license applications and renewals throughout Asia and Australia, the requirements for excellence in compliance and a deep understanding of the regulatory environments has never been more important," Scheibenstock said. "Operators need to stay informed on developments and innovations from around the world. As a global company with in-depth knowledge across all facets of the industry, Spectrum Asia offers an invaluable proposition."
Visit https://www.spectrumgaming.com/spectrum-asia/ for more information about Spectrum Asia, or email solutions@spectrumgaming.com
About Spectrum:
Spectrum Gaming Group is a non-partisan consultancy that specializes in the economics, regulation and policy of legalized gambling worldwide. We have provided independent research and professional services to public- and private-sector clients since 1993. We bring wide industry perspective to every engagement, having worked in 40 US states and territories and in 48 countries on six continents.
Source: Spectrum Gaming Group
ITL welcomes new Business Development Manager for SE Asia & Australasia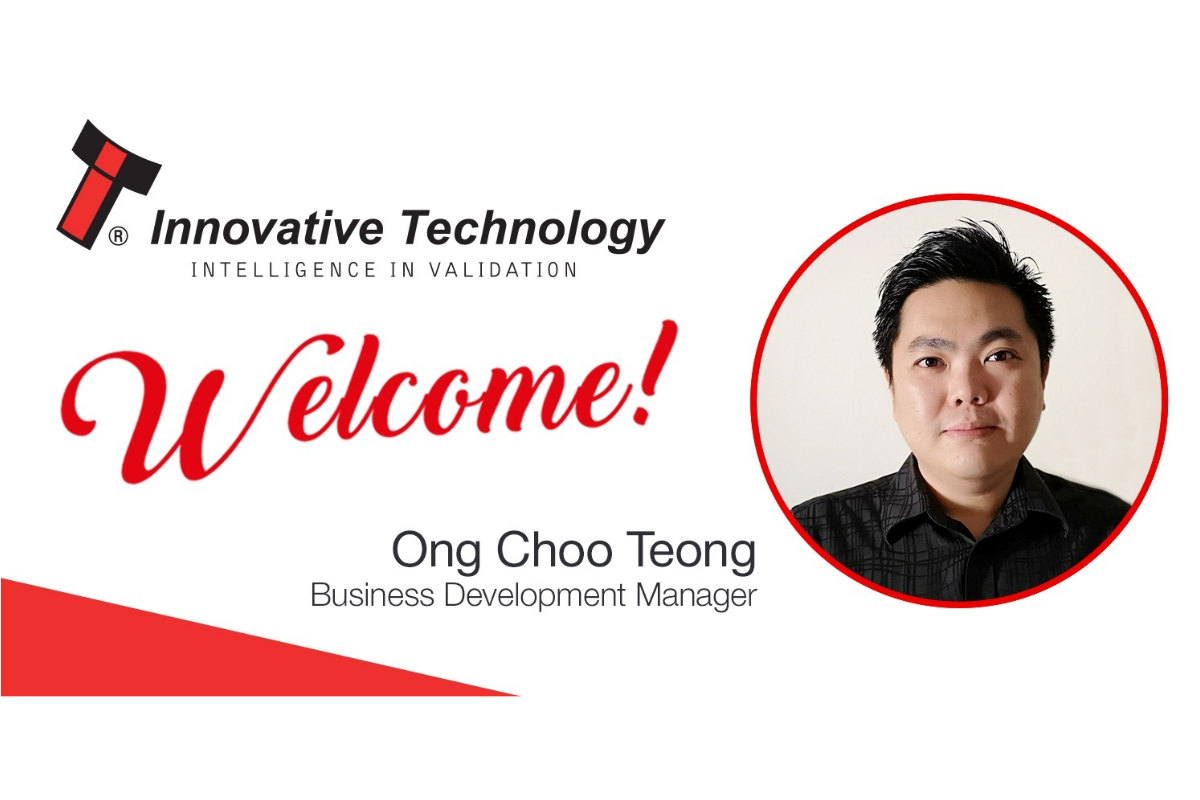 Reading Time:
1
minute
Innovative Technology, the leading provider of banknote validation and recycling technology have recently welcomed Ong Choo Teong to their APAC operations as Business Development Manager for South East Asia and Australasia. Ong will be based in Malaysia and is responsible for all sales activities in these established yet growing territories for ITL.
Commenting on his role Ong said, "I am delighted to take on such an important role at a time where ITL is experiencing rapid expansion. Innovative Technology is a dynamic organisation with an increasing presence throughout the globe and I am looking forward to helping grow our reach in these emerging markets.  I am settling in well and enjoying travelling across Asia to meet up with both current and potential customers."
Ong will be responsible for all sales activities, from formulating and executing sales strategy, identifying sales opportunities, following up leads, securing new business and driving deployment of solutions. He will also support order processing and other related areas of the business as well as setting up and managing Trading Partners within the specified regions.
Welcoming Ong to the organisation, Tony Morrison, Group Sales Director said, "Ong has over 10 years' experience in various sales and account management roles within the retail industry so is ideally placed to take on this opportunity. In his previous position Ong had responsibility for an entire retail sales division in Malaysia therefore knows the industry's key customers well and already has many established executive-level relationships.  As an organisation we have the right products for the region and are keen to capitalise on various potential areas of growth within South East Asia and Australasia and I look forward to working with Ong to successfully achieve this."
Check out their innovative product range: https://innovative-technology.com/products/products-main