Italy's Adv Ban, Gaziano (SKS365) At Amsterdam's IGB Live!:Coming Back To The Product Is The Way"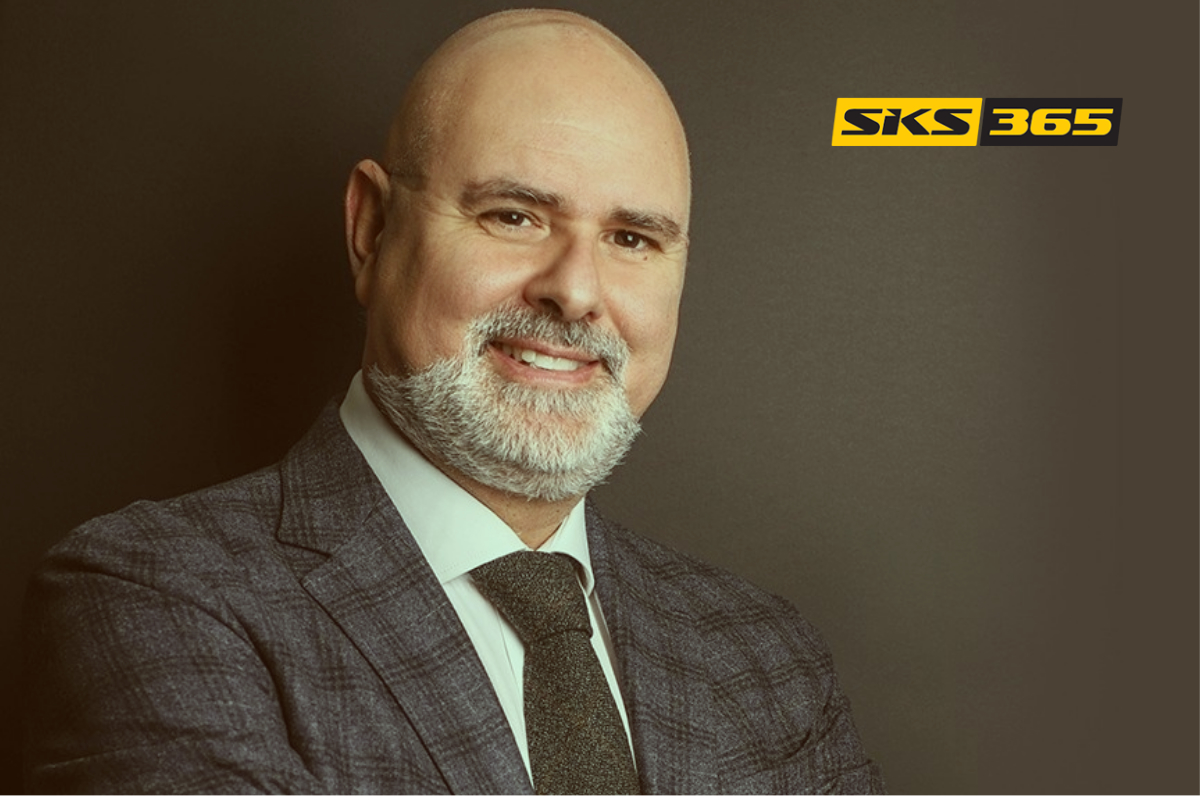 Reading Time:
2
minutes
SKS365's CMO and Country Manager spoke in day 2 of Gioco News meeting, outlining the possible reaction lines of operators and affiliates a few days after the official ad ban in Italy: "If you have a good product it will work by itself. About the affiliates: less promotion, more information."
A special focus was dedicated to the "Italy case", after the recent official entry into force of the ban on all forms of advertising and sponsorship related to the world of betting.
Francesco Gaziano, Chief Marketing Officer and Country Manager Italy of SKS365, was among the speakers about this issue: "We found ourselves in front of a very brief and synthetic legislative norm, for which the following interpretation brought about by AGCOM produced in turn, very wide scoped guide lines. Thus far, though – Gaziano added – We still remain in a phase of substantial passiveness of the market, both from Operators, affiliates and editorial groups whom are yet perusing and exploring further possible alternatives. The confusion generated by this overall approach only feeds huge uncertainty and instability, with grave repercussions on an industry that employs over 60 thousand people. At a time when the product cannot be promoted, all that remains is the product itself, to speak for itself, for this I believe that If you have a good product it will work by itself, and for sure word of mouth is not forbidden by the law."
The new scenario also concerns affiliates, on which Gaziano has focused in an attempt to identify a possible road to renewal: "In this context it goes without a doubt that our affiliates face an important business opportunity, as they will basically represent the only means of exposing the legal gaming offer to the public. In such a scenario – CMO added – it becomes clear that our affiliates will need to operate a transformation evermore oriented towards an informative and comparative nature, not just related to betting odds but the overall gaming offer as well as and not just limited to the products, but also addressing the customer's consciousness in all of protection and safety tools like self exclusion, the ban on underage gaming and so forth."
During his speech, Gaziano focused also on SKS365 commitment about the law: "We are perfectly aware that in order to maintain a joyful yet safe gaming experience, our customers still need to receive coherent informations pertinent to offers, instruments and rules. We are also perfectly aware that our communication needs to feature messages freed of all promotional elements. The overall approach is of complete compliance to the law, whereas extreme caution in our corporate and commercial communication takes the front seat."
About SKS365:
SKS365 Group is an authorized sport betting and gaming operator, one among the leaders in the Italian betting market, whereitoperates under the Planetwin365 brand. The passion for sports, driven by principals of transparency and security with the goal of creatingvalue for the Entertainment industry are allelementsthat SKS365 offersits clients to furtherdevelop the gaming experience and expand business opportunities for all commercial partners.
Through the Planetwin365 brand, SKS365 offers a unique and diversified gaming experienceboth online – via the Planetwin365.it website – and offline, through a retail network of 1000 shops allaround the Italian territory.
Takkaro launches new affiliate site through LadyLucks acquisition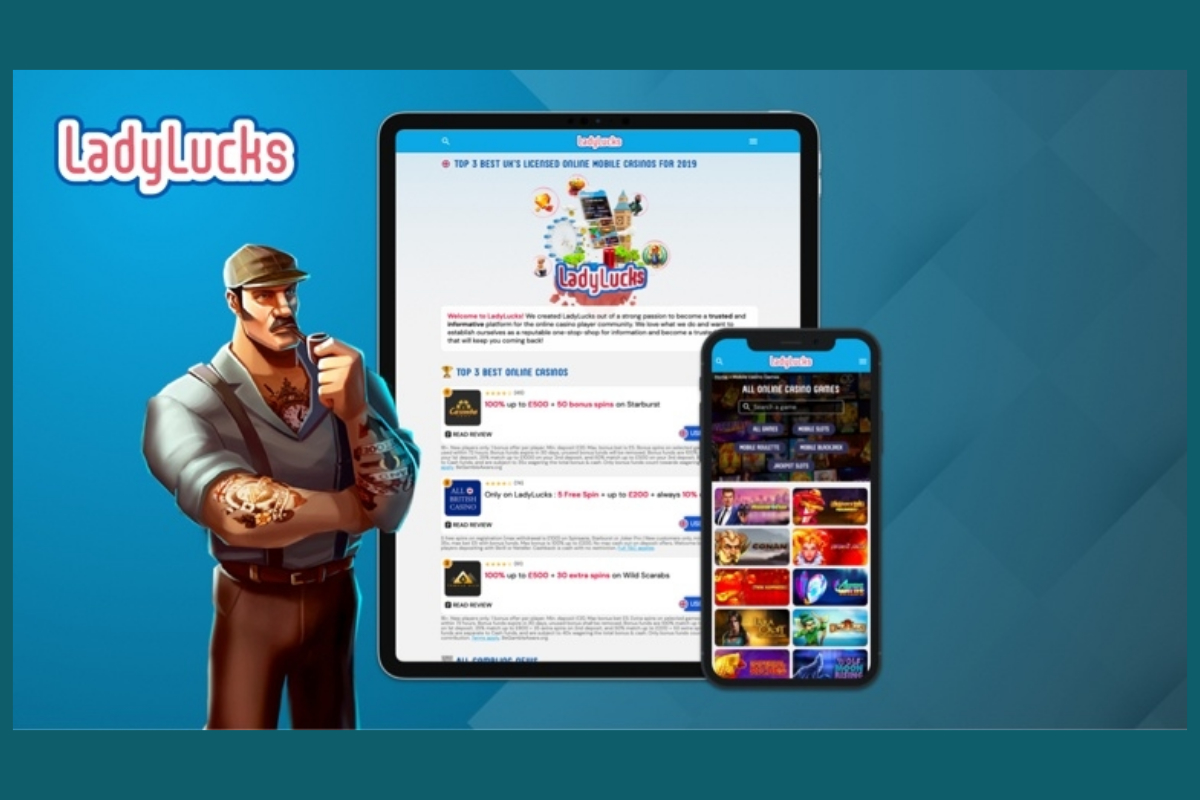 Reading Time:
2
minutes
Takkaro, the established affiliate marketing specialist, has acquired gaming site LadyLucks.co.uk and transformed it into an online casino guide.
LadyLucks was launched in 2011 as the first dedicated mobile casino in the UK. Founded by IGT, it was later bought by Alea in 2017.
Under Takkaro's ownership the LadyLucks brand has now become a UK-focused online casino guide and affiliate site. It will be used to promote select casino brands and offer tutorials, game reviews, FAQs, support and advice on responsible gambling.
LadyLucks' development will be aided by Takkaro's long history of success, with the operator's founders, Charles Gross and Alexandre Tomic, having launched the pioneering Casino Lemonade affiliate marketing website a decade ago.
Maxime Gross, Takkaro's Managing Director, said: "LadyLucks is already an established and trusted brand and we have been impressed by its reach. We identified its promise as a casino guide and this acquisition makes sense both for LadyLucks and Takkaro.
"We believe that the combination of LadyLucks' prominence and Takkaro's expertise and knowledge of the online casino and affiliate sector will create a fantastic experience for players.
"We care about our players and so LadyLucks will also include a section on responsible gaming where we offer tips that will help players maximise their overall gaming experience while helping them to avoid the dangers of developing a gambling addiction."
Earlier this year, Takkaro unveiled a unique online casino comparison website, FeedBACKcasino.com.
Founded on a "find and compare" principle, FeedBACKcasino.com allows visitors to identify preferred online casinos by applying different filters, such as payment methods, software and types of games – and comparing them side-by-side at the same time.
"This has been an exciting year for Takkaro," Gross said. "Following the successful launch of FeedBACKcasino we will now look to make progress with LadyLucks as we reach out to a new audience."
Raketech Appoints Måns Svalborn as New CFO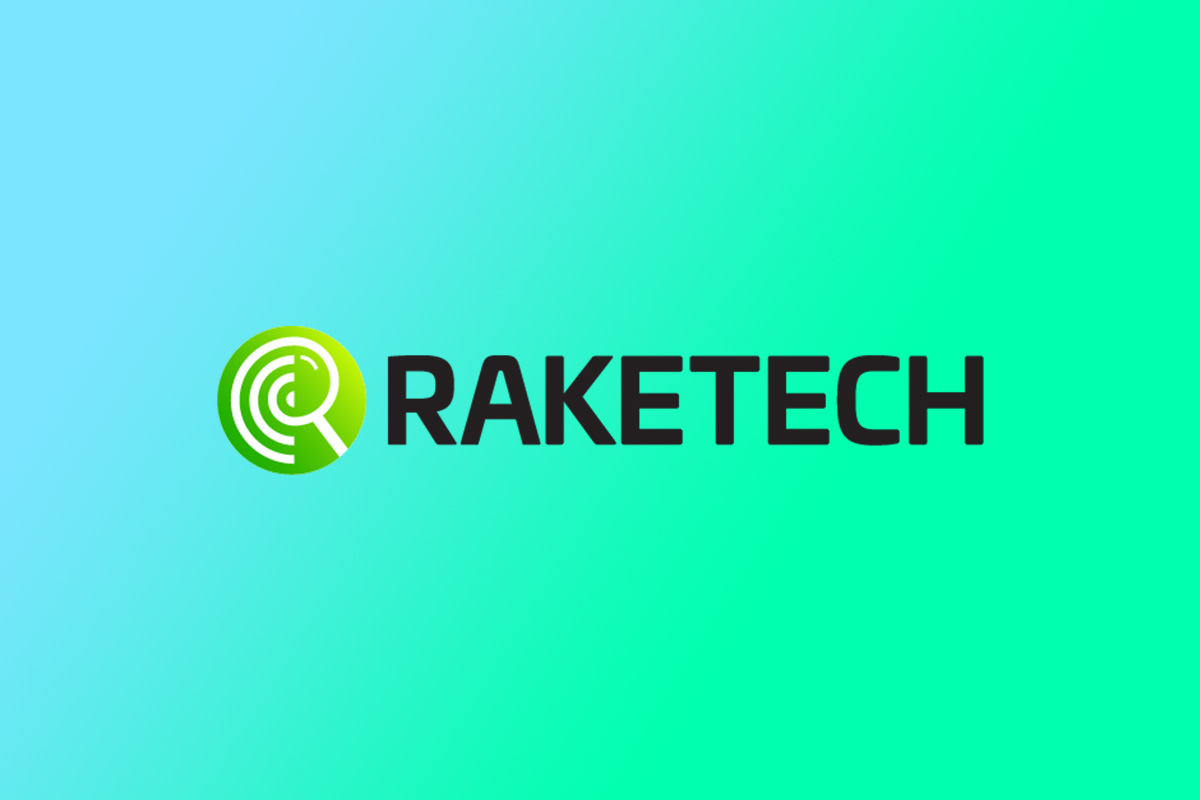 Reading Time:
2
minutes
Raketech Group Holding PLC has appointed the current CFO Andreas Kovacs as its new Director of Business Development. The purpose is to further intensify the implementation of the company's growth strategy.
Raketech also appointed Måns Svalborn as the company's new CFO. Måns Svalborn will join the company on November 11 and will initially work alongside Andreas Kovacs to ensure a smooth transition into the CFO role.
Måns Svalborn is currently the CFO of Credorax Bank, where he has been part of the Maltese bank's executive management team and responsible for Financial Control and Financial Operations.
"I am very happy to welcome Måns Svalborn as our new CFO. Måns is a highly skilled finance professional with relevant experience across reporting, accounting and audit which will be valuable in the continued development of our finance department. All in all, with Måns as new CFO and Andreas as Director of Business Development, I am confident that we are in a great position to continue building long-term shareholder value," Michael Holmberg, CEO of Raketech said.
"As CFO, my assignment was to prepare the company for the IPO and since then I have gradually focused more on Raketech's growth strategy and expansion work. This has become something of a passion, and I am happy to now be able to fully focus on this important task as Director of Business Development," Andreas Kovacs said.
"Andreas has played an instrumental role in professionalising our finance department and built the foundation for our public disclosure as a listed company, while at the same time optimising the capital structure and working hard with potential M&A cases. As we are increasing the focus on geographical expansion and other growth initiatives, Andreas identified the need for someone to give this area its full attention. Given his experience, we believe it is optimal to have Andreas entering this role," Michael Holmberg added.
Is Affiliate Marketing the Future of iGaming?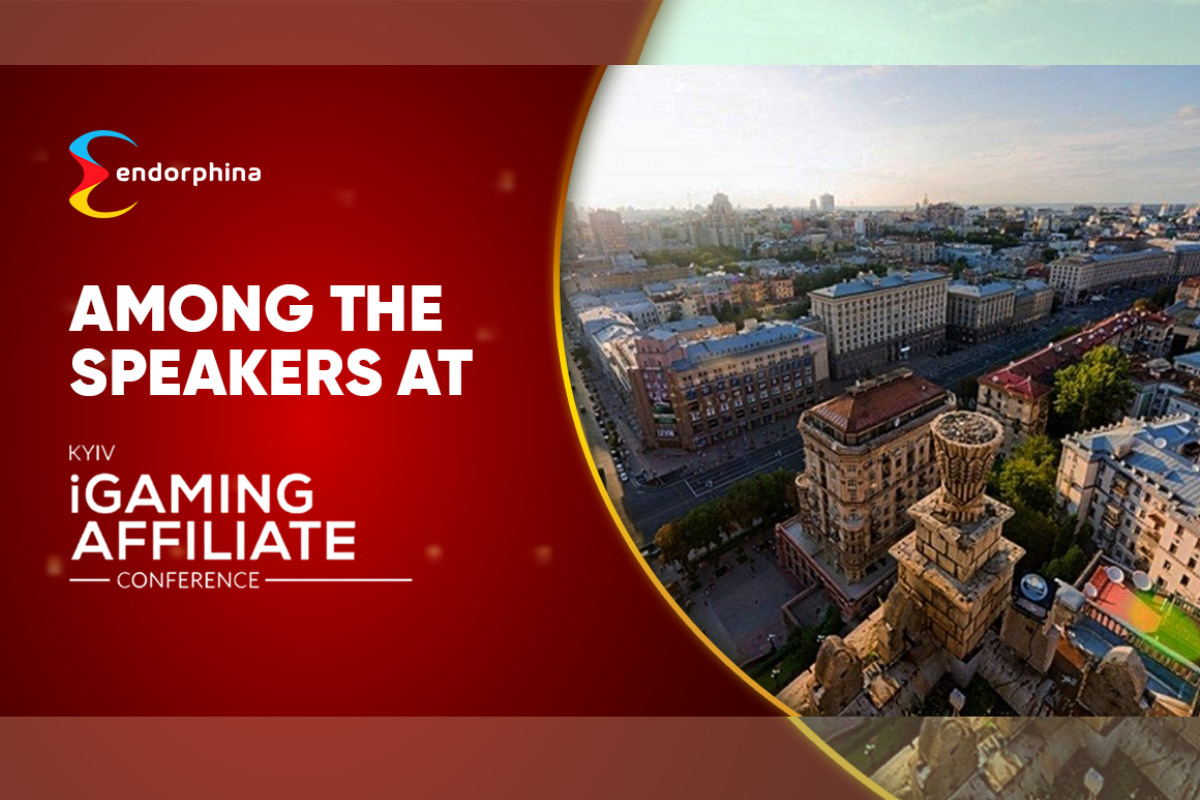 Reading Time:
2
minutes
The field of affiliate marketing has been overlooked for many years while only a few were able to unlock its full potential. However, there's been a huge shift in the industry as we can now see a huge rising trend around this topic at many recent events.
The most notable events circulating these topics are iGB Affiliate Lisbon, London's Affiliate Conference, Georgia's iGaming Affiliate Conference and Kyiv's iGaming Affiliate Conference among many others.
Some providers and platforms already understand the importance of great affiliate marketing so they frequently visit those events. Endorphina, the dynamic game provider from Prague, has been quick to be among them.
It's been said that Endorphina is planning to be present at as many affiliate-related exhibitions as possible. So far, they will be among the exhibitors at iGb Affiliate Lisbon and will contribute their experiences in dealing with affiliate marketeers.
Endorphina's CEO, Jan Urbanec, will be among the expert speakers at Kyiv's iGaming Affiliate Conference on September 26th. He will be sharing the insights of the company's practice and his own vast experience through a presentation about how affiliates can get their hands on various materials from game providers at a low cost or even for free. He will also be slightly touching the topic of streamers and how their cooperation with good game providers can be mutually beneficial.
You can expect a handful of topics to be discussed in detail during Kyiv igaming affiliate conference, such as:
The African gambling market: What is it and is it profitable?
How to get maximum quality traffic from an affiliate network?
Why advertisers and affiliates need to work closely to reach the maximum result?
Kyiv's igaming affiliate conference will be packed with interesting presentations and it is a great event to get your foot into the path of real affiliate marketing.
Interested in attending the event? Snatch these last tickets ASAP at: https://affiliateconf.com.ua/en/registration
Excited to meet Jan Urbanec, CEO of Endorphina, in person? Reach the company at mail@endorphina.com and schedule your meeting with Jan.
For more information about the game provider Endorphina, visit their website at: https://endorphina.com/