eSports and Gaming Platform Zengaming Signs with AU10TIX for 2nd Generation ID Authentication & Onboarding Automation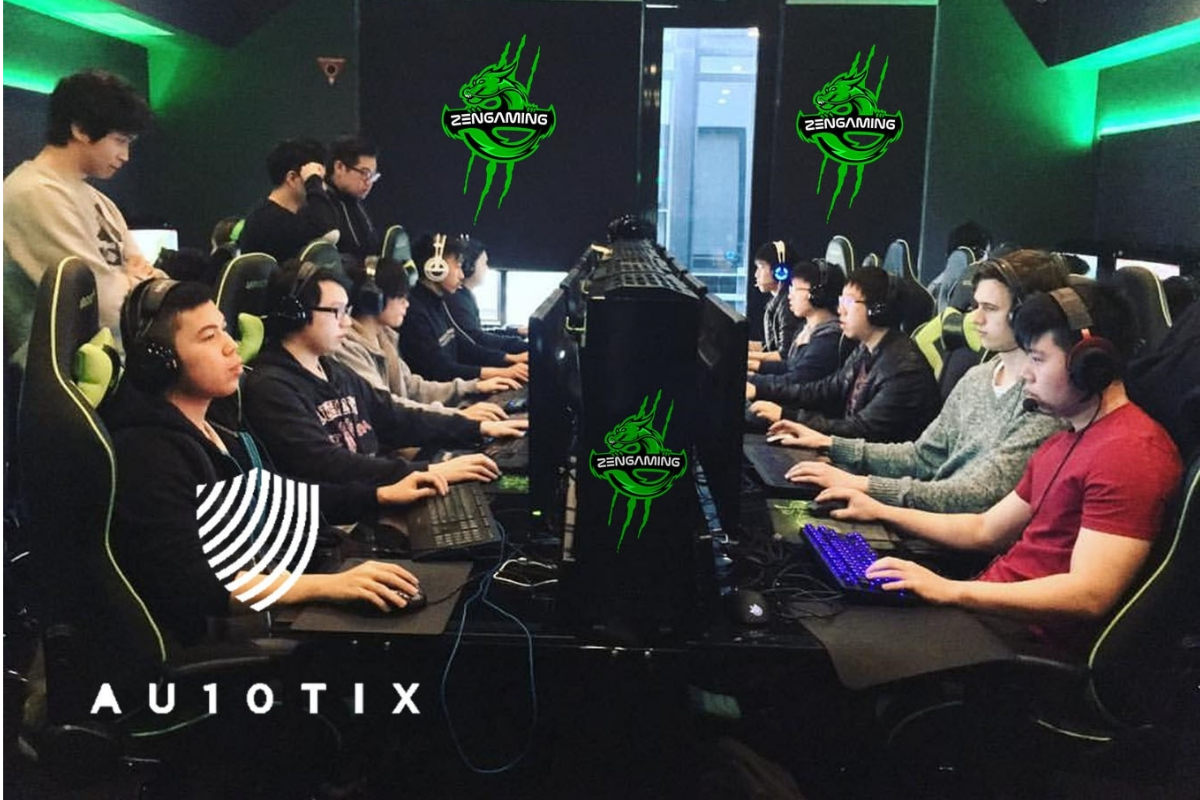 Reading Time:
3
minutes
AU10TIX will power eSports and gaming Social Network, Zengaming (Zen Gaming) with automated forensic-level forgery, counterfeiting and collateral risk detection in customer-submitted ID document images, as well as retrieving ID document content required for KYC.
Zengaming has chosen AU10TIX following comparative testing against other solutions, where AU10TIX 2nd generation technology has detected image manipulations that other systems failed to detect. AU10TIX technology is already used by major brands in a broad range of markets and geographies also thanks to a proven superior ability to handle borderline quality images, hence increasing customer conversion rates. AU10TIX solution portfolio includes all essential building blocks of customer onboarding in KYC regulated markets. These include the handling of ID documents, biometric Selfie-to-ID face matching with advanced anti-spoofing Liveness detection, identity data verification and PEP/Sanction screening, etc. AU10TIX also offers clients SDKs that can improve the capturing of ID documents and faces at a level suitable for forensic-level authentication.
"We chose AU10TIX technology first and foremost based on its superior ability to detect sophisticated fraud that others failed to detect," says Jimi Gecelter, CEO of Zengaming: "The gaming industry is continuously threatened by sophisticated fraud attempts, which is why we put effective fraud protection at the top of our priorities. When put to the test, AU10TIX 2nd generation technology has proven clear superiority, detecting more fraud and converting customer submitted images to workable onboarding records. We are now able to offer our customers with the strongest fraud protection, while making onboarding much faster and simpler."
"We are happy to welcome Zengaming to our growing family of clients," says Ron Atzmon, Managing Director of AU10TIX: "We are also happy to have proven yet again better than any other solution in a challenging head to head shootout. AU10TIX BOS is deployment-ready for eSports and gaming, already demonstrating its ability to combine better fraud protection and regulatory compliance, while improving operating efficiency, saving costs, and streamlining customer experience."
"Gaming, eSports and related markets are seeing ever increasing threat from fraudsters. At the time, regulatory demands increase, and operating efficiency becomes a competitive edge," says Ofer Friedman, VP Marketing of AU10TIX: "This is a technology designed for the new types of fraud Gaming sees. Especially genuine-stolen-Personal-Data based Photoshop-ed counterfeits that can pass conventional ID "Verification" solutions, let along back office examination. AU10TIX 2nd generation technology whose roots are in solutions for airport security and border control, has been designed from the onset for deeper fraud protection. It goes forensic, it is 100% automatically, and at it does so with response times similar to what standard solutions take to extract data and run logical-only checks. Actually, Zengaming is now powered with the same technology that powers the best equipped global players."
About Zengaming:
Zengaming is a gaming company founded in 2015, set out to create products that will bring value to eSports enthusiasts and gamers worldwide. Zengaming's most recent product Lootbear.com is a one of its kind virtual item marketplace that enables users to rent virtual items from each other for a fixed monthly price. This innovative idea makes virtual items accessible for everyone, gamers no longer need to spend hundreds of dollars on in game items, now they can rent them for just a fraction of the price. The product was released last year and already has over 10M hours of rented items and hundreds of thousands of users. Lootbear is the fastest growing marketplace in gaming and the only that offers rental service.
About AU10TIX:
AU10TIX Limited, a fully owned subsidiary of ICTS International N.V, deals with the authentication and digitization of identifying documents including Passports, identity cards, driving licenses and other complementary identifying documents. The company specializes in implementing hardware & software based applications used for scanning, identifying, content retrieval, authentication and validation of identifying documents. AU10TIX is a pioneer of all-channel (front-end and online) ID authentication and processing solutions. The company's products drastically reduce identifying document-based fraud, reducing the costs associated with client processing and enabling effective regulatory compliance, while making the sales and support operations speedier and considerably more efficient.
For more information, visit www.au10tix.com
Source: AU10TIX
Esports Gambling Website Rivalry Partners with MoonduckTV to Give Fans a Way to Watch $33.5M+ Esports Event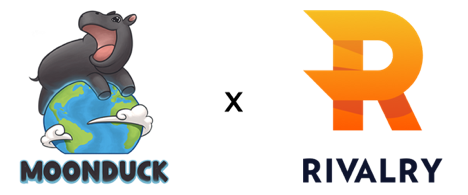 Reading Time:
1
minute
As the esports scene continues to grow, eighteen of the world's best teams are coming together from August 15th – 25th to battle for their share of a $33,500,000+ prize pool. This annual event, known amongst fans of the popular esport Dota 2 as TI9, short for The International 2019, has been held in Seattle for 6 of the last 7 years, with the 2018 event held in Vancouver. This 2019 edition makes its way to the other side of the world to host city Shanghai.
TI9 being based in Shanghai has fans thrilled in China and other Eastern time zones but has left those in European and Western time zones searching for viewing options as they find themselves 12 to 15 hours behind Shanghai, often sleeping while their favorite teams and players battle for the title.
Renowned Dota 2 esports broadcaster MoonduckTV has partnered with Rivalry.com to host the Jungle Jam in Denver, Colorado for fans who want to enjoy the main event of TI9 but not disrupt their lives too dramatically. Hundreds will attend the event in person while hundreds of thousands will watch the stream online through Twitch.
Some of the best casters and analysts in the world will descend upon Denver to add their own personal flair to
European teams join the next season of Forge of Masters WePlay! League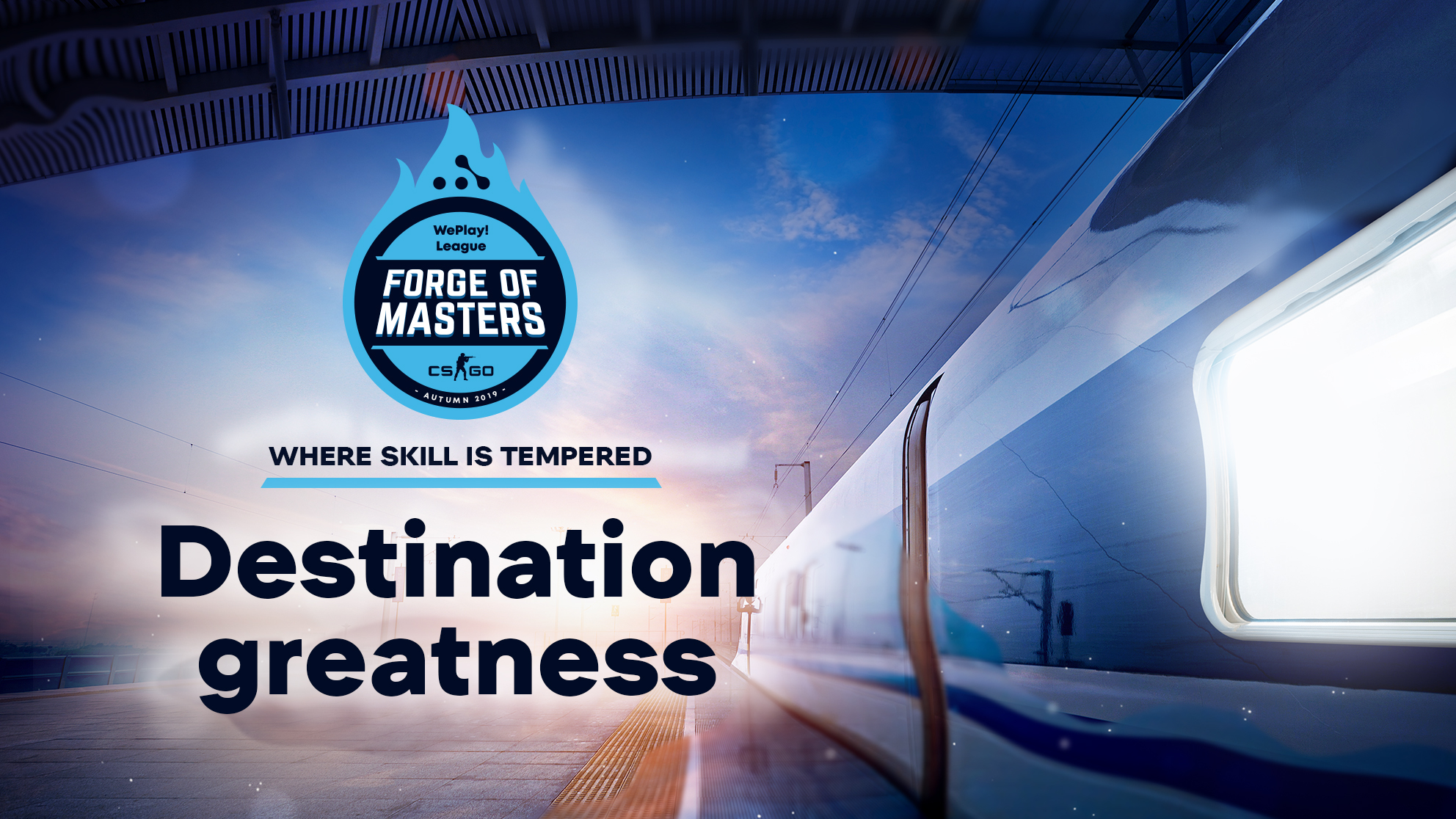 Reading Time:
2
minutes
New-season of the CS:GO league with the $100 000 prize pool will be held in autumn 2019 and culminated with a LAN final in WePlay! esports arena in Kyiv
Forge of Masters league, having the purpose to give regional tier-2 and tier-3 teams an opportunity to grow out of the shadows of the top-tier teams, will resume very soon: the open qualifiers will start on September 14 and the grand final will take place during the LAN-finals on November 17, 2019. The first season was targeted at teams from the CIS, so with the second season organizers decided to expand the pool of participants – now teams from Europe can try their strength fighting for a share of the prize pool and the championship of the league.

League format 

The second season will welcome 24 teams – 12 from the CIS and 12 from Europe. The competition will have open qualifiers followed by the group stage. It will run online with three stages using the Single Elimination system.

During the first stage, all teams will be split into six groups – three for each region. The teams taking first places in their corresponding groups will advance to the LAN-final of the second season. The squads placing second in the groups will go to the third stage of the online competition and the squads placing third – to the second stage. Based on the results of the second and third stages of the group stage, we will know the teams going to the LAN-final.

8 teams will play in LAN-final and 2 GSL groups will be divided into four 4 teams with Single Elimination playoffs.

The second season dates 

The first phase of the open qualifiers for Europe and the CIS will run on September 14 and 15, while the second phase – September 21 and 22, 2019. You will be able to enjoy a live broadcast of the group stage matches starting October 1 to November 3, 2019:
First phase: October 1 — October 13, 2019
Second phase: October 18 — October 19, 2019
Third phase: November 1 — November 3, 2019
The LAN-final of the second season of Forge of Masters WePlay! League will take place on WePlay!'s new esports arena on November 15 to 17, 2019. The exact location and detailed schedule will be announced later.
Prize pool 
Total prize pool of the season of Forge of Masters WePlay! League will be $100,000, and will be distributed among the finalists as follows:
1st place: $50,000
2nd place: $20,000
3-4th places: $10,000
5-6th places: $3,000
7-8th places: $2,000
Once again, the main goal behind the Forge of Masters WePlay! League is to give the regional team an opportunity to grow in a healthy competitive environment by participating in regular tournaments.
Find more details about the league at weplay.tv and in our social media: Reddit, Instagram, and Twitter.
For the partnership and brand integration queries, email us at: placeme@weplay.tv
#WePlay #ForgeofMasters #WPL #WePlayCSGO
Source: WePlay! Esports press office
Estars Launches New Interactive Gaming Platform for its Majors Events in 2019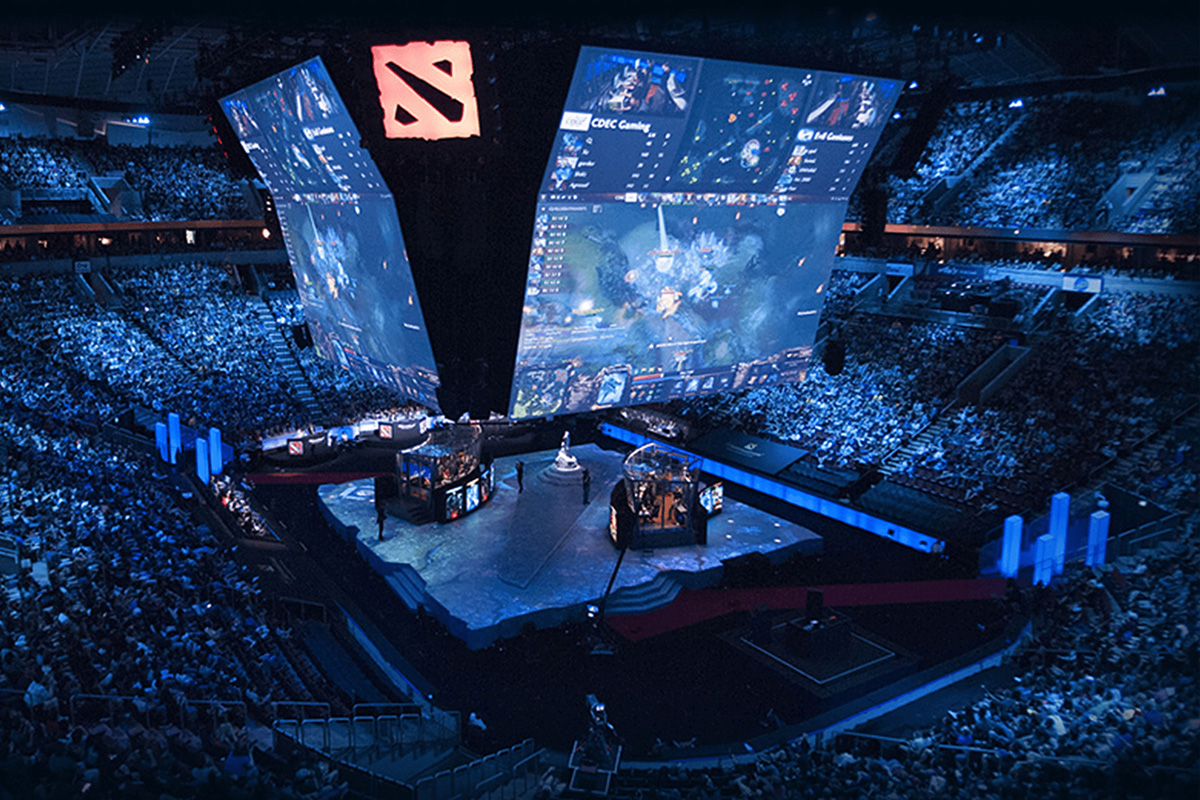 Reading Time:
2
minutes
Estars, the leading production company for esports and video games, has launched a new interactive, free-to-play gaming platform with more than $20 million in prizes for its Majors Events in 2019.
On Estars, users are able to compete and connect with their favorite games, players, streamers and teams through free prediction-based contests. Special promotional contests allow users to win real-world prizes and exclusive in-game items. To play, users enter contests and select their predicted outcomes of various esports matches and tournaments to enter to win prizes. After a user selects their picks, they can watch the matches live on Estars to see how their selections are performing in real-time.
"We are thrilled to offer a new, unified experience from developer to fan, and launch it in a really big way. Not only does this platform allow users to engage in some of the top esports competitions, but fans now have an even more enhanced viewing experience and the opportunity to win as much as the professional players or teams they love to watch," Bart Barden, Estars Managing Director said.
Estars users also have the opportunity to collect Stars, the platform's virtual currency, by winning contests, watching ads, winning daily bonuses and more as they compete in more than fifteen available games.
"As the esports community continues to grow, we see Estars providing a new way to connect game developers, sponsors, teams and streamers to a coveted audience. Teams, players and streamers continue to lead the growth of esports and the gaming community, and we are happy to provide our partners new ways to connect with fans and increase engagement as we expand offerings within the industry through gamified viewing experiences, unique leaderboards and more," Jeff Liboon, Estars president and co-founder said.
Estars is available on all mobile and desktop web browsers across 46 U.S. states. Users in eligible jurisdictions must be at least 16 years or older to play on Estars and 18 years or older to play for a chance to win real-world prizes.