eSports and Gaming Platform Zengaming Signs with AU10TIX for 2nd Generation ID Authentication & Onboarding Automation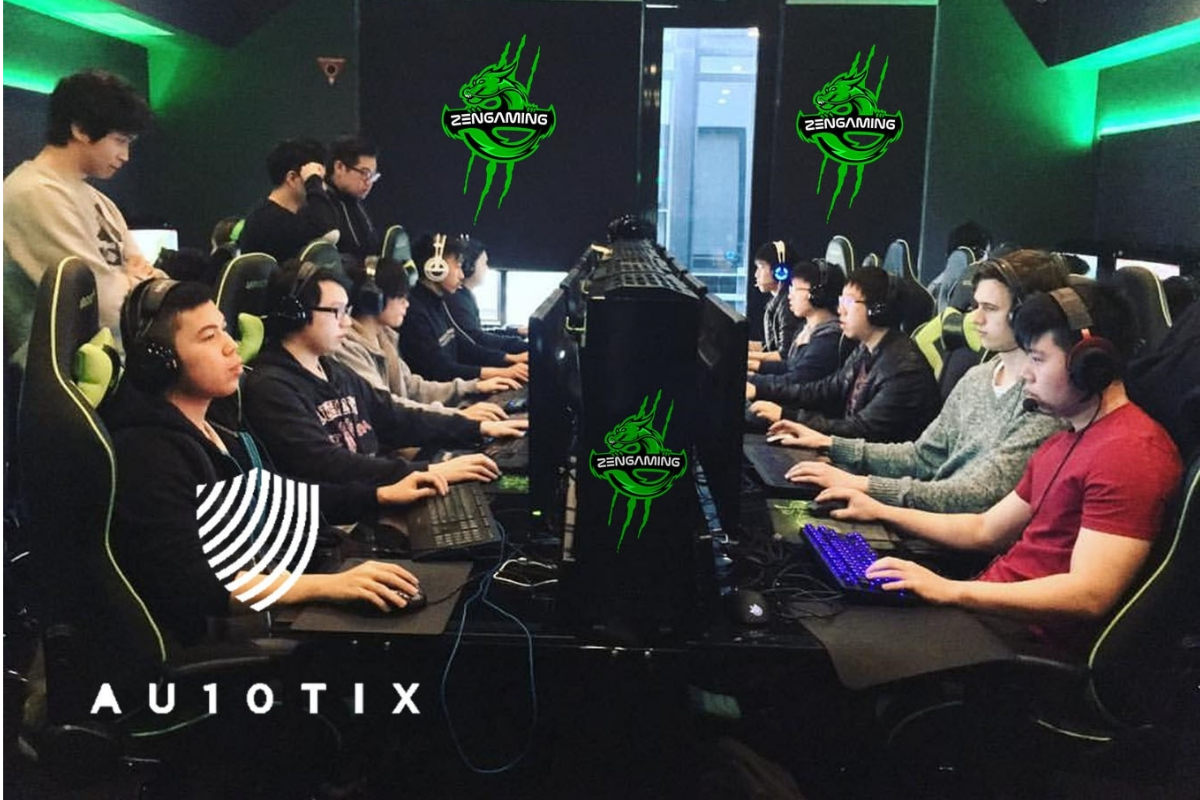 Reading Time:
3
minutes
AU10TIX will power eSports and gaming Social Network, Zengaming (Zen Gaming) with automated forensic-level forgery, counterfeiting and collateral risk detection in customer-submitted ID document images, as well as retrieving ID document content required for KYC.
Zengaming has chosen AU10TIX following comparative testing against other solutions, where AU10TIX 2nd generation technology has detected image manipulations that other systems failed to detect. AU10TIX technology is already used by major brands in a broad range of markets and geographies also thanks to a proven superior ability to handle borderline quality images, hence increasing customer conversion rates. AU10TIX solution portfolio includes all essential building blocks of customer onboarding in KYC regulated markets. These include the handling of ID documents, biometric Selfie-to-ID face matching with advanced anti-spoofing Liveness detection, identity data verification and PEP/Sanction screening, etc. AU10TIX also offers clients SDKs that can improve the capturing of ID documents and faces at a level suitable for forensic-level authentication.
"We chose AU10TIX technology first and foremost based on its superior ability to detect sophisticated fraud that others failed to detect," says Jimi Gecelter, CEO of Zengaming: "The gaming industry is continuously threatened by sophisticated fraud attempts, which is why we put effective fraud protection at the top of our priorities. When put to the test, AU10TIX 2nd generation technology has proven clear superiority, detecting more fraud and converting customer submitted images to workable onboarding records. We are now able to offer our customers with the strongest fraud protection, while making onboarding much faster and simpler."
"We are happy to welcome Zengaming to our growing family of clients," says Ron Atzmon, Managing Director of AU10TIX: "We are also happy to have proven yet again better than any other solution in a challenging head to head shootout. AU10TIX BOS is deployment-ready for eSports and gaming, already demonstrating its ability to combine better fraud protection and regulatory compliance, while improving operating efficiency, saving costs, and streamlining customer experience."
"Gaming, eSports and related markets are seeing ever increasing threat from fraudsters. At the time, regulatory demands increase, and operating efficiency becomes a competitive edge," says Ofer Friedman, VP Marketing of AU10TIX: "This is a technology designed for the new types of fraud Gaming sees. Especially genuine-stolen-Personal-Data based Photoshop-ed counterfeits that can pass conventional ID "Verification" solutions, let along back office examination. AU10TIX 2nd generation technology whose roots are in solutions for airport security and border control, has been designed from the onset for deeper fraud protection. It goes forensic, it is 100% automatically, and at it does so with response times similar to what standard solutions take to extract data and run logical-only checks. Actually, Zengaming is now powered with the same technology that powers the best equipped global players."
About Zengaming:
Zengaming is a gaming company founded in 2015, set out to create products that will bring value to eSports enthusiasts and gamers worldwide. Zengaming's most recent product Lootbear.com is a one of its kind virtual item marketplace that enables users to rent virtual items from each other for a fixed monthly price. This innovative idea makes virtual items accessible for everyone, gamers no longer need to spend hundreds of dollars on in game items, now they can rent them for just a fraction of the price. The product was released last year and already has over 10M hours of rented items and hundreds of thousands of users. Lootbear is the fastest growing marketplace in gaming and the only that offers rental service.
About AU10TIX:
AU10TIX Limited, a fully owned subsidiary of ICTS International N.V, deals with the authentication and digitization of identifying documents including Passports, identity cards, driving licenses and other complementary identifying documents. The company specializes in implementing hardware & software based applications used for scanning, identifying, content retrieval, authentication and validation of identifying documents. AU10TIX is a pioneer of all-channel (front-end and online) ID authentication and processing solutions. The company's products drastically reduce identifying document-based fraud, reducing the costs associated with client processing and enabling effective regulatory compliance, while making the sales and support operations speedier and considerably more efficient.
For more information, visit www.au10tix.com
Source: AU10TIX
GammaStack Introduces All-Inclusive Esports Tournament Platform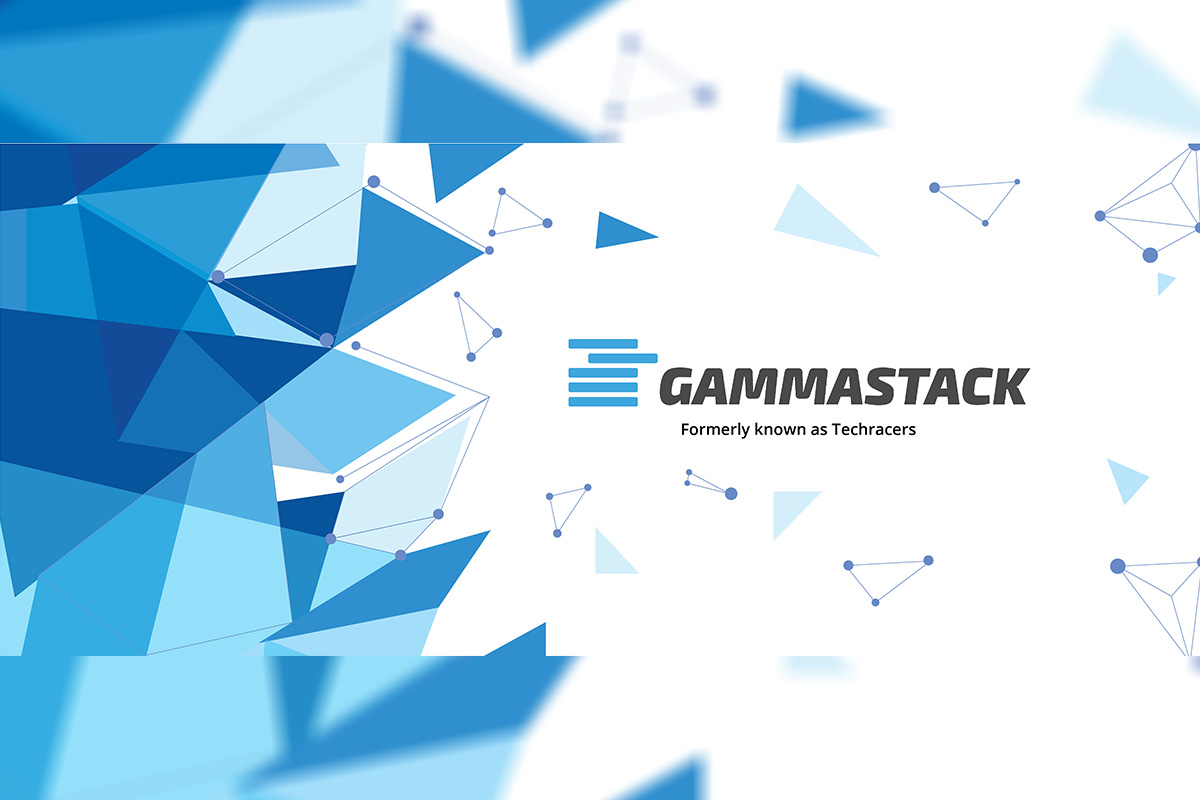 Reading Time:
< 1
minute
GammaStack has commenced a new phase of iGaming software development by the launch of an all-inclusive Esports tournament platform.
Being the epitome of industry-leading innovations, award-winning developments and valuable clientele, GammaStack has successfully climbed great heights of success in iGaming industry. The saga of their glory keeps on moving forward at an amazing pace with the sports betting software, fantasy sports software, online casino software and now the Esports tournament software development.
"We are excited with the new launch and looking forward towards assisting an array of entrepreneurs in accelerating the success of their Esports businesses," Dilip Chouhan, CSO of GammaStack said.
Along with a plethora of features, they integrate on-demand additional features as per the brand identity. The Esports software covers a myriad of titles and tournaments including Counter Strike, Call of Duty, WarCraft, League of Legends, Call of Duty World League and so on.
The Esports platform is developed by a team of technically-proficient individuals who have hands-on expertise in bleeding edge technologies.
They are connected with some of the trusted data partners including Twitch, Steam, Riot Games, Betradar, Stats and so on. Some of their customers include Nairabet, BetSnap, Bitpunter, Bwinner and many more.
GFINITY ARENA TO HOST NBA 2K LEAGUE EUROPEAN INVITATIONAL DEC. 13-14 IN LONDON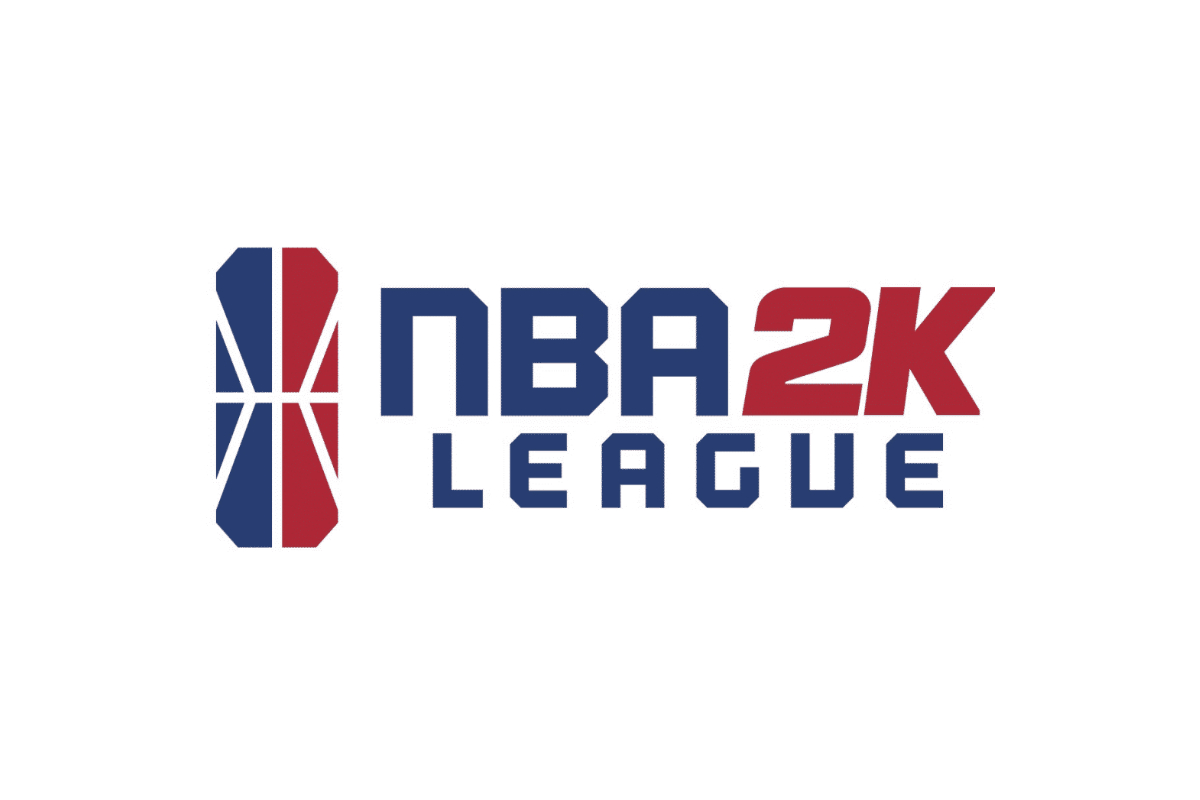 Reading Time:
2
minutes
WHAT:
The NBA 2K League, a professional esports league co-founded by the NBA and Take-Two Interactive Software, Inc. and the first official esports league operated by a U.S. professional sports league, will host the NBA 2K League European Invitational, the league's first-ever qualifying event in Europe.
The two-day event will be held at Gfinity Arena in London – home to some of the U.K.'s leading esports events – and will feature 20 of the best NBA 2K players from Austria, Belgium, France, Germany, Spain, Turkey and the U.K.
The event, which will identify several elite players who will become eligible for the 2020 NBA 2K League Draft, will see players competing over two days of gameplay, including scrimmages and a double-elimination tournament, and participating in interviews with league representatives and team managers. The double-elimination tournament on Dec. 14 will be livestreamed on the NBA 2K League's Twitch and YouTube channels.
WHO:
Twenty of the best NBA 2K players from Austria, Belgium, France, Germany, Spain, Turkey and the U.K.
NBA 2K League Managing Director Brendan Donohue
Knicks Gaming center and U.K. native Harry "HazzaUK" Hurst
WHEN: Friday, Dec. 13 – Saturday, Dec. 14; Media can attend during the following times:
Friday, Dec. 13 from 4:00 p.m. – 7:30 p.m. – Scrimmages
Saturday, Dec. 14 from 10:00 a.m. – 8:00 p.m. – Double-elimination tournament
NBA 2K League Managing Director Brendan Donohue media availability – Friday, Dec. 13 and Saturday, Dec. 14 from 2:00 p.m. – 2:30 p.m.
European Invitational players and Harry "HazzaUK" Hurst media availability – Friday, Dec. 13 from 5:15 p.m. – 6:15 p.m., Saturday, Dec. 14 from 7:15 p.m. – 8:00 p.m.
WHERE:
Unit 13 Fulham Broadway Retail Centre
Fulham Road London SW6 1DN
CREDENTIALS/TICKET INFORMATION:
Fans can attend for free by registering at https://n2kleuropeaninvitational.splashthat.com/.
Media are welcome to attend; Interview opportunities are available with players, coaches and executives.
Interview requests outside of the designated media availability will be evaluated on a case-by-case basis onsite.
Media must RSVP to Ignasi Castello (

[email protected]

) and Cath Shefford (

[email protected]

).
Talent Lineup for WePlay! Bukovel Minor 2020 Regional Qualifiers Announcement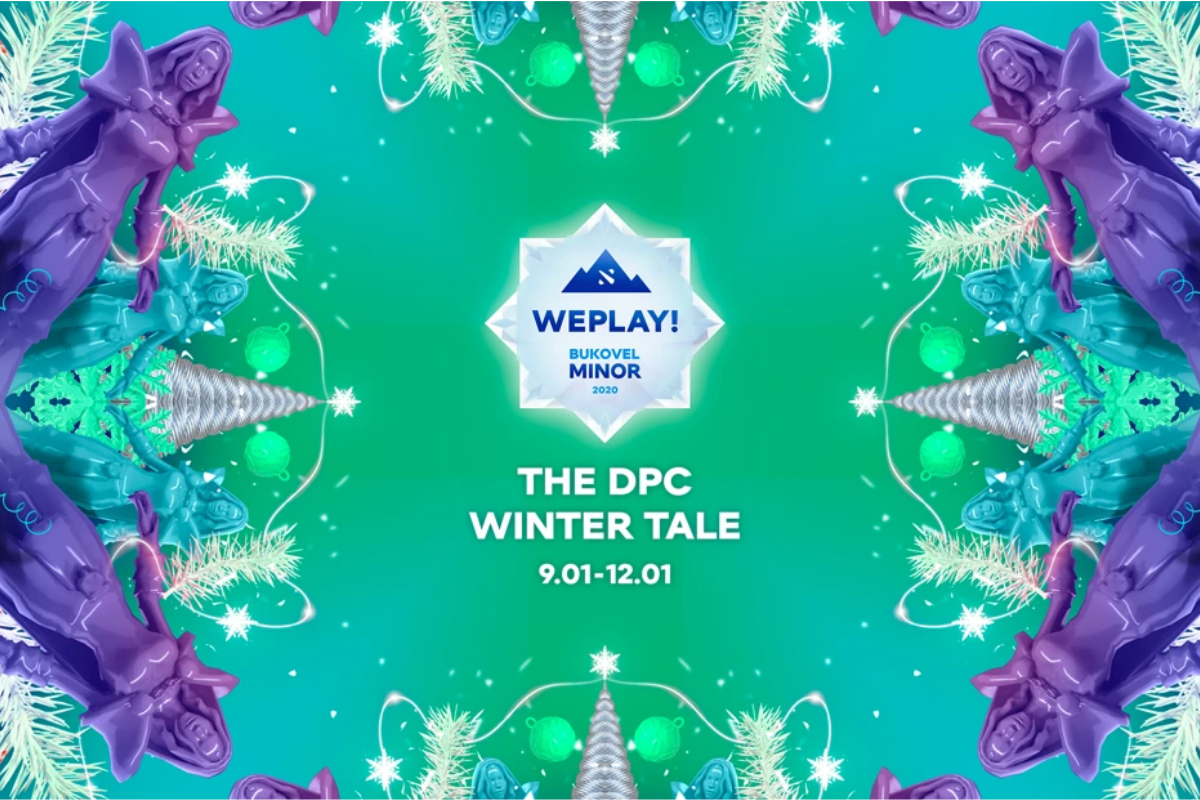 Reading Time:
< 1
minute
Talent crew that will be covering regional qualifiers for the second Minor of 2019/2020 DPC-season.
The Dota 2 tournament WePlay! Bukovel Minor 2020 will be taking place on January 09-12, 2020, in tourist complex "Bukovel" (Ukraine). Regional qualifiers to the event will be played between December 05 and 06 to decide the eight participants. We would like to present the talent crew that will be covering the qualifying matches for the international audience.

Europe
Shannon "SUNSfan" Scotten Twitter

Troels Lyngholt "syndereN" Nielsen Twitter

Jack "MoFarah" Williams Twitter

Rikumikko "T-PANDA" Kangasmäki Twitter
CIS
Jared "Nomad" Bajina Twitter

Rasmus "MISERY" Filipsen Twitter

Darren "KillerPigeon" Elmy Twitter

Dominik "Black^" Reitmeier Twitter
North America
Andrew "Zyori" Campbell Twitter

Alexandra "Sheepsticked" Roberts Twitter

Nick "BreakyCPK" Caras   Twitter

Donnie "Elevated" Chell Twitter
South America
Murielle "Kips" Huisman Twitter

Michelle "Moxxi" Song Twitter

Robbie "Robnroll" Blakeman Twitter
China
Dominik "Lacoste" Stipić Twitter

Gareth Luke "Gareth" Bateson Twitter

Andrew "PartyPetee" Nester Twitter
SEA
Treephob "Xyclopz" Tiangtrong Twitter

Admir "lizZard" Salkanović Twitter

Darren "KillerPigeon" Elmy Twitter

Matt "Danog" Joyce Twitter

Luke "CNC" Pate Twitter
You can follow the qualifiers on Twitch via the following channels:
WePlay! Esports En Twitch Main

WePlay! Esports En Twitch 2

WePlay! Esports En Twitch 3

WePlay! Esports En Twitch 4
#WePlay #WePlayDota2 #WePlayMinor #BukovelMinor
Source: WePlay! Esports Press Office