Digitain expands Africa presence with Westernbet partnership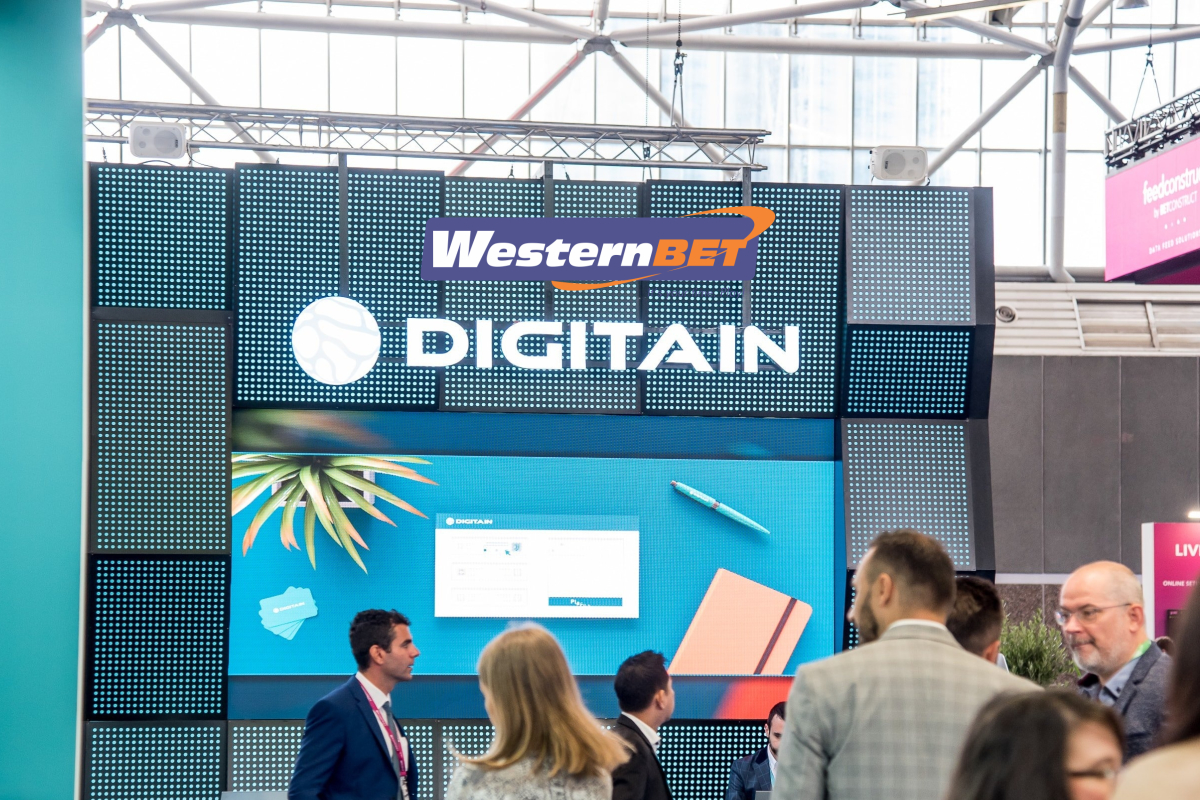 Reading Time:
2
minutes
Platform provider signs with leading Nigerian operator
Leading multi-channel sports betting and casino platform provider Digitain has integrated with Nigerian operator Westernbet.
Digitain's latest agreement sees the company continue its rapid expansion on the African continent with its award-winning full turnkey solution. Encompassing sportsbook, casino, payment gateways, sports data and statistics, Westernbet is also set to benefit from Digitain's full-service enterprise tools for mobile, desktop and retail channels.
The integration brings with it a fantastic opportunity for the company to enter into the Nigerian market; world-renowned for its dedicated football fans and legions of punters, while introducing Westernbet's fans to one of the world's leading sportsbook offerings.
Covering 65 sports and 7,500 leagues, it offers more than 3,000 betting markets, covered by over 400 in-house risk managers and sports traders. Westernbet will be able to offer odds on 35,000 live events each month, with a casino solution that boasts more 3,000-plus games from major casino suppliers (such as Novomatic, Microgaming, NetEnt and Playson).
Commenting on the deal, Ajay Tripathi, Managing Director of Westernbet said: "We are happy to announce our agreement with Digitain, and to have their Full Turnkey Solution.
"The technical solutions of the Sportsbook, as well as Scoreboards on our website display real-time match details using graphics and statistics are intuitive and easy to use, and are sure to be a real hit with our players from day one."
Suren Khachatryan, Digitain CEO, said: "We are delighted that our industry-leading solution is going from strength-to-strength the world over. Africa is a key market for us and we're looking forward to this being the first of a few announcements on the continent in the coming months. Stay tuned for more news soon enough!
The announcement follows a particularly busy few months for Digitain, which has seen it expand its global footprint from Europe, through Asia and on to LatAm as well as Africa, as well as the opening of its first UK office.
BMM Testlabs Attends ICE Africa 2019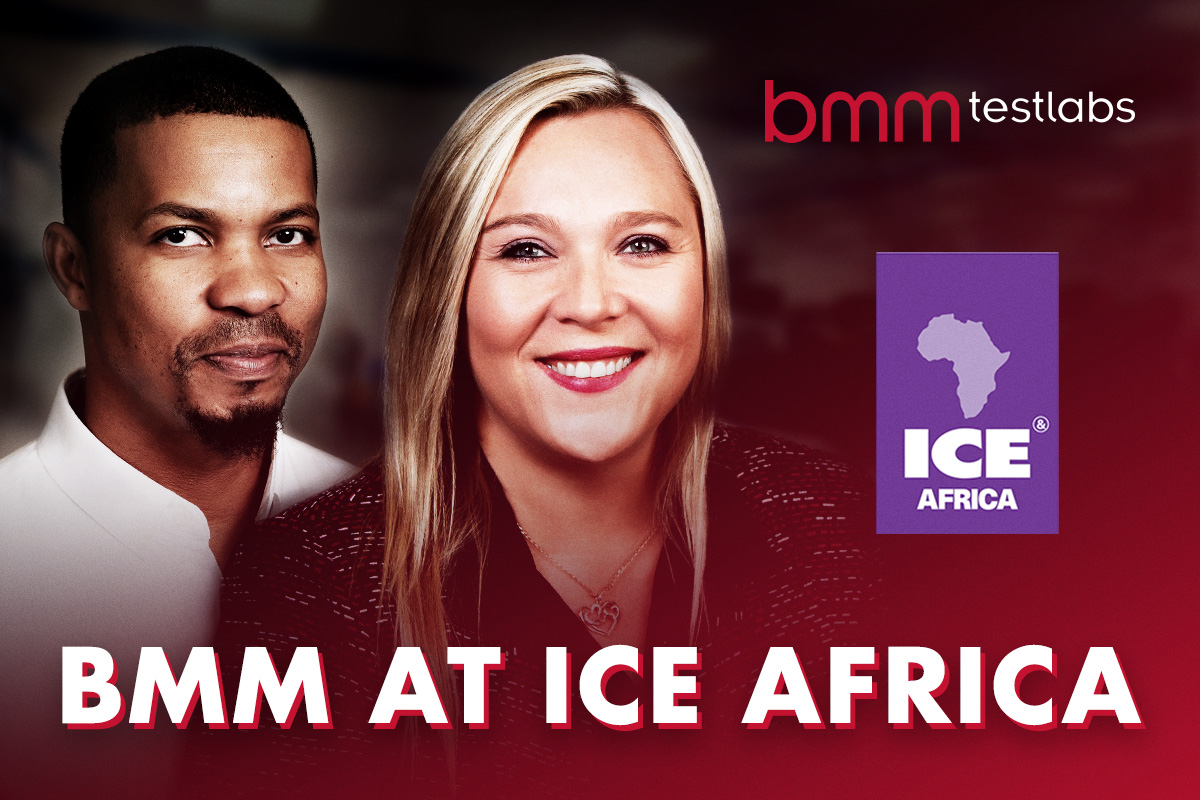 Reading Time:
1
minute
BMM Testlabs, the world's leading gaming test lab and product compliance consultancy, was pleased to attend ICE Africa 2019 at Sandton Convention Centre in Sandown Sandton, South Africa on October 2-3.
VP, Operations and Sales, Zeena Rossouw commented, "2019 has been another growth year for BMM South Africa. Our market opportunities are increasing because of our new licenses and acceptance in emerging African jurisdictions. We know that by attending important shows like ICE Africa, we meet and network with current and potential clients as the go-to test lab in the region. This year, I am honored to have been nominated to participate in the Women in Gaming breakfast and be featured as one of 30 women in gaming in Africa and South Africa."
EVP and General Manager, Australia and Asia Pacific, Kirk White added, "We are very proud of Zeena to be recognized for her success in the industry. Technical Compliance Manager, Obed Mathabe and PSD Manager Sifiso Sibiya will be joining Zeena at the show to support our growth and increase BMM's presence in the South Africa and Africa market. With our great team and understanding of compliance of all Africa's regulated gambling market, BMM will continue to be the test lab of choice in the region.
2nd edition of ICE Africa opens its doors to the continent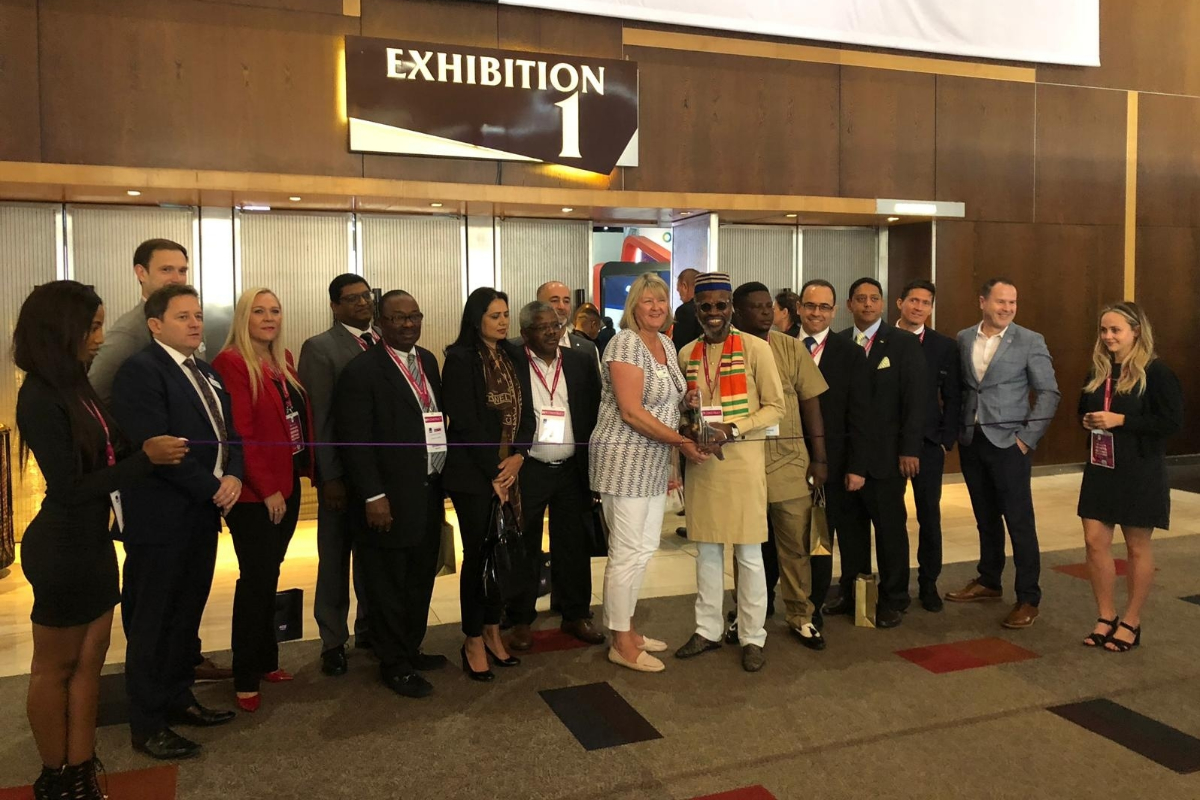 Reading Time:
2
minutes
Pre-registered delegates from a total of 29 African nations were expected to pass through the doors at the Sandton Convention Centre following the opening of the second edition of ICE Africa on Wednesday 2nd October. The ribbon cutting ceremony attended by some of the industry's leading dignitaries, signalled the beginning of the annual two day event which serves as a platform for 72 exhibitors and provides 15 hours of targeted learning delivered by a talent pool of over 60 thought leaders.
Speaking at the opening, Kate Chambers, Managing Director of organiser, Clarion Gaming welcomed attendees and stated: "When Clarion Gaming was asked to create and organise an event for the industry in Africa our vision was to help establish the foundations for future growth. In other words we weren't simply concerned with staging an event which satisfied short term objectives. Our aim was to work with existing stakeholders and to use the influence and reputation of the ICE brand to help create a sustainable and successful future within an environment in which we could bring together the international industry's most respected thought leaders alongside the innovators whose products and services make this sector so dynamic and exciting."
She continued: "There's no doubt that ICE Africa has developed and grown to be an invaluable focal point for the industry, providing a professional meeting place for the a-z of gaming on the continent. It provides a great opportunity for operators, regulators and suppliers to meet, network, share best practice and see the very latest gaming products and services.
"Before declaring the show open I would like to thank the team at Clarion Gaming for bringing ICE to Africa in such a professional way. To John Kamara who has been a fantastic event ambassador and to our friends in the media who serve as critical friends. Edward Lalumbe, in his capacity as Chief Operating Officer, Gauteng Gambling Board, was a great advocate for what we are trying to achieve. In June we learned of his passing following a tragic accident which also cost the life of his wife. ICE Africa owes an awful lot to Edward and I am sure he would be proud to see how it is showcasing the industry and helping to shape its future."
Nigerian Law Firm predicts businesses will thrive by 'embracing the community of operation' at ICE Africa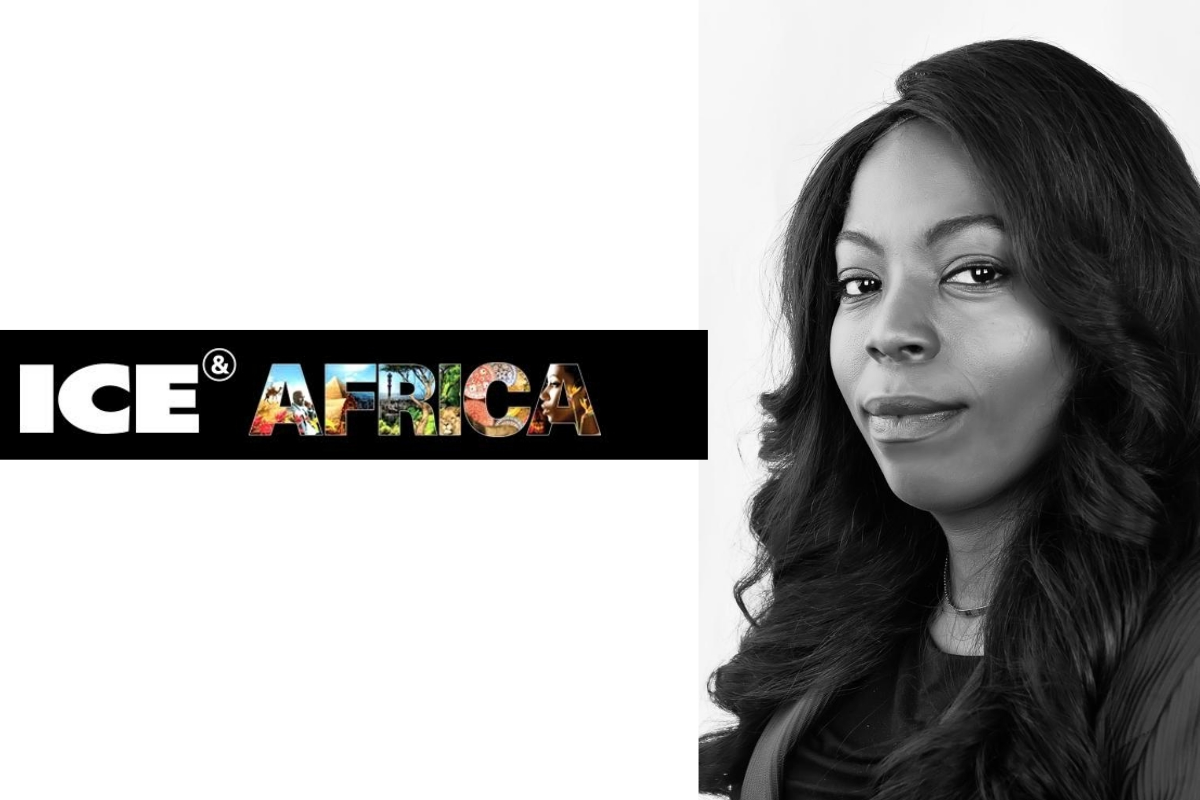 Reading Time:
4
minutes
The enhanced focus on responsible gambling ahead of this year's ICE Africa has been hailed by Nigerian legal expert Olafadeke Akeju, Partner at WYS Solicitors, as evidence that the continent's gaming industry is evolving but that more needs to be done by both regulators and operators working in unison. An ICE Africa Champion, Akeju explores why the idiosyncrasies of each nation matter, the power of community and why the small print needs to be bigger!
What are your key goals in terms of developing Nigeria's position on the continent?
As an industry consultant with both a regulatory and an advisory background, my aim is to enlighten as much as possible on the existing regulatory, operational and licencing framework in Nigeria and provide adequate information for prospective investors and providers interested in the Nigerian market.
How would you assess the key market dynamics?
We are likely to witness mergers, acquisition and consolidation in the gaming industry in the short term. Also, the stalemate that persists in the regulatory framework and licencing process in Nigeria is getting attention with a view to achieving a sensible resolution.
There is a renewed focus on responsible gaming, in your eyes how do you achieve the balance between social responsibility and enabling business to operate in a competitive environment?
The call for responsible gaming shows that the market is evolving and that the focus is shifting from having an effective licencing process to the assessment of gaming as a business and its impact on the society. Stakeholders have to recognize that business will thrive when it is embraced by the community. The rising general perception that the adverse effect of gaming exceeds its benefit to society, is a pointer that operators and regulators are not doing enough.
A combination of regulatory policies and social responsibility initiatives by operators is required to find the missing balance. Operators must be seen to contribute to the development of the community. Gaming businesses must offer more than employment opportunities and a source of income to be considered socially responsible. No doubt every business has its negatives, but operators must actively contribute to the clean-up of the adverse effect of gambling especially gambling addiction and actively promote self-exclusion. Advertisements aimed at enticing patronage should also include messages condemning addiction and emphasize responsible gaming. It is not enough to have this in small prints of the terms and conditions.
Gaming companies cannot rely on the lack of a regulatory directive on responsible gaming. A knee jerk reaction to impose regulation may erode the industry or prohibit gaming as seen in some parts of the continent. As a consequence, regulatory policies must ensure that all stakeholders collectively protect the vulnerable among us and give fair returns back to players. The industry must not sacrifice moral decency on the altar of profit.
Do you feel regulation can ever keep pace with an industry powered by technology?
Technology drives most human interaction and activities; it is not peculiar to the gaming industry. If legislation or regulation of other sectors keeps pace with technology, then the gaming industry should not be left out.
The challenge with legislation in many African countries is that it pre-dates the online era and sports betting as a business. A number of African countries put regulation in place in the last decade and regulators are still grappling with understanding the operation of technology driven gaming while also required to provide regulation to operators of the business. Also, lack of access to study the operations of sports betting businesses and an independent monitoring/appraisal system makes it difficult for regulators to perform optimally.
The good thing about technology is that it also provides access to resources which regulators and law makers should utilize to learn more about the operation of online gaming while studying the framework in more developed jurisdictions. ICE Africa presents a platform to compare notes with fellow regulators, providers and key stakeholders in the industry.
In Nigeria, changes in regulation of complementary sectors has a positive impact on gaming industry regulation. For instance, the introduction of an aggregator system in the telecoms sector by the Nigerian Communication Commission (NCC) requires all mobile transactions to pass through an aggregation platform. The implication is that gaming regulators can collaborate with the NCC to access gaming related transactions on mobile platforms.
For African countries in the process of amending gaming laws and developing a national gaming policy, the emphasis must be on providing a flexible legislative framework which empowers regulators in consultation with stakeholders to develop policies and introduce processes in response to technological advancement.
WYS works with regulators, government agencies, operators and investors, service providers and suppliers across the gaming and gambling spectrum, what does ICE Africa represent to you?
ICE Africa is a credible initiative that offers networking and learning opportunities for industry stakeholders. The exhibition aspect of the event provides a platform to meet with various product, software and complementary service providers and to compare offerings; this would otherwise be beyond the reach of many operators and stakeholders.
More specifically, the event must be customized to the specific needs of the continent. Despite its obvious similarities, Africa is rife with differences, peculiarities and individualities by countries and regions which must be incorporated into the ICE Africa offering. Effort must be made to continue to identify and address front burner issues on the continent.
Product and service providers participating at ICE Africa must also seize the opportunity to identify Africa's peculiarities and offer products/services tailored for the African market.