Runtime.gg Launches Liquid Meal, a Ready-to-Drink Complete and Balanced Meal for Gamers and Esports Players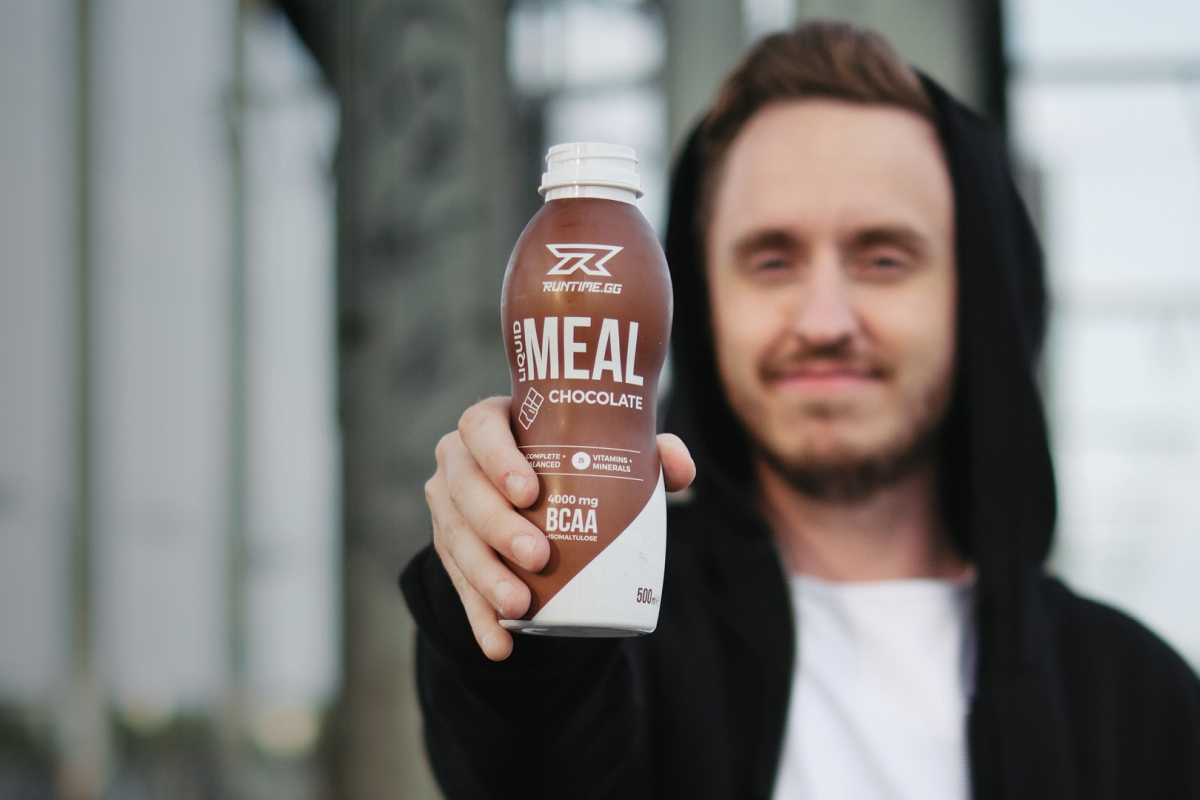 Reading Time:
2
minutes
Runtime.gg, the leading nutrition company in gaming and esports, announced that it has launched its Liquid Meal, a ready-to-drink complete and balanced meal for gamers to optimize performance and satisfy hunger. Increasingly more esports athletes are training in a similar fashion as traditional athletes and the Runtime.gg product portfolio is equipped with ingredients that complement the rigorous training of esports athletes by offering convenient and comprehensive nutrition to improve both health and performance.
Runtime.gg creates nutrition solutions to meet the specific needs of gamers and offer healthier food and beverage alternatives. Developed by nutritional and sports physicians, the Liquid Meal accounts for one-fourth of daily nutrition needs and contains a well-balanced mix of carbs, proteins, fats, and 25 essential vitamins and minerals. Runtime.gg replaces commonly used sugars with isomaltulose, a natural form of carbohydrates that produces a slow and long-lasting increase in energy instead of a sudden spike. The inclusion of BCAAs (amino acids) aid in supporting effective muscle recovery and endurance. The Liquid Meal satisfies hunger, supplies long-lasting stamina, increases concentration and stabilizes energy levels to eliminate the crash associated with traditional sugary junk food.
"Gamers have mental sharpness, cognitive reactions and psychological traits comparable to professional athletes. They require comprehensive and convenient nutrition options that sharpen motor skills, support rapid decision making, and improve overall mental clarity," said Raul Del Cid, Runtime.gg Founder and CEO. "Through products like our Liquid Meal, gamers can avoid unhealthy snacks that are detrimental to performance and fuel up on convenient vitamin and mineral enriched meals to keep them operating at their peak levels."
The Liquid Meal joins an existing strong portfolio of products including the "Next Level Meal," a complete meal shake prepared within a minute; the "Performance Drink," a crash-free energy drink; the "OP Shot," an energy boost formulated with green tea extract, tyrosine and multivitamins; and the "MEGABITE," a smart protein bar.
Pricing and availability
The Liquid Meal Chocolate is available now in the Runtime.gg store. Liquid Meals can be purchased at €23,90 for a six-pack and €39,90 for a twelve-pack.
About Runtime.gg:
Runtime.gg is focused on building the next generation of nutrition solutions for gamers and esports athletes. Runtime.gg products contain high-performance ingredients such as isomaltulose, BCAAs (branched-chain amino acids), proteins, and nootropics to help athletes achieve peak physical and mental operating levels. Runtime.gg is backed by investors including BITKRAFT Esports Ventures, Everblue Management, and Döhler Ventures.

League of Legends 'MSI' and VALORANT 'Stage 2 Masters' live events to take place in Reykjavík, Iceland in May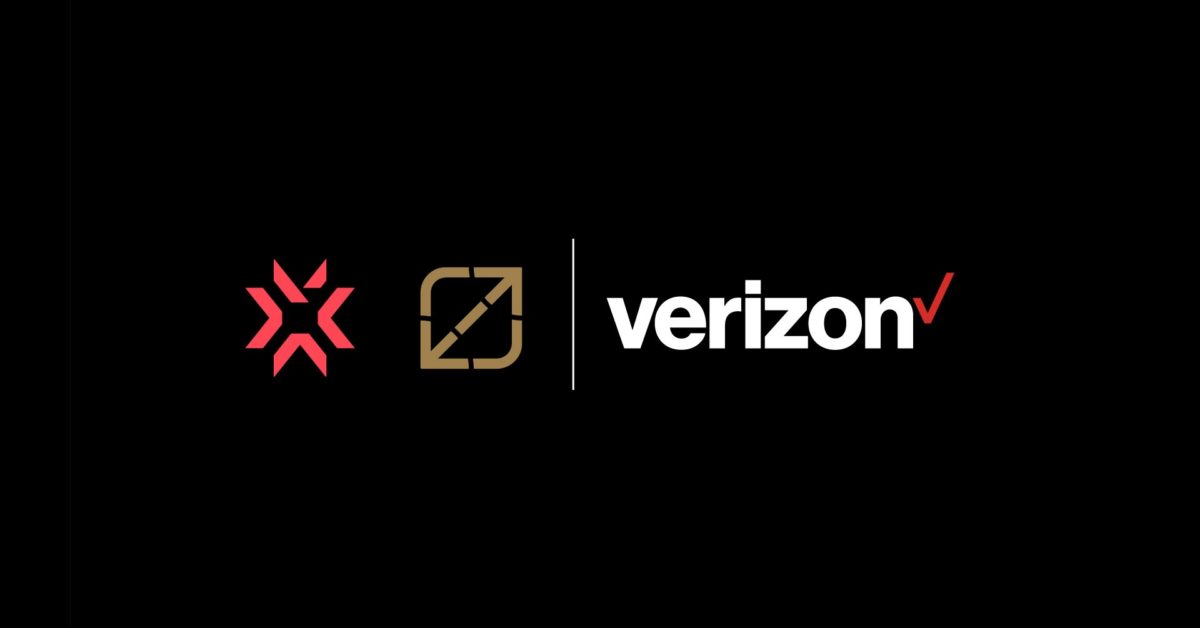 Reading Time:
4
minutes
Riot Games announced that two of its biggest esports events of the year will take place back-to-back this May in Reykjavík, Iceland. Additionally, as Riot Games continues to expand its esports footprint, the company has expanded its partnership with Verizon as the official 5G partner, supporting both LoL Esports Global Events and VALORANT Esports.
The League of Legends Mid-Season Invitational (MSI), which was cancelled last year due to COVID-19, will kick off competition between the top 12 teams from the regional leagues on Thursday, May 6 and culminate with the final on Sunday, May 23.
The VALORANT Champions Tour (VCT) Masters Reykjavík, beginning the next day on Monday, May 24, will be the first VALORANT esports event to feature live international competition, bringing together the top 10 teams from around the world to fight for a spot at VALORANT Champions later this year. VCT Masters Reykjavík will conclude with a final scheduled to take place on May 30th.
Competition for both events will take place in the Laugardalshöll indoor sporting arena as Riot brings best-in-class esports competition from two titles to Iceland for the first time.
"We are thrilled to showcase high-level Riot esports competition to a country as stunning and unique as Iceland, underscoring that passion for our esports can be found in every corner of the globe," said John Needham, Global Head of Esports for Riot Games. "Both MSI and VCT Masters will introduce us to breakout stars to watch this season, and also serve as the initial events for Verizon's extended and much-appreciated commitment to our esports ecosystem."
In addition to MSI and Masters 2, Verizon's multi-year agreement as the Official 5G Partner also extends to the biggest global events of the LoL Esports and VALORANT competition calendar. This includes the League of Legends World Championship ("Worlds"), which makes its return to North America in 2022; LoL Esports All-Star Event; three VALORANT Champions Tour Masters events; and VALORANT Champions. The partnership also includes the VALORANT North America Challengers.
Verizon also is a key partner in VALORANT's recently announced VCT Game Changers, a program that will host monthly tournaments to give female players more opportunities to compete at the semi-pro and grassroots level.
This partnership just serves as the latest iteration of Verizon's consistent support of Riot's esports business. Since 2020, Verizon has been the Official 5G Partner for the League Championship Series (LCS), providing support for LCS through original video content and in-broadcast sponsored segments. Their support extended to VALORANT First Strike: North America, the first official tournament for Riot's premier tactical shooter, as well as The Wild Rift Invitational – the world's first Wild Rift esports event featuring LCS players and celebrities.
"Expanding our partnership with Riot esports allows us to build on the success of the past year and continue expanding the opportunities to leverage the power of 5G Ultra Wideband for player and fan experiences across both LoL and Valorant," said Yvette Martinez-Rea, Vice President, Sponsorships and Partnerships at Verizon. "We're also very proud to put our support behind VCT Game Changers to provide more opportunities for female players at all levels."
"We were thrilled to have Verizon on board as a partner for the LCS and Wild Rift last year, so to expand on that relationship across the biggest esports events in the world with both LoL and VCT is meaningful validation of what we are creating here at Riot esports," said Naz Aletaha, Head of Global Esports Partnerships and Business Development at Riot Games. "Our aspiration to consistently deliver unforgettable experiences and initiatives for fans is a passion we're proud to share with Verizon, and we look forward to leveraging their expertise and best-in-class technology across our sports."
The Mid-Season Invitational (MSI) is a foundational battleground in the annual LoL Esports season, where rising stars and teams make a global name for themselves. Held between the first and second splits of the season, the best teams from each of the 12 regional leagues compete for the title. This year, a new format will open with three stages, beginning with Groups, in which all 12 teams split into three groups of four teams, each playing a Best of 1 double round robin. The top two teams per group will advance to the next stage, where the six remaining teams will play another Best of 1 double round robin. The top four teams will advance to a playoff bracket, and play in a Single Elimination, Best of 5 Semifinal followed by Finals.
VCT Masters Reykjavík will bring top VALORANT teams from around the globe together for the first time to determine who will stand as the best VALORANT team in the world heading into the second half of the season. Starting in April, thousands of teams will attempt to qualify for Masters Stage 2 through their regional Challengers events, with the 10 teams securing a spot in Reykjavík.
"VCT Masters Reykjavik is our next big step in further establishing VALORANT as the fastest-growing global esport," said Whalen Rozelle, Riot Games' Senior Director of Esports. "We have some of the most passionate fans around the world, and we're committed to giving them a live event so that they can see how their favorite teams stack up internationally for the first time ever."
Teams from both sports will quarantine upon arrival in Iceland. For the health and safety of the players, staff, and local residents, the events will be unable to accommodate a live audience, however all MSI and VCT Masters Stage 2 matches will be broadcast live globally across various digital platforms.
Virtus.pro and HyperX extend the partnership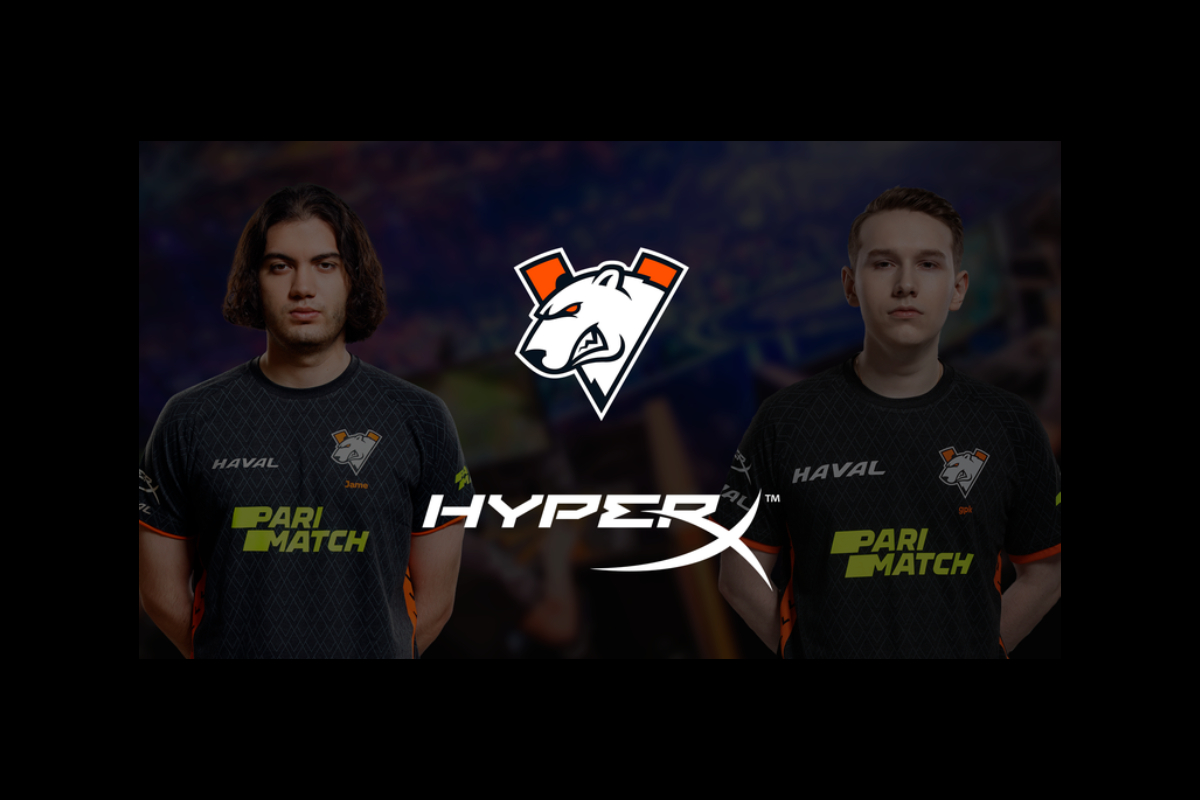 Reading Time:
< 1
minute
Virtus.pro and a manufacturer of memory storage devices and computer peripherals HyperX will extend their partnership that started in March of 2020. HyperX remains the partner of our first rosters in every discipline.
Our cooperation with HyperX started a year ago. During this time we hosted a number of raffles and prize draws that were of great interest to our fans.
This year our cooperation is going to boost up: more interesting projects for the fans as well as the HyperX logo on the chest of our jersey.
Olympic Council of Asia and AESF Introduces the 'Road to Asian Games' Campaign for 2022 Asian Games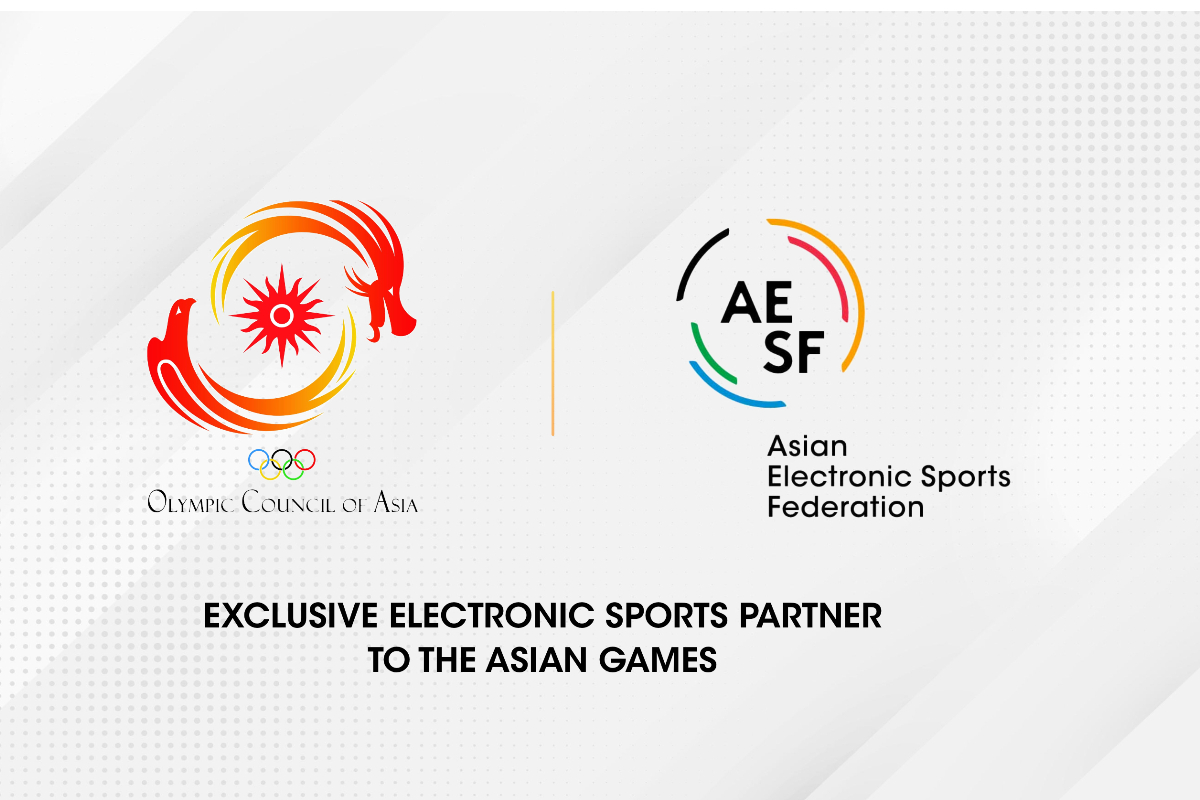 Reading Time:
4
minutes
The Olympic Council of Asia (OCA) and Asian Electronic Sports Federation (AESF) has confirmed the introduction of the new program, 'Road to Asian Games' for the upcoming 2022 Asian Games. In addition, the OCA has confirmed again the appointment of the AESF as the only Technical Delegate who will take charge of all the matters of technical conduct for Esports events at the 2022 Asian Games.
The AESF will be the exclusive organizer of 'Road to Asian Games', the official qualifier program and competition of esports to the Asian Games final. The AESF is the first Esports federation to introduce a direct pathway, 'Road to Asian Games,' whereby event titles selection and confirmation will be decided by AESF and allow publishers to be part of an Olympic event such as the Asian Games. The campaign will begin in Hangzhou 2022, and with AESF to continue the organization of Esports through to Nagoya 2026, Doha 2030 and beyond. This initiative will be the first of its kind to bring fair and equal opportunities to all publishers and advance esports developments not just to Asia, but worldwide.
With Esports making its debut as a medal event at the Asian Games, the AESF 'Road to Asian Games' campaign will also extend beyond the competition scenes. This campaign will lay the foundation in bringing the Olympic Spirit to esports and introduce an education program for participating Esports athletes to share the Olympic Movement and Values not just in Asia, but globally. With plans for the promotion, sustainability and legacies underway, the emphasis will be on education and development in Esports. The key area of focus will be grassroots development, inclusion programs, career pathways, health and wellbeing support, as well as athlete's rights and protection.
The AESF is excited to accelerate the esports movement from competitive video gaming event into official sport event with the participation in the Continental Games. The AESF plans to include virtual and simulating sports to the 'Road to Asian Games' and finals competition as a demonstration event, which will further encourage and expand esports scope from traditional titles which are recognised as console, computer or mobile esports game events. This inclusion will also aim to encourage both sports and esports community to engage in physical activity and promote mental wellbeing.
To officialise the partnership for the 'Road to Asian Games' campaign and the confirmation on the roles & responsibilities of AESF, an official Signing Ceremony was held with the OCA Director General Dr. Husain A H Z Al-Musallam, OCA Director of Sports Mr. Haider A H E Farman, AESF President Mr. Kenneth Fok, and AESF Director General Mr. Sebastian Lau in attendance.
Announcing the partnership, Director General of OCA Dr. Husain AHZ Al-Musallam said "It is a great pleasure to officially announce our partnership between OCA and AESF for the new Esports program for our Asian Games and OCA will provide full support for successful Esports events at the 19th Asian Games in Hangzhou, China. We wish the best to our partner AESF on the journey ahead," he added.
In line with this partnership, the OCA reconfirms that the AESF is the sole official governing body of esports in Asia and will be fully responsible for all technical aspect of esports competitions at Asian Games as well as any other OCA events.
"I would like to express our sincere appreciation for the continuous support and trust from the OCA. I believe that the Asian Games presents the best stage for us to share Olympic Values with Esports community and we aim to make our Esports communities develop further through this opportunity. Also, we look forward to a successful collaboration with OCA as well as LOC." said Mr. Fok in a speech during the signing.
Disclosing AESF's role and responsibility, OCA Director of Sports Mr. Haider A H E Farman added, "Leading up to the Asian Games, the Asian Electronic Sports Federation will have the leading role and take full responsibility in the selection of esports titles in collaboration with the OCA. From the qualifying rounds to the grand finals of each esports event, rest assured that the OCA and AESF, together with LOC will work hand-in-hand, ensuring successful esports events for the 19th Asian Games Hangzhou 2022."
Mr. Sebastian Lau of AESF further conveyed his gratitude during the ceremony, "As the Asian Federation, the AESF is honoured to be organizing the esports qualifiers and the Technical Delegate for the upcoming Asian Games. We will start from Hangzhou, and I am looking forward to exploring more opportunities together with all of you and make the evolution of esports further in Nagoya 2026, Doha 2030 and beyond."
More than just an Esports event, the 'Road to Asian Games' and finals at the 19th Asian Games exhibits the growth of Esports from competitive gaming event to an official sport event and the AESF, with the full support of OCA and LOC, will assure the most competitive and extraordinary esports event to date.
Road to Asian Games Partnership Summary
Esports Event Title Selection
AESF will select the esports event titles to be contested for the qualifiers and finals at the 2022 Asian Game and make the final confirmation on the selected titles in collaboration with the OCA.
Eligibility and Participating Teams
Leading up to the 2022 Asian Games in Hangzhou, China, the AESF is responsible for identifying the finalists for their respective esports event titles through regional qualifiers as part of the 'Road to Asian Games' competition campaign which will lead to the Final at 2022 Asian Games in Hangzhou, China.
Qualifiers and Finals
The AESF will form the qualifying and final tournament structure for all esports events and conduct the qualifiers for all participating Asian countries at the 2022 Asian Games in Hangzhou, China, in collaboration with the OCA.
Community Outreach Programs
As part of the Asian Games community outreach, AESF will deliver and execute the AESF Experience Program with full support from the OCA. Aiming to connect with the esports community and fans alike, this program also aims to deliver the best Esports experience while also attracting new esports fans.