Runtime.gg Launches Liquid Meal, a Ready-to-Drink Complete and Balanced Meal for Gamers and Esports Players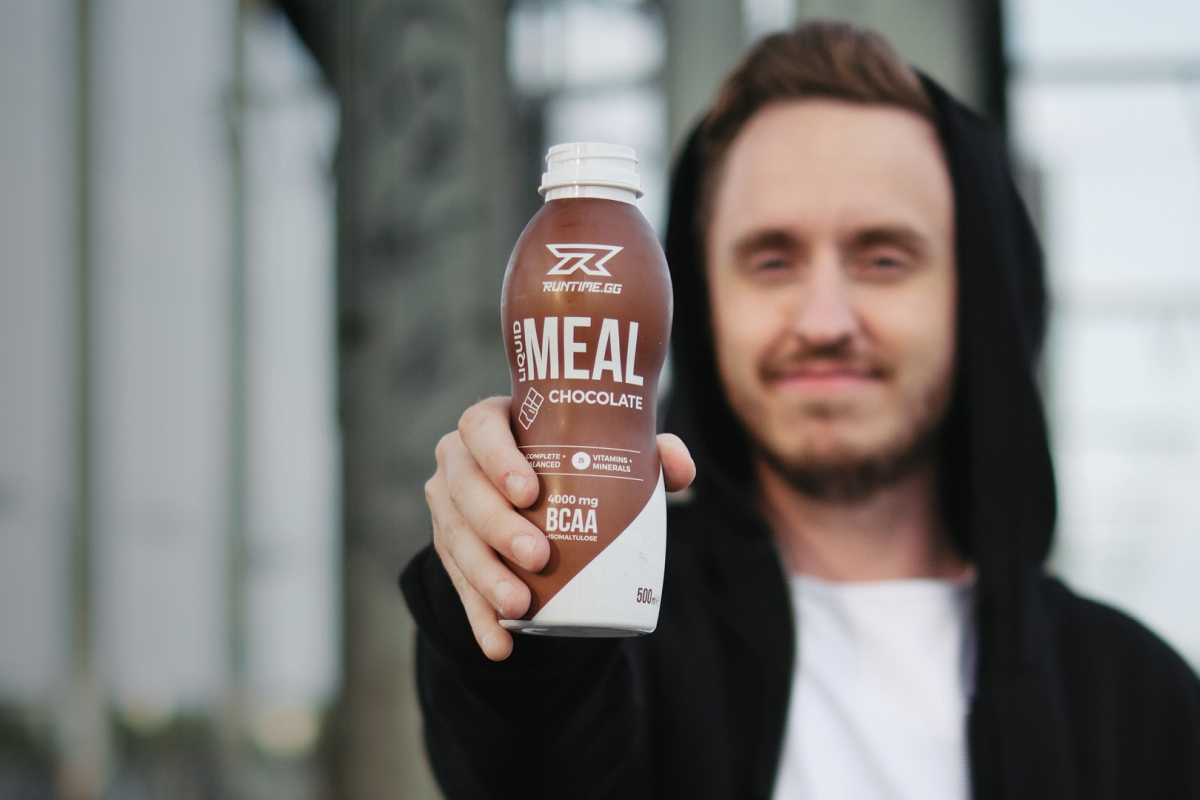 Reading Time:
2
minutes
Runtime.gg, the leading nutrition company in gaming and esports, announced that it has launched its Liquid Meal, a ready-to-drink complete and balanced meal for gamers to optimize performance and satisfy hunger. Increasingly more esports athletes are training in a similar fashion as traditional athletes and the Runtime.gg product portfolio is equipped with ingredients that complement the rigorous training of esports athletes by offering convenient and comprehensive nutrition to improve both health and performance.
Runtime.gg creates nutrition solutions to meet the specific needs of gamers and offer healthier food and beverage alternatives. Developed by nutritional and sports physicians, the Liquid Meal accounts for one-fourth of daily nutrition needs and contains a well-balanced mix of carbs, proteins, fats, and 25 essential vitamins and minerals. Runtime.gg replaces commonly used sugars with isomaltulose, a natural form of carbohydrates that produces a slow and long-lasting increase in energy instead of a sudden spike. The inclusion of BCAAs (amino acids) aid in supporting effective muscle recovery and endurance. The Liquid Meal satisfies hunger, supplies long-lasting stamina, increases concentration and stabilizes energy levels to eliminate the crash associated with traditional sugary junk food.
"Gamers have mental sharpness, cognitive reactions and psychological traits comparable to professional athletes. They require comprehensive and convenient nutrition options that sharpen motor skills, support rapid decision making, and improve overall mental clarity," said Raul Del Cid, Runtime.gg Founder and CEO. "Through products like our Liquid Meal, gamers can avoid unhealthy snacks that are detrimental to performance and fuel up on convenient vitamin and mineral enriched meals to keep them operating at their peak levels."
The Liquid Meal joins an existing strong portfolio of products including the "Next Level Meal," a complete meal shake prepared within a minute; the "Performance Drink," a crash-free energy drink; the "OP Shot," an energy boost formulated with green tea extract, tyrosine and multivitamins; and the "MEGABITE," a smart protein bar.
Pricing and availability
The Liquid Meal Chocolate is available now in the Runtime.gg store. Liquid Meals can be purchased at €23,90 for a six-pack and €39,90 for a twelve-pack.
About Runtime.gg:
Runtime.gg is focused on building the next generation of nutrition solutions for gamers and esports athletes. Runtime.gg products contain high-performance ingredients such as isomaltulose, BCAAs (branched-chain amino acids), proteins, and nootropics to help athletes achieve peak physical and mental operating levels. Runtime.gg is backed by investors including BITKRAFT Esports Ventures, Everblue Management, and Döhler Ventures.
Haval and Virtus.pro announce partnership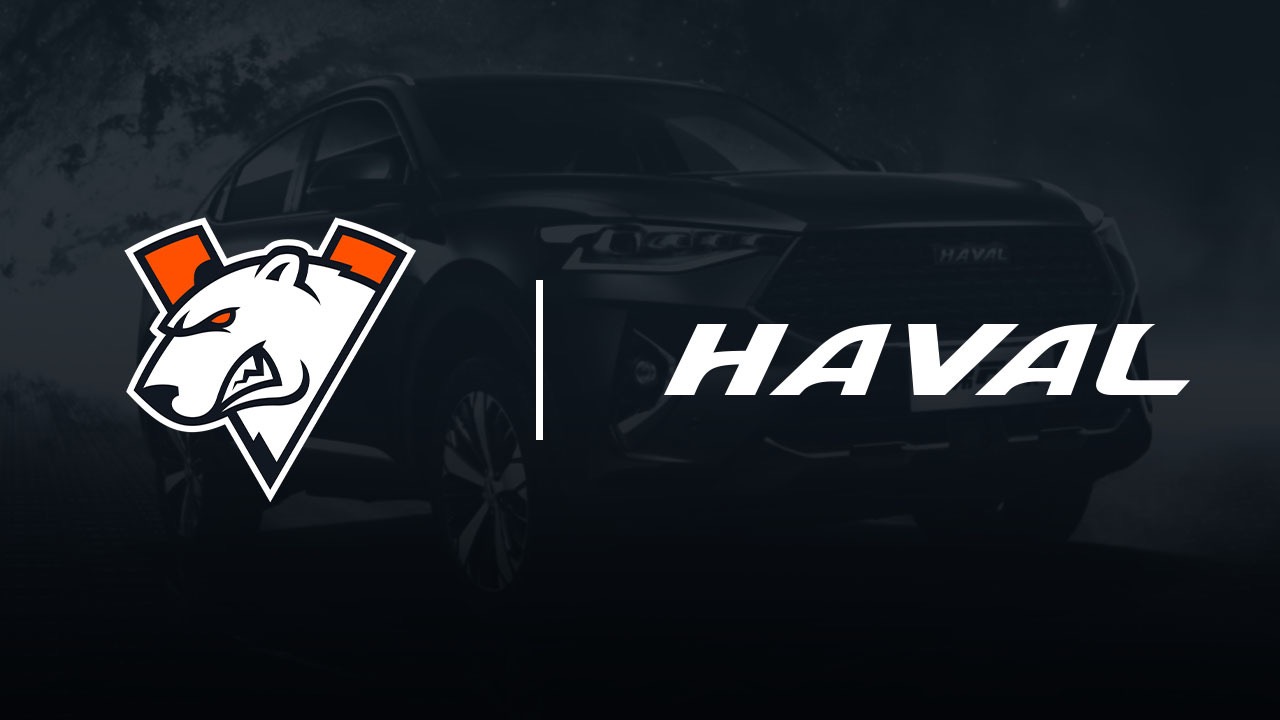 Reading Time:
2
minutes
Cutting-edge automotive brand enters the esports territory
Haval has become the exclusive automotive sponsor of the most decorated esports club of Russia and CIS – Virtus.pro. The first of its kind massive-scale partnership is aimed at the first esports club's Dota 2 roster.
Automotive brand Haval and professional esports club Virtus.pro announce the beginning of the partnership starting on 1 July 2020. Haval will support Virtus.pro players in the official professional games in Dota 2, multiplayer online videogame. This marks the esports debut of the cutting-edge automotive brand Haval – an entry to one of the most rapidly developing contemporary sports.
Jerome Saigot, CEO of "Haval Motor Rus": "Haval brand is founded on the state-of-the-art technologies. As devotion to innovation spans across all our ventures, we are excited to announce the beginning of our partnership with such a renowned esports collective like Virtus.pro. We share the same ideas when it comes to self-improvement and love of discovery. We hope to see memorable tournaments ahead – and, of course, well-deserved victories."
Sergey Glamazda, Virtus.pro General Manager: "Esports fans are the youth who value cutting-edge tech and high emotions, and as such, there's no doubt Haval will easily create a link with the gaming community. Our club, Virtus.pro, is beloved by the Russian community and respected in China, which makes this partnership a logical step towards mutual benefit. We are happy to see Virtus.pro be the first pick for the global automobile brand Haval's esports debut!"
LLC "Haval Motor Rus" is the exclusive distributor of Haval cars and spare parts in the Russian Federation. The company has been operating since February 2014, the first official Haval dealership was opened in Moscow in June 2015. Currently, 83 dealerships Russia and 1 dealership is opened in Minsk, Belarus.
The Russian Haval plant is the first foreign full-cycle production enterprise. A 216-hectare plant is located on the territory of the "Uzlovaya" Industrial Park in the Tula Region and was opened on June 5, 2019. The production complex includes a stamping, welding, painting and assembly workshop, as well as a component manufacturing workshop. The plant was designed with modern engineering solutions in the field of environmental protection, energy conservation and safety. Currently, these models are produced at the plant – Haval F7 and Haval F7x smart crossovers, Haval H5 and the HAVAL H9 frame SUV.
ESforce Holding is one of the biggest esports organizations in the world and the leader of the Russian esports. The holding encapsulates all esports business sectors: from organizing international tournaments and creating professional content to publishing and advertising.
Epic Esports Events ranked 15th among the 50 best event companies in the world by Global Eventex Awards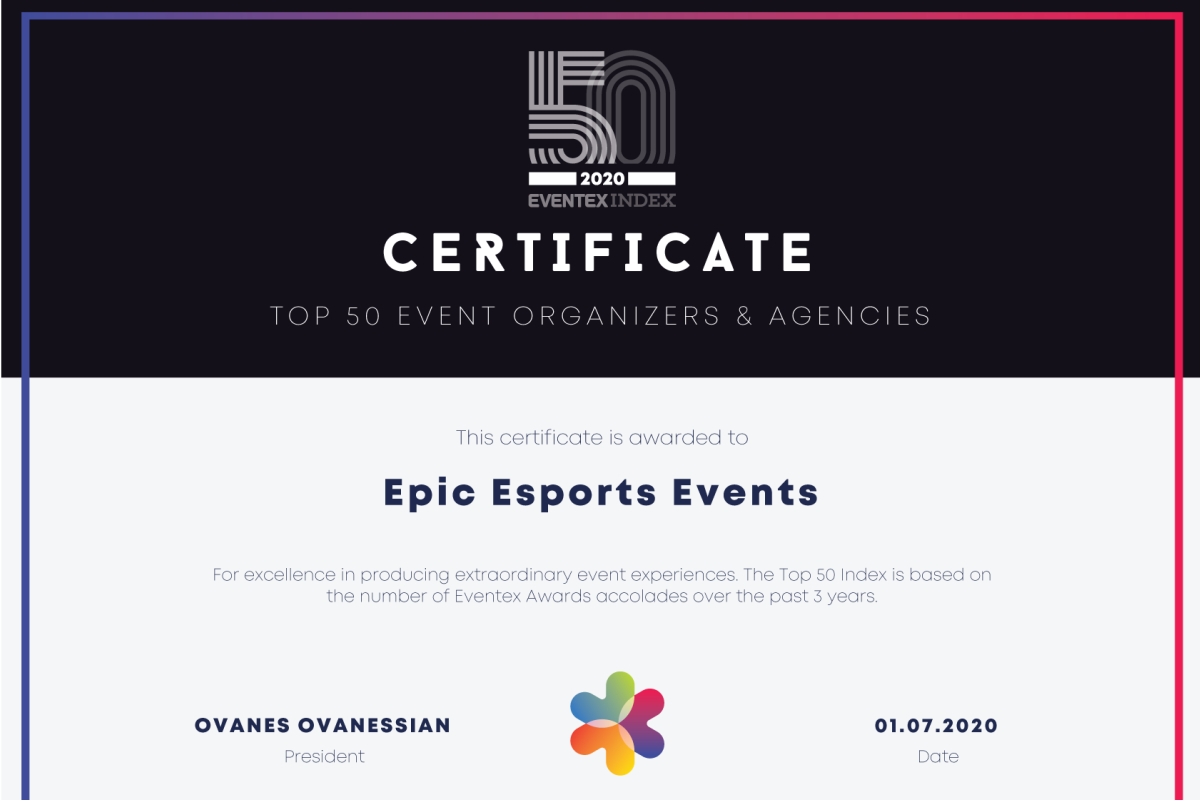 Reading Time:
< 1
minute
Tournament organizer Epis Esports Events took the 15th place in the international rating by Global Eventex Awards. Every year, the organizers of the professional award in the field of event management select the top 50 best organizers and agencies: the Eventex index is a list of companies, places in which are determined by the total number of points for awards won at the Global Eventex Awards over three years.
Tournament operator Epic Esports Events and the EPICENTER Major 2019 tournament were awarded Gold, Silver, and Bronze prizes at the 10th-anniversary edition of Eventex Awards 2020. EPICENTER organizers won prizes in 5 categories:
Gold in the "Russian Event" and "Brand Experience – Leisure" categories;

Silver in the "Esports Event" category, second only to The International 2019;

Bronze in the "Event Team" and "People's Choice Agency/Team" categories — in the latter, the decision was made not by the jury, but by open voting, which was attended by 5,300 people from all over the world.
A year earlier, EPICENTER XL won first place in the "Russian Event" category.
A full list of the top 50 event organizers and agencies can be found here: eventex.co/index/
Getty Images To Be Dedicated In-Game esports Photographers for FIA Certified Gran Turismo Championships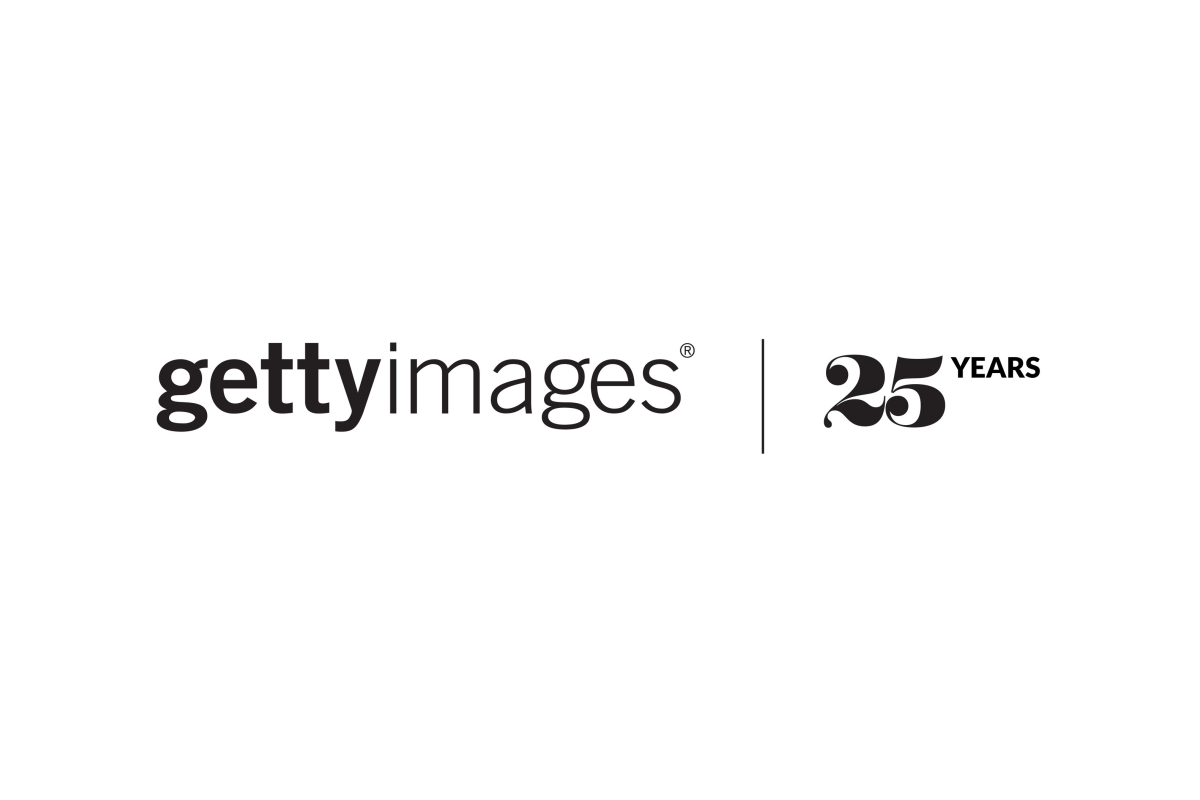 Reading Time:
2
minutes
Getty Images to serve as the Exclusive Photographic Agency of Gran Turismo's global lineup of esport events
Getty Images, a world leader in visual communications, and Polyphony Digital Inc., creator of the Gran Turismo franchise, have today announced a deal that will see Getty Images' world-class motorsport specialist photographers capturing stunning in-game photography from Gran Turismo's online and live World Tour events. Getty Images will serve as the exclusive Photographic Agency of the FIA Certified Gran Turismo Championships.
The new service was debuted during the 2019 season. Getty Images used its expertise in photographing live racing to deliver imagery from inside the digital realm of the Gran Turismo game at Gran Turismo World Tour events at the Nürburgring, New York, Salzburg, Tokyo and Sydney and last year's World Finals in Monaco in November 2019.
The 2020 FIA Gran Turismo Championships recommenced on April 25th with the first round of Stage 1 of the online season for both the Nations Cup and Manufacturer Series. The Top 16 Superstars broadcasts feature the best of the racing action from the top competitors in both the Nations Cup and Manufacturer Series.
By harnessing Getty Images' global distribution, this partnership aims to bridge the gap between two worlds -virtual and real- to showcase the beauty and exhilaration of simulated racing to a wider global audience. As esports and its surrounding ecosystem continues to see exponential growth and with brands and media around the world catering to a growing community of esports fans and players, Getty Images is once again innovating through visual content and leading the way in sport photography.
"This partnership with Polyphony Digital signifies the next phase of sport photography and the true growth that is occurring across the esports landscape," said Getty Images Global Head of Content Ken Mainardis. "Getty Images has long been at the forefront of innovating through its sport photography and by creating in-game imagery with expert motorsport photographers, Getty Images is staying ahead of the curve to deliver premium esports content to our customers around the world."
As the exclusive Photographic Agency of the FIA Certified Gran Turismo Championships, Getty Images will distribute innovative still imagery. Esports sponsors and suppliers will benefit from the agreed rights and access to Gran Turismo content while ensuring media can continue to access editorial coverage via Getty Images.
SOURCE press.gettyimages.com