Esports Tournament Platform XY Gaming Announces Multi-Million Funding Round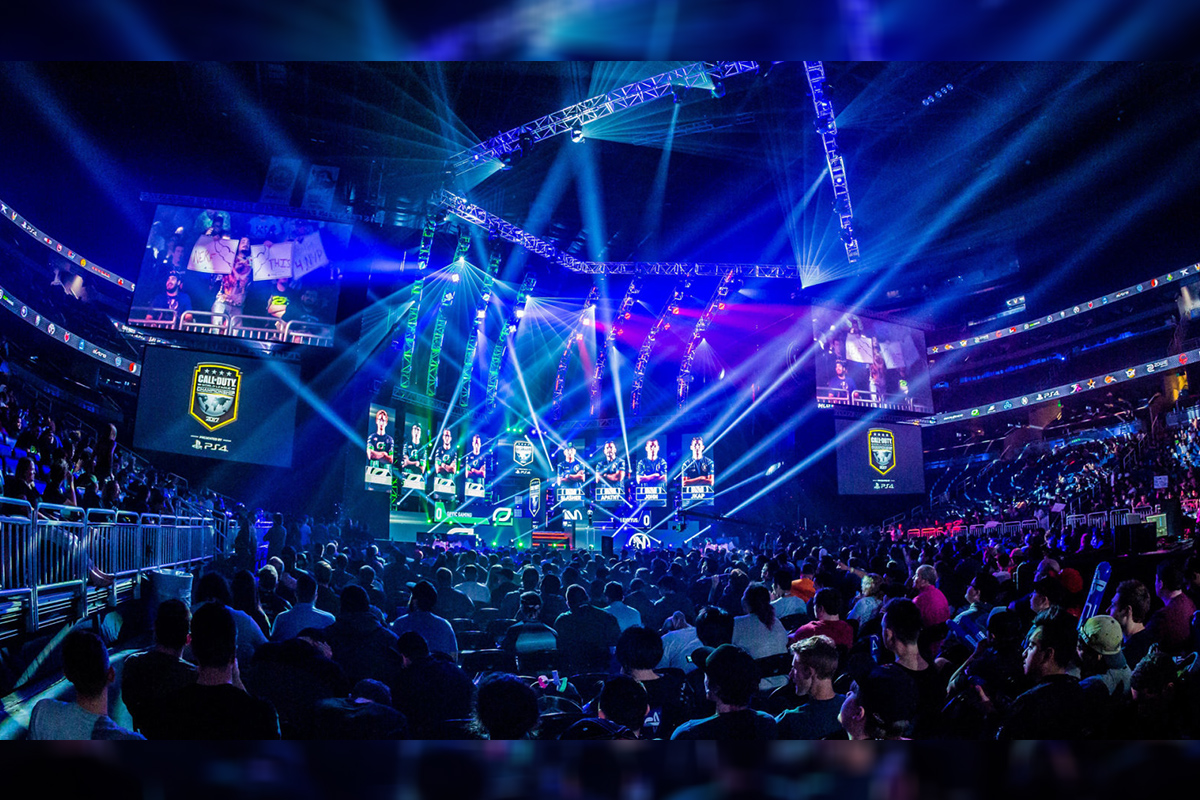 Reading Time:
2
minutes
XY Gaming, one of the world's largest global esports tournament platforms where users compete for cash prizes, announced a $2.5 million USD seed funding round co-led by KB Partners and Varga Capital. XY Gaming organizes asynchronous esports tournaments using its proprietary technology, to create a convenient and hassle-free global arena for gamers to compete in some of the world's top games, including League of Legends and Dota 2, with support for Fortnite, Rocket League, CSGO and additional titles coming soon. The company has worked with HyperX, GFuel, PaySafeCards, Sennheiser and Pinnacle, and has hosted more than 16,000 tournaments and 12.5 million games to date, catering to gamers of all skill levels.
"The majority of the esports market has few opportunities to compete for cash prizes," said XY Gaming co-founder and CEO Aaron Fletcher. "Through our simple, free, and one-click to enter and play platform, we enable gamers of all skill levels to take their gaming to the next level in a fair and secure environment."
The worldwide gaming market includes 2.5 billion active gamers. While most tournaments target the top one percent of gamers, XY Gaming creates a space for all gamers that want to play competitively. The company automatically tracks players' in-game statistics and awards scores based on performance. Payouts are distributed via Paypal, credit cards, or credit for purchases in the marketplace. Unlike some tournaments which only divvy up earnings to players in the top one percent, XY Gaming divides cash awards between 30-40 percent of all participants in a tournament to increase participation rates and odds of winning.
XY Gaming also offers brands unparalleled engagement and advertising access to its more than 100,000 registered users. The company will use the new capital to enhance its advertising offering by developing a new branded tournaments model and expanding its advertising vertical, to better enable direct brand engagement.
"Numerous brands have indicated a great disparity between what current tournament platforms offer and what brands expect, and I am excited that we now have the capital to grow XY Gaming and create this new marketing vertical that is global, inclusive and scalable," added Fletcher.
Funds will also be used to expand the team, create marketing campaigns, partnerships and influencer sponsorships to grow the site, and add new well-known game titles including Fortnite, Apex Legends, and Rocket League.
About XY Gaming:
XY Gaming is the world's largest global esports tournament platform where users compete for cash prizes across games like League of Legends and Dota 2 with support for Fortnite, Rocket League, CSGO and additional titles coming soon. XY Gaming organizes asynchronous esports tournaments, automatically monitoring players' in-game statistics and awarding scores based on performance to create a convenient and hassle-free competitive arena for gamers of all skill levels. The company has hosted over 16 thousand tournaments and 12.5 million games to date and has attracted more than 1 million people in a single tournament. The company was co-founded in San Francisco. For more information, please visit www.xygaming.com.
About KB Partners:
KB Partners is a suburban Chicago based investment firm focused on early-stage venture capital investments. KB's principals take an active approach in helping to build dominant new enterprises by working in partnership with talented entrepreneurs and experienced managers. The firm is currently investing out of KB Partners Myriad Opportunity Fund, which invests in passionate innovators at the intersection of sports and technology.
SVG Forms Esports Production Advisory Committee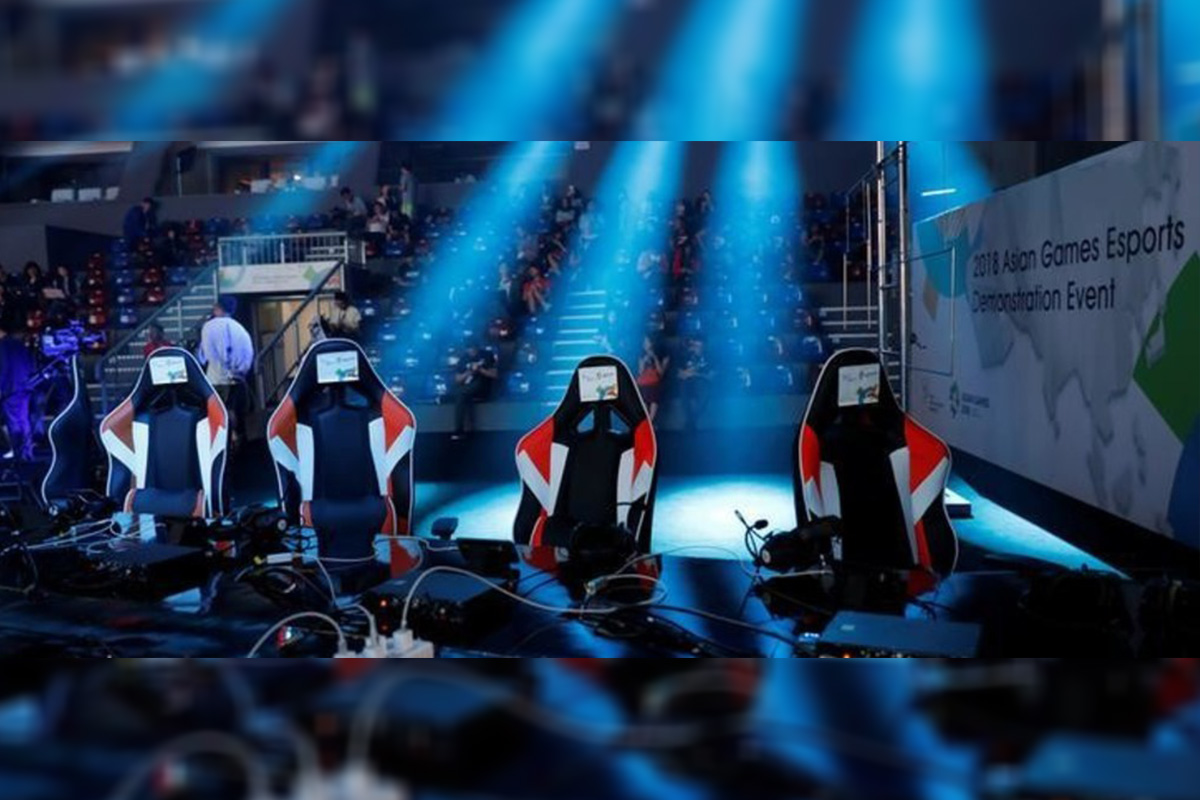 Reading Time:
1
minute
SVG has announced the formation of its Esports Production Advisory Committee, composed of leading esports-production and -technology veterans. The Advisory Committee is being launched ahead of the second-annual SVG Esports Production Summit in Los Angeles.
The group is currently helping to spearhead this year's Summit programme. Over the coming years, Advisory Committee members will help guide the direction of SVG's esports production events, initiatives, and editorial content, as well as enable increased dialogue across this rapidly growing industry.
WePlay! Esports to host the second Minor of the DPC 2019/2020 season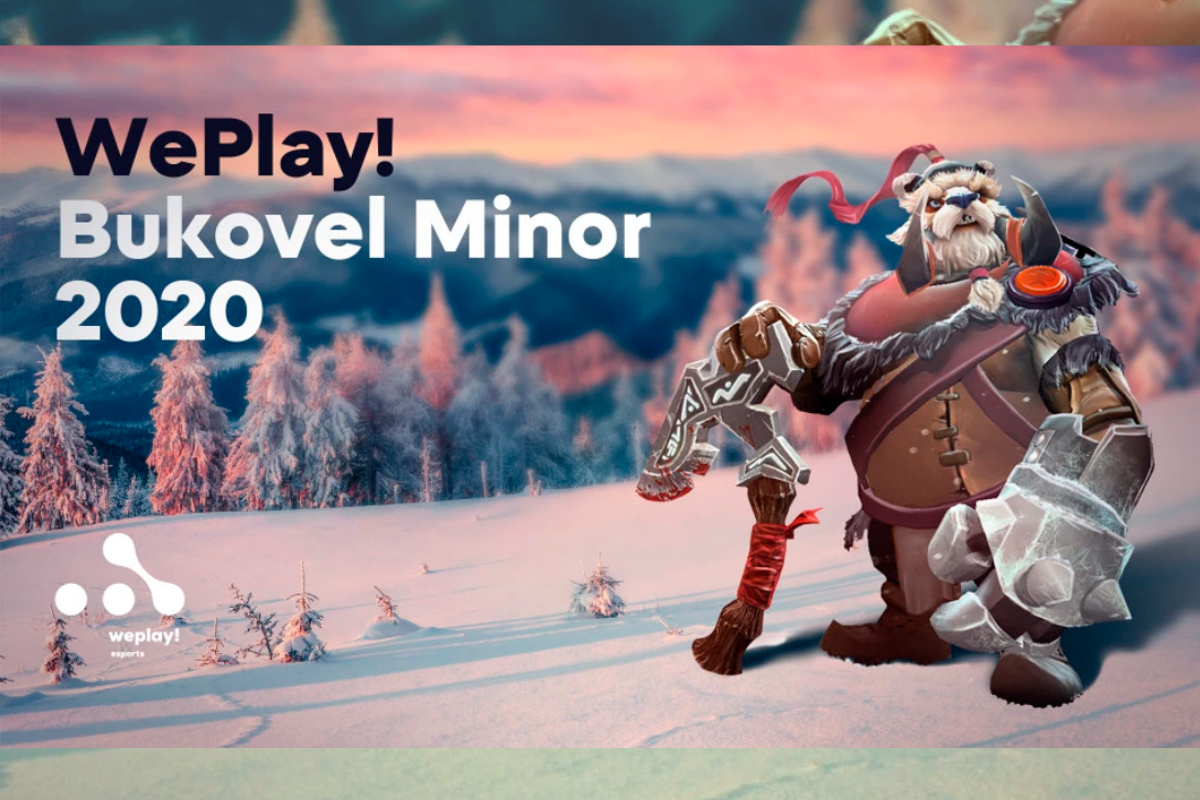 Reading Time:
1
minute
WePlay! Esports will host and broadcast the second Minor of the current Dota Pro Circuit. The event will be taking place in Bukovel, a famous Ukrainian ski resort in the western part of Ukraine.
"We perceive the opportunity to host a Minor as a great honor and enormous responsibility at the same time. For the last year, we have been working hard organizing various events in Dota 2, CS:GO and other disciplines in the spirit of creativity and excitement. We want our viewers to enjoy not only the games but also an original show.Now we have a bigger challenge. We are doing our best to make esports fans happy with something extraordinary. We will keep to our basic principals, which means that the viewers should expect high production value, excellent props, funny filler content, talents in unusual costumes and much more." – Eugene "GreenGT" Luchianenco, Head of Esports at WePlay!.Qualifiers to WePlay! Bukovel Minor 2020 and the second Major of the DPC 2019/2020 season will be taking place between December 01 and 06. Teams will compete for 370 DPC points, and at least one squad from every competitive region will be invited to the main event. Valve will announce the regions represented by more than one team after the end of the first Major of the current DPC season.

After the qualifiers we will have eight teams, that will be invited to the main event held between January 09 and 12. Besides $300 000 and 660 DPC points, the teams will also compete for a slot at the second Major tournament of the current competitive season.
META Games, the Creators of Mobile Esports Management Simulators, Closes a $2 Million Seed Round Led by BITKRAFT Esports Ventures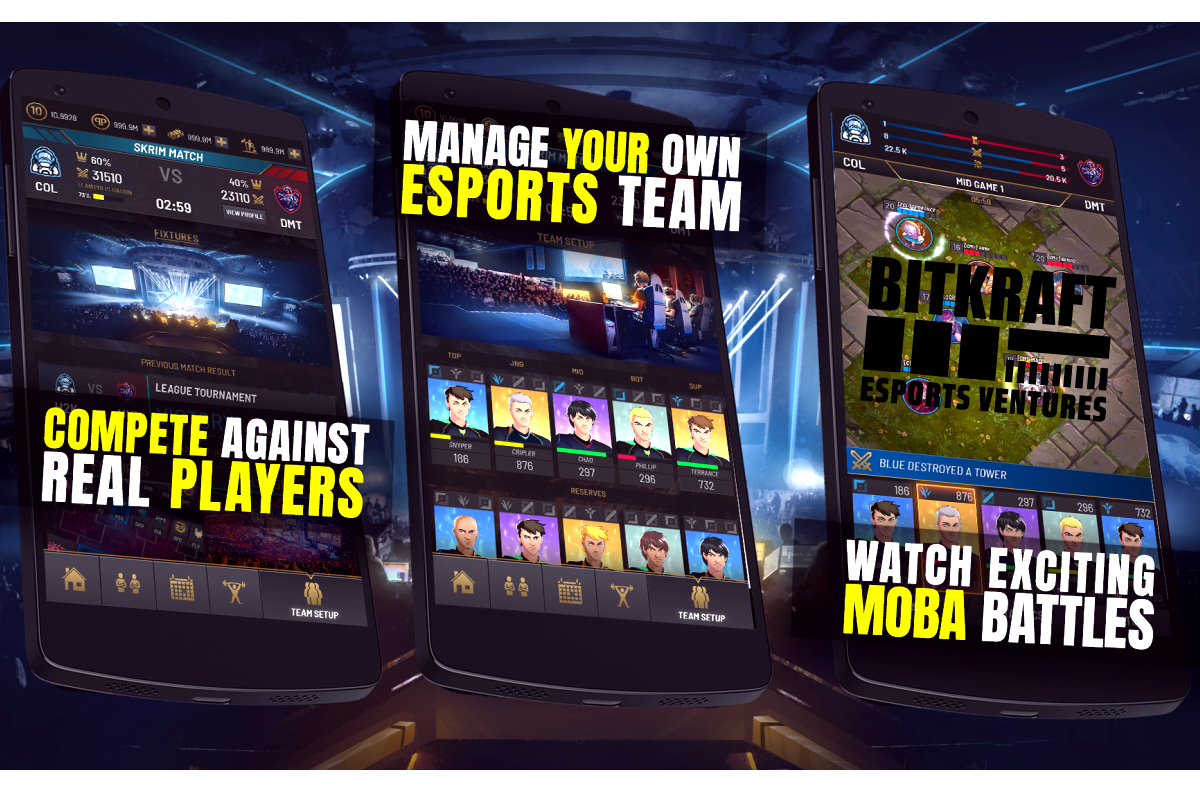 Reading Time:
3
minutes
META Games, the creator of esports-themed mobile games, announced today it has raised $2 million in seed funding, led by BITKRAFT Esports Ventures with participation from Everblue Management, Crest Capital, and Klaas Kersting, among others. The new funding will be used to complete game development on META Games' upcoming mobile game RIVALS, a manager game based on MOBA esports, and to begin development on future mobile games for esports fans.
Developed with the input of pro teams, RIVALS Esports Manager offers players the opportunity to watch their own team compete to reach the pinnacle of esports glory. As one of the most ambitious esports manager games on mobile, players can manage their own pro esports team, compete in PvP leagues, trade players in their roster, and create an esports legacy.  Using real-time simulation to create a highlight-reel experience of a MOBA game, players can turn the tide of the game with last-minute tactic adaptations. Future integrations will include the ability to engage with favorite professional teams and brands to acquire the best sponsorship deals and have truly authentic esports experiences that mirror the real-life scenarios.
Expanding its scope to match the variety of genres represented in the spectrum of esports, META Games' future products look to offer specific dedicated products that cater to audiences beyond just MOBAs or FPSs. By creating a portfolio of esports-themed mobile games, META Games makes it possible for fans to engage with the specific esport and genre they are most passionate about.
"We believe esports fans deserve authentic and complementary gaming experiences that reflect what they watch every day," said Roman Frank, CEO and Founder of META Games. "By providing players with the ability to manage a professional team they are able to get a behind-the-scenes look at how some of their favorite teams operate on their path to success."
"The integration of our players' favorite teams, most loved esports personalities, and most iconic brands will support an incredibly authentic gaming experience across multiple game titles," commented Philipp Karstaedt, COO and Co-Founder of META Games. "This investment will fuel our mission to develop mobile games for the global esports community."
"By having the most popular PC esports game genres in the palm of their hand, players now have the excitement of a pro esports coach in a snack-size, on-the-go experience," commented BITKRAFT founding partner, Malte Barth. "Similar to traditional sports, each esports genre is distinct and has its own unique fanbase which is why META Games' vision to bring esports-themed games to these diverse, loyal audiences is extremely necessary. We believe with this funding this strong, proven team can continue its momentum of developing mobile games that address the entire audience of esports fans worldwide."
About BITKRAFT Esports Ventures:
An early and mid-stage investor focused on the esports sector, BITKRAFT discovers, supports, and scales esports startups globally along with the industry's most influential companies. BITKRAFT Esports Ventures was founded in 2016 by esports legend, Jens Hilgers. Hilgers previously founded ESL and served as CEO before selling the majority stake to MTG in 2015. In addition to serving as Managing Partner at BITKRAFT, Jens is the Co-Founder and Chairman of G2 Esports.
About META Games:
Headquartered in Berlin, META Games creates mobile games for esports fans. Founded by Roman Frank, Philipp Karstaedt and Arvid Hahn in 2017, META Games currently has its first title, RIVALS Esports MOBA Manager, available in Open Beta on Google Play. With its team of industry veterans from both game development and publishing, it aims to create a full suite of mobile games catering to the entire esports audience and offering an authentic experience within a virtual esports world.