iGaming football tournament scores thousands for Hospice Malta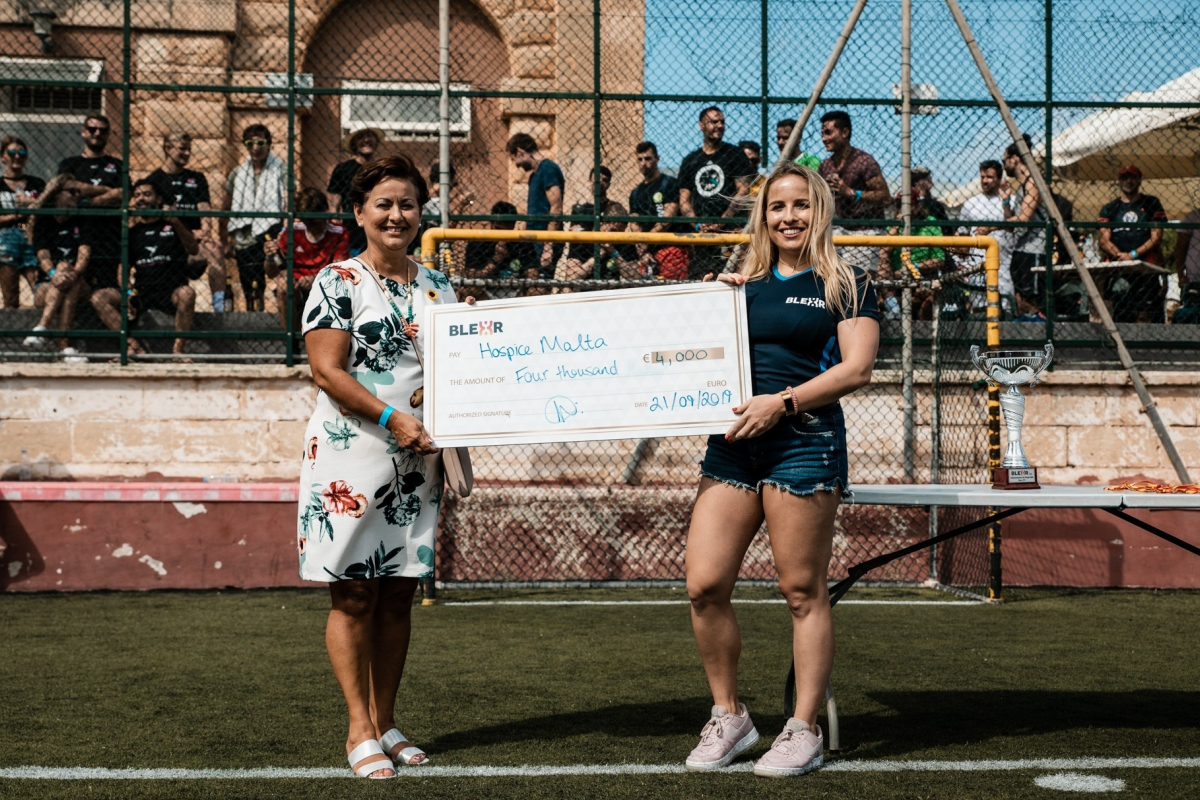 Reading Time:
2
minutes
A football tournament made up of teams from the iGaming community has raised €4,000 for a Maltese cancer charity.
The Blexr Cup took place on Saturday 21 September at the Luxol football grounds in Pembroke, with five-a-side teams from ten companies across the local iGaming industry battling it out for the trophy in aid of Hospice Malta.
The hospice, based in Balzan, offers palliative care for patients who are dealing with terminal cancer.
The tournament was organised by Blexr, a performance marketing agency based in Sliema which provides lead generation for companies operating in iGaming, forex and sportsbook. It employs more than 70 people, both Maltese and those from overseas.
This latest fundraising event is part of the company's ongoing support for charitable causes in Malta. The money raised came from the teams' entry fees, as well as donations and extra in-house fundraising carried out by these companies from the iGaming community.
The companies who entered the tournament were Blexr, Raketech, Poker Stars, BetClic, Kindred, ComeOn!, Broadwing, LeoVegas, Socios powered by Chilliz and Broadwing.
The winners were Tipico, beating BetClic 2-0 in the final, and a cheque for the amount raised was then handed over to Marisa Camilleri from Hospice Malta.
Blexr's CEO Ian McDonnell said: "We're delighted to support Hospice Malta and promote health and fitness through our Blexr Cup tournament.
"The hospice does really important work and it's great to see the iGaming community come together to raise money for them, while at the same time playing out our friendly rivalry on the football pitch."
Kenneth Delia, General Manager of Hospice Malta said: "I wish to thank Blexr for organising this football tournament, and also all the companies who took part.
"For the past 30 years, Hospice Malta's primary role has been the provision and promotion of palliative care services to patients suffering from cancer, motor-neuron disease, and other serious illnesses.
"As a voluntary non-profit organisation, Hospice Malta relies on such support to continue delivering free of charge, professional palliative care services to over 1,200 patients and their families every year."
Wazdan Get Ready to Showcase New Games at SiGMA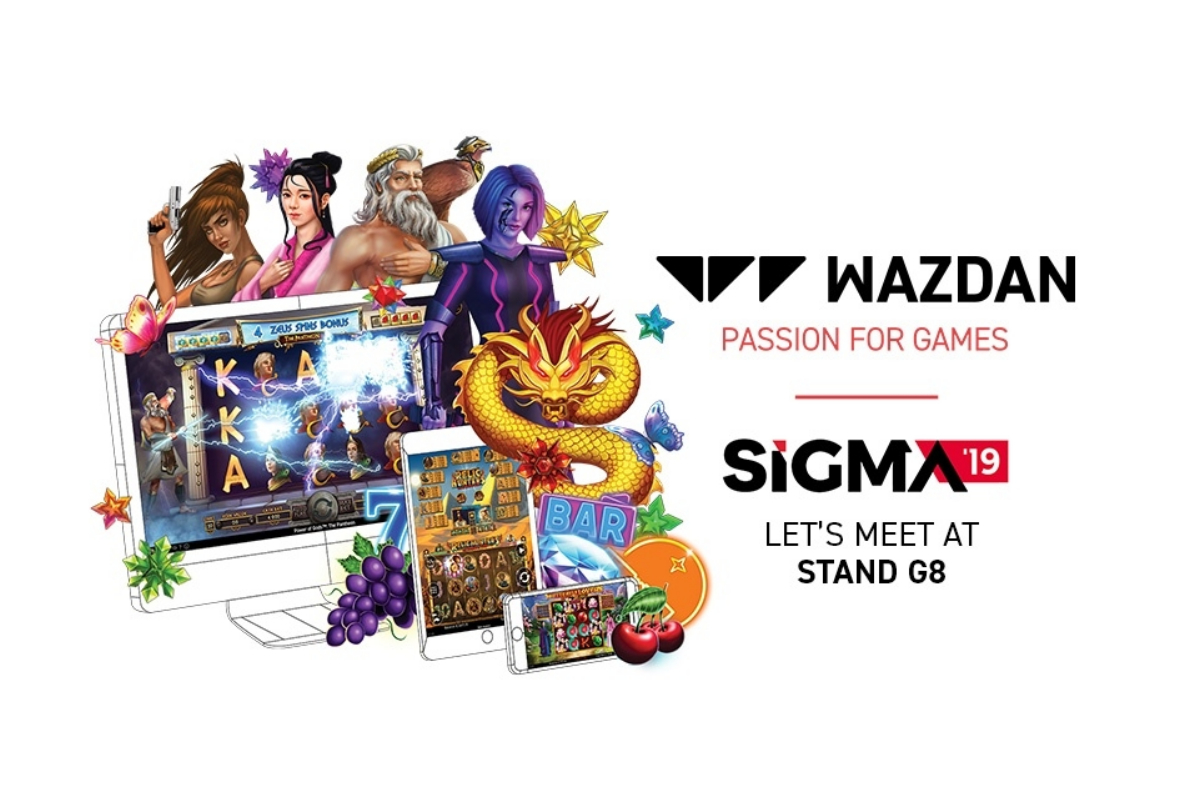 Reading Time:
2
minutes
Wazdan are excitedly preparing for SiGMA 2019 pulling together a host of new games to showcase to event attendees between the 27th and 29th November.
Always excited for an opportunity to mingle with peers and showcase their work, the Wazdan office is abuzz with excitement in the leadup to SiGMA 2019, held in Malta between the 27th and 29th November.
SiGMA is one of the leading iGaming events, now in its 6th year, bringing together some 12,500 delegates for a stellar opportunity to network, engage leading suppliers, secure support from affiliates and strike deals with some of the biggest brands in the business.
Set to be the biggest SiGMA event yet, 2019 has visitors attending from more than 80 countries, ready to create business opportunities, promote their services, and showcase the latest innovations in iGaming.
Ready and excited to showcase, the team at Wazdan is all set to introduce brand new games including Magic Stars 9, the latest addition to the incredibly successful Magic Stars series; Neon City™ bringing bright excitement to all who play; the enchanting new Asian slot Butterfly Lovers™, and the futuristic feature-packed slot Reel Hero, as well as others which will be revealed to an eager crowd live at the event.
Wazdan has been a pioneer in the industry for more than a decade, leading with innovative, tech-rich games that push the limits of what a slot game can look like and how players can experience these online.
These experiences would not be possible without the innovative Unique Wazdan Features, which make their slot games customisable according to the preferences of each player. Including the world-first Volatility Levels™, Double Screen Mode, Energy Saving Mode, Unique Gamble Feature, Ultra Fast Mode, Ultra Lite Mode, and Big Screen Mode, Wazdan lets players enjoy their games however they prefer.
"Wazdan loves the chance to attend leading iGaming events such as SiGMA. Our team, from developers to client-facing staff all come together enthusiastically to make these events something attendees will not easily forget. We are excited about the new games we have ready to showcase and look forward to connecting with our peers. Be sure to get in touch to arrange a meeting and visit us at booth G8," says Andrzej Hyla, Head of Sales at Wazdan.
Endorphina is about to bring a colorful Revolution to SIGMA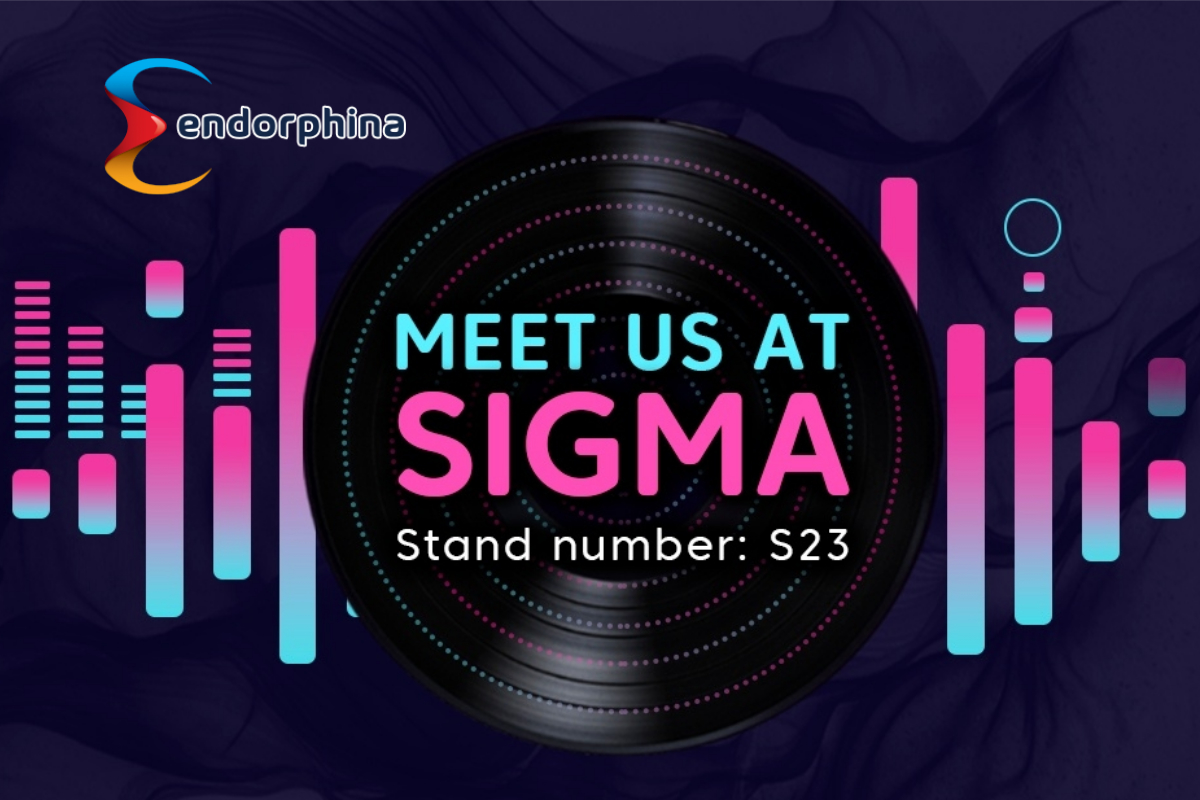 Reading Time:
2
minutes
Endorphina, the ambitious game provider from Prague, has successfully stepped foot into the lights of Sigma Malta last year for the very first time. The company's representatives were impressed with the size of the event and the quality of attendees that decided to return there even before the end of last year's show.
So, with this new year, what can you be expect this time around from Endorphina?
Endorphina's colorful and playful game portfolio is ready to entice and invite you to play and have a fantastic time. Wherever Endorphina's stand is, the warm and thrilling vibe will always make itself known. This year, however, they decided to make sure you'll know where to go – as they are bringing in a real Revolution. A Dance Dance Revolution (DDR) MACHINE to be more precise!
The colorful lights, catchy songs and a complete rush of endorphins is exactly what you can expect at their revolutionary stand number S23. It doesn't matter if you are an affiliate, client, prospective client or someone who hasn't heard about Endorphina yet (which we highly doubt – remember ICE 2018?), just stop by their stand, say hi and try your dance moves on the Dance Dance Revolution machine. You never know, you could be the one to win some amazing gifts and create some colorful memories!
Sigma Malta won't just be about fun for the game provider. The strong sales and account management team led by the formerly established CEO Jan Urbanec will be there to discuss all business related topics with the visitors and share some of the company's courageous plans for the next year.
Maria Bashkevich, Head of Marketing, says about the event: "Malta is a very special place for us. You can feel the igaming spirit in the air. That's why we are delighted to be there among the exhibitors once again. I will be ready to meet all our media partners, affiliates and streamers and to strengthen our professional relationship and have one or two dance battles with the visitors as well!"
So, do you think you can beat Maria and the rest of Endorphina in dancing? To find out about this and more, make sure to visit their stand S23 at Sigma Malta!
If you're interested in learning more about the company, visit: https://endorphina.com/
Or schedule your meeting with the company's representatives in advance via their dedicated landing page: https://endorphina.com/sigma-malta
Or via email at: [email protected]
MGA Tightens Definition of Start-ups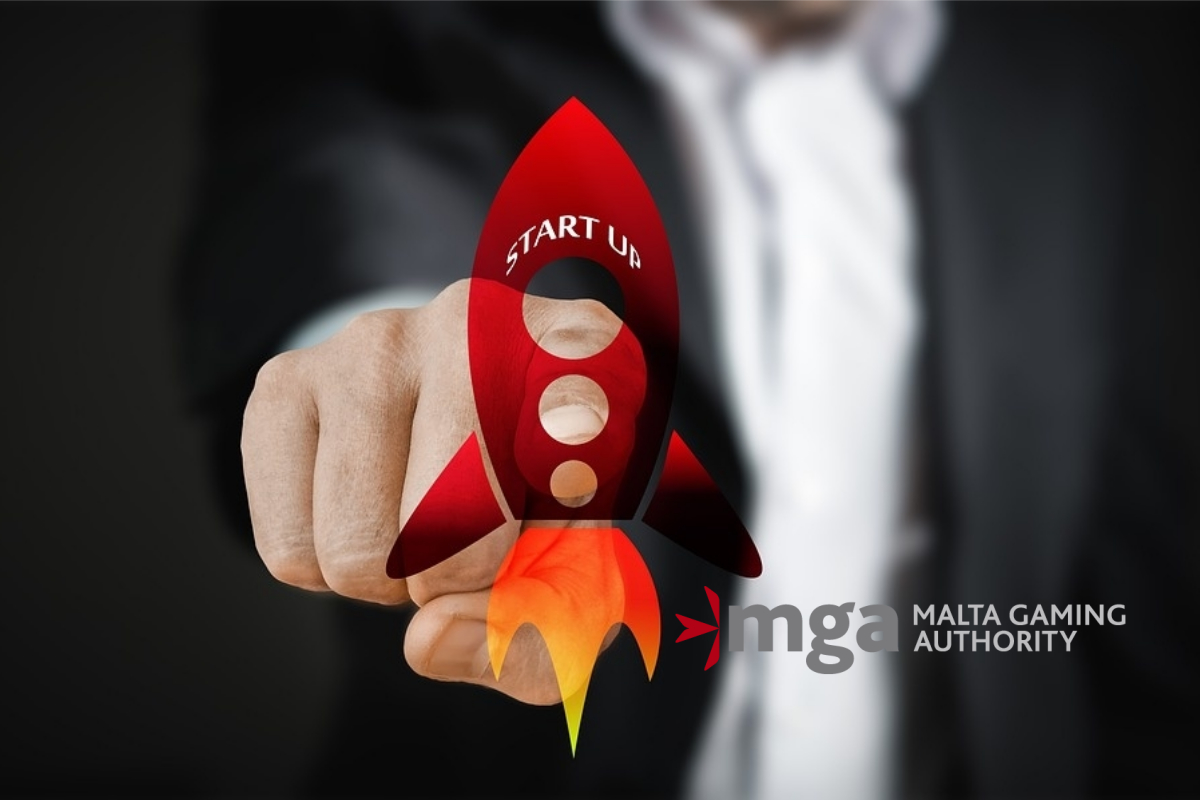 Reading Time:
< 1
minute
The Malta Gaming Authority (MGA) has announced changes to the regulations on gaming license fees to narrow the definition of start-ups, potentially ramping up costs for smaller gaming businesses.
Previously, a start-up owner had to generate less than €10m in revenue from gaming or related sectors during the previous financial year, but now, such an owner must generate less than this amount over the previous 36 months.
The rule applies both to individuals who have generated more than €10m and to those who are "part of, or controlled by, a corporate group" who have generated the same.
Under the current license fee regulations, start-ups are exempt from paying the compliance contribution, which may be between €15,000 and €600,000, depending on revenue and the type of gaming services offered.
"This amendment is aimed at ensuring that undertakings classified as start-ups are truly such, whilst simultaneously not prejudicing corporate groups that were in the business many years back and wish to benefit from such an incentive by starting up again," MGA explained.
The changes will come into effect from January 1, 2020.