iGaming football tournament scores thousands for Hospice Malta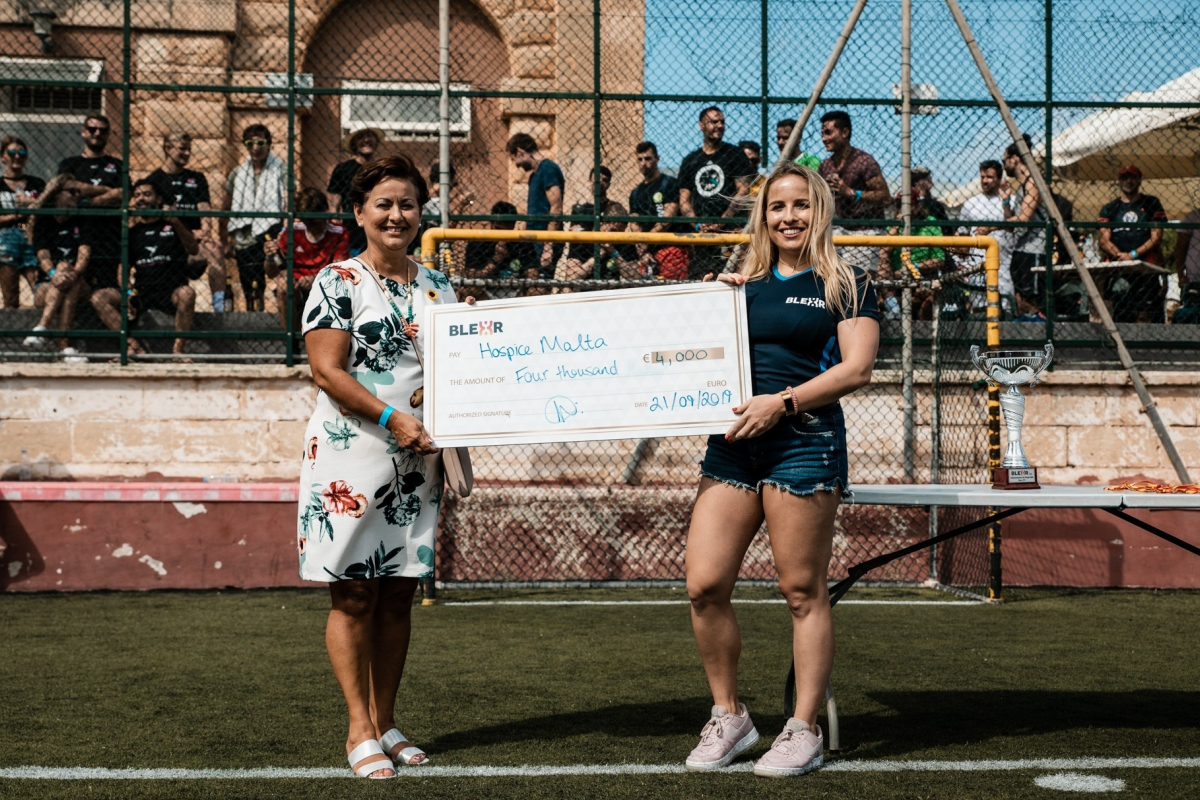 Reading Time:
2
minutes
A football tournament made up of teams from the iGaming community has raised €4,000 for a Maltese cancer charity.
The Blexr Cup took place on Saturday 21 September at the Luxol football grounds in Pembroke, with five-a-side teams from ten companies across the local iGaming industry battling it out for the trophy in aid of Hospice Malta.
The hospice, based in Balzan, offers palliative care for patients who are dealing with terminal cancer.
The tournament was organised by Blexr, a performance marketing agency based in Sliema which provides lead generation for companies operating in iGaming, forex and sportsbook. It employs more than 70 people, both Maltese and those from overseas.
This latest fundraising event is part of the company's ongoing support for charitable causes in Malta. The money raised came from the teams' entry fees, as well as donations and extra in-house fundraising carried out by these companies from the iGaming community.
The companies who entered the tournament were Blexr, Raketech, Poker Stars, BetClic, Kindred, ComeOn!, Broadwing, LeoVegas, Socios powered by Chilliz and Broadwing.
The winners were Tipico, beating BetClic 2-0 in the final, and a cheque for the amount raised was then handed over to Marisa Camilleri from Hospice Malta.
Blexr's CEO Ian McDonnell said: "We're delighted to support Hospice Malta and promote health and fitness through our Blexr Cup tournament.
"The hospice does really important work and it's great to see the iGaming community come together to raise money for them, while at the same time playing out our friendly rivalry on the football pitch."
Kenneth Delia, General Manager of Hospice Malta said: "I wish to thank Blexr for organising this football tournament, and also all the companies who took part.
"For the past 30 years, Hospice Malta's primary role has been the provision and promotion of palliative care services to patients suffering from cancer, motor-neuron disease, and other serious illnesses.
"As a voluntary non-profit organisation, Hospice Malta relies on such support to continue delivering free of charge, professional palliative care services to over 1,200 patients and their families every year."
CT Gaming Installs its Diamond King Multi-game Pack at Grand Pasha Kyrenia Casino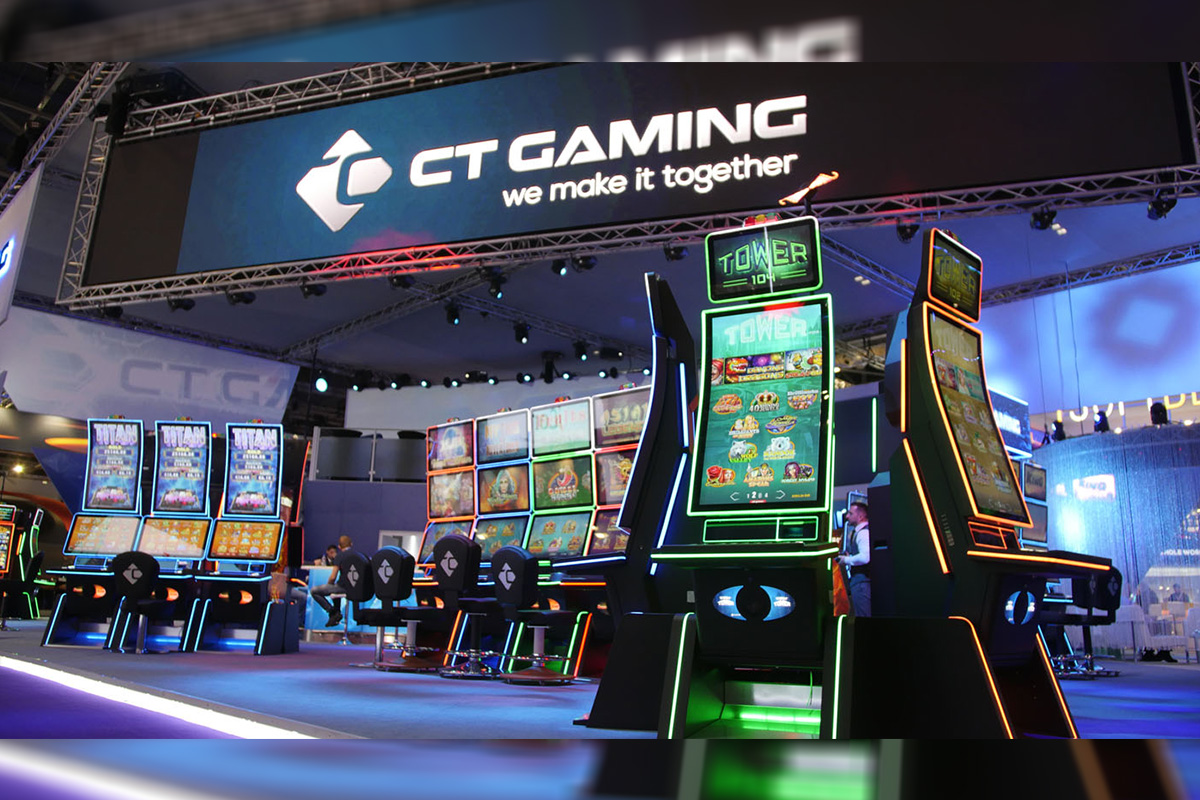 Reading Time:
< 1
minute
Leading manufacturer and gaming solutions provider, CT Gaming, has announced more installations of its Diamond King multigame in Northern Cyprus. The thrilling series of game packs with 50 titles and Progressive Jackpot linked to 10 games are available at Grand Pasha Kyrenia Hotel & Casino & Spa.
"This follows our excellent partnership with the casino, and it is a testament to our growing popularity in Cyprus. The response from players so far has been phenomenal, and the machines are performing excellently. Cyprus is a key market, and we will continue expanding our offering to players," Nikola Nenkov, regional sales manager at CT Gaming, said.
CT Gaming's Diamond King multigame pack consists of popular titles such as 20 Star Party, Champagne & Fruits, Enchanted Fruits, Lord of Fortune, Celestial Dragon and 20 Clovers Hot. With exciting themes, stunning visuals and engaging content, CT Gaming's multigames have proven popular with players worldwide.
CT Gaming's progressive Diamond Tree jackpot is featured in a selection of titles, including Celestial Dragon, Lucky Clover, Wizard Blizzard and more. This 3-level jackpot raises excitement levels as multiple bonuses can be won simultaneously. A tree with diamonds appears on the second screen in the bonus mode. Once illuminated with a flash, the tree begins spreading sticky diamonds allowing hits of different jackpot levels at once. The multigame is featured in the EZ MODULO 32/32/27 cabinet.
The casino manager at Grand Pasha Kyrenia Hotel & Casino & Spa said: "The reception from players has been incredible, and the Diamond King multigame has taken the spotlight on the gaming floor. We are proud to have partnered with such a well-respected company like CT Gaming, and we hope to continue this partnership in the future."
Viva Casino in Northern Cyprus installs CT Gaming's Diamond King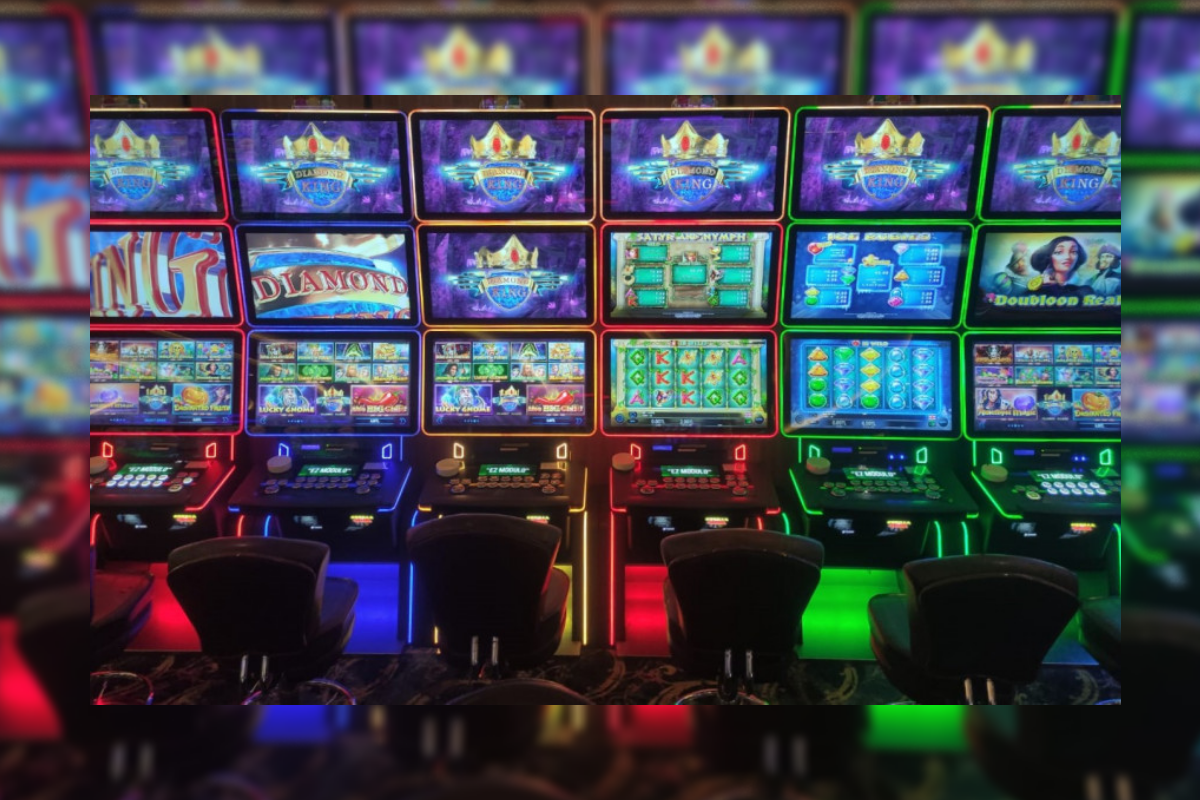 Reading Time:
< 1
minute
Leading manufacturer and gaming solutions provider CT Gaming has announced installing its multigame pack, Diamond King, in Viva Casino in Northern Cyprus.
Nikola Nenkov, regional sales manager at CT Gaming, said: "We are proud to have Diamond King installed in the renowned Viva Casino Cyprus. With its exciting themes, innovative features and cutting-edge content, the Diamond King multigame pack will surely raise unprecedented excitement among players."
Diamond King comprises 50 games, including 40 of CT Gaming's most popular and ten brand-new titles. This includes Enchanted Fruits, 20 Roosters, Mighty Moon, Talisman of Power, Doubloon Real, Magic Harp, Jungle Boy, Golden Skull, Magic Chalice and more.
In addition, 10 of the titles included in the Diamond King multigame feature CT Gaming's newest progressive Diamond Tree jackpot. This includes Celestial Dragon, Wild Roar, Lucky Clover, Duck of Luck, Wizard Blizzard and more.
Nenkov said: "With its engaging theme, striking visuals and bonus features, this 3-level jackpot will exceed players' expectations." In the progressive Diamond Tree jackpot, multiple bonuses can be won at any bet. A tree with diamonds appears on the second screen in the bonus mode. Once illuminated with a flash, the tree begins spreading sticky diamonds allowing hits of different jackpot levels at once.
Viva Casino Cyprus manager added: "We are thrilled to have partnered with CT Gaming. At Viva Casino, we prioritise entertainment and attracting new players; there's no doubt Diamond King will achieve that. The response we've received so far from players is phenomenal, and we're proud to have it as an addition to our casino."
APEX Enhances its Long Collaboration with Merit Group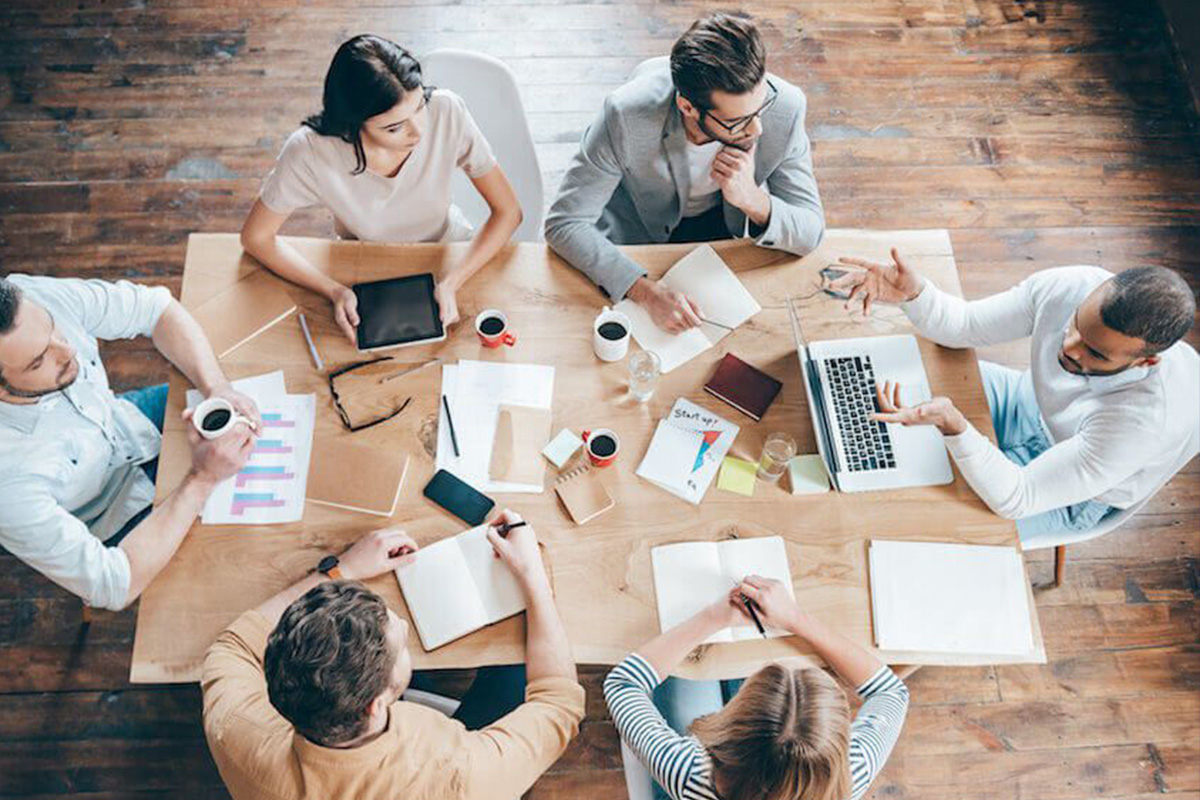 Reading Time:
2
minutes
APEX has enhanced its long collaboration with the Merit Group, which operates ten casinos across Europe and a casino cruise ship.
Merit has been a regular customer of APEX since 2015. Recently, Nuh Yondem, Slot Director of the Merit Group, equipped the Casino Merit Royal in Northern Cyprus with many new additional slot machines with the successful CLOVER LINK gaming system. Once again, the gaming concept convinced him all along the line.
Since the release of CLOVER LINK, APEX has been surfing wave after wave of success. The latest highlight of the casino high flyer thrills gaming guests in the Cypriot Casino Merit Royal as well – the casino is a top-class and established name in the Las Vegas of Europe. On a total casino area of 13,000 square meters including an impressive gaming area of 8500 square meters, players can experience the unique gaming fun of CLOVER LINK or CLOVER LINK XTREME on 300 of 902 slot machines in total.
On the island in the eastern Mediterranean, the market leader offers "unique gaming experiences with a phenomenal entertainment factor and thereby always sets new impulses in the market."
Nuh Yondem said: "We use a whole range of different high-end products from APEX. All of them are like a safe bank for us, but with CLOVER LINK a special jewel has been created. Our guests are totally impressed by the innovative game system, and satisfied guests are enormously important for our house."
APEX Vice President of Global Sales & Marketing Kubilay Özer said: "The satisfaction of our customers drives our everyday work. Of course, we are pleased that figuratively we are achieving full score again with our popular newcomer. Our CLOVER LINK games are an absolute magnet for players."
Yondem is also glad that the acquisition of Bally Wulff by a company owned by Johannes Weissengruber, the founder and CEO of APEX, will mean that Bally Wulff's popular portfolio will soon make its appearance in his casinos.
"The utilization of our APEX slot machines is outstanding, and as many guests as possible should be able to benefit from the brilliant gaming experience of high tension and varied highlight games with different jackpot systems," Yondem said.