Q&A with Phil Parry CEO of Iforium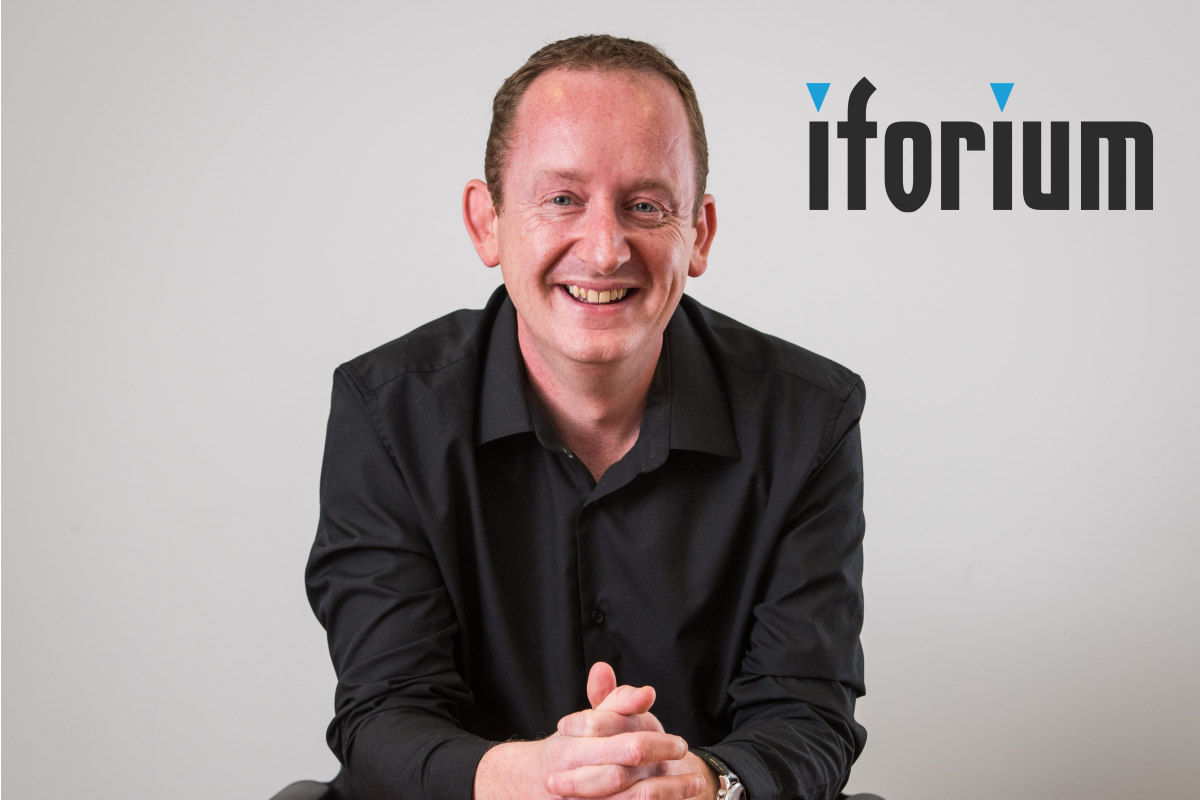 Reading Time:
3
minutes
As the CEEGC gets underway today, our Lead Stage Sponsor, Phil Parry, CEO of Iforium, sits down with us to talk through his plans for the CEE Gaming scene and the importance of responsible aggregation.
What are you looking forward to at CEEGC?
We're great fans of the CEEGC – it's one of the must-attend gaming conferences on the Central and Eastern European calendar – and we've been proud attendees since its launch in 2016.
We're delighted to be a sponsor, and we see it as a great opportunity to catch up with our partners as well as making new friends. We've enjoyed every year immensely and are looking forward to progressing with our on-going partnership discussions as well as catching up with the latest in CEE's fast-developing regulatory environment.
What lies ahead for the CEE Gaming scene?
Central and Eastern Europe is a very exciting growth region for us. We're already live with several operators here and see it as a great place to be doing business.
Slovakia and the 16 German Länder will likely occupy the headlines in the months ahead as everyone waits for their markets to go live and decide on a sustainable regulatory framework.
We've had fantastic success in CEE on behalf of our operator partners; ensuring stringent regulatory compliance while delivering a seamless player experience is always a balancing act; and one which we do best given our experience as one of the industry's leading aggregators.
Each market has different regulatory requirements, and the challenge for operators is to ensure they can be compliant in each jurisdiction they are active in, while offering games from the industry's most popular content providers and the best value proposition for players – which we do for them.
What innovation will capture the most attention in 2019?
While there's plenty of noise around blockchain, aggregated jackpots, and split screen game play to name a few trends – a lot of this risks being window dressing. For us, it's all about data, the processing of data and the player personalisation and communications that follow – those who master this will be the ones to watch.
At Iforium, we've worked hard over the last year on our event driven architecture to provide a real time data stream of player behavior for our operators. Introduce and apply machine learning on top and you're onto a winner.
What can CEE aggregators do to better improve the process between regulators and content providers?
It goes without saying that today's environment is a million miles away from the regulatory wild west of the early 2000s. With such a developed environment that we see now, the challenge for today's operators is to identify the markets that are profitable while finding ways to negotiate the complex web of rules and specifications required of them at every turn.
In Iforium's case, our Gameflex platform acts as a bridge between multiple content providers. As the middleman, we ensure this is 'sanitised' in that all content meets the regulatory demands of whichever market it is required to operate in. Where appropriate, we also overlay our regulatory solution specific to the jurisdiction and local requirements needed to operate. Looking to the future; I believe this will be expected of every aggregator – taking such solutions from 'nice-to-have' to a 'must-have' requirement to operate.
Any lessons learned that you'd like to share with others?
For operators, each time they enter a new CEE market or there's a new regulatory change, the key is having a system – an architecture that can permit that change. What we've been doing over several years is trying to take a level of control over all these different elements involved in multiple platforms and content providers who are all trying to solve the same problem.
As an aggregator, our objective and our belief is that we can provide a significant level of control over that process by innovating on our own platform. This is compelling for our suppliers and our operator partners, because Iforium and its systems can deliver in line with the complex network of regulations we see emerging across CEE today.
Exclusive Q&A with Andrei Vajdyuk, the head of business of NetGame Entertainment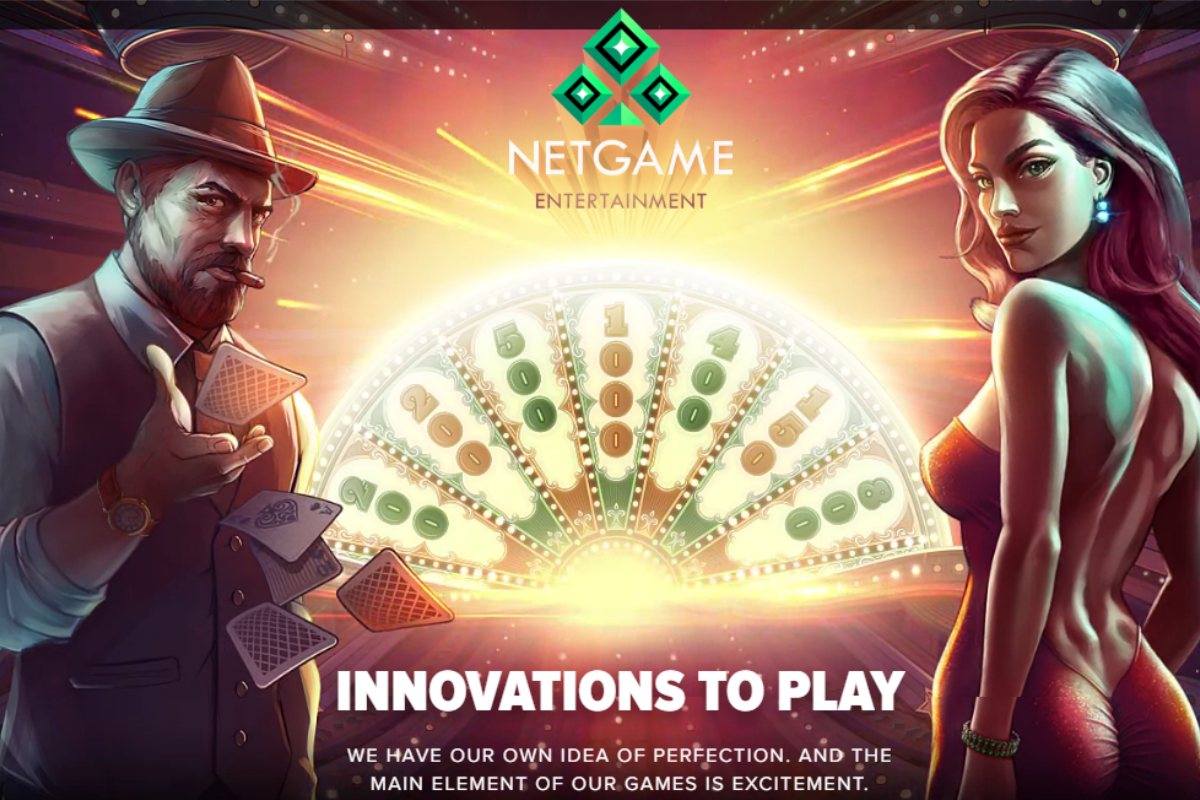 Reading Time:
5
minutes
European Gaming Media is conducting an interview with Andrei Vajdyuk, the head of business of NetGame Entertainment, about a new online casino provider, which is growing in the iGaming market through the first steps of business development.
Can you please tell us a bit about the company, when it was founded and what was the vision at the start?
Having started in 2012 with a group of three enthusiasts from landbased gaming, during the past 7 years we have accumulated the experience and built up a team to make a consecutive transition to online, establishing a new brand of online casino software – NetGame Entertainment.
During the last 2 years, our team has been working on the HTML5 platform, which went live in June 2019 with 30 games in the portfolio for 2019 year. We've experienced rises and falls with management processes during that period, which has finally allowed us to be capable of releasing one new game per month.
Today, we are a young game provider on the market, producing an innovative, excellent quality slots that are really impressive for both – our partners and players, that makes us a quickly growing game developer. By the way, everyone is eligible to try a demo version on the netgamenv.com website to be convinced the truth I said.
NetGame Entertainment aimed to become a well-known on the market and loved by players brand.
As a gaming company in this highly competitive market, it isn't always easy to keep up with the trends. What is it that NetGame Entertainment focuses on the most and what is it that makes your products stand out from the rest?
To be competitive, NetGame Entertainment follows the evolving igaming market trends, adopting them into our slots. But I would like to highlight that NetGame slots are created using the original mathematical models and unique bonus mechanics, exciting art and brick and mortar casino themes that immerse players into the real casino atmosphere.
Another of NetGame`s standout feature is a Mystery Progressive Jackpot tool. All slots are linked to single or multiple operator websites and participation is built on players' contributions. The Jackpot offers four different progressive levels – Red, Silver, Gold, and Diamond, where the Red reward is the least and Diamond is the highest.
There are only a couple of examples. But to be competitive, we pursue the tactic of creating outstanding products, investing in player's love, not just simple promotions.
Is there a particular slot that you, as well as a team, are especially proud of? What games would you say really hit it off with the players and the operators?
Of course, our team is in the process of building a diversified gaming portfolio. At this moment, we have 24 games live and 30 games are expected to be released till the end of 2019.
Our first game was released on June 2019 – the Golden Skulls slot.
And before the game discovered the world we have come a long way.
Our development process was started from scratch and it required more than one year for the team building, effective management and workflow set up. All in all, after fixing all the bugs, the first game was released. Today we are proud of that period because we have built up the expertise in falls and rises and reached the speed for a new game release to one month.
Among our next the most popular game titles are Vegas Skills, Jungle 2, Diamond Shot, Magic Tree, African King, Magic Dragons and others.
There are also some new slots, expected to be released until December 2019 – Luxor Relics, Dancing Lanterns, Zen Zen Cash, MMA Legends, Fruit Cash Hold n' Link and others. We will show our new as well as the popular slots at the SIGMA, SAGSE and G2E exhibitions in November-December 2019.
How big of a role do player feedback and suggestions play in the process of development of new games? Do you keep tabs on the market and try to develop games in accordance with what seems to be the most popular at the time or do you try to follow your own vision and create content that you believe players will like regardless of what seems to be popular at the moment?
Of course, our team pursues the latest trends that appear in the igaming market. We use it for creating and actualizing ideas of how to bet on competition among game development companies and propose better quality graphics or more engaging game mechanics, for example.
With NetGame's growing market awareness and the number of casino operators and players, our strategy is going to have changes – we will shift our focus to the players' feedback and suggestions.
Is there a particular market that you're focused on in geographical terms or are you trying to be more of an all-around developer that caters to players from all over the globe?
We are focused on building a diversified gaming portfolio for .com – markets: Asia, Latam, CIS, and Arab/Turkey markets. We use popular Asian themes, Vegas style graphics (Vegas Hit, Diamond Shot) for LATAM and Africa, and already released 5 Fruit games + 8 more(Fruit) coming for CIS and Turkey.
Every company seems to have its own idea about what makes the perfect slots. What would you say this is for NetGame? Is it the graphics, bonus features, plotlines? What do you believe is the most important from the players' perspective?
I believe, the main idea of making NetGame slots perfect lies in crafting games, enjoyable by its unique bonus mechanics. Almost every slot has its Free Spins feature or some others like Re-Spins, Pick-and-Click game, Progressive Jackpots, stacked and expanding Wilds, Multi-way games, Multiplier symbols, Cascading reels and others.
NetGame slots are oriented on players with different playing preferences. And our team experiments with graphics and math, making slots for Starters, as well as producing high-volatile slots that emulate a real casino atmosphere for the experienced gamblers.
What's next for NetGame Entertainment? Are there any games currently under development that we could look forward to? And, on a greater scale, what's the company's plan moving forward? Where do you see the business going in the coming months and years?
Let's start with some of our future game releases.
The next game, MMA Legends, is planned to be released in November 2019. This game is special because of its Bet on Game Feature, where the player bets on 1 of 4 selected symbols and on a chosen number of spins and if the bet gambled wins, the player is rewarded with a win multiplier per bet.
The second game is planned to be released in December 2019. This is Wild Lanterns slot, which is interesting because of its Flying Wilds feature. The Lanterns symbol flies over the reel in the basic and Free Spins mode and replaces regular symbols into Wilds. We call this feature Lanterns Boost.
What concerns us about NetGame company's plan moving forward, I can answer this way: we've built up a team and accumulated experience. We've crafted an impressive library of games for a short time and a good few are still in the pipeline. We've started marketing and promotion via game shows. And very soon our brand and products will become known on the market. This is our plan 🙂
Thanks for your time Andrei, and we wish you all the best!!!
Stoiximan/Betano bets on customer experience as European expansion continues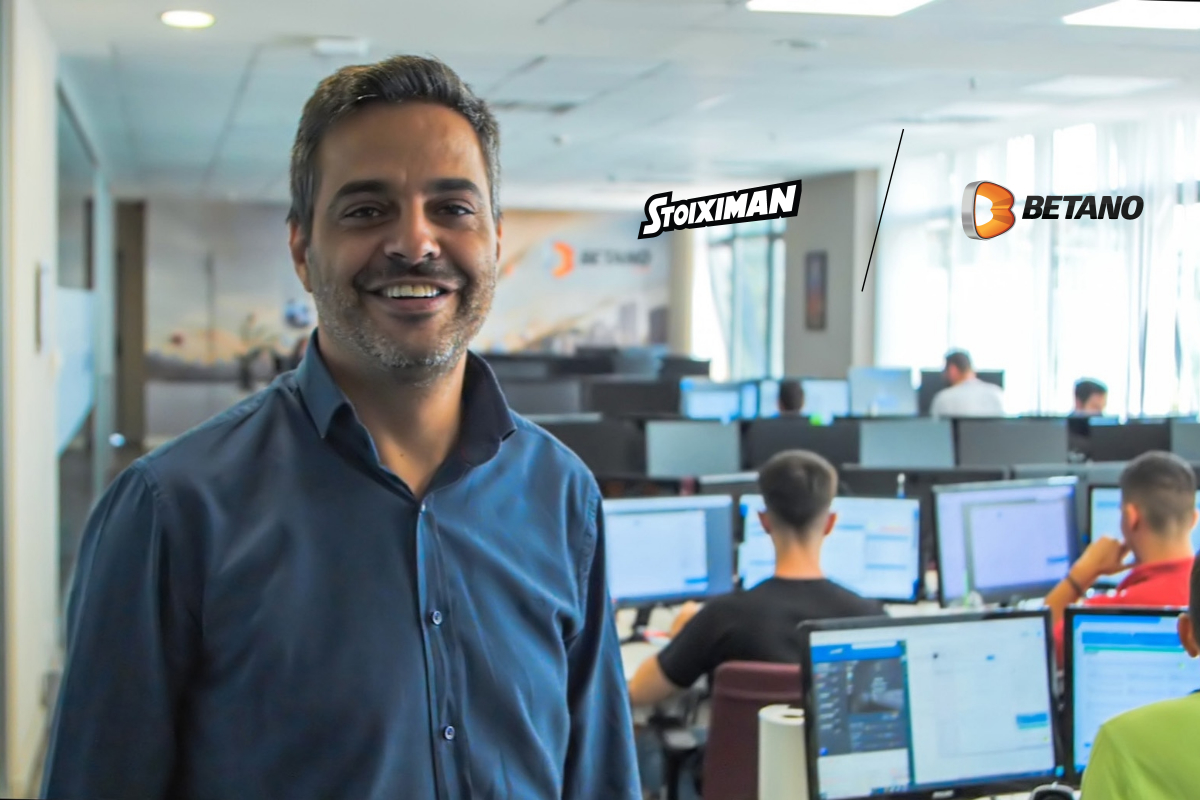 Reading Time:
6
minutes
As the leading online gaming operator in Greece, Stoiximan is well-versed in the art of using customer service as a key brand differentiator in the wider European and international iGaming markets. Stathis Loverdos, Director of Services at Stoiximan/Betano opens up about the crucial role customer service plays in live sports betting and why his company's current focus on self-service capabilities with Zendesk is only the beginning…
What's the key to your success and how did you approach expanding into new territories such as Germany?
In the gaming industry, every touchpoint with the player is an opportunity to deliver an exceptional customer experience, to stand out from the crowd, create brand loyalty and increase a player's lifetime-value. Stoiximan/Betano's user-centered philosophy means providing exceptional customer support and that has always been an important part of our growth strategy. In the gaming industry there are lots of products that offer similar value, so customer service can be a decisive factor in customer loyalty.
As well as continuously upgrading our internal customer service systems, both in software and process innovation, at Stoiximan/Betano we have heavily invested over the years in creating our own technology thanks to our talented personnel. With more than 650 employees the company has evolved to become the largest GameTech company in Greece and one of the fastest growing in Europe, producing technologically advanced products and delivering an immersive gaming experience.
Based on our successful modus operandi in Greece, we are now present in six markets using the name Stoiximan in Cyprus and the Betano brand in Germany, Austria, Romania and Portugal.
What is unique about working in the Greek betting market and how do any specific challenges differ from those across other European markets?
Each market has to be treated differently and we strategically enter regulated, or soon to be regulated, markets with uniquely identifiable characteristics. We localise offering a special, tailor-made gaming experience to the countries we operate, custom features to assist our members and catapult their experience while always tending to their needs. Therefore, Greece was actually born out of that need. Stoiximan/Betano Group is a 100per cent Greek company marketed as a platform offered by players for players and grasping that need of the Greek market at the time to deliver unique personalised experiences to its members, with top-notch CRM & Marketing communications and distinct customer support. At the same time, Stoiximan created a big portfolio of a wide range of affiliates trusting the brand and its dynamics, promoting to the world and helping them throughout the brand building process. Furthermore, the Greek market has experienced players that need to feel respected and appreciated as they understand the product deeply. Greece is a more Sportsbook-oriented market that loves seasonal Casino endeavours, while its online users want to be assisted in a very fast pace. Therefore, besides product, we created an impressive in-house Customer Support team, without outsourcing any form of communication, ready and dedicated to their cause. To make our users feel like Stoiximan members.
In terms of appealing towards the growing millennial market through social media, what trends have you seen in recent months and where do you see the future of social media evolving for players?
Providing quick and accurate responses is very important for our customers. We are now using apps such as Viber and WhatsApp to provide immediate feedback and resolve any issues quickly and efficiently. We believe that these are the channels of the future, particularly for the gaming industry.
As our millennial customers are increasingly embracing social apps for customer support, we decided to use Zendesk, a software application which provides us with the flexibility to add new channels as our customers' needs evolve. Currently 55% of Stoiximan and Betano's customer communication comes through live chat and 18% via email, while Viber and other social apps are responsible for 12% of the customer enquiries. The remaining 15% of customer interactions are allocated to voice channels.
You're developing self-service capabilities; do you feel there's a reluctance from traditional gaming brands to embrace this technology and why is it important to work with companies like Zendesk to push technological advances forward?
We are planning to introduce self-service capabilities to provide structured guidance that addresses the most common customer enquiries via an online FAQ content hub. The company is also planning to use Zendesk's dynamic content feature, which offers automated translation, to make this content available into multiple languages. Zendesk offers great flexibility and rich product capabilities that allow us to continuously improve our customer service operations.
Zendesk provides a variety of data about the nature of the customer enquiries and the way our customer support team is handling them. We can track a number of metrics, including first contact resolution, reply times vs wait times, number of tickets resolved and many others. Moreover, the platform allows us to combine data from different business apps and create easy to understand visual dashboards, graphs and charts. Zendesk is smooth for agents and smooth for our customers. It also offers a lot of great features that help us improve efficiency. For instance, triggers and automations is a very powerful feature as it helps us to prioritize urgent issues, so that we can address them effectively. This also allows us to classify the customer requests in different categories and allocate the tickets to the right agents to ensure each customer request is dealt with quickly. We also use macros to automate simple tasks, which helps us improve efficiency.
Moving forward, we are planning to integrate Zendesk more closely with our business applications and expand the use of the company's product functionalities to get a more comprehensive view of customer interactions across all channels. As a customer-focused business, we are fully committed to providing exceptional service to our customers and working with Zendesk has helped us to deliver on this promise.
With the future of European iGaming in flux as the possibility of tighter compliance and AML requirements loom, how is Stoiximan using data and social media to ensure a successful future?
First of all, we must say that for Stoiximan / Betano, Responsible Gaming is not a contractual obligation as it is also stipulated in the regulation that all trusted providers must comply with. As a company, we invest in partnerships and initiatives that protect the player from excessive betting and ensure a credible environment where everyone can enjoy the game responsibly. Furthermore, we have adopted an approach developed around the Responsible Gaming policy and the AML (Anti-Money Laundering) prevention policy.
In this context, we have developed mechanisms for the self-protection of players. These mechanisms include the ability to set financial thresholds up to and including self-exclusion, and maintaining informed decision-making policies in order to provide us with insight into the quality of player activity. We have also hired a team of specially trained agents who are able to identify instances of problematic betting behavior, to ensure responsible play. Data analytics tools are also key to helping Stoiximan/Betano manage its customer support team more effectively. We receive weekly reports which provide a detailed breakdown of activity by hour and day, so that we are able to use this data to assess the value of our customers` activity.
We are also a member of the International Betting Integrity Association (formerly known as ESSA) thus further enhancing the worldwide effort to safeguard integrity and prevent corruption in the context of betting. At this level and taking into account Anti-money laundering cases that concern the betting market internationally, at Stoiximan/Betano we implement mechanisms with the support of Artificial Intelligence and especially Machine Learning, so that we can recognize suspicious transactions and notify National Financial Authorities and regulators immediately.
How do you measure the impact of the customer experience with players? Are you predominantly focused on retention and spend or is there more to it?
Retention is obviously a critical indicator when measuring the overall engagement of players towards your product & services as it shows a general trend towards returning customers. Of course, retention rate cannot be the sole criterion when assessing CX as these may lead to certain fallacies that you cannot foresee from Retention figures.
At Stoiximan/Βetano, we not only look at the retention and spend capability of our users but evaluate quality indicators, as we want to develop a stronger and more engaged relationship between our agents and our clients. To ensure the best possible experience, Stoiximan/Betano has invested in one of the best customer relationship management system internationally. The goal was to integrate all channels so that the Customer Support team can share customer information and history at the same time and gain the capacity to evaluate the efficiency of our agents in relation to user requests and activity.
As Stoiximan/Betano was growing, it was necessary to ensure and expand customer service operations across different markets. We chose Zendesk because it offered great scalability and allowed us to centralize all customer interactions into a single platform.
Since the introduction of Zendesk in 2018, our customer satisfaction score has increased by 8% and the efficiency of resolving customer enquiries has improved dramatically. For instance, our one touch resolution rate is 97%, which means that the majority of the roughly 95,000 customer enquiries that the support team receives every month are resolved with a single agent response. Moreover, 77% of the emails adhere to the service level agreements (SLA) set for each customer segment. Most importantly, Stoiximan/Betano has been able to consolidate all interactions with the customer into a single platform and scale support to match the company`s growth. Understanding the key customer experience metrics and applying them at appropriate stages with the most important customers is paramount. Customer journey analytics can play a key role in this endeavor by providing a journey-driven perspective and improving your return on your investment in customer experience measurement.
Zendesk is expanding its reach within the online gaming industry working with operators and partners in new territories across the globe. To learn more about how the company is working with customers like Stoiximan/Betano, visit the Zendesk team at this year's SiGMA at Stand S40.
Perfect Storm: ThunderSpin uncovers the missing link for online casinos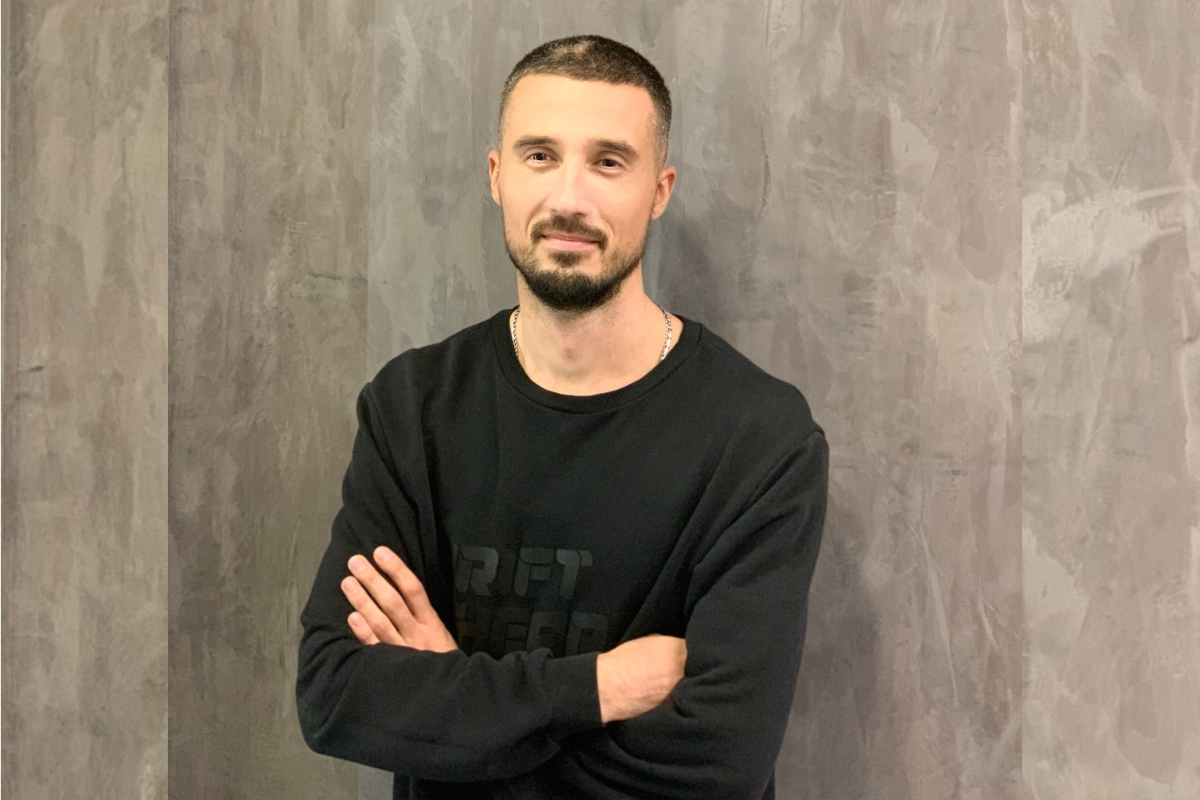 Reading Time:
2
minutes
ThunderSpin, the newly launched slot development studio created by BOSS. Gaming Solutions has entered the market with a large game portfolio and a goal to combat what's missing from its competitors in the online casino industry. Alex Kosogov, Head of Games at ThunderSpin, reveals the gaps of the industry, why his team is developing a large-scale jackpot bonus module and the key of combining player pleasure with partner's ROI…
What sets ThunderSpin apart in terms of new game content in 2019?
Before entering the market, we thoroughly investigated the industry. Our expertise enabled us to create innovative solutions that meet our clients' needs. Our team of very talented people takes pride in delivering flexible digital casino solutions: superior graphics, high-quality sounds, and smart configurations, designed to excite and engage players, keeping them entertained while playing.
What was the inspiration behind launching ThunderSpin and what R&D was undertaken to deliver its core titles?
We wanted to create interesting, engaging and visually attractive games that would appeal even to the most demanding players who are tired from playing same type of slots over and over. We believe that slot games should be visually attractive and exciting.
Regarding R&D: we examined competitors and found the gaps in the industry. To combat this, we forged new topics in gaming slots, sought out our customers' opinions, chatted at exhibitions with potential partners and experts.
Your website highlights that most online players are attracted to slots, why do you feel this game type is more popular than table games, poker, live casinos, etc.?
Slot games have the smallest intervals between bets and due to this, they have the highest level of gambling and involvement. Also, the game slot, unlike table games/live casino, gives developers unlimited possibilities in choosing the logic/mathematics of games, as well as creating exciting scenarios.
ThunderSpin's 25+ games are developed using the latest trends and innovations, what attributes are most important for player retention and how are you ensuring this across your portfolio?
First of all, it is important to develop a unique game scenario that allows the player to experience new emotions as long as possible. Another important attribute is the bonus system, we are now working on the development of a huge bonus module that includes an innovative jackpot system, a cross-selling system to expose the market to all of our products in a more efficient way. And the third one is to constantly offer the players new products in order to maintain the interest at a highest level.
The online slot market is already crowded, why did you decide to launch such a wide range of games with ThunderSpin rather than just focus on a few core titles?
Now we have 29 games in our portfolio. In fact, this is not a big deal for the slot's developer, and we have chosen the way of creating each new game with unique logic/graphics, instead of just starting the pipeline of games that will not stand out from the majority. For comparison, we can take laptops Apple and HP. HP has more than 40 models, while Apple has only three. But we all know who is the most successful in this market.
With the ability to use multiple currencies and operating systems you put the power in the players hands, what's the benefit to operators and the industry by doing this?
Covering all operating systems and enabling multiple currencies, we allow our partners to attract the players playing from any location and device. Our main mission is to create the perfect storm and combine the player engagement with partner's success.