RuHub Studio presents logo restyling and new brand style elements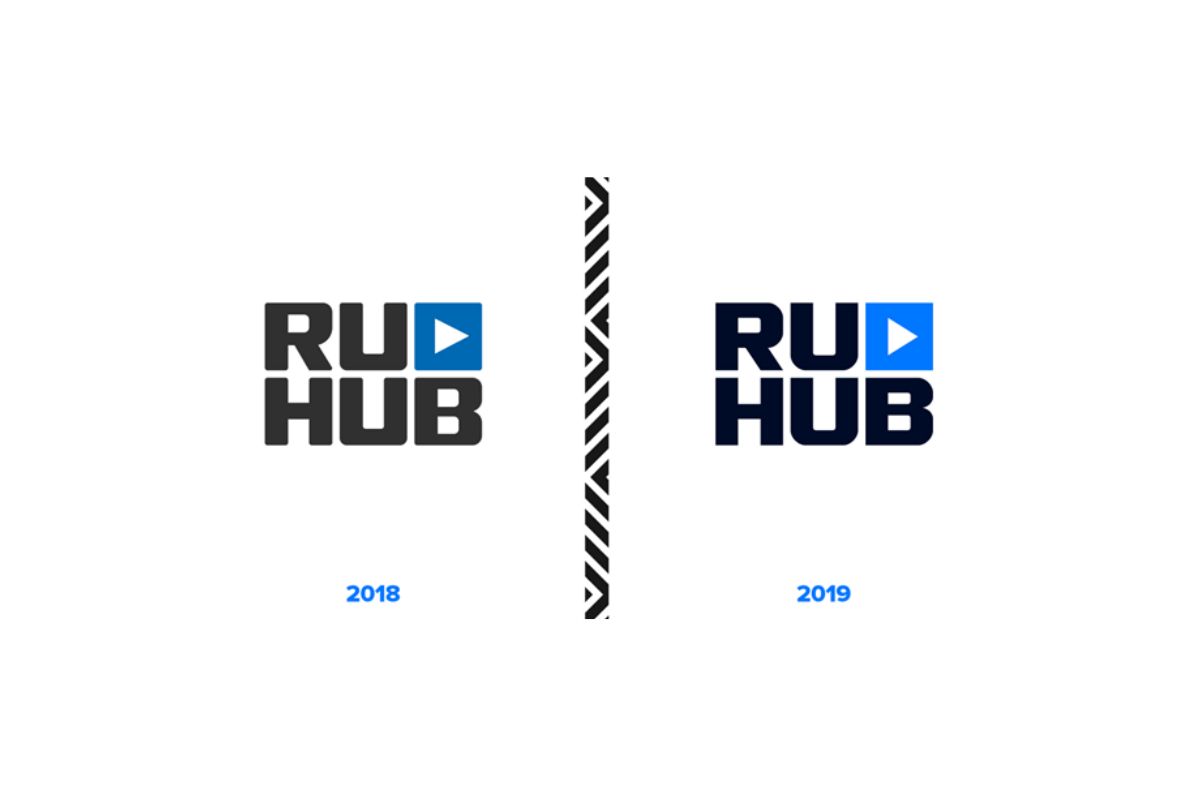 Reading Time:
2
minutes
A leading Russian-based esports broadcasts studio RuHub (a member of ESforce holding) has reinvented the logo, introduced new elements to its brand style and broadcast production. These design solutions aim to freshen up the studio's visual perception and solve various objectives that arise while covering international esports events. The grand reveal is planned for ESL New York 2019 CS:GO tournament that will take place 26th through 29th September 2019.
That was the official part. With it out of the way, let's take a closer look at the updates – in first person.
Anton Oleynik, RuHub studio general producer: "You've probably noticed the way visual components of our broadcasts changed over this year. We strived to reflect our ideas in the new design.
New style principles
A new, light style flexibly compliments the updated logo. The graphics dynamically adjust to any content, creating a clear and memorable style.
Logo and colors
Since we value our past, we've decided against building a new logo from scratch. However, as we change and grow, so does our logo.
The new logo is simpler and neater – we've got rid of round corners and extra weight in it. Additionally, the colors are more vivid, more catchy, and better for setting the mood.
In addition to the updated logo pattern, we've created a new, self-efficient symbol – and you're very familiar with it. It's our logo's "Play" button. We could spend hours reflecting at its deep meaning as a symbol of development, but we simply suggest you hit the button and jump right into it.
Animation and intercuts
Our old digital planet background officially – and honorably – retires. An updated design which serves to highlight and compliment the on-screen content will take its place.
We have designed a set of patterns to be used for presentation spaces in "Lego" style. Every element is highly customizable: from form and function to color.
As for intercuts for various tournaments, we use fonts and colors of the events broadcast by the studio. In doing so, we create a symbiosis of our studio's and event's designs, building a general, easily recognizable identity no matter the covered event.
Content presentation
Using these elements as a base, we've created updated backgrounds and banners. This way our livestreams will no longer be flat and faceless.
We hope our new stuff won't disappoint you. See you at ESL One New York!".
About RuHub: the studio is a key media content producer for esports audience and the largest Russian-speaking esports studio in the world. RuHub studio is a member of ESforce esports holding.
Betby Inks Advabet Deal for Sportsbook and Esports Solutions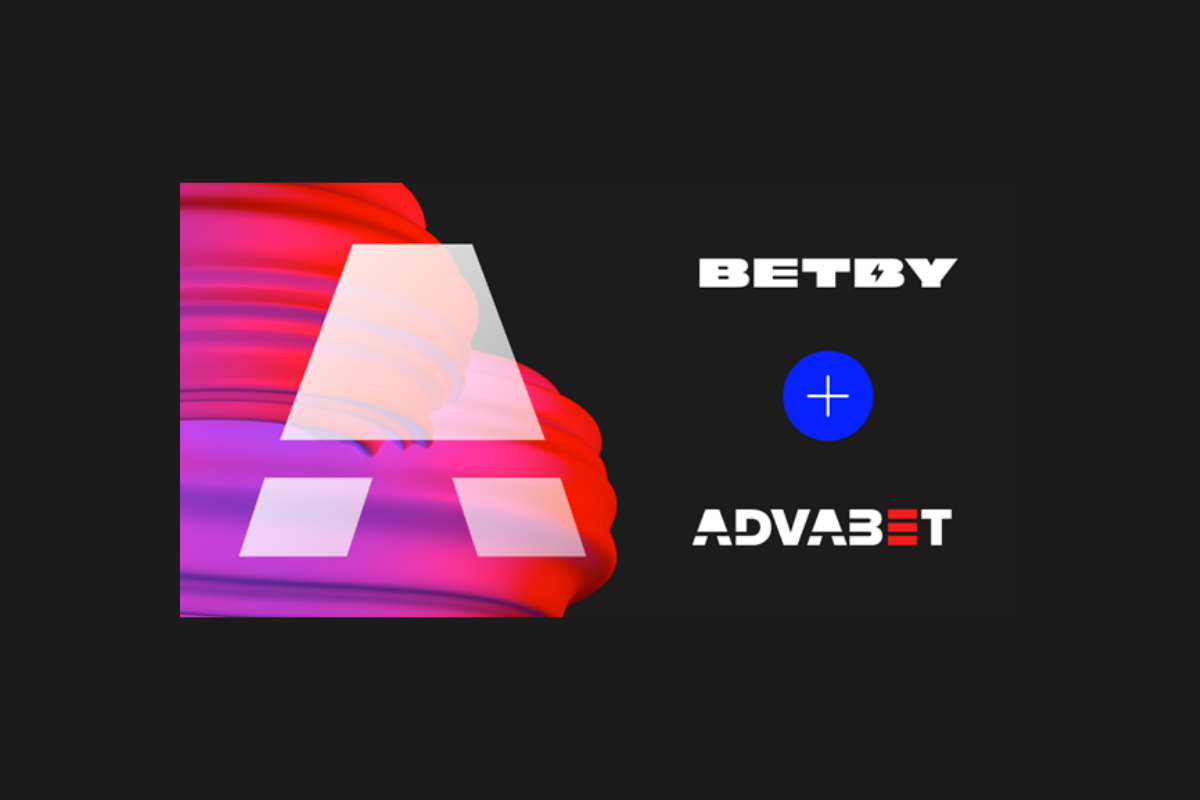 Reading Time:
< 1
minute
Sports betting supplier BETBY has taken its sportsbook and Betby.Games esports offering live with igaming solutions provider Advabet.
Advabet offers both white label and turnkey online casino solutions, which will now be bolstered by BETBY's sportsbook offering which covers over 50,000 sporting events monthly across more than 80 sports around the globe.
The supplier's new esports offering, Betby.Games, will also be available through the Advabet solution. The growing product range includes FIFA, NBA 2K and Rocket League competitions, with more events, including tennis and combat sports, to be added shortly.
Leonid Pertsovskiy, Chief Executive Officer at BETBY, said: "Advabet is an exciting, up and coming, innovative brand who we are proud to enter a commercial partnership with.
"Our Betby.Games offering continues to go from strength to strength and with the return of live sports we see more appetite than ever to have a multi-product solution which appeals to a wide range of players. We look forward to a long and successful relationship."
Sergiu Cravcenco, Chief Executive Officer at Advabet, said: "BETBY's innovative products and customer-centric attitude are things that stood out for us in our search for new offerings for our platform.
"We both share an exciting vision for the future and working together we will look to continue to grow at an exciting pace."
Unikrn to add exciting new esports dimension to Microgaming's aggregation platform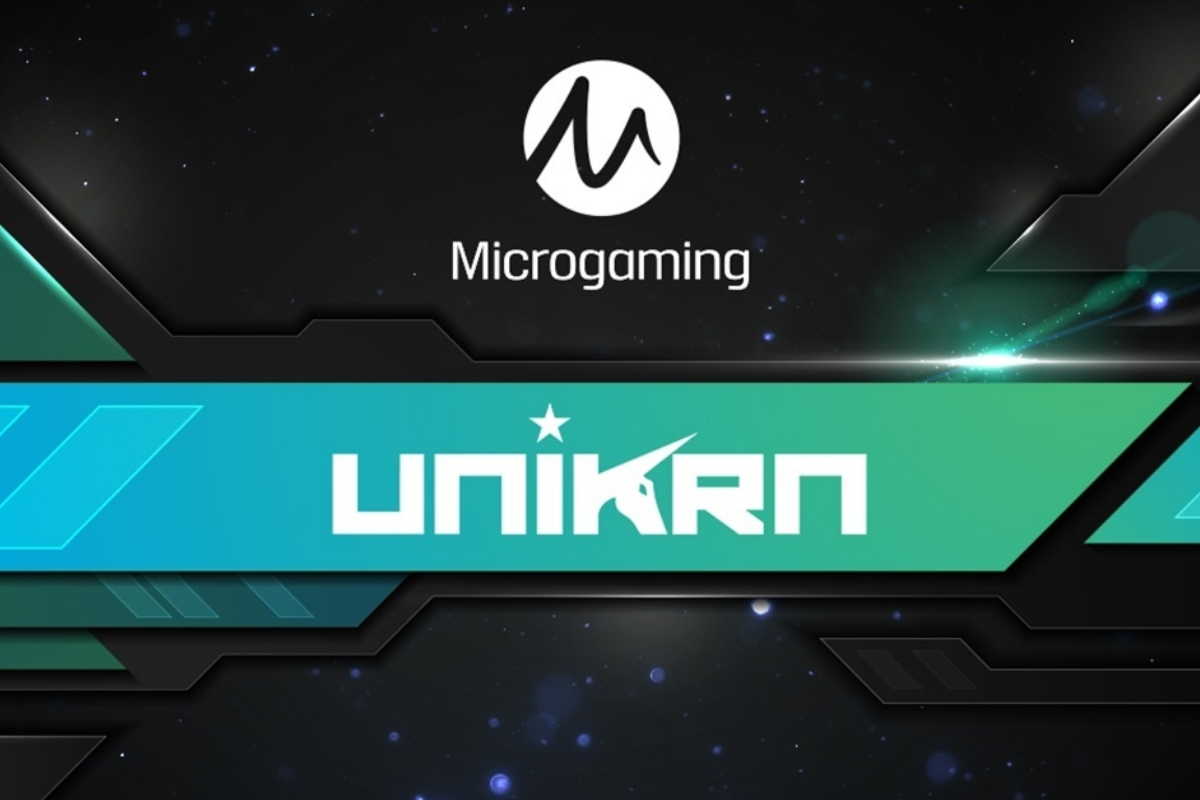 Reading Time:
2
minutes
Microgaming is pleased to announce that it is teaming up with esports betting and entertainment media company Unikrn.
Combining the world of esports and online casino, the collaboration will see Microgaming further diversify its gaming portfolio to provide esports betting to its customer base, which includes over 800 global gaming brands worldwide, while also significantly extending the reach of Unikrn's ground-breaking product.
Leon Thomas, Commercial Director at Microgaming, comments: "Microgaming has a rich history of product innovation and development, and we are constantly exploring new avenues to deliver unique content that raises the bar of entertainment. Unikrn has a strong reputation for delivering innovative esports gaming experiences that capture the attention of players around the world, and we firmly believe the addition of their esports product will allow us to bring something special to the market."
Microgaming's content aggregation platform is now set to feature Unikrn Virtual, which provides a secure and seamless system for placing bets on some of the world's most popular mainstream games, including top performers CSGO (Counter Strike), Mortal Kombat, Street Fighter, NBA2K, Rocket League and War Zone (Call of Duty).
"When I left my position as CEO of Microsoft Ventures, it was to create something unprecedented," said Rahul Sood, Unikrn co-founder. "Unikrn Virtual is a never-ending well of exclusive content that will change the betting landscape. With our Microgaming partnership, I'm excited to access Microgaming's network and global reach."
Unikrn Virtual is a powerful collection of professional esports matches and bespoke content created and played by some of the best competitors in gaming history, including Justin Wong and the winners of over a dozen EVO championships, giving fans the opportunity to bet on live esports matches without delays or schedule constraints.
Andrew Vouris, COO of Unikrn, adds: "Unikrn Virtual is the solution to the singlemost foundational issue facing bookmakers today, even in the fast world of esports, content gaps can wreak havoc on bettor engagement. For bettors who want engaging, 24/7 options, Unikrn Virtual is the only option."
Microgaming provides operators with access to a feature-rich portfolio of exclusive studio content and top-performing partner games, supplied in more than 20 regulated markets across the globe. Through a single integration, operators can select from over 1,000 online casino titles, including Microgaming's world-renowned progressive jackpot network, in addition to a full suite of administration and marketing tools.
25 Most Successful Esports Countries by Prize Money so far in 2020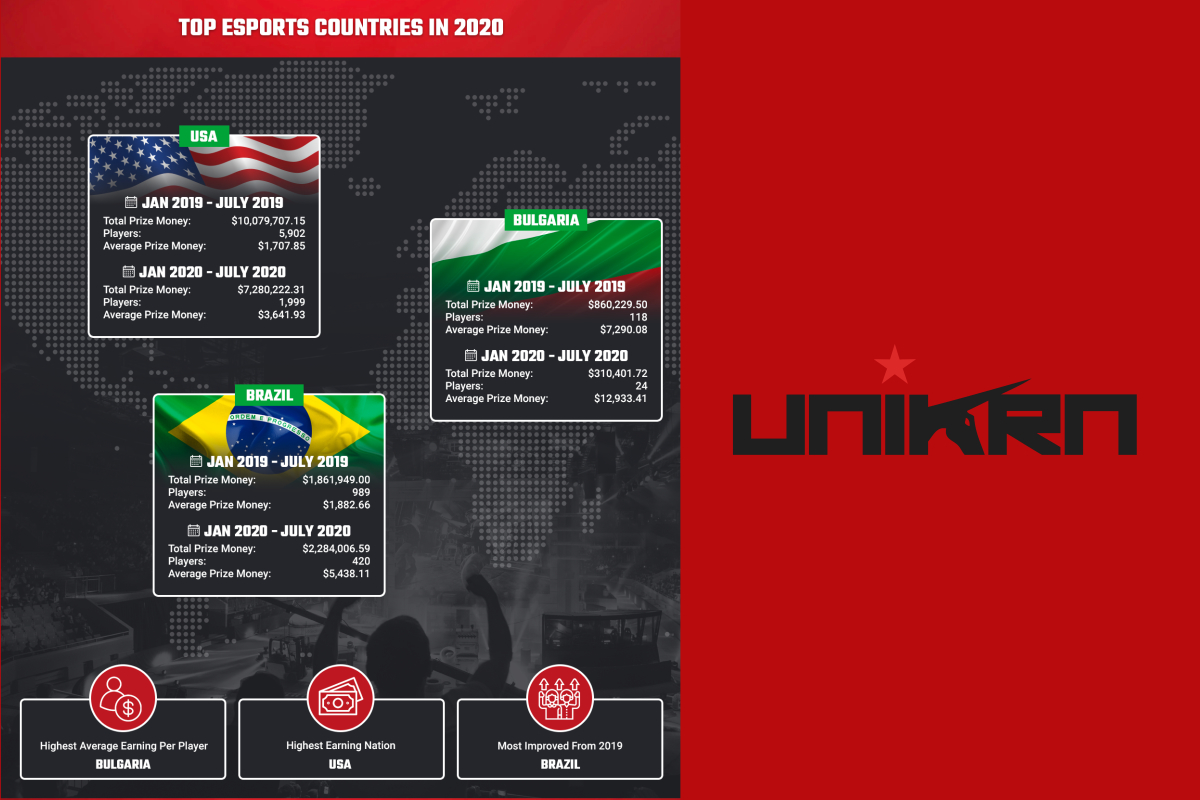 Reading Time:
3
minutes
– United States leads the way winning $7.2m
– Brazilian players most in form this year 
– Bulgarian and Danish players win the most prize money per person on average
– Only 60% of tournaments played compared to this time last year
New Unikrn research shows players are winning MORE on average so far in 2020 than 2019 – despite pandemic
Esports players from the top 25 countries are earning more average prize money in 2020 so far than at the same point in 2019, new research shows.
Despite a number of tournaments being cancelled, professional gaming is still thriving during a global pandemic.
So much that despite playing 40% less tournaments than at this point last year, players are earning more money on average per tournament.
World-leading esports bookmakers Unikrn have revealed the finding after analysing the top 25 countries for prize money so far this year.
By the end of June last year, $67million had been won by more than 26,000 players from 2,715 tournaments across the esports circuit.
Whereas by the same time this year, only $38.8m was won by almost 11,000 players in 1,622 tournaments.
The average tournament prize pool was very similar each year – in 2019 it sat at $23,988, compared to $23,920 in 2020.
However, in the first half of 2019, players were only winning on average $2,492 compared to individuals taking home $3,652 in 2020.
—————————————————————————————————————————————–
The research also found that like last year the United States leads the way at the halfway point of 2020 with players winning a massive $7.2m in prize money.
Identical to the first six months of 2019, China and Korea make up the top three.
Brazil are the biggest movers in 2020 rising from 9th to 4th in the rankings helped by Magic World Championship XXVI champion PVDDR's $300k victory.
The highest prize money to player ratio sits with Bulgaria, maybe surprisingly. Their top 5 players including Complexity's poiz0n are spread across CS:GO, DOTA2 and League of Legends.
The Danish also have a high turnover on prize money with 173 players averaging $9,564.
In 2019, the prize money across esports increased heavily from huge tournaments such as DOTA2's The International setting a prize pot of $35million and the Fortnite World Cup Finals.
But with both of these tournaments cancelled and many others postponed, total prize money for 2020 is estimated to be considerably lower than 2019.
—————————————————————————————————————————————–
Most Successful Countries By Prize Money Won (All Esports)
| | | | | | | | | | | |
| --- | --- | --- | --- | --- | --- | --- | --- | --- | --- | --- |
| | 2019 (Jan-July) | | | | | | 2020 (Jan-July) | | | |
| | Country | Total Prize Money | Players | Average prize money | | | Country | Total Prize Money | Players | Average prize money |
| 1 | United States | $10,079,707.15 | 5902 | $1,707.85 | | 1 | United States | $7,280,222.31 | 1999 | $3,641.93 |
| 2 | Korea | $5,438,336.48 | 1377 | $3,949.41 | | 2 | China | $3,093,705.23 | 379 | $8,162.81 |
| 3 | China | $4,876,979.55 | 1027 | $4,748.76 | | 3 | Korea | $2,356,078.82 | 573 | $4,111.83 |
| 4 | France | $2,290,981.17 | 1378 | $1,662.54 | | 4 | Brazil | $2,284,006.59 | 420 | $5,438.11 |
| 5 | Denmark | $2,234,162.91 | 652 | $3,426.63 | | 5 | Russian Federation | $1,718,361.31 | 454 | $3,784.94 |
| 6 | Russia | $2,179,829.93 | 855 | $2,549.51 | | 6 | France | $1,703,512.13 | 441 | $3,862.84 |
| 7 | Canada | $2,011,038.76 | 884 | $2,274.93 | | 7 | Denmark | $1,654,614.71 | 173 | $9,564.25 |
| 8 | Sweden | $1,933,771.15 | 712 | $2,715.97 | | 8 | United Kingdom | $1,327,882.15 | 348 | $3,815.75 |
| 9 | Brazil | $1,861,949.00 | 989 | $1,882.66 | | 9 | Canada | $1,307,092.60 | 319 | $4,097.47 |
| 10 | Germany | $1,824,623.63 | 1032 | $1,768.05 | | 10 | Germany | $1,304,784.38 | 500 | $2,609.57 |
| 11 | Finland | $1,672,037.47 | 405 | $4,128.49 | | 11 | Sweden | $1,176,960.10 | 215 | $5,474.23 |
| 12 | United Kingdom | $1,438,156.76 | 915 | $1,571.76 | | 12 | Australia | $891,602.63 | 359 | $2,483.57 |
| 13 | Australia | $1,278,719.22 | 838 | $1,525.92 | | 13 | Thailand | $826,835.23 | 314 | $2,633.23 |
| 14 | Poland | $1,158,065.87 | 624 | $1,855.87 | | 14 | Finland | $792,457.03 | 96 | $8,254.76 |
| 15 | Philippines | $1,106,753.39 | 200 | $5,533.77 | | 15 | Poland | $596,336.18 | 221 | $2,698.35 |
| 16 | Japan | $973,735.09 | 406 | $2,398.36 | | 16 | Ukraine | $574,589.16 | 112 | $5,130.26 |
| 17 | Thailand | $882,805.98 | 350 | $2,522.30 | | 17 | Norway | $439,630.18 | 67 | $6,561.64 |
| 18 | Bulgaria | $860,229.50 | 118 | $7,290.08 | | 18 | Netherlands | $399,067.54 | 150 | $2,660.45 |
| 19 | Norway | $714,775.28 | 225 | $3,176.78 | | 19 | Japan | $325,085.28 | 223 | $1,457.78 |
| 20 | Spain | $625,412.64 | 392 | $1,595.44 | | 20 | Bulgaria | $310,401.72 | 24 | $12,933.41 |
| 21 | Ukraine | $623,458.01 | 278 | $2,242.65 | | 21 | Philippines | $290,771.52 | 71 | $4,095.37 |
| 22 | Taiwan | $600,532.10 | 211 | $2,846.12 | | 22 | Turkey | $281,767.76 | 128 | $2,201.31 |
| 23 | Netherlands | $519,272.80 | 451 | $1,151.38 | | 23 | Malaysia | $252,612.81 | 43 | $5,874.72 |
| 24 | Italy | $490,560.54 | 137 | $3,580.73 | | 24 | Argentina | $251,784.40 | 79 | $3,187.14 |
| 25 | Malaysia | $463,826.66 | 175 | $2,650.44 | | 25 | Estonia | $240,863.04 | 37 | $6,509.81 |
Total Prize Money, Tournaments and Players (All Esports)

| | | | | |
| --- | --- | --- | --- | --- |
| 2019 (Jan-July) | | | 2020 (Jan – July) | |
| Total Prize Money | $66,992,940.50 | | Total Prize Money | $38,798,059.63 |
| Total Tournaments | 2715 | | Total Tournaments | 1622 |
| Total Players | 26141 | | Total Players | 10625 |
| Average tournament prize pool | $23,987.94 | | Average tournament prize pool | $23,919.89 |
| Average player prize money | $2,492.18 | | Average player prize money | $3,651.58 |
Best Countries By Average Player Prize Money
| | |
| --- | --- |
| Country | Average prize money per player |
| Bulgaria | $12,933.41 |
| Denmark | $9,564.25 |
| Finland | $8,254.76 |
| China | $8,162.81 |
| Norway | $6,561.64 |
| Estonia | $6,509.81 |
| Malaysia | $5,874.72 |
| Sweden | $5,474.23 |
| Brazil | $5,438.11 |
| Ukraine | $5,130.26 |
**Stats from www.esportsearnings.com – does not include information about salaries, bonuses or sponsorships