China's Playing Cards & Board Games Market, 2018 to 2025 – Tier 2 Companies are Expected to Grow at 17.3% CAGR During the Forecast Period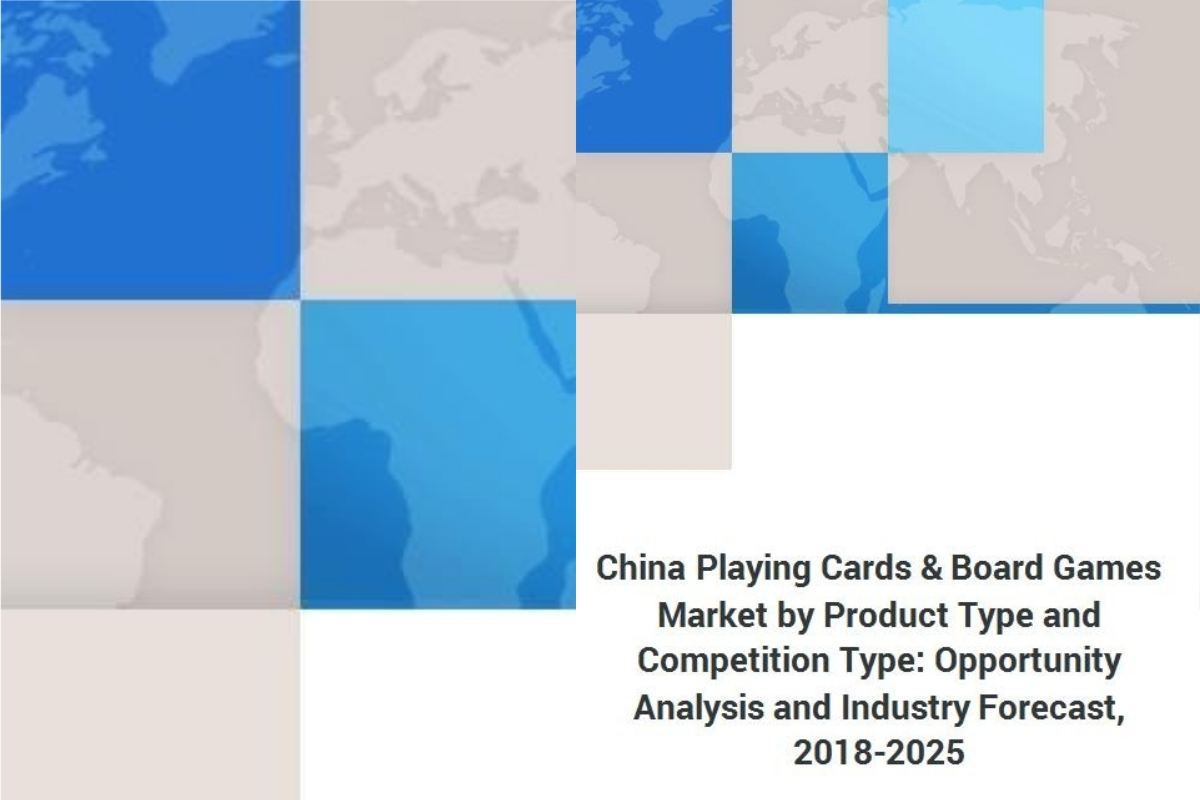 Reading Time:
3
minutes
The "China Playing Cards & Board Games Market by Product Type and Competition Type: Opportunity Analysis and Industry Forecast, 2018-2025" report has been added to ResearchAndMarkets.com's offering.
According to the report, the China playing cards & board games market size was valued at $583.8 million in 2018, and is projected to reach $1,675.4 million by 2025, registering a CAGR of 16.3% from 2018 to 2025. In 2017, the board games segment accounted for approximately two-thirds share in the China playing cards & board games market and is projected to grow at the highest CAGR of 19.2%.
Playing cards & board games are very popular and common products known by every age of person from child to adults. They are used by end users for leisure as well as for learning. However, playing cards have high demand in the gambling industry than household as these are mainly used for playing various games such as Rummy, Blackjack, Bridge, Roulette, and Sweeps in casinos, clubs & other places.
On the other hand, board games are very popular among kids, millennials, and adults which is also an important factor affecting the China playing cards & board games market size. These games play a crucial role in the growth and development of the children. It helps to enhance the creativity and self-confidence. It also helps to improve problem solving, critical, and logical reasoning skills.
It is proven fact that playing board games regularly will help to reduce the risk of mental diseases such as Dementia and Alzheimer's to a great extent. Apart from this, playing cards & board games are effectively utilized by game bars & cafes to increase social interactions. All these factors boost China playing cards & board games market growth.
According to the China playing cards & board games market forecast in 2018, the playing cards segment have occupied 33% of China playing cards & board games market share due to exponential popularity and rise in number of live casinos. By competition type, Tier 1 was the highest revenue generator for China playing cards & board games market grabbing the share of 46% in market and estimated to grow at CAGR of 16%.
The expertise, strong infrastructure, and financial resources help tier 1 companies to account for maximum share in the market. For instance, Shanghai Yaoji Playing Cards Co. Ltd. is of the major company of playing cards holding significant share in the China playing cards market. These companies are capable to adopt technological advancements for the development of innovative products and hence covers most of the market in terms of revenue and volume.
However, Chinese board games such as Weiqi (Go), Xiangqi, Jungle, Chinese Checkers, Mahjong, Chinese Chess, and others have high demand from the U.S. and Europe, and thus experiencing positive growth during the forecast period. However, rise in related tariffs have encouraged the major importers to switch to other cost effective options such as India and Vietnam for production impacting the China playing cards & board games industry negatively.
The playing cards & board games manufacturers in China are majorly OEMs but now the manufacturers are focusing on R&D and adopting technological advances to develop new products. Thus, offering variety of new and innovative products to consumer. All of the above will open avenues for growth in China playing cards & board games market.
Key Findings
In 2017, board games segment dominated the China playing cards & board games market with 66% share in market
Playing cards segment occupied around 34% in the overall China playing cards & board games market share and is expected to grow at moderate CAGR of 7.3% through the forecast period.
By competition type, Tier 1 segment has occupied the largest share in the market and is estimated to grow at CAGR of 16%.
Tier 2 companies of the market are expected to grow at 17.3% CAGR during the forecast period.
Companies Profiled

Shanghai YaoJi Playing Card Co. Ltd.
Shenzhen YHD Packaging Products Co. Ltd.
Shenzhen ITIS Packaging Products Co. Ltd.
Shenzhen Yahong Color Printing Co. Ltd.
Zhejiang Chinu Packing & Printing Co. Ltd.
Ningbo Charron Industry Co. Ltd.
Shenzhen Swarm Playing Cards Co. Ltd.
Yangzhou Jinyi Stationery Co. Ltd.
Yangzhou Jumbay International Trading Co. Ltd.
Dongguan Bright Sea Industrial Co. Ltd.
For more information about this report visit https://www.researchandmarkets.com/r/s0frrf
Uzbekistan to Permit Sports Betting in 2021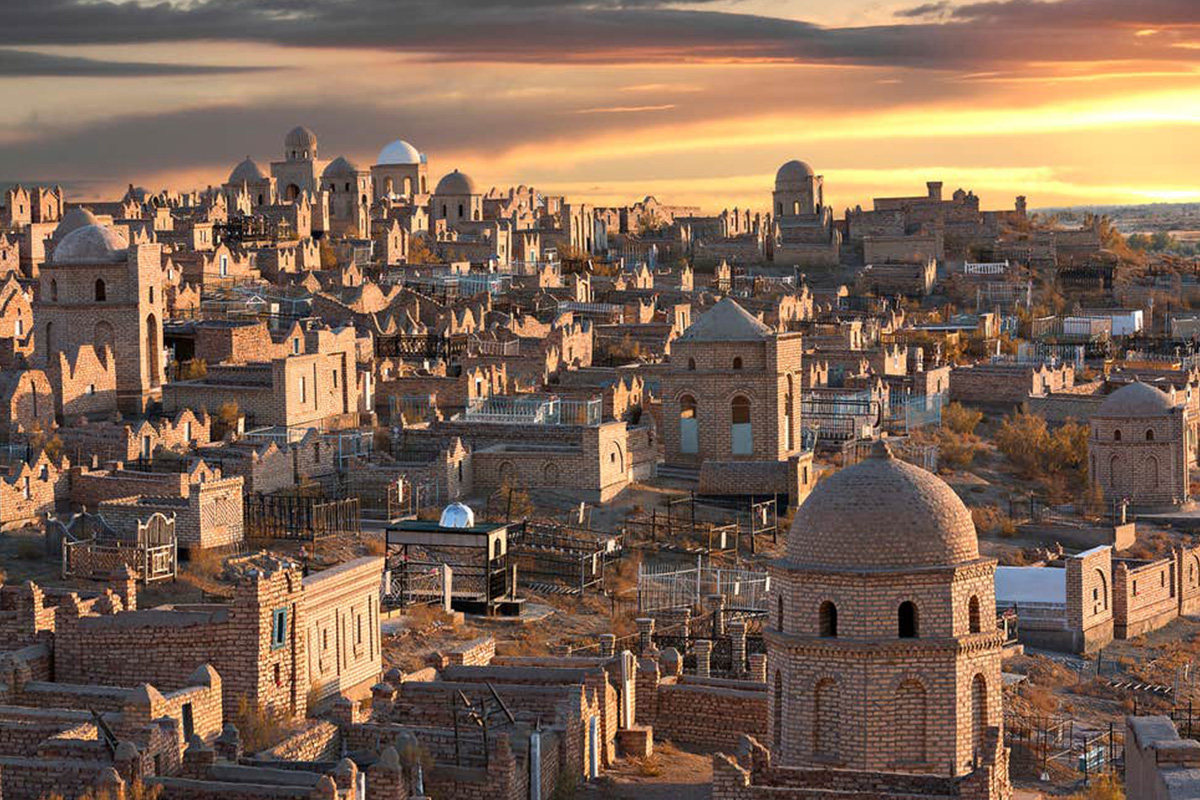 Reading Time:
< 1
minute
Uzbekistan is going to allow bookmaker activity from 2021 to attract additional funds to further develop sports, especially football.
The decree, signed by President Shavkat Mirziyoyev, also sets out a range of goals to develop football, including making it attractive both for fans and investors, opening sports schools for children, and introducing Video Assistant Referee in national league games. The document also approved a framework for the development of Uzbek football until 2030.
Previously, some Uzbek officials had spoken in favour of legalising sports betting to make football attractive and to raise funds to popularise it.
QTech Games Targets Indian Market with New Recruitment Drive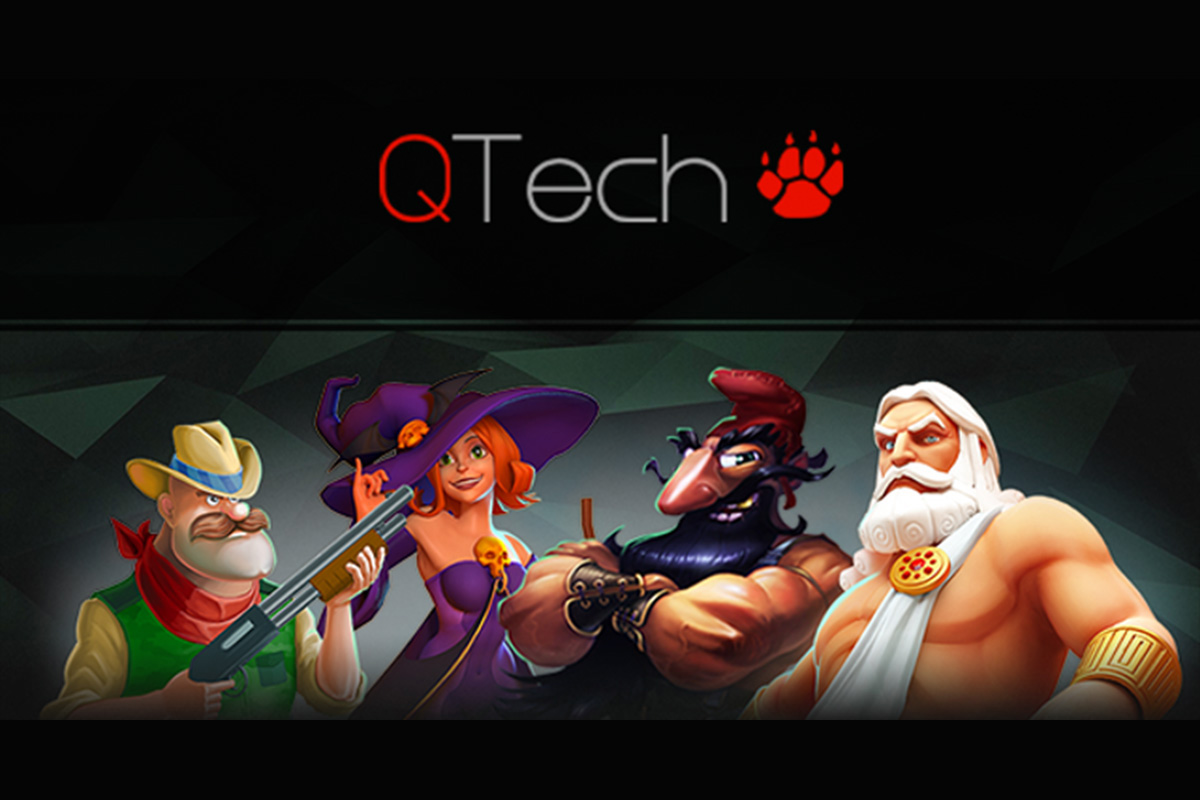 Reading Time:
2
minutes
QTech Games has announced further expansion plans across emerging markets in Asia, featuring a new recruitment drive around India's breakout territory.
As the fastest-growing games distributor in Asia, QTech Games is logically broadening its reach into the world's second-most populous country, where it is now taking applications from experienced sales people with knowledge of the India market.
The proven success of QTech Games' new partnership model is opening up new territories for operators looking to secure a foothold in the Asian market via QTech Games' local expertise and unique infrastructure.
"At QTech Games, we're currently seeing the greatest growth in India. That's no surprise considering a ramping population of 1.3 billion, near universal access to 4G, and dropping costs for smartphones and the internet, even in the backwaters. Consequently, India's online sector has welcomed a raft of acquisitions this year, as operators plant their flags in the sand ahead of the expected boom. Accordingly, QTech Games is now offering operators the chance to become the integration partner for new content / studios, removing the hassle of integrations in order that internal tech teams can concentrate on value-added processes. In fact, our company axiom is simply: one seamless integration for all the emerging and growth markets," Markus Nasholm, CEO of QTech Games said.
"A flexible platform and an open mind are the only things you must be sure to take with you, wherever you're travelling across this ever-changing landscape – and, at QTech, our market-leading platform has you securely packed for all the best, localized games – majoring in mobile. Asian operators aren't too bothered if you have the 'traditional' game providers. That said, if you don't have the Fish game in China, there's a 0% probability of becoming successful. And it's a similar story with the Andar Bahar card game in India, where the eyes of the industry are converging right now. As a result, we're already on a strong recruitment drive to hire the best and brightest minds as our tentacles extend into ever more culturally-specific and diverse territories. So, if you're an expert with relevant experience in the territory, we'd love to hear from you," Markus Nasholm added.
Nagasaki to Choose IR Operator in Autumn 2020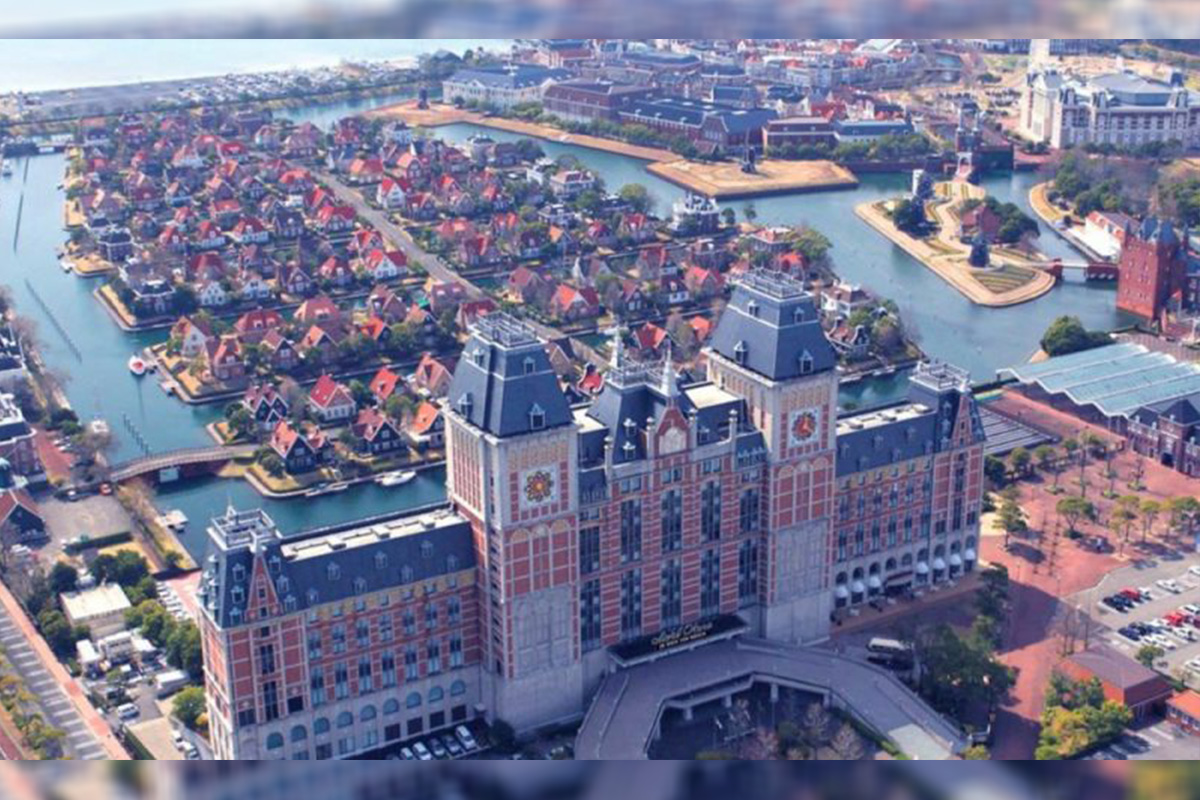 Reading Time:
< 1
minute
Nagasaki Governor Hodo Nakamura has told his prefectural assembly that his administration plan is to select its IR operator in the next autumn.
In advance of that action, Nagasaki will settle its local implementation policies by March and shortly thereafter conduct the RFP process.
As for the RFC process, at the end of November, it was confirmed by the prefectural government that four potential IR operators had become confirmed participants, suggesting that one firm which had been expected to participate dropped out.
The Nagasaki IR plan proposes building the facility at the Huis Ten Bosch theme park in Sasebo city.