Racing Post continue trading expansion with key hire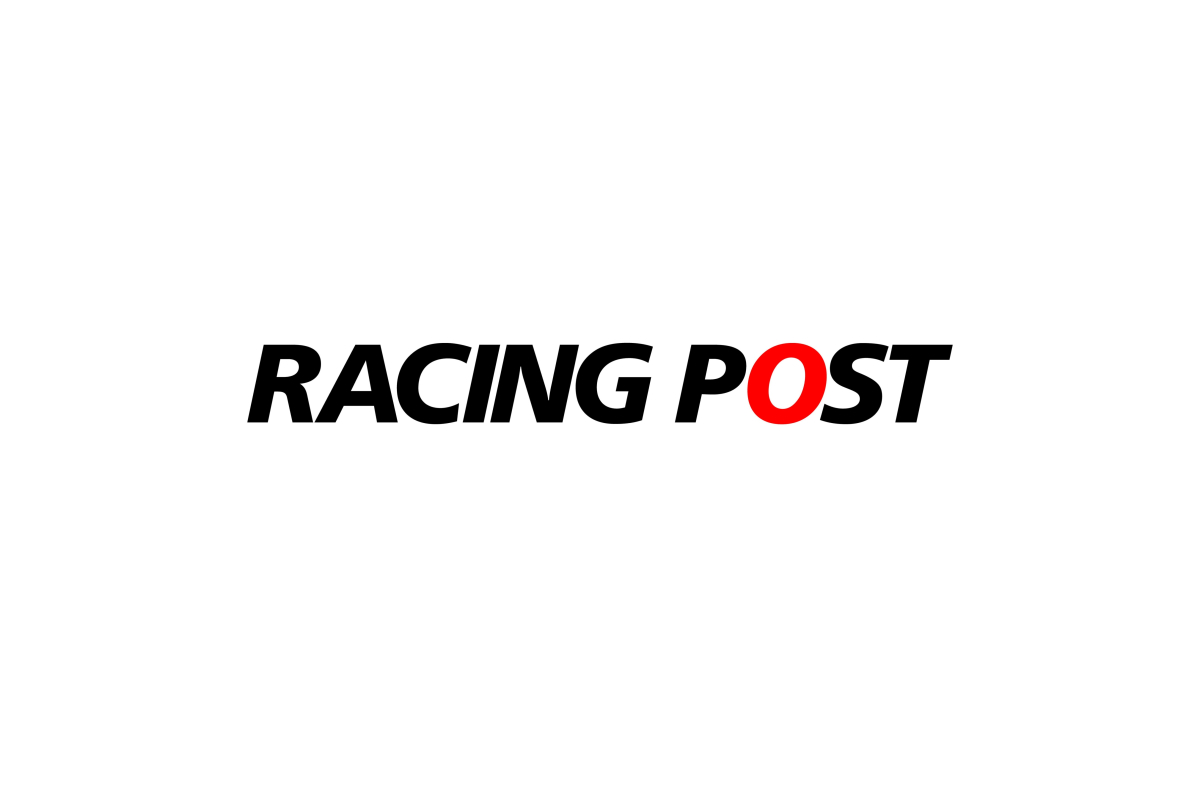 Reading Time:
2
minutes
Racing Post is delighted to announce the appointment of Alan Casey as the new Head of Trading Partnerships. The announcement showcases Racing Post's expansion in the trading space, as seen in recent months, with the launch of the AllSported joint venture with TXODDS and Banach Technologies.
Casey joins Racing Post from BETDAQ where he drove liquidity growth through commercial deals during a seven-year tenure with the betting exchange operator. The newly created role outlines the ambitions of the new AllSported venture and the importance Racing Post places on diversifying into trading.
AllSported is an expert trading solution that gives bookmakers industry-leading, made-to-measure international horseracing odds and risk management capabilities, delivered with streamlined integration. The solution is also accompanied by high-quality Racing Post content.
Alan's experience with working with liquidity partners, handling onboarding and maintaining partnerships with some of the biggest players in the industry provides him with the basis to grow Racing Post's AllSported venture. Being a central figure in the growth of BETDAQ volumes over the past number of years, Casey is looking to grow AllSported to similar levels of success.
He expanded by saying: "I've been a horseracing enthusiast for years and working on the operator side for the past seven years has given me a real appreciation of how difficult it is to price horseracing and provide a viable product. I think AllSported bridges that gap and is a hugely significant product for the marketplace. The plug and play solution is key to getting more players in the horseracing space both in the UK and Globally.
"Racing Post has been a shining example of how a company needs to continue to diversify and innovate to succeed. From a newspaper to a multimedia content provider and now into the trading space – from afar – it's been a really interesting few years for the business. I'm excited to be starting and I feel that AllSported can take the business to the next level."
Racing Post's Commercial Director, Sam Houlding spoke on the excitement surrounding AllSported throughout the business and how Alan's appointment has added to that: "AllSported is at a really exciting launch stage and there are plenty of exciting commercial discussions taking place so we are looking forward to Alan hitting the ground running. He's had a very successful time with BETDAQ and he brings qualities and knowledge to the team which can help drive the success of AllSported."
Through the very latest technology and smartest algorithms supported by Racing Post – the authority on racing's content – AllSported helps bookmakers tap into the multi-billion horseracing market.
Crypto Millions Lotto's Great Lottery Giveaway starts today – 10 million free tickets up for grabs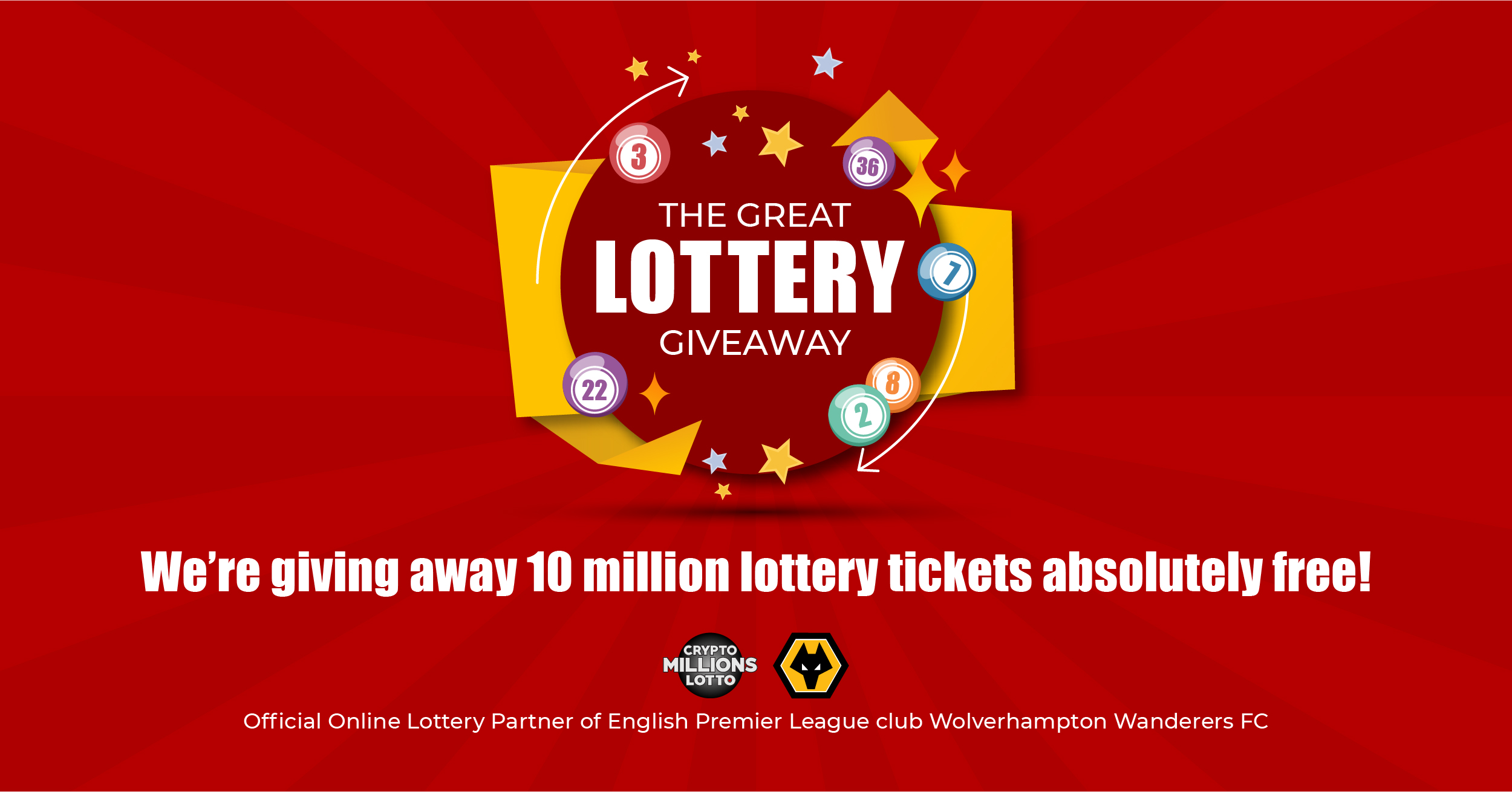 Reading Time:
< 1
minute
Jackpot! Crypto Millions Lotto, Official Online Lottery Partner of English Premier League Club, Wolverhampton Wanderers FC, is giving away 10 million free online lottery tickets. In the wake of the COVID-19 outbreak, the company poses the question: "What if, this week, your lottery numbers come up, but shop closures have prevented you from buying your ticket?" Despite challenging times, Crypto Millions Lotto's Great Lottery Giveaway is playing its part to prevent players missing out on their fortune.
"People just can't buy their lottery tickets in person right now,' said Sulim Malook, founder of Crypto Millions Lotto. "Shops are closed, and transport is reduced. It's disheartening to think that potential winners are missing out on a life-changing win. The decline in ticket sales is most severe in emerging markets across Latin America and Asia. However, sales are not falling because consumer demand has disappeared; players are simply in need of a replacement service."
While the coronavirus outbreak continues to result in decreasing revenue for the land-based lottery sector, Crypto Millions Lotto guarantees transformative lottery wins are still within reach. In this time of great uncertainty, the Great Lottery Giveaway offers the possibility of a financially fortuitous future for all those who collect their free ticket. With constant access to the lottery online, along with the provision of 10 million free entries, financial victory is on the cards for everyone.
Accessible, free and potentially life-altering, Crypto Millions' Great Lottery Giveaway is a gift to lift spirits and offer attainable financial wins for players all over the world. All players need to do is sign up at https://www.cryptomillionslotto.com/landingpage, which takes less than a minute, verify their email and their in the next draw. It couldn't be simpler!
SBTech enters South African market with Bet.co.za platform migration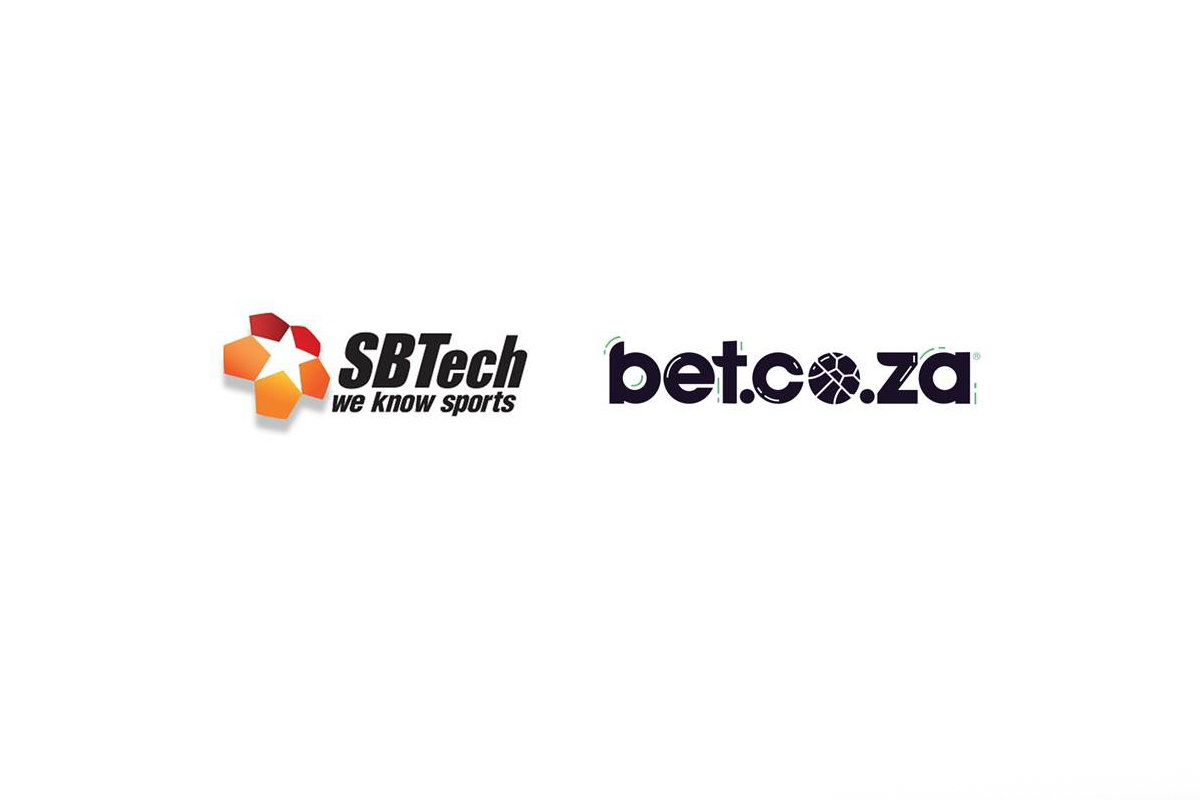 Reading Time:
< 1
minute
Leading South African operator migrates to SBTech's localised sportsbook and igaming platform
SBTech­, the leading technology supplier to the regulated iGaming sector, has made its first entry into South Africa, launching its full sportsbook and igaming platform with Bet.co.za, South Africa's premier online and mobile sports betting brand.
The new offer includes an innovative Lucky Numbers product and an integration with BetGames.TV, enabling players to bet on live lottery draws and live games, using bespoke, localised payment options.
The partnership also sees Bet.co.za take advantage of a tailored trading and risk management strategy localised for the South African market.
The partnership marks SBTech's entry into another regulated jurisdiction, continuing the firm's international development strategy.
Andrew Cochrane, Chief Development Officer, SBTech, said: "We are thrilled to enter another major regulated market with Bet.co.za, one of South Africa's premium gaming operators.
"A significant amount of collaborative work has taken place behind the scenes ahead of this migration and going live with Bet.co.za marks a key milestone in this ongoing partnership."
Scott Canny, CEO, Bet.co.za, said: "SBTech is renowned for its cutting-edge technology and by migrating to its platform we will be able to offer our customers an enhanced, elevated and fully customised experience unlike anything else available in the South African market."
"Our local marketing expertise and SBTech's product are a perfect match and Bet.co.za is now positioned to cement its place as the best online bookmaker in the country."
MGA Games and Latamwin to launch a content partnership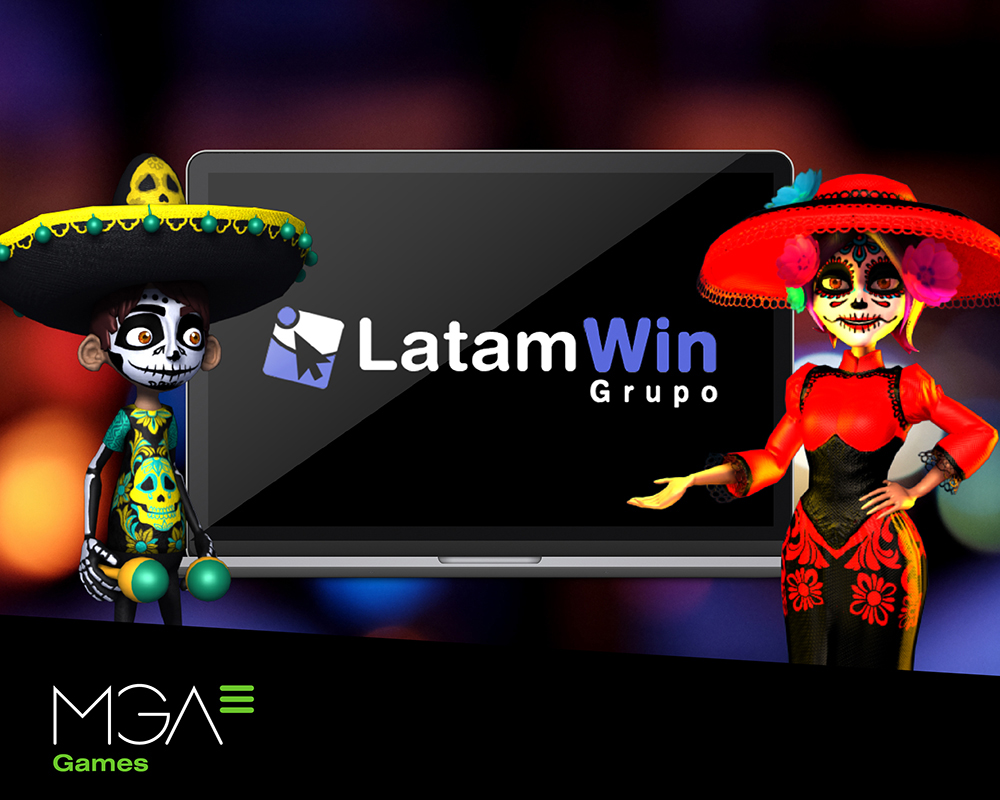 Reading Time:
2
minutes
MGA Games partners with LatamWin (Chile), thus expanding into the Latin American market.
MGA Games' slot games and video bingos shall soon be integrated in Andes Systems, LatamWin's biggest electronic service platform.
LatamWin's clients around the world will now be able to enjoy the best of MGA Games products thanks to a recently signed partnership between the two gaming companies. This covers all of MGA Games casino slot games —featuring their Hyperrealism Series— and all video bingo games, including newly released Calaca Party and classics such as Castle, Zeus or Mariachis.
This agreement shall make the wonders of LatamWin players, who now have access to a wide variety of MGA Games online casino titles. All games feature sequential loading (which allows for immediacy and prevents waiting times), Triple View for an improved usability, and responsive game menus fitting all devices. A whole new gaming experience fully adapted to the latest smartphones.
"LatamWin's collaboration will help us grow in Latin America. We already count with a solid presence in Colombia, Brazil and Peru. Being able to add Chile to the list makes us feel really proud," says Joan Sanahuja, CEO of MGA Games.
"As part of our expansion strategy we are investing on product improvement, state-of-the-art technology and the best after-sales service," adds Sanahuja. "This way we will be able to reach out all Latin American markets."
For his part, Wilfred Adelsdofer Velasco, CEO of LatamWin Group, states: "We are very happy to increase our portfolio of game software providers. Bringing a product developed entirely in Spain to Latin American users will definitely enrich our platform while adding new options for all our customers."
"For the past 7 years Grupo LatamWin has put incredible efforts on becoming the leading technology provider for the Latin American gaming industry. We work hard to fulfill our customers' needs and we have been giving them advice ever since the beginning of our project," adds Adelsdofer.
The partnership announcement took place during the 2020 ICE London International Fair, which was attended by multiple major gaming companies, including LatamWin and MGA Games.