Bacta app wins industry praise at Autumn Coin-Op Show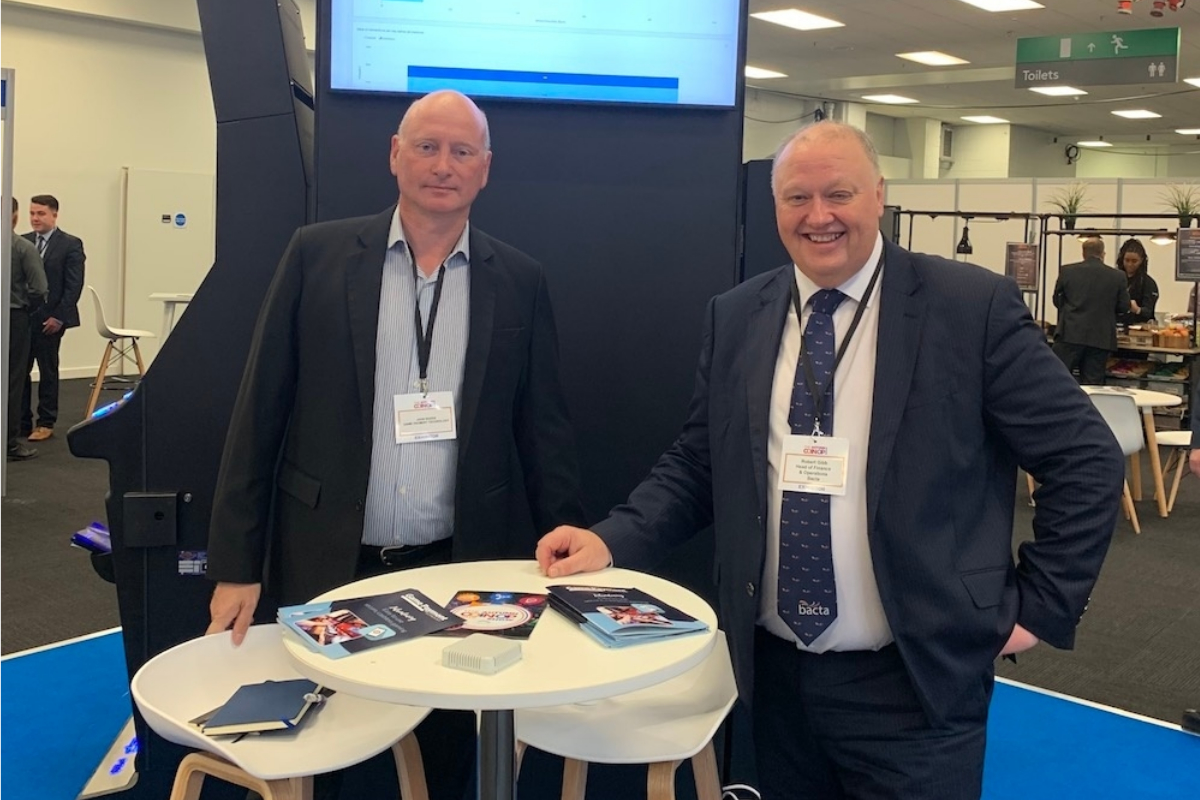 Reading Time:
2
minutes
'Two days of demonstrations, discussions and genuine interest from all sectors of the business' is how Greg Wood, who represents bacta along with Quentin Stott and Robert Gibb on the board of Game Payment Technology, described the company's action packed debut at the recent Autumn Coin-Op Show (ACOS). The joint venture in which UK trade association, bacta owns 51 percent of the specially established company, took to the floor to physically demonstrate the huge progress made developing the industry's cashless payments app, since bacta's National Council authorised its development at the end of June.
The system which was born out of bacta's Cashless Committee headed up by Greg Wood, comprises an app which uses Near Field Communication (NFC) to transfer money from the players' digital wallet and on to the gaming machine: thereafter winnings go straight back onto the phone. The payment system architecture is highly sophisticated and robust, featuring secure end-to-end encryption. The process also enables the inclusion of important social responsibility messaging.
"The progress has been phenomenal as was the feedback we received at ACOS" confirmed Wood. He continued: "Polar Moment, our partners in the JV, have huge experience supplying systems to brands including Marks & Spencer and Shell, and they were blown away by the level of interest and the appetite that exists for a cashless app for both digital and analogue, both of which we demonstrated at the show. While the majority of stand visitors were bacta Division 2 members who brought their PubCo customers along, a significant number of Adult Gaming Centre operators in attendance expressed a keen interest. We also had long discussions with both the Gambling Commission and Depratment for Digital, Culture, Media and Sport. From a social responsibility perspective the app delivers much more control than cash and we are implementing important social responsibility features which will allow the player to restrict their gaming exposure. These are important features of the app which we are developing in partnership with bacta members who, after all, are the stakeholders in this business and like both myself and Quentin live the industry with hands-on experience of operating and creating machines."
"Not only have we taken into account the social responsibility requirements of the Gambling Commission but also the compliance requirements of the Financial Conduct Authority, payment processors and the banks all of whom require cashless app developers to pass compliance testing and ensure they have the correct processes in place. The team at Polar Moment, led by Compliance Director, John Rozek is vastly experienced in this highly specialist area and have been able to provide both the skill and knowledge necessary to make this process seem effortless."
Wood is confident following what was a really strong debut showing. He said: "The feedback has been incredibly positive with a number of influential operators wanting to sign-up straight away and I should add that we've even fielded strong interest from industry sectors based outside of the UK which augurs well. The conversations that we had at ACOS show that the industry wants a bacta solution to cashless and it is absolutely clear that the bacta name and brand carries a lot of influence and trust with all sectors of the industry."
PLANETWIN365 CUSTOMER SUPPORT IS DECLARED THE BEST IN GAMING INDUSTRY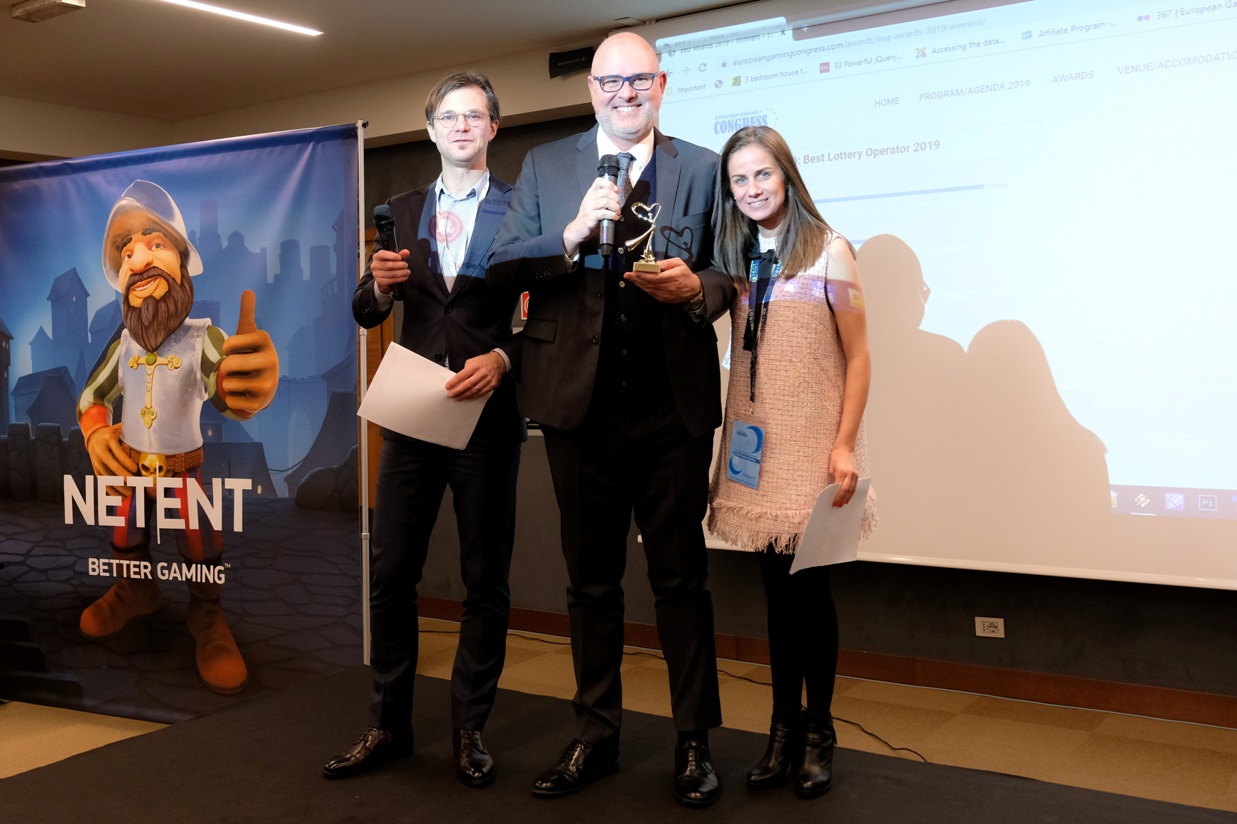 Reading Time:
< 1
minute
On 8 November the industry experts have gathered in Milan for the 2nd edition of European Gaming Congress, where they decided the winners in the 26 categories of the inaugural SEG (Southern European Gaming) Awards. Planetwin365 won two awards, one for Best Customer Support in Casino 2019 and the other for Best Customer Support in Sports Betting 2019.
The SEG Awards rewards both B2C operators and B2B providers for their commitment in Southern Europe, with categories ranging from customer service to social responsibility, future thinking, and development in all verticals of the industry.
"We are really proud of the recognition we received at SEG Awards, that demonstrates the power of our customer-oriented strategy – said Anniina Rantala, Commercial Director Online – It also represents a further motivation to go on working hard in order to be always the best in class for customer service not only in our industry but across all industries".
The 2019 Awards is part of European Gaming Congress, which is a huge international event that brings together industry experts, regulators, operators and service providers from all across Europe in order to discuss burning issues some of the markets are facing when dealing with compliance in licensing, operation and marketing.
'Century Siege: TD Battles' Going Live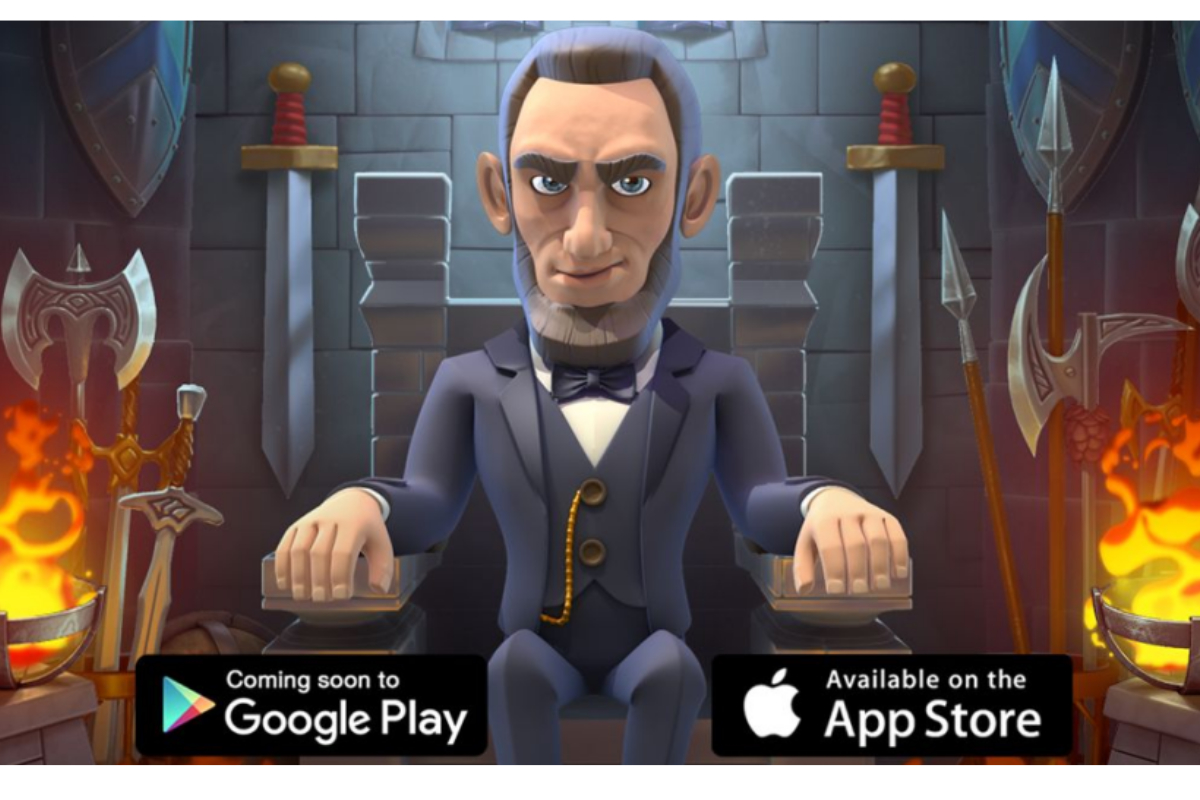 Reading Time:
2
minutes
Synergizing 'Card Battlers' with Tower Defense, MOBAs, and Mythology!
Goober Games, in collaboration with Stepico, announced that their ambitious PvP title, ​Century Siege ​, will be launching globally on November 20th, 2019, after spending several months in Soft Launch. "With Century Siege we originally set out to follow the road paved by Clash Royale. But we soon realized that this pathwas well-worn and, by listening to our community, we decided that the only way to stand-out was to take risks and differentiate" – ​Benjamin Andre, Project Director and Lead Design ​.
Through this planned progression of tweaks, optimizations, and feature additions, the dust has officially settled; leaving Century Siege with the ability to stand on its own two feet, with a face all its own. ​Yes​, it has the 'Elixer' and 'Card' (Summon) mechanics that have become genre-staples; but it also has many tricks up its sleeve that add a much deeper level of Strategy.
An Offensive Tower class called ' ​Spawners ​' that create a constant stream of friendly units that travel down the lane to assault the Opponent.
Players also choose a ​'General' ​, each with their own Special Abilities, that will lead the troops in battle. With Abraham Lincoln, lay waste to enemies with a barrage of cannonfire. Or, select Ghenghis Khan and assault the opponent's Crystals with hordes of Mongolian Archers.
Once an Enemy Crystal is destroyed, ​'Rift Creeps' ​ of the player's choosing (Minotaurs, Werewolves, Zombies, etc) will begin to rush that lane in a fashion that ​MOBA ​ fans will be familiar with (they even drop gold!).
These features coalesce into an engaging 'Tug-of-War' experience that succeeds in its quest to be different. If that was all that was to be said, it would already be enough to recommend giving Century Siege a shot. But, the personality and the ​World ​ that the game creates through its subtexts of Time Travel, Mythology, and historical figures, place Century Siege in a position to be considered one of the most unique 'Tower Defense' games released into the Mobile App Market.
Given that the team already has plans for a Single-Player mode or standalone TD game, it is apparent that there is certainly a lot of room for exploration within the world of Century Siege; and we are excited to see which paths this community will travel down. Take a look for yourself on November 20th, available for free on the Google Play and App Stores.
Pragmatic Play Enters A Whole New World In Aladdin And The Sorcerer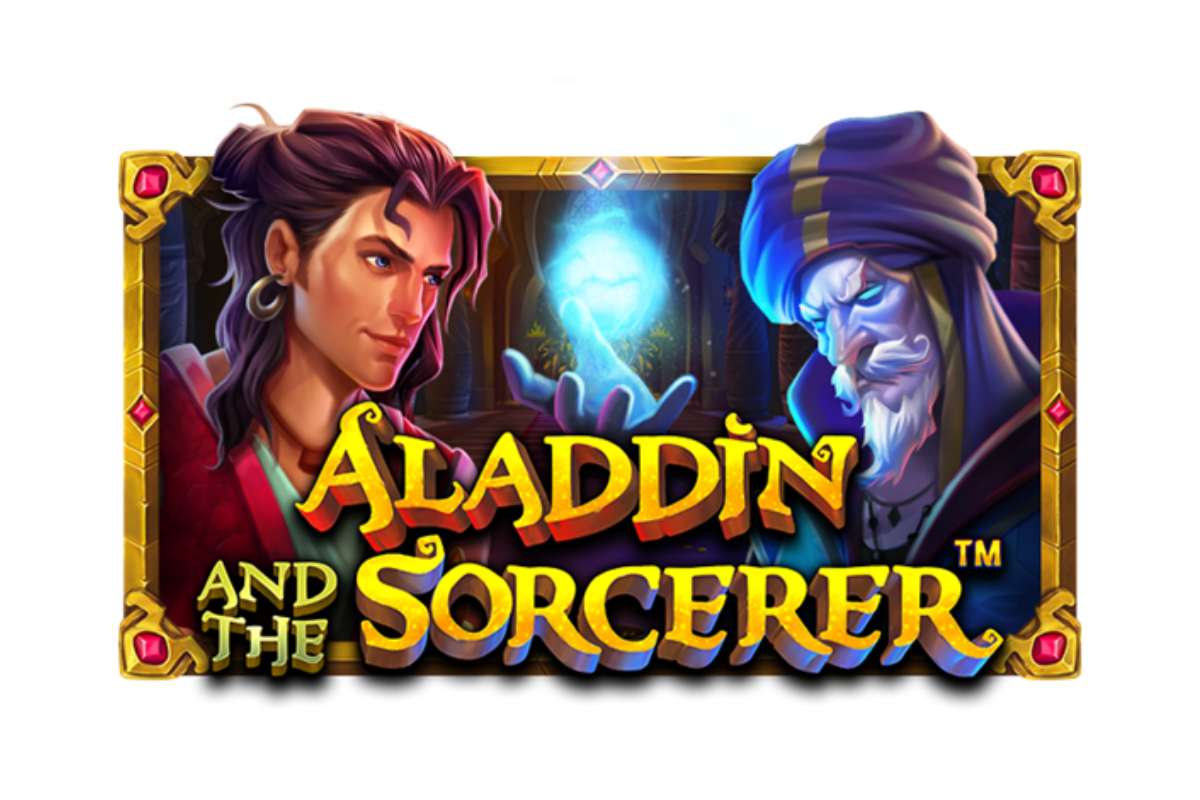 Reading Time:
< 1
minute
Pragmatic Play, one of the leading software providers for video slots, live casino and bingo, invites players on an adventure with the exotic new title, Aladdin and the Sorcerer.
The 3×5 video slot welcomes players into the magical world of Aladdin, where jewels adorn the reels in a mystical desert city, as the hero battles an evil sorcerer for riches.
The bonus feature is triggered if both the wicked wizard and Aladdin land at the same time, and a terrifying battle takes place.
Both sides battle to the death, and if Aladdin wins, the hall of riches is open to him, leading to big wins.
Melissa Summerfield, Chief Commercial Officer at Pragmatic Play, said: "Aladdin and the Sorcerer is an enchanting new addition to our best-in-class slot portfolio.
"The action-packed title boasts exciting features, an immersive storyline and massive payouts, giving players a shot at their own fairytale ending."
Aladdin and the Sorcerer is the latest creation to join Pragmatic Play's award-winning collection of slot games, such as Fire Strike, Sweet Bonanza, Mustang Gold, and fan-favourite Wolf Gold.
The provider's entire portfolio of video slots, bingo, scratchcards and live casino games is available to its operator partners via a single API.