Detailed Information about the WePlay! Bukovel Minor 2020 Qualifiers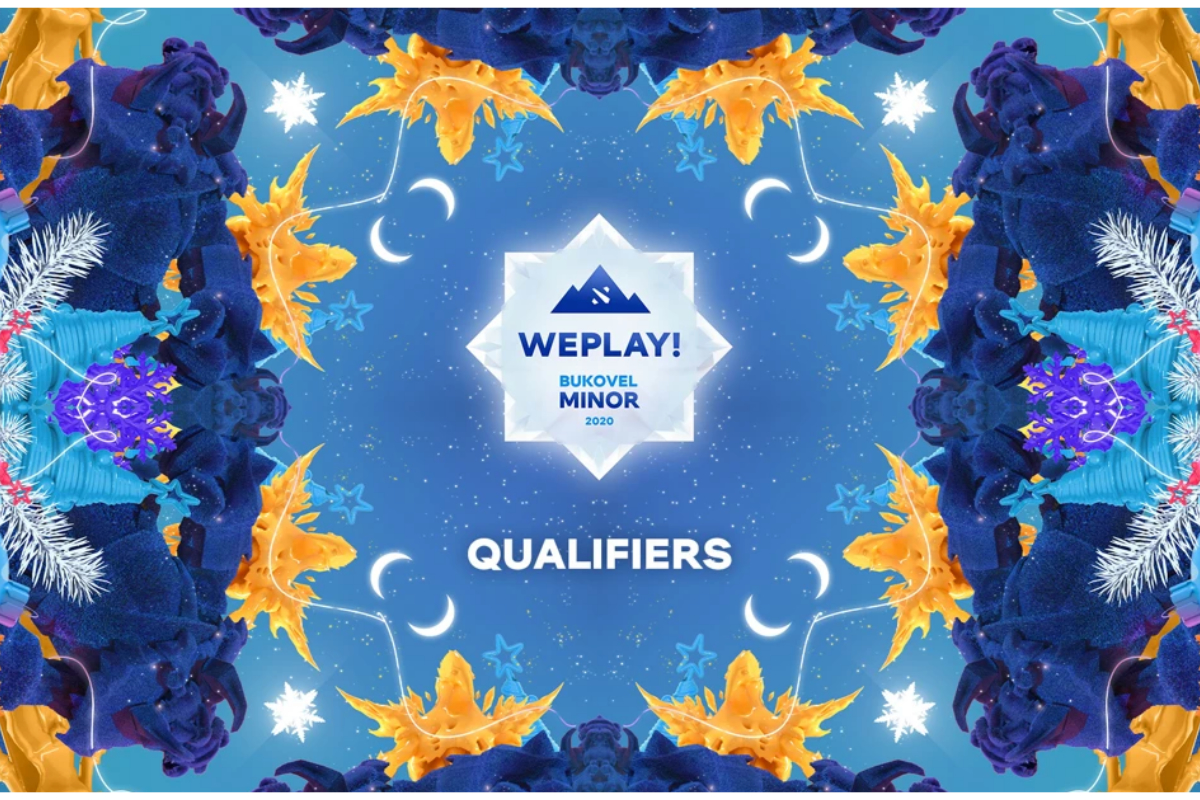 Reading Time:
< 1
minute
Schedule, the number of teams represented by each region and other details
The Dota 2 tournament WePlay! Bukovel Minor 2020 will be taking place on January 09-12, 2020, in tourist complex "Bukovel" (Ukraine). 8 teams will compete in the event.

Here is the distribution of team slots between to each region:
North America — 2 teams

South America — 1 team

CIS — 2 teams

Europe — 1 team

China — 1 team

Southeast Asia — 1 team
Regional Qualifiers Schedule (CET)
(When the first and the last series of each session start)
North America
December 05, 20:00 — 23:00
December 06, 22:30 (one series only)
–
South America
December 05, 20:00 — December 06, 02:00
December 06, 20:00 (one series only)
–
CIS
December 05, 13:00 — December 05, 16:30
December 06, 14:30 (one series only)
–
Europe
December 05, 13:00 — 16:30
December 06, 14:30 — 17:30
–
China
December 05, 06:00 — 09:30
December 06, 06:00 — 09:30
–
Southeast Asia
December 05, 06:00 — 09:30
December 06, 06:00 — 09:30
The matches will be broadcast on Twitch.
Teams that didn't manage to qualify for DreamLeague Season 13: The Leipzig Major will participate in qualifiers for WePlay! Bukovel Minor 2020. The list of Minor qualification participants will become known on December 4.
Application deadline for participation in WePlay! Bukovel Minor 2020 and DreamLeague Season 13: The Leipzig Major qualifiers has already expired.
Email us for brand partnership, integrations and media rights inquiries: [email protected]
#WePlay
#BukovelMinor
#WePlayMinor
Source: WePlay! Esports Press Office
Global Esports Federation Announces Launch of New Commission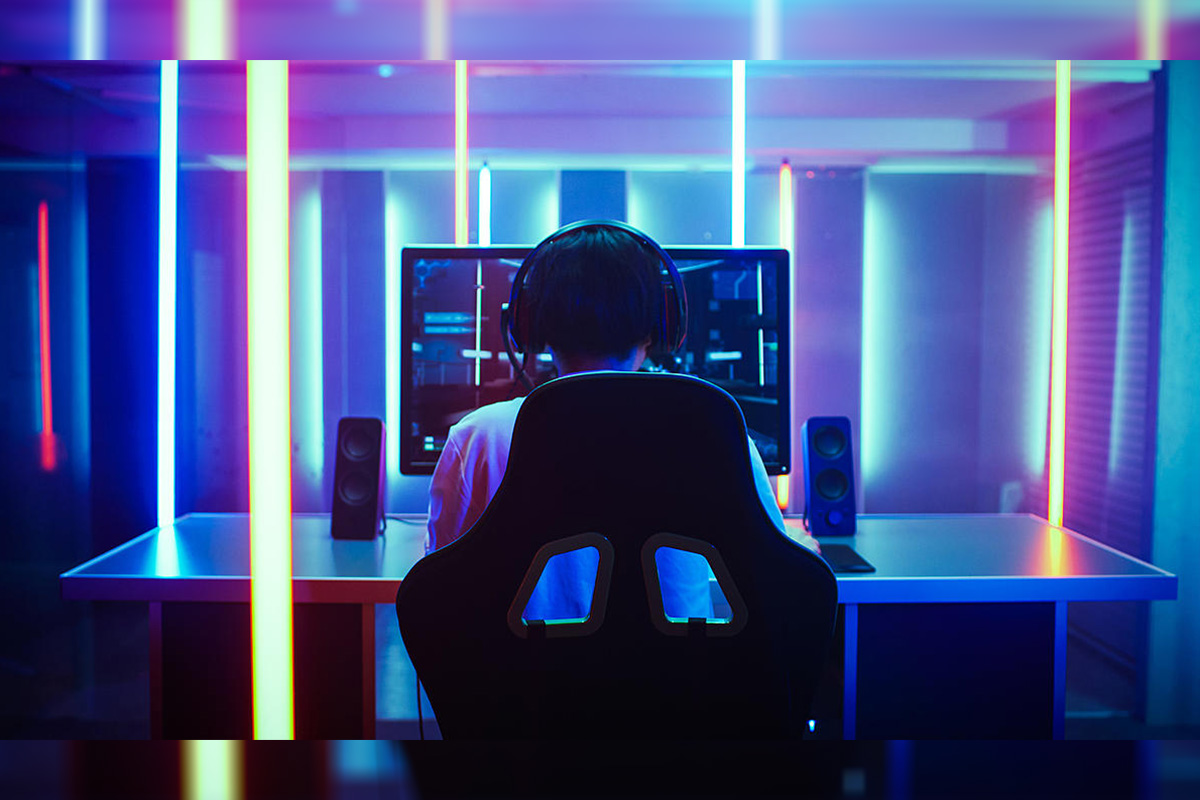 Reading Time:
< 1
minute
The Global Esports Federation has announced the formation of a Brand, Marketing, Commercial and Communication Commission to create opportunities within the community and propel esports to the forefront of global events and entertainment.
"Esports has emerged into the mainstream in recent years, evolving to hit the mainstage of entertainment globally. The whole of the Global Esports Federation and the global esports community are optimistic about its continued growth and expansion. We are excited to share our progress and new developments in esports," Chris Chan, President of Global Esports Federation, said.
The Commission will be led by senior Italian football executive and GEF Board member Lorenzo Giorgetti. Throughout the year, the GEF celebrates the universality of global esports through the staging of regional, continental and international events.
"The Global Esports Federation convenes the stakeholders in the world's dynamic esports community from different backgrounds, geographies and business models. I look forward to engaging with the world's commercial brands – established and those emerging – and the market at large to bring tremendous value to the GEF and our worldwide properties," Giorgetti said.
The Brand, Marketing, Commercial and Communications Commission will drive key priorities in elevating esports globally – to convene an evolving industry, cultivate commercial opportunities and build revenues by driving strategic brand initiatives and partnerships.
Zwift Set to Launch Z PRO June Invitational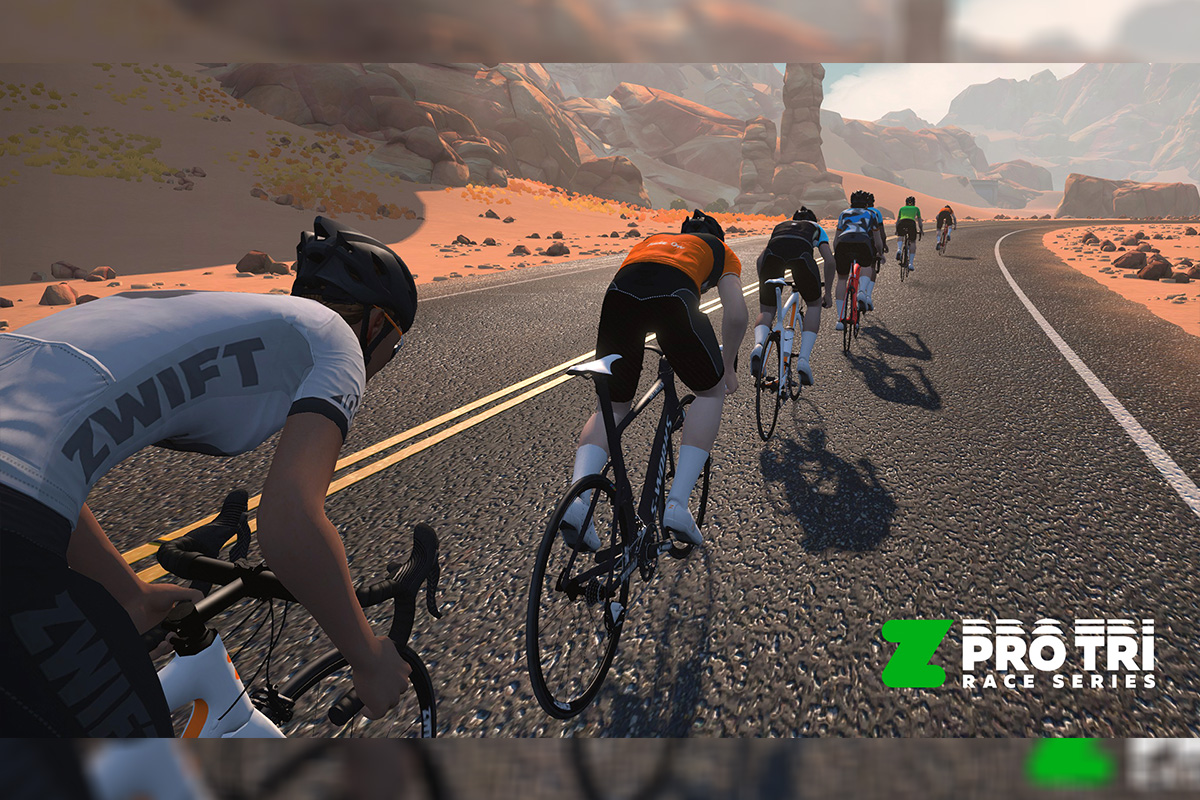 Reading Time:
< 1
minute
Global online training platform Zwift is set to launch Z PRO June Invitational. This is a four-week series where each rider chases general classification over four races during the month of June. Fans can tune in to watch pro triathletes race from June 10.
"The ZPRO Tri Race series has been a great success. I'm excited to see how the athletes take to the 4-week race series and which pro is best over such diverse terrain," Eric Min, CEO and Co-Founder of Zwift, said.
The start list for each race contains 30 of the biggest stars in the sport of triathlon, in both short and long distance racing. Confirmed athletes include Lucy Charles-Barclay, Sophie Coldwell, Flora Duffy, Jess Learmonth and Georgia Taylor-Brown. On the men's side, Kristian Blummenfelt, Terenzo Bozzone, Alistair Brownlee, Braden Currie, Gustav Iden and Lionel Sanders are all confirmed to race.
"The ZPRO Tri Race series has been a great outlet to get in some real racing. I'm really looking forward to the June Invitational, it will be hard racing but I'm excited to go up against the other women and leave it all out there on the bike," Lucy Charles-Barclay said.
LG Partners With Esports Pioneer 'Evil Geniuses'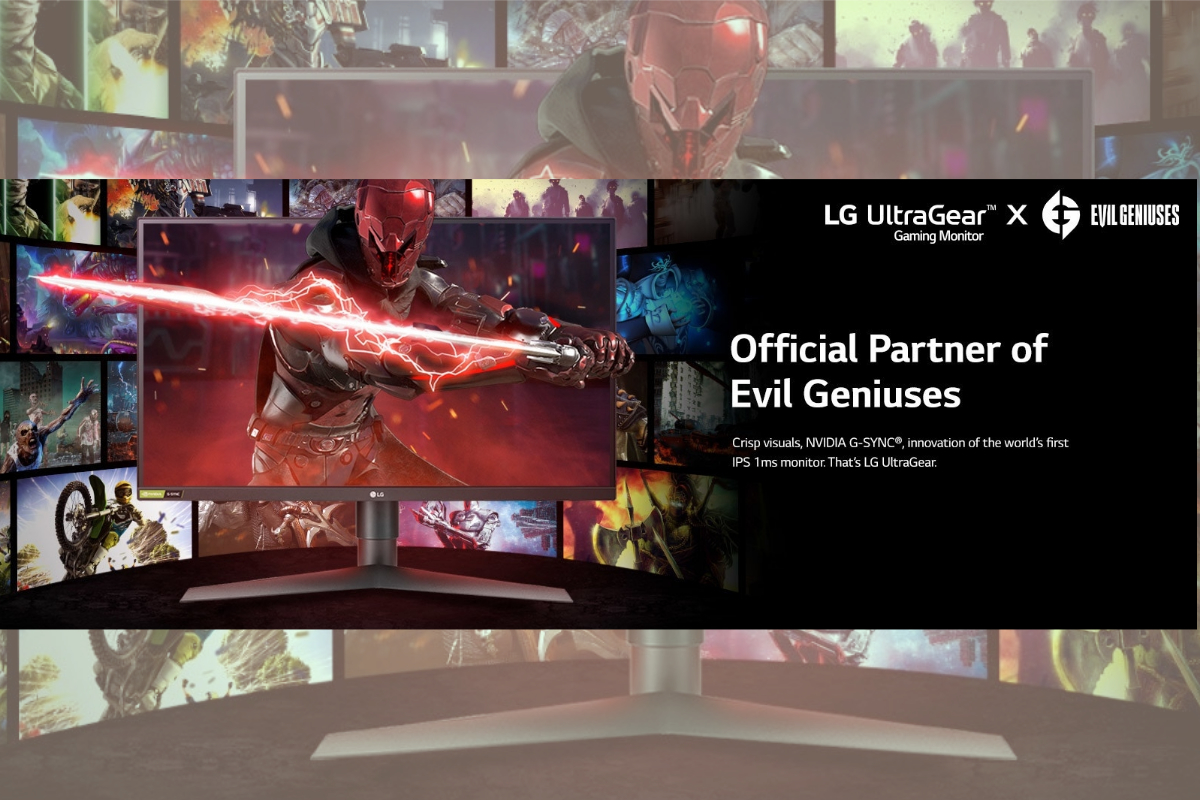 Reading Time:
3
minutes
Raising the bar in competitive gaming and demonstrating innovation beyond boundaries, LG Electronics USA has launched a multi-faceted integrated marketing partnership with one of the original and most iconic esports organizations in the world – Evil Geniuses. The centerpiece of the partnership is LG UltraGear,™ which has been named the Official Gaming Monitor of Evil Geniuses.
LG UltraGear advanced monitors are well known to serious gamers for lightning speed, offering the world's first 1 millisecond (ms) display combined with QHD Nano IPS technology for lifelike images with rich, natural colors and consistent contrast across a wide viewing angle. LG UltraGear monitors are fine-tuned to respond incredibly to the most demanding titles, helping lead gamers to victory.
Founded in 1999, Evil Geniuses (EG) has shaped the history of esports. EG is a leader in the worldwide competitive gaming community, maintaining elite globally and nationally ranked rosters across major game titles such as Dota 2, League of Legends and CS:GO as well as players competing at the highest level in various FGC games and Fortnite. The EG Dota 2 team is the most victorious in North American history, with 4 top three placements in world championships and the only North American team to win The International, while the EG CS:GO team are champions of the two biggest fall tournaments (2019 ESL One New York, 2019 StarSeries & i-league Season 8), and in their first LCS split, EG surged to 2nd in the regular season.
As the Official Gaming Monitor Partner of EG, LG UltraGear monitors will be installed and utilized throughout the competitive practice and streaming rooms at the EG training facilities in Seattle and Los Angeles. LG UltraGear gaming monitors will also be featured in the team's digital content, and Evil Geniuses players will highlight key features of the monitors through exclusive online LG UltraGear streams. Further, LG is systematically matching their broad array of monitor products to uniquely fit the needs of Evil Geniuses' day-to-day business across content development/editing, team operations and the EG business staff.
"This partnership with LG UltraGear is a testament to delivering 'best-in-class' across all aspects of our organization," said Phil Aram, chief gaming officer of Evil Geniuses. "EG's insatiable desire to outperform ourselves continually fuels us to be in top form competitively, and with LG UltraGear, we have a partner that's hand-in-hand with us in sharing that mindset."
As part of EG's recently unveiled rebranding, the newly debuted crest and LG UltraGear logo were incorporated into the complete overhaul of the 2020 player jersey design. The new jersey celebrates individuality by incorporating details unique to each player, while standing out from the competition with bold design and intricate details.
"This is the perfect partnership of industry-leading gaming technology and world-class esports professionals," said Michelle Fernandez, head of home entertainment marketing, LG Electronics USA. "Evil Geniuses features some of the most talented and accomplished esports competitors in the world. LG UltraGear delivers the performance the world's top professionals and all serious gamers need to gain that edge and win."
The partnership between the two companies is rooted in the shared belief and unquestioned pursuit for excellence which starts by using the best products, such as the LG UltraGear monitor. Neither company is bound by what is standard and strive to pursue what is right.
2020 LG UltraGear Gaming Monitor Lineup*
The 2020 LG UltraGear lineup features the largest lineup of gaming monitors with high performing features such as NVIDIA® G-SYNC® and AMD FreeSync.™ Debuting later this year, the 27-inch UltraGear 4K UHD monitor (model 27GN950) delivers a 1ms Nano IPS display with a refresh rate of 144Hz, over-clockable to 160Hz. This CES® 2020 Innovation Award Honoree offers hardware calibration to maximize the ability of LG's IPS technology to realize precise color reproduction. For gamers looking for extra screen real-estate and more immersive gameplay, LG UltraGear models 34GN850 and 38GN950 feature large 1ms IPS displays and a 160Hz refresh rate.**
Specific events featuring LG UltraGear and Evil Geniuses will be announced at a later date. For more information on LG's ultra-fast gaming monitors, visit https://www.lg.com/us/gaming-monitors.
*The 2020 LG UltraGear lineup features an expansive range of screen sizes from 24-inches to 38-inches
**With overclocking.
SOURCE LG Electronics USA