EAG provides the platform for the launch of GeWeTe's Cash Centre Deluxe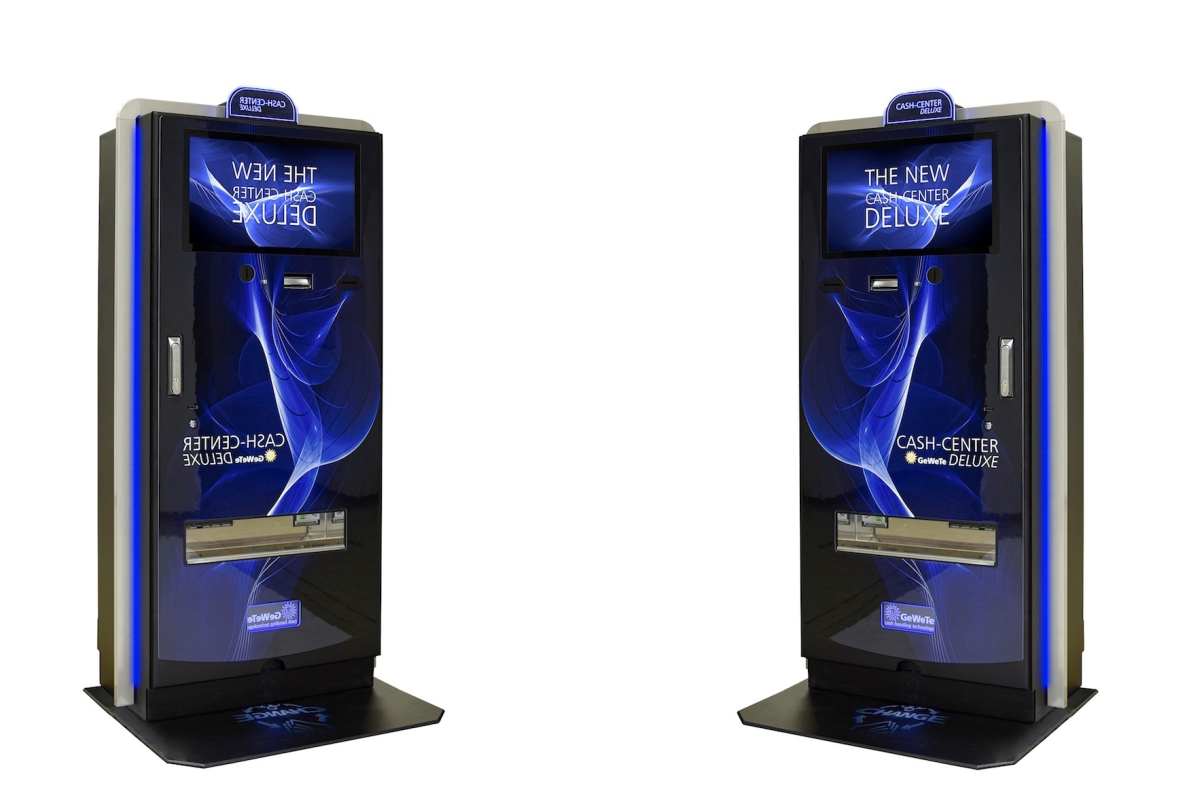 Reading Time:
2
minutes
GeWeTe, the Gauselmann owned cash handling experts with some 26-years experience in the sector, will be using next week's EAG to debut its new Cash Centre Deluxe.  A marriage of outstanding design and supreme functionality, the high security cabinet features an impressive 24″ touchscreen and illuminated side panels ensuring that it stands out and complements any gaming location. GeWeTe's in-house development team has addressed every detail allowing for a customised front panel in order to enhance the design and make it unique to the operator.
Boasting a capacity of 2,700 banknotes and up to six coin hoppers, the Cash Centre Deluxe has a range of multi-functional features enabling it to accept banknotes and coins as well as paying out banknotes and coins. Connection to the majority of casino management systems allows the validation of TITO tickets or electronic purse systems, including QR and Barcode systems for AGC's, Casinos and Sports Betting applications. The additional benefit of bank card acceptance allows players to purchase TITO tickets using a Debit Card. As with all PC based models the Cash Centre Deluxe has the ability to be used as a 'Staff Cash Desk' which enables staff to withdraw and deposit both notes and coins via a dedicated card and PIN, in the process offering enhanced levels of security to both site and staff.
Mark Edmundson, Sales Manager for UK and Ireland, believes the depth of knowledge that exists within the company coupled with the highest quality specification and build are hallmarks of the GeWeTe brand. He explained: "Cash handling is built on trust which in itself requires the highest levels of competence. Every facet of the design, development, manufacture and support is conducted at our head office in Germany which means we remain in total control from start to finish. We have over 30 machines in the range and the fact that we haven't dropped any but instead enhanced them and provided our customers with added choice, speaks volumes about the quality and the philosophy that drives GeWeTe's commitment to the market."
He added: "The industry is placing more emphasis on aesthetics and not just functionality which in many ways is a given. At ACOS in October many of our stand visitors highlighted the contemporary design of our range. I think what we are seeing is a need for functional products to also look the part in order to complement what's taking place with the improved interiors of AGCs, FECs and Bingo Clubs. Operators are making significant investments to deliver a contemporary consumer experience which means that all products need to complement and not detract from the environment in which they are sited."

Patrick Svensk Resigns as Chairman of Betsson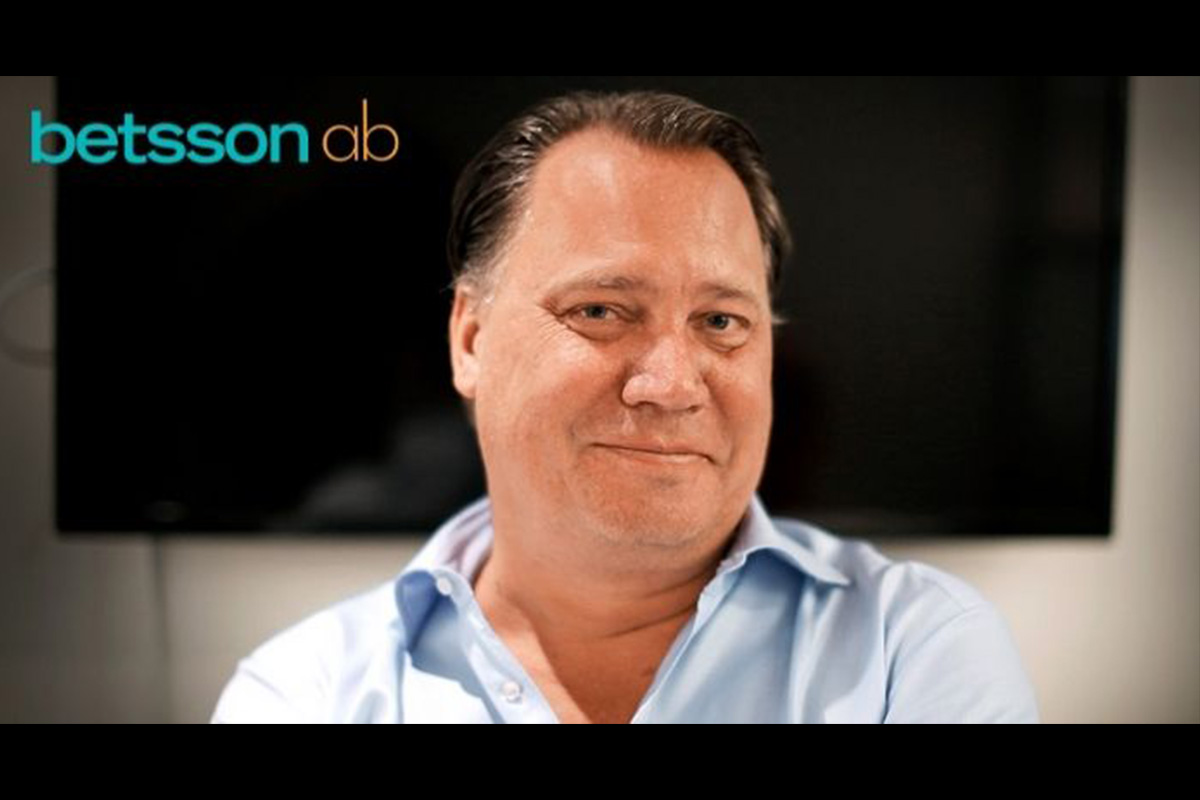 Reading Time:
2
minutes
Patrick Svensk, Chairman of the Board of Betsson AB (publ), has informed the Nomination Committee that he is resigning from Betsson's Board of Directors and the assignment as Chairman with immediate effect. The Board has appointed Johan Lundberg, currently a member of Betsson's Board, as the new Chairman.
Patrick Svensk has been a member of Betsson's Board of Directors since 2005, and Chairman of the Board since 2017. The decision to resign from Betsson's Board of Directors is based on the fact that the company's major shareholders have stated that they no longer have full confidence in Patrick Svensk as Chairman of the Board. The lack of full trust is due to how the dismissal of the CEO was handled, which the company communicated in a press release on September 17, 2021.
"It is very sad, and I am sorry that I have disappointed our major owners, but I have done what I thought was best for the company. I am proud of what we have achieved during these years and wish everyone at Betsson great luck in the future," Patrick Svensk said.
Johan Lundberg, who has been appointed as new Chairman by the Board, has been a member of Betsson's Board since 2018. Johan Lundberg is the founder of NFT Ventures and a Board Member of Loomis, Svolder and Ölands Bank.
"I would like to extend a warm thank you to Patrick Svensk for his valuable contributions to the Board for almost 17 years. I look forward to continuing the work with the rest of the board to recruit the next generation of international leader to Betsson and at the same time complete the strategic work that is going on with renewal and growth," Johan Lundberg said.
The Chairman of the Nomination Committee Michael Knutsson has expressed full confidence and support for the remaining Board members and its election of a new Chairman and supports the decision to seek the next generation of international leader for Betsson.
Holland Casino Expects Gains in H2 2021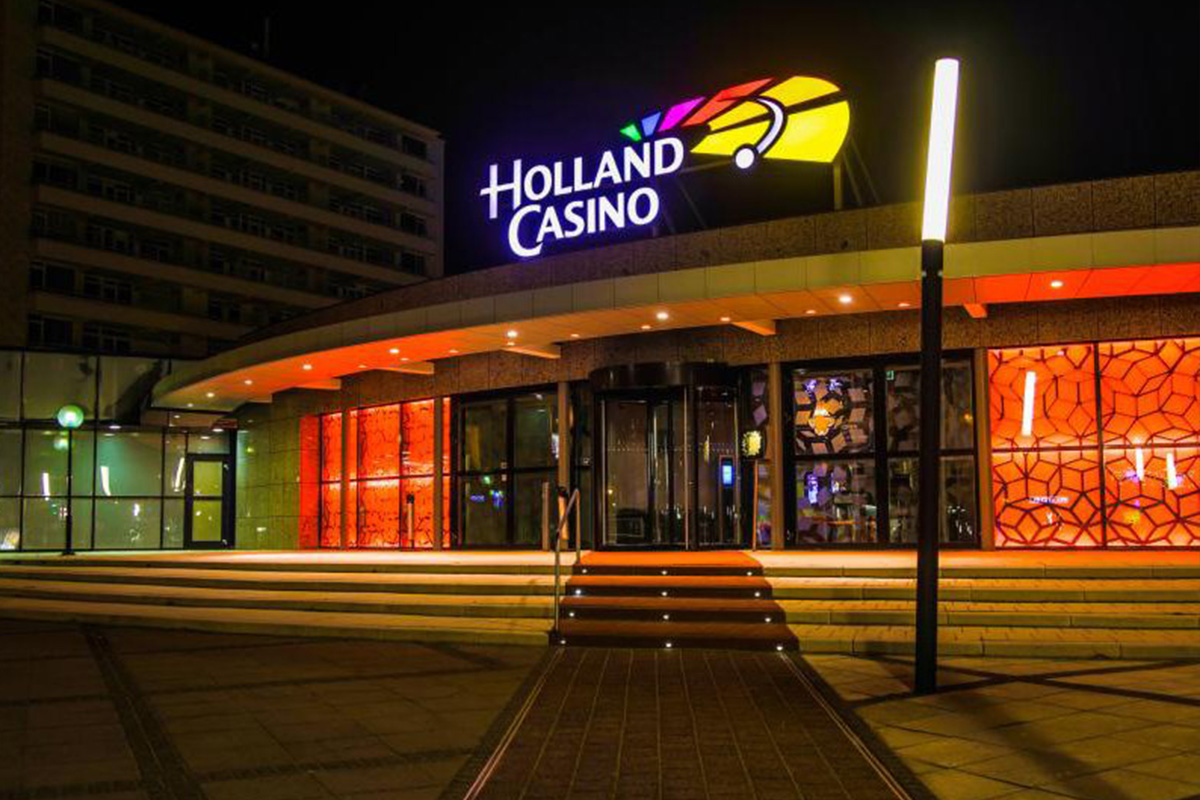 Reading Time:
2
minutes
Holland Casino is preparing for recovery after a rough first half of the year, having been forced to close for more than 5 months due to measures taken against the COVID-19 pandemic.
As anticipated by the Dutch state-owned company, the extended closure had a negative impact on its financial results for the first half of the year. But as its 14 branches have been operating again since June 5, the operator now expects to post positive results for the second half of 2021.
Turnover achieved in June shows that Holland Casino will soon be able "to operate in a healthy manner" again. Moreover, after having completed "necessary restructuring," the company expects to become a more efficient and agile organisation, according to a press statement released on Wednesday.
Turnover for H1 2021 posted a low €28.8 million. Net results for tax purposes amounted to a loss of €64.8 million, compared to a loss of €37.8 million over the same period in 2020, in which the company remained open for several months.
"Although Coronavirus also hit our company head-on in the first half of 2021, notably our anniversary year in which we celebrate 45 years in business, we still look ahead with confidence. All in all, Netherlands was deprived of legal casino offer for almost a year, but now that the measures are disappearing little by little, recovery is in sight," Erwin van Lambaart, CEO of Holland Casino, said.
"We see bright spots in the potential offer of online games of chance as of October 1, for which we have applied for a license, and the opening of our new world-class casino branches in Venlo and Utrecht," van Lambaart added.
CFO Ruud Bergervoet considers that having sufficient liquid assets in the past six months was key to the company getting through the difficult period of closure. That, along with the NOW scheme, the deferral of tax payments, strict cost control measures and tight operation management, led to the company being able "to safeguard the continuity" of its operations over the past year and a half.
"The significant tax debt of €190.5 million is offset by a strong liquidity position without bank debt. We are therefore considering paying off this tax debt more quickly if no new Coronavirus measures are introduced and the recovery actually continues. The results after June are promising in that regard," Bergervoet said.
Despite all branches now being open, certain pandemic measures are still being enforced, and Holland Casino is receiving guests at limited capacity in its gambling venues. The company expects that these measures will be phased out, with the hope to open at full capacity and without restrictions "towards autumn."
"We are also looking forward to the reintroduction of poker, live bingo and our NXT zones so that gaming can really be experienced together again. We also hope to be able to offer our bars and restaurants after midnight, which currently all close at midnight," van Lambaart said.
Singular Signs 100% of Shares to Flutter Entertainment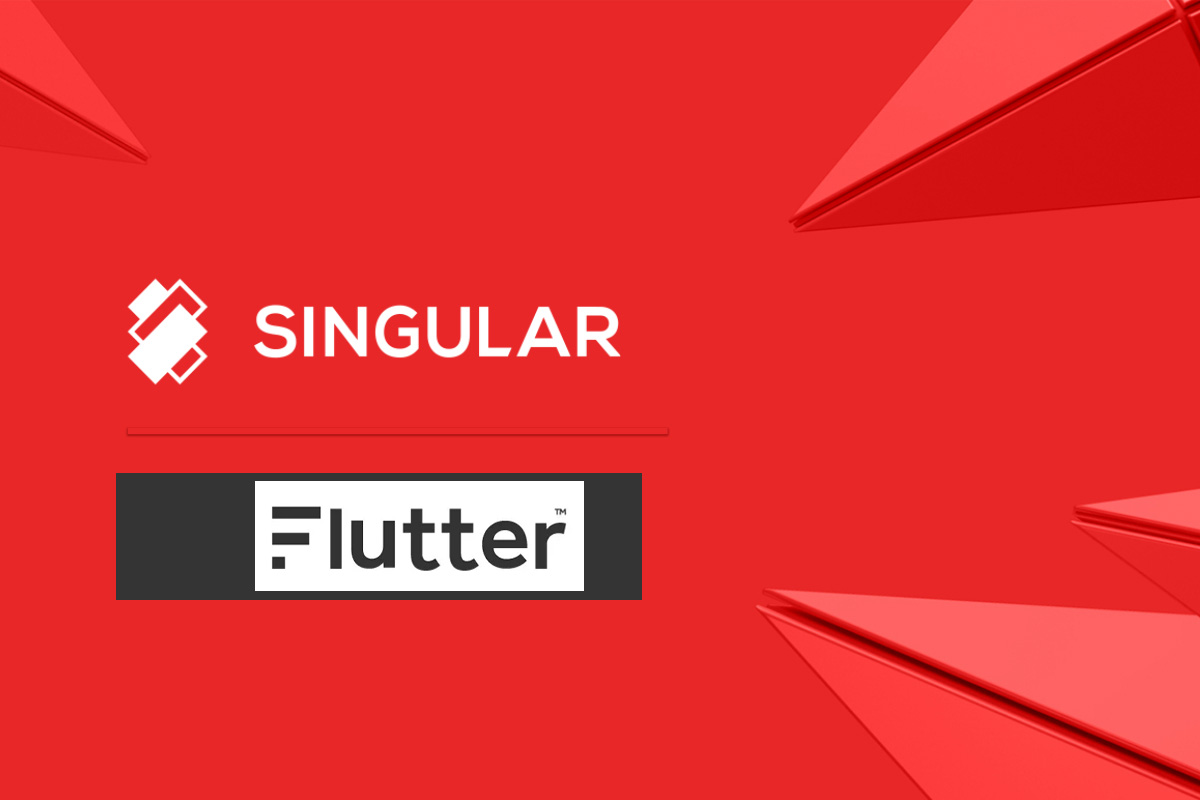 Reading Time:
2
minutes
Accountancy firms Crowe UK and Partis Capital have partnered to advise the shareholders of B2B software development company Singular on the sale of its business to Flutter Entertainment.
Singular will sign over 100% of its shares to operator giant Flutter and is the latest company to emerge from the partnership between Crowe and Partis, which provides a combination of M&A expertise and market access; aiding enterprises in the gaming sector with full support on all M&A advisory services.
Darko Gacov, Co-founder and Chief Business Development Officer of Singular, said: "This deal is a huge recognition of Singular and what we managed to build and it furthermore sets the foundation of an exciting next chapter. We look forward to exploring new challenges and opportunities, now being a part of the largest online betting and gaming company in the world.
"Working with Crowe UK, Partis Capital and DWF on the deal has been a really rewarding experience and their help and guidance throughout the process was invaluable in achieving an excellent outcome for the shareholders."
Justin Edgar, Director at DWF, and Partner Edon Byrnes led the team who advised any legal aspects of the sale to the shareholders on the decision.
Partis Partners, Dan Beard and Stefan Hamann said: "The Crowe and Partis team have had the honour to support the strategic development of Singular over the past few years. It became apparent early in our collaboration that the Singular team had developed an industry-unique iGaming solution that created tremendous value for operators. We congratulate the Flutter and Singular teams on having the foresight to take advantage of this opportunity to create a very powerful partnership."
Matteo Timpani, Corporate Finance Partner of Crowe UK, said: "It has been an absolute pleasure to support the Singular team throughout this transaction which represents another iGaming deal delivered by Crowe and Partis.
"The company and culture that the Singular shareholders managed to create is an amazing achievement. We look forward to watching both Singular and Flutter flourish following this important strategic acquisition and wish them every success in the future."