Pace-O-Matic of Pennsylvania Congratulates Pennsylvania Casinos on Record Profits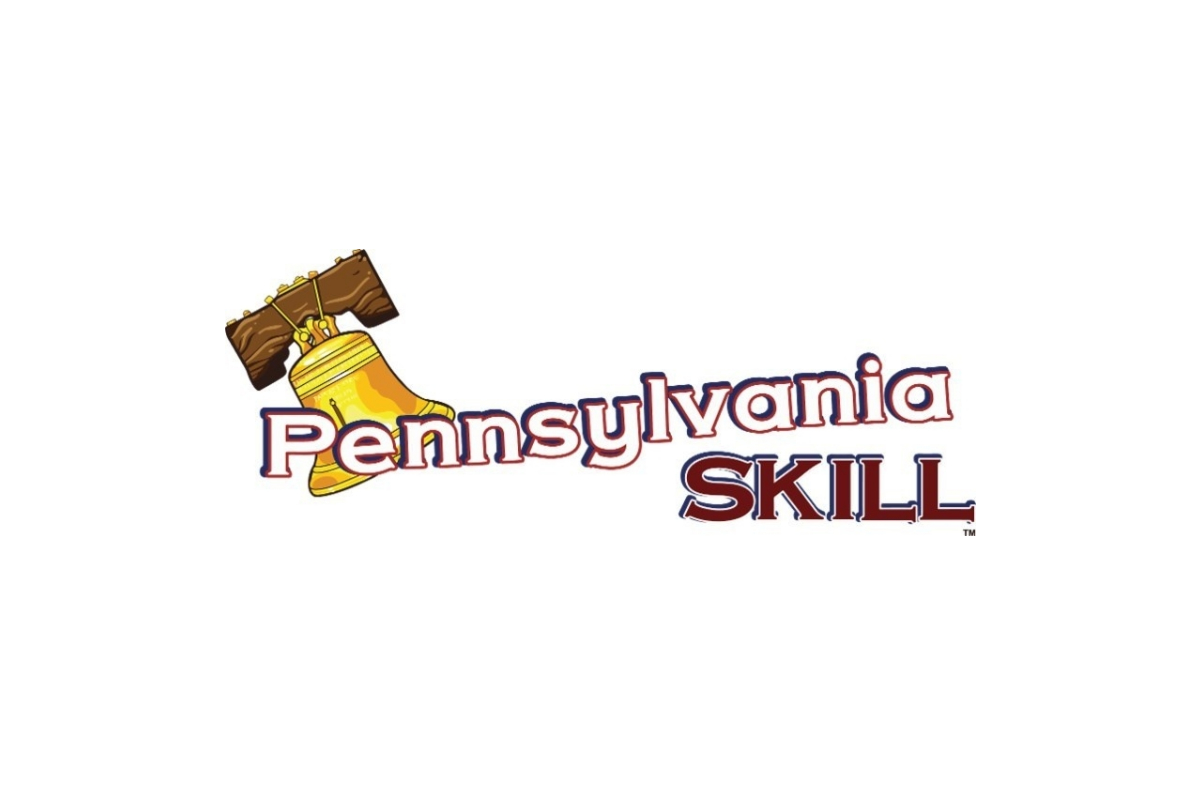 Reading Time:
2
minutes
Today, Pace-O-Matic of Pennsylvania released the following statement congratulating Pennsylvania's casino industry on achieving record-high profits in 2019, with revenues increasing 4.5% over the previous year.
"We applaud Pennsylvania's casino industry on their record growth over the past year," said Tom Marino, Pace-O-Matic Vice President of Government Relations. "The casino industry is creating jobs and providing tax revenue to the Commonwealth."
Marino continued, "It is important to highlight that the casino's record growth has occurred at the same time Pace-O-Matic's legal games of dominant skill have expanded as well. Pace-O-Matic's Pennsylvania Skill games have provided a significant boost to Pennsylvania bars, taverns, fraternal clubs, volunteer firefighter halls and many other small businesses and non-profits. The fact the growth of legal skill games has coincided with record profits occurring at Pennsylvania casinos is proof positive that our games are catering to different players and not affecting casino revenue."
"We are fighting in Harrisburg to pass legislation that will regulate, tax and provide strong enforcement to the dominant skill game industry and we share the Commonwealth's and the casino industry's concerns regarding illegal gambling devices masquerading as skill games. These games have controlled payouts and are nothing more than slot machines. They are hurting the lottery, the regulated gaming market and the legal skill game industry all of whom provide tax revenues to the Commonwealth. We strongly encourage the Bureau of Liquor Control and Enforcement to increase their enforcement and actions against operators who are distributing this illegal equipment."
According to the Pennsylvania Gaming Control Board, revenue at the state's 12 casinos, rose by $146 million, or 4.5% over 2018 to above $3.4 billion. Casino revenues in the Commonwealth have increased each of the past five years. (Pennsylvania Gaming Control Board, https://gamingcontrolboard.pa.gov/?pr=892, 1/16/20)
Pace-O-Matic's Pennsylvania Skill products are manufactured by Miele Manufacturing in Williamsport, which has created over 100 manufacturing and manufacturing-related positions in our Commonwealth. Additionally, Pennsylvania Skill games are helping to support and grow businesses that were struggling and are now thriving and creating jobs. The revenue generated by our games has become a lifeline to fraternal clubs and organizations across the Commonwealth, including American Legions, VFWs and local fire companies. Pennsylvania Skill has donated over $600,000 over the past year to local charities, including food banks, children's hospitals and senior centers.
As part of our ongoing efforts to ensure compliance, Pace-O-Matic employs a team of former state troopers to enforce the terms of our contracts and our codes of conduct. These contracted terms limit the number of machines and where they are placed in a location and have protections in place to prevent anyone underage from playing our devices.
In 2014, the Beaver County Court of Common Pleas ruled Pace-O-Matic's Pennsylvania Skill games are legal as games of predominant skill.
SOURCE Pace-O-Matic
GAN Reports Robust Revenue Growth in New Jersey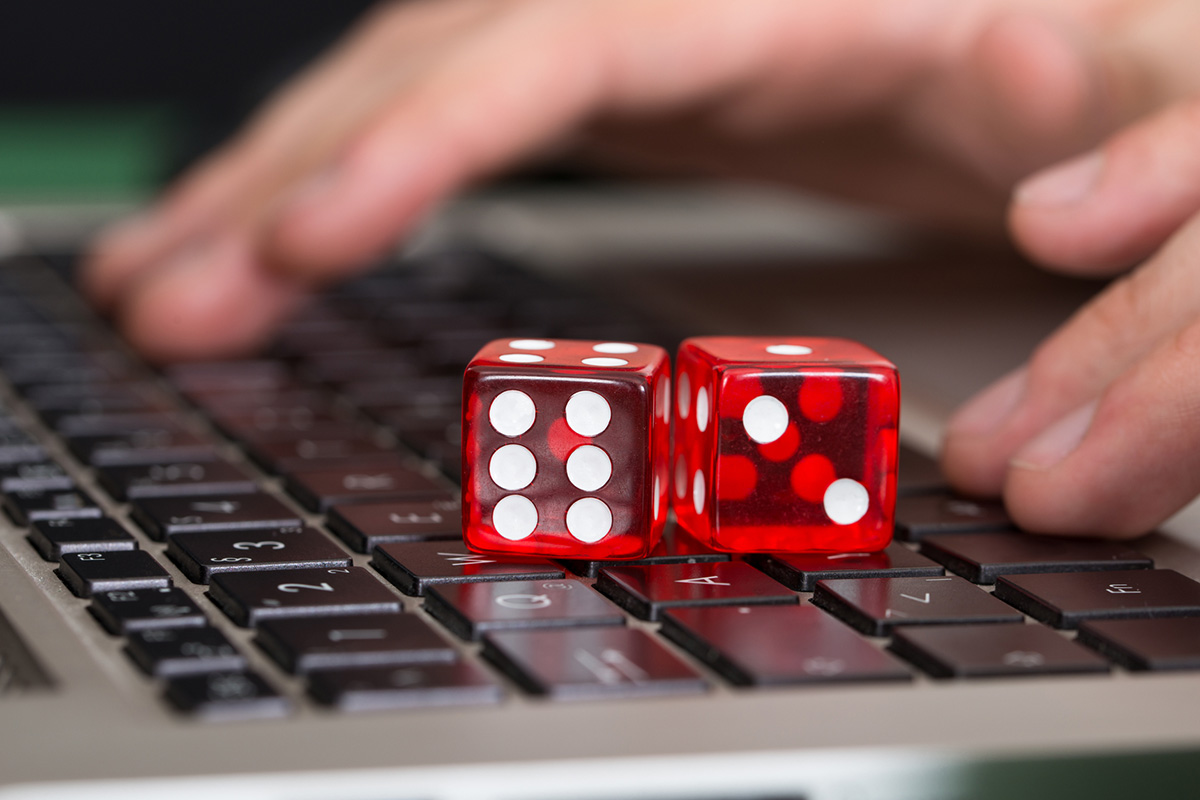 Reading Time:
< 1
minute
GAN plc, the US-based award-winning developer and supplier gambling software, services and online gaming content, has posted robust growth on almost all metrics in January 2020, according to the financial statement published by New Jersey's Division of Gaming Enforcement ("DGE") of Internet gaming and Internet sports betting financial information.
The following are the main points of the report.
Internet Gaming Win rose by 64.0 per cent to $55.1 million in January, compared to $33.6 million in the same period last year.
Total Internet Sports Wagering Handle reached approximately $471.1 million in January.
Internet Sports Wagering Gross Revenues may vary from month to month due to the payouts for future events occurring months after the original wager was made and unredeemed winning wagers from prior months will become deductible upon redemption in future months.
DraftKings Signs Multi-year Partnerships With Three NBA Franchises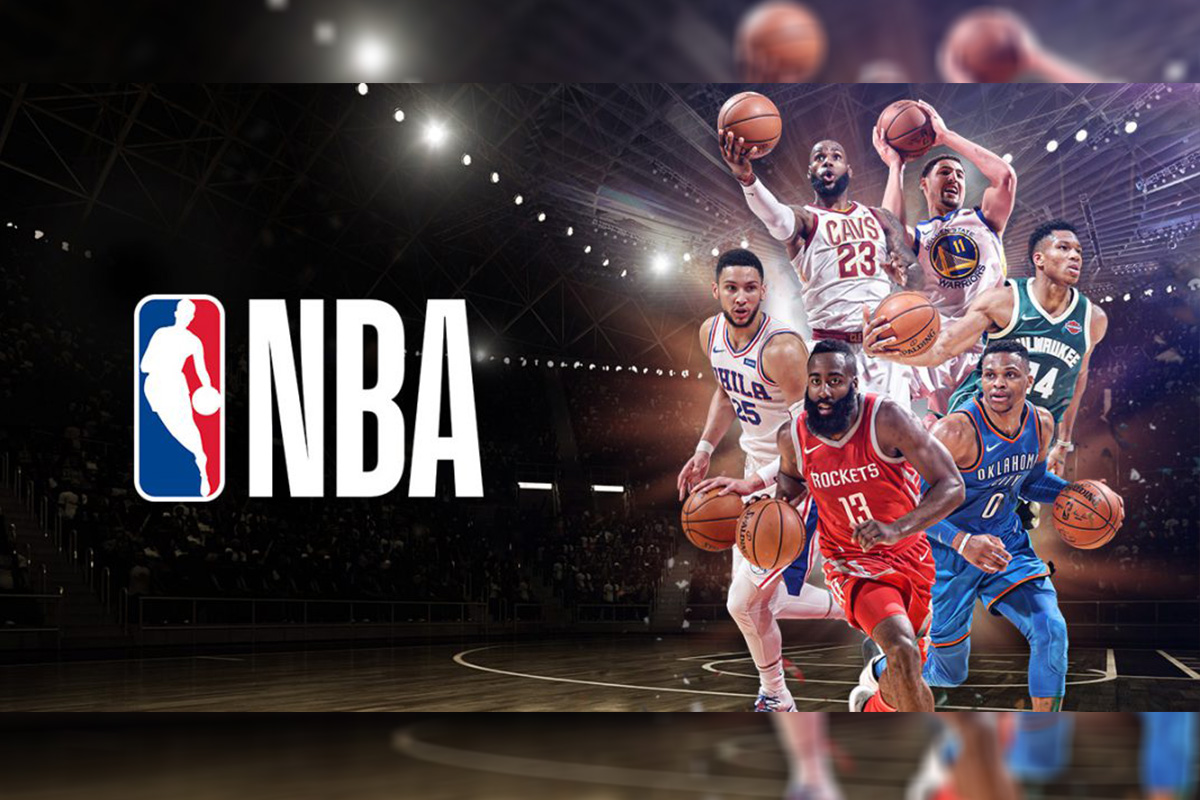 Reading Time:
3
minutes
Expanding League Relationship Through New Celtics, 76ers, Pacers Deals
DraftKings Inc. announces expanded partnerships with three National Basketball Association (NBA) franchises, making DraftKings an official partner of the Boston Celtics, Philadelphia 76ers, and Indiana Pacers. All three partnerships include the use of official team marks and logos, in addition to various branding options, ultimately enhancing DraftKings' user experience and bringing sports fans closer to their favorite NBA teams.
"It is with great enthusiasm that we announce these multi-year partnerships with the Celtics, 76ers, and Pacers. The NBA represents DraftKings' second-most-popular sport, and we are thrilled to offer our fanbase a continually unique and authentic sports gaming product," said Ezra Kucharz, chief business officer at DraftKings. "Each of these partnerships represent a common strategy and stress the importance NBA teams and DraftKings place on fan engagement and overall customer experience."
PACERS: The partnership with the Pacers makes DraftKings the Official Daily Fantasy Sports and an official Sports Betting Partner of the Indiana Pacers. With this comes rights to marks and logos, as well as in-game promotions, activations, and branding. As part of the sponsorship, DraftKings will offer unique experiences for customers, including a VIP "Fantasy Camp" opportunity and "Honorary Team Captain Presentations". This diverse suite of experiences, comprised of practice court scrimmages, game tickets, and alumni meet and greets, will provide unparalleled access for fans and users alike.
"We are delighted to welcome DraftKings into the Indiana Pacers' family of corporate partnerships," said Rick Fuson, Pacers' sports and entertainment president and COO. "With prominent in-arena presence, presenting sponsorship of our popular post-game show hosted by Eddie White and other elements, our fans are certain to understand the strength and value of this partnership for both of us. It truly is a win-win."
76ers: Per the agreement with the 76ers, DraftKings is now the exclusive and Official Daily Fantasy Partner – and a sportsbook and online casino partner – of the Philadelphia 76ers. As part of the partnership, along with traditional marketing and promotional opportunities, DraftKings will offer VIPs a "Court of Dreams" excursion allowing them an all-access, inside look at the 76ers' training complex, in addition to season tickets and suites for hospitality and promotional use.
"Today marks a new, exciting chapter in the long-standing relationship between two of the sports industry's most innovative companies, whose dedication to fan experience consistently raises the bar in the sports partnership space.  The 76ers are proud to continue to stand alongside DraftKings as we together create and amplify expanded and differentiated opportunities for fans to engage with our team, dynamic players and sport," said Philadelphia 76ers President Chris Heck.
CELTICS: As part of the Celtics partnership, which focuses solely on Daily Fantasy Sports, DraftKings has been named the team's Official Daily Fantasy Sports Partner. With this strategic relationship, DraftKings will continue to bolster its presence in its hometown market, gaining access to specific marketing promotions and impactful customer experiences like VIP watch parties, a "Play on the Parquet Event" and sweepstakes.
"Daily fantasy sports players are amongst the most highly engaged NBA fans," said Celtics Team President Rich Gotham. "We're happy to collaborate with our hometown partner, DraftKings, to serve Celtics fans through a variety of group activations and game day elements, including the presentation of our starting lineup across social channels."
Since launch, DraftKings has seen over 500 million entries into DFS contests and about an astounding 40 percent of all DraftKings bettors have placed a wager on an NBA game. As an Authorized Sports Betting Operator of the NBA and the Official and Exclusive DFS and Sports Betting Partner of Madison Square Garden, DraftKings continues to invest heavily into NBA properties and fanbases. Ultimately, these partnership deals emphasize DraftKings continued commitment to growing its customer base and further positioning the company as an industry leader in sports gaming.
All DraftKings Sportsbook and Daily Fantasy offerings, including the NBA, are available for mobile download on both iOS and Android.
Betfred Official Sponsor Of Wilder vs Fury II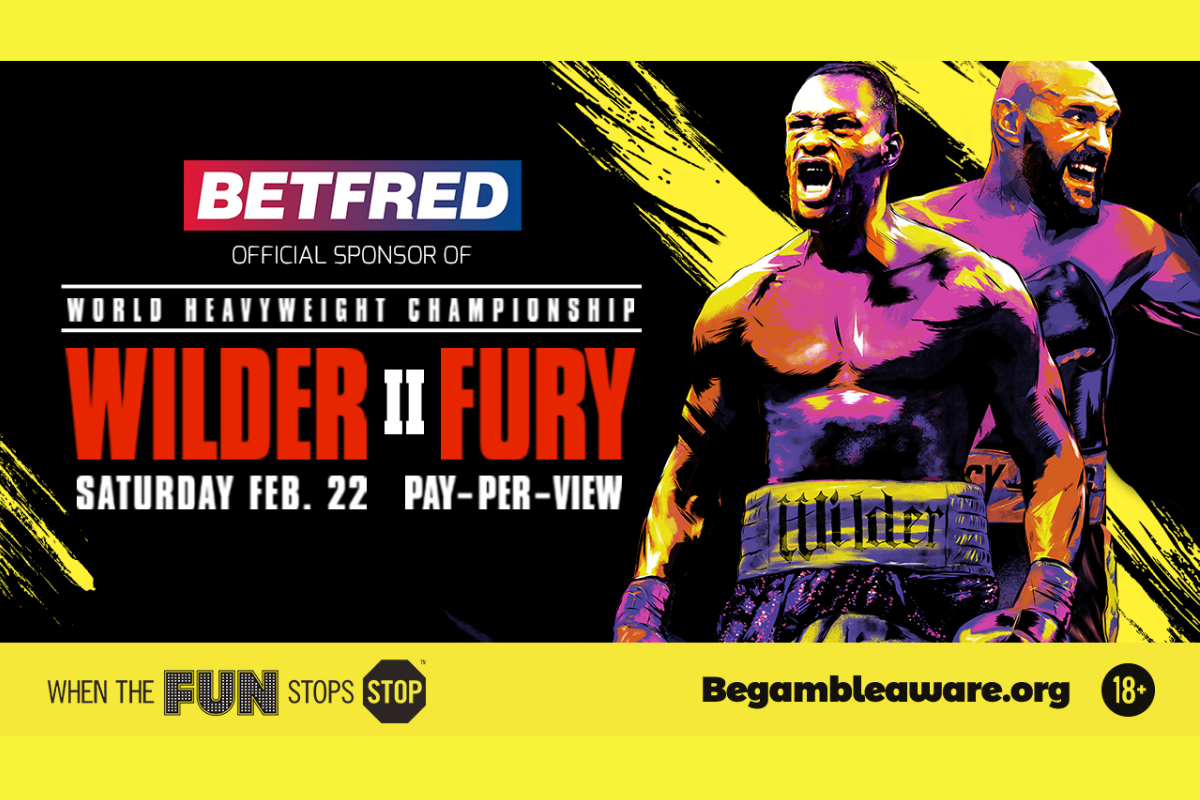 Reading Time:
2
minutes
The World's largest independent bookmaker Betfred will be an official sponsor of the biggest fight of the year when Deontay Wilder takes on Tyson Fury on Saturday the 22nd of February.
The fight, which takes place at MGM Grand Garden Arena and on pay-per-view around the world, is a rematch after the split decision draw on December 1st, 2018.
Betfred boss and founder Fred Done said, "I'm delighted to be a sponsor of the most anticipated fight of the year and if Wilder v Fury II is anything like the first fight we are in for a superb night."
Tom Brown, President of TGB Promotions and Bob Arum, Chairman of Top Rank, said in a joint statement, "We're happy to have BETFRED as an official sponsor for the highly anticipated Wilder vs. Fury II rematch on February 22. This is a 50-50 fight for the heavyweight championship of the world and we're sure that fans all around the globe will be watching to see all of the drama unfold."
The sponsorship is great news for Betfred who have ambitious plans for the USA. Betfred Sports has already opened its first US sportsbook at Grand Falls Casino & Golf Resort in Iowa and has recently agreed on deals with both Wind Creek Bethlehem (for Pennsylvania sports betting operations) and Saratoga Casino (for Colorado sports betting operations).
Latest betting for the fight shows the pair cannot be split with both fighters on offer at 10/11 and a repeat of the draw at 20/1.
ABOUT BETFRED:
The Betfred Group is a UK based bookmaker that owns and operates over 1500 betting shops in the UK as well as industry leading online and mobile products in the UK and Spain. Betfred was founded by brothers Fred and Peter Done in 1967 when they started with just one shop. Back then Betfred differentiated itself by offering excellent customer value and excellent service and those principles are still at the heart of the business now. Based in Las Vegas Betfred USA Sports was created in 2019 specifically to enter the robust and ever-expanding US sports betting market. Betfred have an extensive sponsorship portfolio including the World Snooker Championship, in golf the British Masters, World Matchplay Darts, Rugby League's Super League and Betfred is the Official Bookmaker of Royal Ascot.
SOURCE Betfred USA Sports